Hello guys, finally I am ready to show you the outfit we shot in Barcelona. I planned to shoot so many more outfits but the city had so much to offer that we just did not have the time to do so. But here we go with the one we shot. I was wearing my new midi paisley dress from Zara together with by beloved Adidas slides and the red Jérome Studio bag I showed you before. However the dress is rather elegant with the slides the look is just how I like my outfits. The mixture of sportive and chic pieces is what almost all my outfits are based on. Mostly my shoes add the sportive touch as I love sneakers and slides like the Adidas ones but it can also be a cozy sweater worn with heels – as long as the overall look is not too posh I like it.
By the way – did you see my two travel posts about the accomodations we were at? First we spent some night in one of the most stylish AirBnB flats I have ever been to and then we slept at Retrome Boutique Hotel. There is still the third accomodation missing but I will upload it in the upcoming days so stay tuned people.
I wish you a very relaxed Sunday with a lot of hours of quality time with your beloved ones. I will do so and do a cooking session with my family – can't wait to get it started.
See you soon!
xx Feli
Hallo ihr Lieben, endlich ist mein Post über das einzige Outfit, das wir in Barcelona fotografiert haben, fertig. Eigentlich hatten wir so viel mehr geplant, doch die tolle Stadt hatte so viel zu bieten, dass die Shooterei einfach etwas in den Hintergrund geraten ist. Aber was soll's – man soll sein Leben schließlich auch leben. Hier also das Outfit bestehend aus einem Midi-Wickelkleid mit Paisleymuster von Zara, meinen heißgeliebten Adiletten und der traumhaften roten Tasche von Jérome Studio, die ich auch schon kürzlich einmal gezeigt hatte, besteht. Das Kleid ist für meinen Geschmack schon eher schick, deshalb habe ich es mit den sehr sportlichen Schlappen kombiniert. Eine gute Balance zwischen eleganten und sportlichen Teilen ist mir bei meinen Looks immer wichtig. So bilden die Basis oft Sneaker oder eben Schlappen wie meine Adiletten. Sind die Schuhe aber elegant, achte ich darauf, sie mit einem coolen Sweater oder lässigen Shirt zu kombinieren. Solange der Look nicht zu bieder oder aufgetakelt wirkt, ist er für mein Empfinden gelungen. 
Habt ihr übrigens schon meine beiden Travel-Posts über unsere ersten beiden Unterkünfte gesehen? Erst haben wir einige Tage in einer der genialsten AirBnB Wohnungen, die ich je gesehen habe, verbracht, anschließend sind wir im Retrome Boutique Hotel untergekommen. Die dritte und letzte Unterkunft habe ich euch bisher noch vorenthalten, der Post darüber folgt aber in den kommenden Tagen. Bleibt also gespannt. 
Jetzt wünsche ich euch einen schönen Sonntag, mit hoffentlich vielen Stunden Zeit für Quality Time mit euren Liebsten. Für mich heißt es heute kochen mit der Family und ich freue mich schon, wenn es bald losgeht.
Bis bald!
xx Feli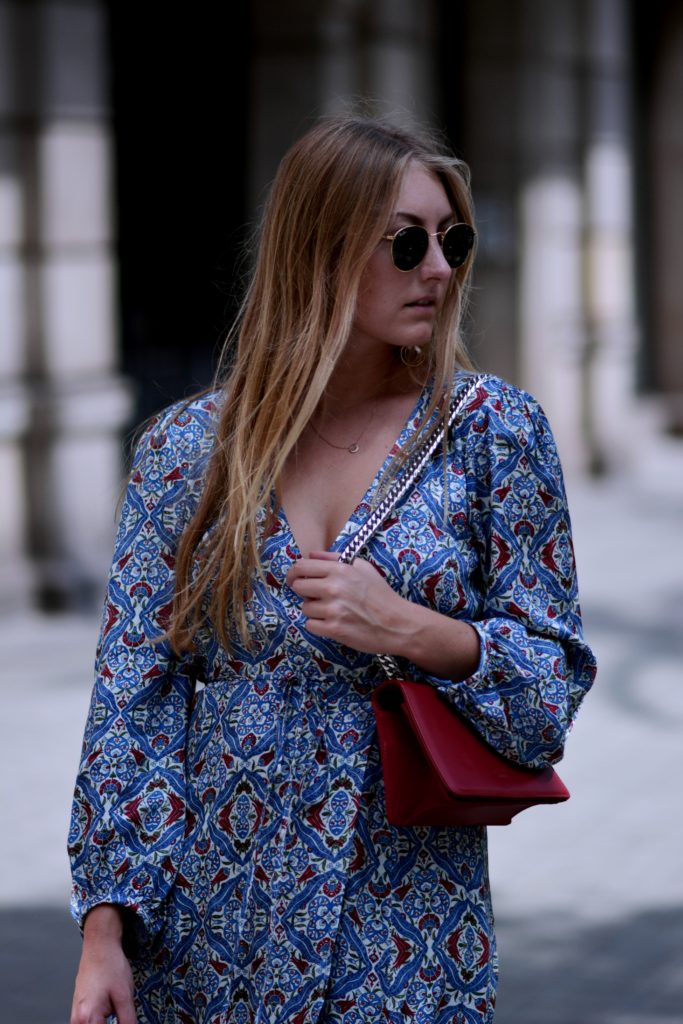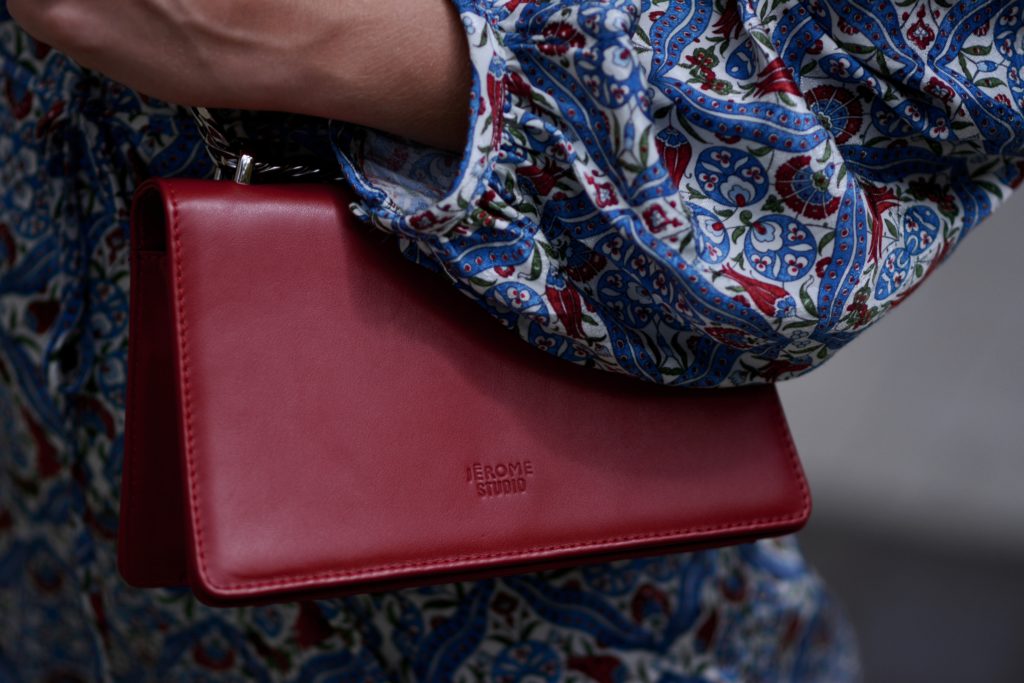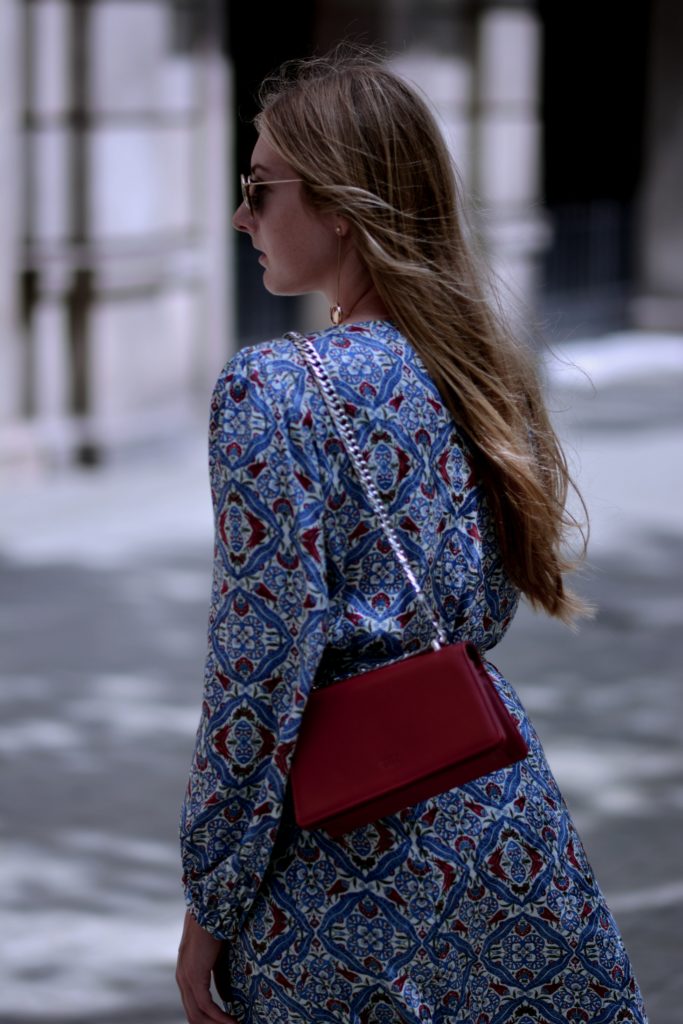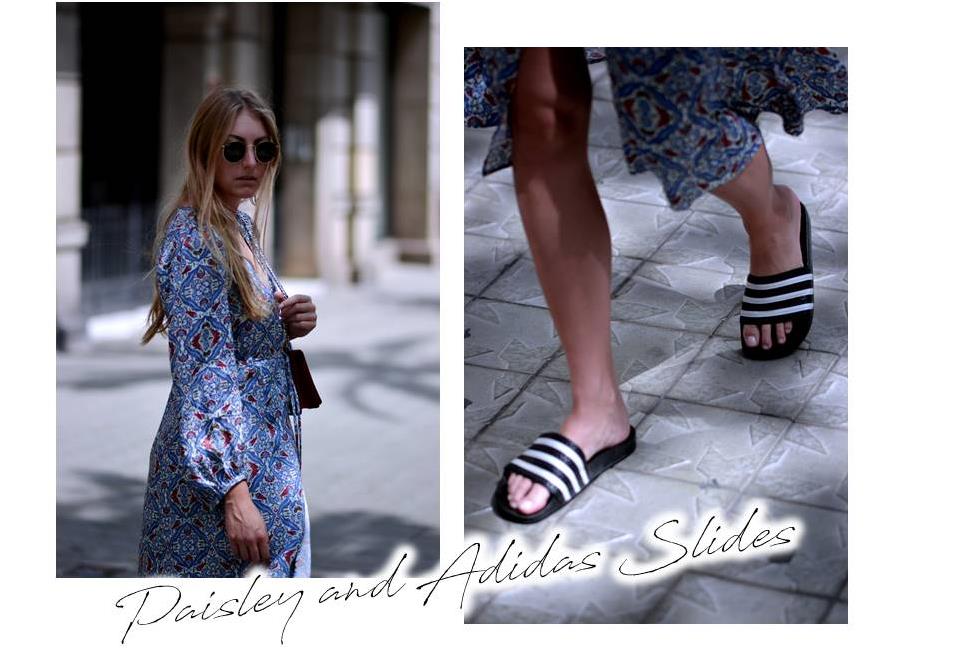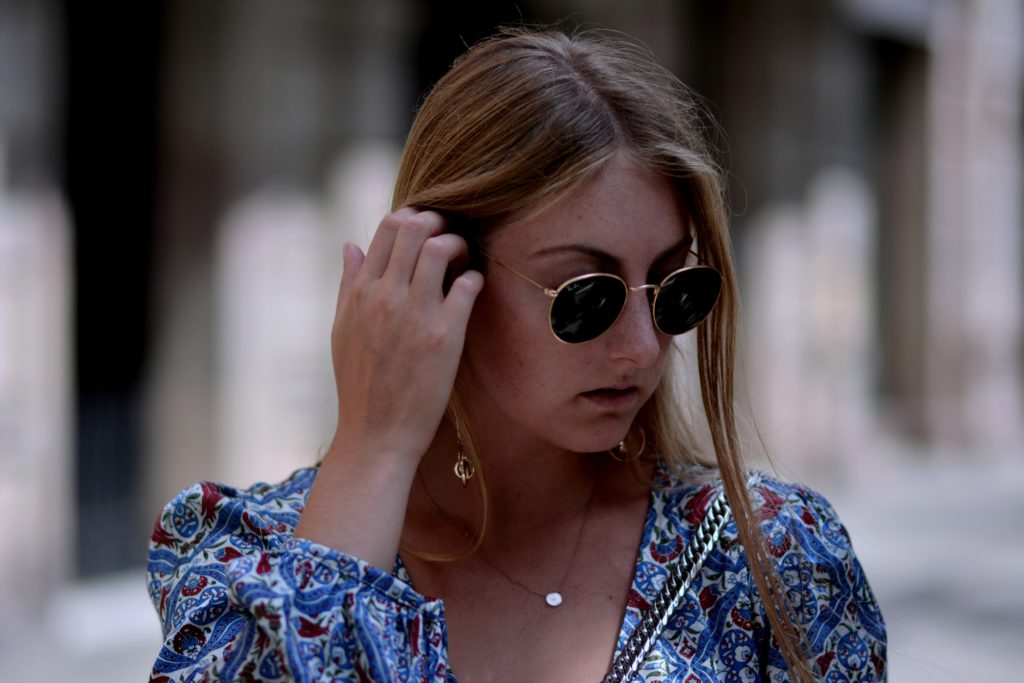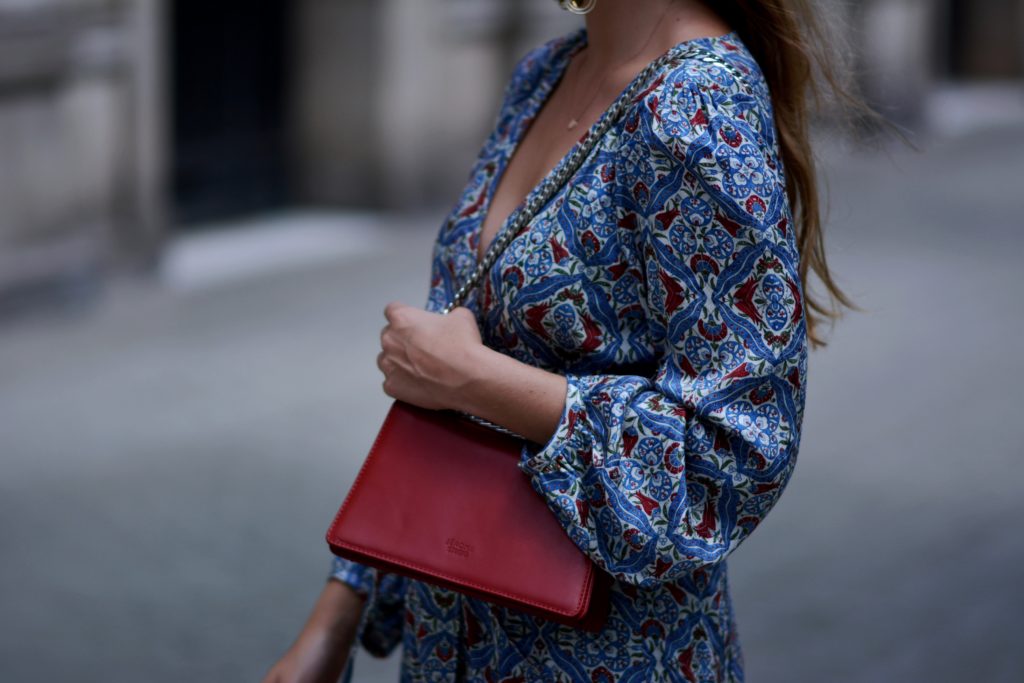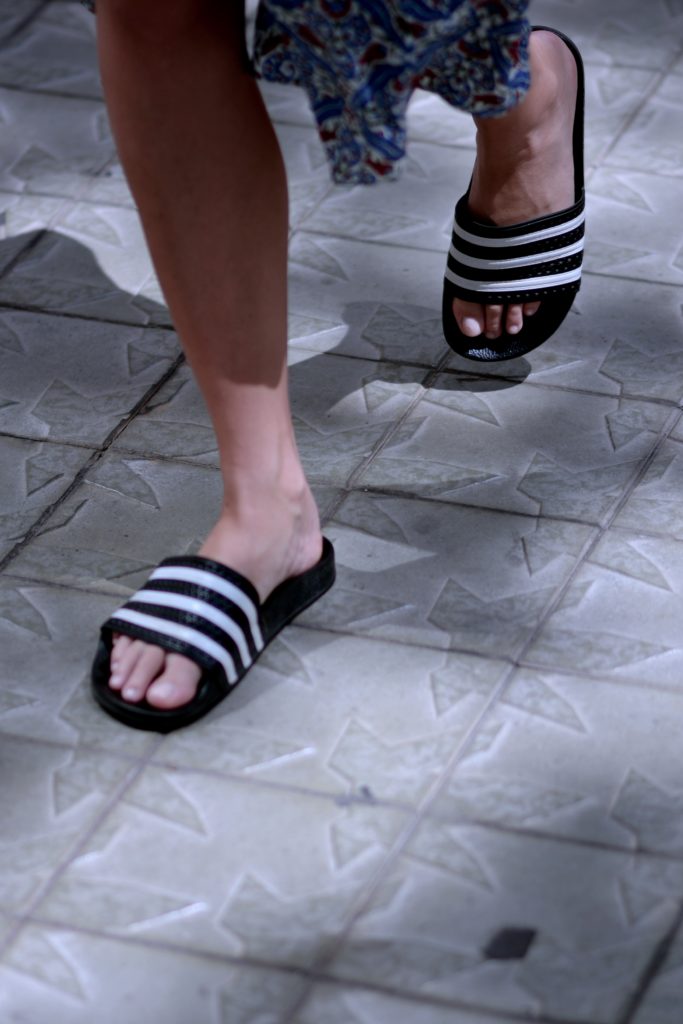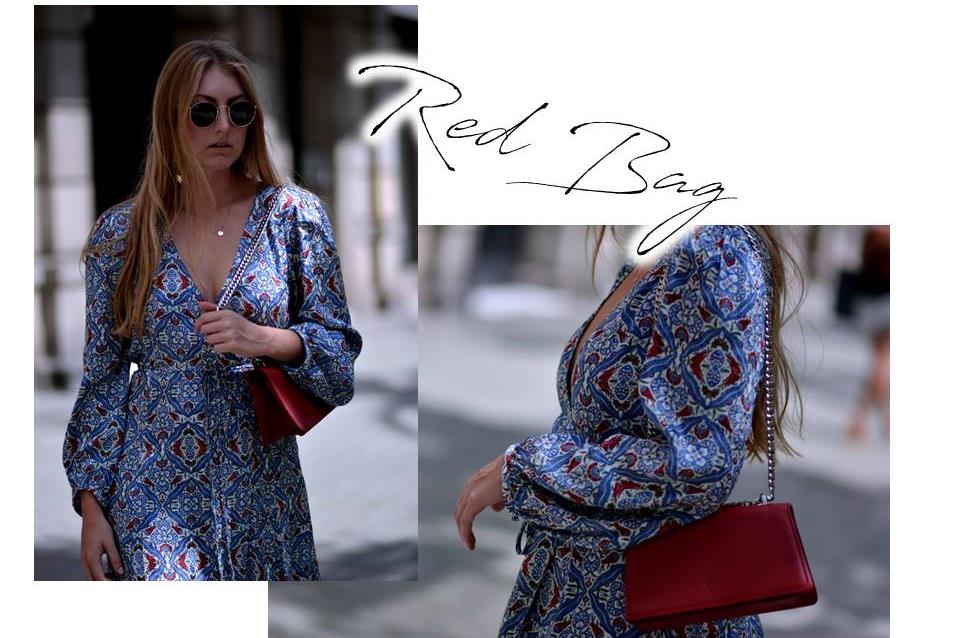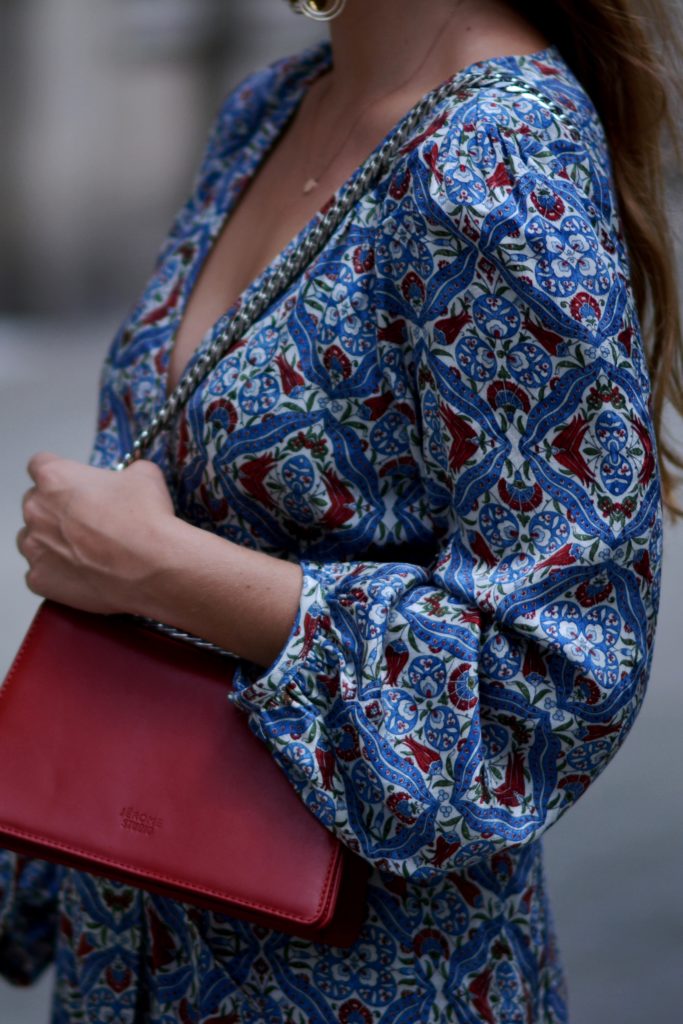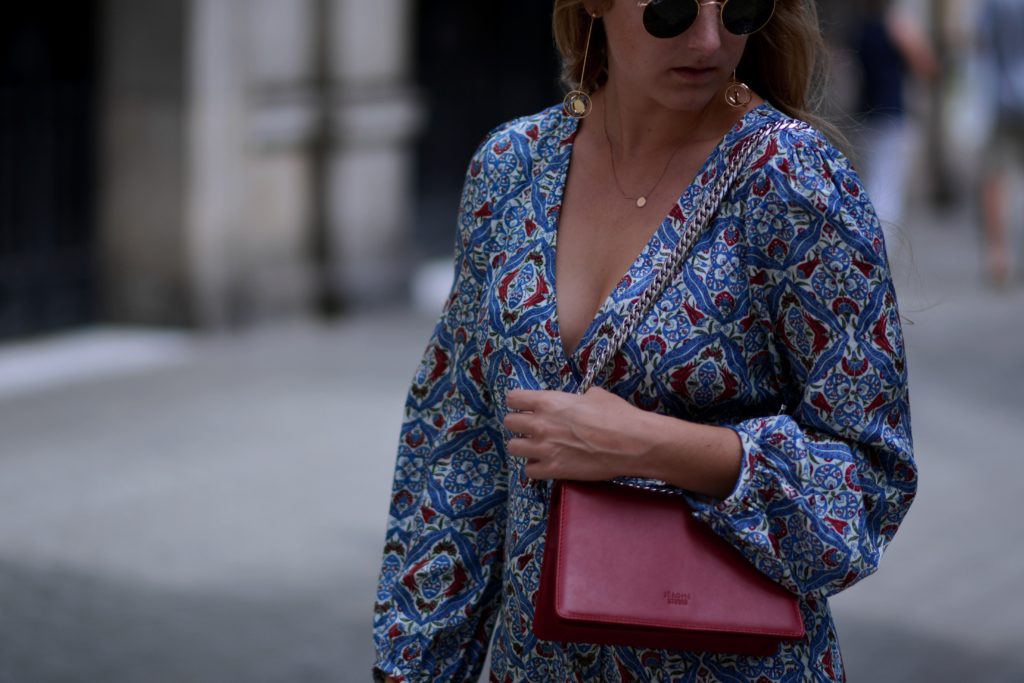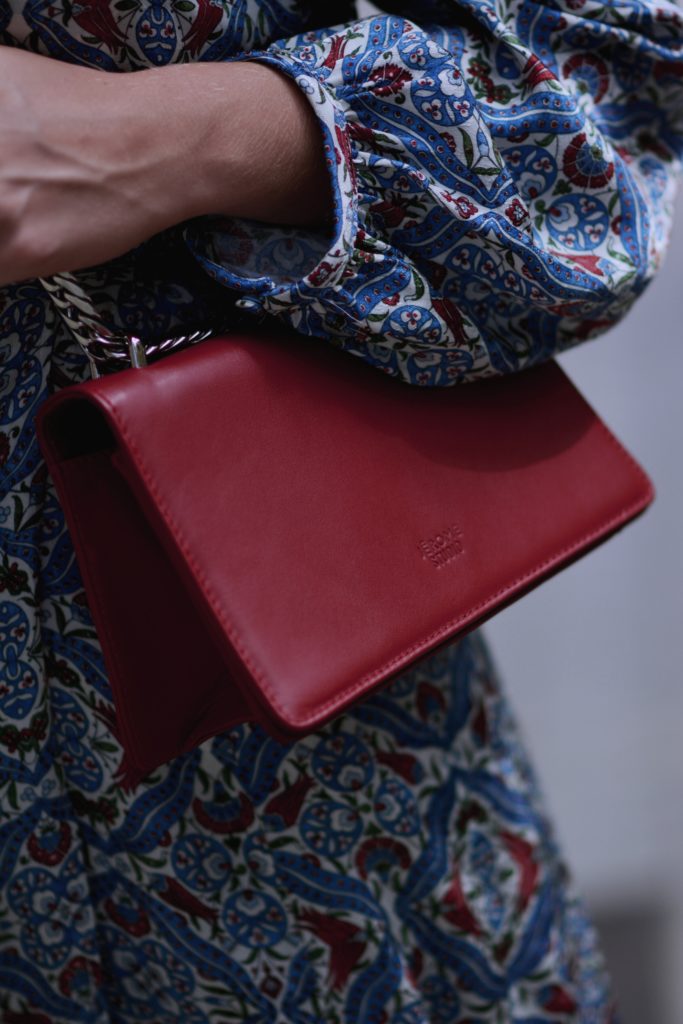 Dress/Kleid: Zara
Sunglasses/Sonnenbrille: Ray Ban
Bag/Tasche: Jérome Studio
Earrings/Ohrringe: TOSH (similar here)
Shoes/Schuhe: Adidas
Shop my look:

AD/WERBUNG: This post contains affiliate links. I receive a provision by sales from the links however the price itself  dosn't change for you./Der Beitrag enthält Affiliate Links. Bei einem Kauf über einen Affiliate Link, erhalte ich eine Provision. Der Kaufpreis selbst verändert sich für euch dadurch nicht.