Werbung | Ad
ENG
It is indisputable – winter is here. For me however this is no reason to not keep up the fashion game. Au contraire! Therefore I want to show you an outfit today, featuring a piece you might not expect in a winter look at all: a leather skirt.
DE
Man kann es nun wirklich nicht mehr abstreiten – der Winter ist da. Die Kalte Jahreszeit ist für mich aber noch lange kein Grund, der Mode den Rücken zu kehren. Im Gegenteil! Im zeige euch heute ein Piece, das ihr in einem Winteroutfit wohl so gar nicht erwartet hättet: den Lederrock.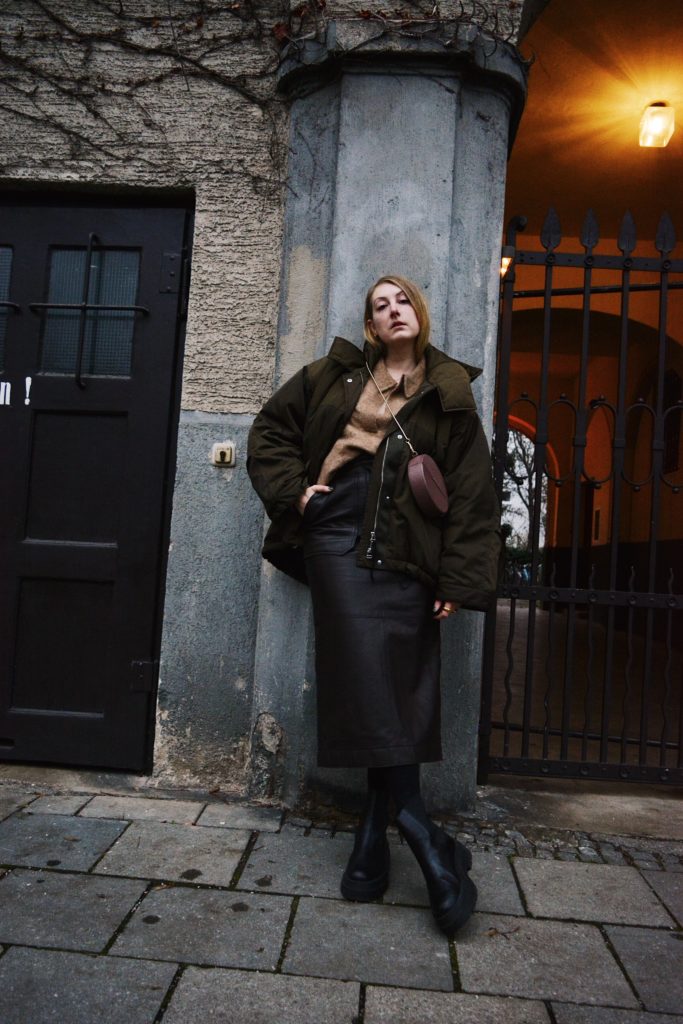 How I wear my leather skirt in winter
Thinking of a leather skirt, you might think of a summer look at first, but who said leather skirts have to be short and can only be worn when it is warm outside? Now that I am a dog mom I am spending a lot more time in the nature. That makes me want to try new fashion trends even more. Therefore when I recently received the brown leather skirt I wore for the shoot I started combining it in many different ways and thought: Why not show my favorite outfit to you guys?!
So here we go! To make sure you are not getting cold, the first thing I suggest wearing underneath the skirt is tights or leggings. Then I went for my new v-neck knit sweater with a cute little collar adding a sophisticated touch. I keep telling you I like mixing different styles which is why I thought combat chelsea boots would be a great choice for my look. As the leather skirt's fit is very slim I decided to wear it with an oversized parka-like olive green jacket.
Wie ich meinen Lederrock im Winter trage
Wenn ihr an einen Lederrock denkt, kommt euch (ähnlich wie mir) vermutlich zuerst ein Sommerlook in den Sinn. Doch wer hat eigentlich gesagt, Lederröcke müssen kurz sein und können nur dann getragen werden, wenn es draußen warm ist?! Na eben! Jetzt wo ich als Hundemama nämlich viel in der Natur bin, macht es mir umso mehr Spaß, mit modetechnisch in der Stadt etwas mehr auszutoben. Als mich also der schicke braue Lederrock, den ich beim Shooting für diesen Blogpost getragen habe, erreicht hat, habe ich direkt ein paar Looks zusammengestellt und zeige euch heute meinen Favoriten daraus. 
Los geht's also! Damit ihr, wenn ihr euren Lederrock im Winter tragt nicht frieren müsste, empfehle ich zuallererst einmal eine Strumpfhose oder Leggings unter den Rock anzuziehen. Ich habe dann einen Pullover mit V-Kragen und einem süßen kleinen Kragen dazu kombiniert. Weil ich Stilbrüche ja bekanntlich LIEBE, fand ich grobe Combat Chelsea Boots als Ergänzung zu meinem Lederrock genau die richtige Wahl. Weil der Lederrock außerdem sehr schmal und figurbetont geschnitten ist, trage ich dazu eine olivgrüne Oversized Jacke im Parkerlook.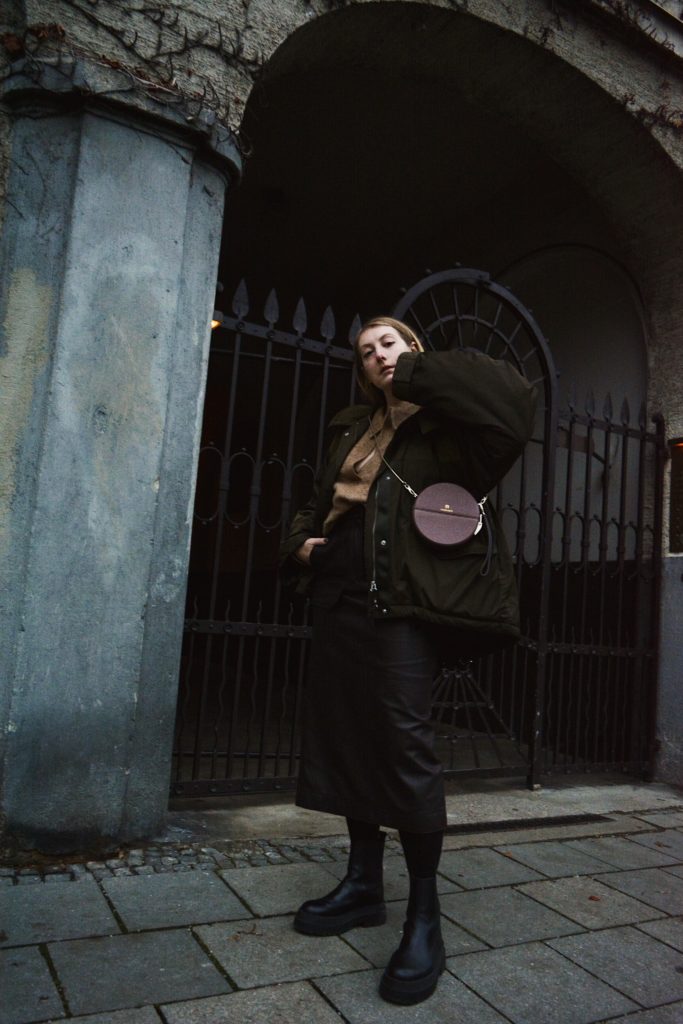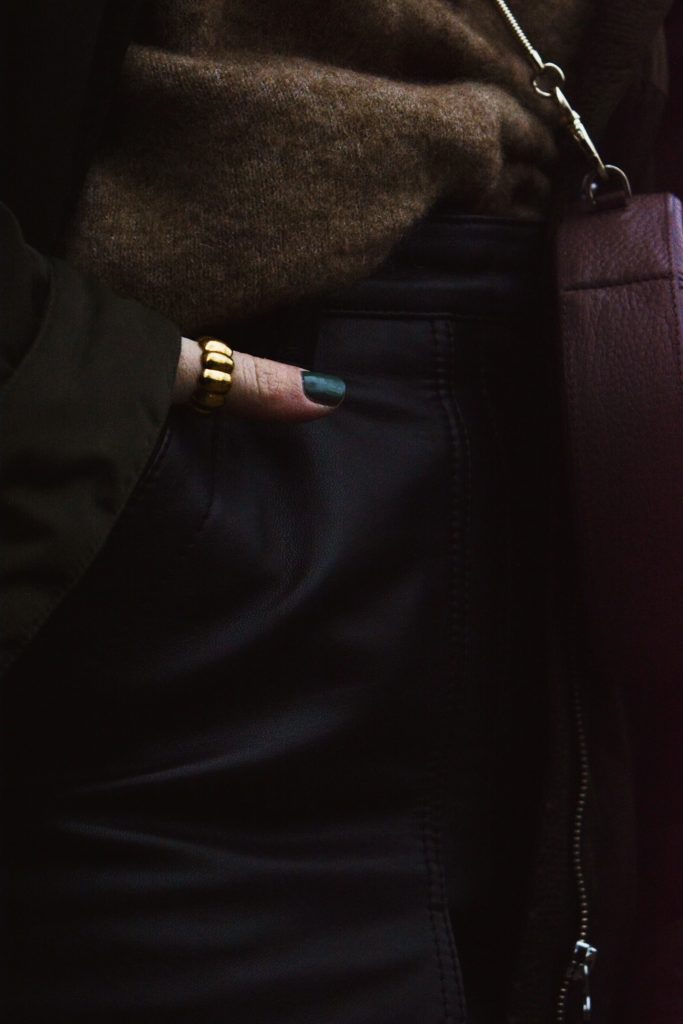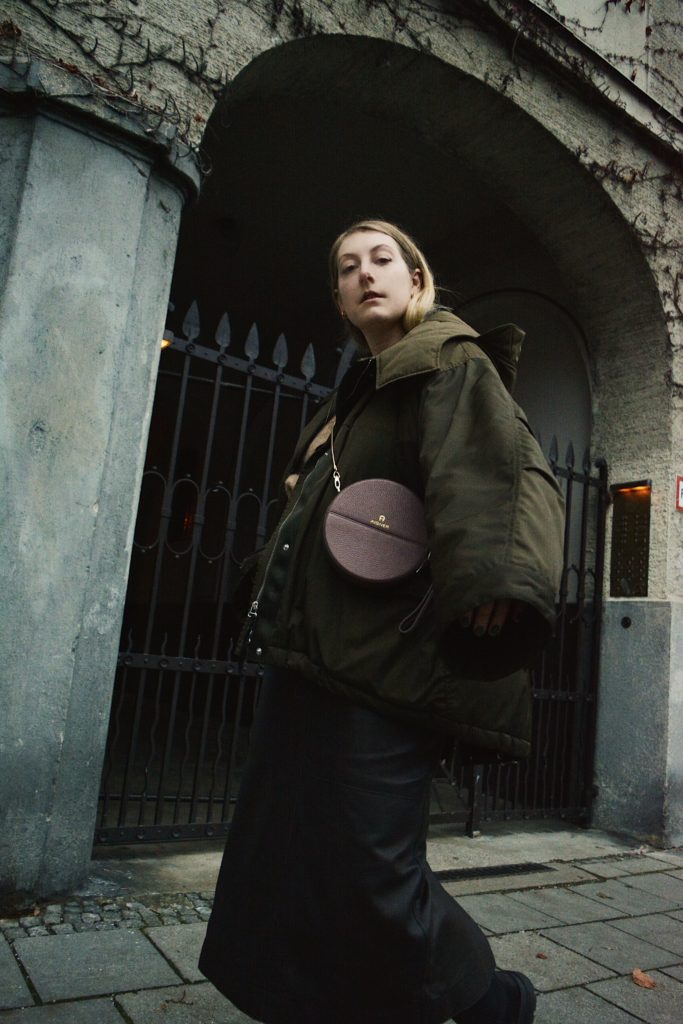 Accessories
If you feel like it, complete your look featuring a leather skirt in winter with some jewelry and accessories. I like to add a touch a color and love myself some golden statement rings. And on especially cold days a thick scarf, a comfy hat or beanie and gloves will keep you warm. In case you are not sure where to find the right leather skirt for a christmas compatible budget scroll further down. I found you the most beautiful styles from ORSAY to get my look. And in case you are still looking for the right skirt and don't know where to start, ORSAY has an amazing selection of gorgeous skirts to go with your new winter look.
So don't hesitate and get yourself ready for a fashionable winter and hopefully a very relaxing but glamourous christmas holiday. 
xx Feli
Accessoires
Wenn euch danach ist, könnt ihr das Outfit rund um den Lederrock natürlich noch mit Accessoires ergänzen. Ich mag es gerne, dem Outfit noch einen kleinen Farbklecks zu verpassen und trage unheimlich gerne auch goldene Statementringe. An besonders kalten Tagen empfiehlt es sich außerdem, einen dicken Schal, einen Hut oder eine Mütze und sogar Handschuhe als Schutz gegen die Kälte zu tragen. Falls ihr meinen Look gerne nachstyle würdet, euch aber unsicher seid, wo ihr einen Lederrock wie meinen zu einem weihnachtsfreundlichen Budget findet, dann scrollt noch ein Stückchen weiter nach unten. Dort habe ich euch meinen Look aus ein paar wunderschönen Styles von ORSAY nachgestellt. Und wenn ihr noch keinen Lederrock habt und unsicher seid, wo ihr mit der Suche beginnen sollt, dann schaut euch doch einmal die tolle Auswahl an Röcken von ORSAY an. 
Was zögert ihr also noch? Der Fashion-Winter kann kommen!
xx Feli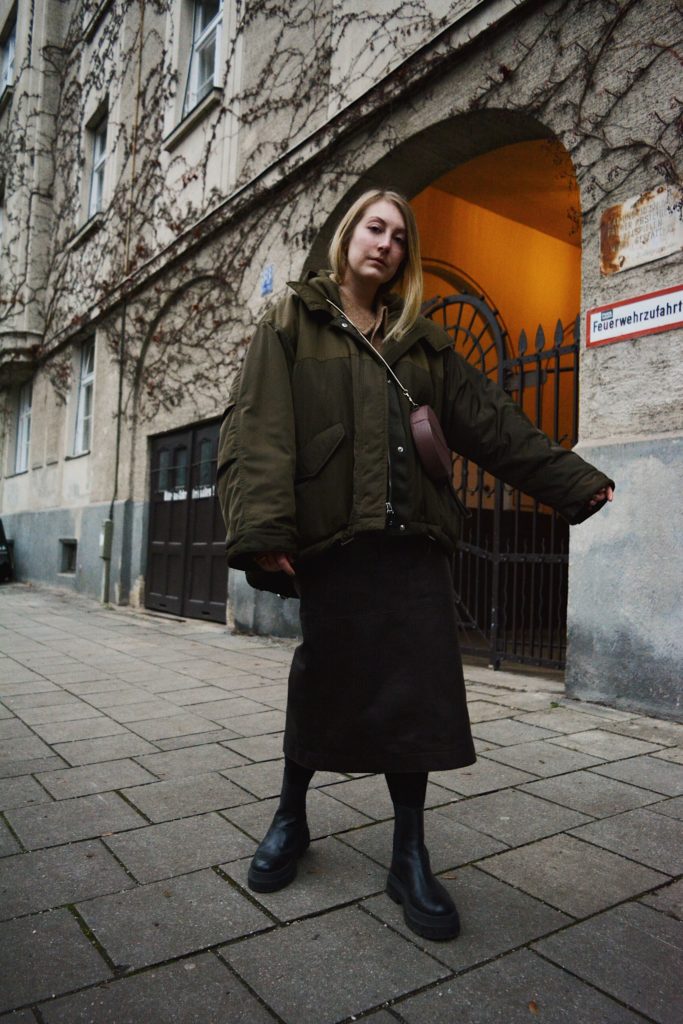 Puffer jacket| Pufferjacke
Crossbody bag | Umhängetasche
Gloves | Handschuhe
Scarf | Schal
Leather skirt | Lederrock
Sweater | Pullover
Belt | Gürtel
Chelsea boots | Chelsea Boots