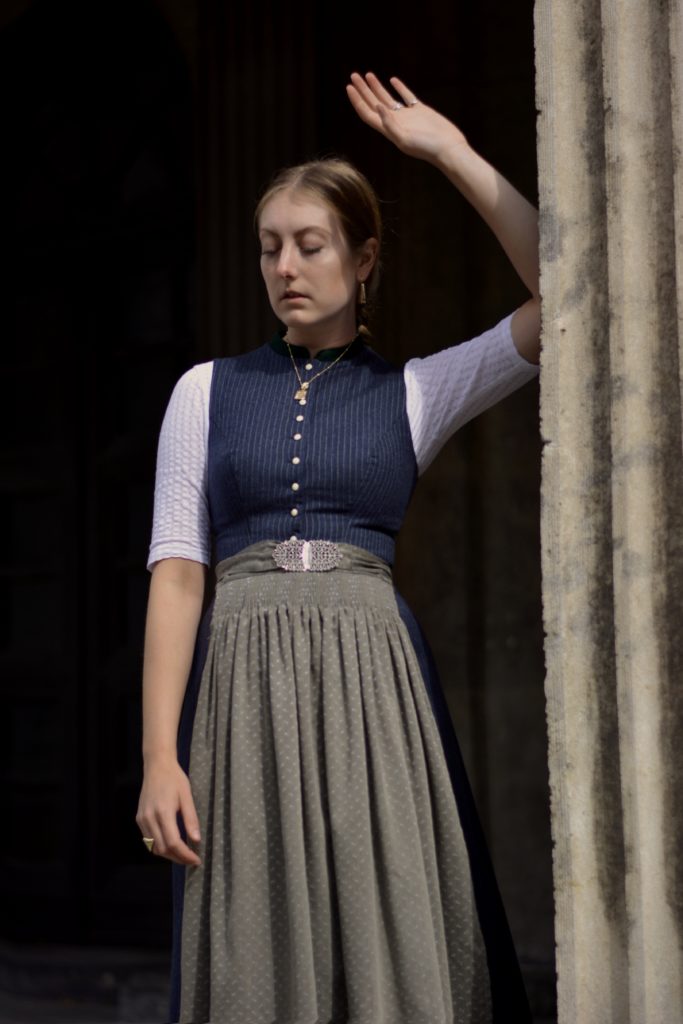 Werbung/Ad
ENG
My favourite season is about to start in an couple of days – Oktoberfest season! Every year more than 6 million people visit the wolrd's biggest folk festival in my hometown Munich, eat finest Bavarian food, drink the best beer in the world and sing and dance together all day.
Today I am showing you my Oktoberfest look 2018. I am wearing my Gottseidank dirndl – this is how we call out traditional dresses – from last year together with a cute white lace blouse. Usually I like to wear traditional costume shoes together with my dirndl. But this year DEICHMANN invited the members of their influencer club to participte in a challenge. The task is to show their favourite DEICHMANN styles in an Oktoberfest outfit and the winners will be invited to spent an exciting day at the festival with the brand.
Challenge accepted! For my DEICHMANN Oktoberfest outfit I chose these cute patent boots to wear them together with my dirndl. And I have to say – I LOVE them. They will keep my feet dressed comfortably while having an amazing time at the Oktoberfest I am keeping my fingers crossed that I am among the lucky winners.
How do you like my Oktoberfest look? Scroll to the end of this post to shop similar pieces and style your own outfit.
xx Feli
DE
Meine Lieblingsjahreszeit steht vor der Tür – die Wiesn-Zeit! Unsere Wiesn – ihr kennt sie vielleicht besser als das Münchner Oktoberfest – ist das größte Volksfest der Welt und zieht jährlich über 6 Millionen Leute an. Bei feinem bayerischen Essen und leckerem Münchner Bier lässt es sich einfach bestens aushalten und die Massen singen und tanzen in den Bierzelten und Biergärten drum herum bis es dunkel wird.
Heute zeige ich euch meinen Wiesn-Look 2018. Ich trage ein hochgeschlossenes Dirndl vom Münchner Label Gottseidank und darunter eine weiße, anliegende Spitzenbluse. Normalerweise trage ich zur Tracht traditionelle Haferlschuhe. Dieses Jahr hat DEICHMANN allerdings unter allen Mitgliedern des Influencer Clubs eine Challenge gestartet. Die Aufgabe ist es, Schuhe aus der neuen DEICHMANN Kollektion in einem Wiesn-Look zu stylen. Für die Gewinner geht es zusammen mit der Marke einen Tag lang aufs Münchner Oktoberfest.
Challenge accepted! Ihr seht also heute meinen DEICHMANN Wiesn-Look mit diesen wunderbaren schwarzen Lack-Boots. Ich finde sie absolut klasse, denn sie werden mich bequem übers Oktoberfest tragen und das wird mal wieder eine ganz wundervolle Zeit.  Nun halte ich also meine Däumchen gedrückt, dass ich unter den glücklichen Gewinnern sein darf.
Wir findet ihr denn meinen Look? Scrollt doch mal ans Ende des Posts – dort könnt ihr das Outfit nachshoppen.
xx Feli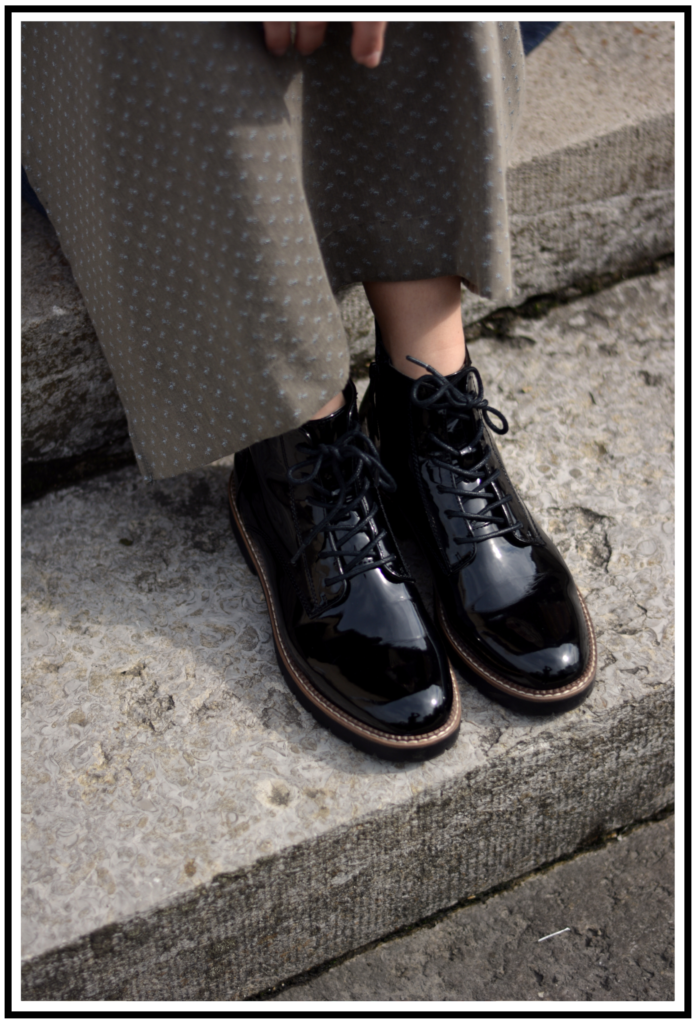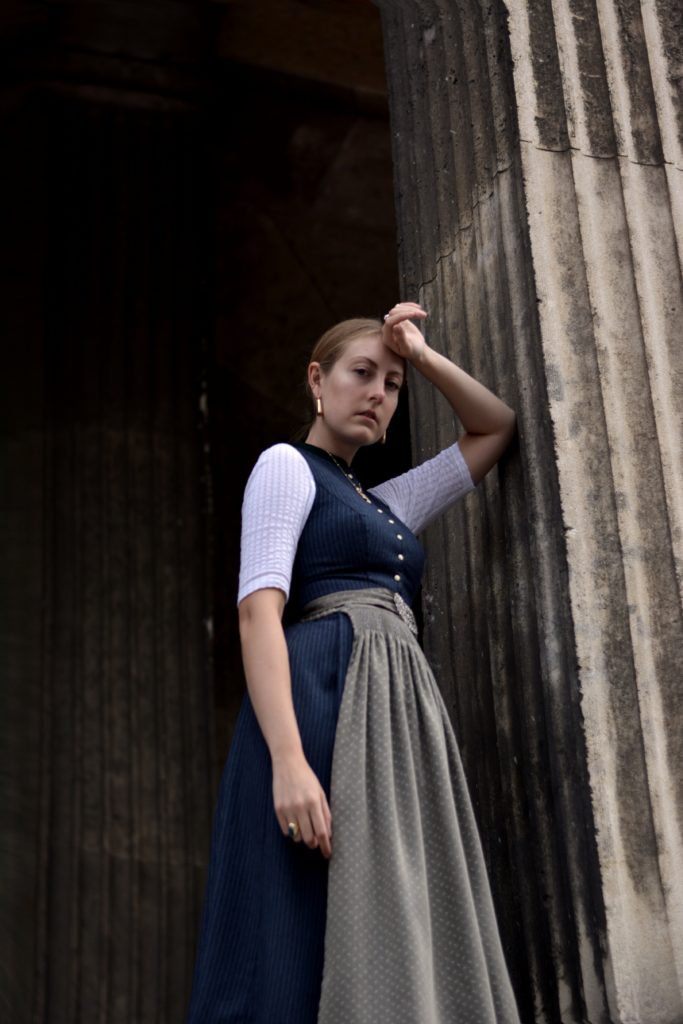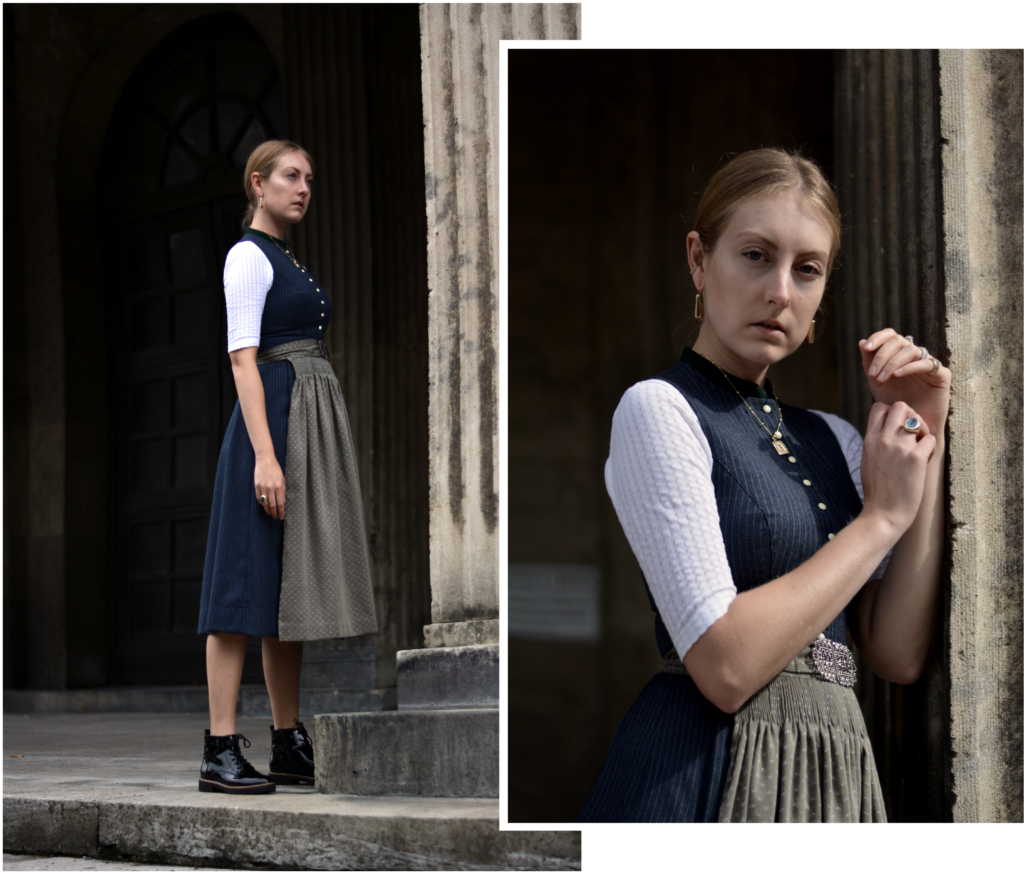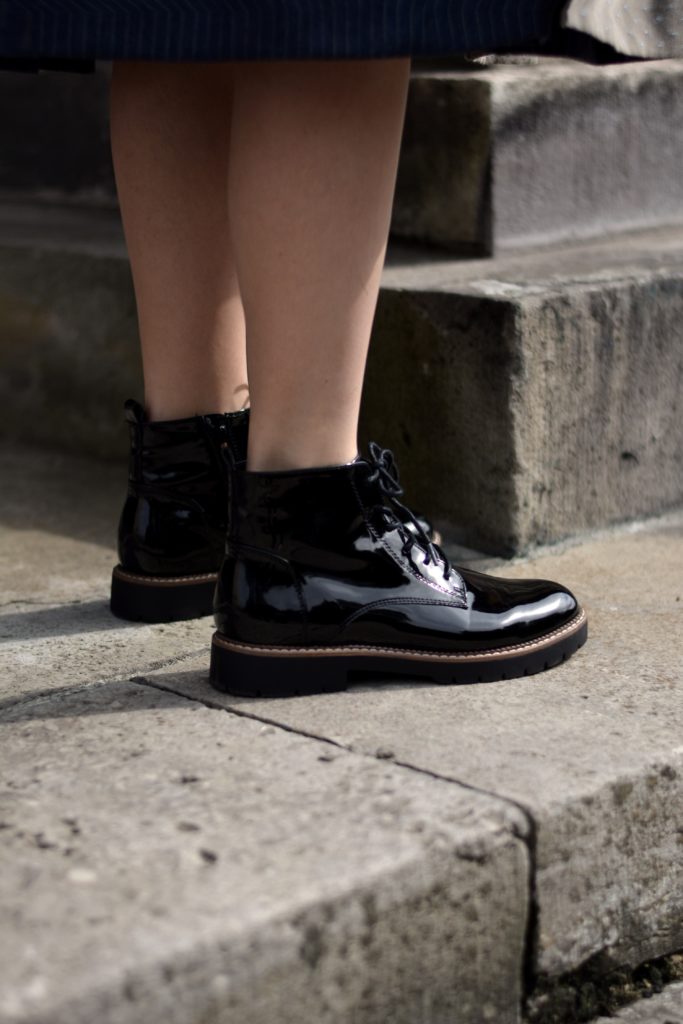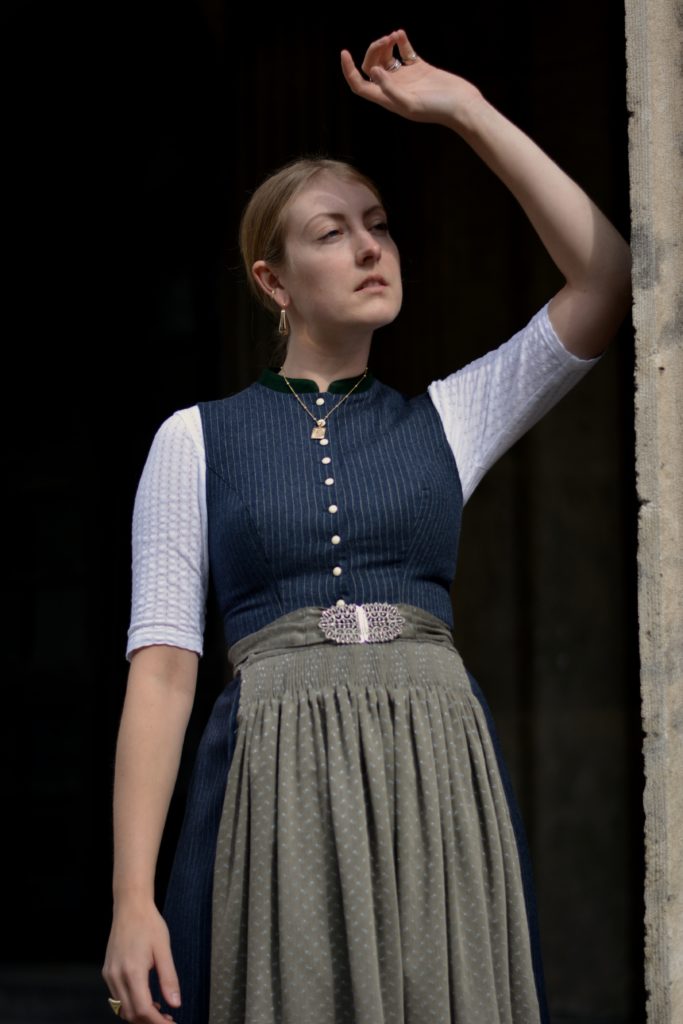 SHOP THE LOOK
Dirndl/Dress: Gottseidank*
Necklace/Kette: Suenos Jewellery*
Earrings/Ohrringe: COS
Shoes/Schuhe: Deichmann*
AD:
This post contains affiliate links. I receive a provision by sales from the links however the price itself doesn't change for you. Items marked with * were gifted by the brands or shops mentioned.
WERBUNG:
Dieser Beitrag enthält zudem Affiliate Links. Bei einem Kauf über einen Affiliate Link, erhalte ich eine Provision. Der Kaufpreis selbst verändert sich für euch dadurch nicht. Die mit * markierten Produkte wurden mir von den genannten Marken bzw. Shops kostenlos zur Verfügung gestellt.