ENG
The Nomad
The dictionnary defines a nomad as a member of a group of people who travel from place to place rather than living in one place all the time. But nowadays so many of us are a certain kind of nomad. Always on the go, unsteady and always searching for something that we hope to find somewhere else than we are now. But do we even know if the wanted exists?
Digitalisation
Especially in the age of digitalisation in which we have access to so much more information we have become restless. We have become modern nomads. Often I get the feeling of inner riot, a craving for more. Satisfaction – in case it even appears – only lasts for a very short while. We all have so much more that we need though. And especially people like myself who are lucky to have a healthy intact family, who grew up in a lovely city like Munich and who have a save job which they can easily live a good life from should appreciate all this so much more.
Nevertheless now and then I catch myself wanting what others have – maybe something a blogger colleague is wearing on Instagram or a place someone else is at. Because I am a modern nomad, too.
Is it envy? Is it just inner restlessness? Why is it sometimes to hart do just be satisfied and thankful for what I have?
Just an idea
My plan is to shut my eyes when ever I am facing such a situation and think about where I am in that moment and wo and what I am surrounded with. Because that way I realize how well I am and that I don't need the things others have to be happy. When I do that the feeling of restlessness disapprears.
Please don't get me wrong. I do not judge the strive for more. Without this strive we would be stuck and could not have any progress. But don't mix up the aspiration for new challenges with the greed for more.
Whenever you are envious or when your thoughts don't stop racing and focus on what you have. I am sure you will have the feeling of satsifaction so much more often.
And that is one of the most beautiful feelings I know.
xx Feli
DE
Der Nomade
Im Duden wird ein Nomade als Angehöriger eines Hirtenvolkes definiert, das innerhalb eines begrenzten Gebietes umherzieht. Doch irgendwie sind so viele von uns auf eine andere Art und Weise Nomaden. Immer auf dem Sprung, unstet und immer auf der Suche nach etwas, was wir hoffen woanders zu finden. Ob es das Gesuchte allerdings überhaupt gibt, das wissen wir nicht.
Die Digitalisierung
Gerade in unserer Zeit, wo die Digitalisierung uns erlaubt, auf so viel mehr Informationen Zugriff zu haben und uns von allem online einen Eindruck zu verschaffen, sind wir ruhelos geworden. Wir sind moderne Nomaden. Oft merke ich, wie sich eine innere Unruhe einstellt, ein Verlangen nach mehr. Zufriedenheit gibt es, wenn überhaupt, nur für einen kurzen Moment. Dabei haben die meisten von uns doch so viel mehr, als wir brauchen. Und gerade Menschen wie ich, die das Glück haben, in einer intakten, liebevollen Familie in einer tollen Stadt wie München aufgewachsen zu sein, mit einem Job, der dafür sorgt, dass es uns allen finanziell gut geht, sollten das doch viel mehr zu schätzen wissen.
Ich ertappe mich dennoch selbst ab und zu dabei, wie ich beispielsweise auf Instagram die Reiseziele anderer bewundere und mir wünschte, ebenfalls dort zu sein. Oder ich entdecke bei einer Bloggerkollegin ein Kleidungsstück, das ich auch gerne hätte. Denn auch ich bin innerlich eine dieser modernen Nomaden.
Ist es ein Funken Neid? Ist es eben diese innere Unruhe? Warum fällt es mir selbst manchmal so schwer, einfach dankbar für das zu sein, was ich habe?
Ein Denkanstoß
Ich habe mir nun vorgenommen in solchen Situationen, einfach einmal kurz die Augen zu schließen und mir zu überlegen, wo ich gerade bin, wer um mich herum ist. Genau dann merke ich nämlich, wie gut es mir geht. Dass ich all das, was andere haben – oft sind es einfach nur materielle Dinge – nicht brauche um zufrieden zu sein. Das Gefühl der Rastlosigkeit verfliegt dann.
Versteht mich nicht falsch – ich verurteile das Streben nach mehr nicht, denn ohne dieses Streben würden wir stehen bleiben. Es gäbe keinen Fortschritt mehr und damit würden wir uns selbst keinen Gefallen tun. Aber dieses Streben nach neuen Herausforderungen darf man nicht verwechseln mit einer Gier nach mehr.
Also versucht doch auch ihr einmal, wenn ihr euch dabei ertappt auf irgendetwas neidisch zu sein, oder wenn eure Gedanken rastlos rasen, einfach an das zu denken, was ihr schon habt. Ich bin sicher, euch ihr werdet dann öfter das Gefühl von Zufriedenheit verspüren.
Dieses Gefühl ist eines der schönsten, das ich kenne.
xx Feli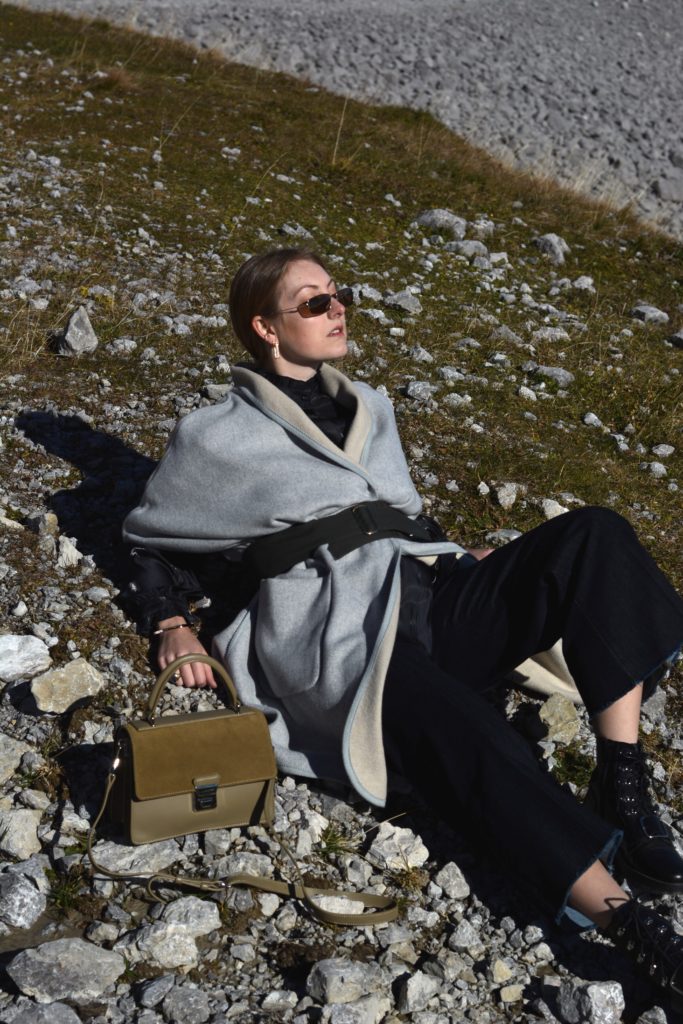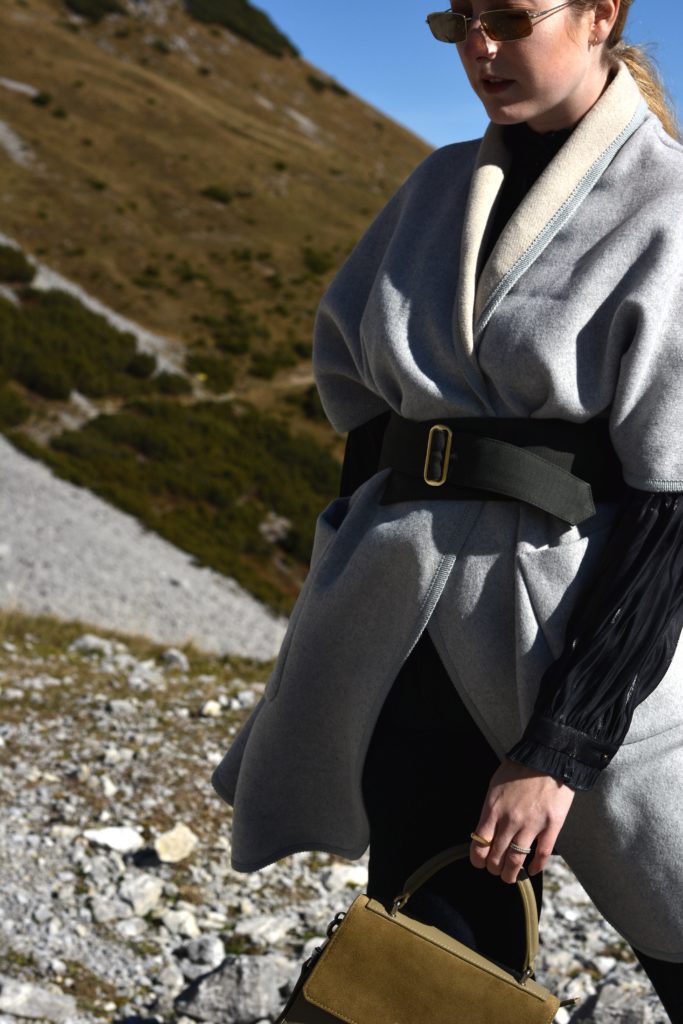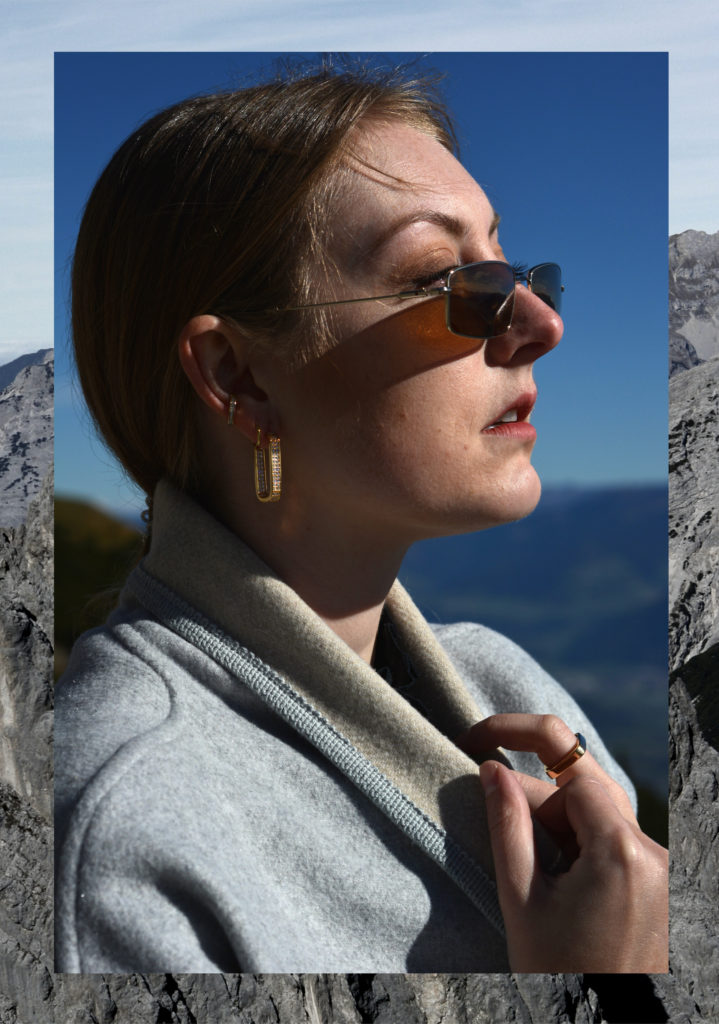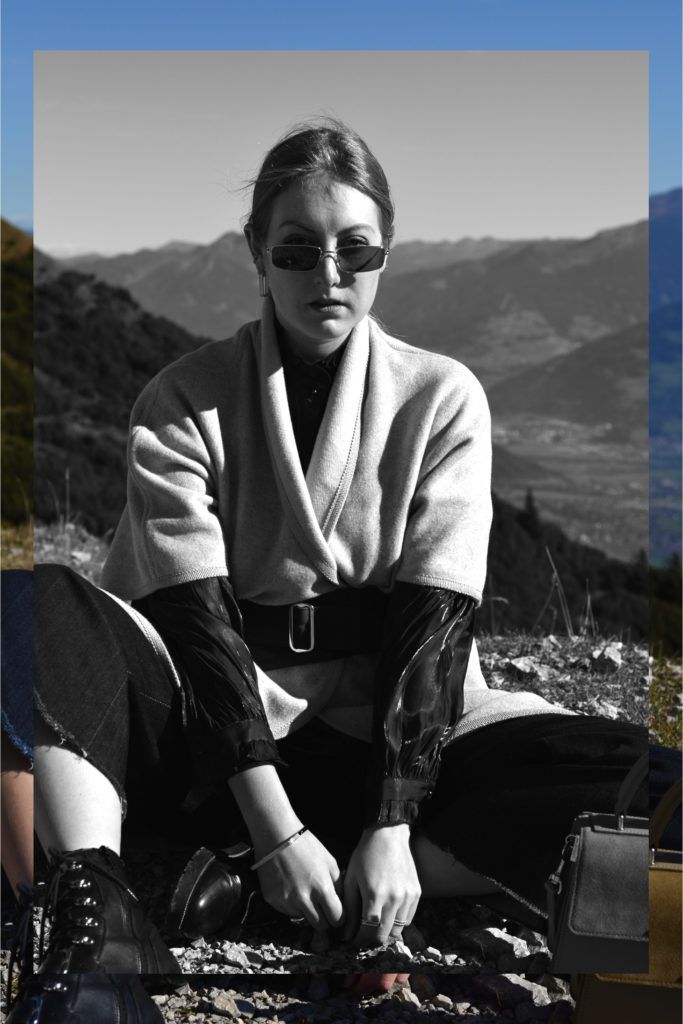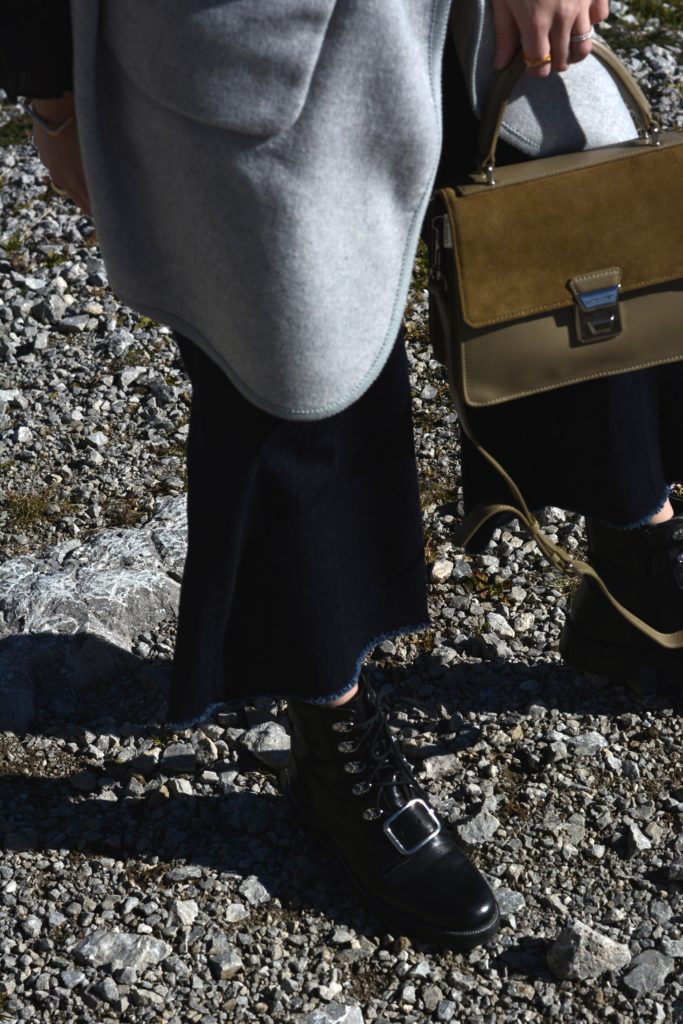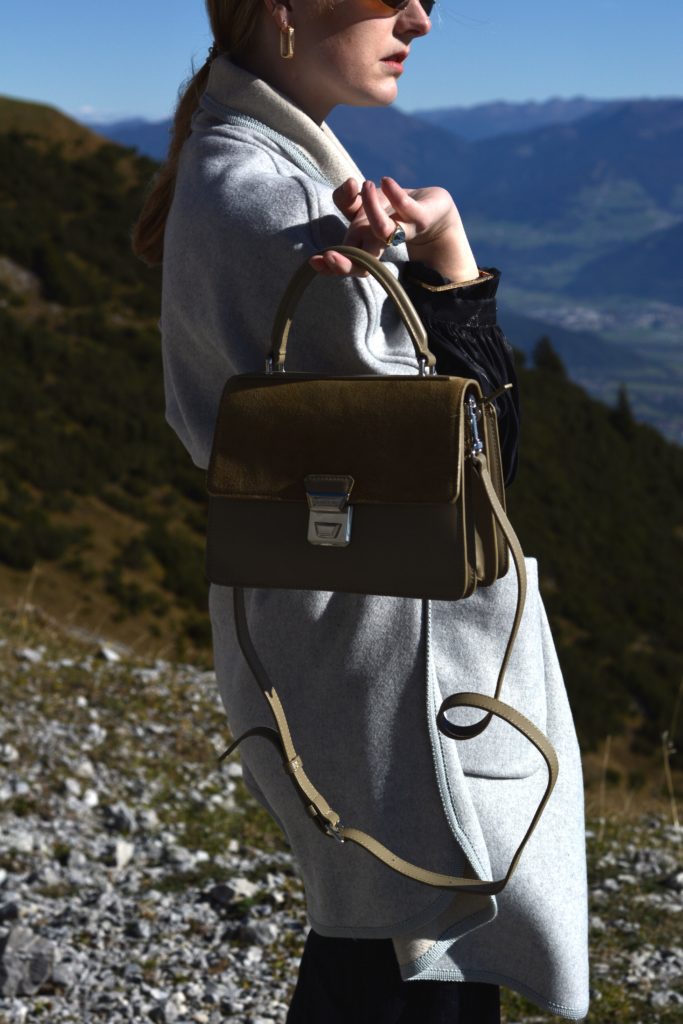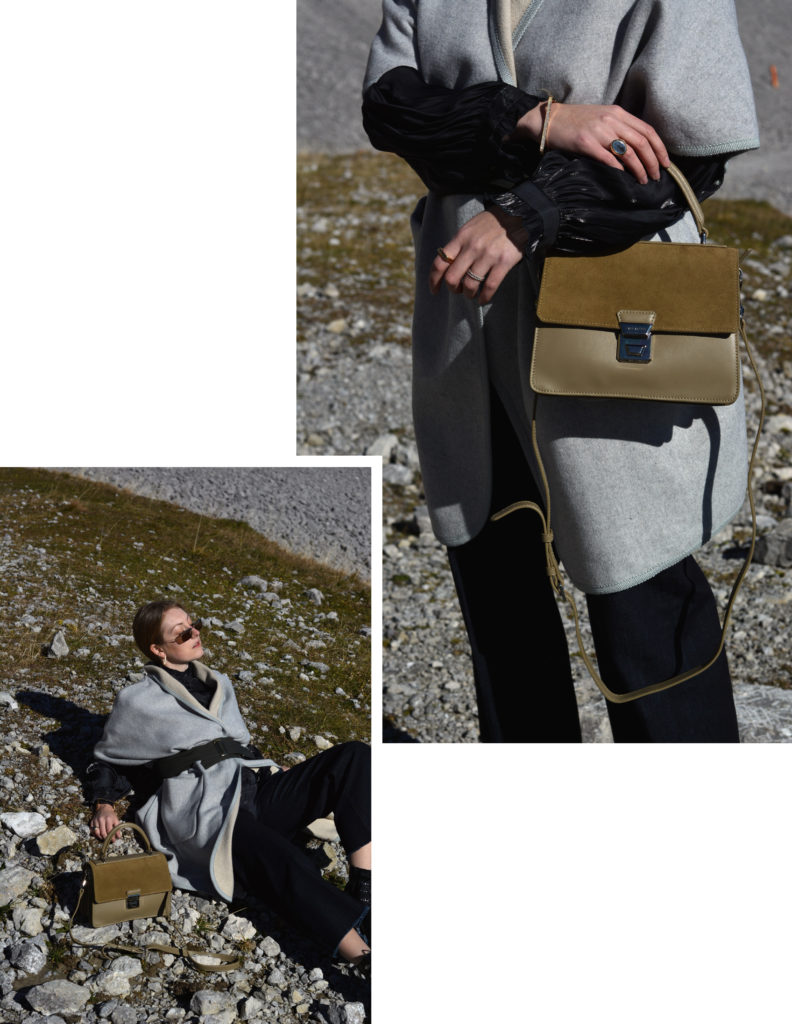 SHOP MY LOOK
Cape/Cape: ottod'Ame
Blouse/Bluse: MOS MOSH*
Pants/Hose: MOS MOSH*
Belt/Gürtel: NOA NOA*
Bag/Tasche: Lancaster Paris*
Jewellery/Schmuck: Sif Jakobs
Sunglasses/Sonnenbrille: Carrera*
Shoes/Schuhe: DEICHMANN
AD:
This post contains affiliate links. I receive a provision by sales from the links however the price itself doesn't change for you. Items marked with * were provided free of charge by the brands or shops mentioned.
WERBUNG:
Dieser Beitrag enthält zudem Affiliate Links. Bei einem Kauf über einen Affiliate Link, erhalte ich eine Provision. Der Kaufpreis selbst verändert sich für euch dadurch nicht. Die mit * markierten Produkte wurden mir von den genannten Marken bzw. Shops kostenlos zur Verfügung gestellt.