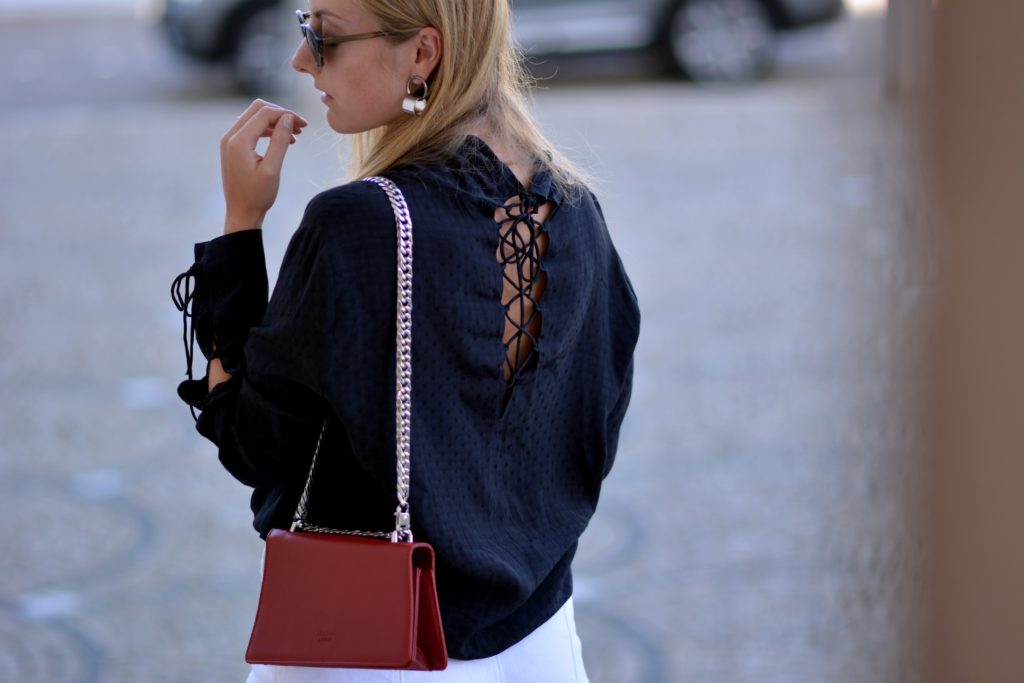 Hello everyone, today I am showing you one of my souvenirs from our trip to Barcelona: this beautiful lace-up brocade bouse from Zara. As you might know many brands such as Zara and Pull & Bear are much cheaper in Spain however they have the same collections. This is because these brands are Spanish. Lucky me as the blouse was 30 € instead of 40€. I love the brocade pattern of tons of little stars and the lacce-up details on the sleeves and back. For this look I combined it with my beloved Sacha mules, a white denim skirt from Esprit and my new Jérome Studio bag that I got on sale and that you might have seen on my Instagram stories already.
The outfit is perfect for a warm summer evening. Just add a denim jacket and you are perfectly dressed even if there is a cool evening breeze after sunset. By the way in case you don't remember Jérome Studio – they are a Berlin based brand offering German hand made luxury handbags. Their current collection is on sale and this is why the bag I am wearing was about 200€ instead of almost 500€. Such a bargain! I linked you the shop at the end of this post.
Guys, exciting things are ahead so stay tuned for the new posts in the coming days.
Have a happy Sunday!
xx Feli
Hallo Leute, heute zeige ich euch eines meiner Mitbringsel aus Barcelona: diese hübsche Brokat-Bluse von Zara nämlich. Wie ihr vielleicht wisst, sind Marken wie Zara und Pull & Bear in Spanien ein ganzes Stück günstiger, obwohl die Kollektionen die gleichen sind. Das liegt schlicht und einfach daran, dass die Marken spanisch sind. Lange Rede, kurzer Sinn – meine Bluse hat mich sage und schreibe 10€ weniger, nämlich statt 40€ nur 30€ gekostet und deshalb musste sie mit. Ich liebe das tolle Brokatmuster aus Sternchen und die geschnürten Details an den Ärmeln und dem Rücken. Für diesen Look habe ich meine neue Bluse mit meinen toller Leder-Mules von Sacha, einem weißen durchgeknöpften Jeansrock von Esprit und meiner neuen Tasche von Jérome Studio kombiniert. Die habe ich, wie ihr vielleicht schon auf Instagram gesehen habt, im Sale ergattert.
Das Outfit ist ideal für einen Sommerabend. Einfach eine Jeansjacke dazu und schon ist man perfekt angezogen, auch wenn nach dem Sonnenuntergang eine Abendbrise für etwas Abkühlung sorgt. Falls ihr Jérome Studio nicht mehr auf dem Schirm habt, hier nochmal die Info zum Label: Jérome Studio steht für in Deutschland handgefertigte Luxus-Ledertaschen aus Berlin. Die aktuelle Kollektion ist gerade reduziert, weshalb meine rote Tasche ein tolles Schnäppchen war. Ich habe nämlich statt knapp 500€ nur knapp 200€ dafür ausgeben müssen. Wenn das mal nicht genial ist? Den Shop habe ich euch am Ende des Posts verlinkt.
Ihr Lieben, viele spannende Projete stehen in den Startlöchern, es lohnt sich also in den nächsten Tagen hier auf dem Blog vorbei zu schauen. 
Jetzt wünsche ich euch einen schönen Sonntag!
Bis bald, xx Feli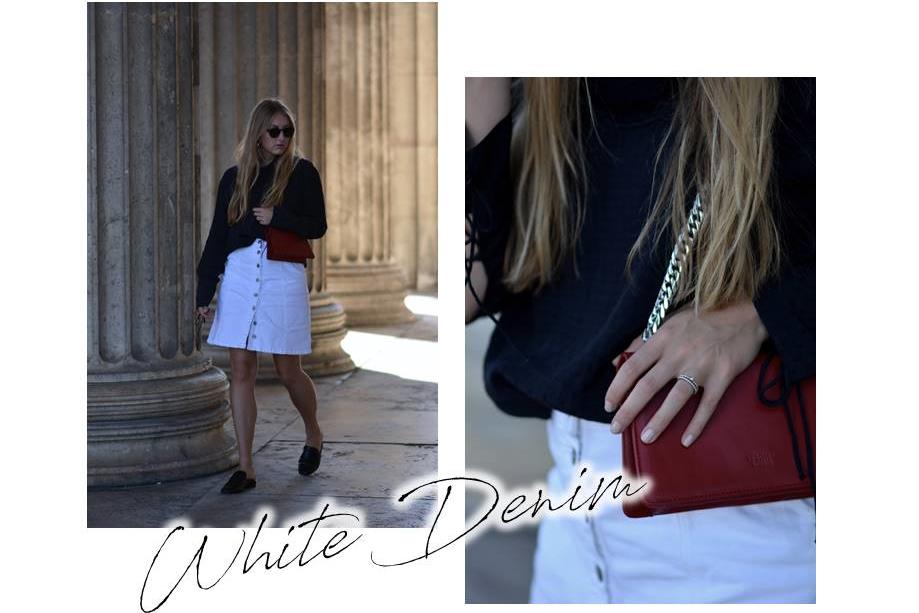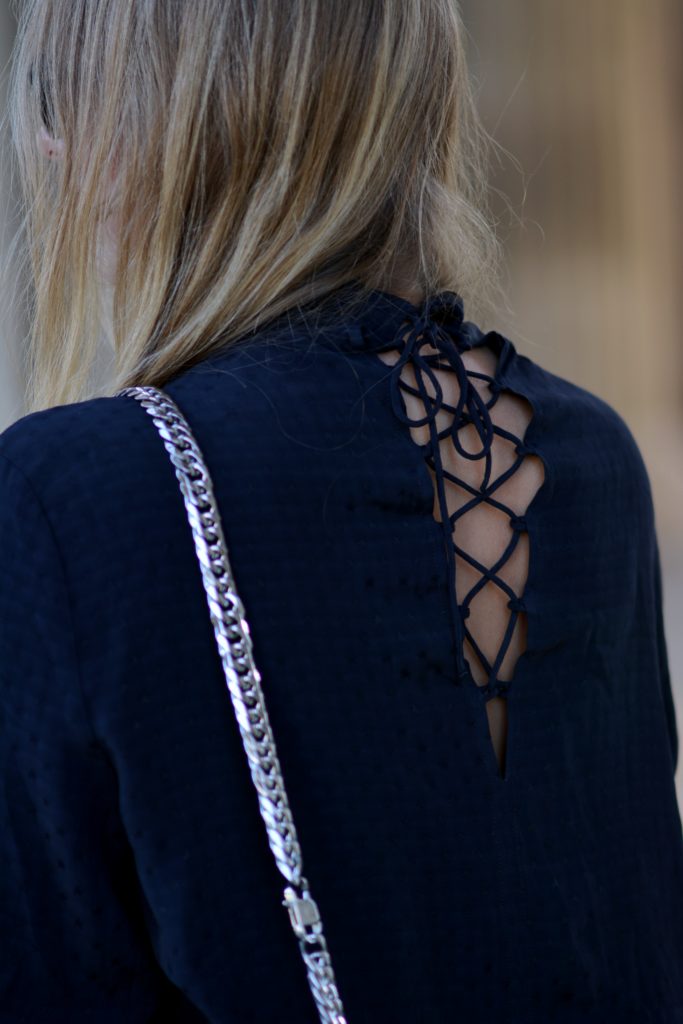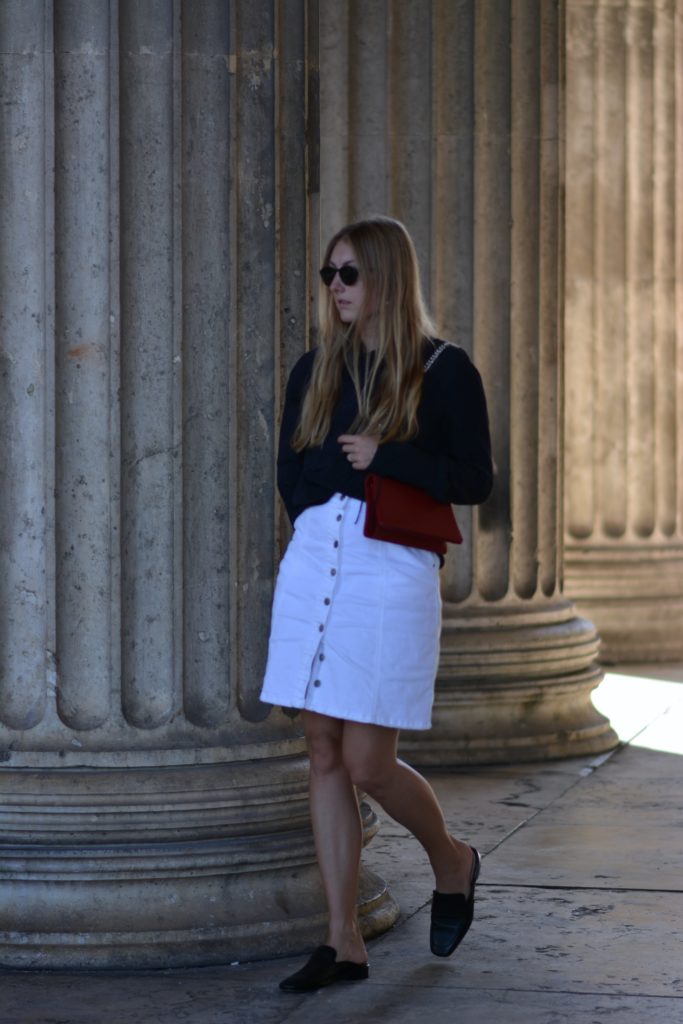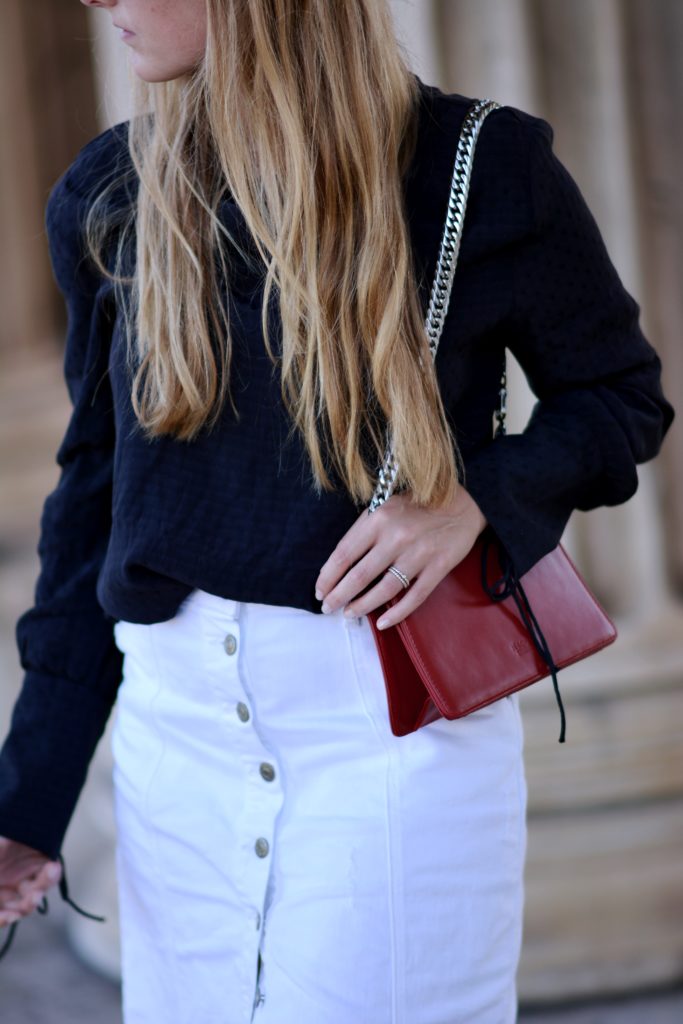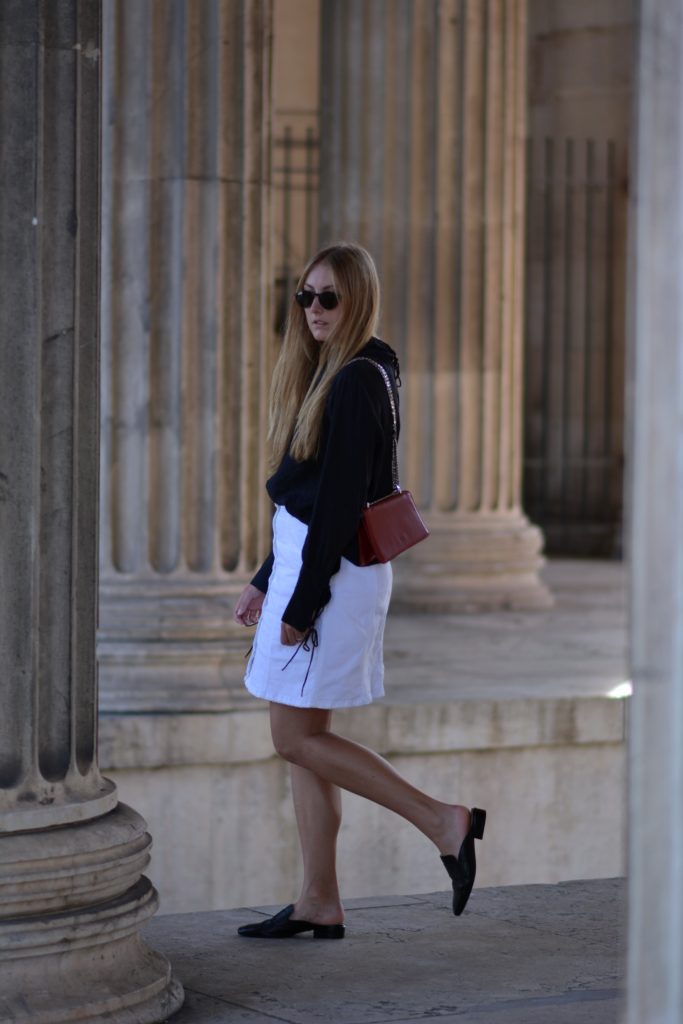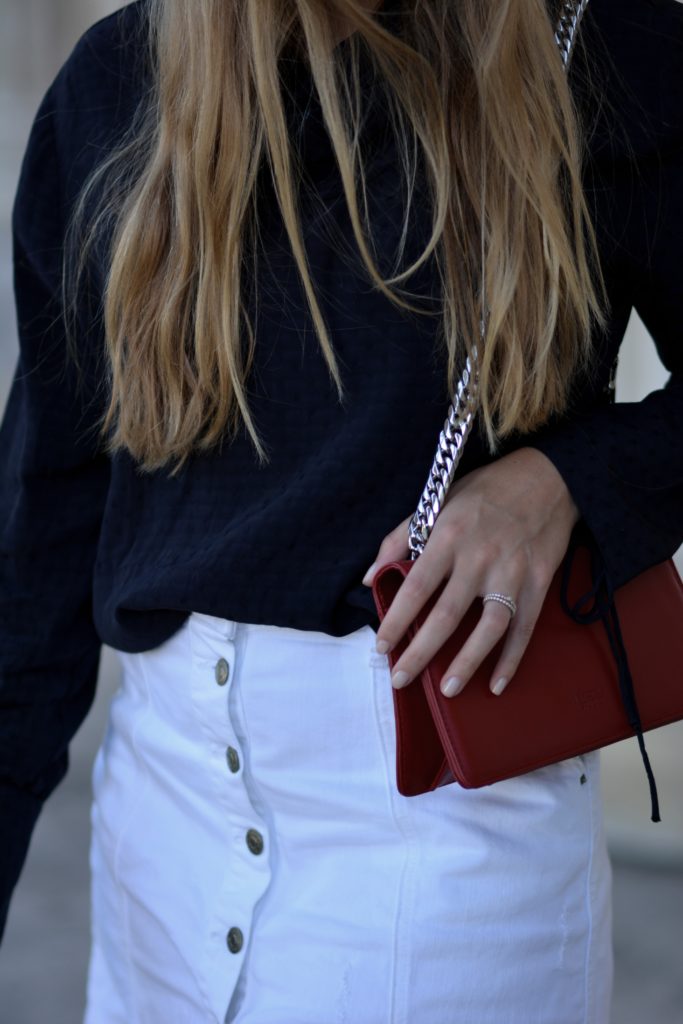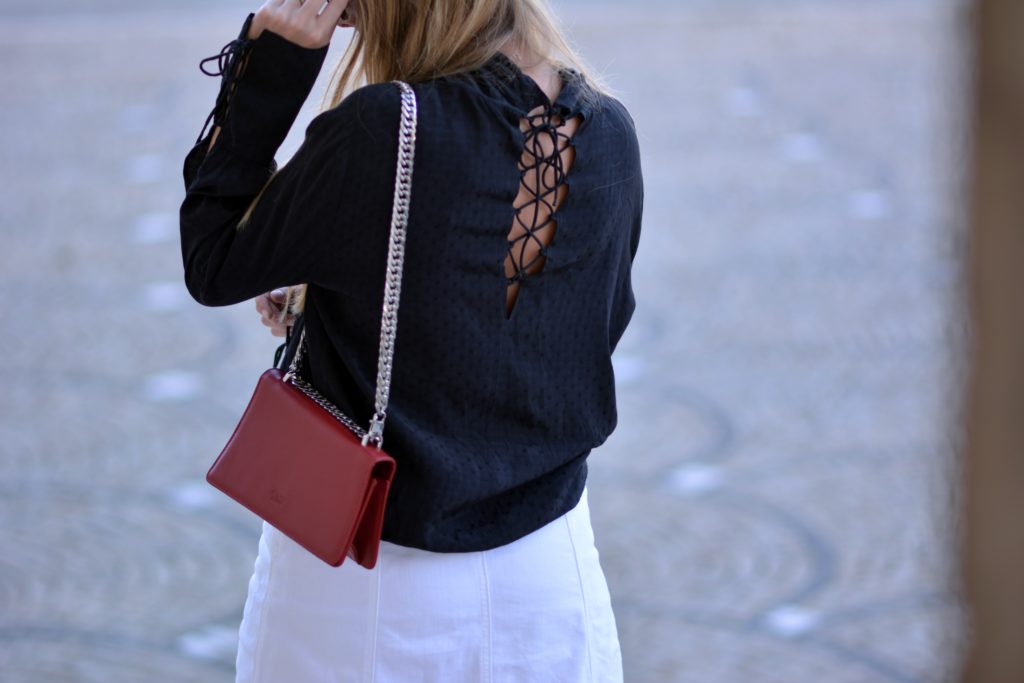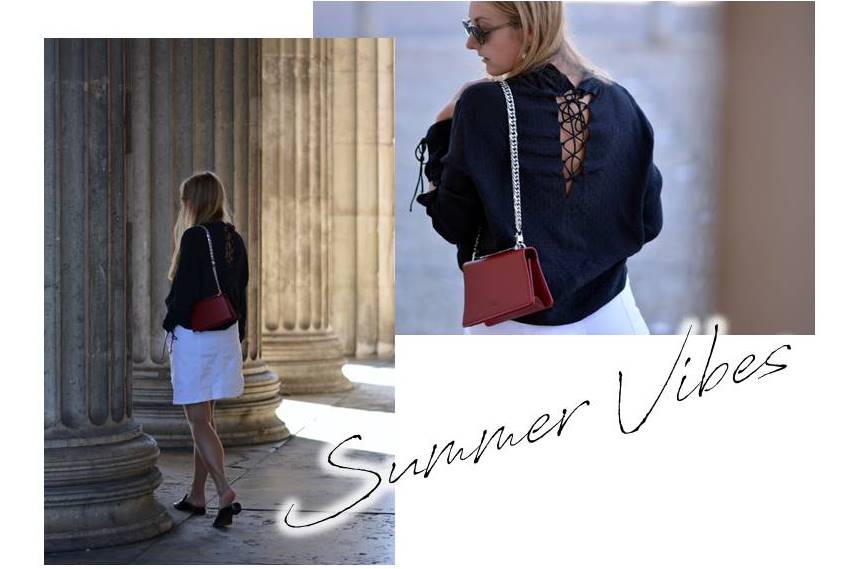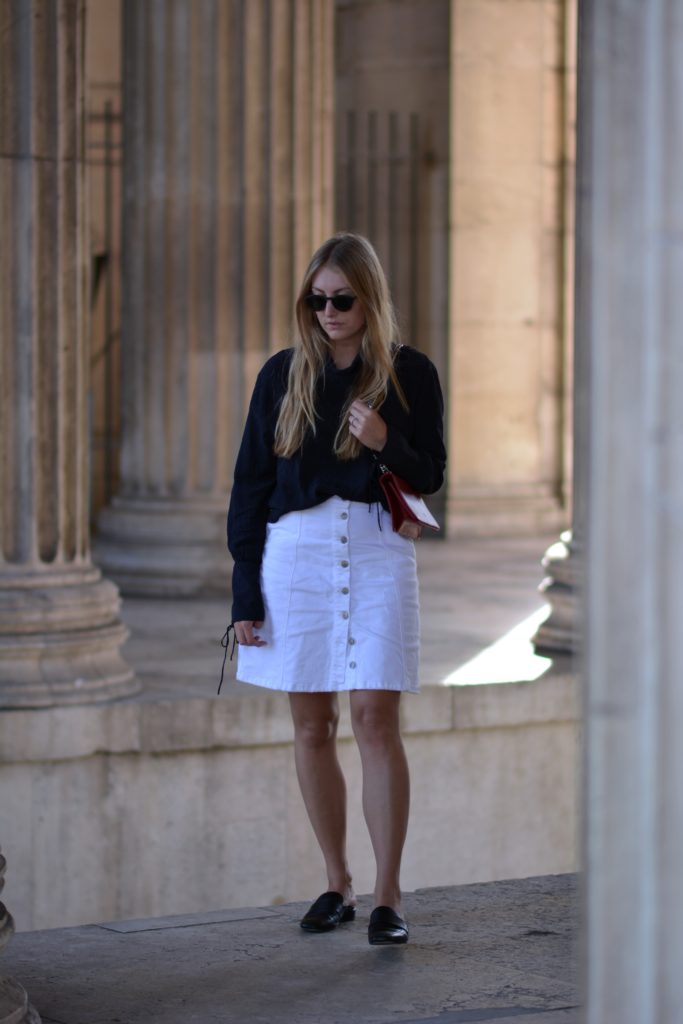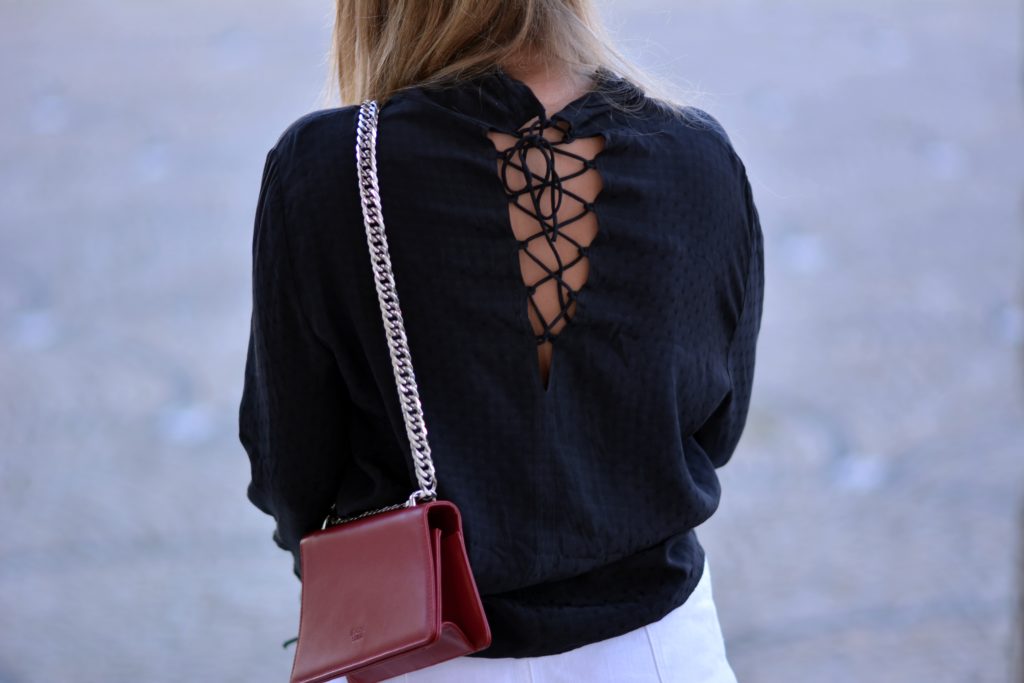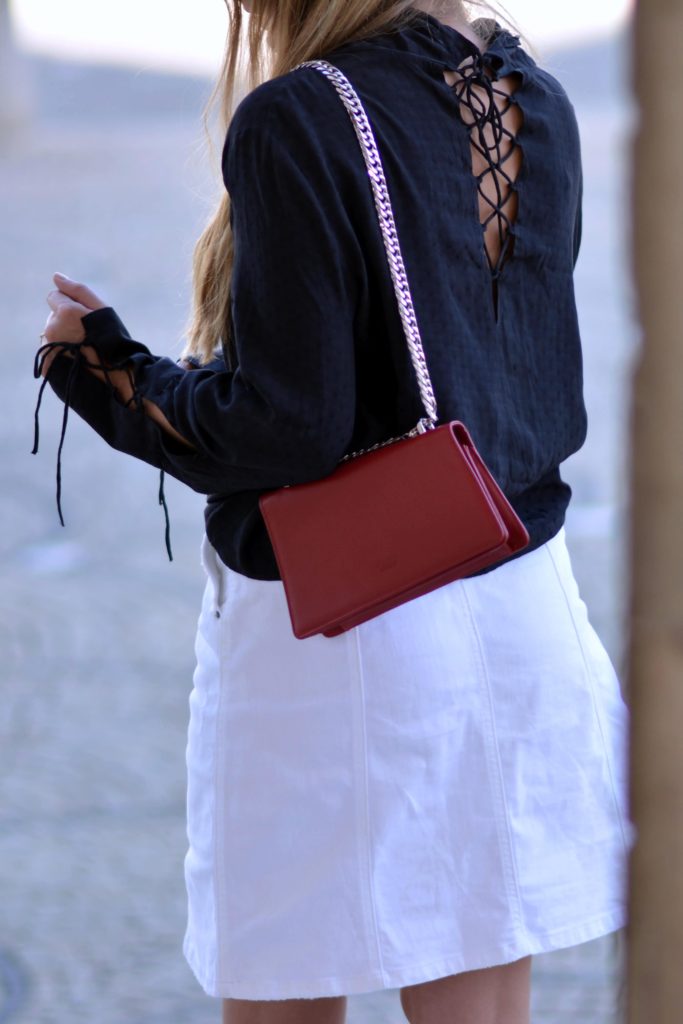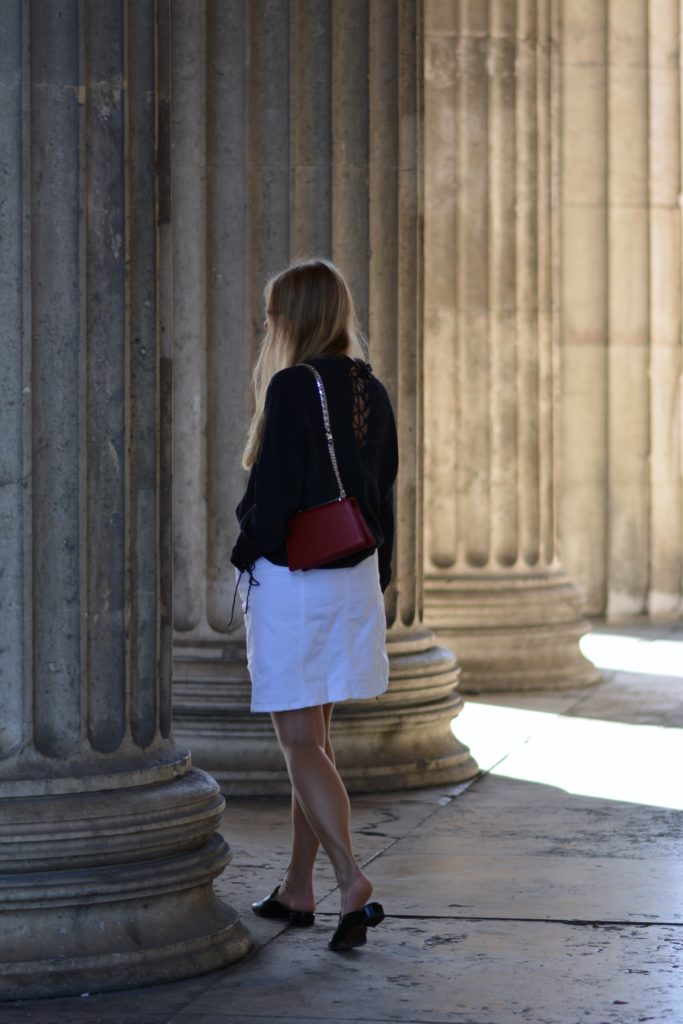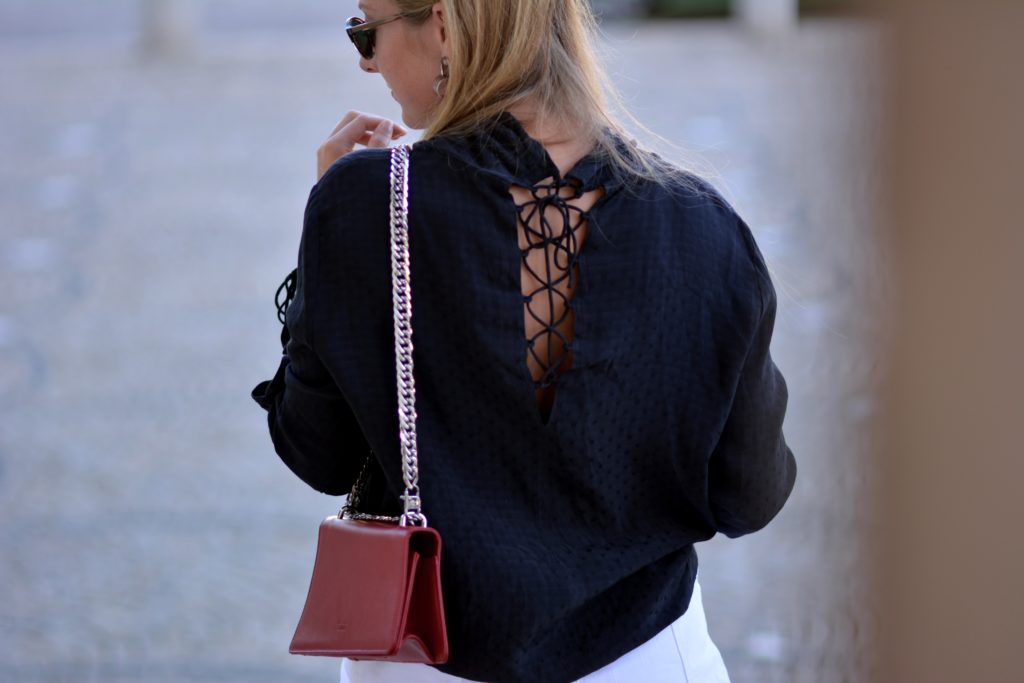 Blouse/Bluse: Zara
Skirt/Rock: Esprit*
Sunglasses/Sonnenbrille: KBL*
Bag/Tasche: Jérome Studio
Rings/Ringe: Pandora*
Shoes/Schuhe: Sacha*
Shop my look:

AD/WERBUNG: This post contains affiliate links. I receive a provision by sales from the links however the price itself  dosn't change for you. The items marked with * were sponsored by the brands named./Der Beitrag enthält Affiliate Links. Bei einem Kauf über einen Affiliate Link, erhalte ich eine Provision. Der Kaufpreis selbst verändert sich für euch dadurch nicht. Die mit * markierten Produkte wurden mir von den genannten Marken kostenlos zur Verfügung gestellt.