Werbung/Ad
ENG
FASSBENDER
Functional, feminin and effortless – this is how FASSBENDER describe their designs. The young brand from Hamburg, Germany, was founded by Christina Fassbender and her brother Sebastian Steinhoff. Matthias Louwen completed the trio as head of design.
Currently the FASSBENDER collection consists of 9 styles – all coats and jackets -, which are available in up to three colours. The unique designs are made of best materials from Italy. Even the buttons and zippers are from the country of dolce vita. Italians are know to produce and appreciate high quality and therefore their fabrics are of highest quality. You cannot only tell from what you see but once you had a FASSBENDER piece in your hands you will feel what I mean. From every style you can tell the effort and love that was invested in designing and sewing it.
Today I would like to introduce the brand to you showing you two very different outfits – one rather classic and casual, the other sporty chic. To shoot them Lisa and I travelled to the Austrian mountais. With a cableway we went up all the way to the summit.
Look 1
For my first look I am wearing the FASSBENDER Trench Coat in Camel. The silhouette is a little oversized with overcut shoulders and it is a 2-in-1 piece as you can remove the hooded inner jacket. That way this trench coat is perfectly suitable for cooler days but equally a good choice on mild spring days or summer nights. But thie trench coat is not only a great companion in terms of different weather conditions but  also for different occasions. With the hooded inner jacket it give your look a bold laid-back look, without it the coat appears more elegant and grown-up.
Look 2
My second outfit shows the FASSBENDER Pea Coat in white and yellow – my secret favourite of the collection. The silhouette reminds of a typical college bomber jacket. The torso is made of soft virgin wool, the sleeves are made of saffron yellow cotton velvet. The cuffs in beige melange create a soft finish while the black buttons add a skillful contrast.
I am wearing the jacket with a sporty shirt from Björn Borg and a creme suit pant – as I said: sporty chic. At first sight the FASSBENDER pea coat might not appear convenient for the cold season ahead but don't be fooled. The jacket is lightley lined and thanks to the processed wool is prepares you even for cold days. The quality convinces.
Interview with Christina Fassbender
To give you a little backstage insight I asked founder Christina Fassbender a couple of questions.
Feli: What inspired you to found your brand FASSBENDER?
Christina: I've always had a great passion for re-pairing my wardrobe every morning with no limits to my creativity. Your outerwear piece in your closet has a special pretension: it has to be of the highest standard, functional and ready to make a fashion statement. I haven't found these factors in any other brand and therefore I decided to found my own label. Now I can finally decide for myself where the pieces are produced in Europe and pay attention to the sustainability, which is extremely important for me. 
Feli: What is it like to manage a company together with your brother?
Christina: A really good feeling. I've worked in fashion companies before and after all these years I had enough of the overly competitive culture where everyone was constantly trying to promote and position themselves. Now I can work much more effectively and also with persons who are close to me – is there anything better? 😀
Feli: Where  are your designs available despite the FASSBENDER onlineshop?
Christina: We are currently represented in two shops: in Hamburg with ANITA HAAS and in Düsseldorf Oberkassel with TUXEDO.
Feli: What are your plans for the SS collection for next year? Would you share some details yet?
Christina: In the spring collection we are working with feminine details like Cape Backs. I addition we will devote ourselves even more to the topic of rainwear, but in a totally different and new way. I am so looking forward to that! 
And I am too! So enough said for now! Now why don't you have a look at the FASSBENDER-onlineshop. And to see the results of our shooting high above Innsbruck's roofs on the summit of Hafelekarspitze scroll down.
xx Feli
DE
FASSBENDER
Funktionell, feminin und mühelos – mit diesen Worten beschreibt die Marke FASSBENDER ihre Designs. Die junge Marke aus Hamburg wurde von Christina Fassbender und ihrem Bruder Sebastian Steinhoff gegründet. Matthias Louwen macht als Head of Design das Trio komplett.
Die Kollektion von FASSBENDER umfasst derzeit 9 Styles – Mäntel und Jacken -, welche es in bis zu drei verschiedenen Farbkombinationen gibt. Die einzigartigen Designs sind gefertigt aus den besten Materialien, die es in Italien zu finden gibt. Sogar Knöpfe und Zipper kommen aus dem Land der Dolce Vita. Und die Italiener wissen bekanntlich was gut ist, die Stoffe sind also von höchster Qualität. Das sieht man nicht nur, sondern spürt es auch besonders. Und man sieht jedem FASSBENDER Teil an, mit welcher liebevollen Mühe es designt und gewähnt wurde. 
Ich möchte euch die Marke heute anhand von zwei gänzlich verschiedenen Looks vorstellen – einer eher klassisch leger, der andere sportlich chic. Zum Shooten bin ich mit Lisa dieses Mal extra in die österreichischen Berge gefahren. Mit der Seilbahn ging's bis ganz rauf auf den Gipfel.
Look 1
Für den ersten Look trage ich den FASSBENDER Trench Coat in der Farbe Camel. Dieser Mantel mit leicht überschnittenen Schultern ist ein 2-in-1-Piece, denn mit einer herausnehmbaren Innenjacke mit Kapuze ist er sowohl für kältere Temperaturen geeignet, ohne diese ist er aber auch klasse für laue Frühlingstage oder etwas kühlere Sommerabende. Aber der Trench Coat eignet sich nicht nur für verschiedene Witterungsverhältnisse – mit Kapuze und Innenjacke wirkt er lässig und frech, ohne elegant und erwachsen.
Look 2
Mein zweiter Look zeigt den FASSBENDER Pea Coat in White und Yellow – meinen heimlichen Favoriten der Kollektion. Der Schnitt ist an den einer typischen College-Bomberjacke angelehnt. Der Rumpf ist aus weicher Schurwolle, die Ärmel aus safranfarbenem Baumwoll-Samt. Beige-melierte Bündchen setzen sich vom Rest der Jacke dezent ab und schwarze Druckknöpfe bilden einen tollen Kontrast.
Ich trage die Jacke mit eine sportlichen Shirt von Björn Borg und einer cremefarbenen Anzughose – wie angekündigt also sportlich chic. Auf den ersten Blick mag die Jacke vielleicht nicht sonderlich gut geeignet für die bevorstehende kühle Jahreszeit geeignet sein, doch das täuscht gewaltig. Sie ist leicht gefüttert und durch die verarbeitete Wolle ist man auch gegen etwas kältere Temperaturen bestens gewappnet. Die Qualität überzeugt einfach.
Interview Christina Fassbender
Für einen kleinen Blick hinter die Kulissen von FASSBENDER habe ich der Gründerin Christina ein paar Fragen gestellt.
Feli: Was hat dich dazu inspiriert, die Marke FASSBENDER zu gründen? 
Christina: Ich hatte schon immer eine große Leidenschaft dafür meinen Kleiderschrank jeden Morgen neu zu kombinieren und meiner Kreativität dabei keine Grenzen zu setzen. Dein Outerwear Teil im Schrank hat dabei einen besonderen Anspruch: Er musst von höchster Qualität sein, funktional und dazu noch ein modisches Statement setzen. Diese Faktoren habe ich in keiner anderen Brand gefunden und habe deshalb beschlossen ein eigenes Label zu gründen. Jetzt kann ich endlich selbst entscheiden wo in Europa die Stücke produziert werden und auf die Nachhaltigkeit achten, die mir so wichtig ist. 
Feli: Wie ist es, ein Unternehmen zusammen mit deinem Bruder zu führen?
Christina: Ein wirklich gutes Gefühl. Ich habe vorher in Modekonzernen gearbeitet und die Ellenbogen Mentalität sowie das Profilierungsgehabe ist mir nach all den Jahren total auf die Nerven gegangen. Jetzt kann ich viel effektiver arbeiten und auch noch mit einem Menschen der mir sehr nahe steht – was gibt es Schöneres? 😀
Feli: Wo abgesehen vom FASSBENDER Onlineshop sind eure Designs erhältlich? 
Christina: Wir sind momentan in zwei Städten stationär vertreten: In Hamburg bei ANITA HASS  und in Düsseldorf Oberkassel bei TUXEDO.
Feli: Was ist für die SS Kollektion für kommendes Jahr geplant? Verrätst du schon etwas? 
Chrstina: In der Frühlingskollektion haben wir mit femininen Details wie Cape Backs gearbeitet. Dazu werden wir uns noch mehr dem Thema Rainwear widmen, aber total anders und neu. Darauf freue ich mich schon sehr!
Und ich mich ebenfalls! Jetzt aber erst einmal genug der Worte – werft doch mal einen Blick in den FASSBENDER-Onlineshop. Und scrollt runter für das tolle Ergebnis unseres Shootings über den Dächern Innsbrucks auf der Hafelekarspitze.
xx Feli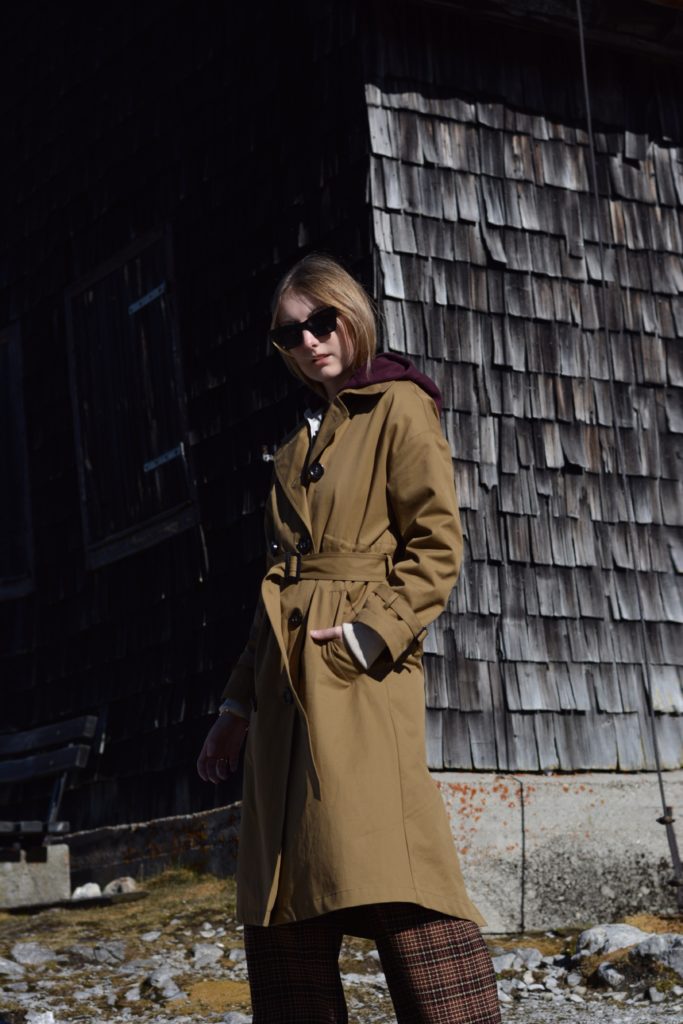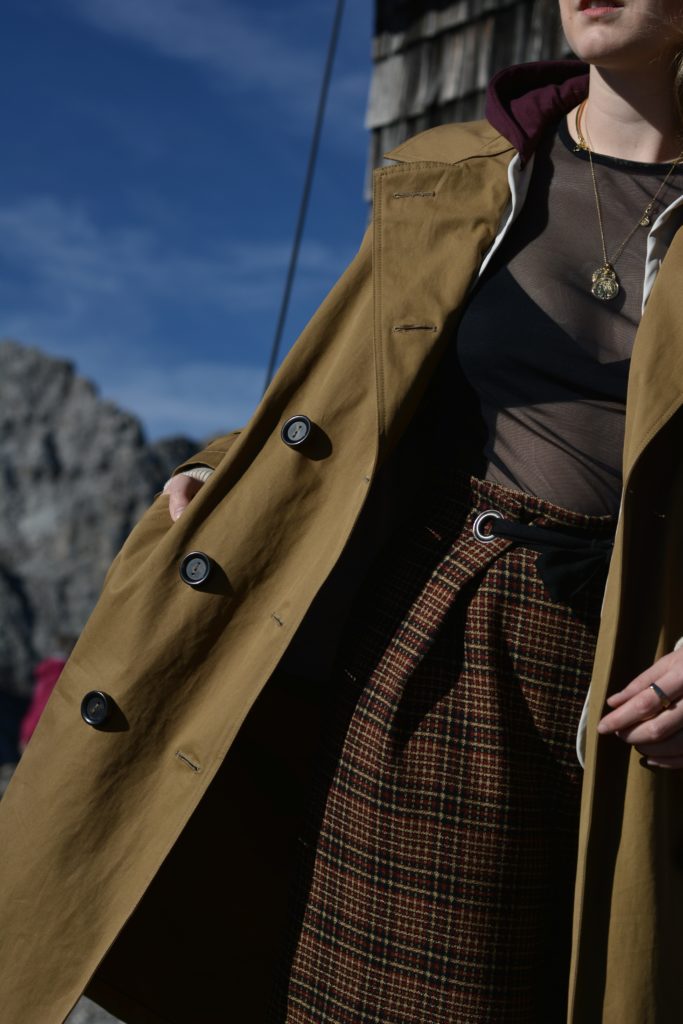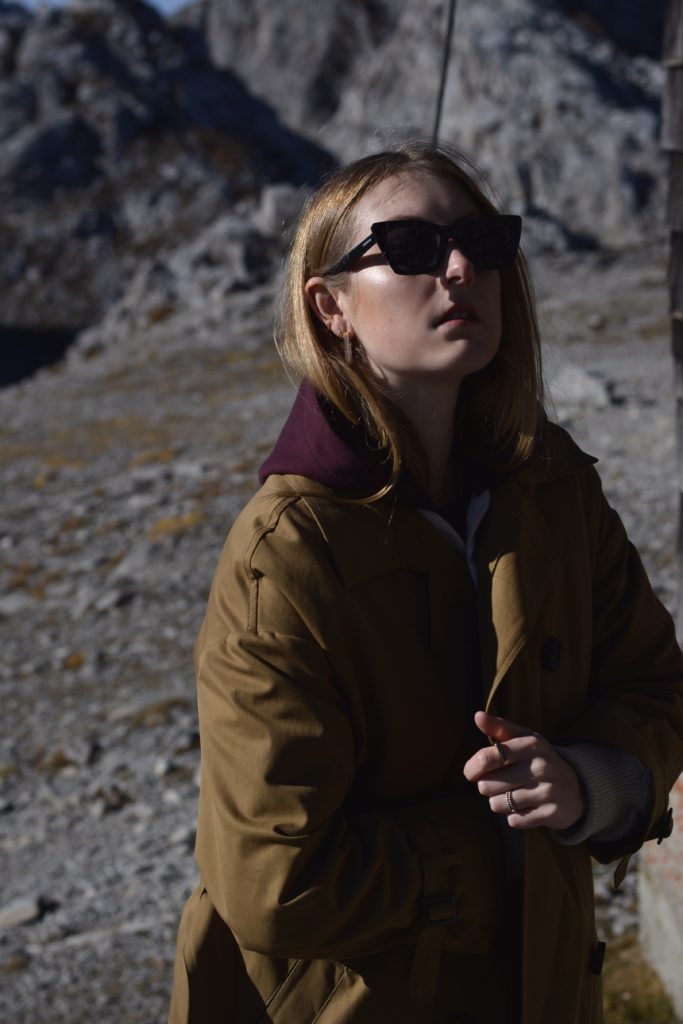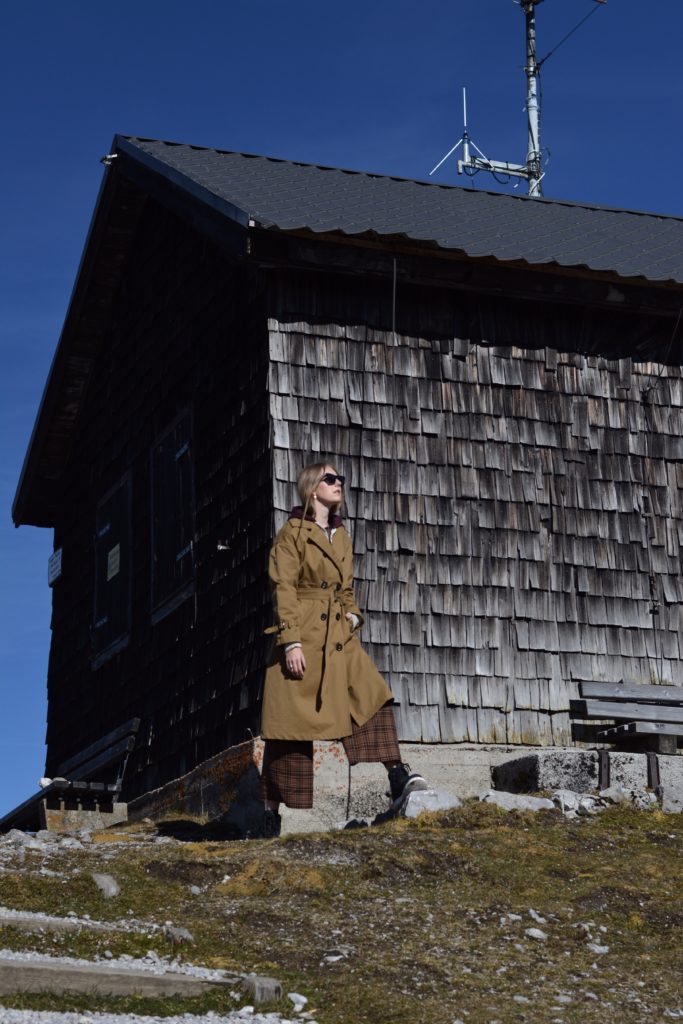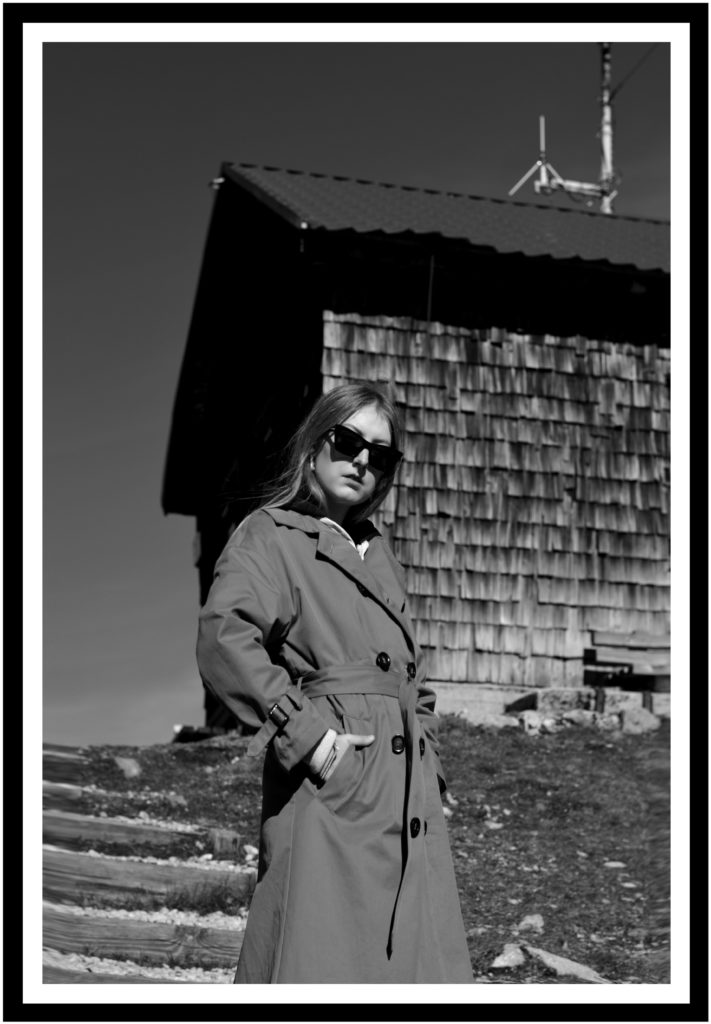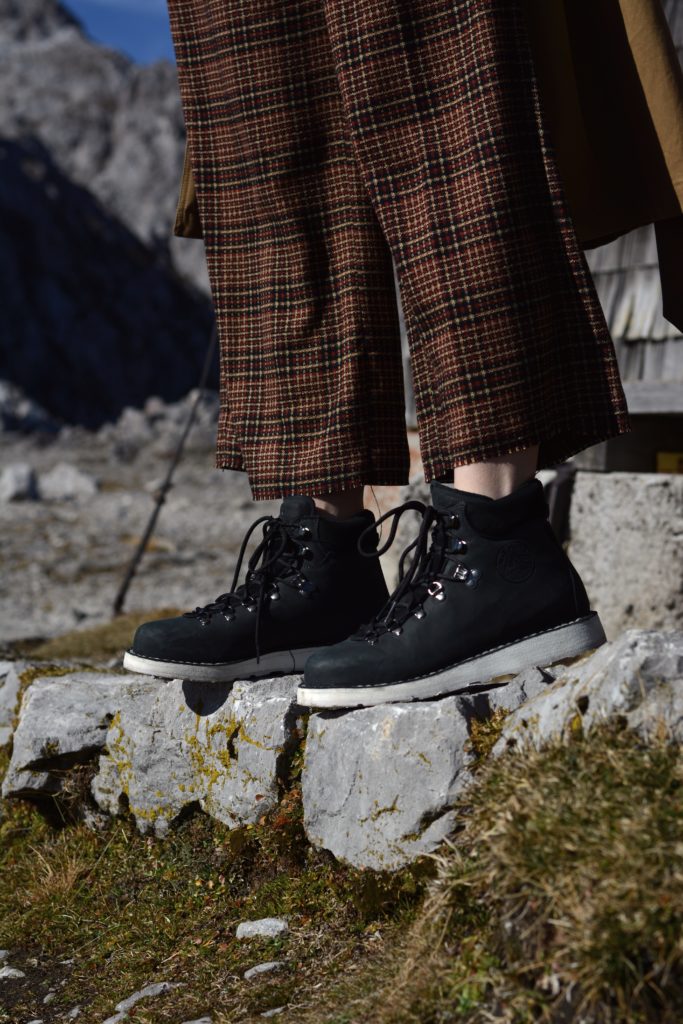 SHOP MY LOOK
Trench coat/Trench Coat: FASSBENDER
Shirt/Oberteil: HANRO*
Pants/Hose: ottod'Ame
Necklace/Kette: Cloverpost
Sunglasses/Sonnenbrille: Carrera*
Shoes/Schuhe: DIEMME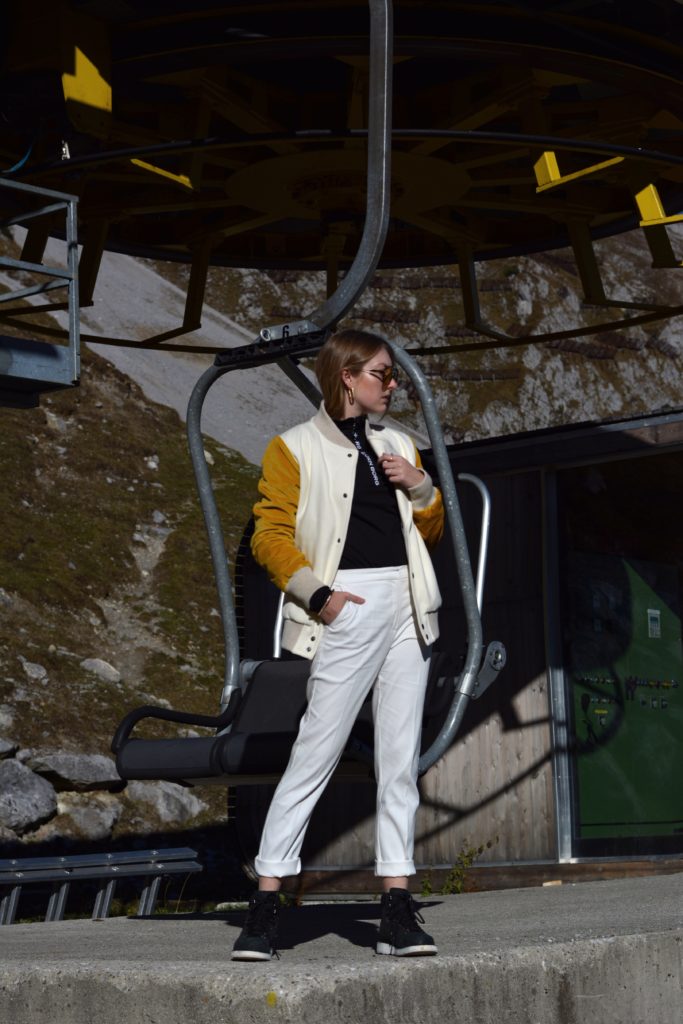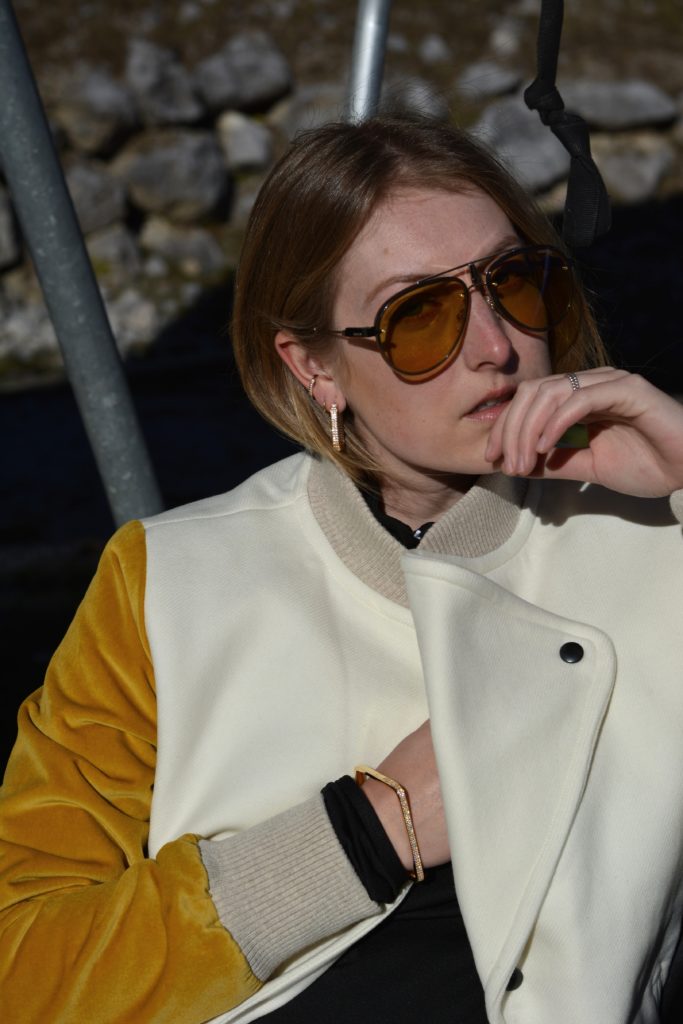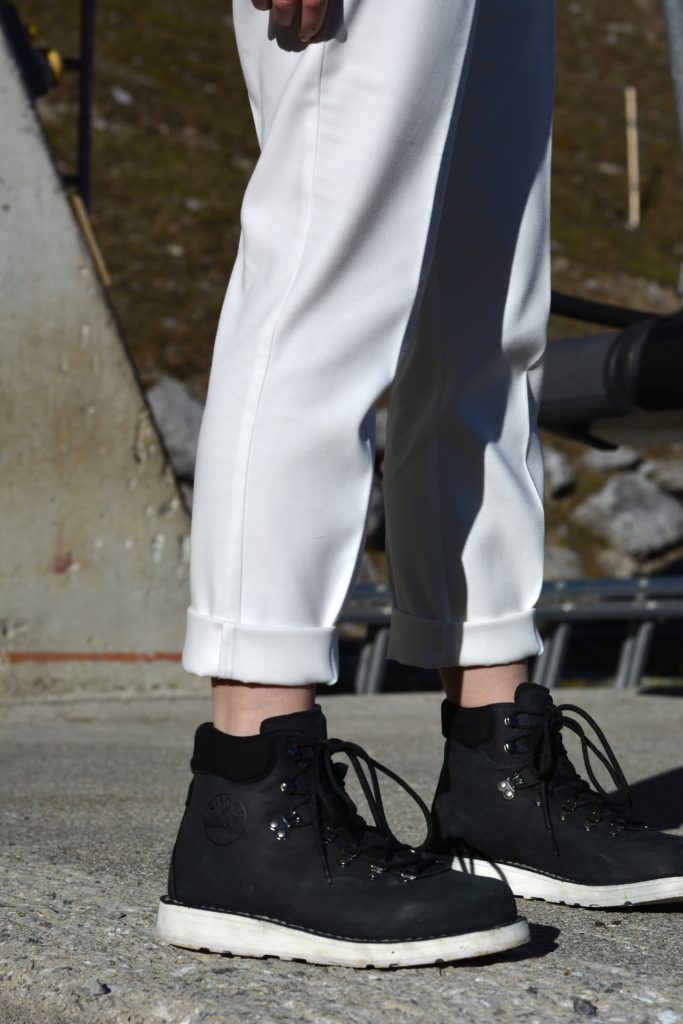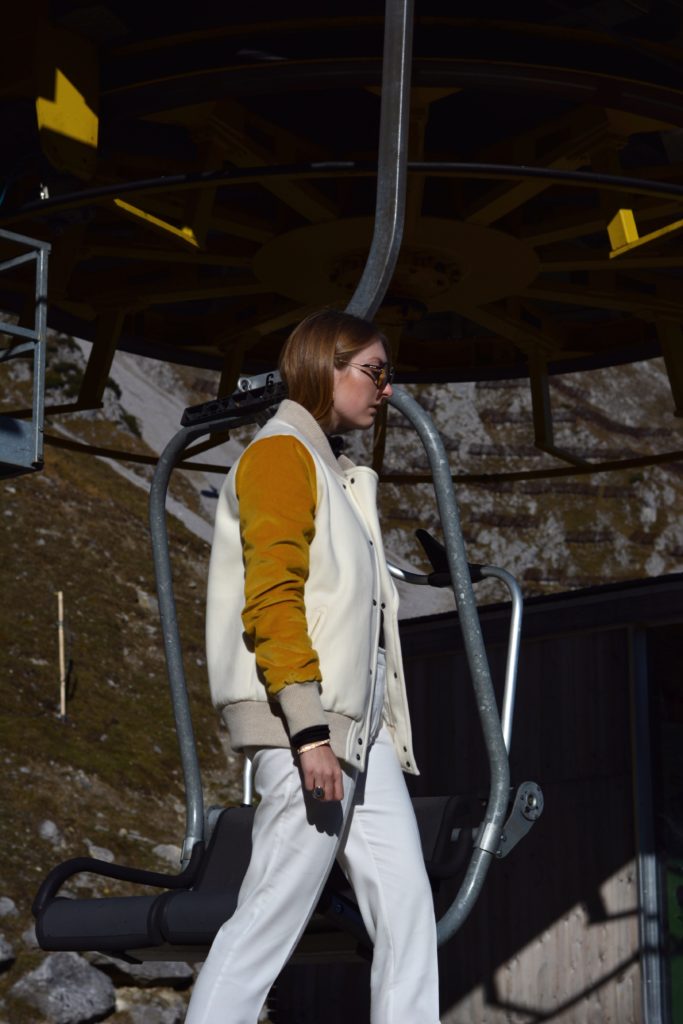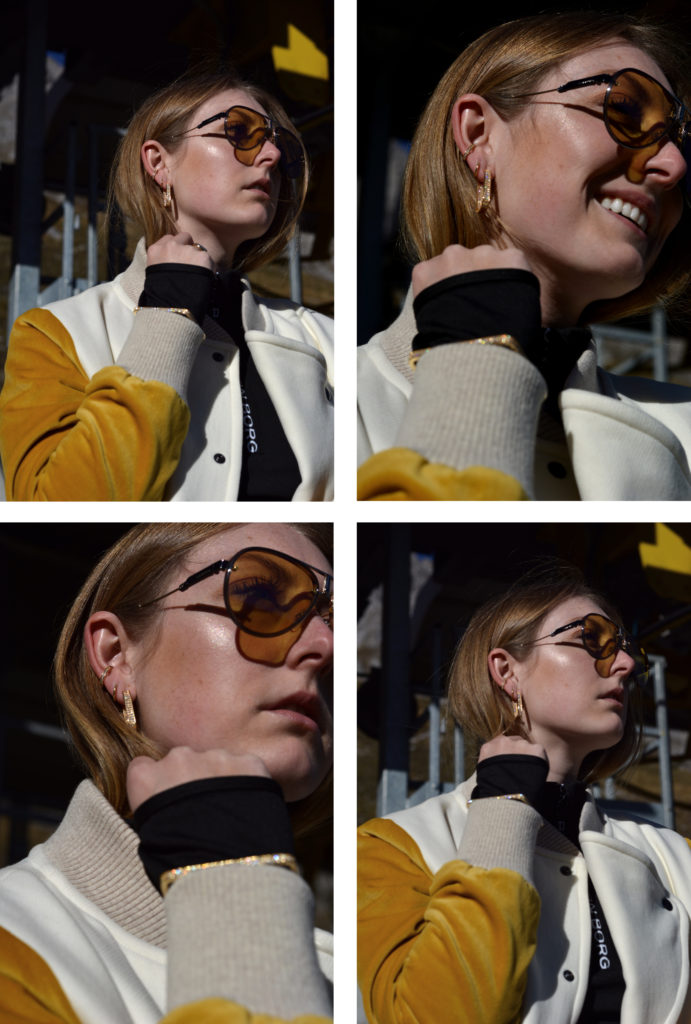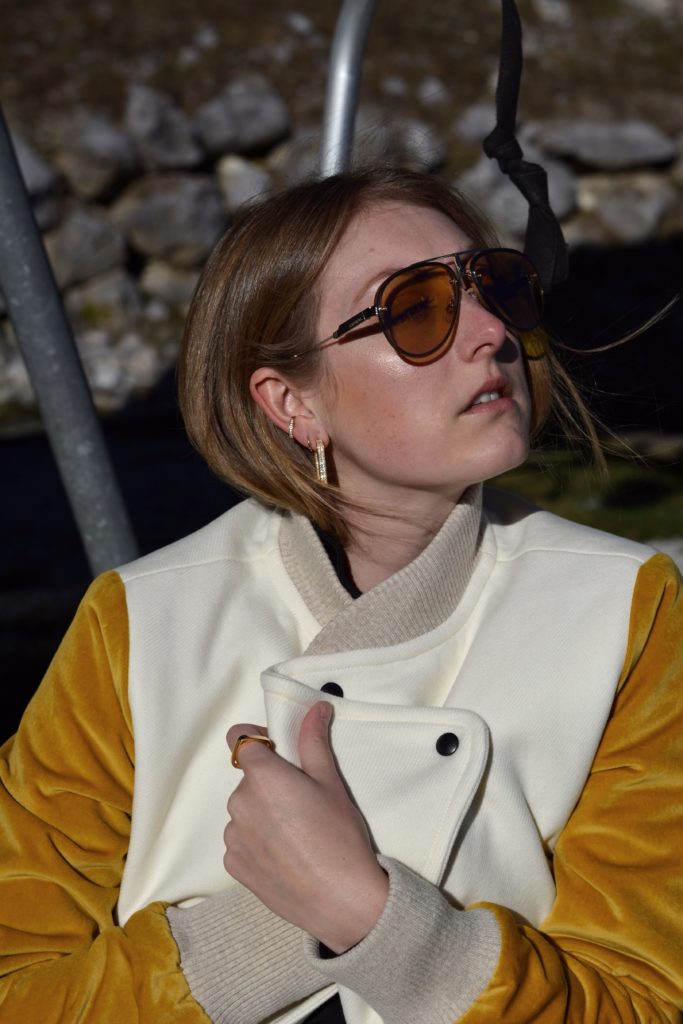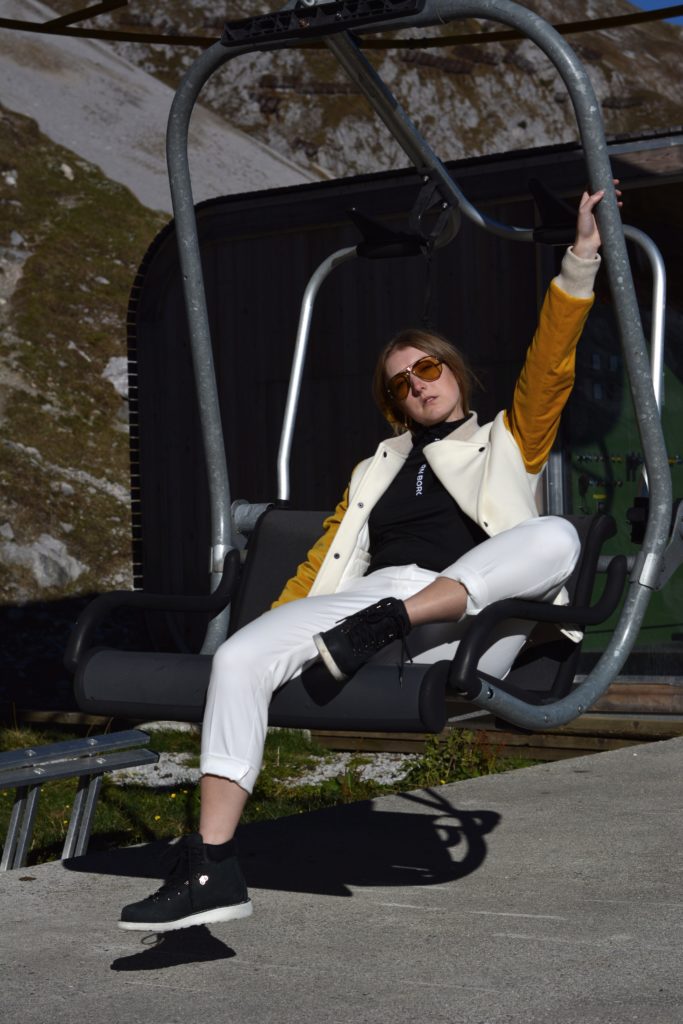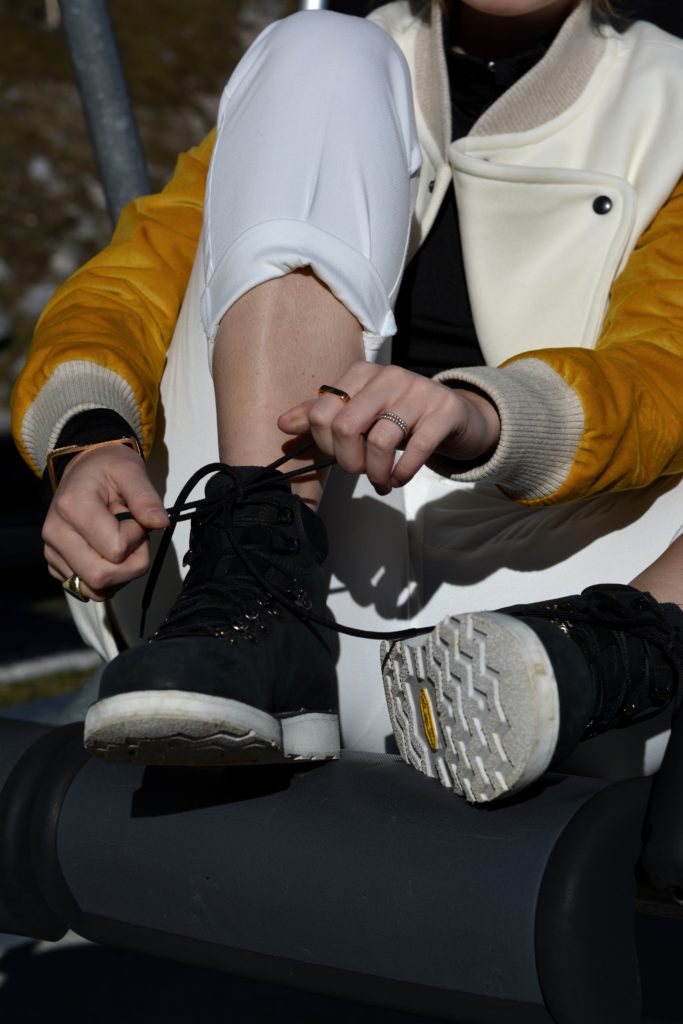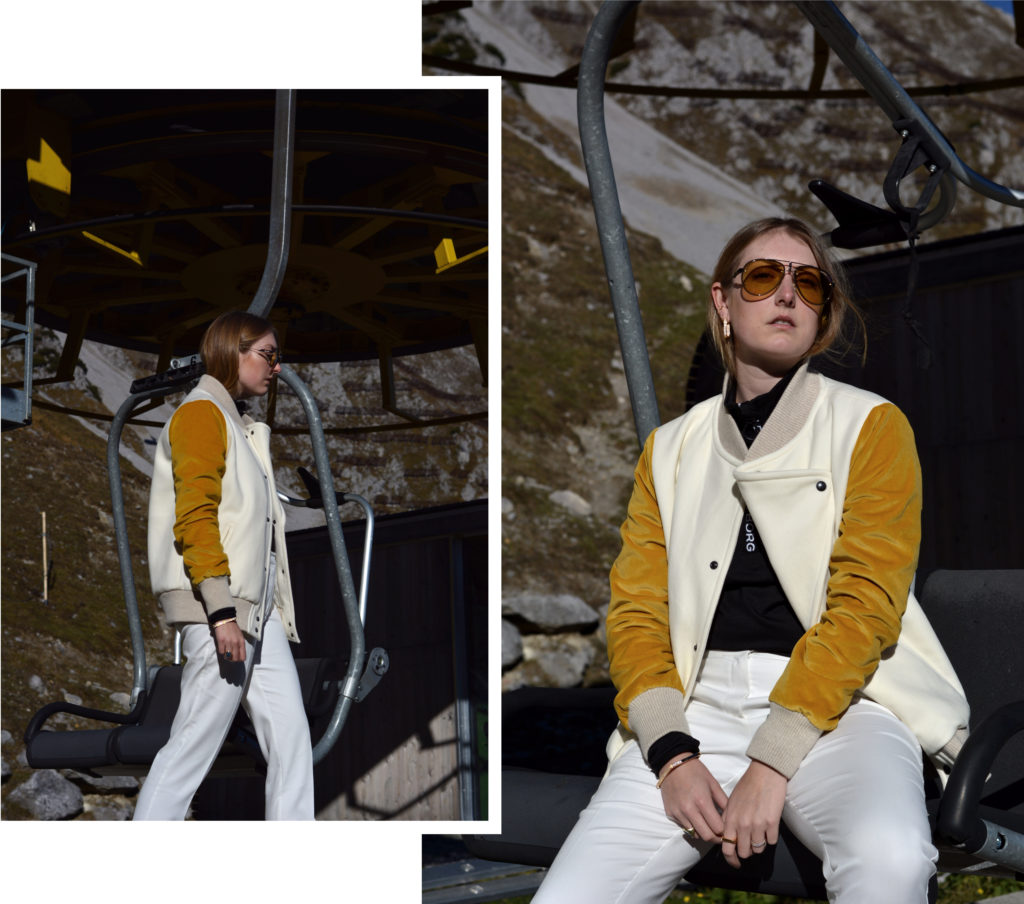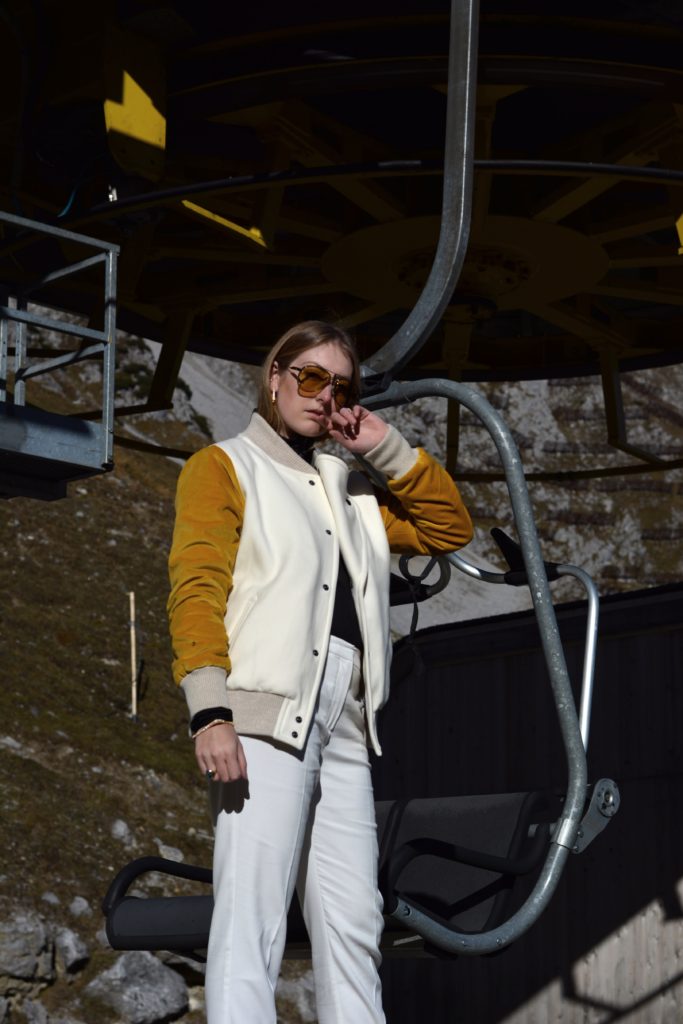 SHOP MY LOOK
Jacket/Jacke: FASSBENDER*
Shirt/Oberteil: Björn Borg*
Pants/Hose: Marie Lund
Jewellery/Schmuck: Sif Jakobs
Sunglasses/Sonnenbrille: Carrera*
Shoes/Schuhe: DIEMME
AD:
This post was published in paid collaboration with FASSBENDER.  It furthermore contains affiliate links. I receive a provision by sales from the links however the price itself doesn't change for you. Items marked with * were provided free of charge by the brands or shops mentioned.
WERBUNG:
Dieser Beitrag ist in bezahlter Zusammenarbeit mit FASSBENDER entstanden. Er enthält zudem Affiliate Links. Bei einem Kauf über einen Affiliate Link, erhalte ich eine Provision. Der Kaufpreis selbst verändert sich für euch dadurch nicht. Die mit * markierten Produkte wurden mir von den genannten Marken bzw. Shops kostenlos zur Verfügung gestellt.