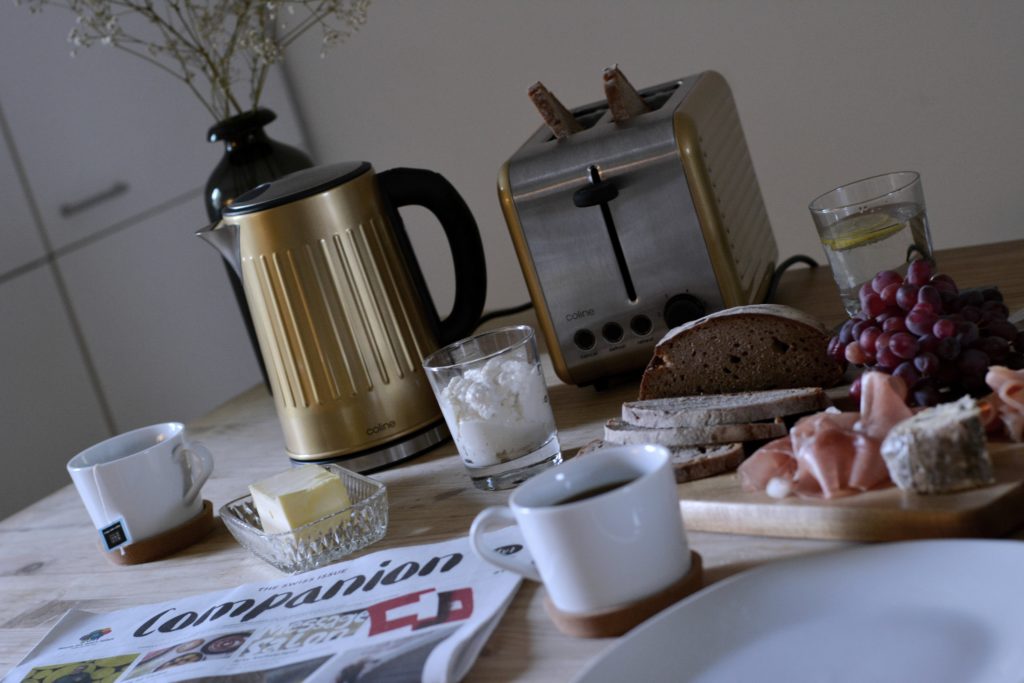 The most important meal for me is breakfast. I am not really bad at getting up early but leaving the house without breakfast ist definitely not a good idea for me. Those who know me can tell. Usually a day that starts without breakfast will not be a good day for me so I better eat something before it is too late. And also for my surrounding it is better if I am not starting a day hungry as otherwise I can be a quite bitchy person. This is not how I want to be.
So the swedish interior shop Clas Ohlson made my day when I received a box from them. Inside this box there was a kitchen set consisting from a toaster, a kettle and a coffee machine. I do not drink coffee and therefore did not have a coffee machine yet which often was quite disappointing for my guests. Instead of coffee I prefer tea and I am drinking a cup of tea almost every day. Since I moved into my boyfriend's flat we did not have a kettle and I was boiling water in a pot. This took ages. Now I can have a cup of tea in about only a minute. How time saving is this guys?!
Besides tea I love having bread for breakfast. But as you might now bread will not be crusty anymore the second day so I like to eat it toasted. Therefore a toaster is a very important kitchen gadget for me.
You can probably guess how happy Clas Ohlson made me with their set. By the way the name of my new little kitchen helpers is COLINE and their cute name fits their beautiful design perfectly, doesn't it? By the way these products do not only look great and work very well but are sold at a very fair and resonable price that everyone can afford.
If you want to have a closer look at the COLINE products or what else Clas Ohlson has to offer you should scroll down to the end of this post. There you can find a link to the shop.
Have fun shopping!
xx Feli
Die wichtigste Mahlzeit des Tages ist für mich das Frühstück. Früh aufzustehen ist für mich eigentlich kein Problem, ohne Frühstück das Haus zu verlassen allerdings umso mehr. Und wer mich kennt, kann davon ein Lied singen. Wenn mein Tag ohne Frühstück startet ist das meist ein schlechten Omen und für die Menschen in meinem Umfeld manchmal ganz schön unangenehm. Denn hungrig kann ich eine Furie sein und das vermeide ich lieber einfach, denn wer will das schon sein.
Als mich also ein Paket der schwedischen Einrichtungsfirma Clas Ohlson, war das ein absolutes Highlight. Denn in diesem Paket war ein Küchenset bestehend aus einem Toaster, einem Wasserkocher und eine Kaffeemaschine. Ich trinke selbst keinen Kaffee und hatte daher bisher auch keine Kaffeemaschine. Deshalb habe ich schon den ein oder anderen Gast ein wenig enttäuscht, denn quasi jeder in meinem Umfeld liebt es sich einen guten Kaffee nach dem Essens schmecken zu lassen. Bei mir musste man bislang darauf verzichten, aber diese Zeiten sind Dank Clas Ohlson vorbei. "Kein Kaffee?" mag sich jetzt der ein oder andere fragen, aber ich bin nun mal einfach eine Teetrinkerin und das so ziemlich täglich. Seit ich bei meinem Schatz eingezogen bin, habe ich das Wasser für meinen Tee immer im Topf zum kochen gebracht. Ihr könnt es euch bestimmt denken – das hat eeewig gedauert. Jetzt koch mein Wasser innerhalb kürzester Zeit in meinem schicken Clas Ohlson Wasserkocher und man glaubt kaum, wie viel Zeit und Nerven das spart.
Außer Tee gehört für mich zu einem gelungene Frühstück frisches Brot. Doch das kann bekanntlich noch so frisch sein, am nächsten Tag wird es nicht mehr schön knusprig wie frisch aus dem Ofen sein. Deshalb esse ich es gerne getoastet und da kommt der neue Toaster wie gerufen.
Ihr könnt euch bestimmt vorstellen, welche Luftsprünge ich gemacht habe, als ich das Paket von Clas Ohslon feierlich ausgepackt habe. Übrigens trägt die Produktlinie aus welcher meine neuen schicken goldenen Küchenhelferlein stammen den schönen Namen COLINE und des passt doch bestens zum hübschen Design der Produkte, nicht wahr? Und nicht nur dekorativ und funktionell sind die Produkte – man kann sie sich dank der fairen Preis auch locker leisten.
Wenn ihr inzwischen neugierig auf die COLINE Produktreihe und das was Clas Ohlson noch zu bieten hat geworden seid, dann rate ich euch bis zum Ende dieses Blogposts zu scrollen, denn dort sind die Produkte direkt mit dem Shop verlinkt.
Viel Spaß beim Shoppen!
xx Feli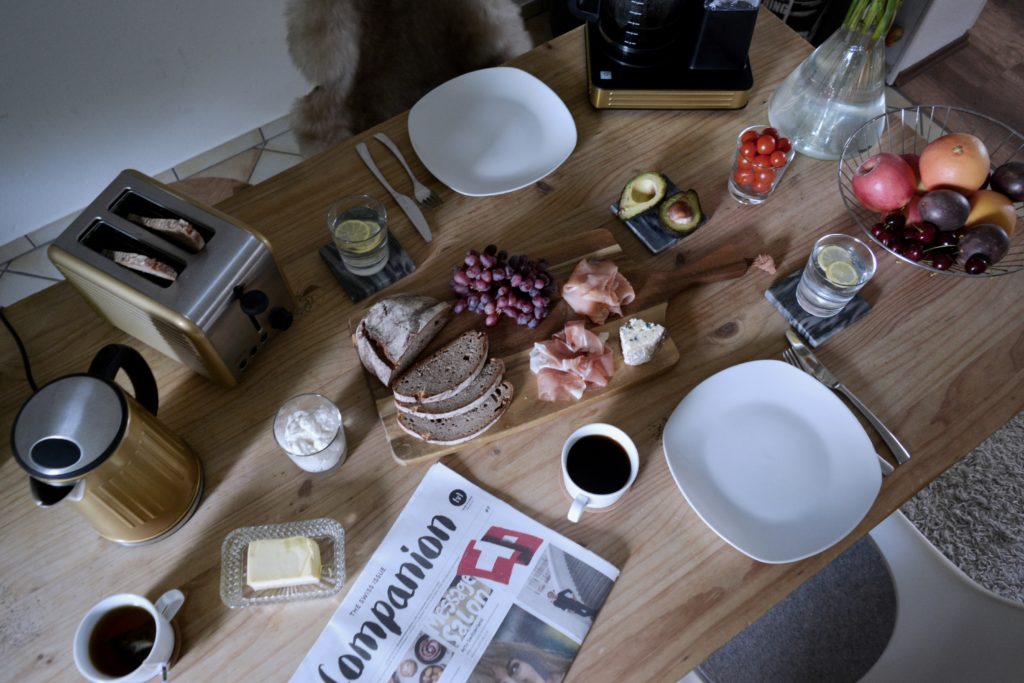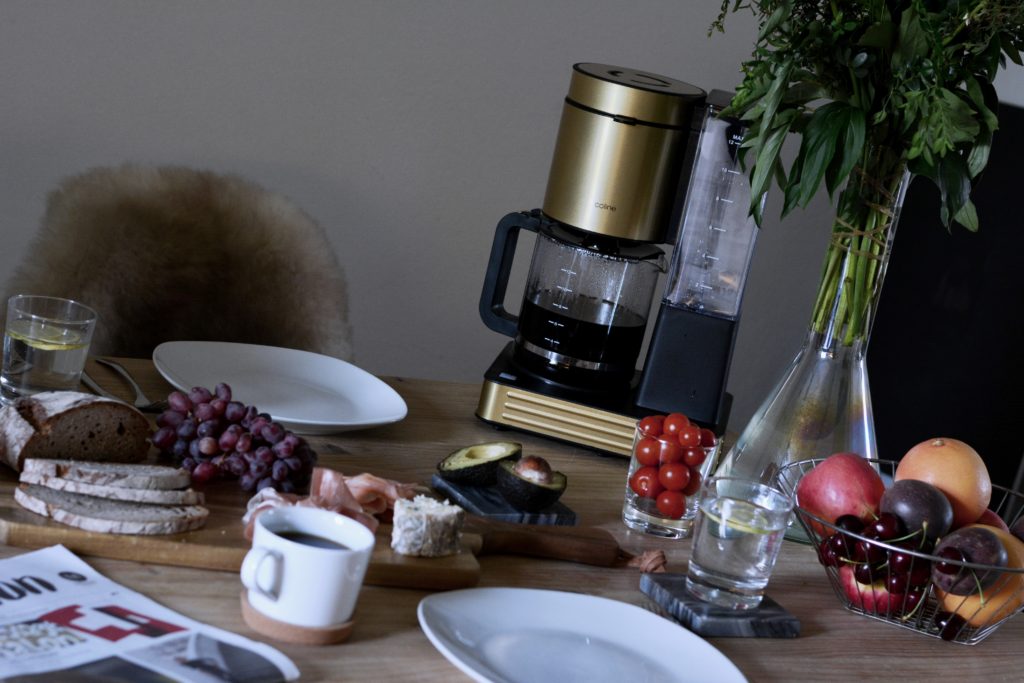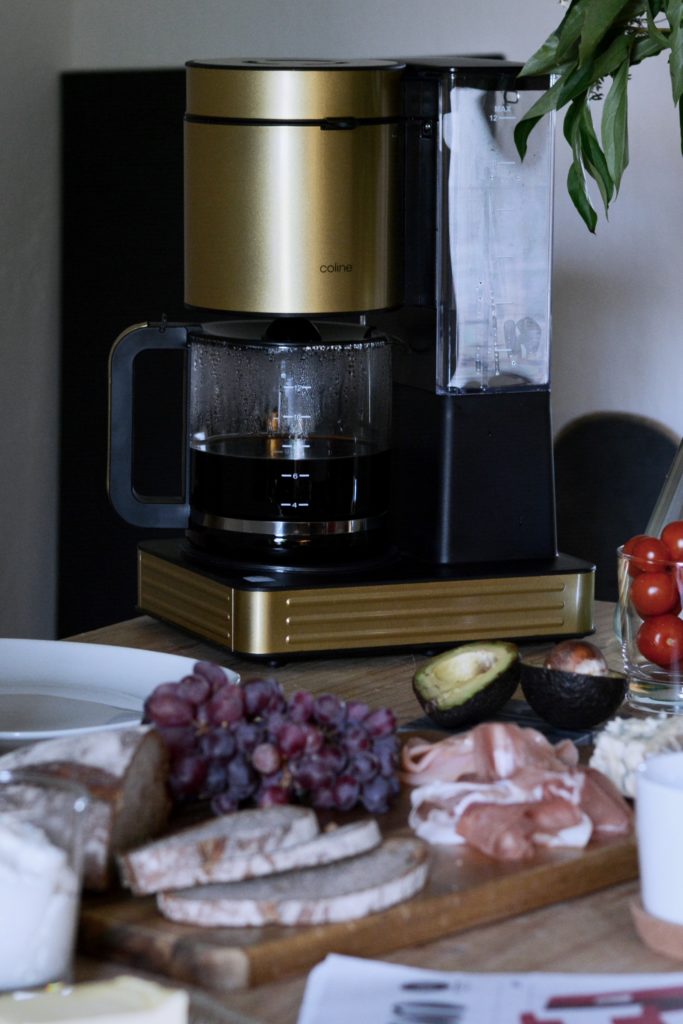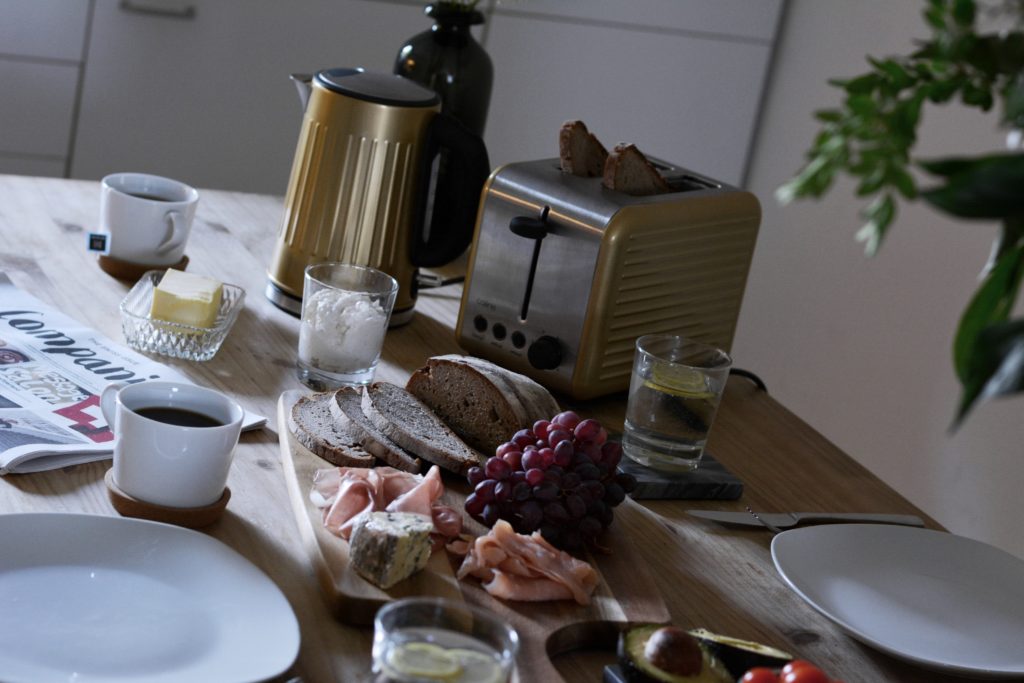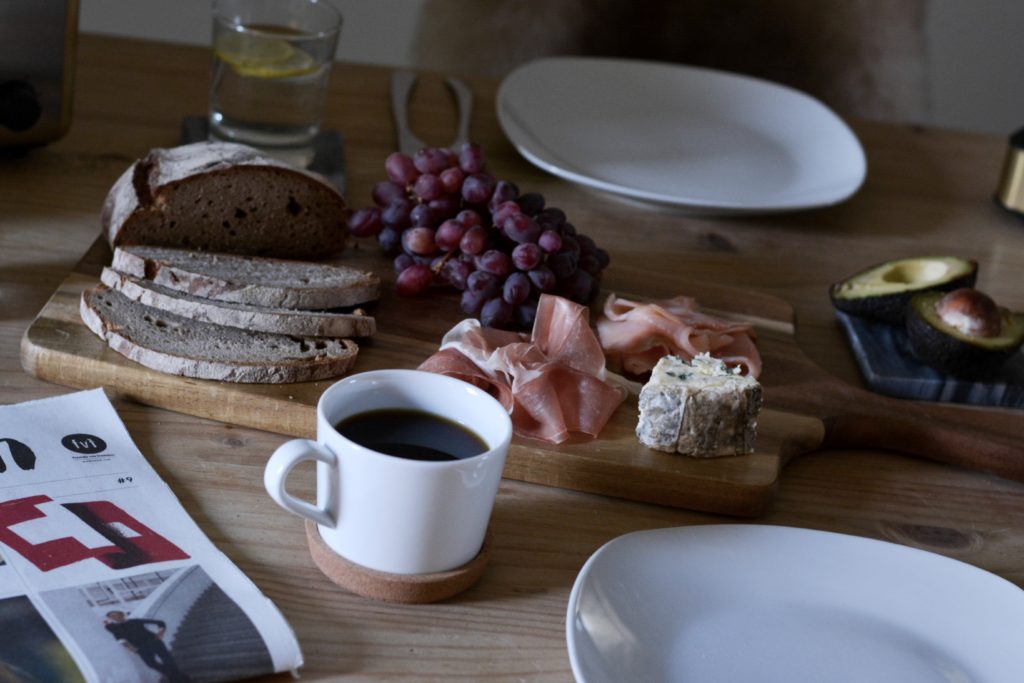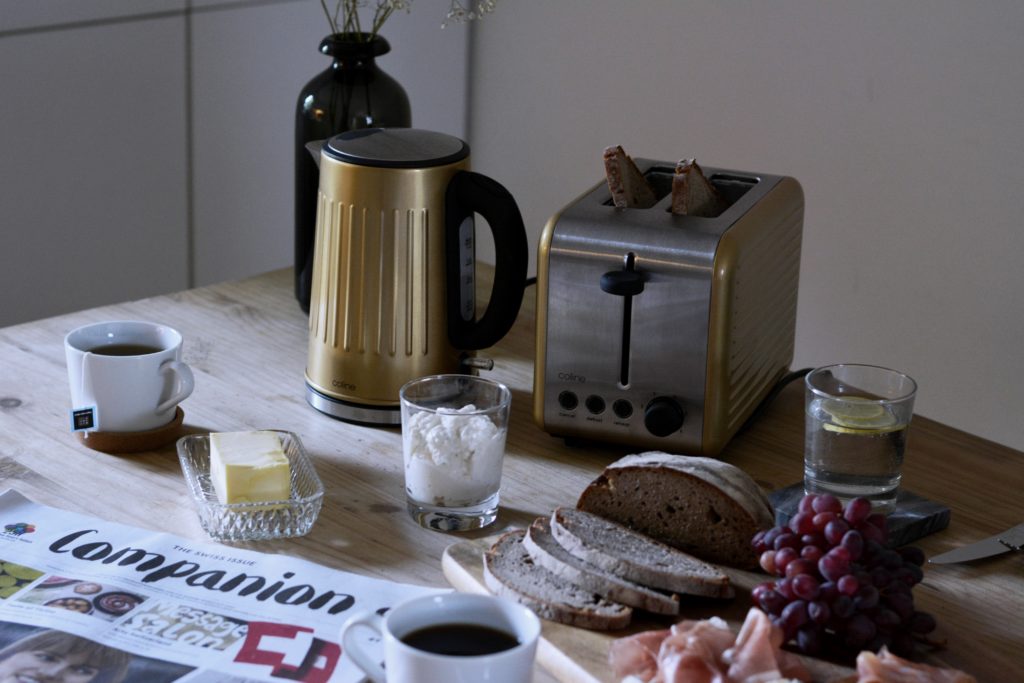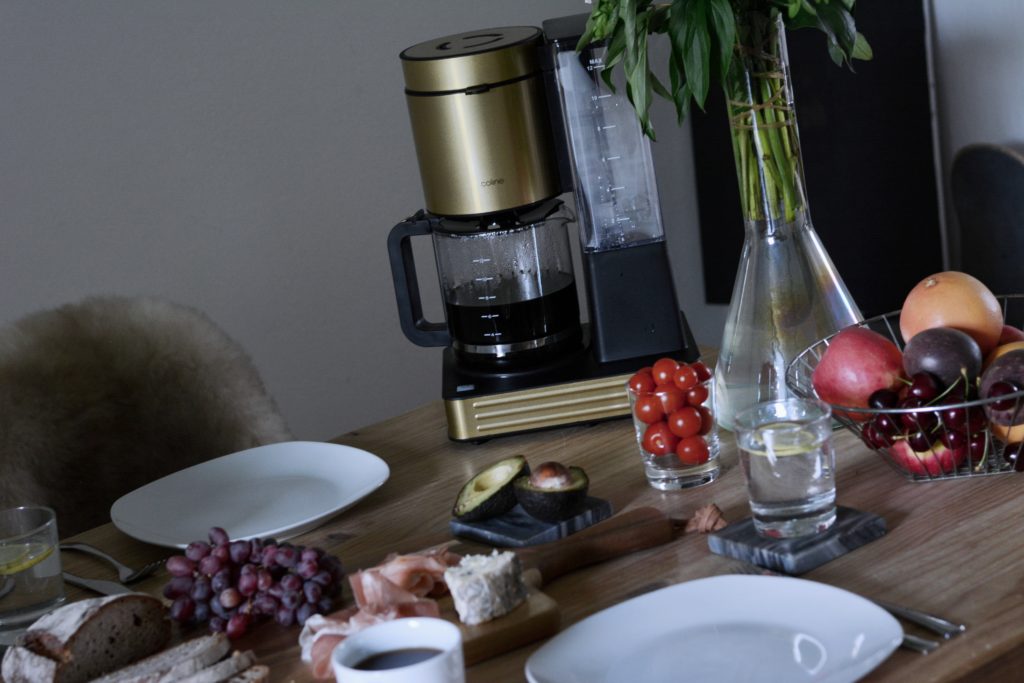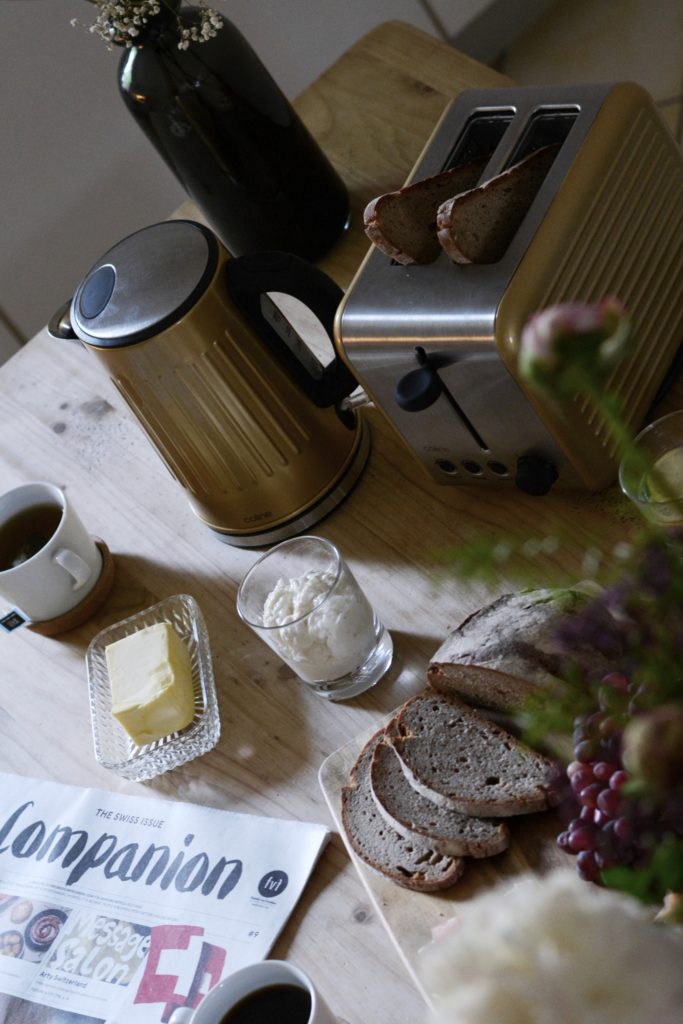 Toaster/Toaster: Clas Ohlson
Kettle/Wasserkocher: Clas Ohlson
Coffee machine/Kaffeemaschine: Clas Ohlson ON SALE!!
products shown were sponsored by Clas Ohlson