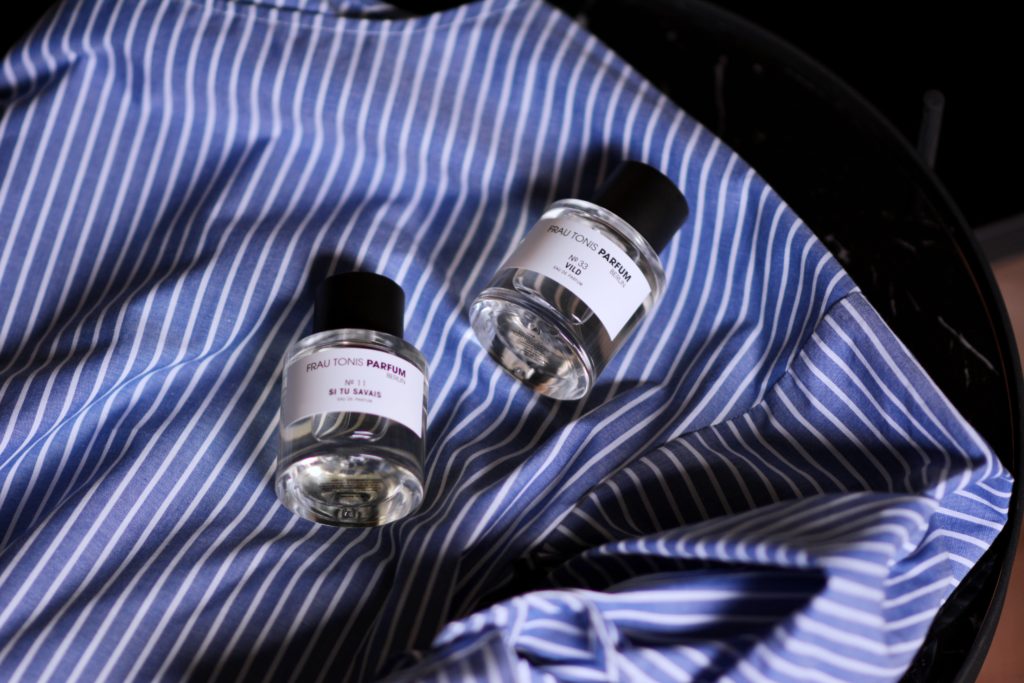 FRAU TONIS PARFUM BERLIN
ENG
Fragrances are something very personal. Everyone has his or her own taste, everybody percieves scents in another way and every perfume has a different scent on different skins. I knew I was very lucky to win a fragrance from Frau Tonis Parfum Berlin just before Xmas but back then I did not know how lucky I really was. That way I discovered a brand that otherwise I might have never gotten to know.
Frau Tonis is all about minimalism. 'Scent as inspiration' is their philosophy that is why they let their 36 artisanal perfumes take the spotlight. I totally share their opinion that luxury is not a matter of extravagance, but of taking the time to careful and loving selection no matter if it comes to scents or fashion or lifestyle.
Once having tried my first Frau Tonis perfume "Vild" I was obsessed with it and soon after that I was able to even try another perfume named "Si tu savais". Not only is the design of the flacon just how I like it – clean, simple but still not boring at all – also is it amazing how you can combined the different perfumes and discover new scents again and again.
In case you are in Berlin soon, you should check out their shop where you can even create your own customized scent. At the end of the fragrance workshop your new custom perfume is mixed, and we archive the recipe. That way you can order it again once it is empty. How cool it that?!
I am so very happy with my new perfumes that I am using them every day. They even became part of my morning routine already. Don't hesitate and check out the Frau Tonis Parfum Berlin website. You can even do a scent test there to find out which fragrances match your taste best.
Have fun, I am sure you'll love it!
xx Feli
DE
Düfte sind etwas ganz persönliches. Jeder hat diesbezüglich einen eigene Geschmack, jeder nimmt Düfte verschieden wahr und vor allem riecht jedes Parfüm an verschiedenen Personen unterschiedlich. Ich wusste zwar, was für ein Glück ich hatte, kurz vor Weihnachten ein Parfüm des Berliner Labels Frau Tonis Parfum Berlin zu gewinnen, wie sehr habe ich allerdings in dem Moment nicht gleich begriffen. Ich habe eine Marke kennen lernen dürfen, auf die ich sonst vielleicht nicht aufmerksam geworden wäre.
Bei Frau Tonis ist alles eher dem Minimalismus gewidmet. "Duft als Inspiration" ist die Philosophie der Marke und so wird den 36 Düften selbst das Rampenlicht überlassen wird. Das Design der Flakons ist zurückhaltend, sodass der Duft selbst für sich wirken kann. Die Meinung von Frau Tonis Parfum Berlin, dass Luxus keine Frage der Extravaganz ist, sondern es auf eine bedachte und liebevolle Auswahl ankommt, teile ich nicht nur hinsichtlich Düften, sondern auch im Bezug auf Mode und Lifestyle. 
Kaum hatte ich also meinen ersten Duft von Frau Toni "Vild" ausprobiert, war ich mehr als überzeugt und schon bald hatte ich die Gelegenheit noch ein weiteres Parfüm namens "Si tu savais" zu testen. Es überzeugt aber nicht nur das cleane Design. Alle Düfte können wunderbar kombinieren und so hat man immer wieder ein neues Dufterlebnis.
Solltet ihr übrigens bald mal in Berlin sein, dann besucht doch direkt den Shop von Frau Toonis, denn dort könnt ihr sogar euren ganz eigenen Duft kreieren. Am Ende des Duft-Workshops wird sogar das entstandene Rezept archiviert, sodass ihr den Duft auch nachbestellen könnt. Wie cool, oder?!
Ich jedenfalls bin unglaublich happy mit meinen neuen Parfüms und benutze sie fast täglich, sodass sie schon jetzt ein fester Bestandteil meiner Morgenroutine sind. Seid ihr neugierig geworden? Dann besucht doch direkt mal die Website von Frau Tonis Parfum Berlin. Dort könnt ihr sogar einen Dufttest machen und so herausfinden, welche der Parfüms euren Geschmack am besten treffen,
Viel Spaß dabei, ich bin sicher, ihr werdet euren neuen Duft lieben!
xx Feli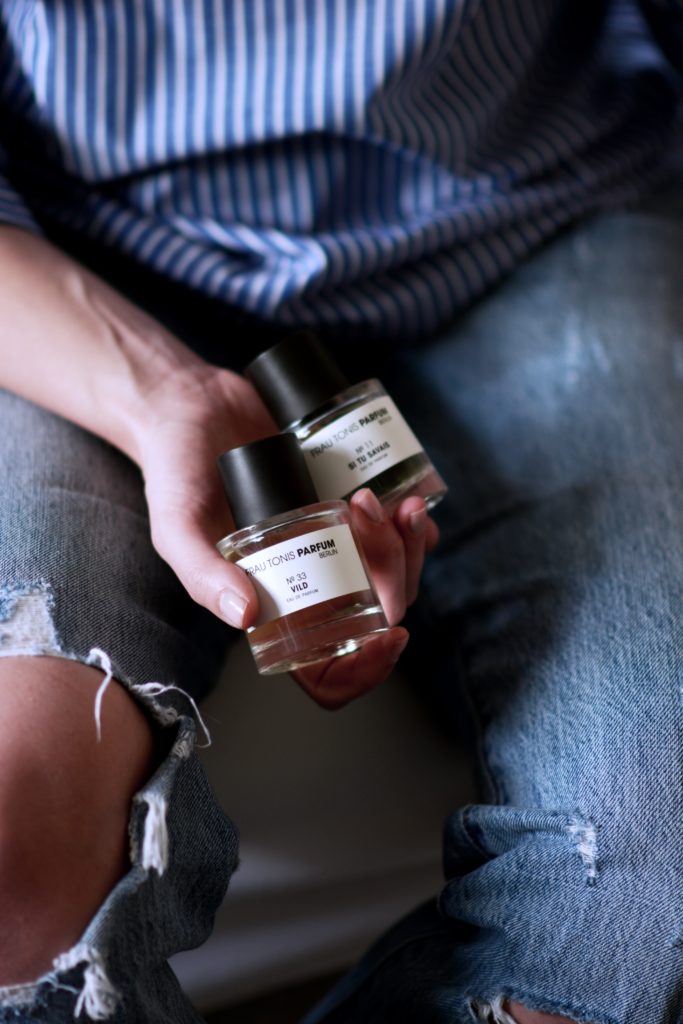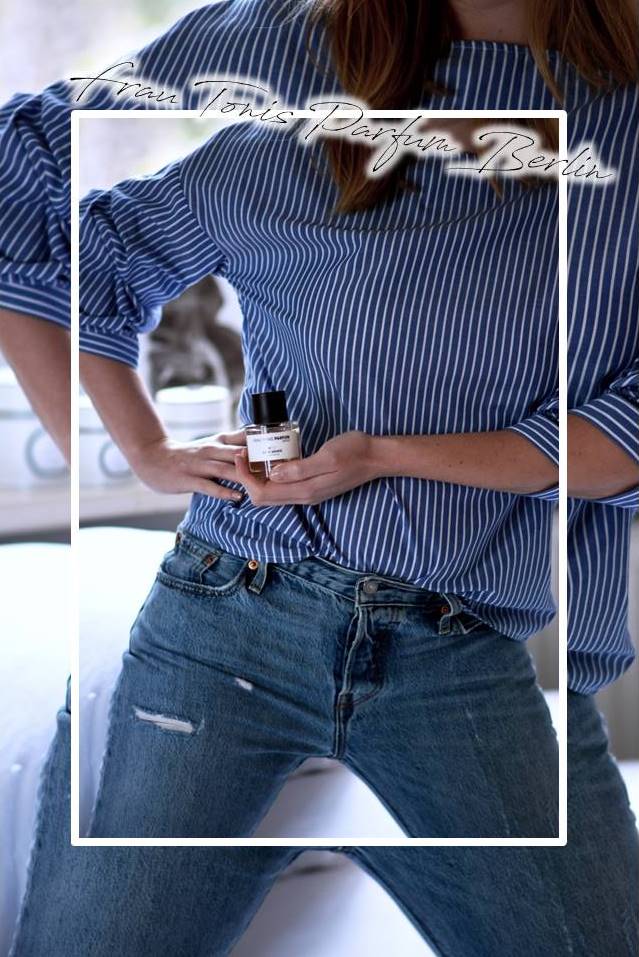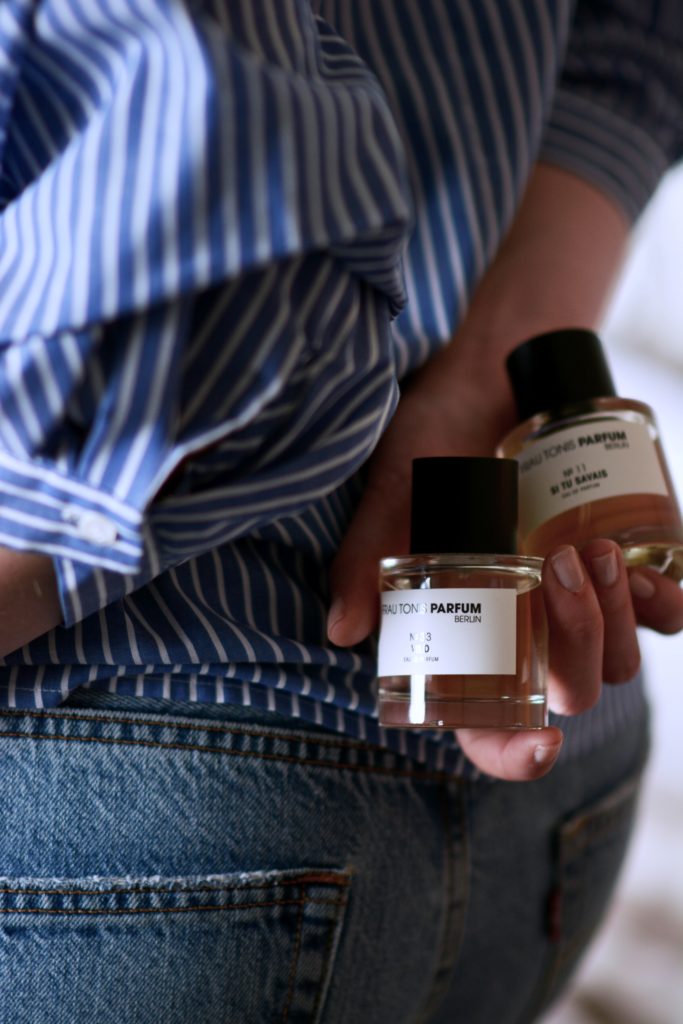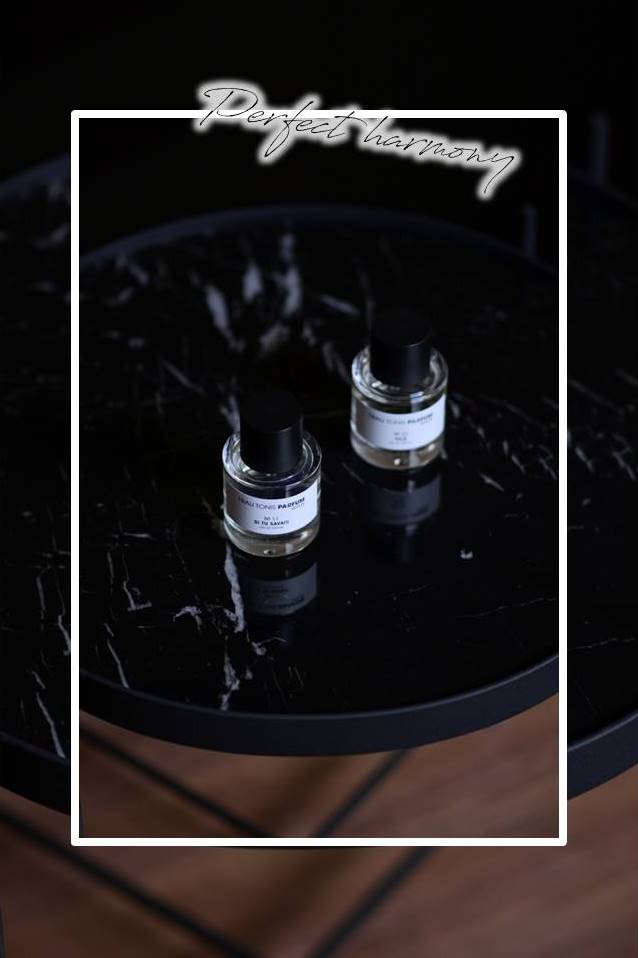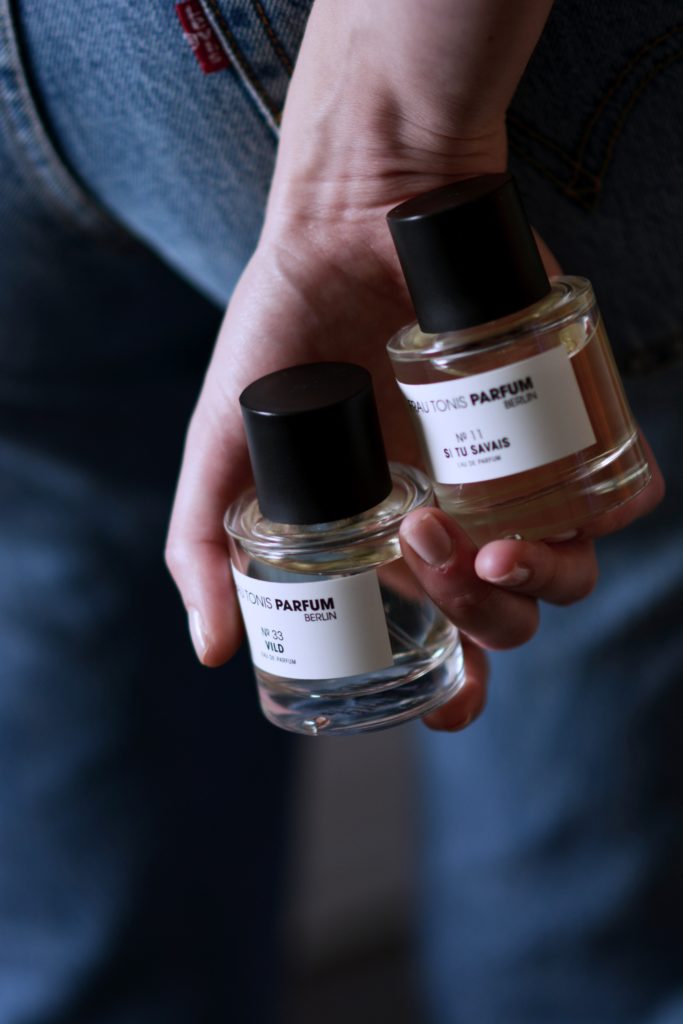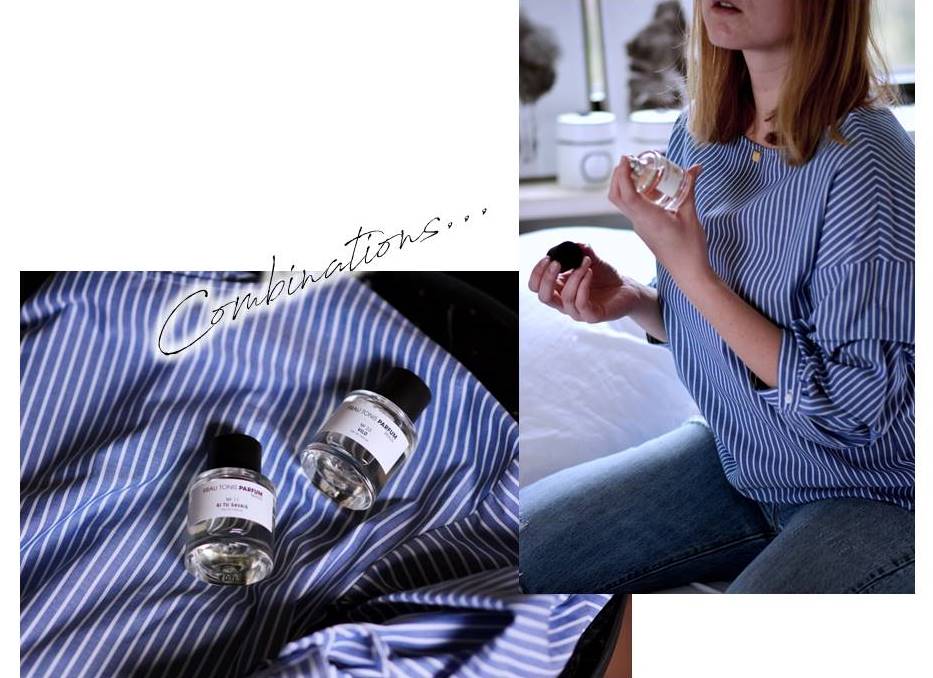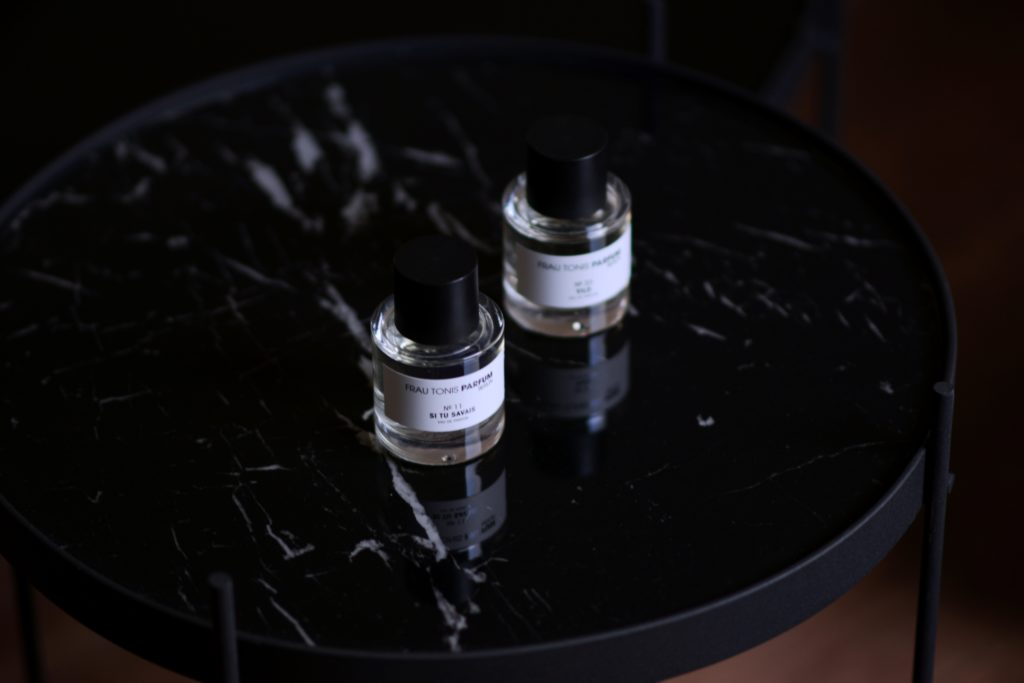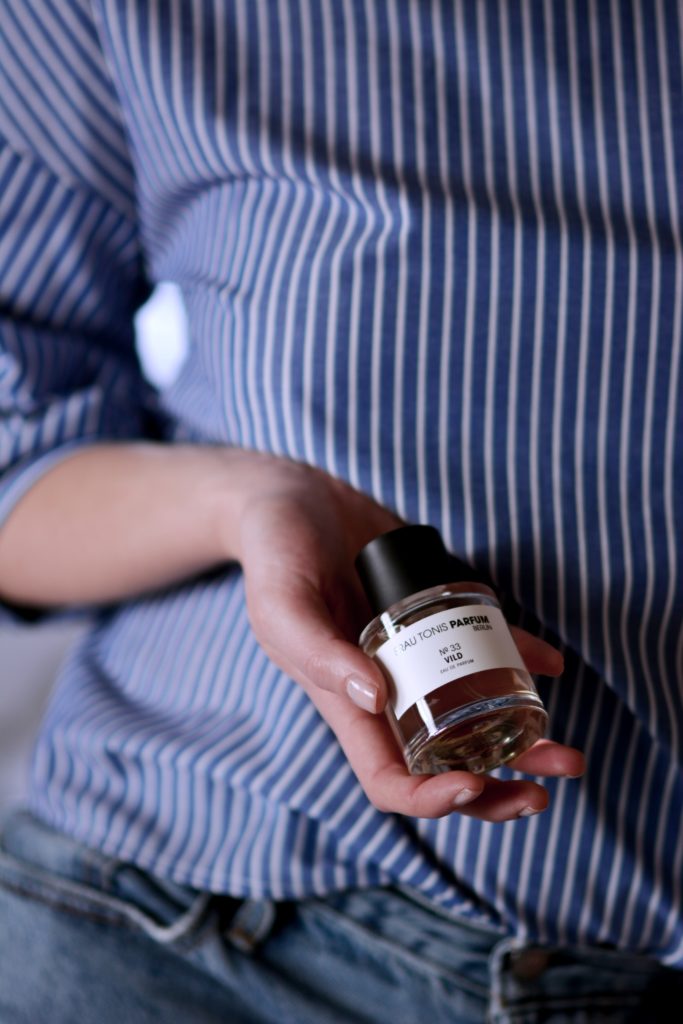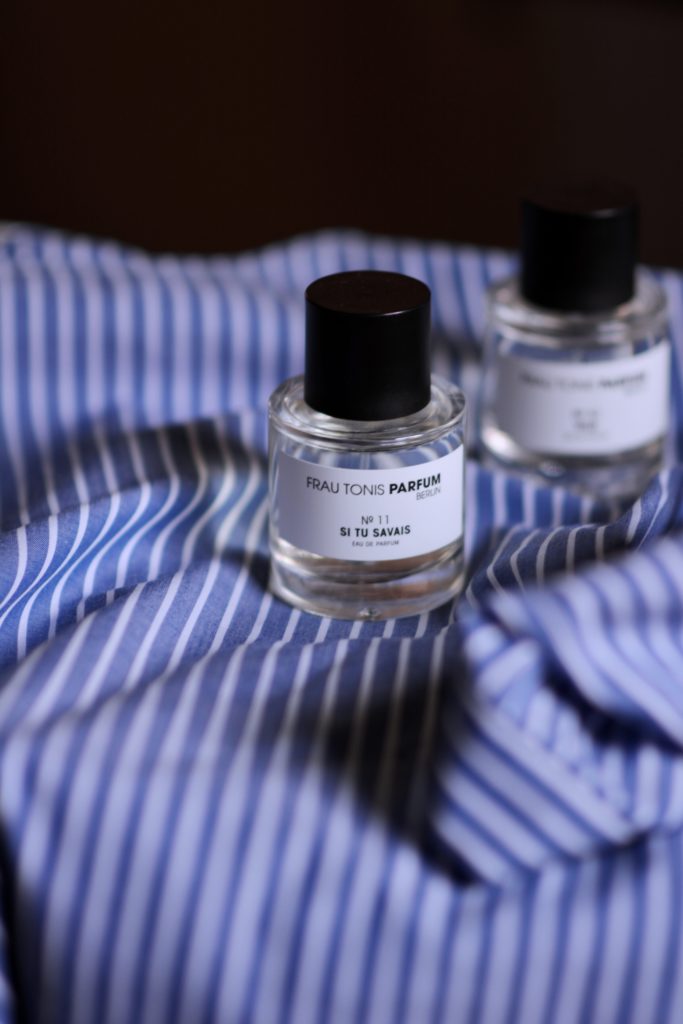 In collabortion with Frau Tonis Parfum Berlin./In Zusammenarbeit mit Frau Tonis Parfum Berlin.