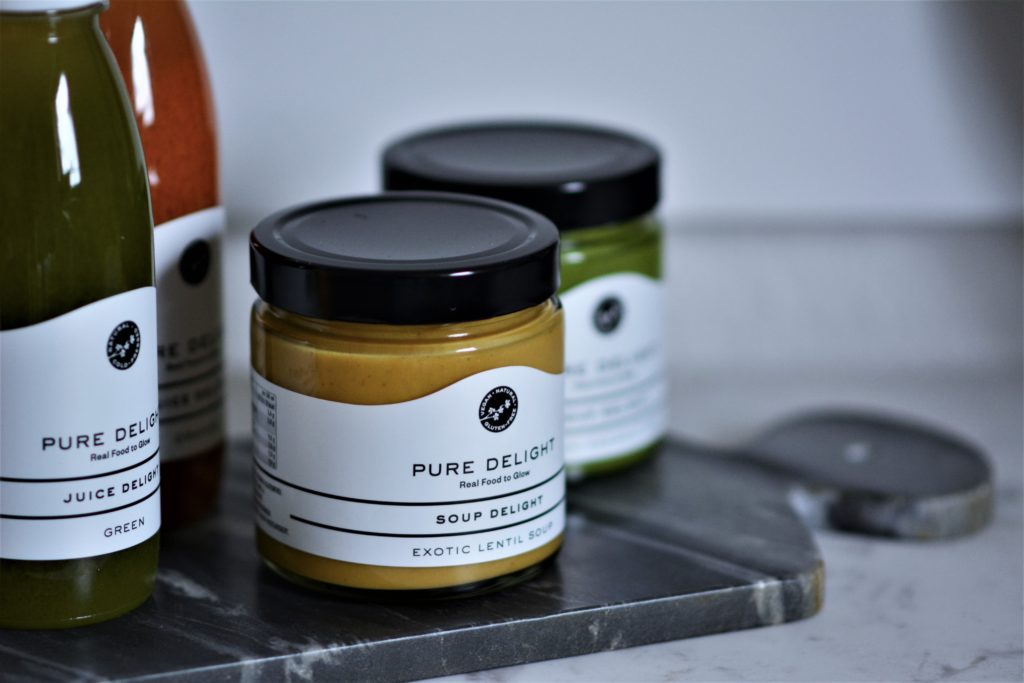 ENG
My Juice & Soup Cleanse w/ Pure Delight
Happy Monday morning, folks. Today I would like to share my experiences with the Pure Delight Juice & Soup Cleanse I did severval days ago with you. I was keen to try a cleanse for quite a while and then was very lucky to do it with the absolute original – Pure Delight. 9 years of experience make them the professionals they are today. Meanwhile they even added clean-eating programmes and products to their range.
Today I will tell you more about the Juice & Soup Cleanse that I did for 5 days. The couple of days before I started I did an alkaline diet. This might sound difficult but thank to the world wide web I found loads of alkaline dishes and it was fun trying out new things in the kitchen.
The production
The very special thing about the Pure Delight soups and juices is that they are being produced upon order. Pure delight completely avoids conservation measures. Their competitors however do use them. For example the HPP method retains the vitamins but after using this method the juices are stored for days or even weeks at the expense of the precious ingredients. The just in time production of Pure Delight assures that the juices will not only taste great but also provide the valuable vitamins.
5 days Pure Delight Juice & Soup Cleanse
My 5 days Pure Delight Juice & Soup Cleanse started on a Wednesday. I picked up my menus for the first two days at the Pure Delight office here in Munich. The packages for Friday, Saturday and Sunday were delivered by a courier. Each menu consisted of three juices and two soups. The days began with a juice in the morning and another one inbetween morning and lunch time. For lunch time I had the first soup, followed by the third juice in the afternoon and another soup in the evening. When warming up the soups you should avoid to boil them as this would destroy the great ingredients. In case of ravenous appetite some snacks were allowed such as nuts, apples, avocados or the Pure Delight snacks. This was very helpful as sometimes I just needed something I could chew. And don't forget to drink a lot of water.
Test Pure Delight yourself
In case you are curious now you should definitely try Pure Delight youself and I can absolutely recommend the Juice & Soup Cleanse. The warm soups made me hardly miss reald food and I felt amazingly fresh and recovered after the cleanse. If you are not sure, yet, if a cleanse is the right thing for you, try the Pure Delight test package. I am convinced you will love it and soon start a cleanse yourself. And by using the code "FELI" at the checkout you will receive an additional surprise with your order.
And don't forget to let me know how you have fared with Pure Delight. I am curious!
See you soon back here and happy healthy life!
xx Feli
DE
Meine Juice & Soup Cleanse mit Pure Delight
Einen schönen Montagmorgen, ihr Lieben. Heute möchte ich gerne endlich meine Erfahrungen, die ich mit der Pure Delight Juice & Soup Cleanse gemacht habe, mit euch teilen. Schon lange hat es mich gereizt, eine solche Kur auszuprobieren und schließlich habe ich sogar das Glück gehabt, sie mit dem absoluten Original zu machen – nämlich mit Pure Delight. 9 Jahre Erfahrung machen Pure Delight zu dem, was es heute ist. Neben Saft Kuren gibt es inzwischen auch noch Clean-Eating-Programme und -Produkte. 
Heute möchte ich aber besonders auf die Juice & Soup Cleanse eingehen, die ich fünf Tage lang gemacht habe. Bevor es wirklich losgehen kann, ist es empfehlenswert schon einige Tage im Voraus auf die Ernährung zu achten und sich möglichst basisch zu ernähren. Das ist gar nicht so kompliziert, wie es sich vielleicht zunächst anhören mag. Man findet online etliche tolle Gerichte und es macht schließlich immer Spaß, in der Küche einmal was Neues auszuprobieren. 
Die Herstellung
Das besondere an Pure Delight ist, dass die Säfte erst auf Bestellung produziert werden und das sogar hier in München. Auf jegliche Konservierungsmaßnahmen wird bewusst verzichtet. Es werben viele Anbieter von Cleanse-Programmen damit, dass ihre Säfte kaltgepresst und per HPP-Verfahren schonend haltbar gemacht werden. Der schein trügt aber, denn das HPP-Verfahren mag die wertvollen Vitamine vielleicht für ein paar Stunden konservieren, die Säfte werden aber im Anschluss meist tage- oder gar wochenlang gelagert und dann ist außer dem guten Geschmack nicht mehr viel an wertvollem Inhalt übrig. Pure Delight produziert also just in time.
5 Tage Pure Delight Juice & Soup Cleanse
Ich habe meine 5-tägige Pure Delight Juice & Soup Cleanse an einem Mittwoch gestartet und mir die erste Fuhre, nämlich die Säfte und Suppen für Mittwoch und Donnerstag, am Morgen selbst abgeholt. Alternativ werden die Pakete aber per Kurier ausgeliefert. Freitag früh kamen dann die Portionen für Freitag, Samstag und Sonntag. In jedem Paket waren jeweils drei Säfte und zwei Suppen enthalten. Der Tag begann also mit einem Saft, vormittags folgte ein zweiter, mittags durfte ich die erste Suppe schlemmen, am nachmittag folgte nochmals ein Saft und abends wieder eine Suppe. Bei den Suppen ist es wichtig darauf zu achten, sie schonend zu erhitzen. Kräftiges Aufkochen zerstört die wertvollen Inhaltsstoffe. Für den Hunger zwischendrin oder im Falle von fiesen Heißhunger-Attacken ist es empfehlenswert euch bereits im Voraus mit ein paar Snacks einzudecken. Beispielsweise Nüsse, Äpfel, Avocados oder die Snacks von Pure Delight – mir hat das super geholfen, denn ich muss gestehen, so ganz ohne was zu beißen ist gar nicht so einfach. Viel Wasser trinken ist übrigens ebenfalls besonders empfehlenswert.
Pure Delight testen
Wenn auch ihr inzwischen neugierig geworden seid und ebenfalls gerne mal eines der Programme von Pure Delight ausprobieren möchtet, dann kann ich euch die Juice & Soup Cleanse sehr ans Herz legen. Dank der warmen Suppen ging mir das Essen kaum ab und ich habe mich nach der Kur unheimlich frisch und fit gefühlt. Wenn ihr noch etwas unsicher seid und gerne erst einmal hineinschnuppern möchtet, dann probiert doch das Pure Delight Test-Paket. Ich bin sicher, anschließend seid auch ihr überzeugt und legt schon bald mit der ersten Cleanse los. Wenn ihr beim Checkout den Code "FELI" einlöst, bekommt ihr zu eurer Bestellung noch eine Überraschung dazu. 
Lasst mich gerne wissen, wie es euch mit Pure Delight ergangen ist. Ich bin schrecklich neugierig!
Bis bald und happy healthy life!
xx Feli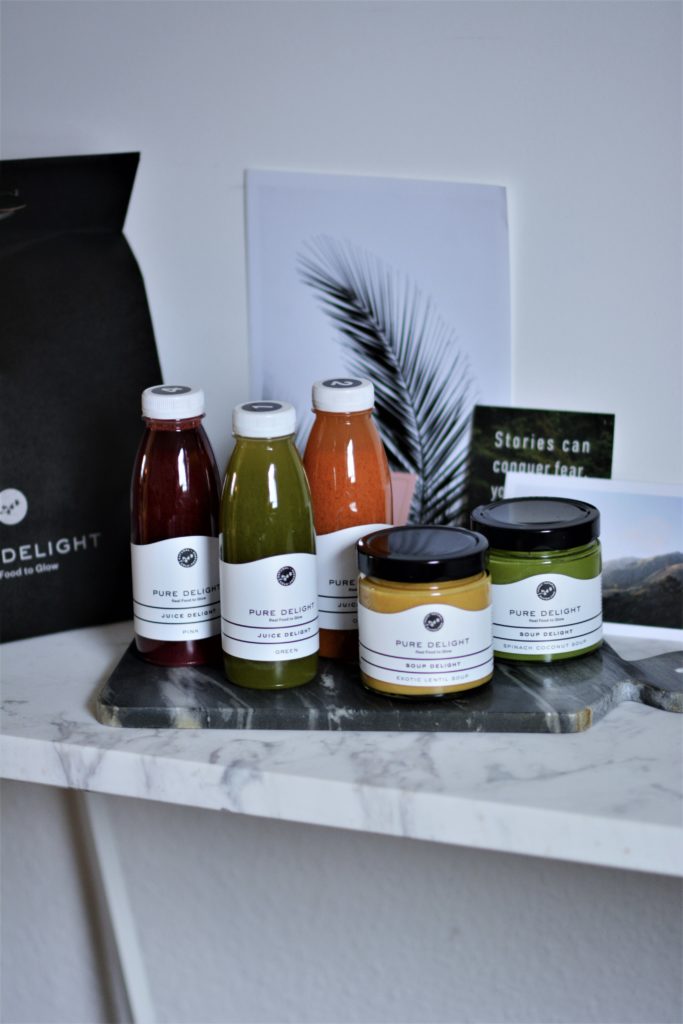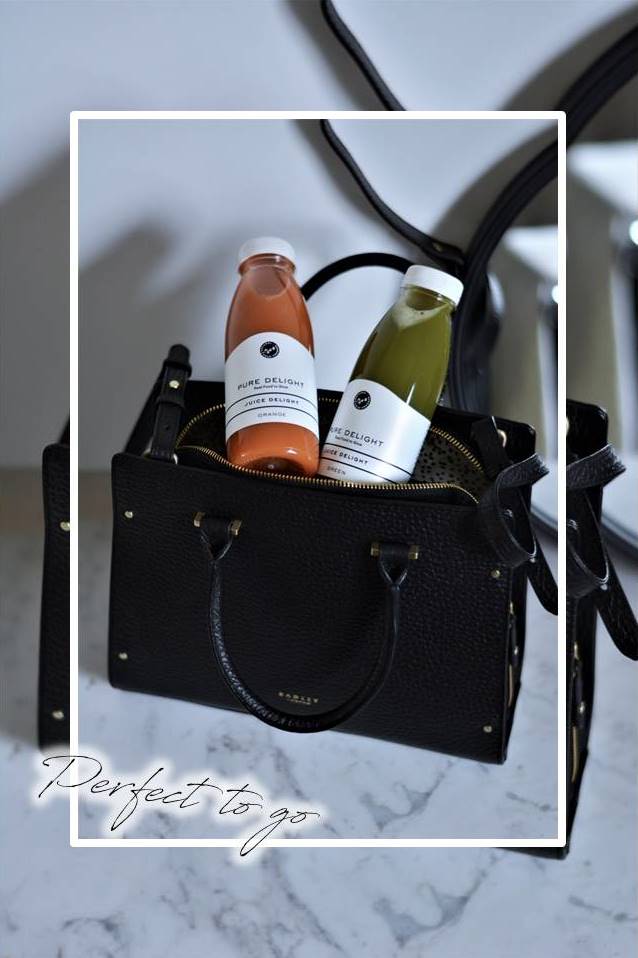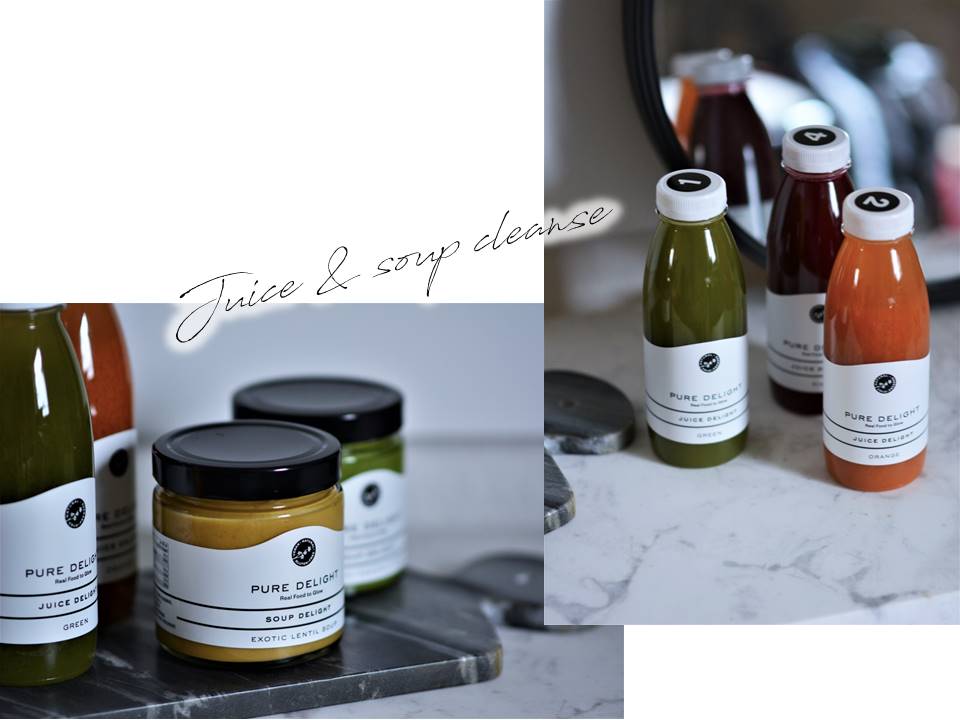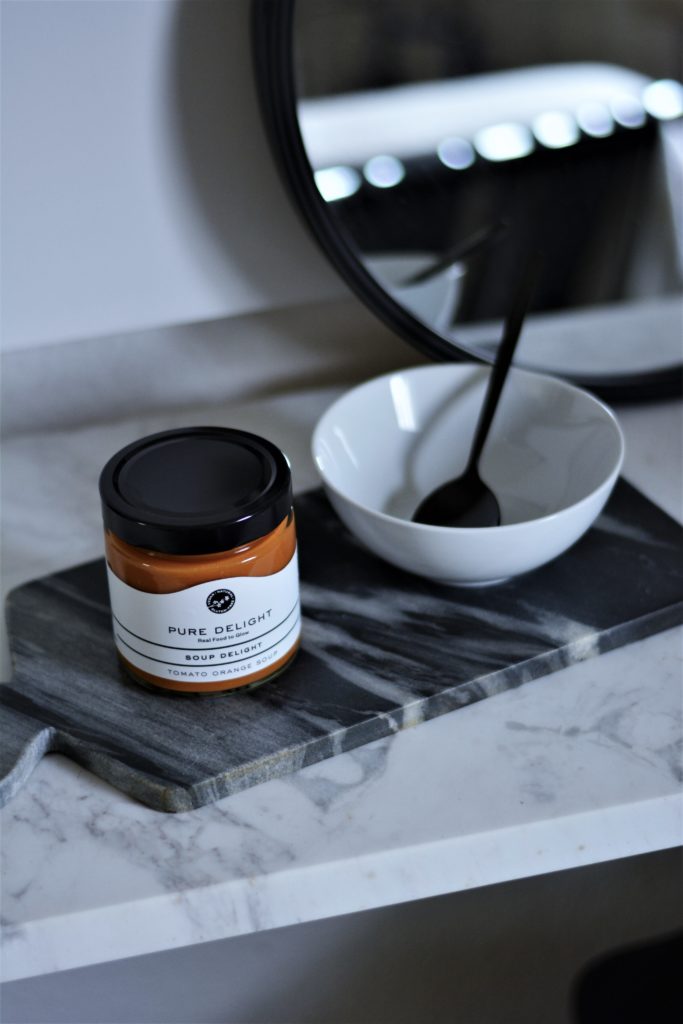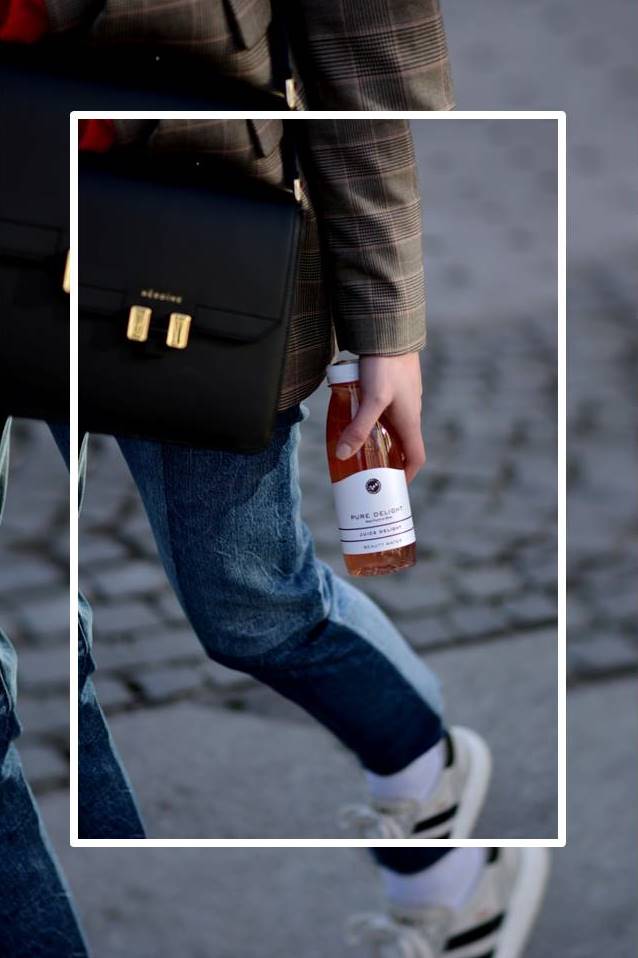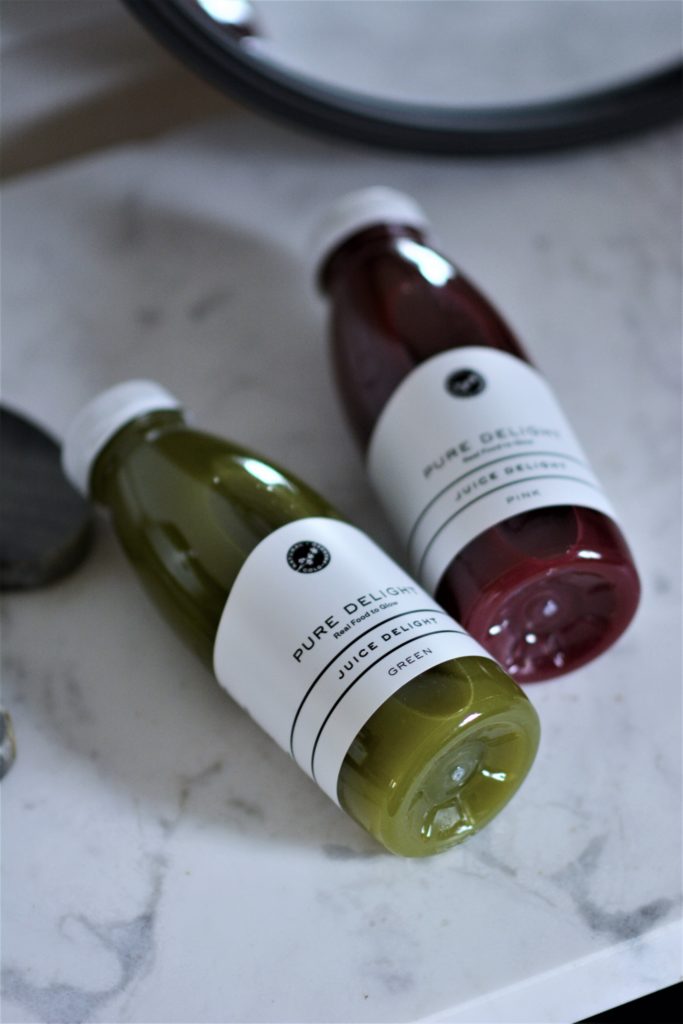 In collabortion with Pure Delight./In Zusammenarbeit mit Pure Delight.