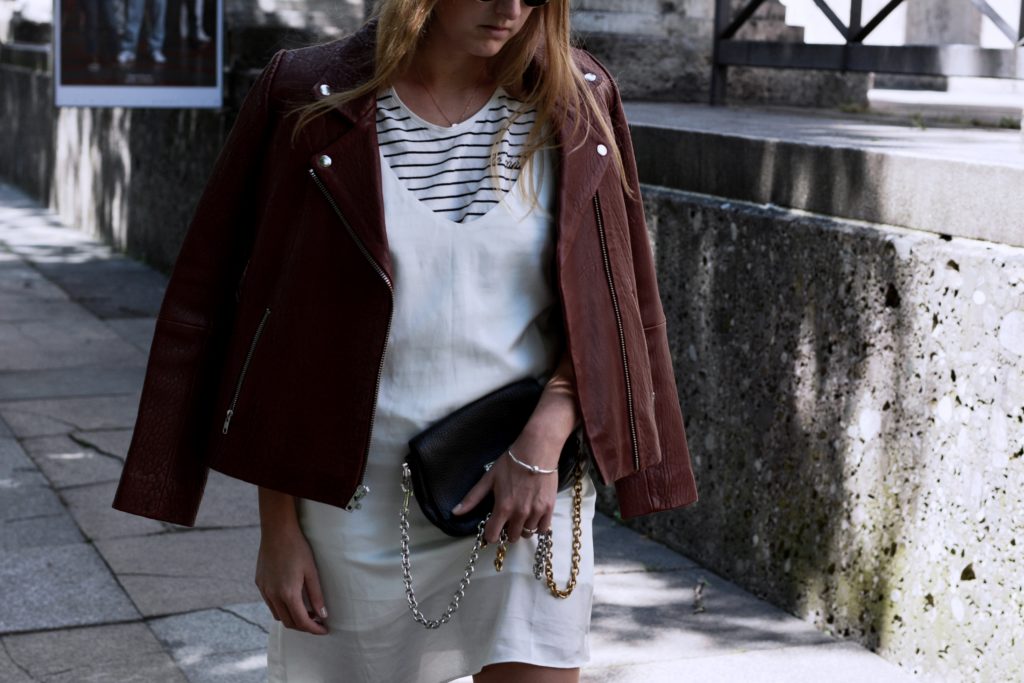 A red leather jacket is something that I had not expected to find in my closet if someone asked me a year ago. But when I have been to Ingolstadt Village outlet city and saw this beauty I just could not resist. Now this jacket found its place between all my black leather jackets and I have to say it even became one of my favorites. As I told you in one of the recent posts I love combining different materials in one outfit and this is what I did here again. Leather, silk and cotton go very well together as this outfits gives proof for. The cute shirt by the way if from About You and if you scroll down you find the almost similar one in the slide show below this post.
What do you think about wearing boots with a dress? I always love the contrast between the rough boots and the delicacy of my dress. I believe that these opposites are what makes a look special. Of course it is easy to wear the same material all over but to add that little exciting something don't be shy and dare to try combinations of materials and styles. It will be worth it!
With this little advice I say goodbye for now and wish you a very happy weekend!
See you soon!
xx Feli
Wenn mich jemand vor einem Jahr danach gefragt hätte, hätte ich wohl kaum gedacht, dass eine rote Lederjacke in meinem Kleiderschrank landet. Aber als ich diese hier im Ingolstadt Village entdeckt habe konnte ich einfach nicht ohne wieder nach Hause fahren. Inzwischen hat sie sich zwischen all meinen schwarzen Lederjacken behauptet und ist eine meiner Lieblingsjacken geworden. Wie ich schon in einem der letzten Post erklärt habe, liebe ich es Materialien in einem Outfit zu kombinieren und das habe ich hier wieder gemacht. Leder, Seide und Baumwolle passen prima zusammen, wie dieses Outfit zeigt. Das süße Shirt habe ich übrigens von About You und ich habe euch fast das gleiche unten in der Slideshow am Ende dieses Posts verlinkt.
Was haltet ihr übrigens davon Stiefel mit Kleidchen zu kombinieren? Ich mag das ja sehr, denn derbe Boots und ein zartes Kleidchen geben einfach einen tollen stilistischen Kontrast. Gegensätze ziehen sich ja bekanntlich an und deshalb kann ich nur empfehlen sich mal etwas zu trauen und Materialien und Stile zu mischen. Traut euch, das ist es wert!
Mit diesem kleinen Tipp verabschiede ich mich jetzt ins Wochenende und wünsche euch ein besonders schönes!
Bis bald!
xx Feli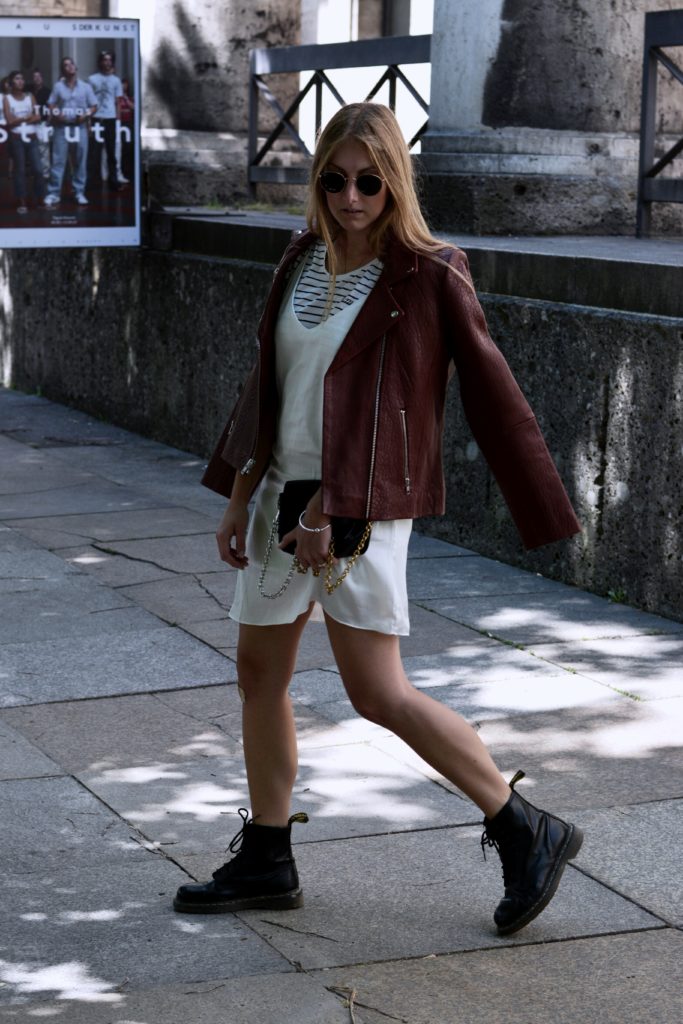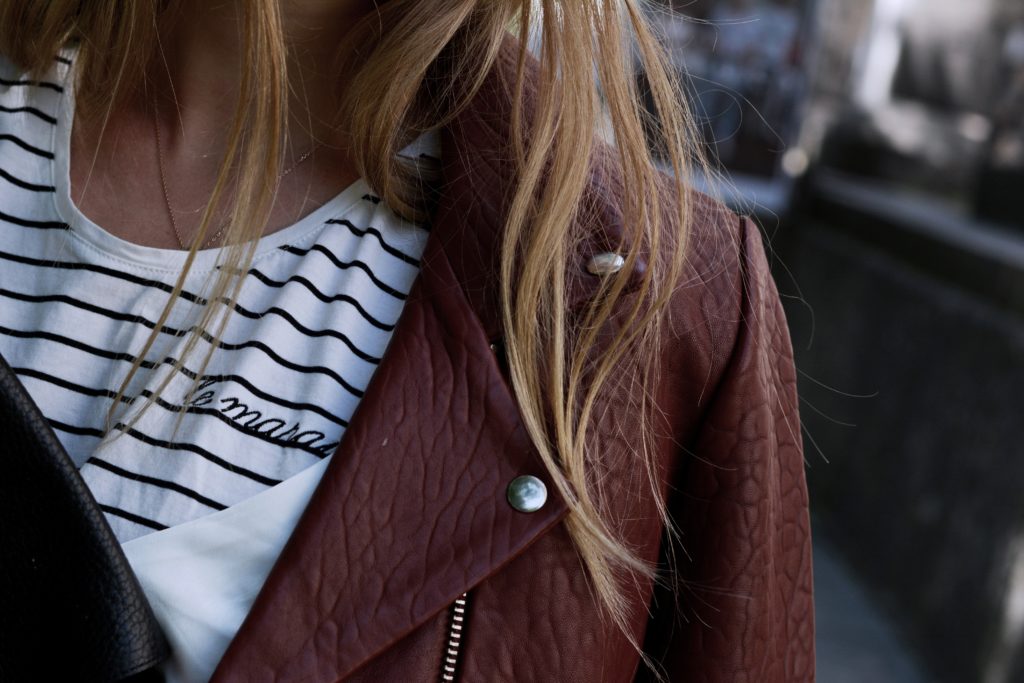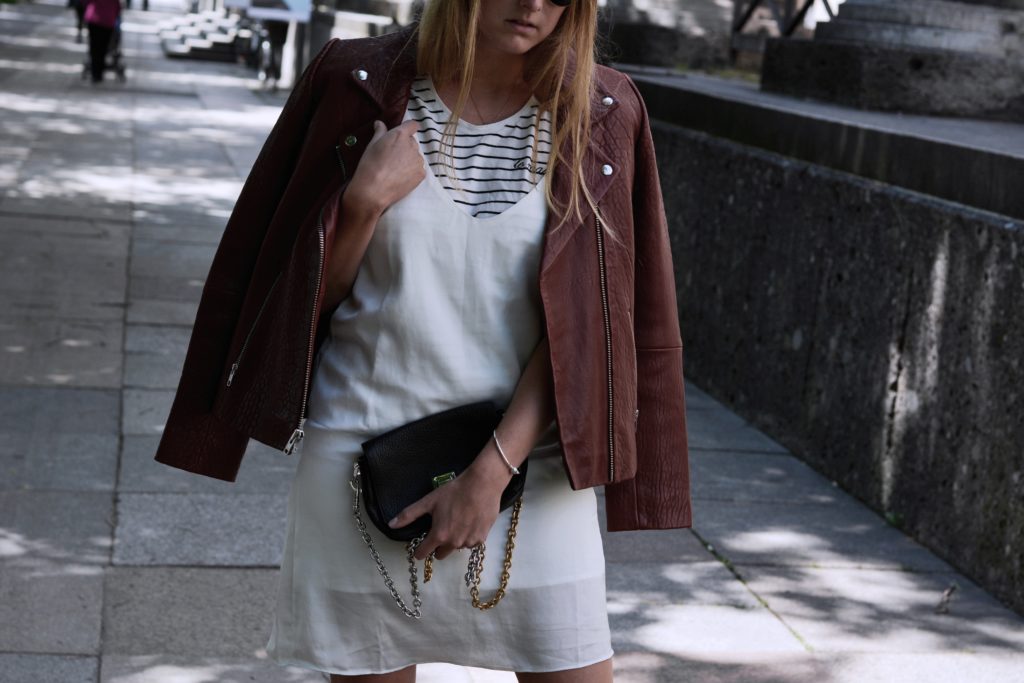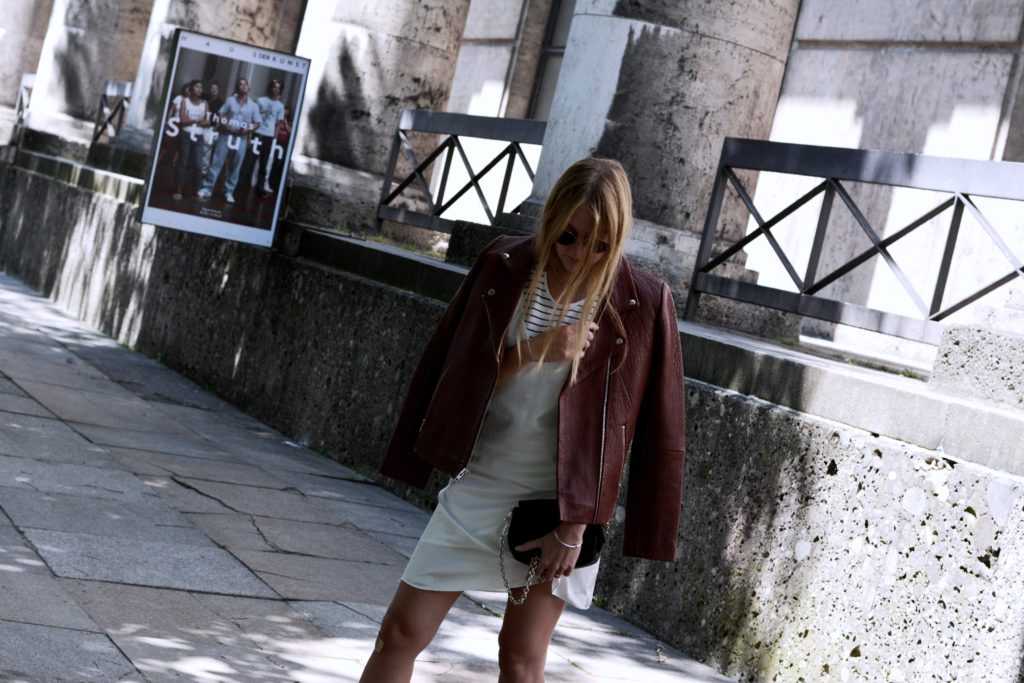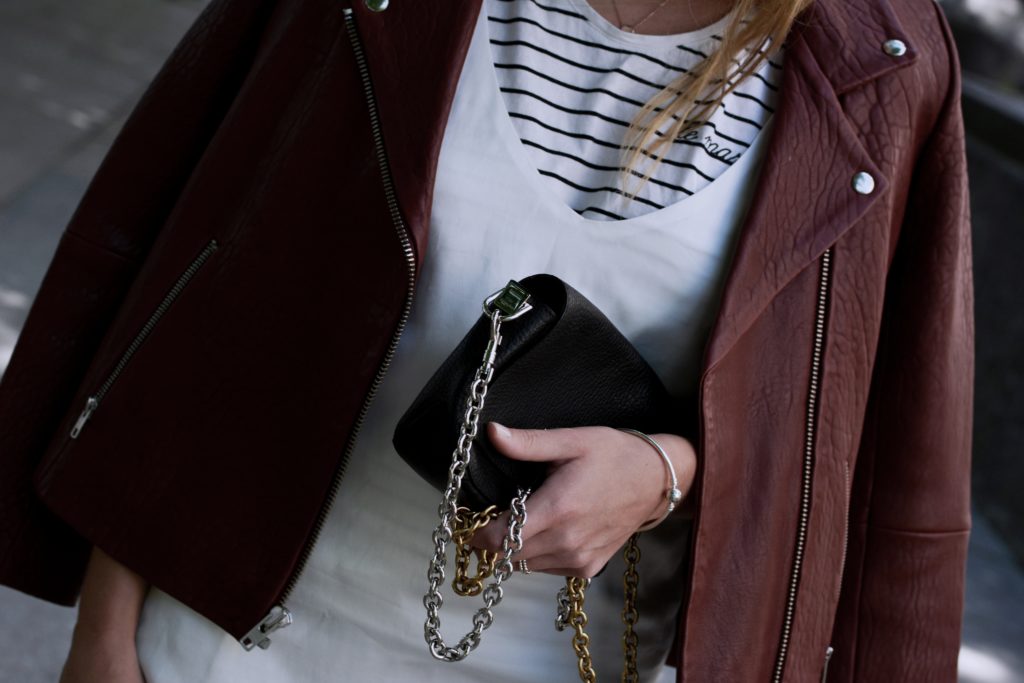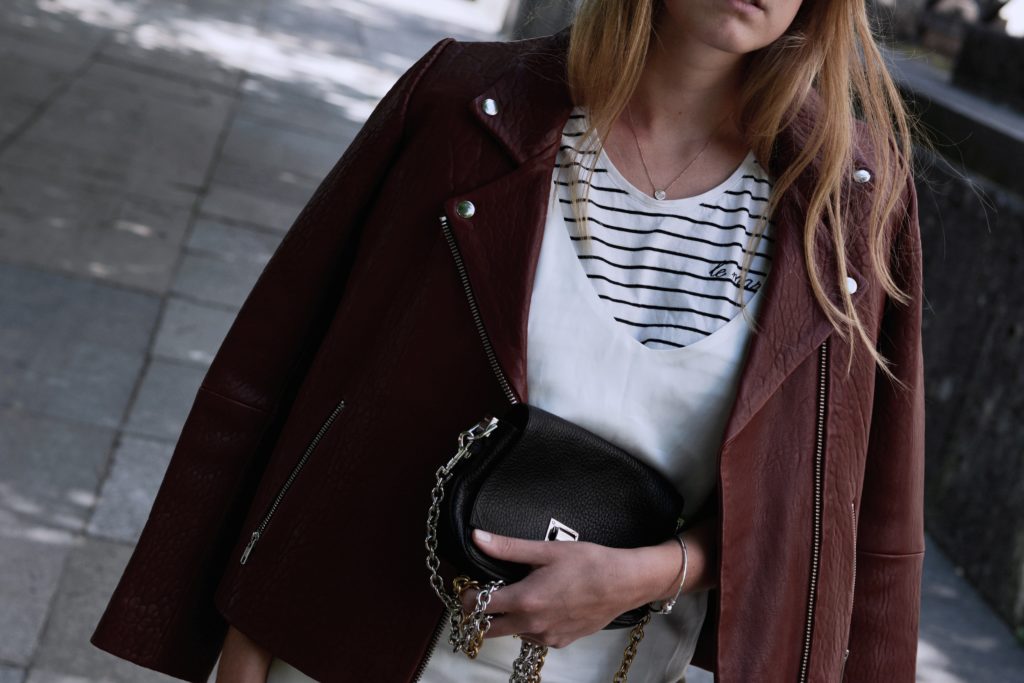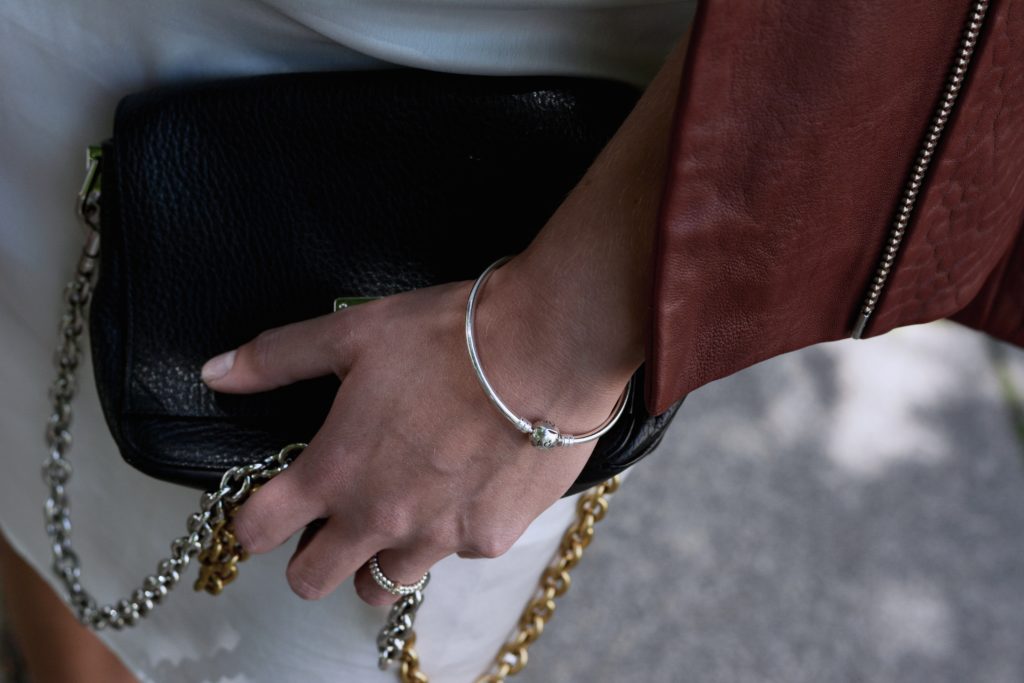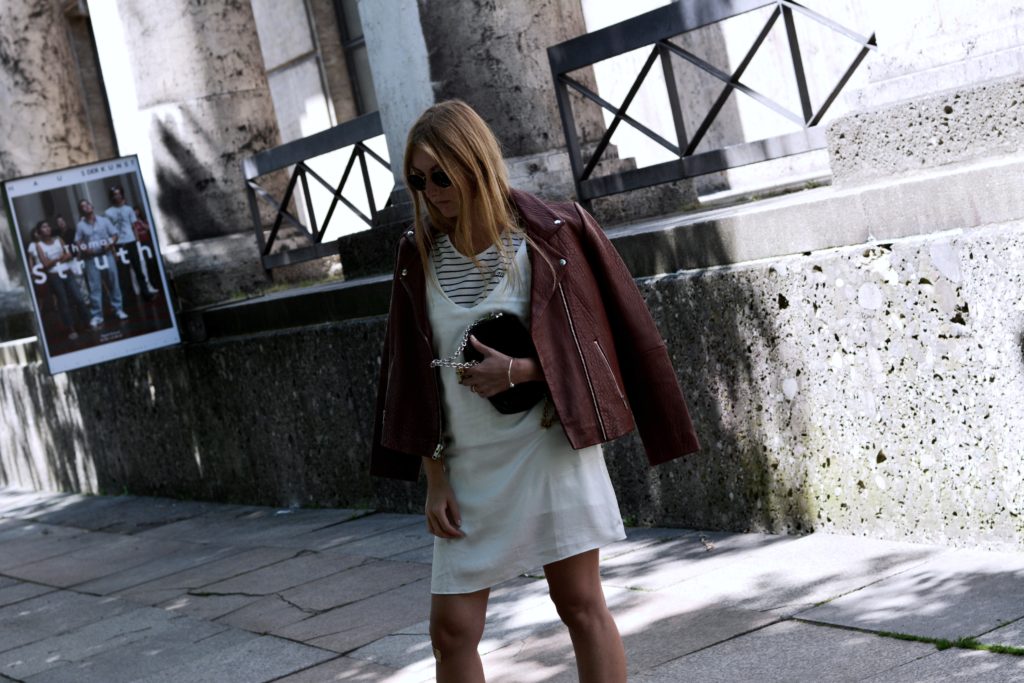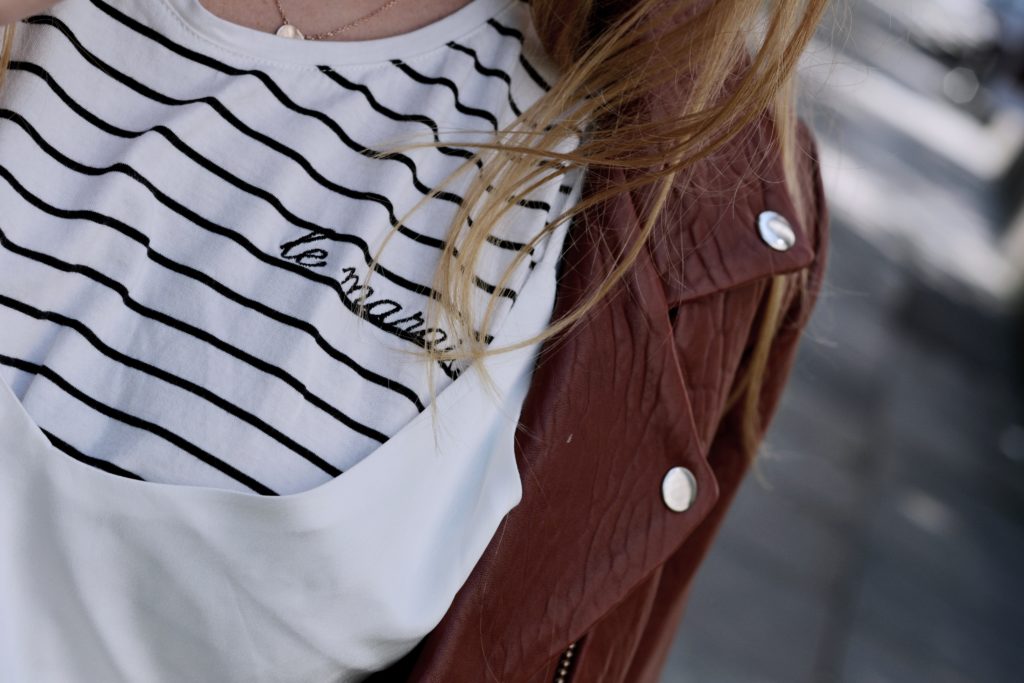 Jacket/Jacke: American Vintage (similar here)
Shirt/Shirt: SET
Dress/Kleid: six.crisp.days (similar here)
Bag/Tasche: Proenza Schouler (similar here)
Bangle/Armreif: Pandora
Rings/Ringe: Pandora
Boots/Stiefel: Dr. Martens
Shop my look: