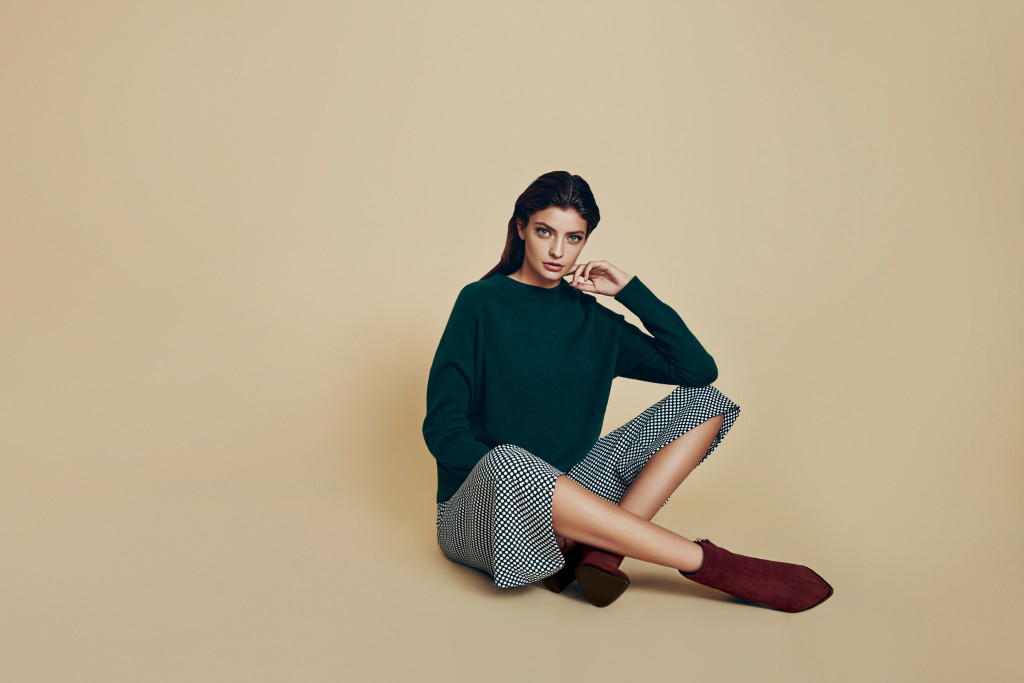 CLEAN, STREAMLINED, ELEGANT – THIS IS AEYDE.
Fashionable, high-quality shoes at a reasonable price do not exist? Wrong, ladies! aeyde – a German women's shoes label founded in 2015 – managed exactly this. The collection was designed in New York and all shoes are handmade in Italy. Therefore each of them is unique. Ankle booties, boots and overknees – aeyde offers shoes for any kind of woman. ayede avoids intermediate stages such as wholesalers and agents which raise prices. This means their shoes stay affordable – 225€ for ankle booties to 375€ for overknees. And this is also what I appreciate most about the collection besides the clean look and high quality.
If you are still looking for something you could spoil yourself with for christmas you should definately take a look at aeyde's onlineshop.
I am not sure if one of those pairs of shoes and if yes which style will be my New Year's Eve accompaniment but I will of course let you know as soon as I made my choice!
xx Feli
Modische, qualitativ hochwertige Schuhe zu fairen Preisen gibt's nicht? – Falsch, Mädels – sowas von falsch, wenn ihr mich fragt! aeyde, einem deutschen Frauenschuhlabel, das in 2015 gegründet wurde, gelang genau das. Die erste Kollektion des Labels wurde in New York entworfen und die Schuhe werden in Italien handgefertigt. Jeder Schuhe ist also ein Unikat und von Ankle Boots über Stiefel bis hin zu Overknees ist für jede modebewusste Frau das perfekte Modell dabei. Da fragt man sich doch, wie aeyde die fairen Preise – 225€ für Ankle Boots bis zu 375€ für Overknees – halten kann. Die Antwort ist, dass auf teure Zwischenschritte, wie Großhändler oder Agenten verzichtet wird und die Schuhe dadurch erschwinglich bleiben. Das ist es übrigens auch, was ich abgesehen vom cleanen Design und der hochwertigen Verarbeitung am meisten zu schätzen weiß.
Für den Fall, dass ihr euch also zu Weihnachten vielleicht noch ein wenig verwöhnen und selbst beschenken wollt, kann ich euch nur wärmstens empfehlen einen Blick in den Onlineshope von aeyde zu werfen!
Ich weiß noch nicht, welches Paar Schuhe und ob vielleicht sogar eines von aeyde mich an Sylvester zum Rutsch ins neue Jahr begleiten wird, werde euch aber natürlich, sobald die Entscheidung gefallen ist, sofort einweihen! Versprochen!
xx Feli