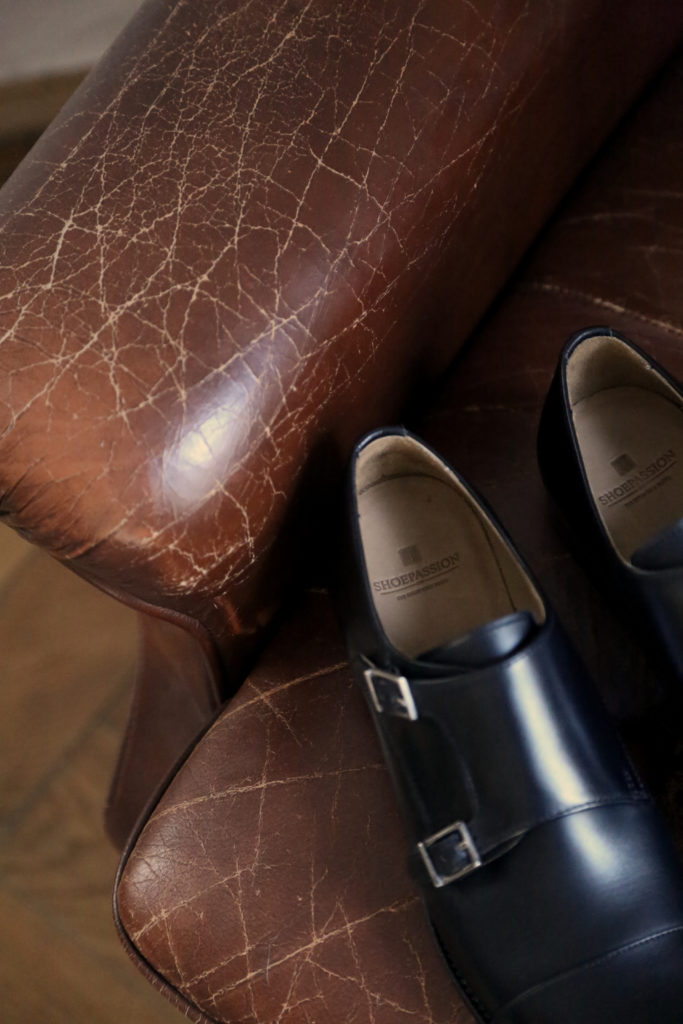 Werbung | Ad
ENG
Passion – a term describing someones fierce dedication for something and a term being part of this blogs name because this is where I share with you what I am passionate about. And there is also a brand from Berlin who chose passion as principle of their philosophy.
THIS IS… SHOEPASSION
SHOEPASSION offers high-quality, welted men's shoes, designed in Berlin and produced in the south of Spain à la "Made in EU".
Now you might be wondering why I write about SHOEPASSION on Passion Hearts. But as you can imagine not only men appreciated SHOEPASSION's unique shoes but also women can identify with the brand. Therefore SHOEPASSION decided to add some women's styles to their collection and here we go. I am happy to be able to add an article about SHOEPASSION to the THIS IS… series on Passion Hearts. 
DE
Passion – ein Begriff der die leidenschaftliche Hingabe zu etwas beschreibt und auch Teil des Titels meines Blogs ist. Denn hier schreibe ich über das, was mich bewegt und für was mein Herz schlägt. Und auch ein Berliner Unternehmen hat sich diesen Ausdruck als Grundsatz seiner Philosophie genommen.
THIS IS… SHOEPASSION!
SHOEPASSION hat es sich zur Aufgabe gemacht, hochqualitative rahmengenähte Herrenschuhe in unserer schönen deutschen Hauptstadt zu entwerfen und ganz nach dem Motto "Made in EU" im Süden von Spanien fertigen zu lassen. 
Jetzt fragt ihr euch vielleicht, was ein Label, das Herrenschuhe herstellt, hier auf meinem Blog zu suche hat. Was den Herren der Schöpfung Freude bereitet, das möchte SHOEPASSION auch den Damen nicht vorenthalten und hat daher auch einige ganz großartige Damenmodelle entworfen. So kommen auch wir Mädels auf unsere Kosten und ich kann euch heute in einem neuen THIS IS… das Unternehmen SHOEPASSION vorstellen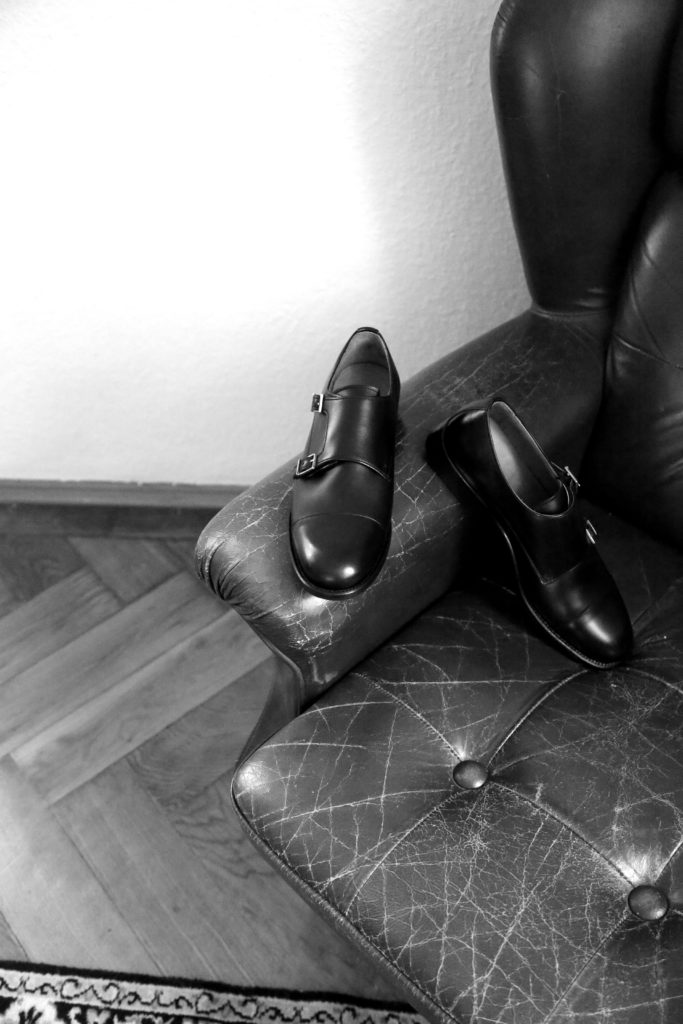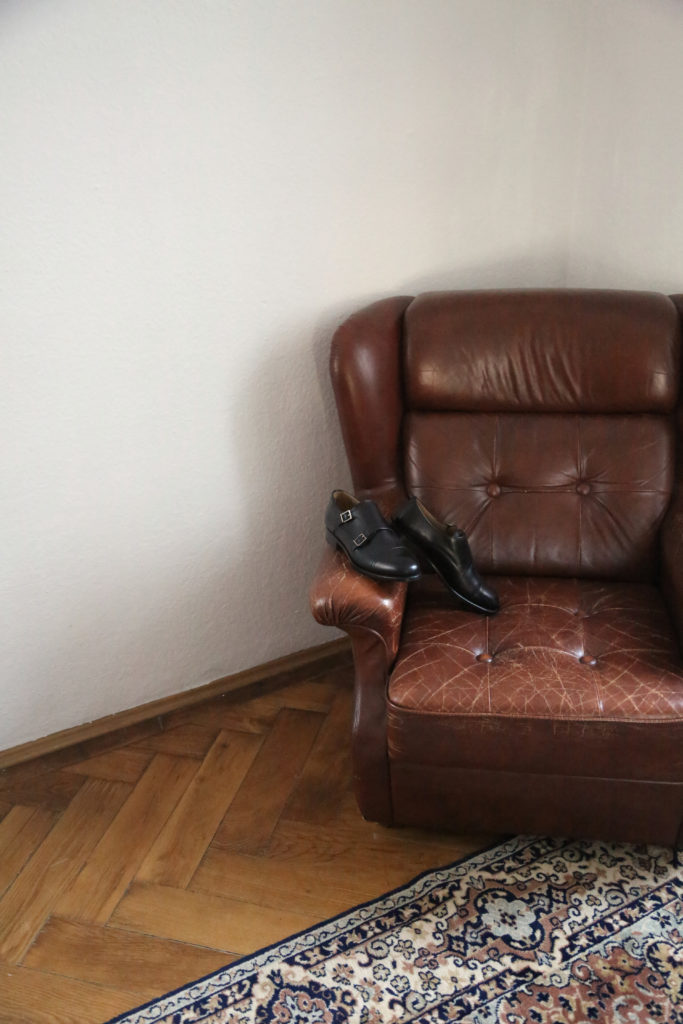 N° 195
SHOEPASSION's N° 195 is a ladies shoe inspired by a men's classic double-monk. I chose a clean black version made of smooth, slightly shiny leather and a leather sole. I especially love wearing this shoe with slim pants or jeans and an oversized sweater or blouse. I totally adore the leather flap. N° 195 is elegant with a little twinkle and therefore the perfect choice to complement your office outfit. Wearing these shoes always gives me additional confidence and a feeling of independence. 
N° 195
N° 195 von SHOEPASSION ist ein Damenschuh der vom Herren-Klassiker Doppel-Monk inspiriert ist. Ich habe mich für eine schwarze Variante aus leicht glänzendem Glattleder mit Ledersohle entschieden. Ich trage diesen Schuh besonders gerne mit einer schmalen Hose oder Jeans und dazu einem Oversized Pullover oder einer weit geschnittenen Bluse. Und ich liebe die Lederschnalle, die quer über den Schuh geht. N° 195 ist ein eleganter Schuh mit einem kleinen Augenzwinkern und deshalb für mich die perfekte Wahl fürs Büro. Wenn ich diesen Schuh trage, habe ich das Gefühl, dass ich mich automatisch ein wenig selbstbewusster und unabhängiger fühle.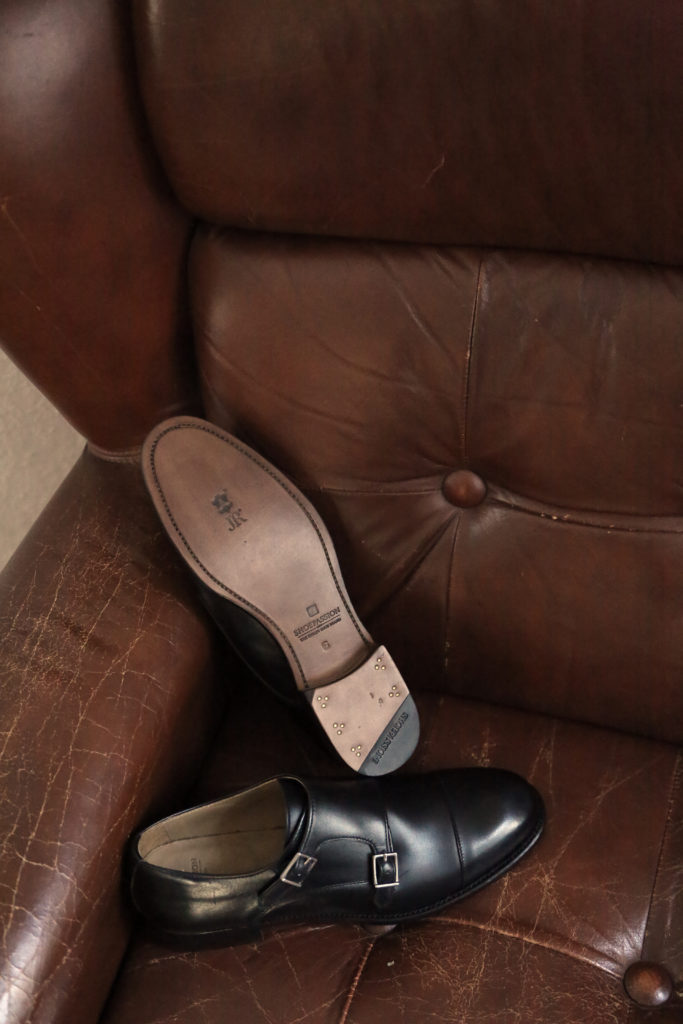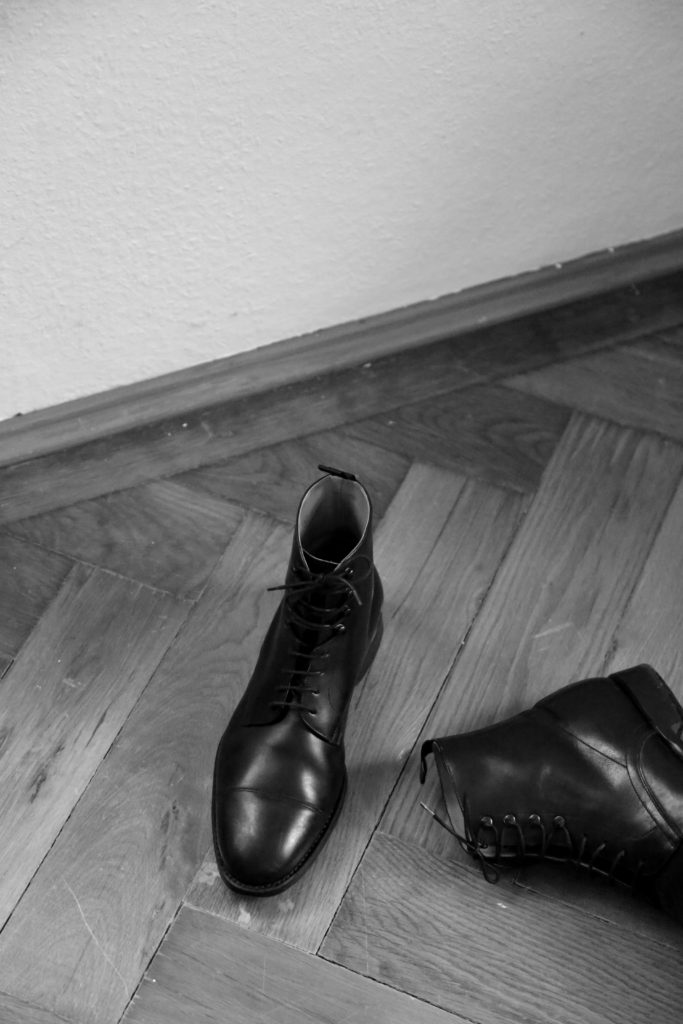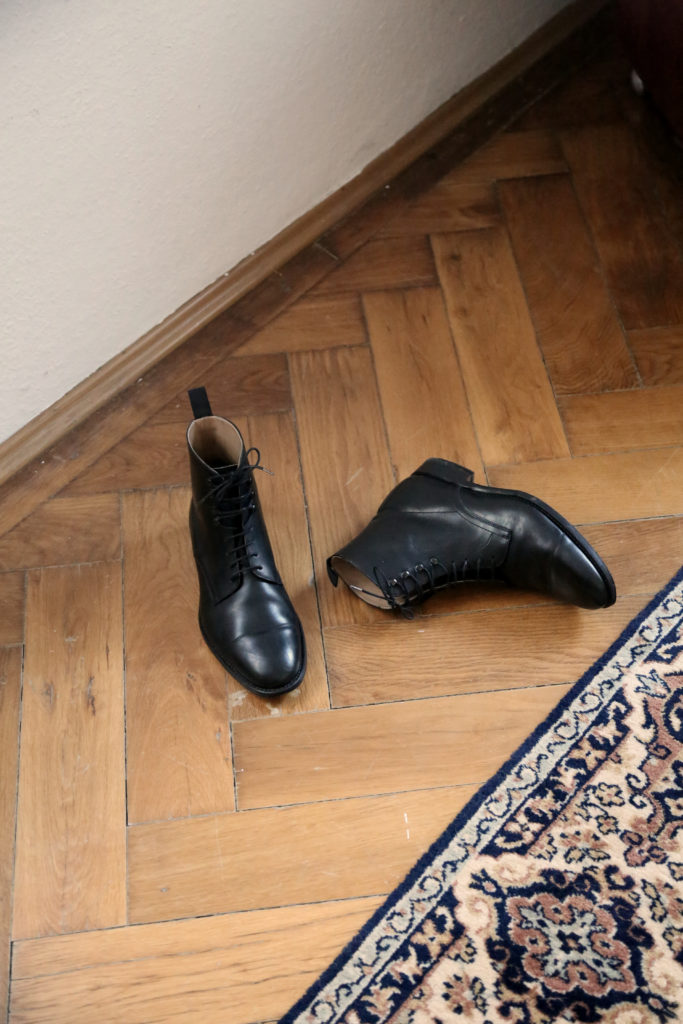 N° 624
N° 624 is the epitome of a black boot. However this style is a men's styles I was lucky SHOEPASSION had them in small sizes, too. Why? It has become my favorite shoe of all time and I am wearing them with everything. I love the masculine touch they add to every outfit and they are indescribably comfortable. They by the way come with extra laces which I think is great customer service and pretty rare lately. The more I appreciate that though. 
N° 624
N° 624 ist wohl der Inbegriff eines schwarzen Boots. Auch wenn es sich bei diesem Modell um einen Herrenschuh handelt, hatte ich Glück, denn er war auch in meiner Größe verfügbar. Dieser Schuh ist nämlich mein unangefochtener Lieblingsschuh geworden. Er passt zu allen, hat bringt jedem Outfit einen Hauch "maskulin" und ist unschlagbar bequem. Außerdem kommt er mit Ersatz-Schnürsenkeln. Ein klasse Service für den Kunden, den ich sehr zu schätzen weiß.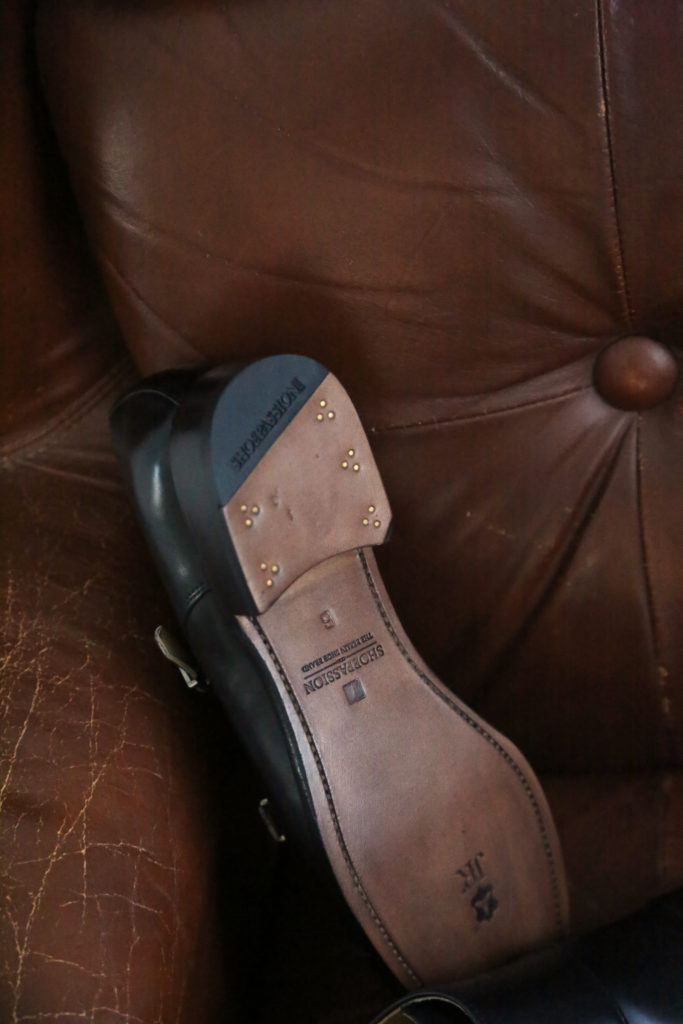 Why choose SHOEPASSION?
Not only are SHOEPASSION's shoemakers real artist to me, I even more appreciate that the brand seeks to keep their shoes affordable by skipping middlemen. Therefore they can price the shoes very reasonably while guaranteeing highest standards in terms of quality and customer service. Accessibility is another factor that makes SHOEPASSION as unique. They have some stores in Germany but also sell their shoes via their own online-shop which allows them to ship Europe-wide.
Great, huh?! So don't hesitate to check them out. I couldn't be happier with my SHOEPASSION shoes and guarantee you that you will be, too!
Warum ich euch SHOEPASSION empfehle?
Nicht nur sind für mich die Schuster von SHOEPASSION echte Künstler, noch viel mehr mag ich den Ansatz der Marke ohne Mittelmänner zu arbeiten und dadurch ihre Schuhe zu sehr fairen Preisen angesichts der außerordentlichen Qualität anbieten zu können.  Höchste Standards darf man zudem vom Kundenservice vor Ort in den deutschen Shops der Marke, aber auch vom Team des marken-eigenen Online-Shops erwarten. Darüber sind die Schuhe übrigens Europaweit erhältlich.
Klasse, oder? Also klickt euch doch mal in den Online-Shop rein. Ich bin so begeistert von meinen Schuhen, dass ich sicher bin, ihr werdet ebenso angetan sein!