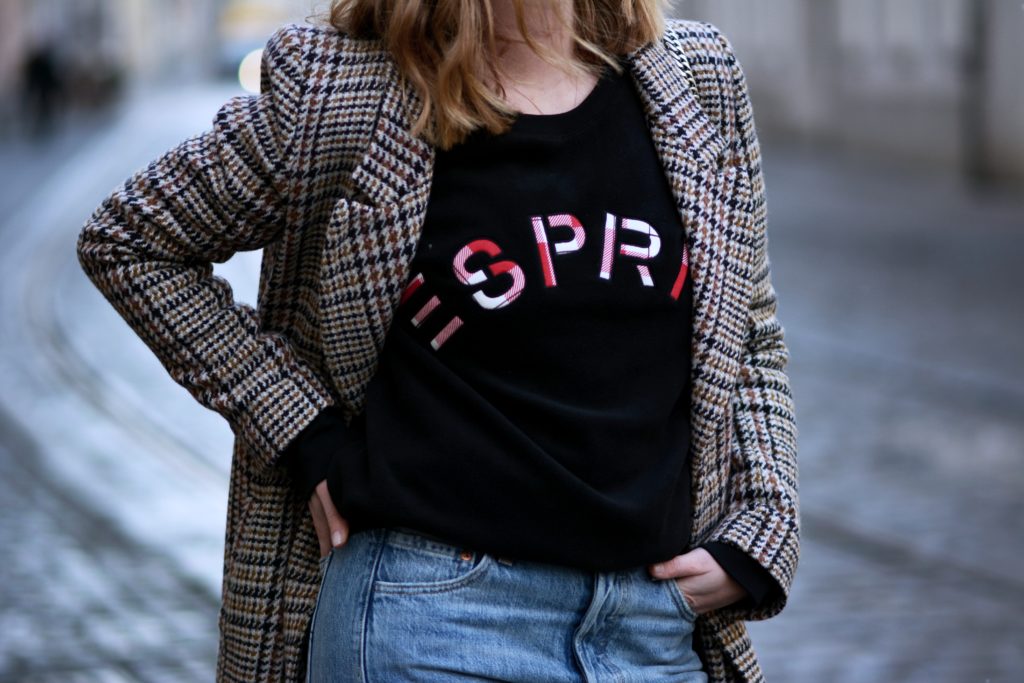 Here we go with the promised blogpost. Esprit did it again and launched a collection together with Opening Ceremony. And again it is a colorful range of pieces that make the very grey winter so much more cheerful. Leo prints and checks dominate the collection. Today however I am showing you that the collection is not only fancy and loud but that it also offers easy-to-combine pieces like this cozy fleece sweater with chequered logo letters.
It matches perfectly with the Oui glencheck coat I showed you some days ago in another blogpost and the red Jérome Studio chain bag that I love to much these days. Some denim is always a good idea and in winter you need boots so I am wearing a pair from Zara with a huge silver zipper.
For some more Esprit x OC looks check out my Instagram feed in the coming days. And folks: don't miss the Passion Hearts advent calendar.
Have a very happy last week before Xmas!
xx Feli
Hier kommt der bereits auf Instagram angekündigte Blogpost. Espri hat es nämlich wieder getan und zusammen mit Opening Ceremony eine neue Kollektion heraus gebracht. Und wieder könnte sie farbenfroher kaum sein und ist damit der perfekte Farbkleks im allzeit grauen Winter. Leopardenmuster und Karos sind die Leitmuster der Kollektion, dass es aber auch einige einfach zu kombinierende Teile wie diesen Fleece-Sweater mit Logo aus Karo-Stoff gibt. 
Er passt super zu meinem Glencheck Mantel von Oui, den ich euch bereits vor einigen Tagen in einem Blogpost gezeigt habe und außerdem zu meiner roten Tasche von Jérome Studio. Denim ist sowieso immer eine gute Idee und um Stiefel kommen wir im Winter alle nicht herum. Meine sind von Zara.
Auf Instagram erwarten euch in den kommenden Tagen noch ein paar Looks mit Teilen aus der Esprit by OC Kollektion. Außerdem solltet ihr nicht den Passion Hearts Adventskalender verpassen. 
In diesem Sinne wünsche ich euch eine schöne letzte Vorweihnachtswoche!
xx Feli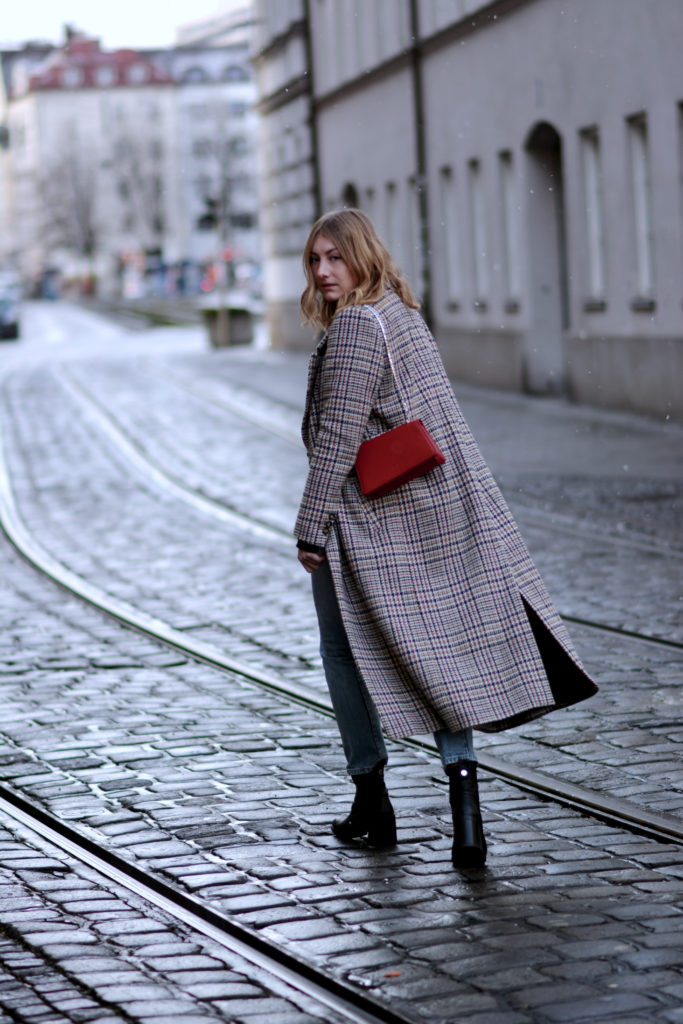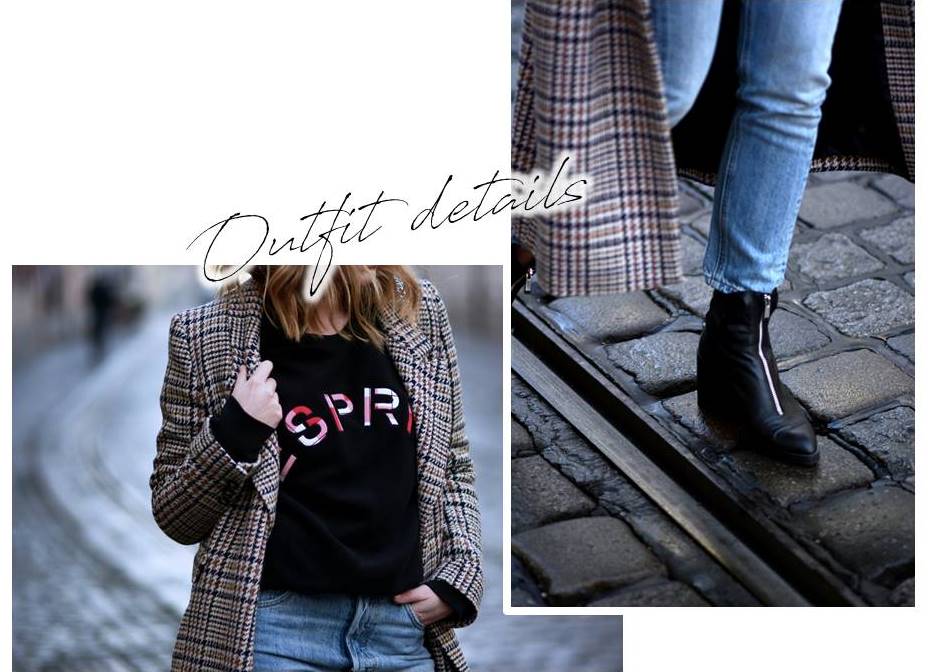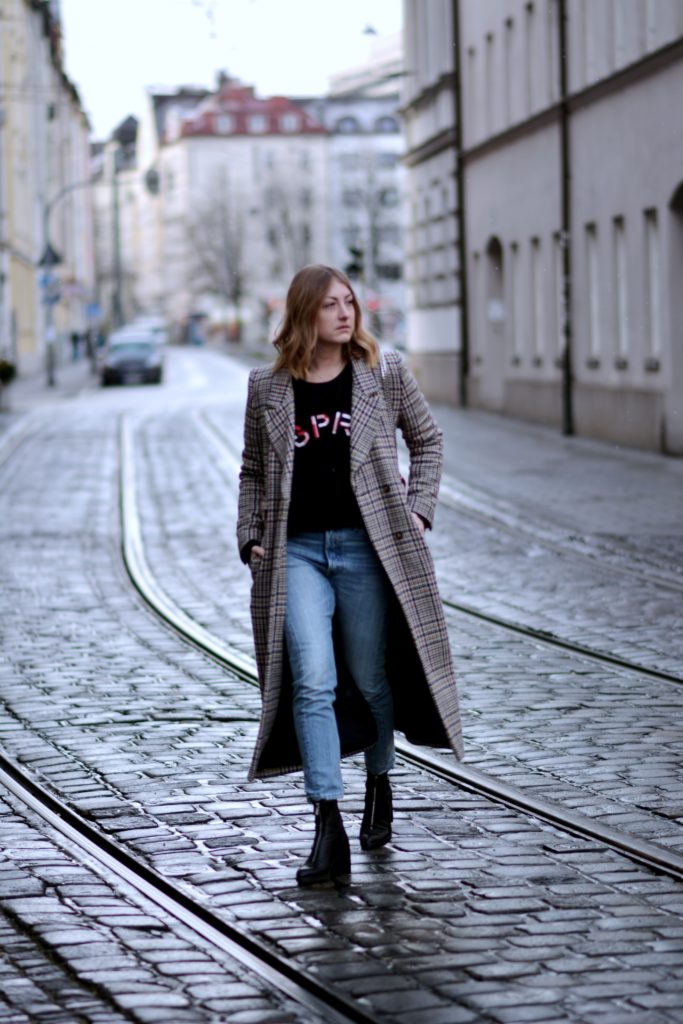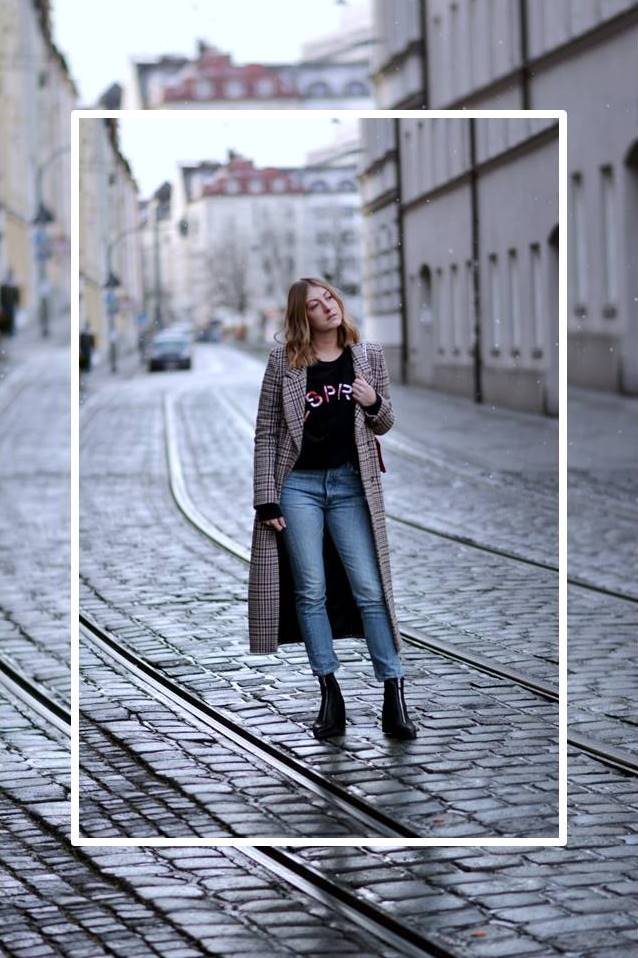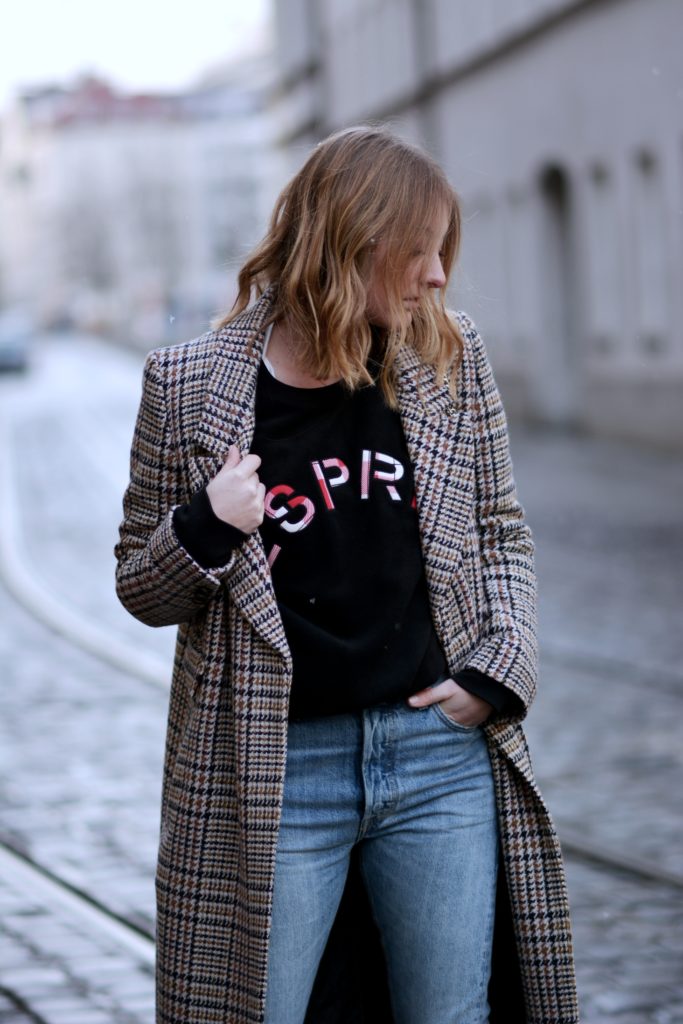 Shop the look:
Glencheck coat/Karomantel: Oui*
Sweater/Pullover: Esprit by OC*
Pants/Hose: Levi's via About You*
Bag/Tasche: Jérome Studio
Boots/Stiefel: Zara
AD: This post contains affiliate links. I receive a provision by sales from the links however the price itself doesn't change for you. The items marked with * were sponsored by the brands or shops named./WERBUNG: Dieser Beitrag enthält Affiliate Links. Bei einem Kauf über einen Affiliate Link, erhalte ich eine Provision. Der Kaufpreis selbst verändert sich für euch dadurch nicht. Die mit * markierten Produkte wurden mir von den genannten Marken bzw. Shops kostenlos zur Verfügung gestellt.