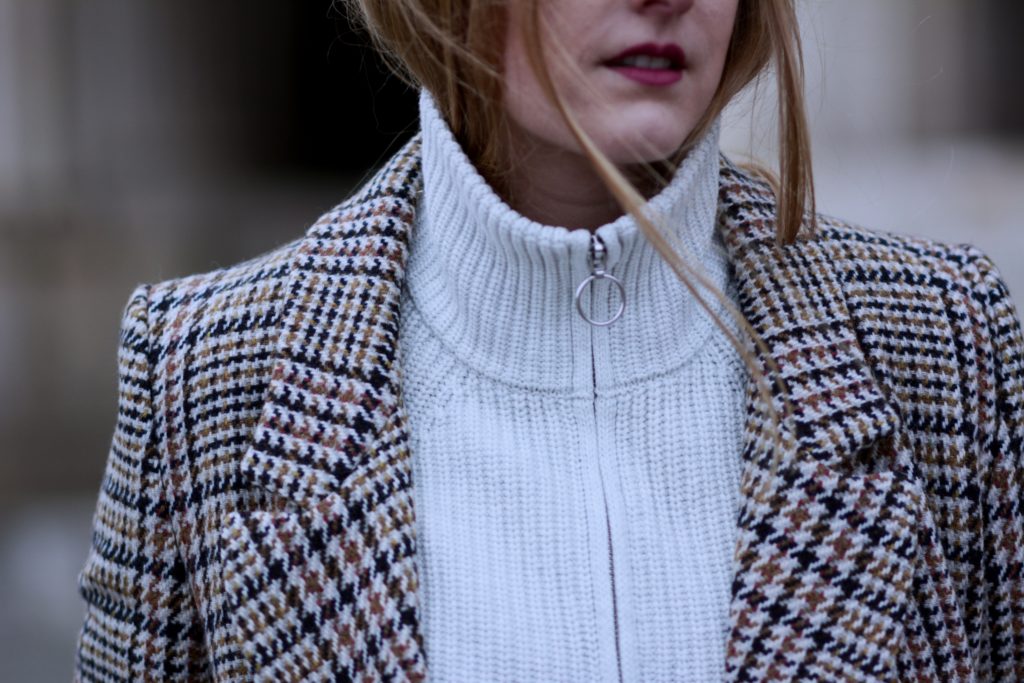 There are brands that I have known and loved for a very long time but that I have never ever imaged to one day collaborate with. One of these brands is Oui – a fashion brand from Munich. Every piece is designed here in my hometown and maybe this is also one of the aspects that make me like the brand so much.
Sometimes dreams come true though and this is why I am able to show you two pieces from Oui's fall winter collection today that I wouldn't want to miss in my closet anymore. One is a knitted sweater with zip details and turtleneck. It is not only looking great but one of the most comfy things I have ever worn. And then there is this long glencheck coat that I couldn't be happier about. It is everything that I could wish for: the pattern is amazing, the quality perfect and it fits like a glove.
On Sunday the first Passion Hearts advent calendar door will be opened and I am still busy with preparing everything for you. And behind one of the doors you will find a Oui piece so stay tuned folks!
Have a great Friday and weekend!
xx Feli
Es gibt diese Marken, die ich schon seit langem kenne und liebe, mit welchen ich mir allerdings im Leben keine Zusammenarbeit hätte erträumen lassen. Eine dieser Marken ist Oui – ein Fashion Label aus München. Jedes Teil wird hier in München entworfen und vielleicht rührt auch daher meine Verbundenheit zur Marke.
Wie das Leben jedenfalls manchmal so spielt, gehen einige Träume dann doch in Erfüllung und das ist der Grund, warum ich euch heute zeigen kann, welchen Look ich mit zwei Teilen aus der Herbst Winter Kollektion von Oui zusammengestellt habe. Dabei handelt es sich um einen Strickpulli mit Reißverschluss und Stehkragen in einem zarten Hellgrau, der wohl eines der gemütlichsten Teile ist, die je meinen Kleiderschrank gewohnt haben. Das andere Teil ist ein Traum von einem Mantel: Er hat das perfekte Muster, ist unheimlich hochwertig gearbeitet und sitzt noch dazu wie angegossen. Besser geht's wohl nicht!
Übrigens bin ich in den letzten Tagen sehr beschäftigt gewesen, was man wohl auch in meiner leichten Instagram-Detox-Kur erkennen konnte, denn Sonntag öffne ich für euch das erste Türchen des Passion Hearts Adventskalenders. Übrigens versteckt sich hinter einem der Türchen auch ein Gewinn von Oui. Ihr könnt also gespannt sein!
Jetzt wünsche ich euch aber erst einmal einen schönen Freitag und guten Start ins Wochenende.
xx Feli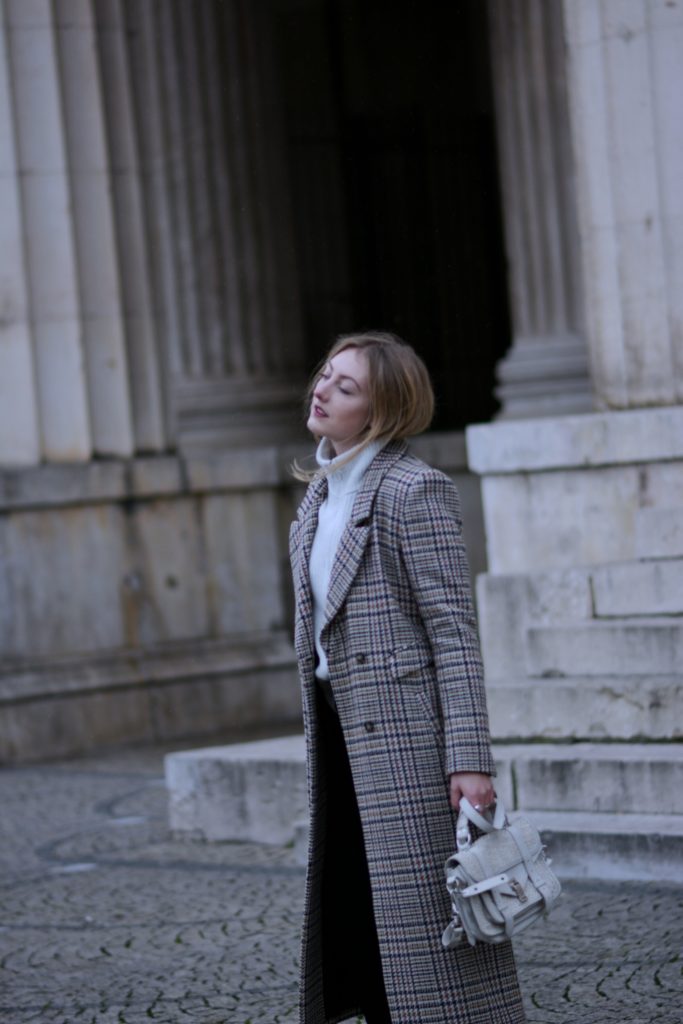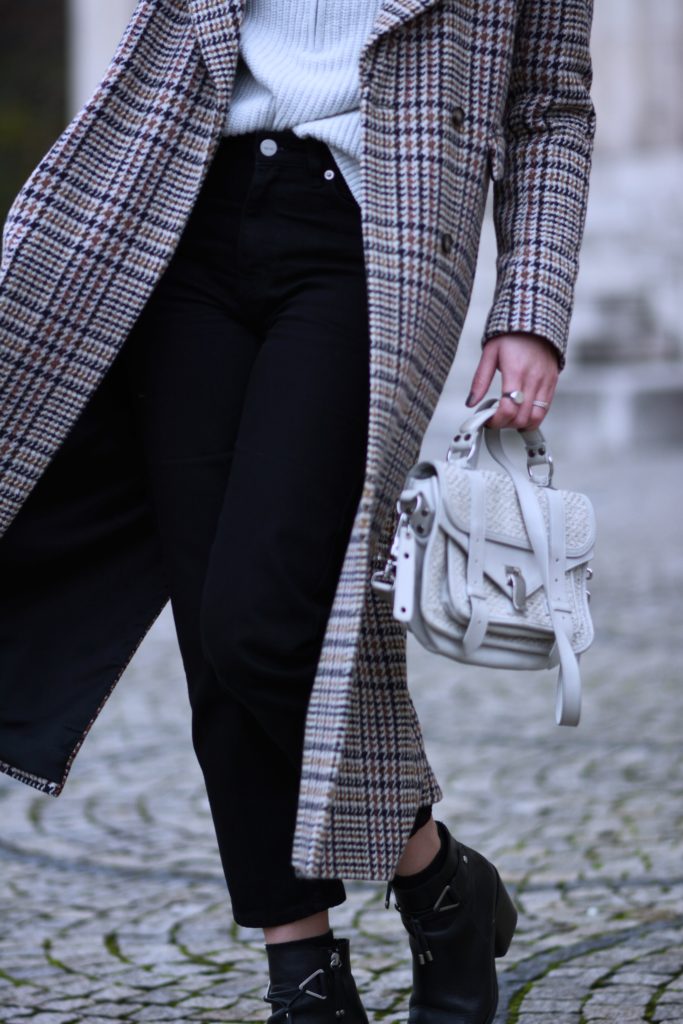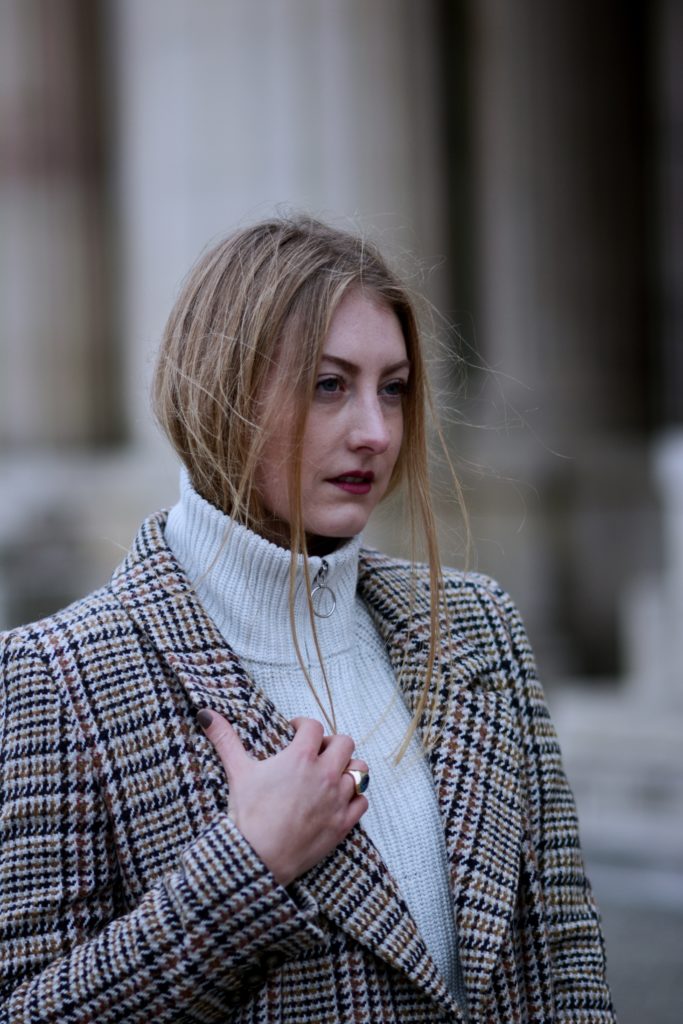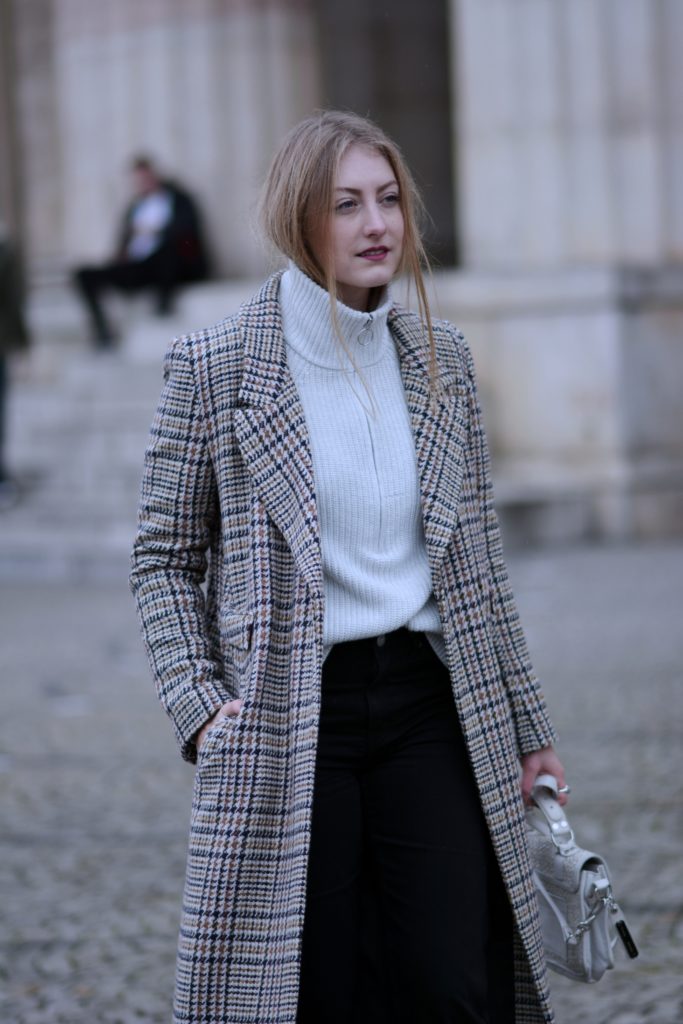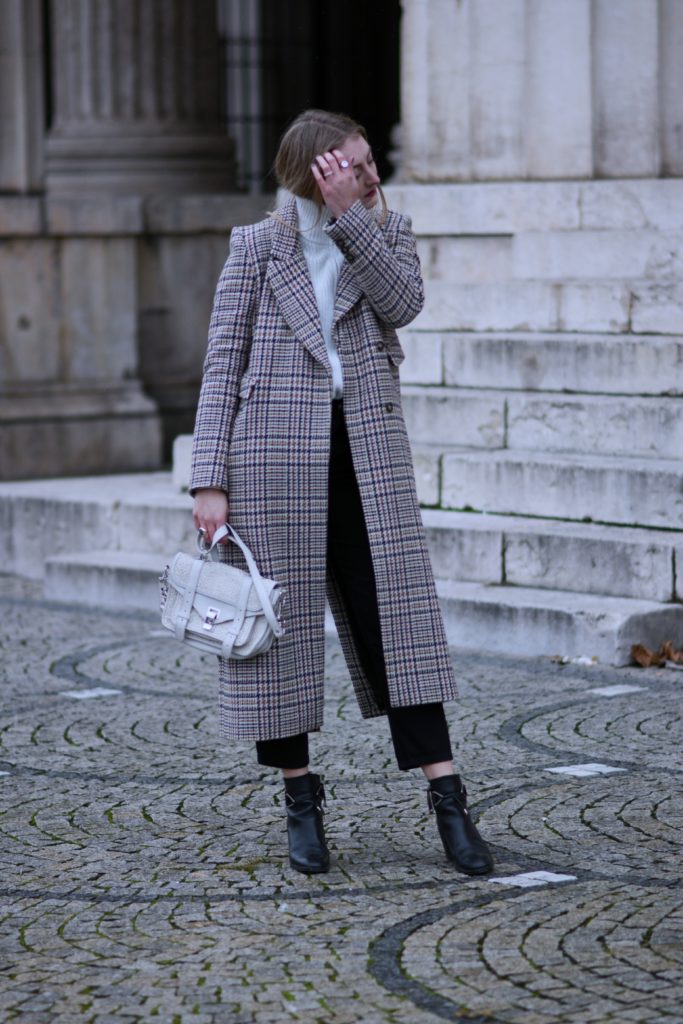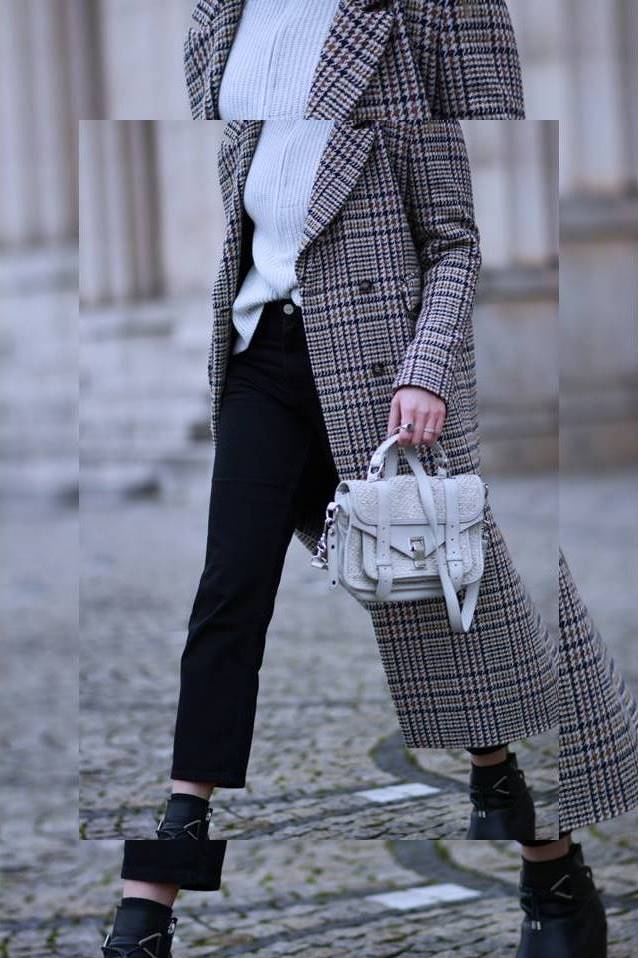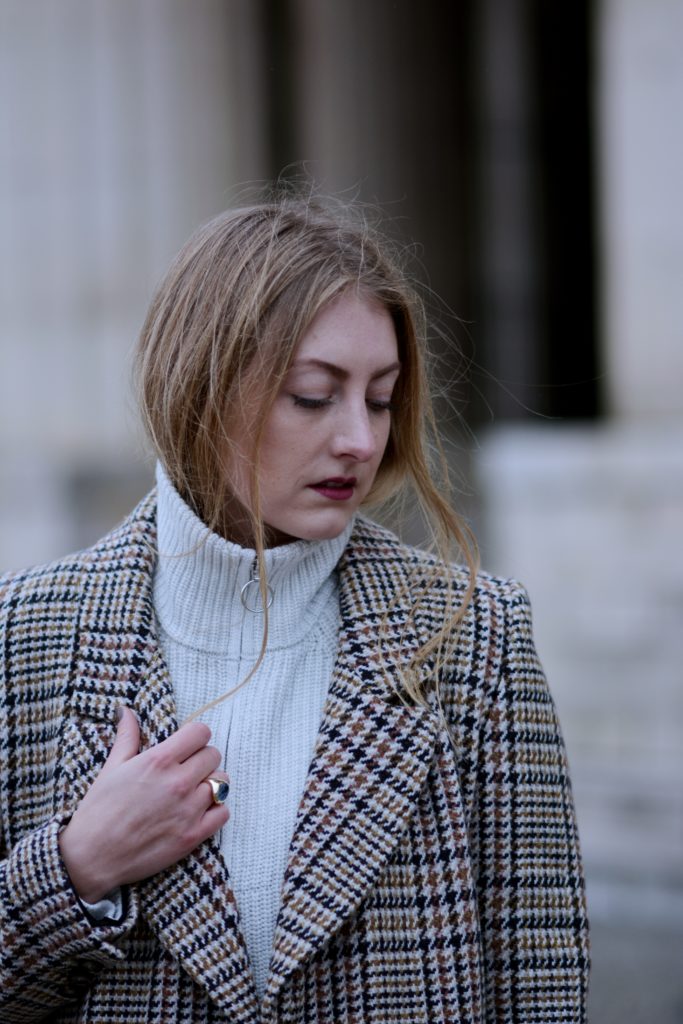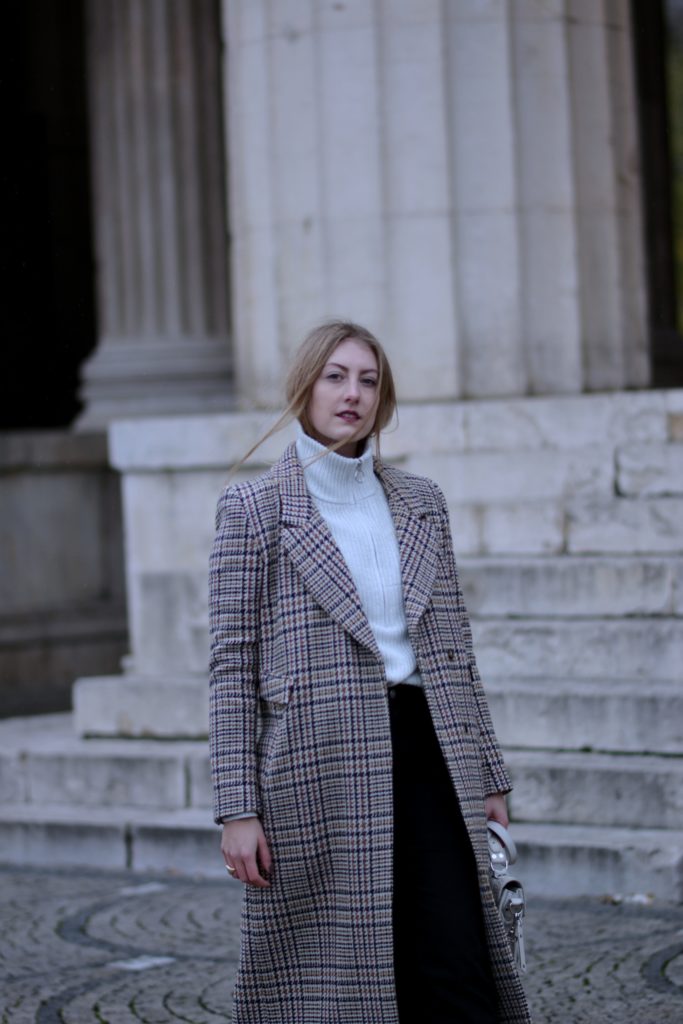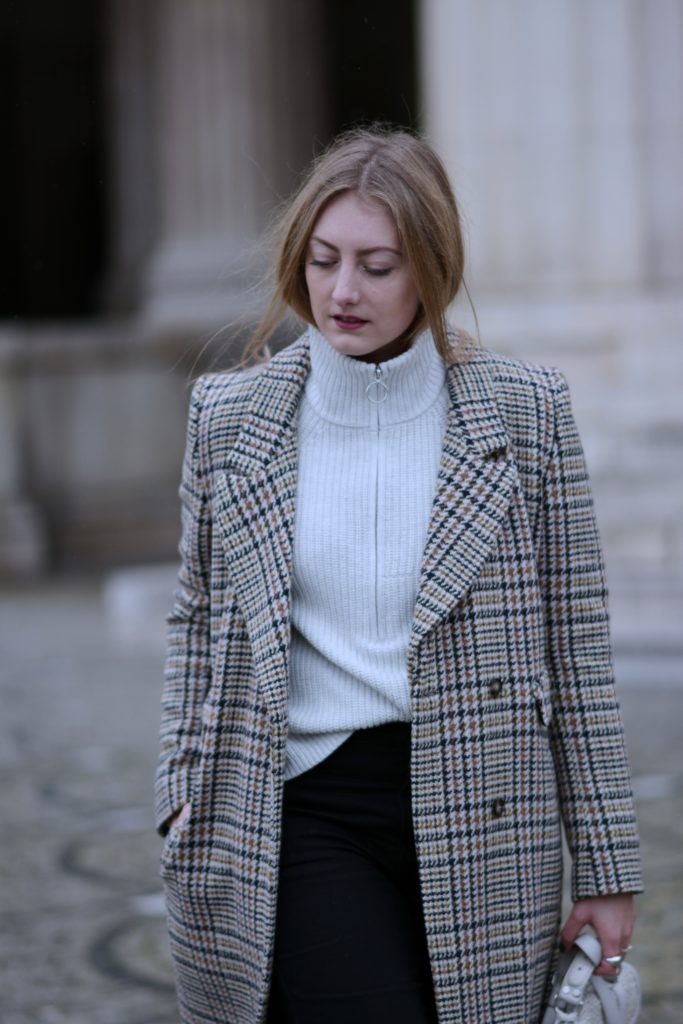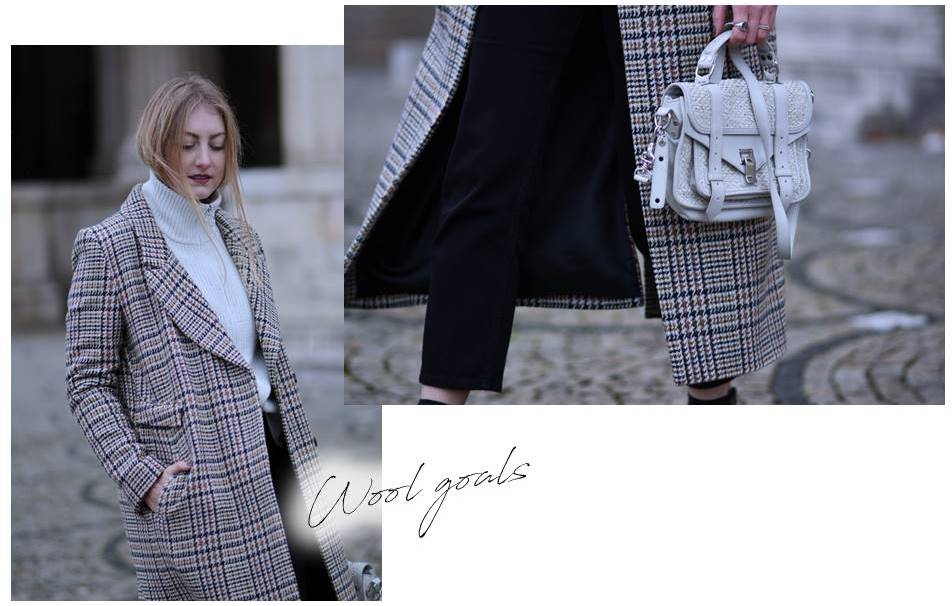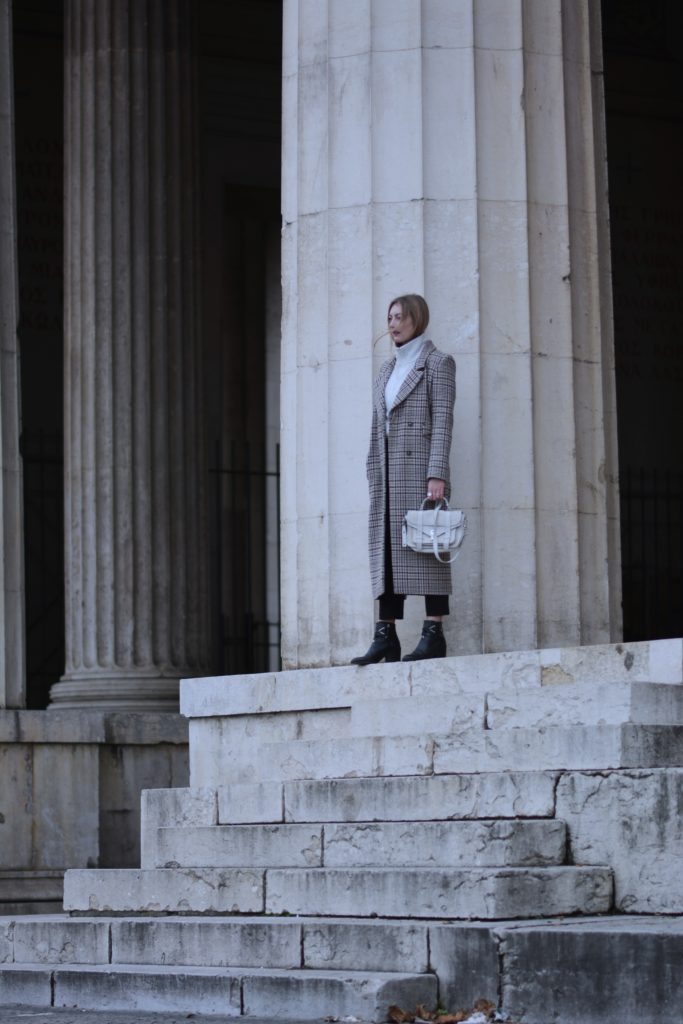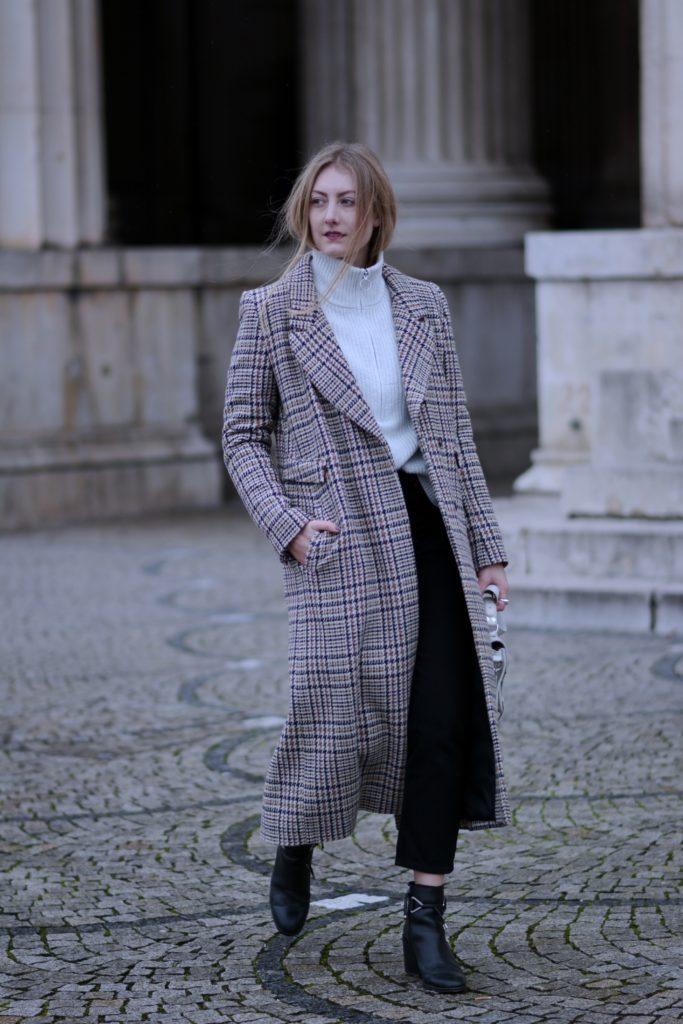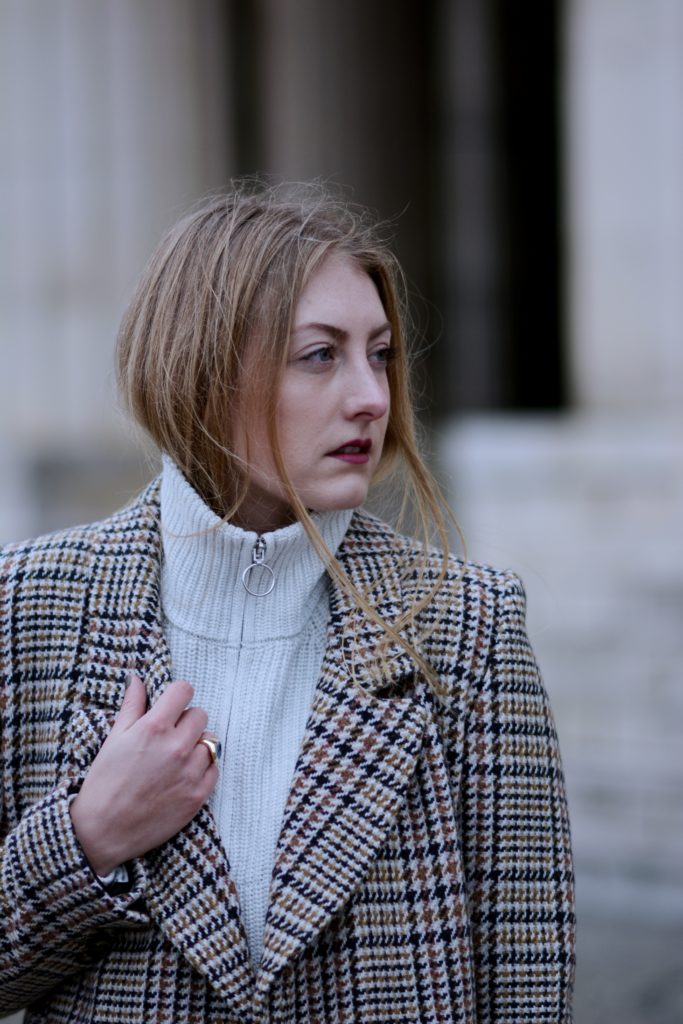 Shop the look:
Glencheck coat/Karomantel: Oui*
Sweater/Pullover: Oui*
Signet Ring/Siegelring: Goldschmiede Moulin
Lipstick/Lippenstift: Laura Mercier*
Pants/Hose: Wood Wood
Bag/Tasche: Proenza Schouler
Boots/Stiefel: Topshop
AD/WERBUNG: This post contains affiliate links. I receive a provision by sales from the links however the price itself doesn't change for you. The items marked with * were sponsored by the brands or shops named./Dieser Beitrag enthält Affiliate Links. Bei einem Kauf über einen Affiliate Link, erhalte ich eine Provision. Der Kaufpreis selbst verändert sich für euch dadurch nicht. Die mit * markierten Produkte wurden mir von den genannten Marken bzw. Shops kostenlos zur Verfügung gestellt.