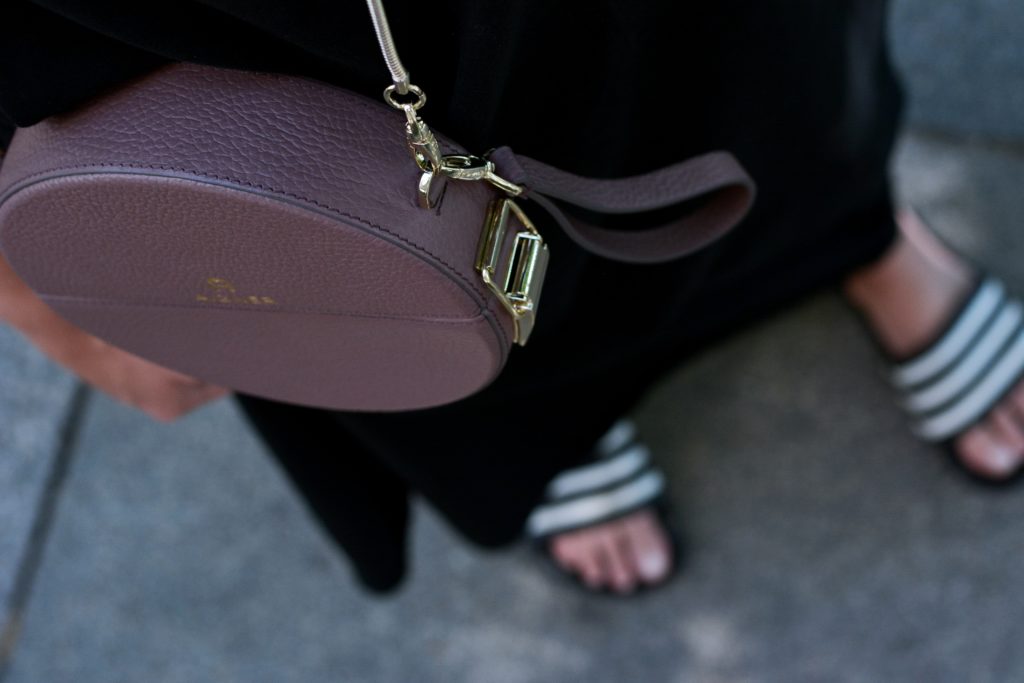 Bags are many women's passion. They are the gate to our souls and a huge part of our lifes is inside of them. That is why bags are pretty important to many of us and I have to admit I am one of them. Over the past few years my bag collection grew piece by piece but everything started with a little bag that was a gift from by grandmother. The bag I am talking about is a little vintage bag from Aigner and my companion since many years. Unfortuately over that long time the leather became is little brittle and my bag now is more inside than outside my closet. A good reason for me to search for a replacement and as I appreciate Aigner's great quality and long history very much I decided to go for another Aigner bag. And I chose Tonda. This model is a small round crossbody bag with a thin golden chain and beautiful golden buckle. The design is timless but still very extraordinary. The colour of my choice is a light aubergine that in my opinion goes with so many of my clothes.
For today's outfit I combined my little Tonda with a long black jersey dress underneath which I am wearing a sportive bustier from Calvin Klein, some golden jewellery and Adidas slippers. Who says that designer bags don't go with bathing slippers is so wrong. I am a huge fan of that combo and I am sure you will see is more often in the next weeks. Sorry not sorry ; )
I hope you are having a lovely week!
xx Feli
Für Taschen hegen viele Frauen eine Leidenschaft. In ihnen spielt sich ein Großteil unseres Lebens ab und irgendwie sind sie so ein bisschen ein Tor zu unserer Seele. Deshalb sind vielen von uns Frauen ihre Handtaschen sehr wichtig und dazu zähle ich auch mich. Über die letzten Jahre ist meine Taschen-Sammlung stetig gewachsen und angefangen hat das ganze wohl mit einer Handtasche, die ich von meiner Oma bekommen habe – ein kleines hübsches Vintage Stück von Aigner. Sie hat mich lange begleitet und inzwischen ist leider das Leder schon ziemlich spröde geworden. Was für ein schöner Grund, sich nach Ersatz umzusehen. Weil ich die Qualität meiner Aigner Tasche immer zu schätzen wusste, habe ich mich entschieden, dass auch der Ersatz wieder eine Aigner Tasche sein soll. Es hat nicht lange gedauert und schon viel meine Wahl auf Tonda. Diese Modell ist klein und mehr als fein. Tonda ist eine kleine runde Umhängetasche mit einer zarten goldenen Kette und einer wunderschönen Schließe. Das Design ist gleichzeitig zeitlos und außergewöhnlich. Die Tasche ist in einem zarten Maulbeerton und passt damit meiner Meinung nach zu ganz vielen meiner Kleidungsstücken. 
Für das heutige Outfit habe ich meine Tonda mit einem langen schwarzen Jerseykleid mit einem sportlichen Bustier-BH von Calvin Kleid, goldenem Schmuck und Adiletten kombiniert. Wer übrigens denkt, dass Designertasche und Badeschlappen eine unmögliche Kombi ist, sei hiermit eines besseren belehrt. Ich jedenfalls bin ein großer Fan der Kombi und deshalb werdet ihr sie hier auf dem Blog bestimmt noch öfter sehen. Sorry not sorry ; )
Jetzt wünsche ich euch eine schöne Woche und freue mich, wenn ihr wieder hier vorbei schaut!
xx Feli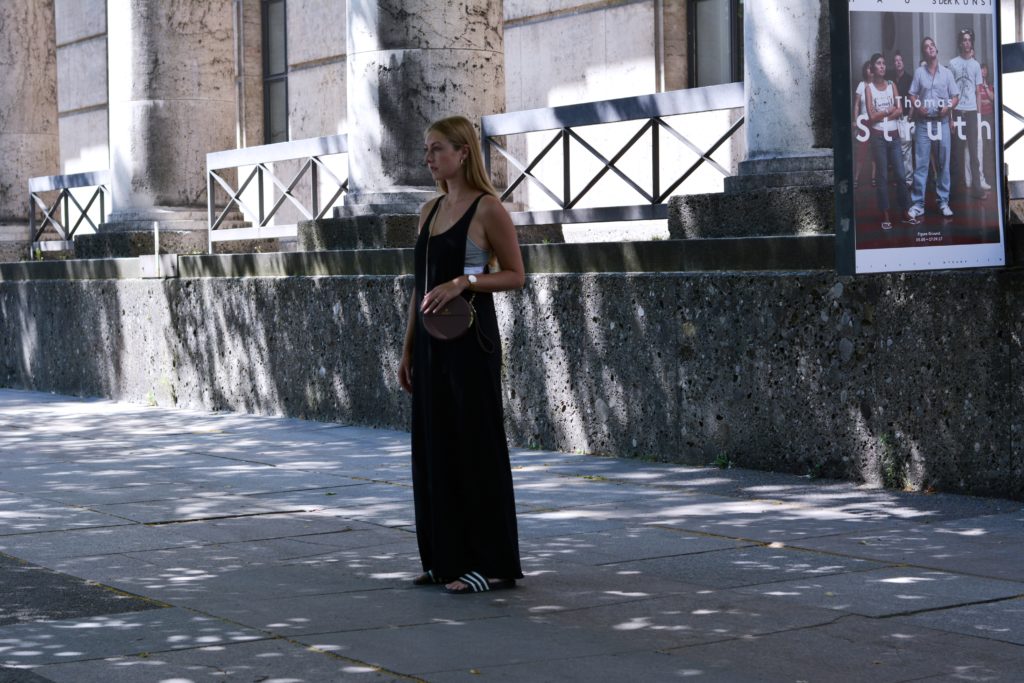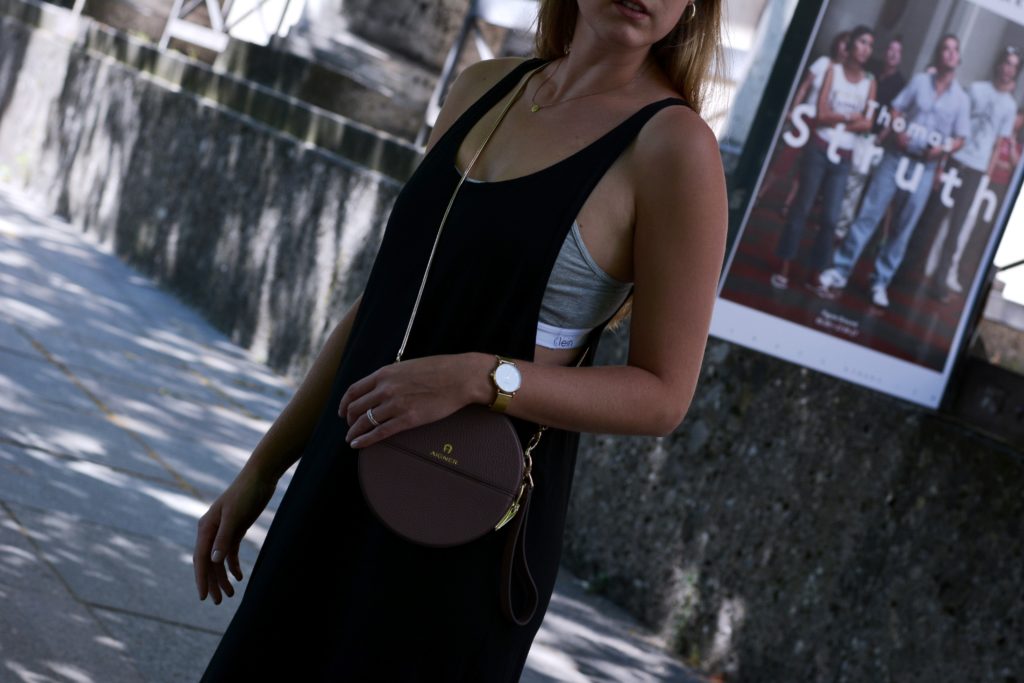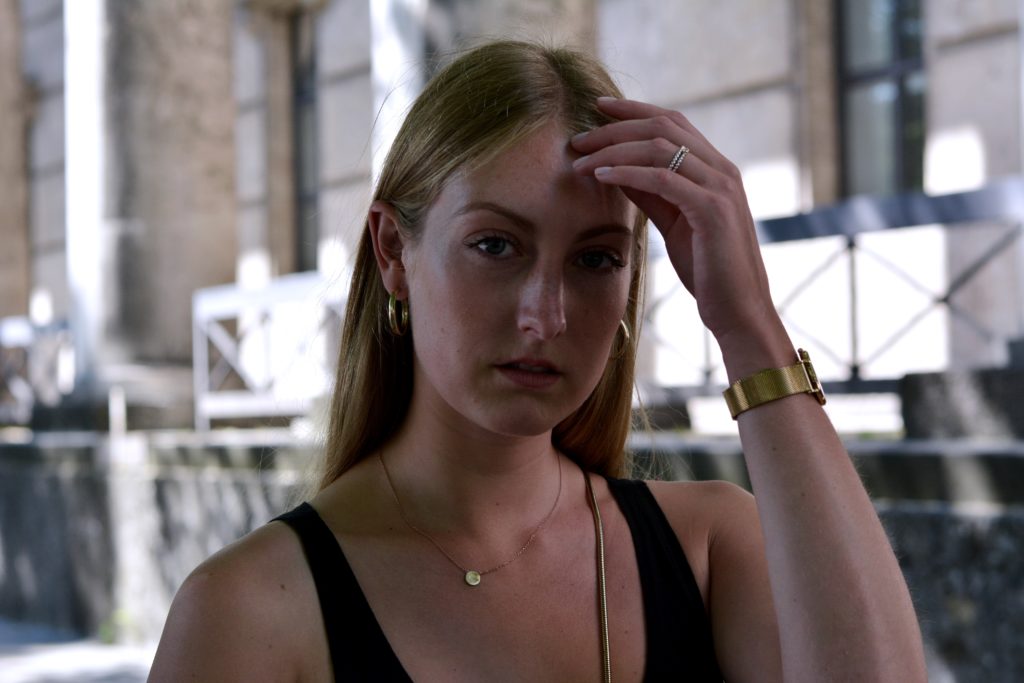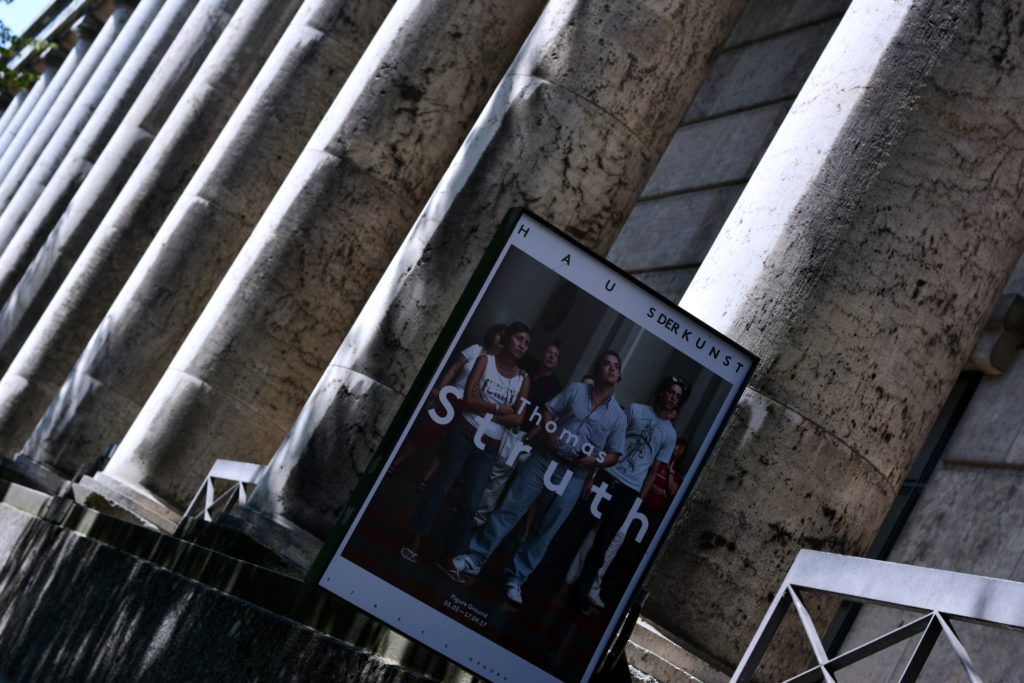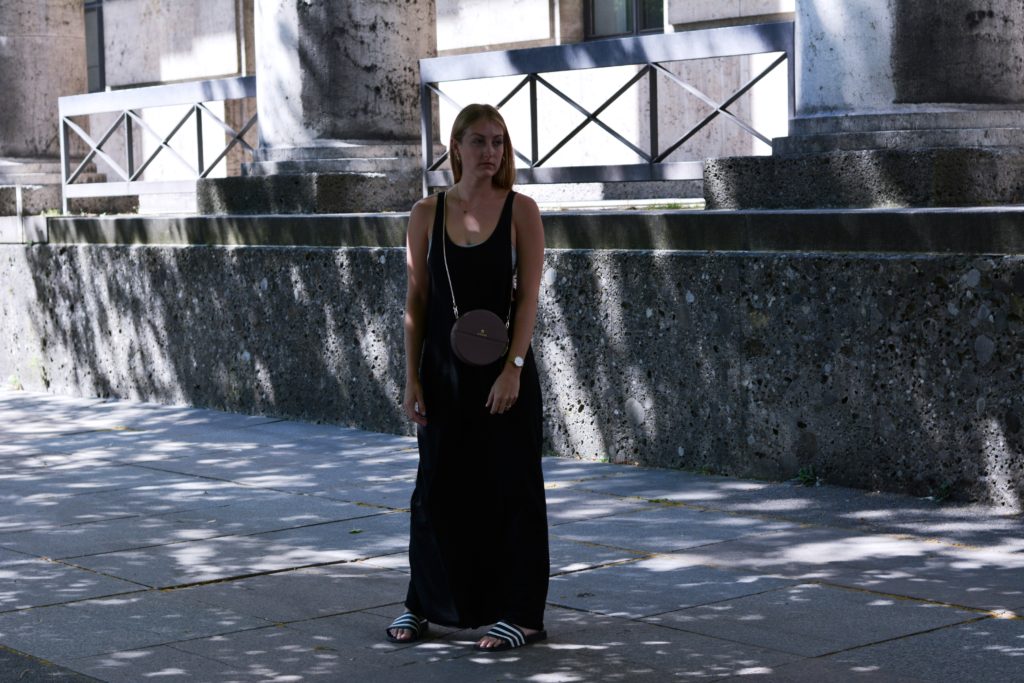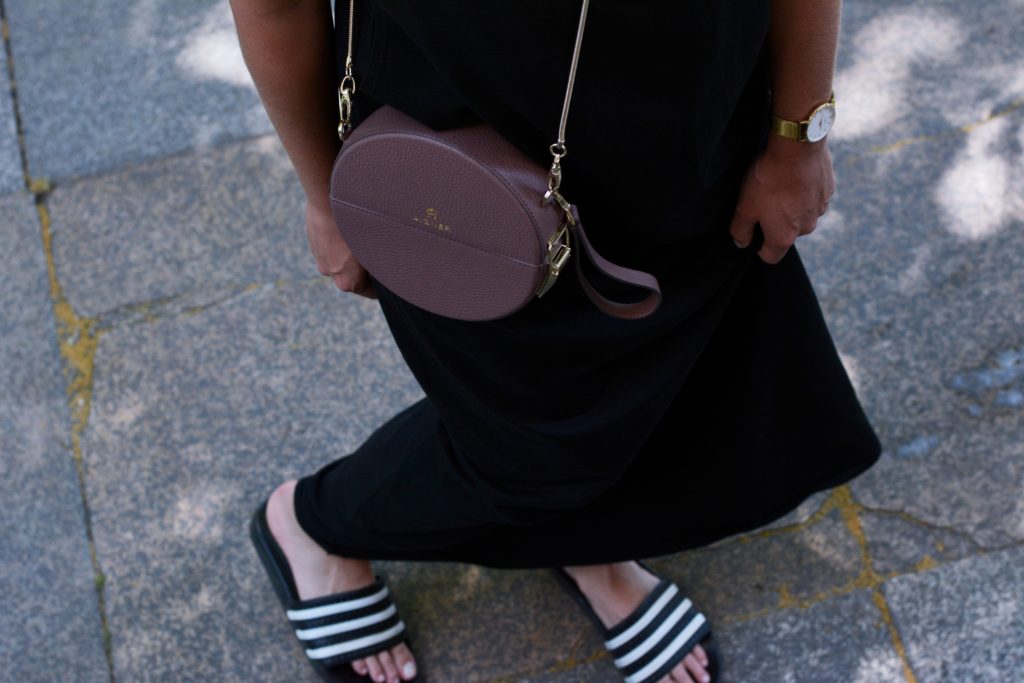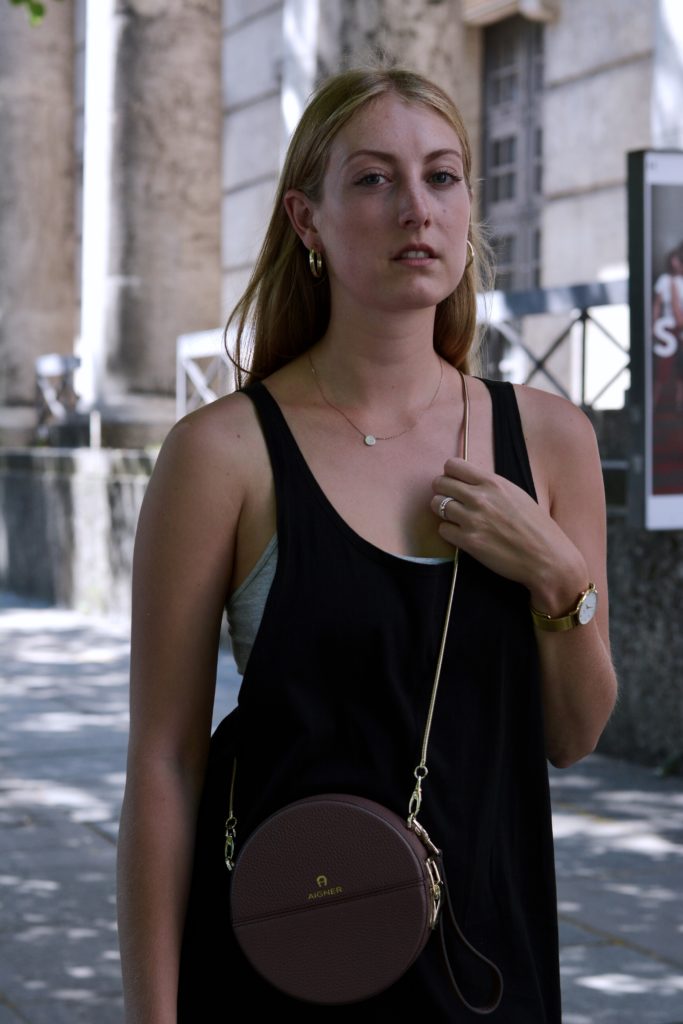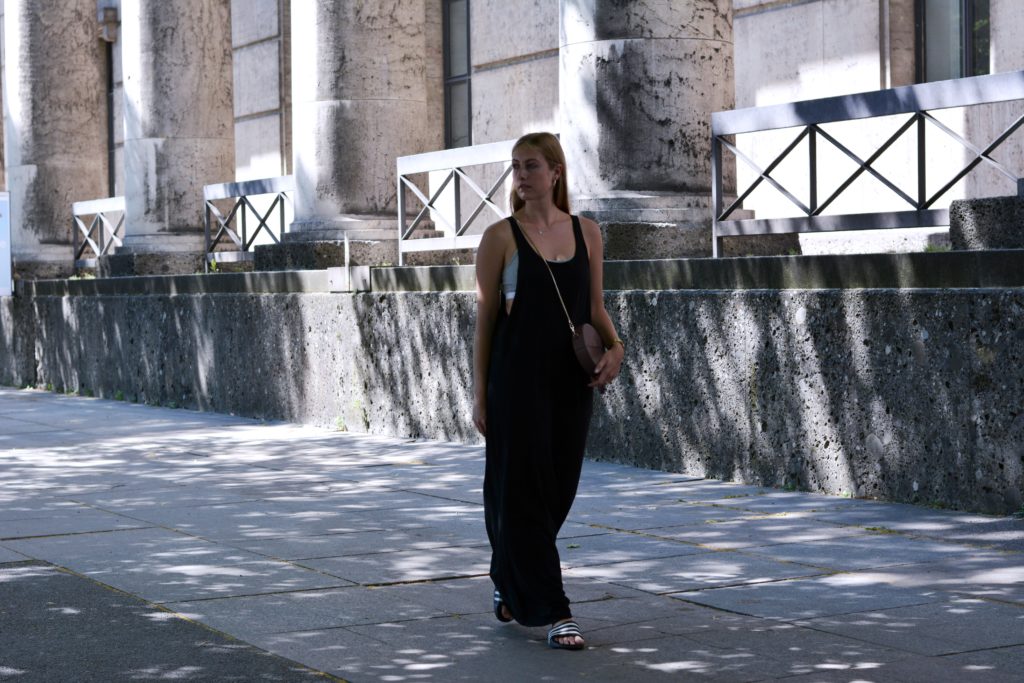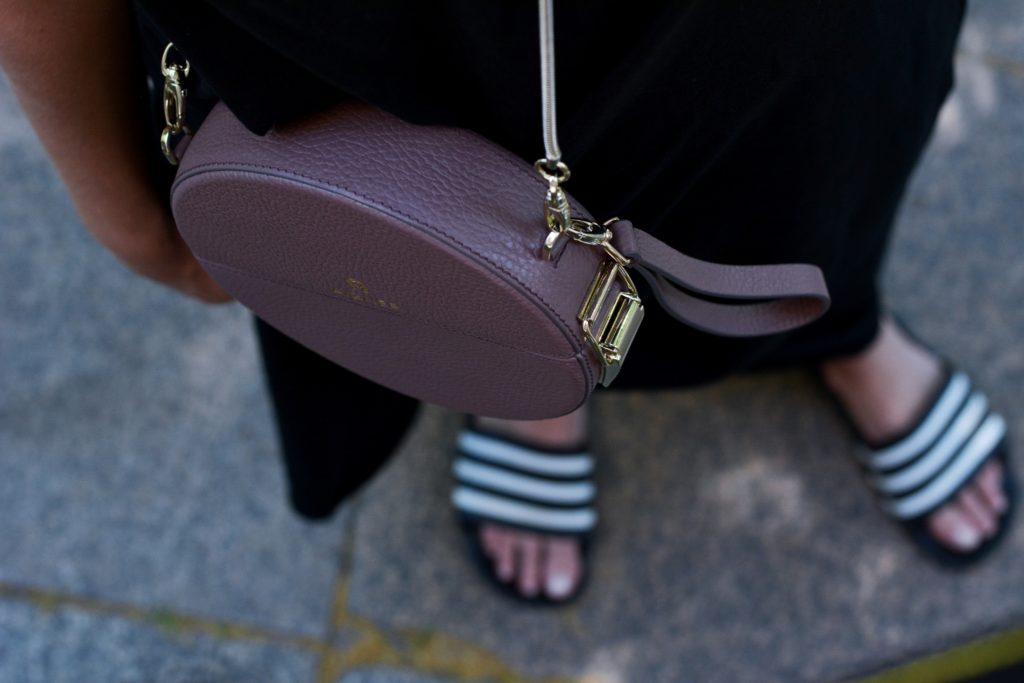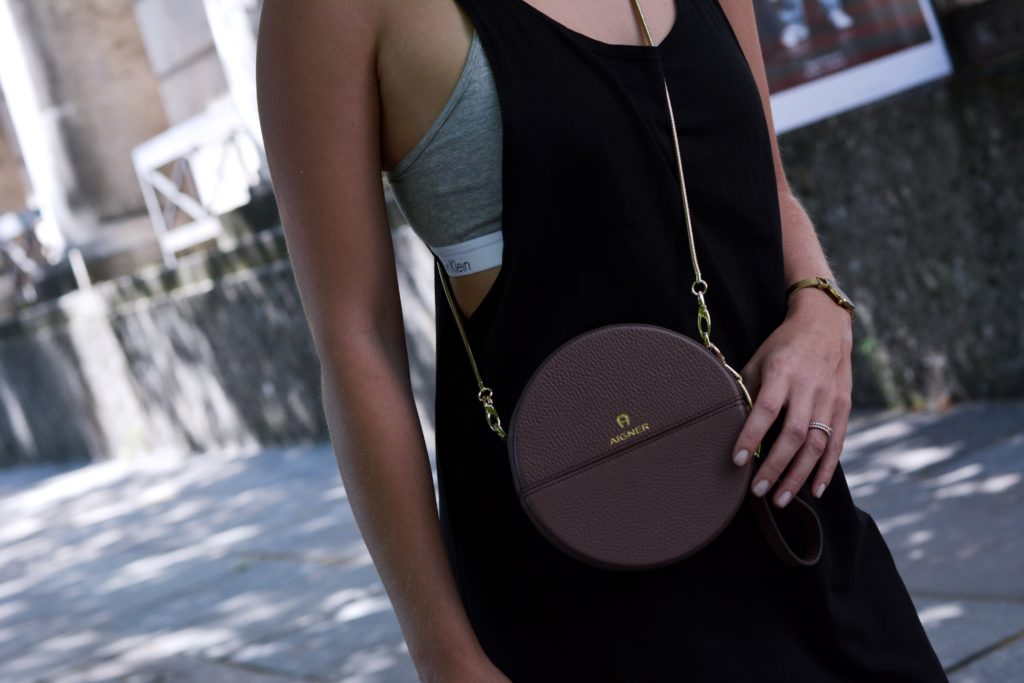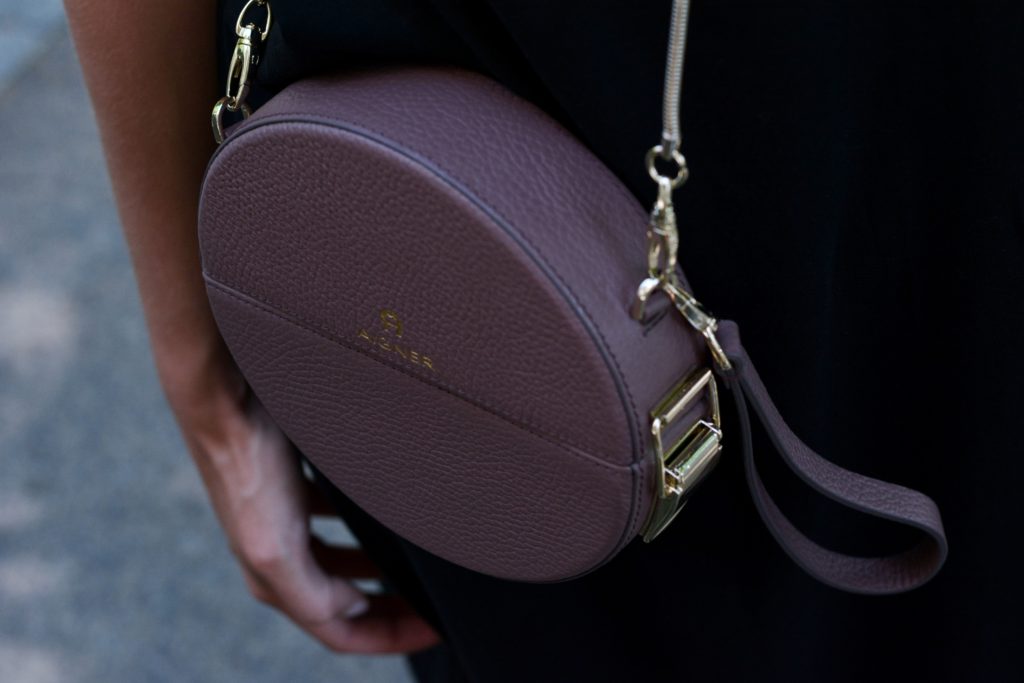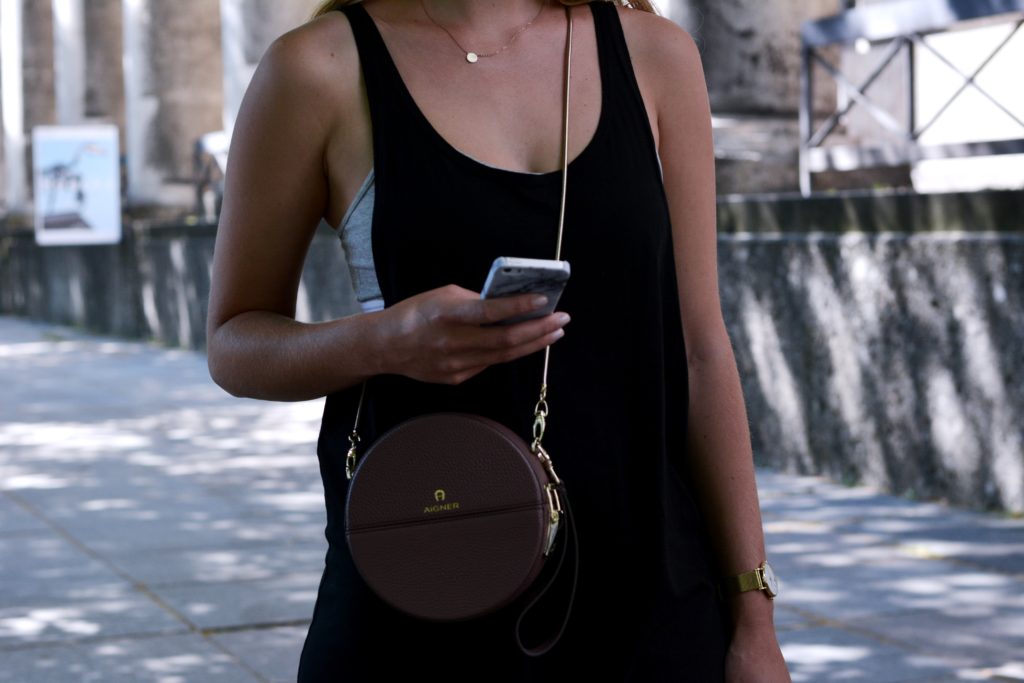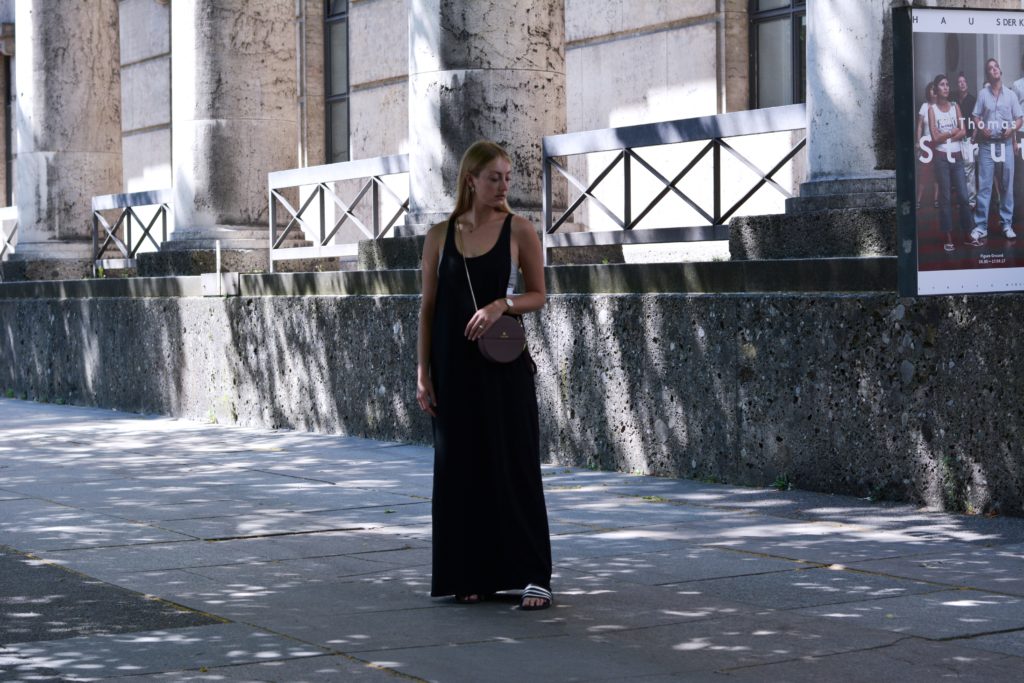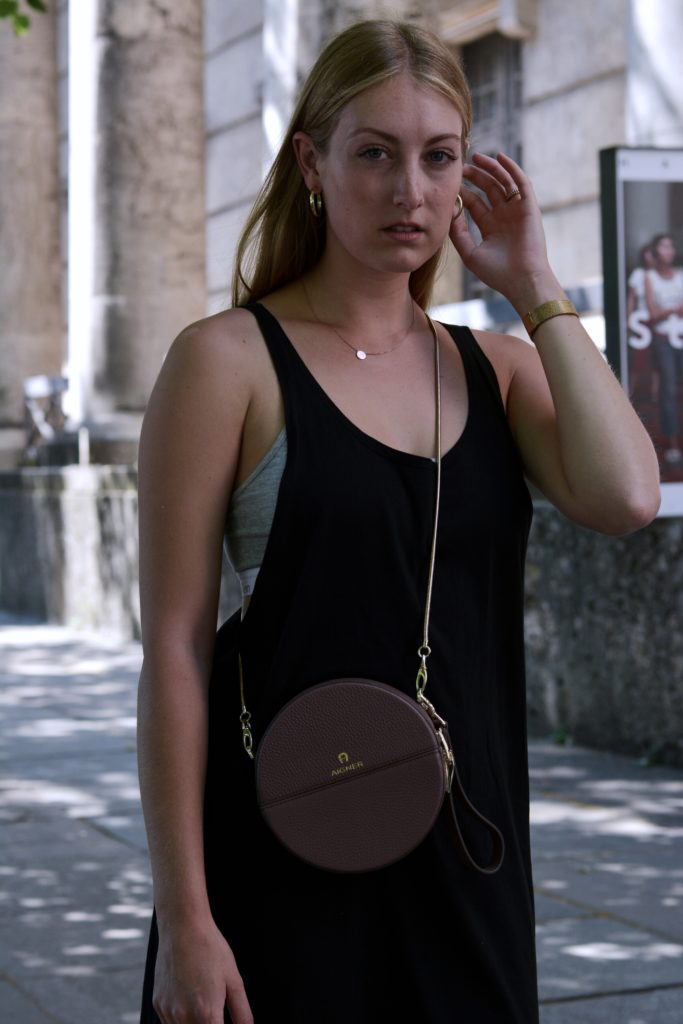 Dress/Kleid: Pieces
Bustier/Bustier: Calvin Klein
Bag/Tasche: Aigner
Earrings/Ohrringe: Vintage
Watch/Uhr: Cluse
Rings/Ringe: Pandora
Sunglasses/Sonnenbrille: Ray Ban
Slippers/Schlappen: Adidas
Shop my look: