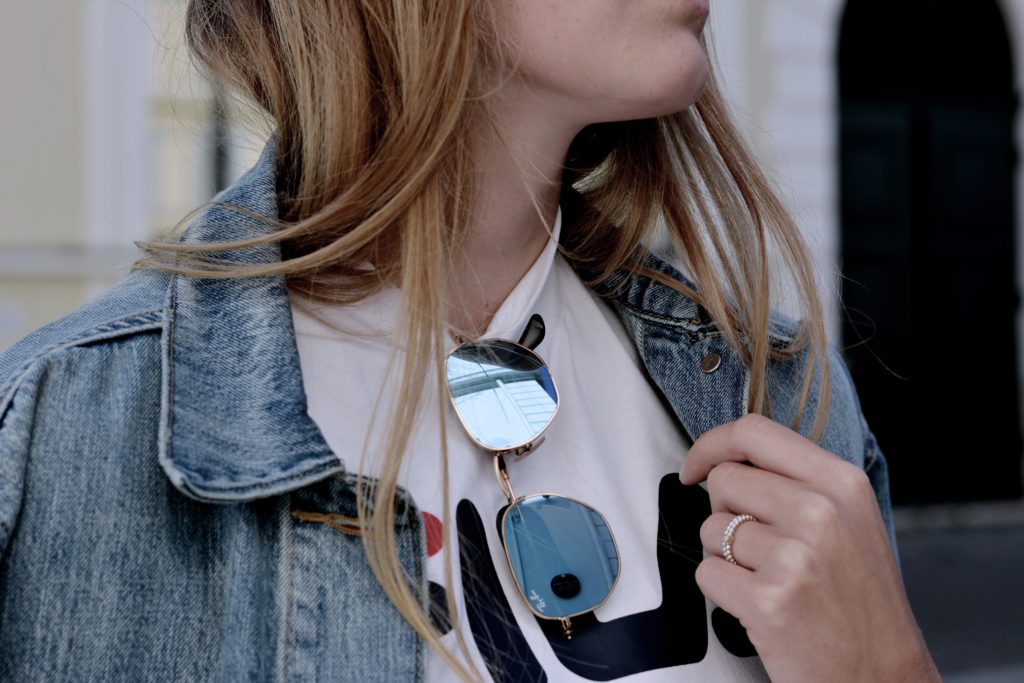 Hi everyone, I was born in 1991 which makes me a real 90ies kid. I am that generation that wore brands like Champion, Fila, Buffalo and the like when these were hip for the first time. So believe me when I say I can't be more happy to have them back now. This means so many memories to my childhood come back to life. My closet back then was filled with denim in different shades and label printed shirts. And this is also why today's post is about.
Although many brands from the 90ies are back this doesn't mean they are outdated. Their collections are pretty cool as they give the brands a revival with a contemporary touch. My new Fila shirt is exactly what I am talking about and I am sure it will be one of my favourites this season. Together with some denim and Superga Sneakers, which by the way also were shoes that my family and I were wearing during my childhood, the outfit is complete.
Scroll down to shop my outfit and check out ABOUT YOU to find more 90ies looks and better be quick before everything is sold out!
xx Feli
Hallo ihr Lieben, ich bin 1991 geboren und damit ein echtes 90ies Kid. Ich bin also eines dieser Kinder, für die Champion, Fila, Buffalo und Co. inzwischen zum zweiten Mal hip sind, denn schon in meiner Kindheit hat man all diese Brands in meinem Kleiderschrank gefunden. Also glaubt mir, wenn ich sage, dass ich ganz aus dem Häuschen bin, dass sie gerade ihr großes Revival feiern. Damit kommen nämlich auch ein paar wunderschöne Kindheitserinnerungen zurück. Zusammen mit diesen Marken gab es damals in meinem Kleiderschrank Unmengen von Denim in allen seinen Farben und Formen und eben einen Haufen Logoprint-Shirts. Und um all das geht es auch im heutigen Post.
Denn nur weil es Fila und Konsorten schon einmal gab, heißt das noch lange nicht, dass sie angestaubt sind. Die neuen Kollektionen sind toll, denn sie vereinen 90er "Cool" mit aktuellen Trends. Wie beispielsweise mein neues Fila Shirt, das sich definitiv zu einem meiner Lieblingsteile der Saison zählen lassen kann. Zusammen mit viel Denim und den Superga Klassikern, die gefühlt meine ganze Familie auch schon in meiner Kindheit getragen hat, ist das Outfit komplett.
Scrollt zum Ende des Posts um mein Outfit zu shoppen und schaut unbedingt mal auf ABOUT YOU vorbei, denn dort warten ein Haufen von 90ies Looks darauf getragen zu werden! Und seid lieber schnell, bevor alles ausverkauft ist.
Einen guten Start in die Woche und bis bald!
xx Feli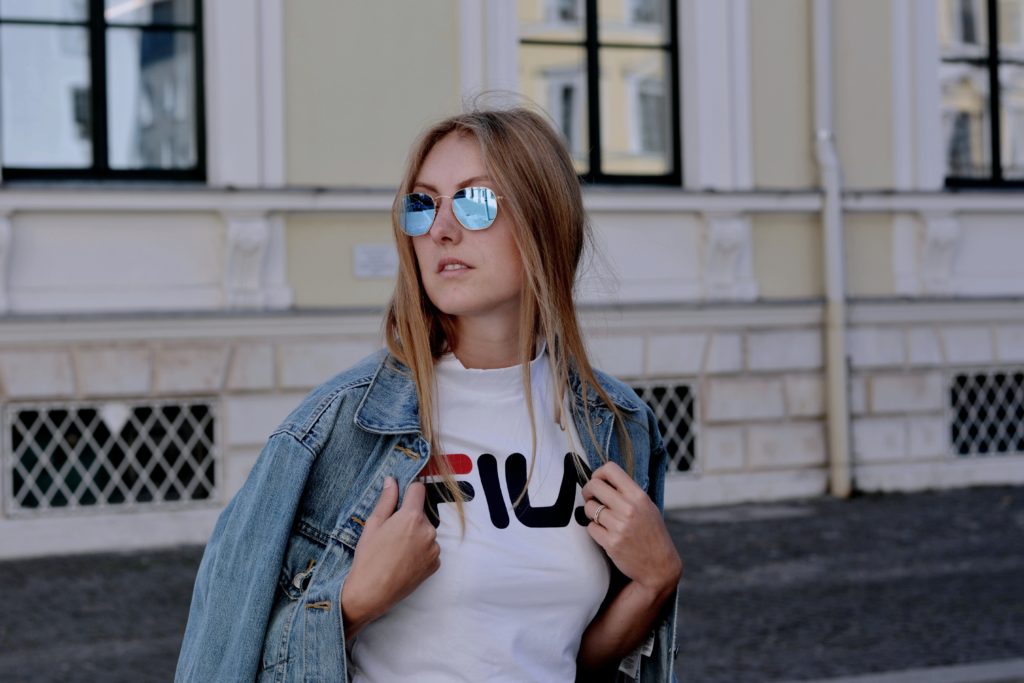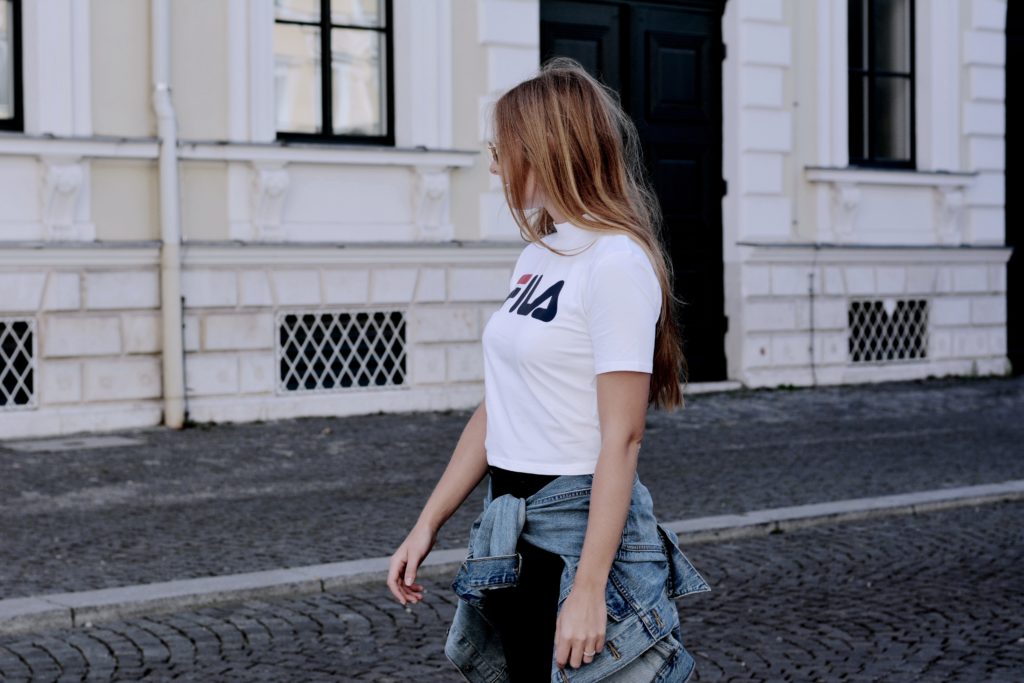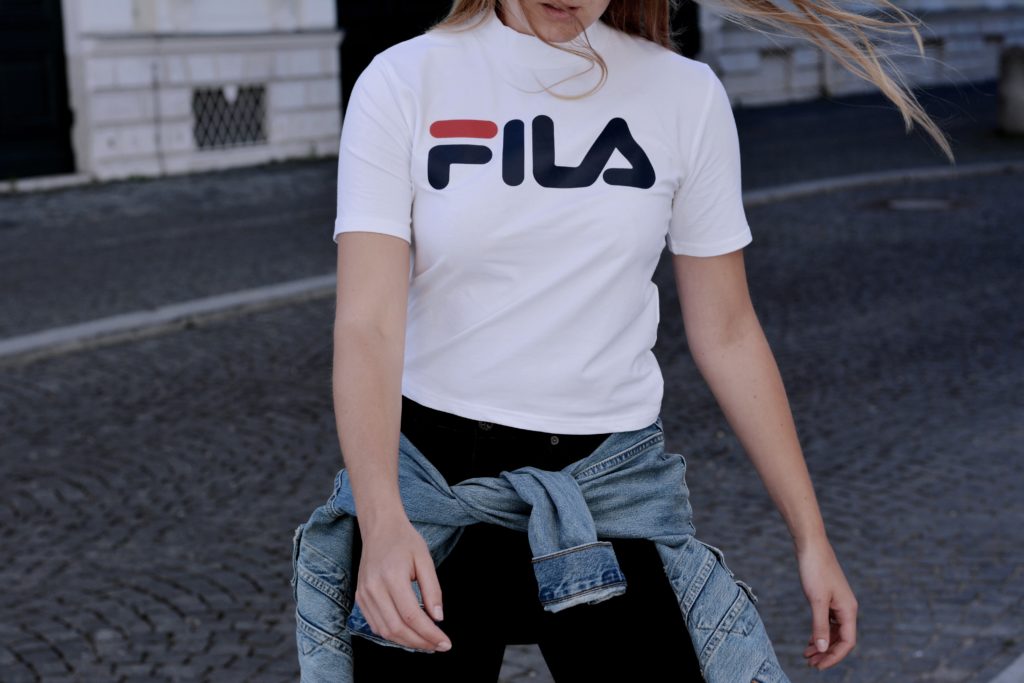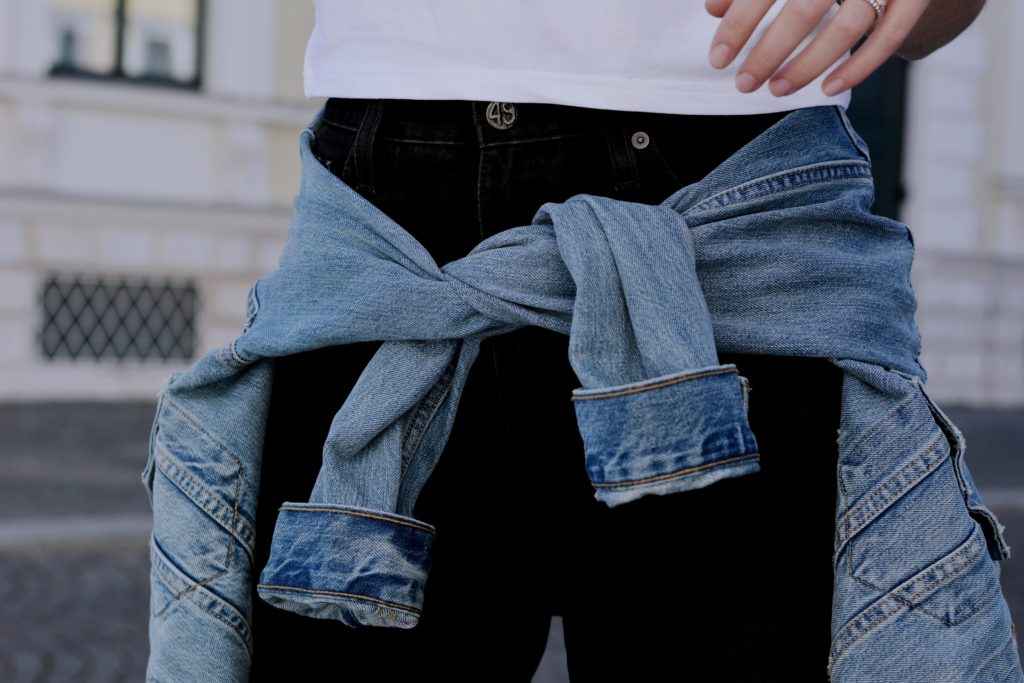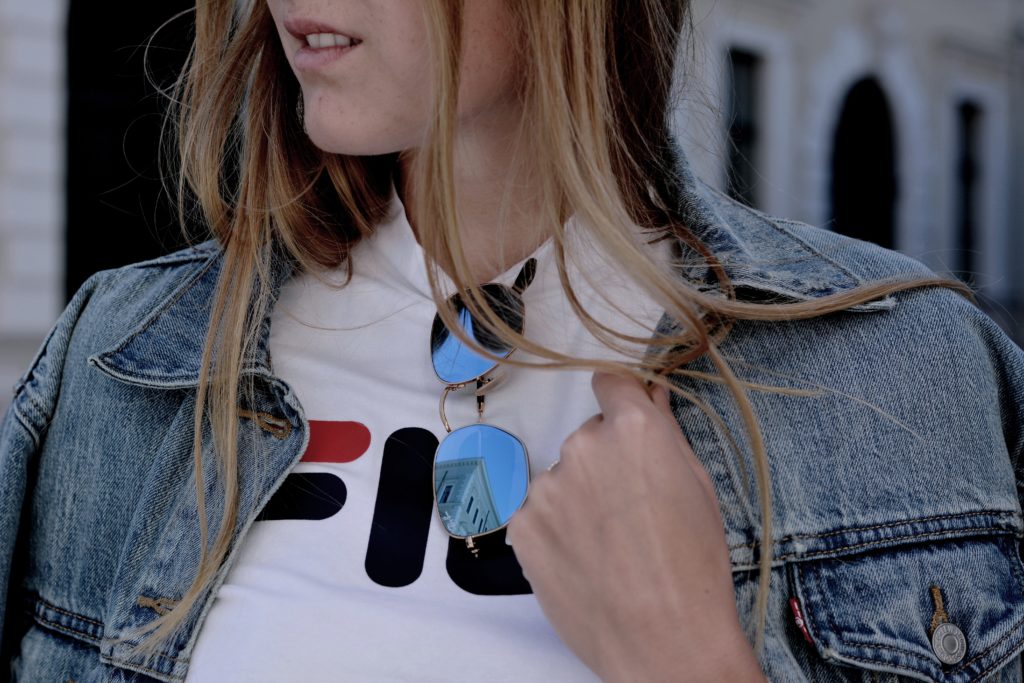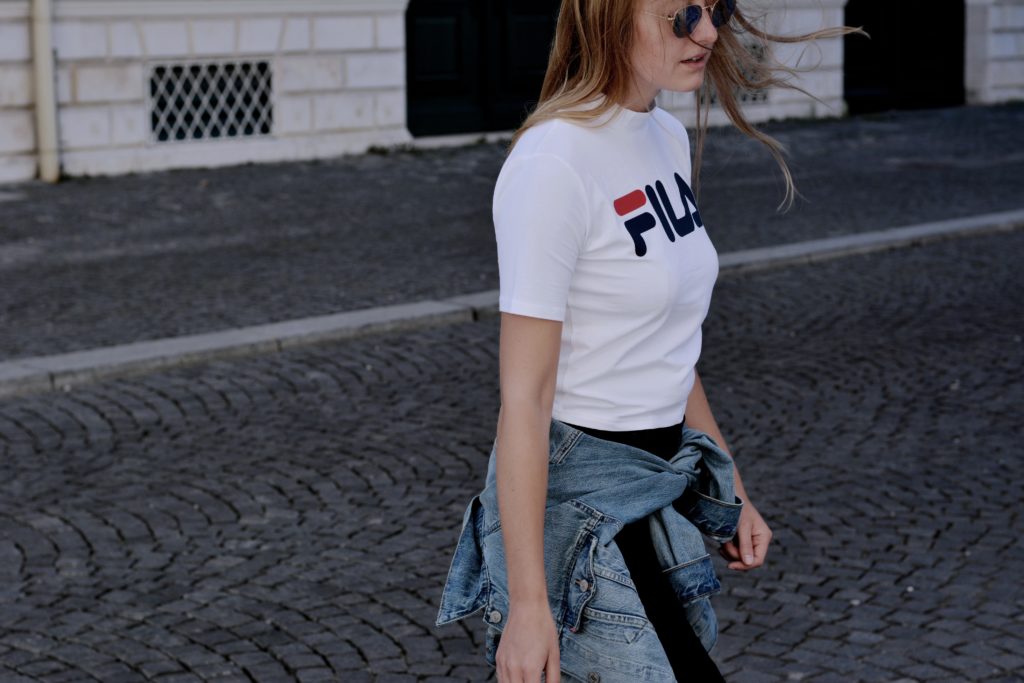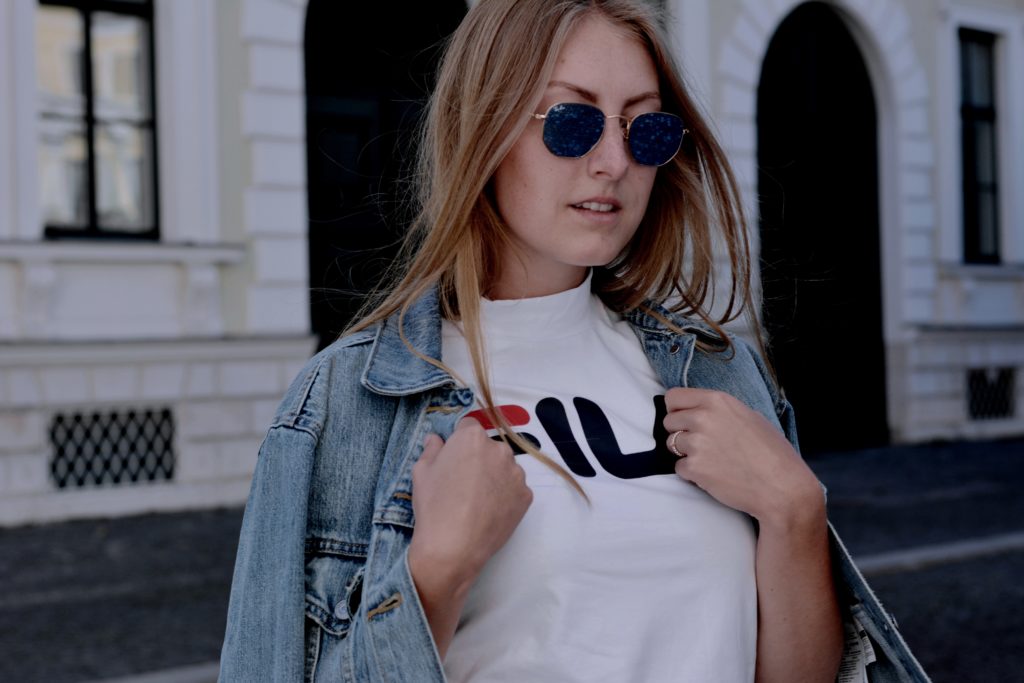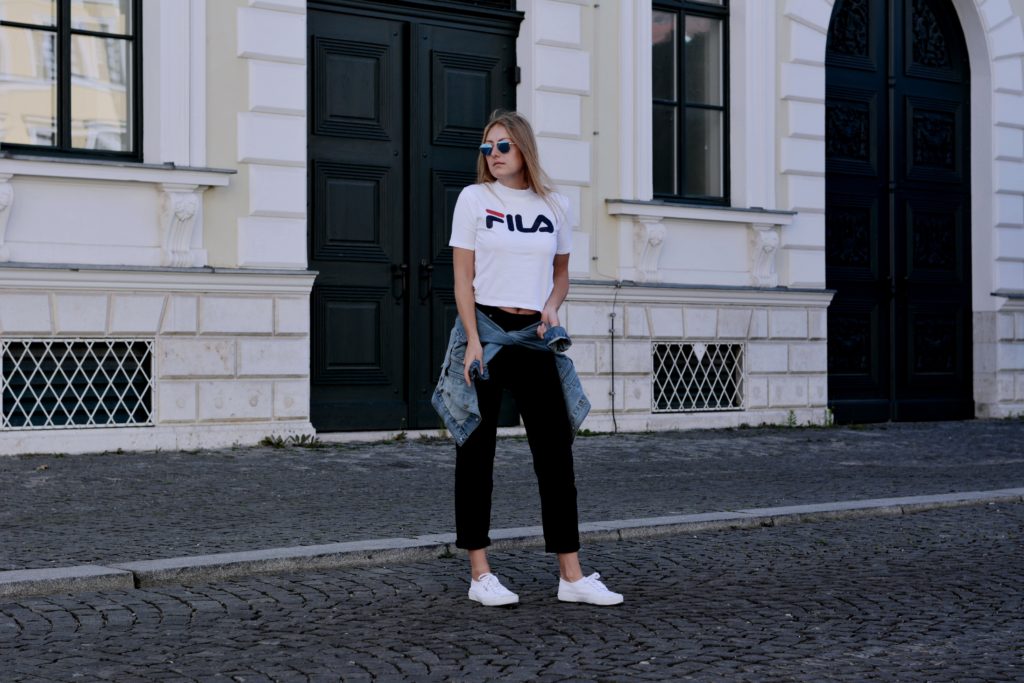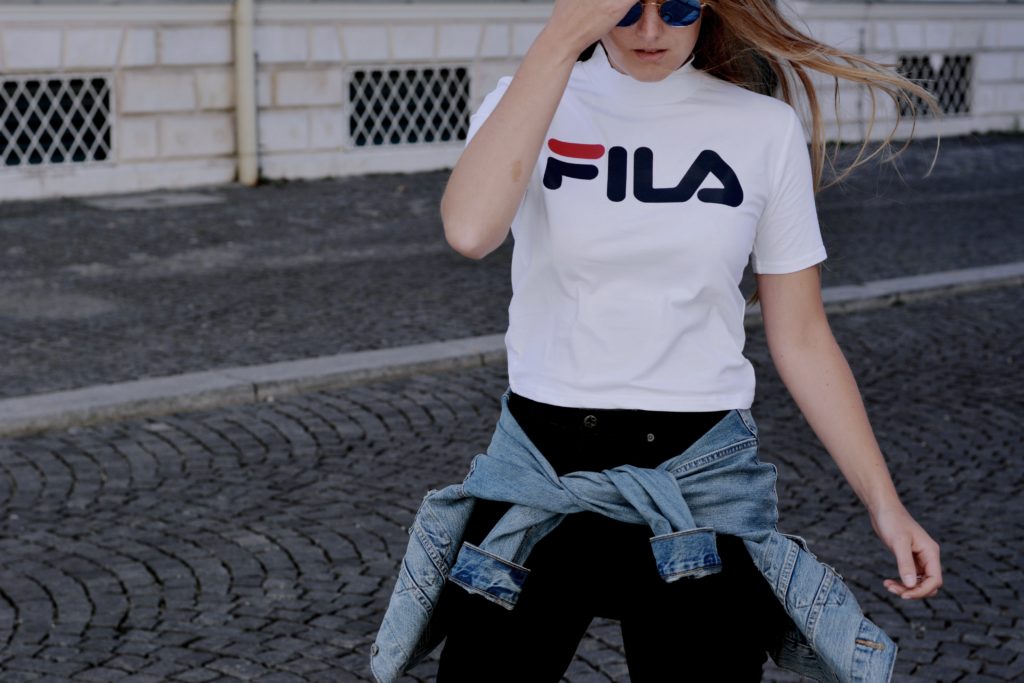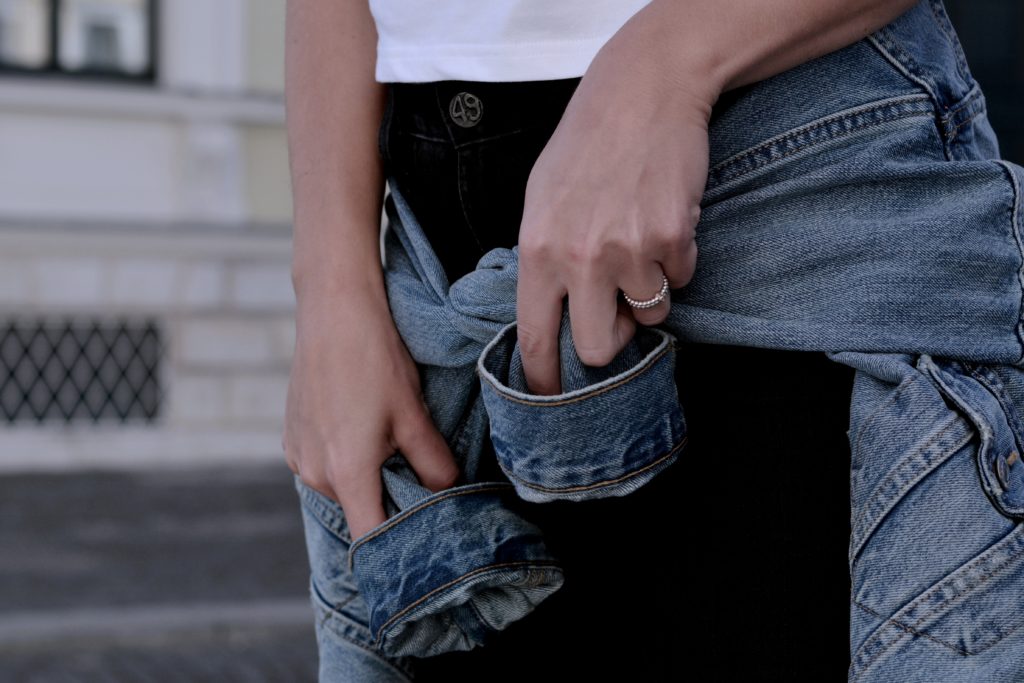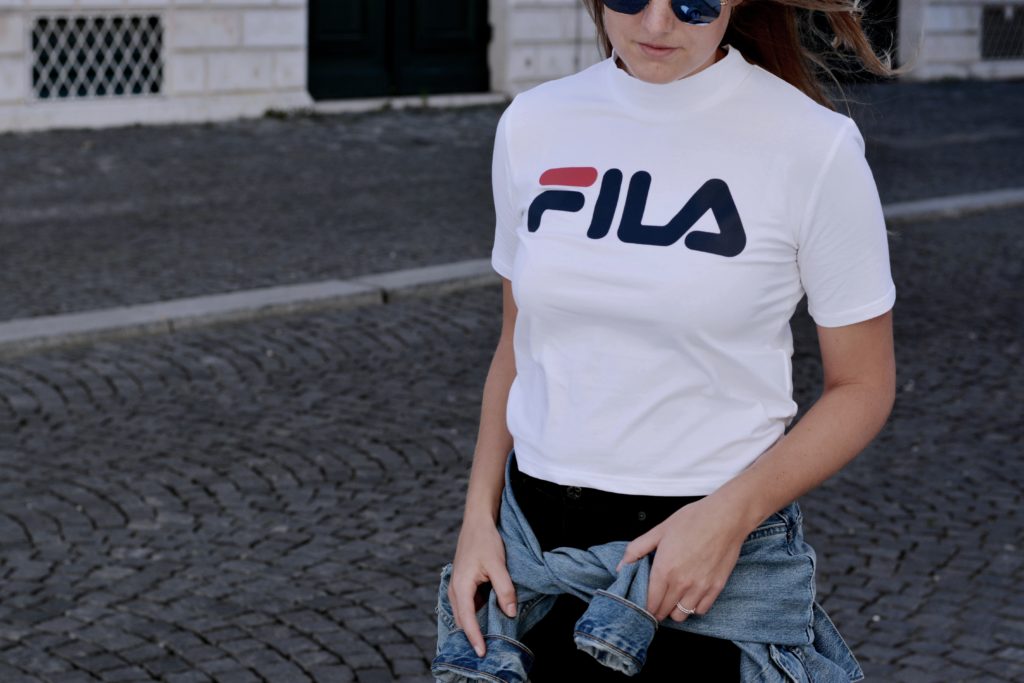 Jacket/Jacke: Levi's via ABOUT YOU
Shirt/Shirt: FILA via ABOUT YOU – ON SALE!!
Pants/Jeans: AG Jeans
Bangle/Armreif: Pandora
Rings/Ringe: Pandora
Sneakers/Sneaker: Superga
in cooperation with ABOUT YOU