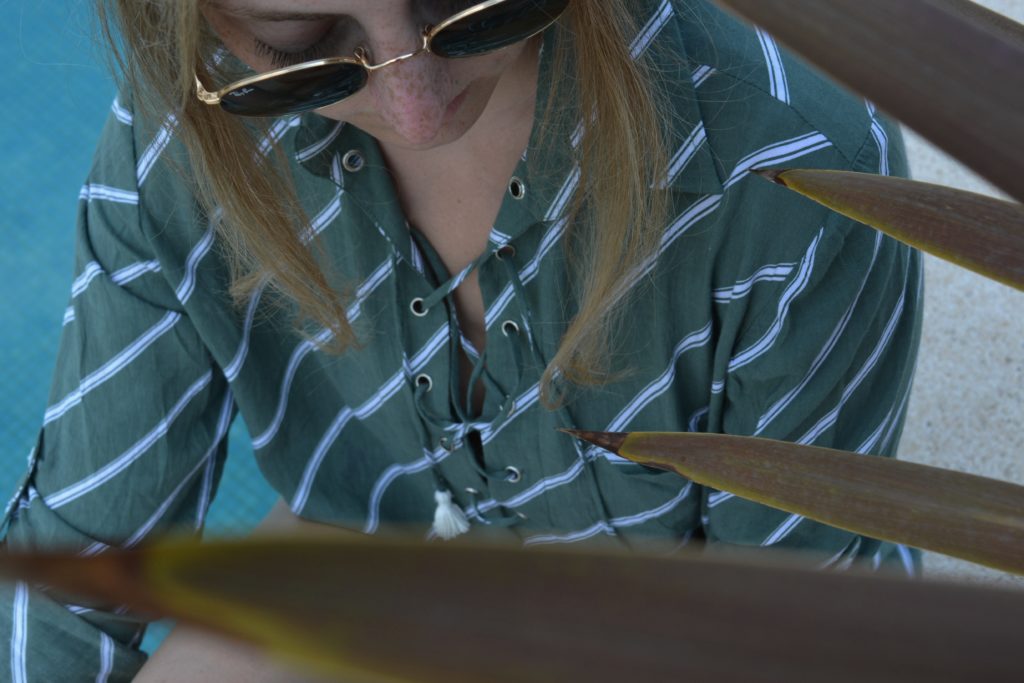 I am sick of the cold weather in Germany already. It is freezing cold outside but when you step into busses, trams and subways it is too hot to stand it. I wish we were back in Spain hanging out by the pool aaallllll day looong! I was talking about our AirBnB room before and today I want to show you the beautiful pool we had right next to the appartment and that we were almost using by ourselves only as to other guests hardly ever stayed at the accomodation but rather drove to the beach. I had to show you the amazing place and also my "almost everyday outfit" consisting of a striped lace-up shirt by Faithful the brand, a bikini and blue denim shorts. As I by the way don't like how much space typical beach towels need in suitcases we bought some hamam towels from French brand Febronie via Westwing that need less space and also are less heavy. And of course a swimming ring must not be missing and as I wanted something different than the typical donut everyone has we bought an ananas.
I love looking at these photos again and thought it also might help you all to not get the winter blues to much already!
xx Feli
Ich sag's euch: ich hab jetzt schon die Schnauze voll vom nasskalten deutschen Herbstwetter. Draußen ist es ungemütlich kalt und in Bus, Tram und U-Bahn ist die Heizung auf gefühlt 40 Grad eingestellt, sodass man sich fühlt wie in der Sauna und am liebsten unterm Daunenmantel einen Bikini tragen würde. Da wünscht man sich doch zurück in den Urlaub an den Pool. Ich habe ja schon kurz von unserer schönen Unterkunft auf Mallorca geschrieben und möchte euch heute dahin mitnehmen. Zu unserem Appartement hat eine traumhaft schöne und toll gepflegte Anlage inklusive Pool gehört und da die wenigen anderen Gäste der Pension sich kaum dort aufgehalten haben, sondern meistens an einen der umliegenden Strände gefahren sind, hatten wir den Pool so gut wie immer für uns allein. Ich musste ihn euch also unbedingt zeigen und wollte die Gelegenheit auch gleich nutzen, um euch mein absolutes "jeden Tag am Pool" Outfit zu zeigen. Am liebsten habe ich ein luftiges Hemd von Faithful the brand über meinem Bikini und dazu blaue Jeanshorts getragen. Weil es mich übrigens ziemlich nervt, wie viel kostbaren Platz normale Strandhandtücher im Koffer wegnehmen, haben wir uns vor dem Urlaub noch Hamamtücher von der französischen Marke Febronie bei Westwing bestellt. Die sind nicht nur platzsparender sondern besonders leicht und trockenen schön schnell. Perfekt also auch für den Strand oder als Unterlage auf der Sonnenliege. Und was natürlich nicht fehlen durfte war ein Schwimmring für den Pool. Ich finde aber, dass das Donut-Design schon ziemlich ausgelutscht ist und deshalb haben wir uns eine Ananas gekauft. 
Die Fotos vom Urlaub schaue ich einfach gerne immer wieder an und ich hoffe auch euch damit noch ein bisschen or dem Winter Blues bewahren zu können. 
xx Feli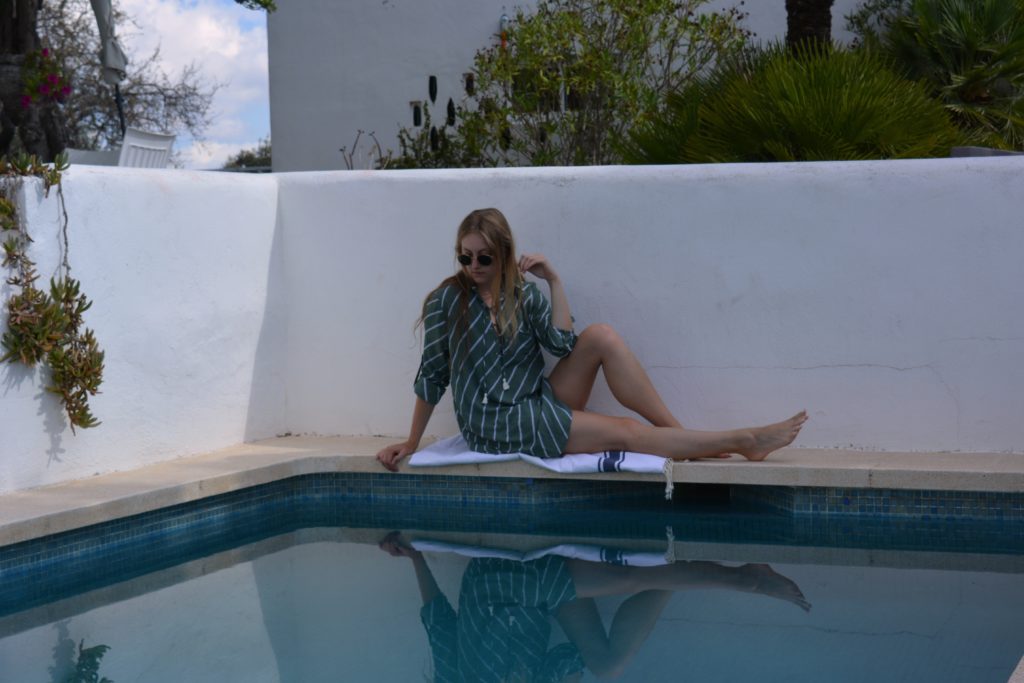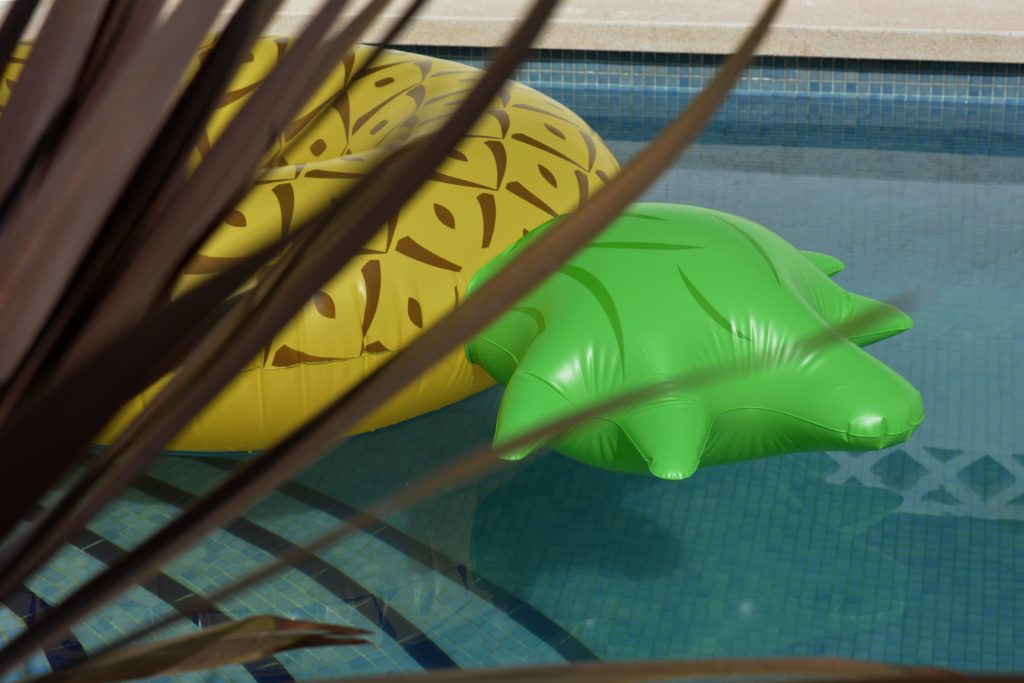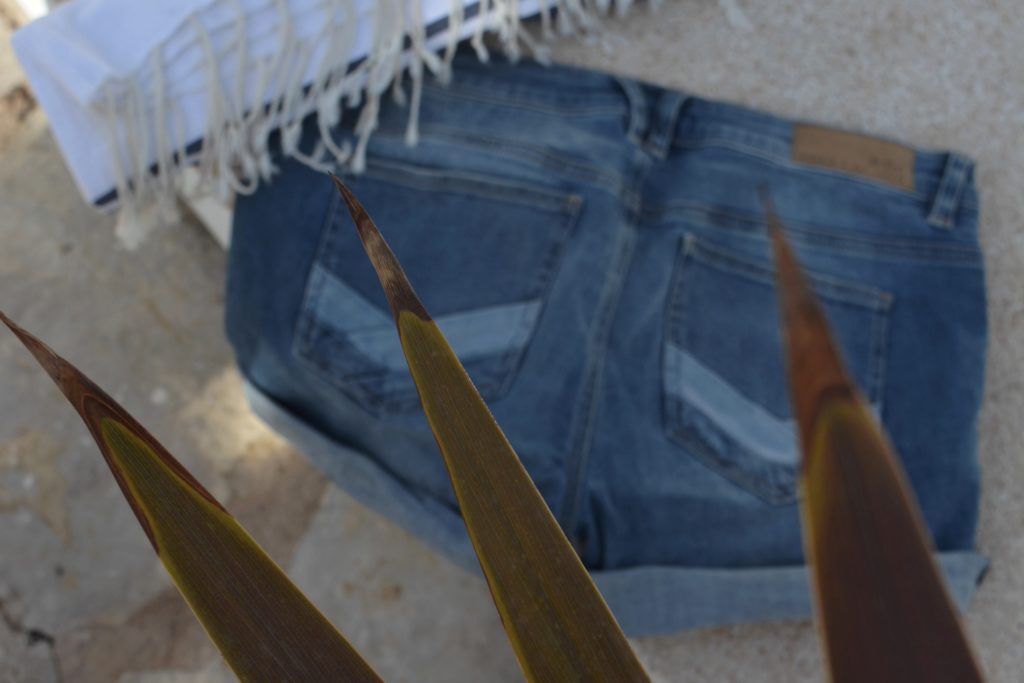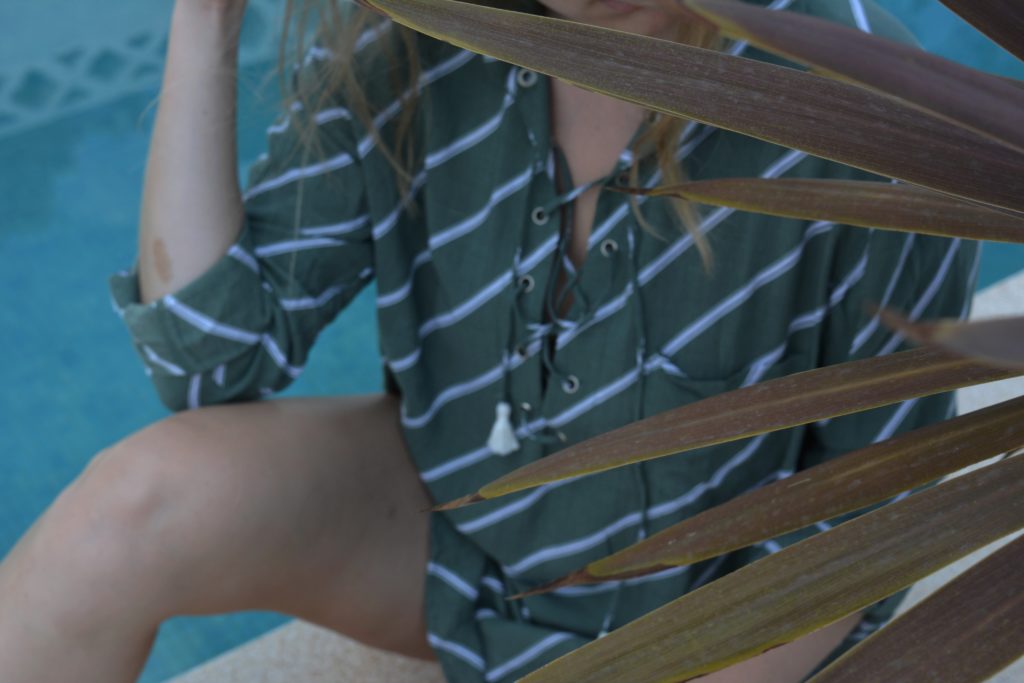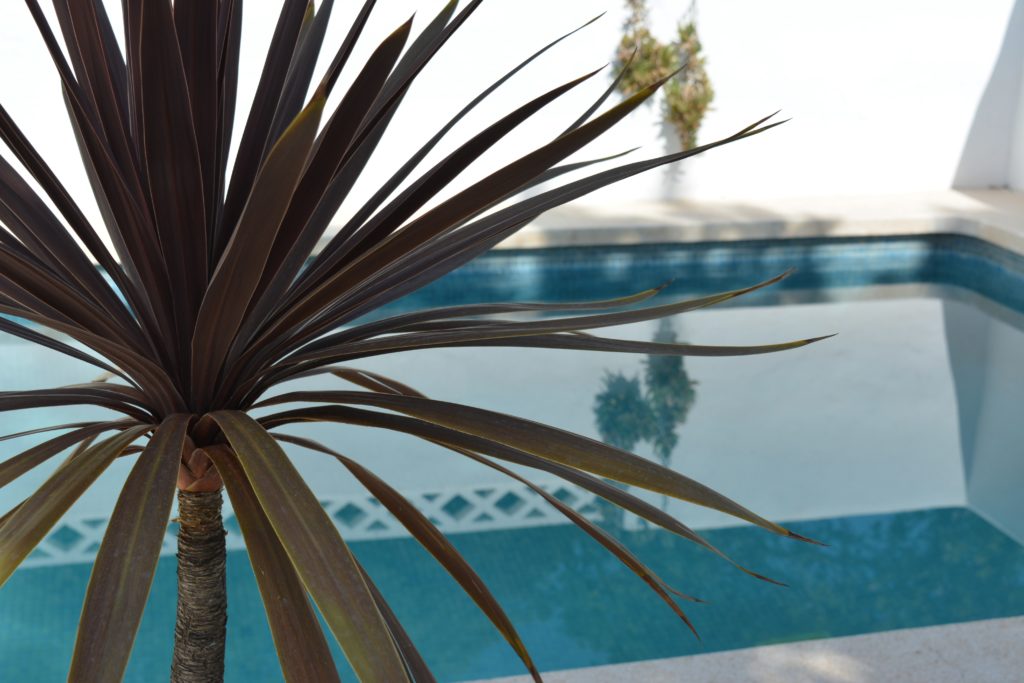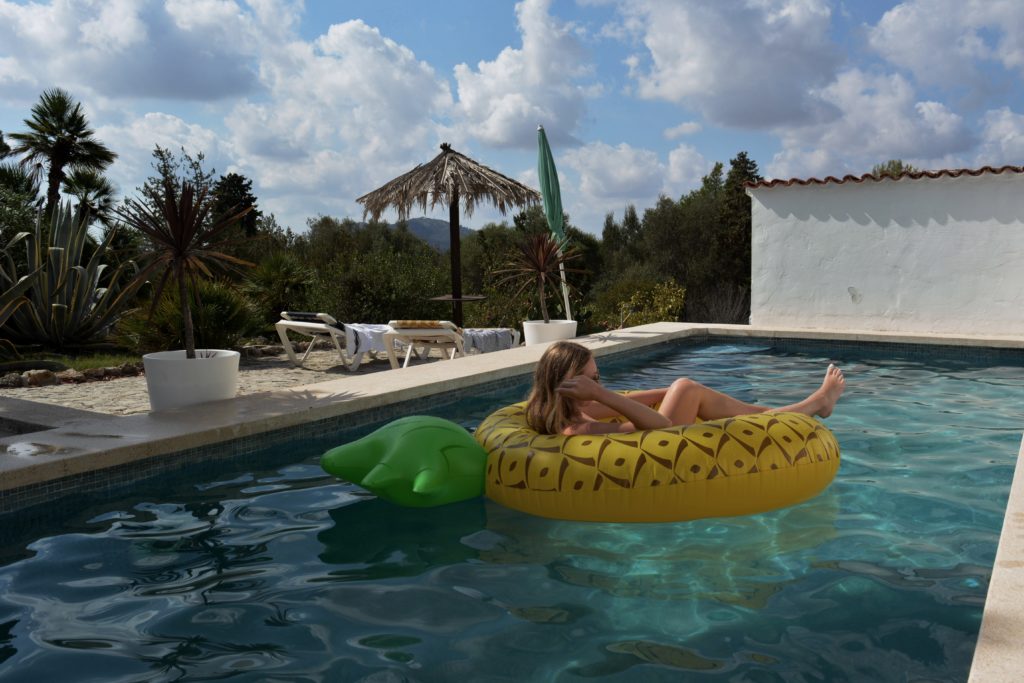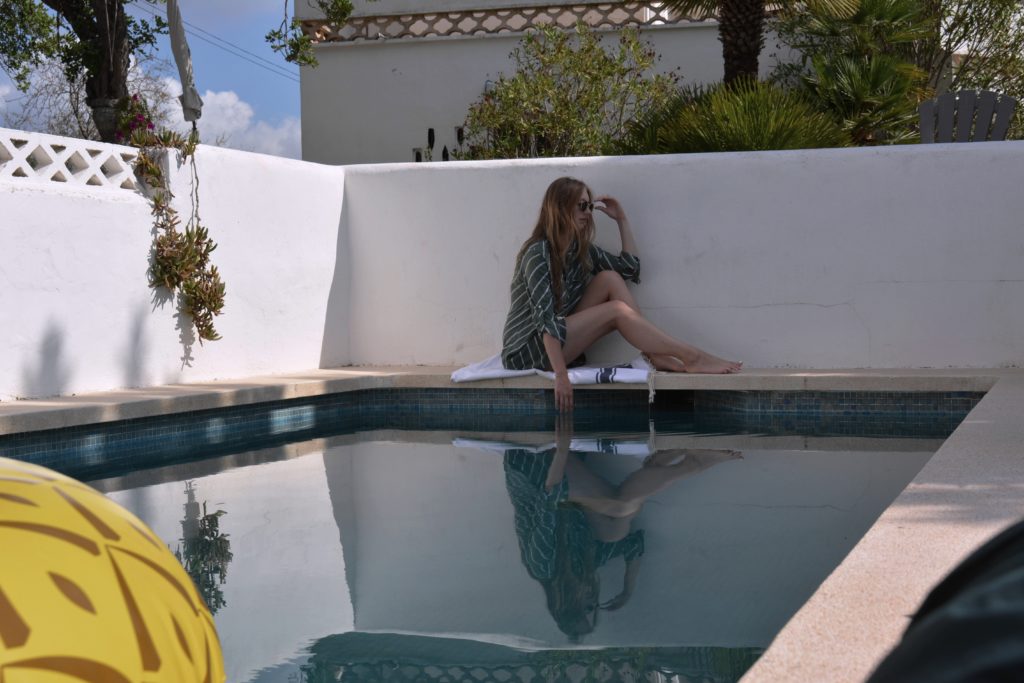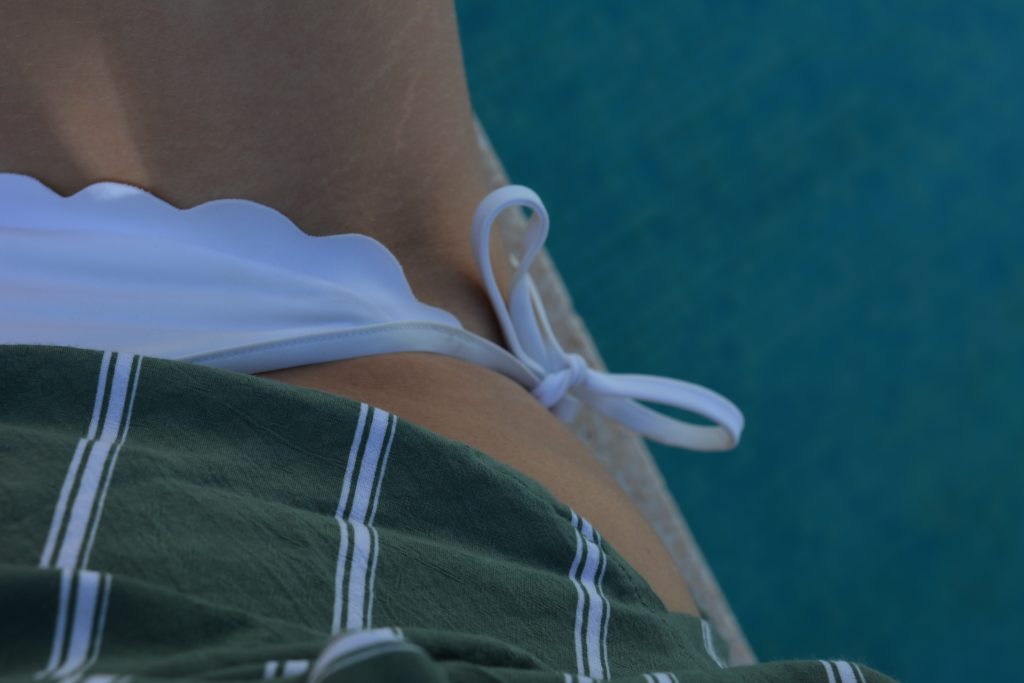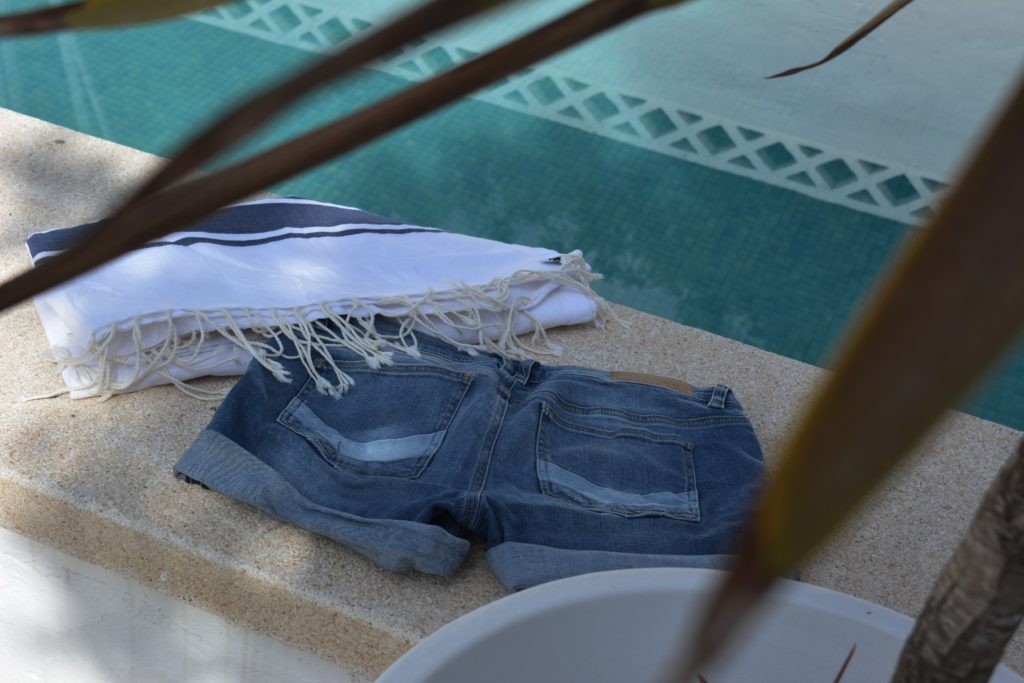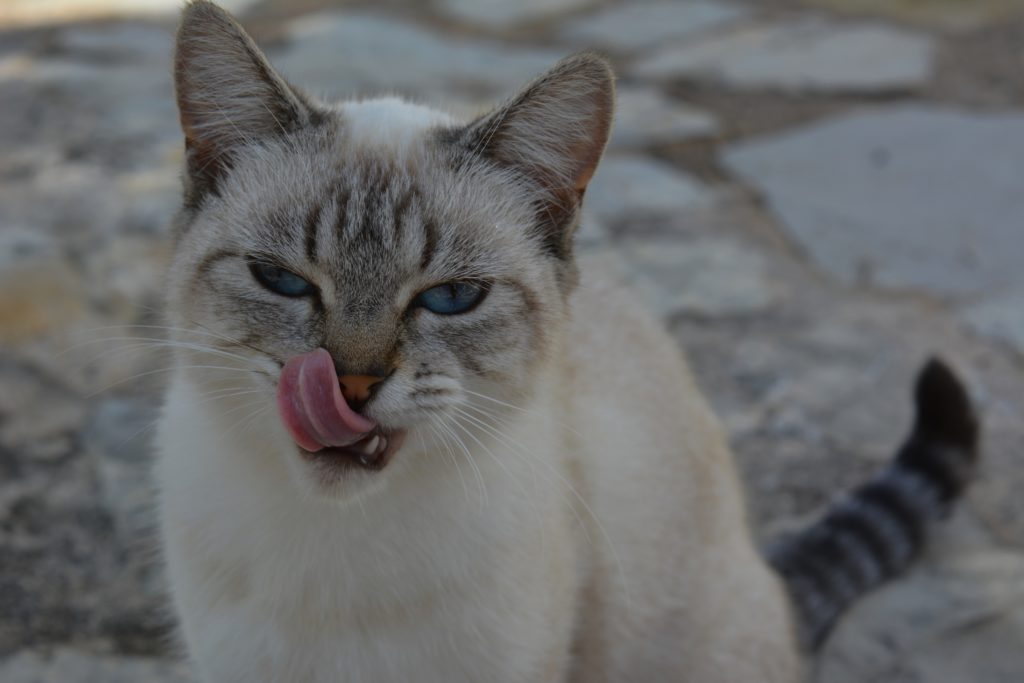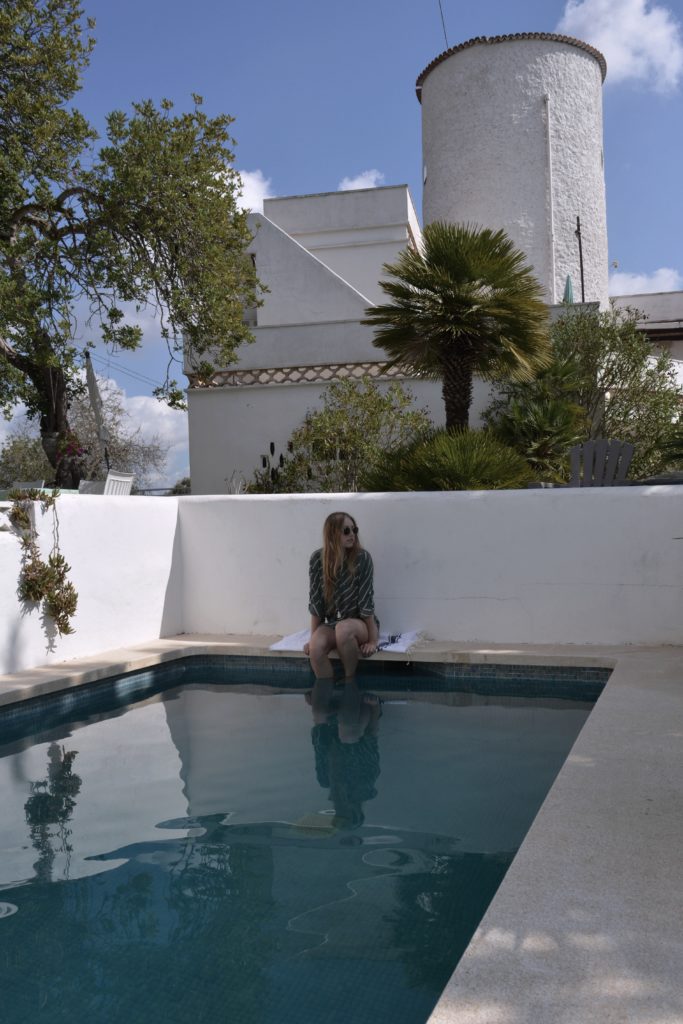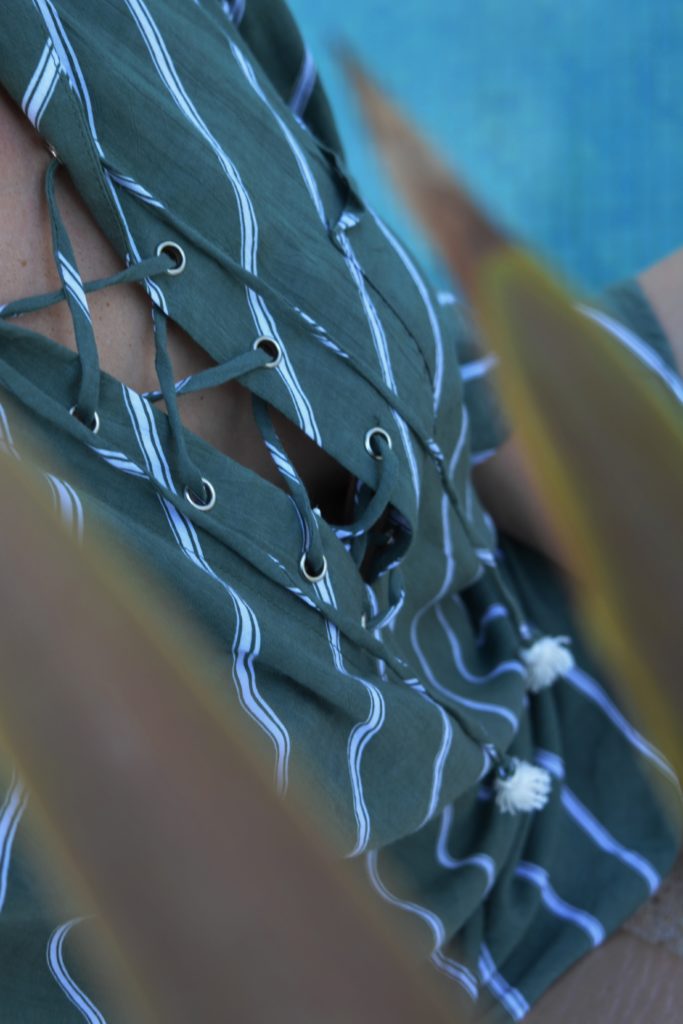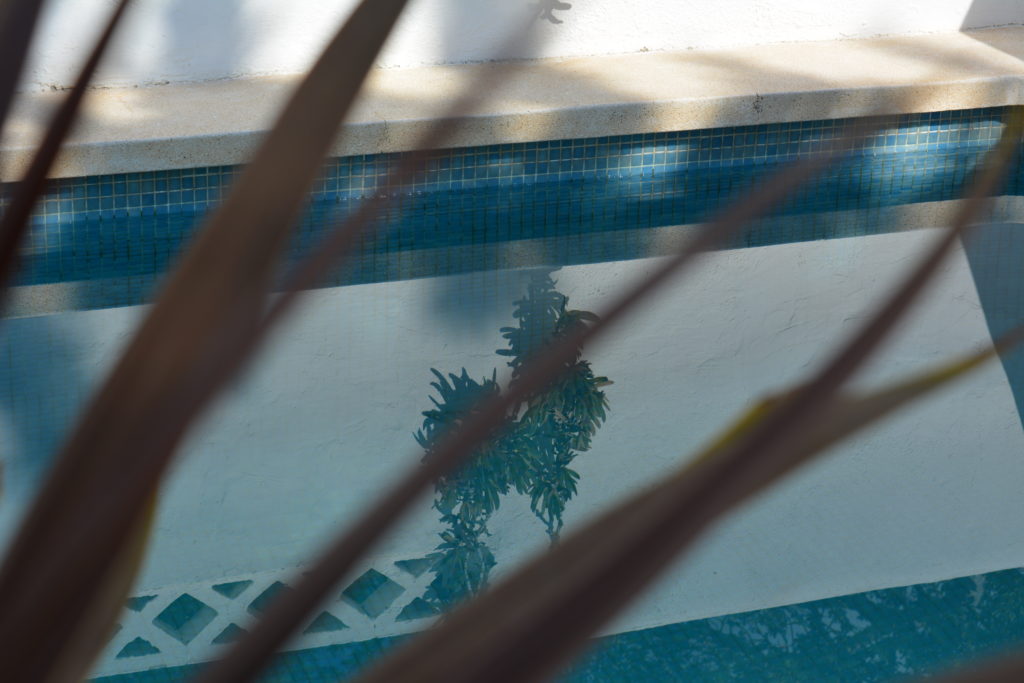 Shirt/Hemd: Faithful the brand (similar here)
Bikini pants/Bikinihose: H&M (similar here)
Denim shorts/Jeansshorts: Esprit (similar here)
Sunglasses/Sonnenbrille: Ray Ban
Hamam towel/Hamamtuch: Febronie via Westwing (similar here)
Ananas swimming ring/Ananas-Schwimmring: design3000