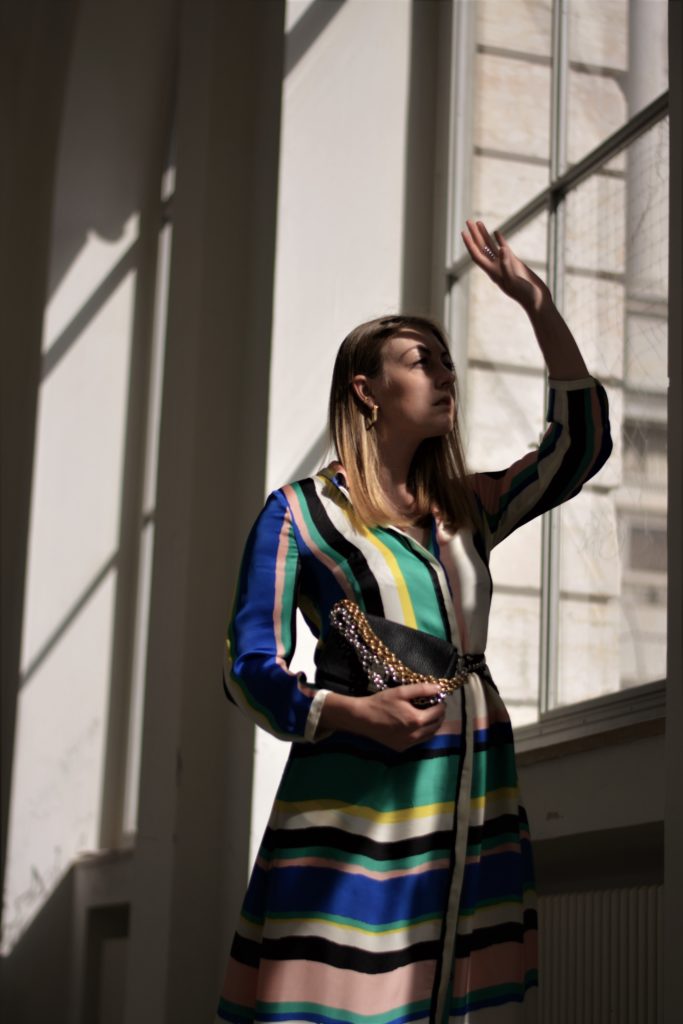 OUTFIT: WEDDING GUEST DRESSES
ENG
Hi everyone, long time no hear. I am very sorry for that but I have been busy writing a finance assignment for my MBA and hosting a blogger and fashion editor fleamarket here in Munich. And once I was done with these projects my body applied the emergency brake and I was ill in bed for a couple of days.
Luckily I am feeling a lot better again and was able to shoot this beautiful dress I found in TK Maxx some days ago. Slowly but surely there are more and more weddings in my circle of friends and acquaintances as well as my family. Therefore I am hearing the question what to wear as a weddings guest more often lately. Dresses like this colourful striped midi dress for me are the perfect choice for such a occasion. They are chic but still not too extravagant. For me the bride should be in the spotlight on her wedding day. Therefore I don't like guests who wear outfits that attract way more attention than they should.
I rather go for understatement and complete my look with some special accessories. Especially some sparkling jewellery like the Sif Jakobs earcuff, hoops and ring as well as the studded belt I am wearing can make a simple blouse dress as mine look equally special and subtle.
If you are invited to a wedding and are still worried you might not find an adequate outfit I might have a solution. Check out the current festive dresses collection of Esprit. The offer a huge range of dresses for every budget and almost every type of wedding. I am sure you'll love it and feel amazing in the dress of your choice.
If still you can't find the perfect dress take a look at these cocktail dresses. Perhaps there you will find your dress.
I am looking forward to seeing you in your new dresses. Tag me on Instagram, if you post a photo wearing your dress. I promise to leave a comment!
Have a lovely week, my dears!
xx Feli
DE
Hallo Leute, lang ist's her. Es tut mir leid, dass ich eine Weile nichts von mir hab hören lassen, jedoch habe ich eine Hausarbeit zum Thema Finanzen schreiben müssen und zeitgleich meinen ersten Blogger und Fashion Editor Flohmarkt hier in München organisiert und durchgeführt. Anschließend hat mein Körper die Notbremse gezogen – es war wohl doch etwas viel auf einmal – und ich lag einige Tage flach. 
Inzwischen geht es mir aber wieder viel besser und ich bin zurück am PC, um diesen neuen Blogpost mit euch zu teilen. Es geht um ein Thema, das mich mit jedem Jahr mehr beschäftigt, denn in meinem Freundes- und Bekanntenkreis sowie in meiner Familie gibt es mehr und mehr Hochzeiten. Immer öfter also stellt sich auch die Frage nach dem perfekten Kleid als Hochzeitsgast. Deshalb halte ich nicht von Gästen, die diesen Tag als ihre eigene Bühne ansehen und sich schrecklich aufbrezeln. Ich übe mich diesbezüglich lieber in Zurückhaltung, es ist schließlich der Tag der Braut und da soll auch sie den ganzen Tage über im Spotlight stehen. 
Dieses bunte Clements Ribeiro Midi-Blusenkleid beispielsweise, welches ich vor einigen Tagen bei TK Maxx ergattert habe, eignet sich meiner Meinung nach ausgezeichnet als Kleid als Hochzeitsgast. Für ein bisschen Glamour ist mit hübschen Schmuckstücken gesorgt. Ich trage einen Earcuff, Kreolen und einen Statementring von Sif Jakobs. Außerdem eine schwarze Tasche mit zweifarbiger Hardware in silber und gold und einen nietenbesetzten Gürtel. Das eher schlicht geschnittene Blusenkleid bekommt damit eine gesunde und dennoch subtile Note Eleganz. 
Wenn ihr also bald auf eine Hochzeit eingeladen seid, sorgt euch nicht. Denn beispielsweise Esprit hat für euch eine riesen Auswahl an festlichen Kleidern. Es ist für nahezu jedes Budget das richtige dabei. Und egal, ob es eine Strandhochzeit, eine besonders elegante Hochzeit in einem Schlösschen oder aber ein gemütliches kleines Fest ist, ich bin sicher, auch für euch ist dort das richtige dabei.
Ihr habt trotzdem nicht das richtige Kleid gefunden? Dann gibt es hier auch noch eine riesen Auswahl an Cocktailkleidern, mit denen ihr für die nächste Hochzeit definitiv klasse gekleidet seid.
Und wenn ihr euch tatsächlich für eines der Modelle entscheidet, postet doch gerne in Foto auf Instagram. Taggt mich und ich lasse euch gerne einen Kommentar da. 
Habt eine schöne Woche ihr Lieben!
xx Feli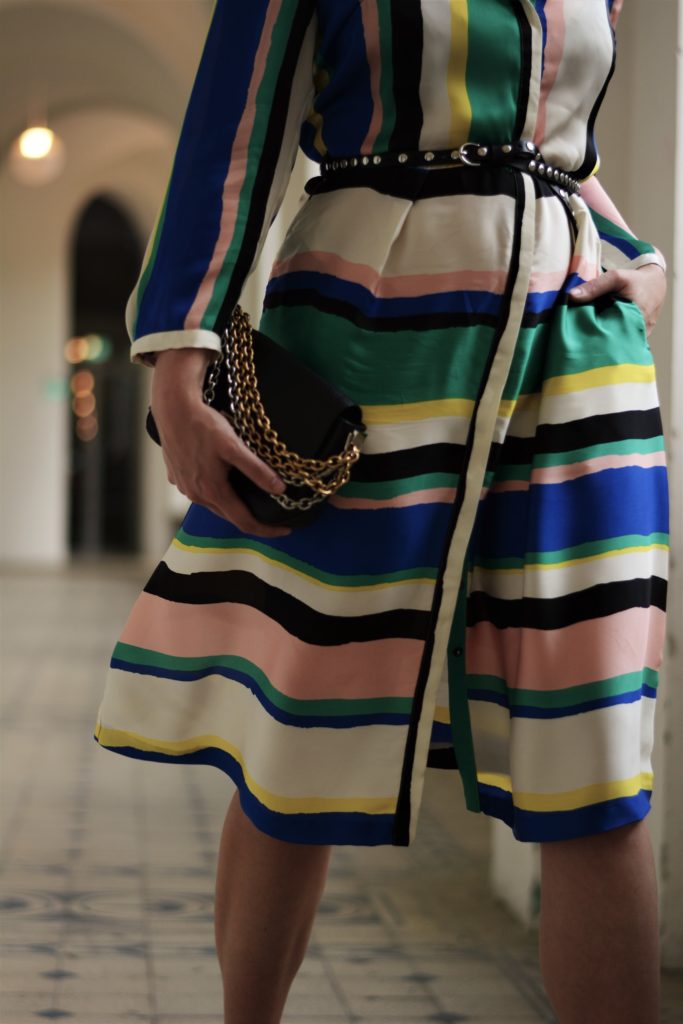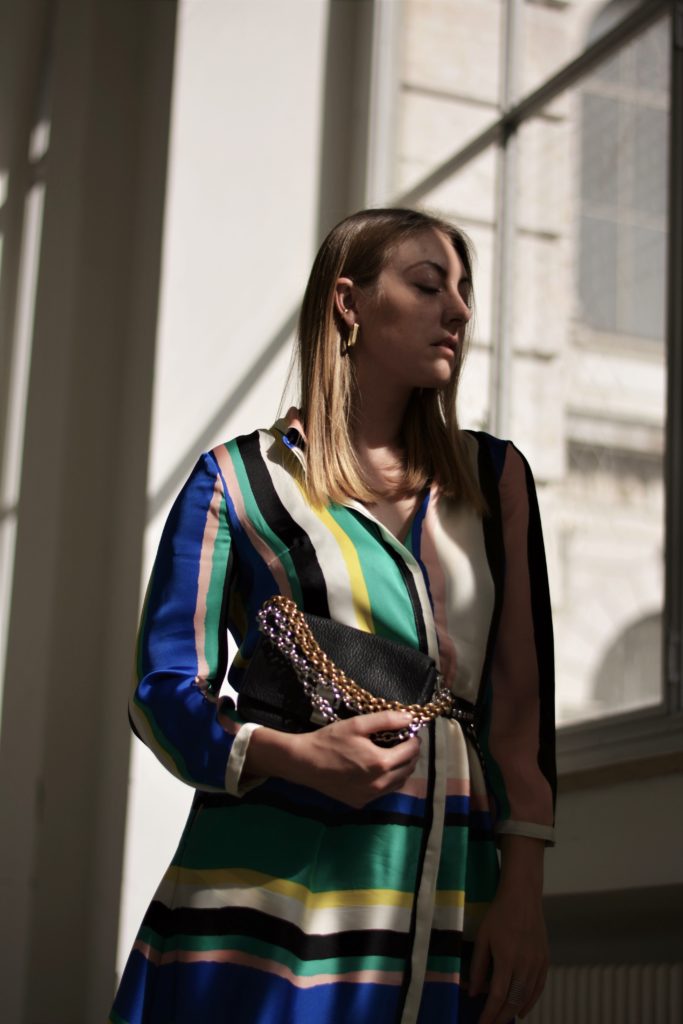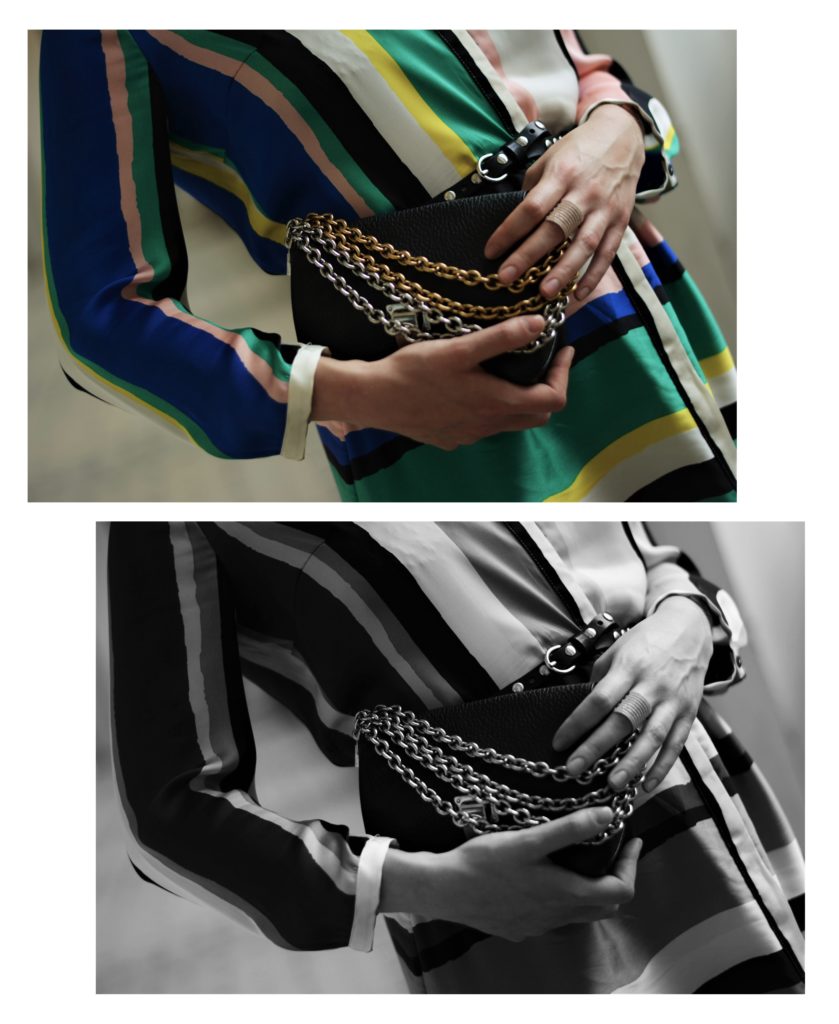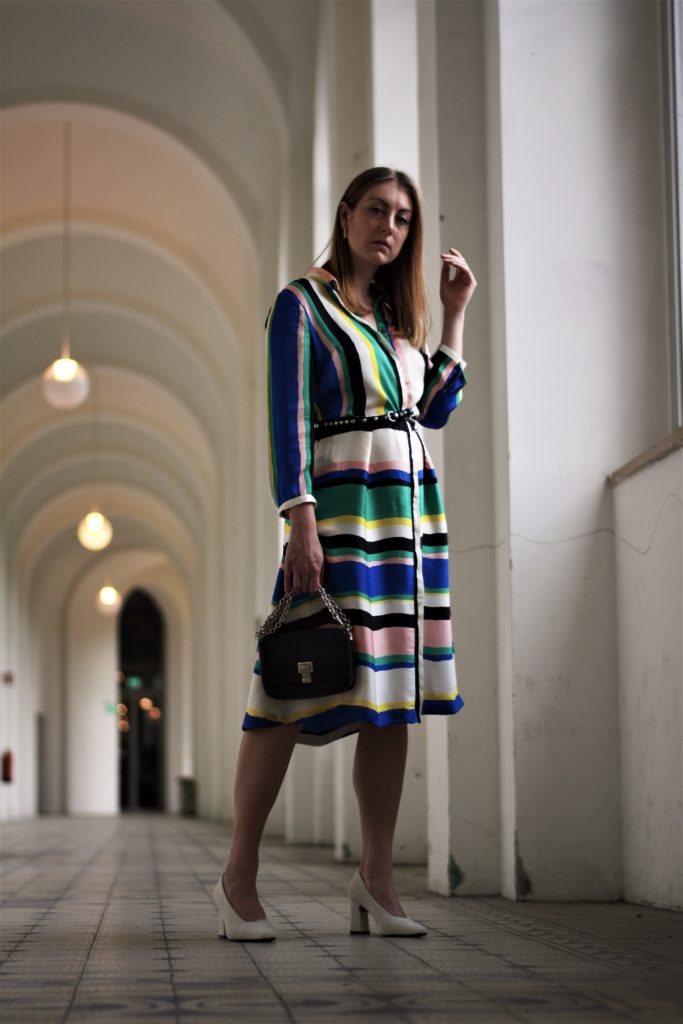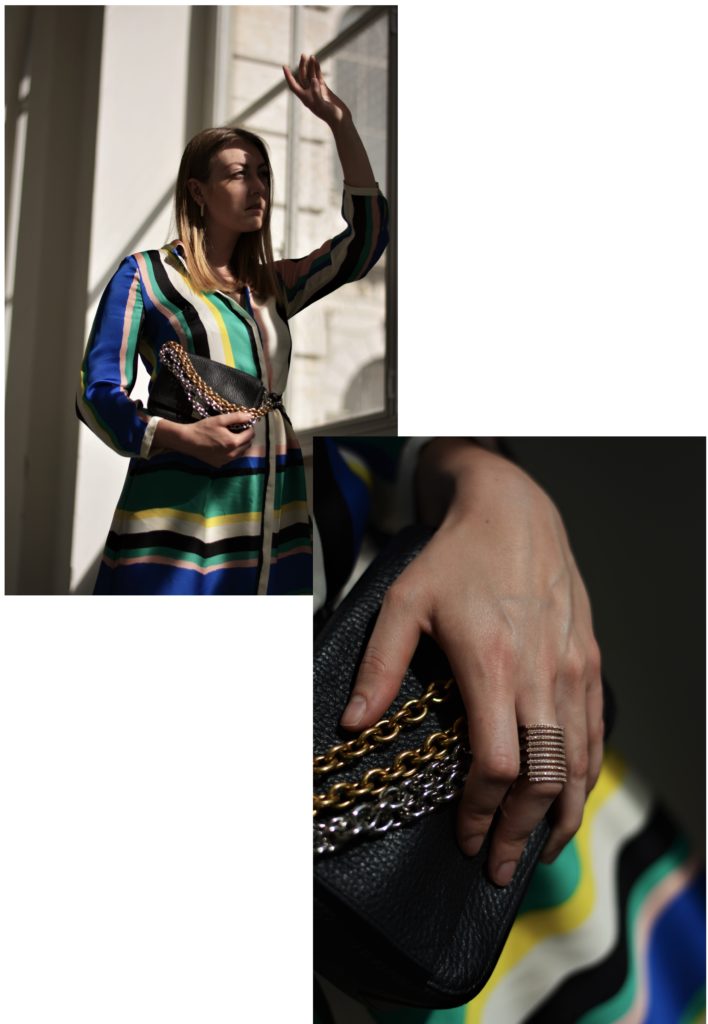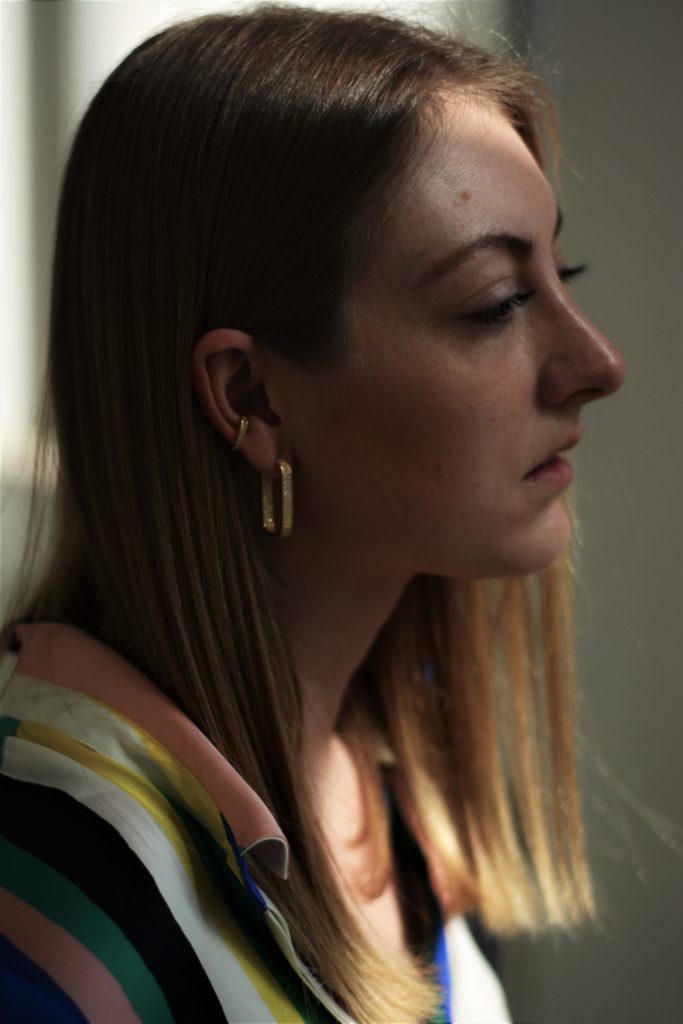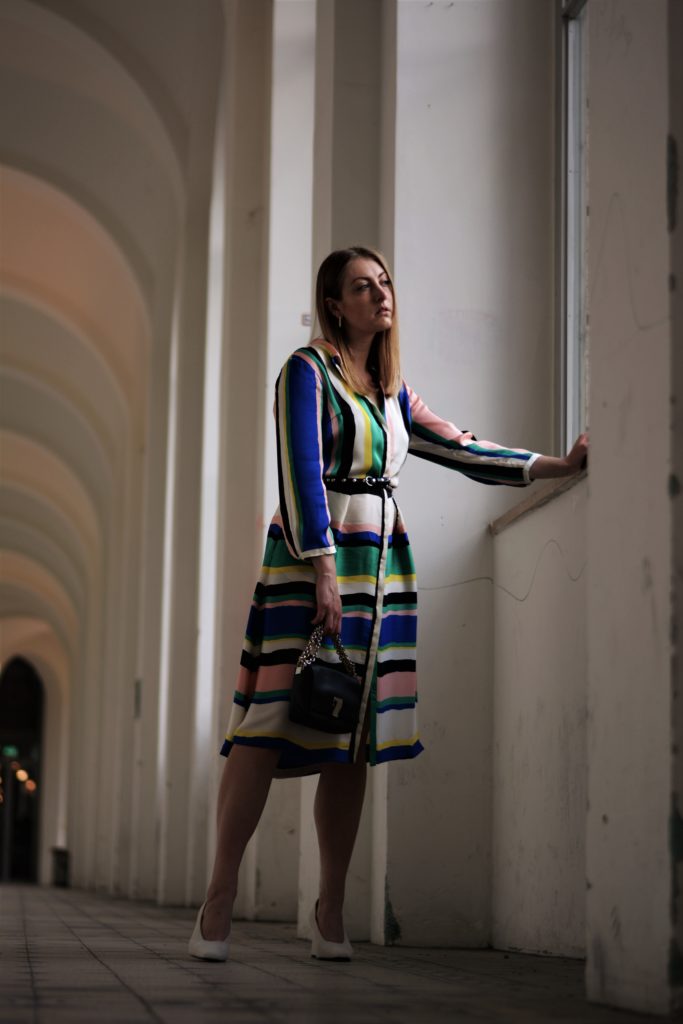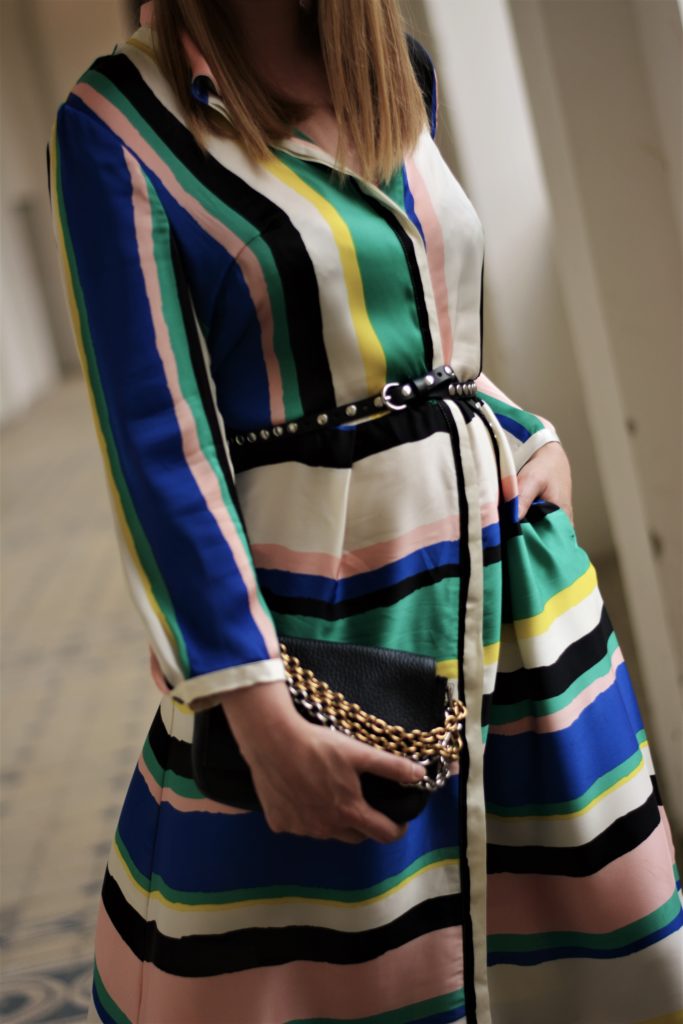 SHOP THE LOOK
Dress/Kleid: Clements Ribeiro via Tk Maxx
Shoes/Schuhe: Mango
Earcuff/Earcuff: Sif Jakobs*
Hoops/Kreolen: Sif Jakobs**
Ring/Ring: Sif Jakobs**
Bag/Tasche: Proenza Schouler
Belt/Gürtel: Diesel*
AD: This post contains affiliate links. I receive a provision by sales from the links however the price itself doesn't change for you. Items marked with * were gifted by the brands or shops named. Items marked with ** were borrowed from the brands or shops named./WERBUNG: Dieser Beitrag enthält Affiliate Links. Bei einem Kauf über einen Affiliate Link, erhalte ich eine Provision. Der Kaufpreis selbst verändert sich für euch dadurch nicht. Die mit * markierten Produkte wurden mir von den genannten Marken bzw. Shops kostenlos zur Verfügung gestellt. Die mit ** markierten Produkte sind Leihgaben der genannten Shops oder Marken.