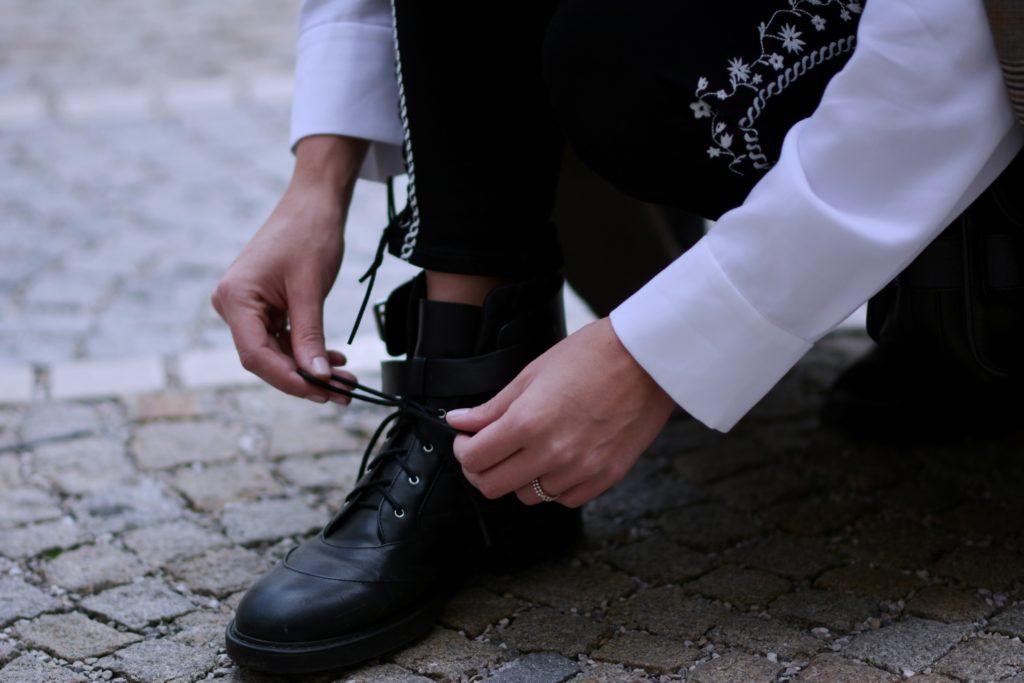 Happy Monday everyone! How was your weekend? I spent some quality time with my family, boyfriend and friends which is also why I have been rather inactive on Instagram. Please forgive me 🙂
But to make up for that here comes a new outfit. It's about very special pants that were designed from AG together with of one of Munich's most popular department stores for its 175th anniversary – Lodenfrey. I told you a lot about AG already and showed you my Legging Ankle just a few days ago. And also the pants designed for the anniversary are a Leggings Ankle however it received some very special details such as a lace-up detail and floral embroideries. These very special pants will be available at Lodenfrey for a very limited time only. So better be quick if you want one to be yours.
I combined my pair with a white oversized blouse, a glencheck blazer I borrowed from my friend Lisa and some cool boots from Esprit. Sunnies and some jewellery mustn't me missing of course. How do you like this look and what do you think of my new pants?
Can't wait to read your comments!
xx Feli
Einen schönen Montag euch alles! Wie war euer Wochenende? Meines habe ich vor allem für Quality Time mit Familie, Freunden und meinem Schatz genutzt und war deshalb auf Instagram etwas wenig aktiv. Seid mir bitte nicht böse 🙂
Ich möchte es deshalb gerne wieder gut machen und zwar mit einem neuen Outfitpost. Dieses Mal geht es um eine ganz besondere Hose, die meine Lieblingsjeansmarke AG zusammen mit einem der populärsten Kaufhäuser Münchens anlässlich dessen 175 jährigen Jubiläums entworfen hat – nämlich mit Lodenfrey. Ich habe ja schon öfter von AG erzählt und euch sogar erst kürzlich meine Legging Ankle in einem Blogpost gezeigt. Auch das Jubiläums-Modell ist eine Legging Ankle, die jedoch ein paar ganz besondere Details verpasst bekommen hat. Nämlich hat sie ein Schnürelement und noch dazu eine hübsche Blumenstickerei in creme. Es gibt die Hose aktuell und außerdem nur für eine kurze Zeit bei Lodenfrey zu kaufen. Wenn ihr euch also ein Exemplar sichern wollt, dann seid am besten schnell.
Ich hab meine mit einem weißen oversized geschnittenen Hemd, einem Glencheck-Blazer, den ich von Lisa geliehen habe, und ein paar coolen Stiefelchen von Esprit kombiniert. Eine Sonnenbrille und etwas Schmuck darf natürlich auch nicht fehlen. Wie gefällt euch die Hose und der Look, den ich damit gestylt habe?
Kann es kaum erwarten, eure Meinung zu lesen!
xx Feli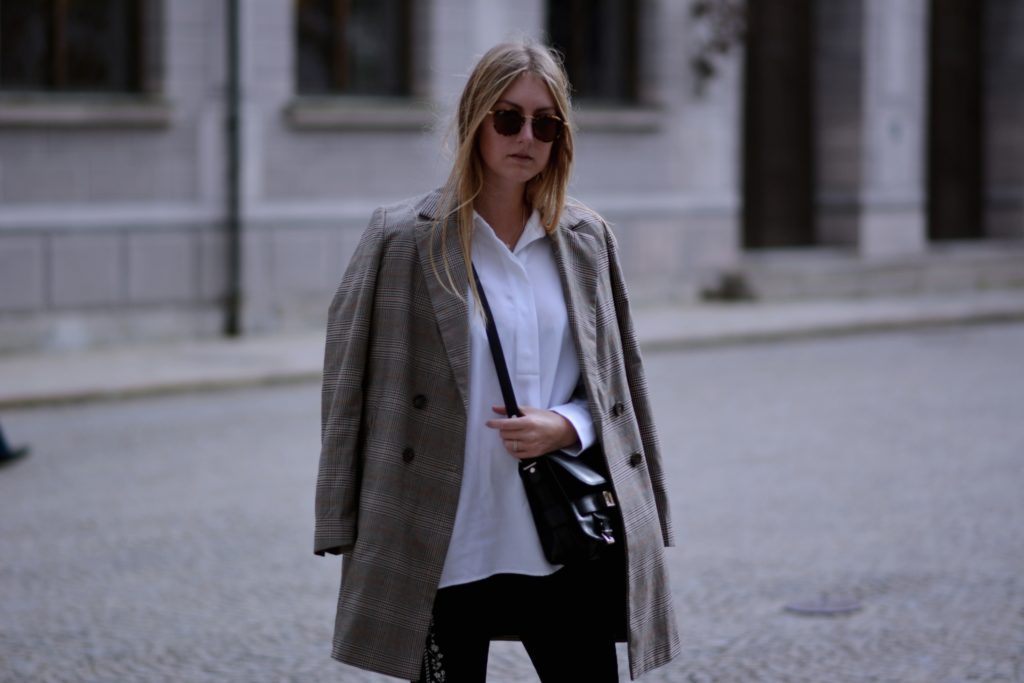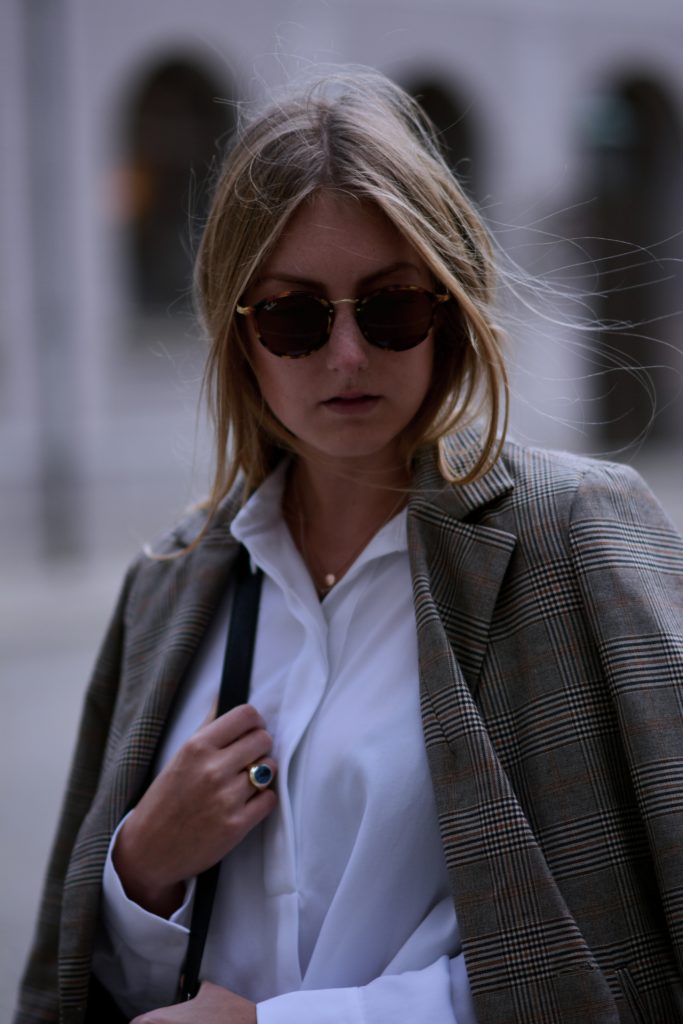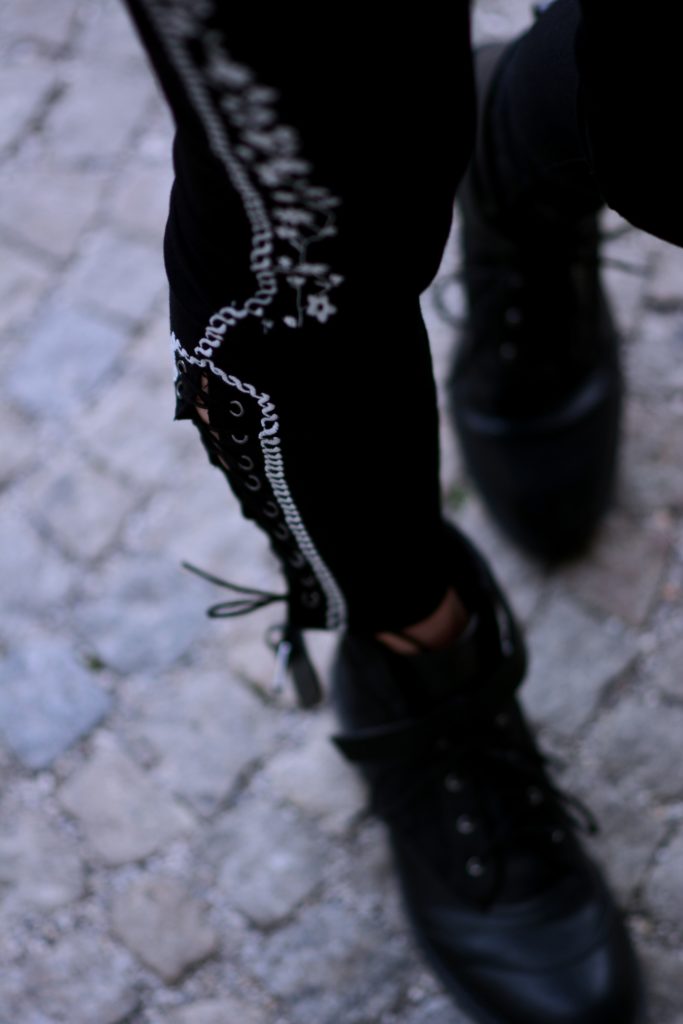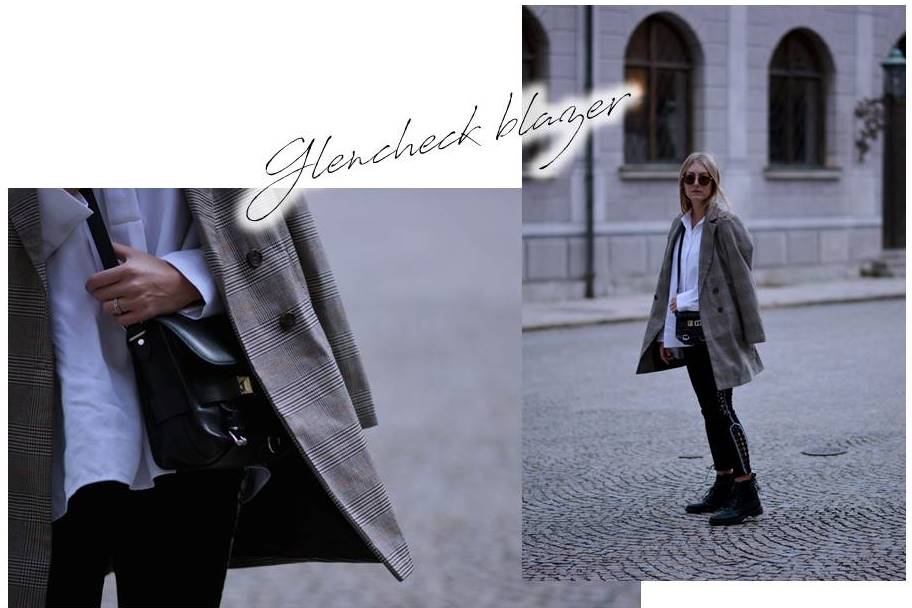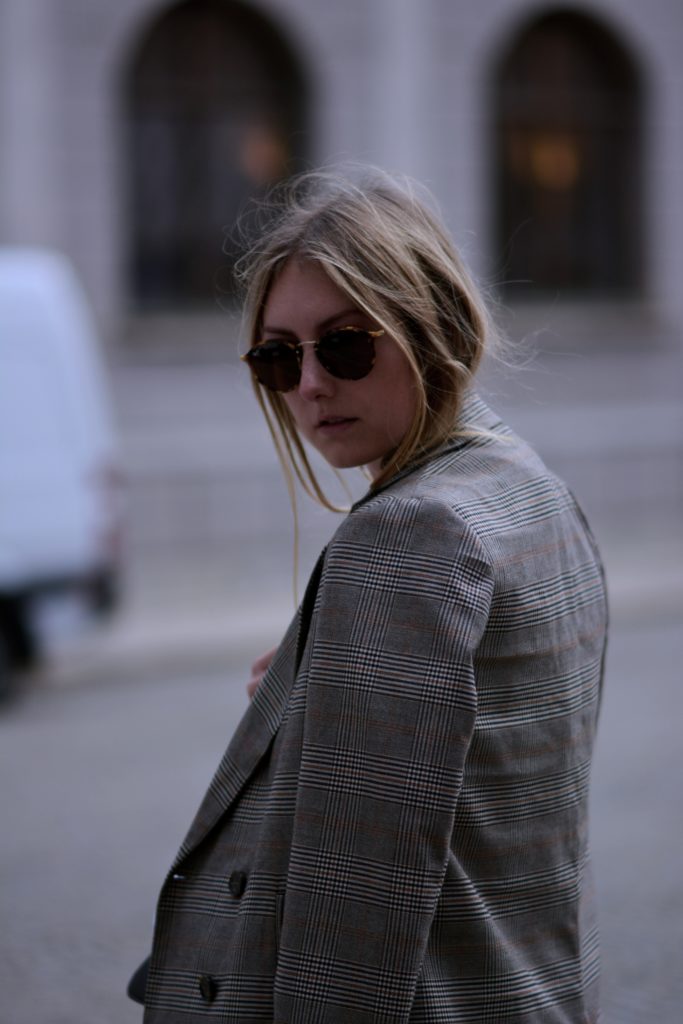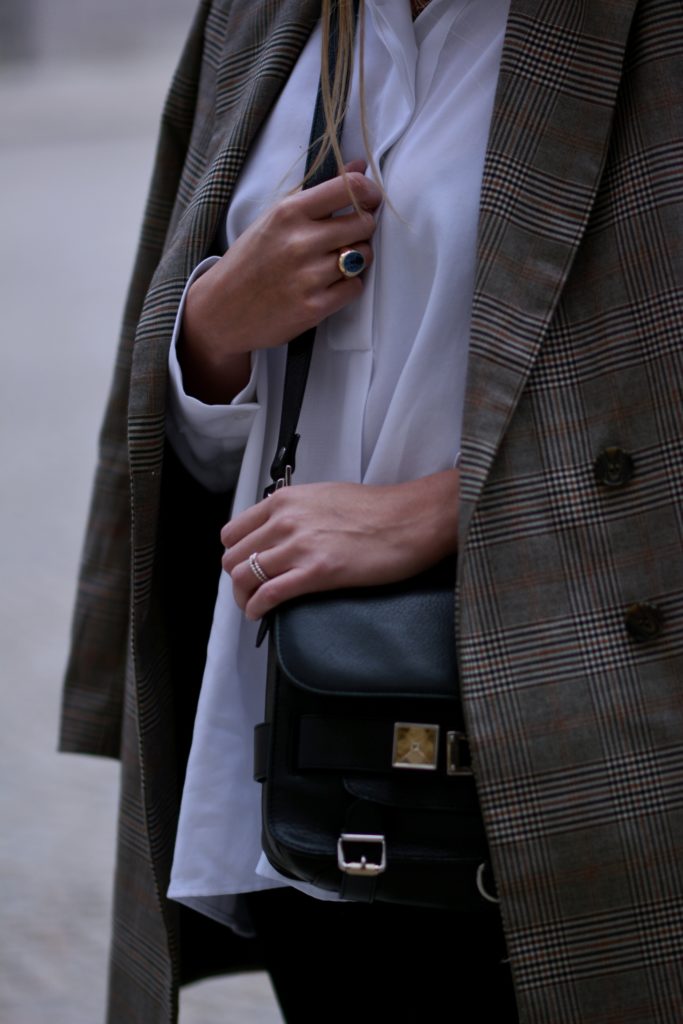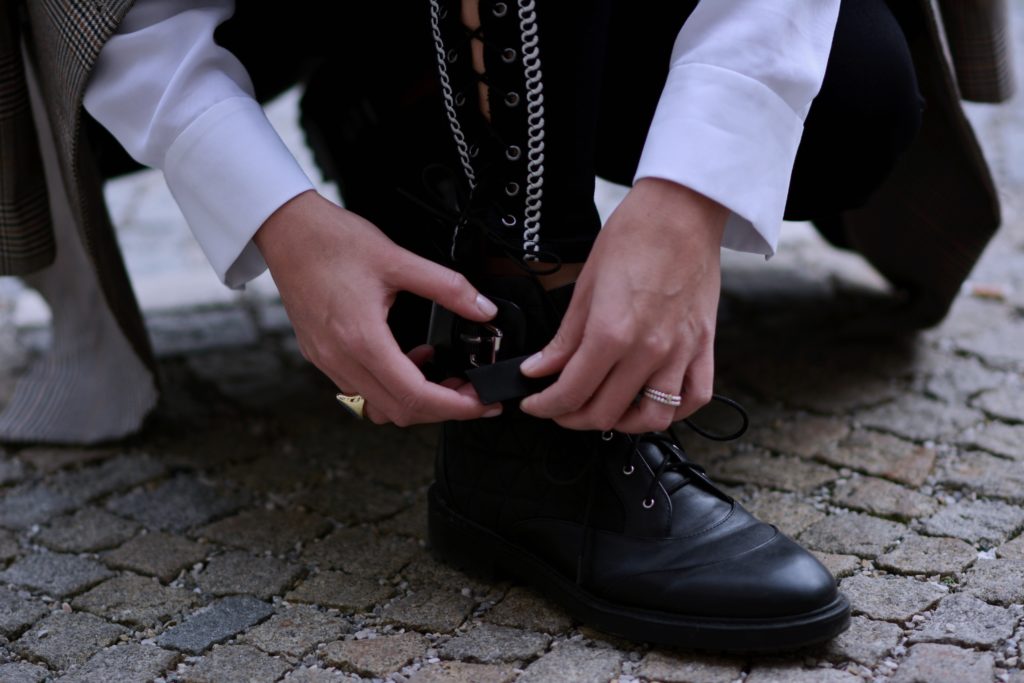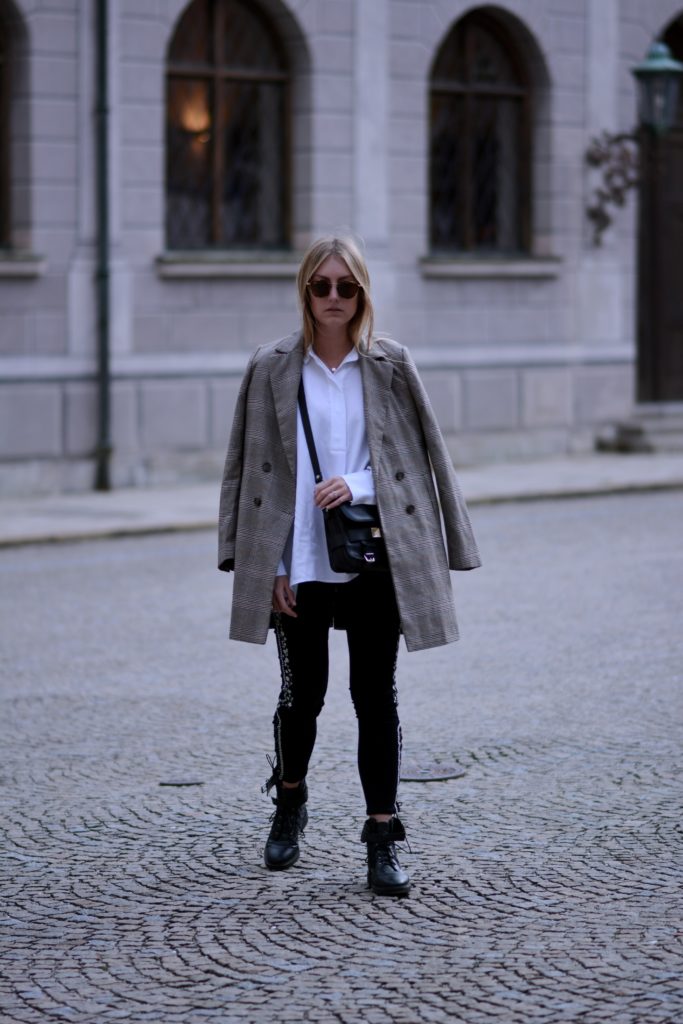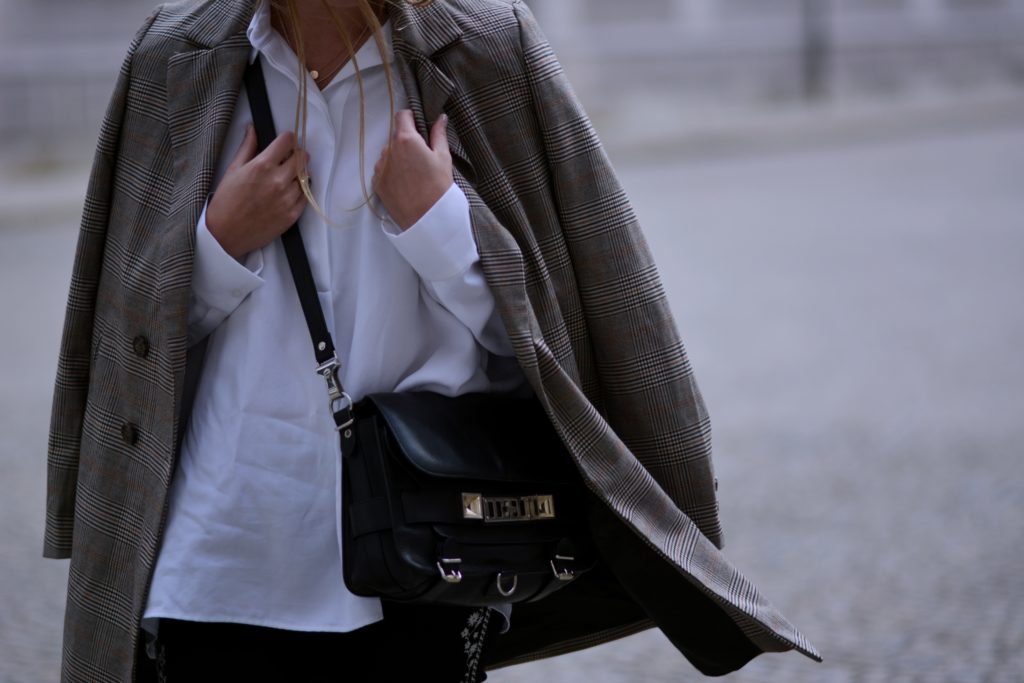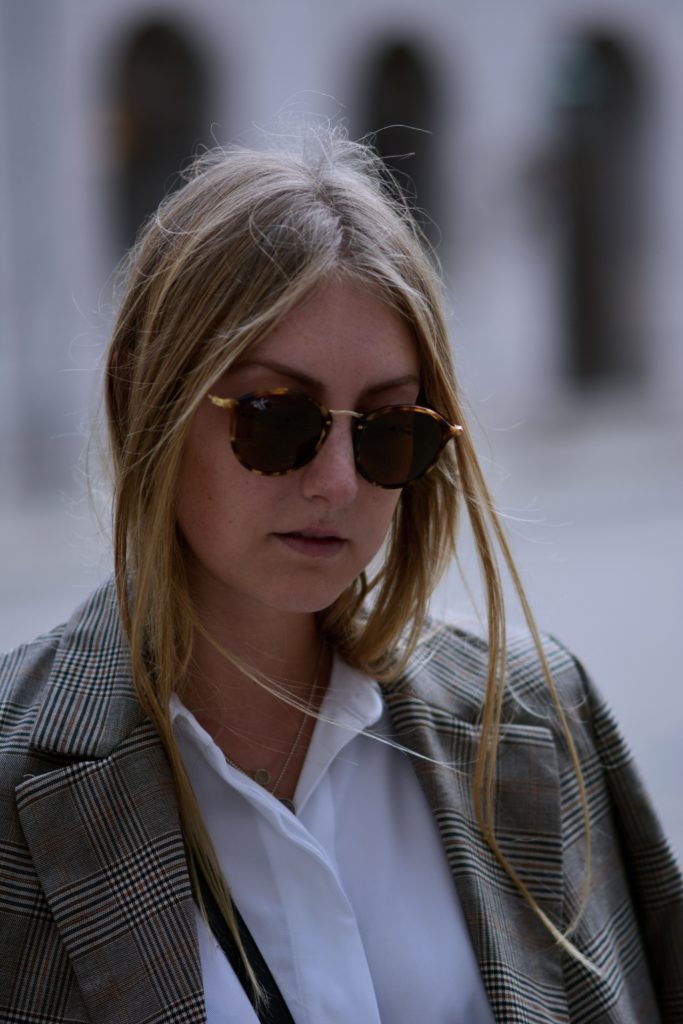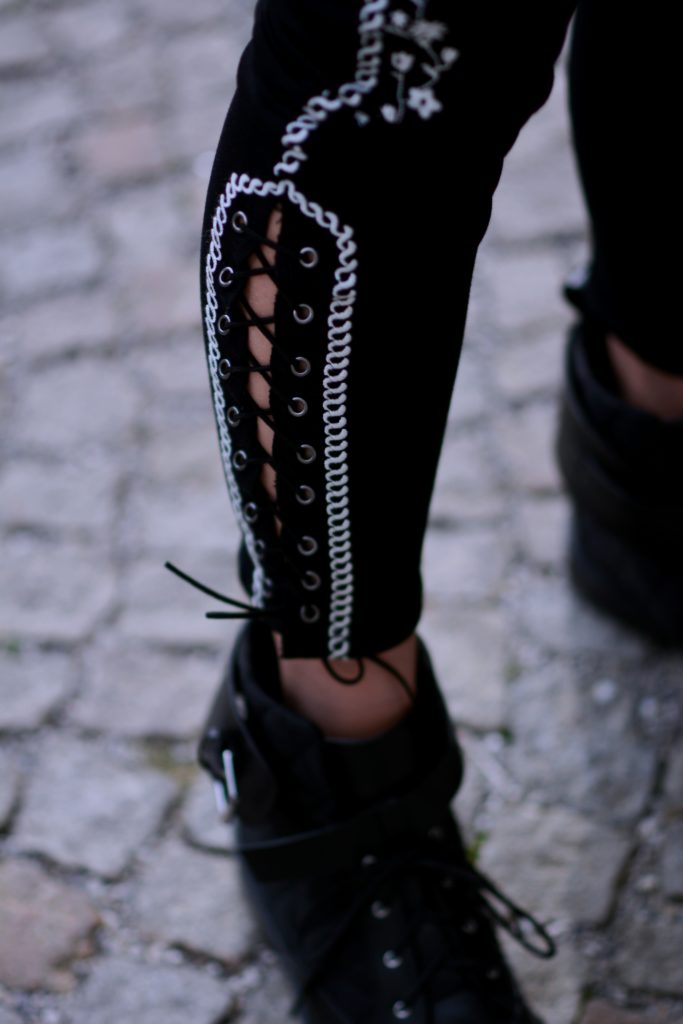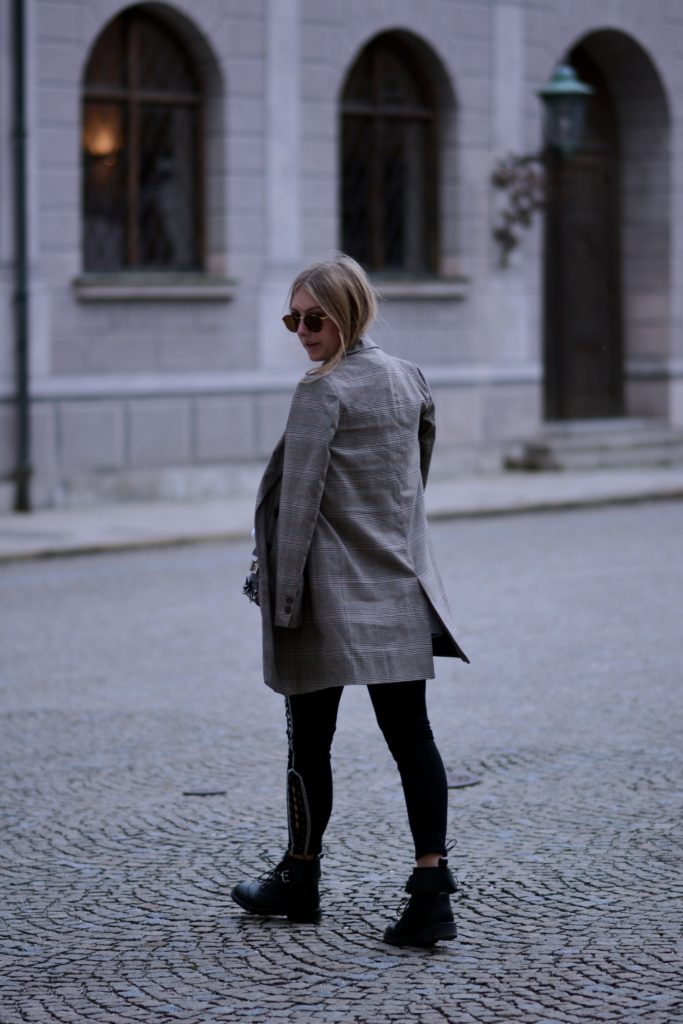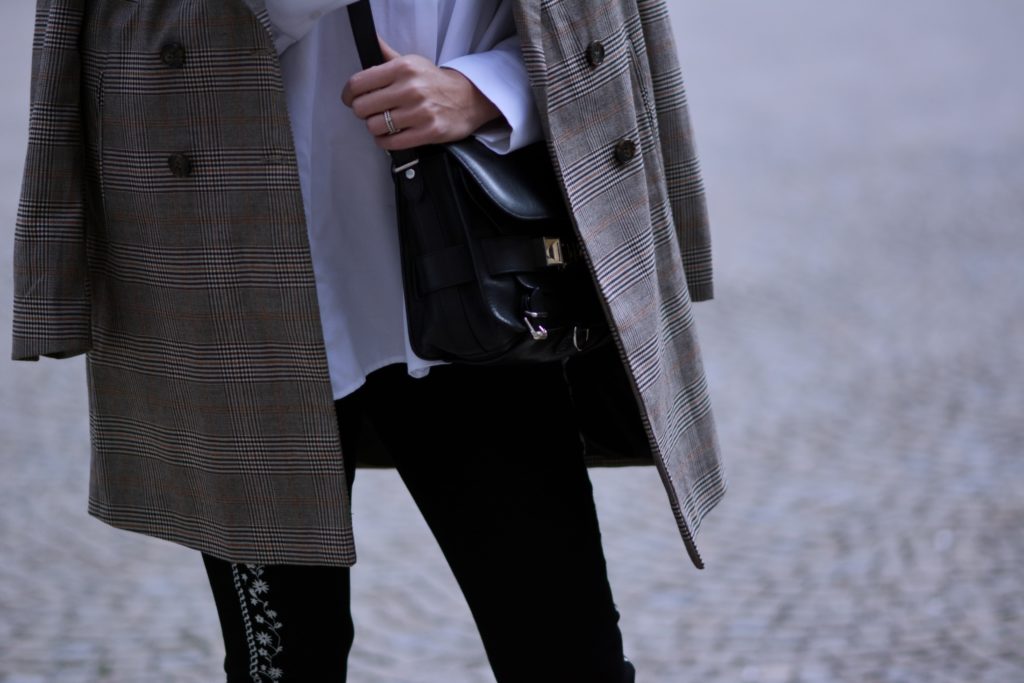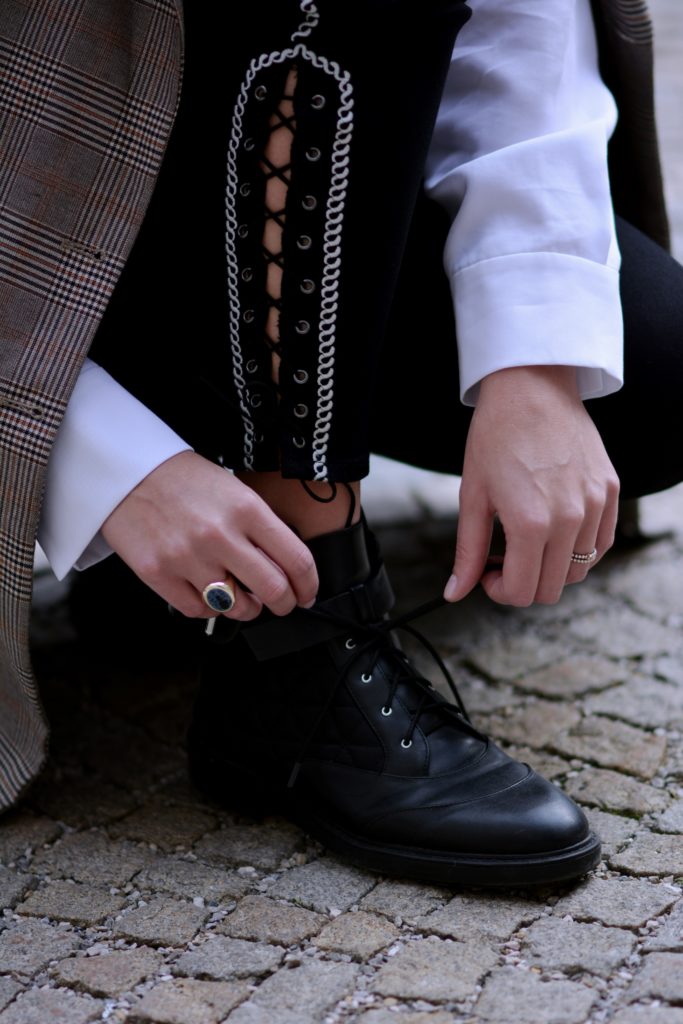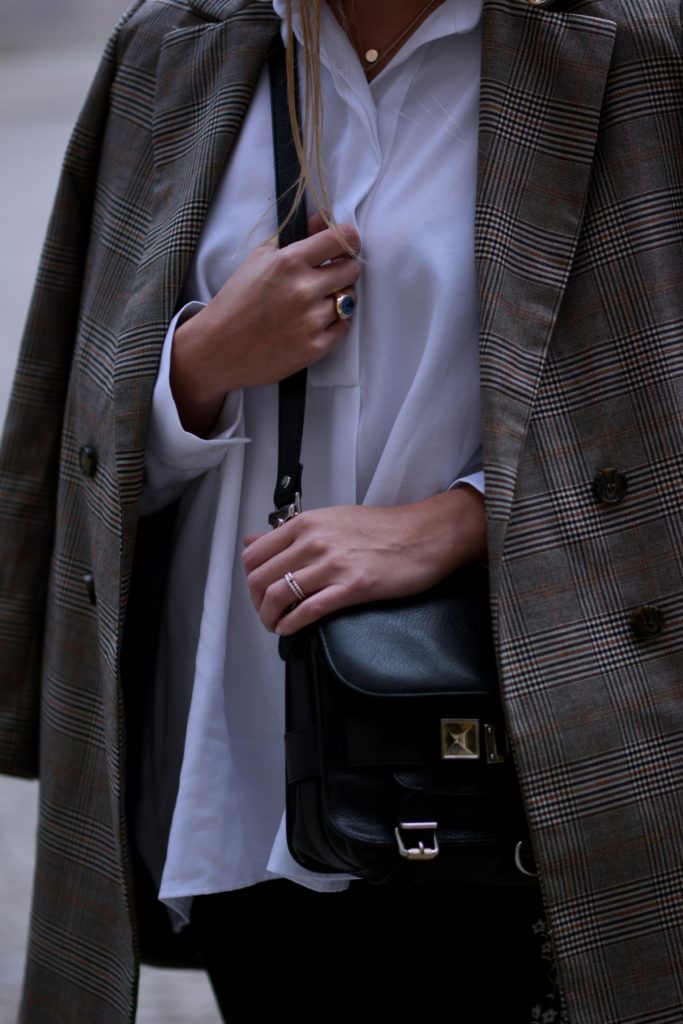 Shop the look:
Blazer/Blazer: Zara (similar here)
Sunglasses/Sonnenbrille: Ray Ban
Shirt/Shirt: COS (similar here)
Pants/Pants: AG for Lodenfrey*
Bag/Tasche: Proenza Schouler
Boots/Stiefel: Esprit* (similar here)
AD/WERBUNG: This post contains affiliate links. I receive a provision by sales from the links however the price itself doesn't change for you. The items marked with * were sponsored by the brands or shops named./Dieser Beitrag enthält Affiliate Links. Bei einem Kauf über einen Affiliate Link, erhalte ich eine Provision. Der Kaufpreis selbst verändert sich für euch dadurch nicht. Die mit * markierten Produkte wurden mir von den genannten Marken bzw. Shops kostenlos zur Verfügung gestellt.