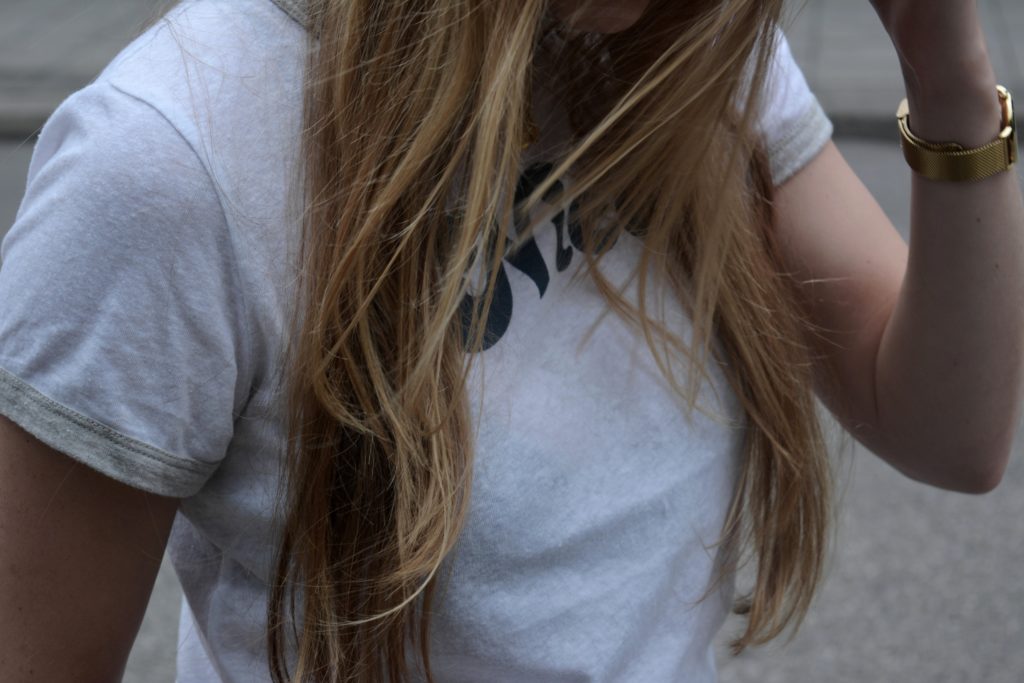 Sometimes all you need is a nice shirt to make your oufit complete. I found the perfect one at Asos a while ago and also took these photos before we went on holiday already. You can tell from my really still very white skin but I wanted to show you the outfit anyway. By the way this was my favourite leather jackets and I lost it that day we went on holiday… I was wearing it at the airport but forgot it in the bathroom and the person that found it unfortuntely did not bring it to lost & found. Seems like he or she is collecting bad karma… Well at least I still have some photos of it 🙂
What I actually wanted to write about is this shirt I am wearing which is actually not only nice but perfect. I love the grey details and print on the front and think it would also look great with a skirt or underneath a slip dress. I can't wait to try more combos.
How do you like it?
xx Feli
Manchmal braucht es nicht mehr als ein nices Shirt und schon steht das Outfit. Ich habe das perfekte vor einiger Zeit bei Asos gefunden und auch die Fotos damit sind noch vor unserem Urlaub entstanden. Leider sieht man das auch ziemlich deutlich an meiner sehr blassen und noch so gar nicht sonnengebräunten Haut. Übrigens war die Lederjacke auf den Fotos meine absolute Lieblingslederjacke und leider habe ich sie an dem Tag, als wir in den Urlaub geflogen sind auf der Toilette am Flughafen vergessen und nie wieder bekommen. Der bzw. die Finder/in haben sie nämlich nicht zu Lost & Found gebracht, sondern eingesackt – scheint wohl schlechtes Karma sammeln zu wollen… Naja immerhin bleiben mir diese Fotos der Jacke 🙂
Und eigentlich wollte ich ja auch von meinem Shirt erzählen. Ich finde nämlich nicht nur, dass es nice ist, sondern eher sogar perfekt. Die grauen Bündchen und der Print gefallen mir unheimlich gut und ich denke auch in Kombination mit einem Rock oder Slip Dress sieht es klasse aus. Ich sollte das wohl mal alles ausprobieren.
Wie gefällt's euch?
xx Feli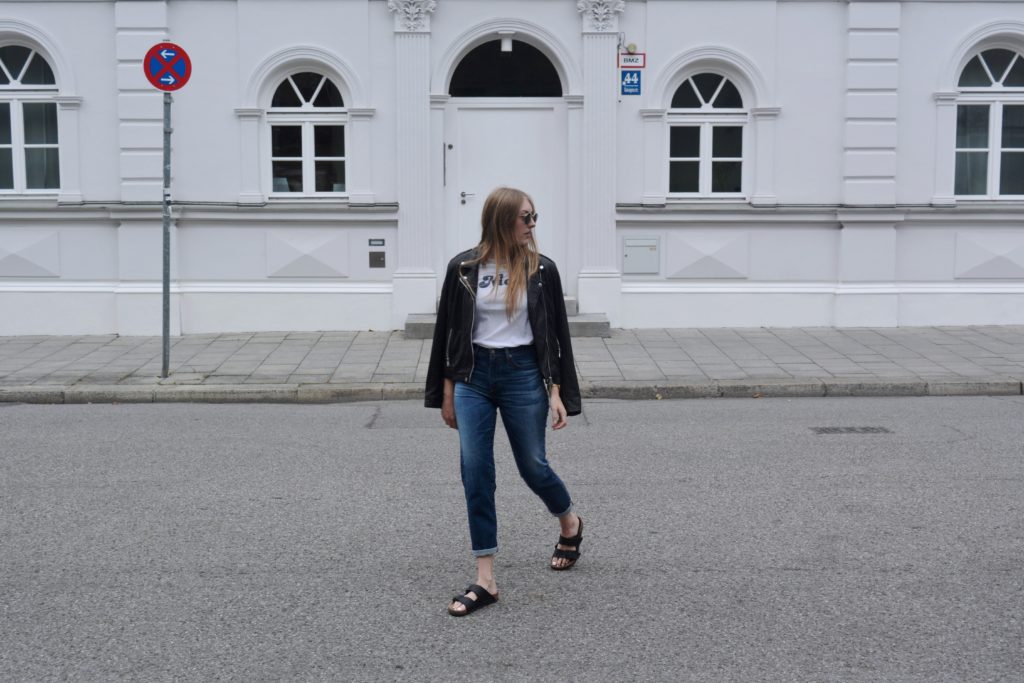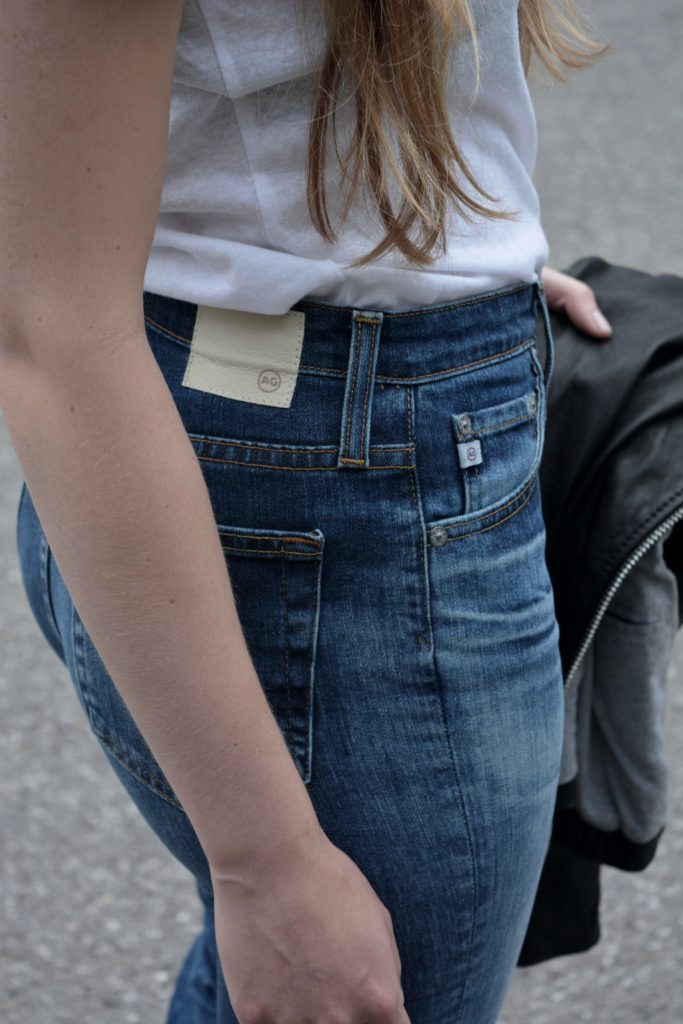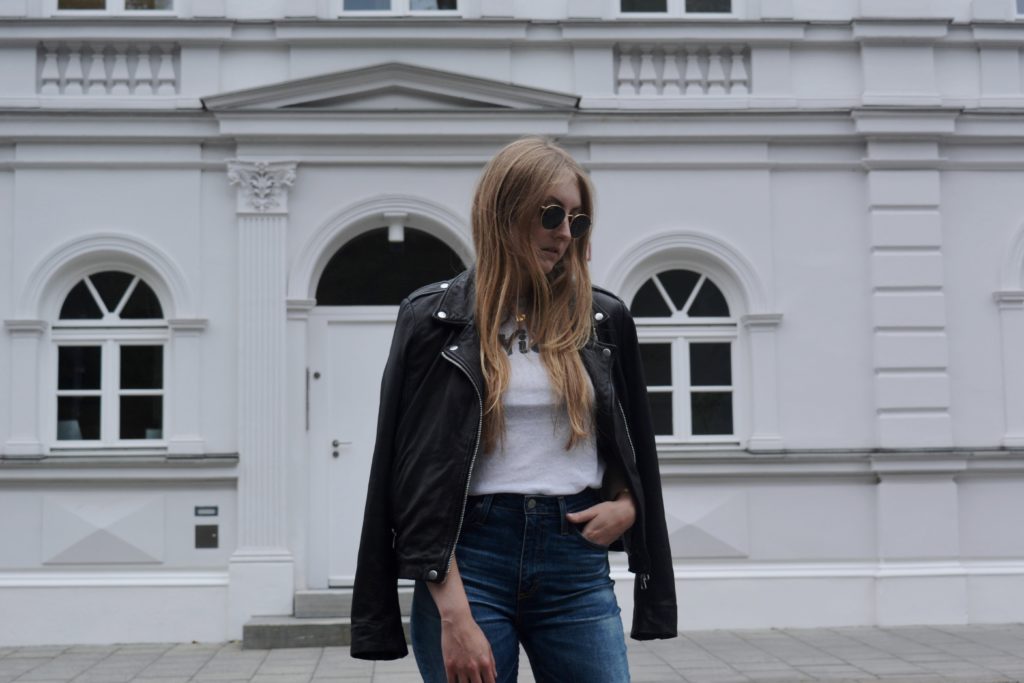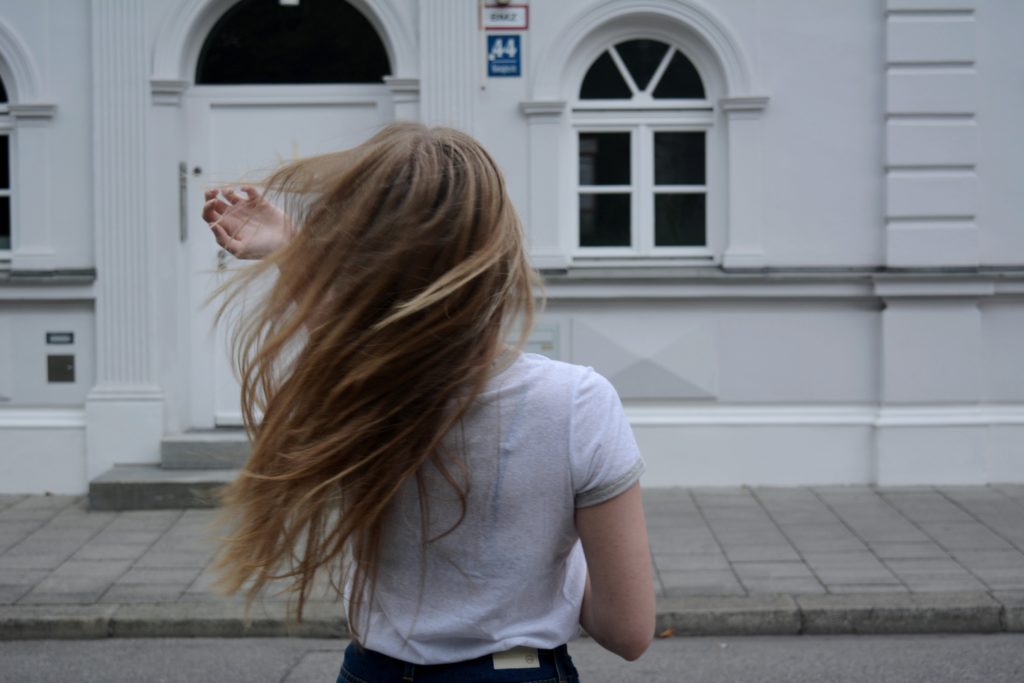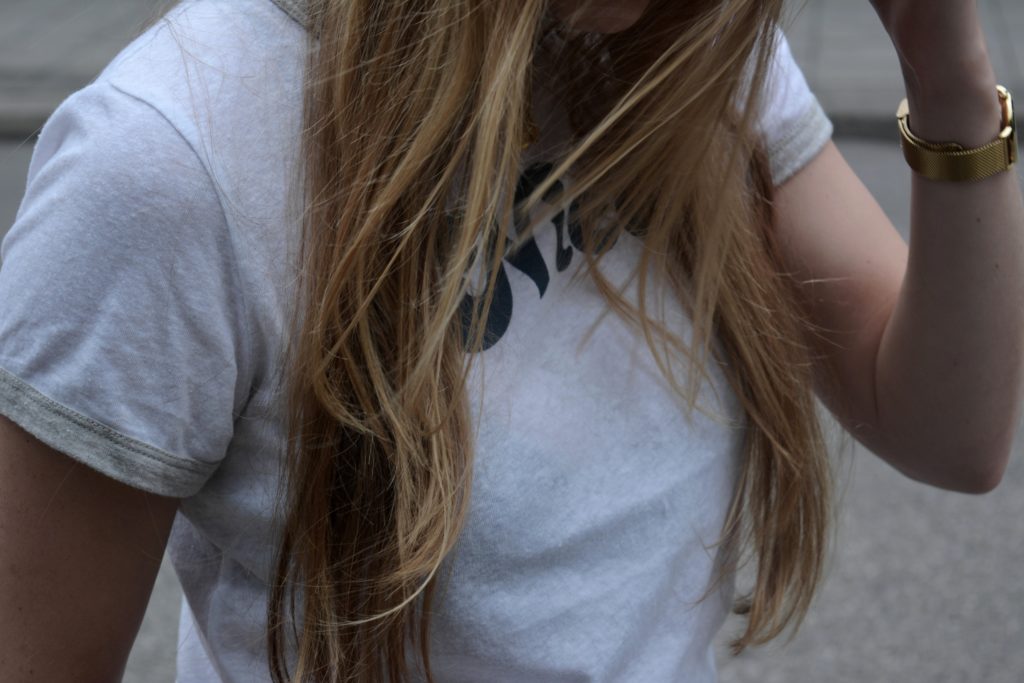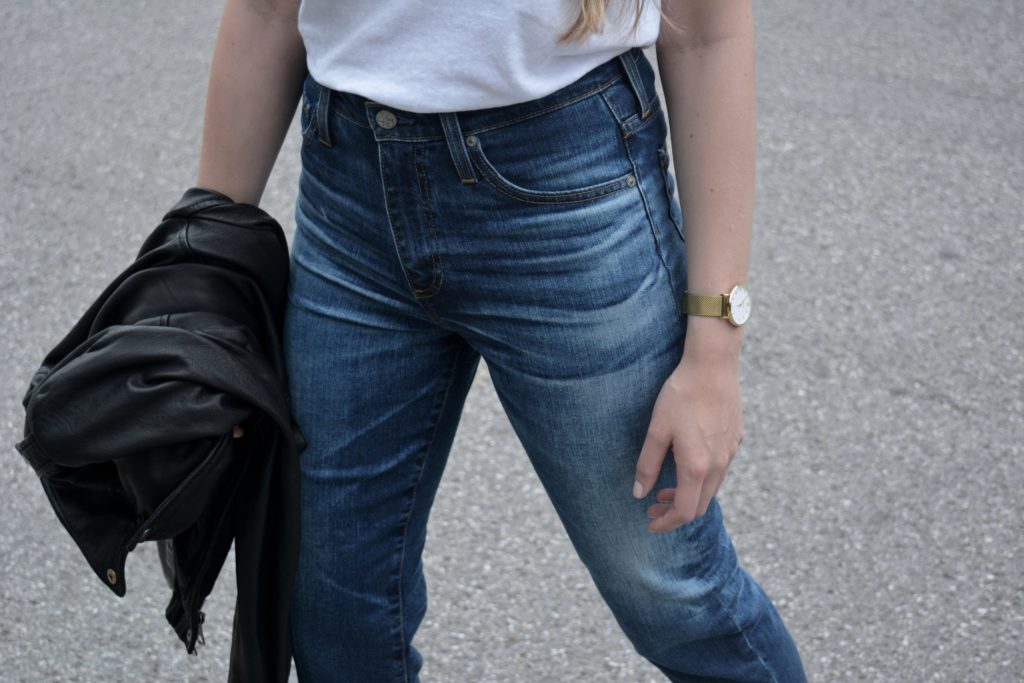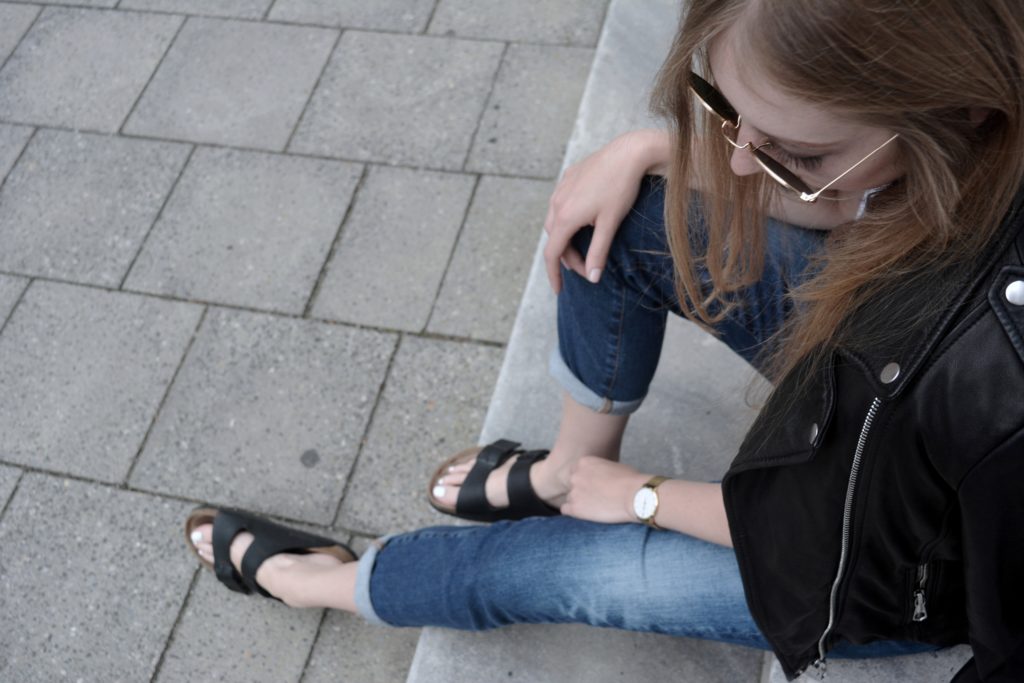 Jacket/Jacke: SET Fashion
T-Shirt/T-Shirt: Rolla's
Mom jeans/Mom Jeans: AG (similar here)
Sandals/Schlappen: Birkenstock
Watch/Uhr: Cluse
Sunglasses/Sonnenbrille: Ray Ban