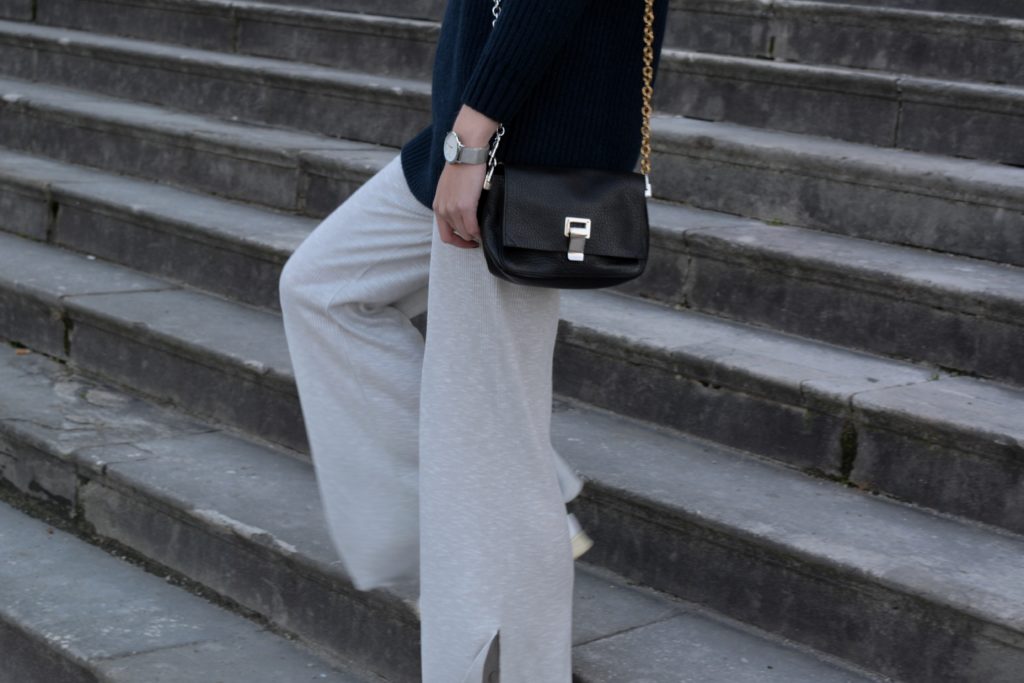 Hi guys, those of you who know me also know about my obsession for sunglasses and I was so happy when I had the chance to choose one of the amazing sunnies of Esprit Eyewear. The range of styles they offer is amazing – from pastel tones, over a wooden look to the beautiful striped ones I chose. I am sure also you find the perfect sunnies at Esprit Eyewear and the best thing is they are affordable. Check them out! For this outfit I combined my new sunnies with a cozy sweater matching the autumn weather and super comfy flares sweat pants.
Have a happy weekend!
xx Feli
Hi Leute, wer von euch mich kennt, weiß auch von meiner Obsession für Sonnenbrillen. Und da war ich natürlich ganz aus dem Häuschen, als ich mir ein Modell aus der aktuellen Linie von Esprit Eyewear aussuchen durfte. Die Auswahl ist übrigens riesig und ich konnte mich kaum entscheiden. Meine Wahl ist schließlich auf ein ausgefallenes gestreiftes Modell gefallen. Besonders gut haben mir aber auch die pastellfarbenen Modelle und eine Brille in Holzoptik gefallen. Es ist wirklich für jeden Hauttyp und jede Gesichtsform die richtige Brille dabei und das beste ist, die Kollektion ist tatsächlich erschwinglich. Ihr solltet euch das also nicht entgehen lassen – schließlich scheint auch im Herbst und im Winter oft kräftig die Sonne und wer lässt sich schon gerne blenden?! Für das heutige Outfit habe ich meine neue Sonnenbrille zu einem kuscheligen warmen Strickpulli getragen, der perfekt ins aktuelle Herbstwetter passt und bin dazu in eine unheimlich bequeme Schlaghose aus Jersey geschlüpft. 
Ein schönes Wochenende euch allen!
xx Feli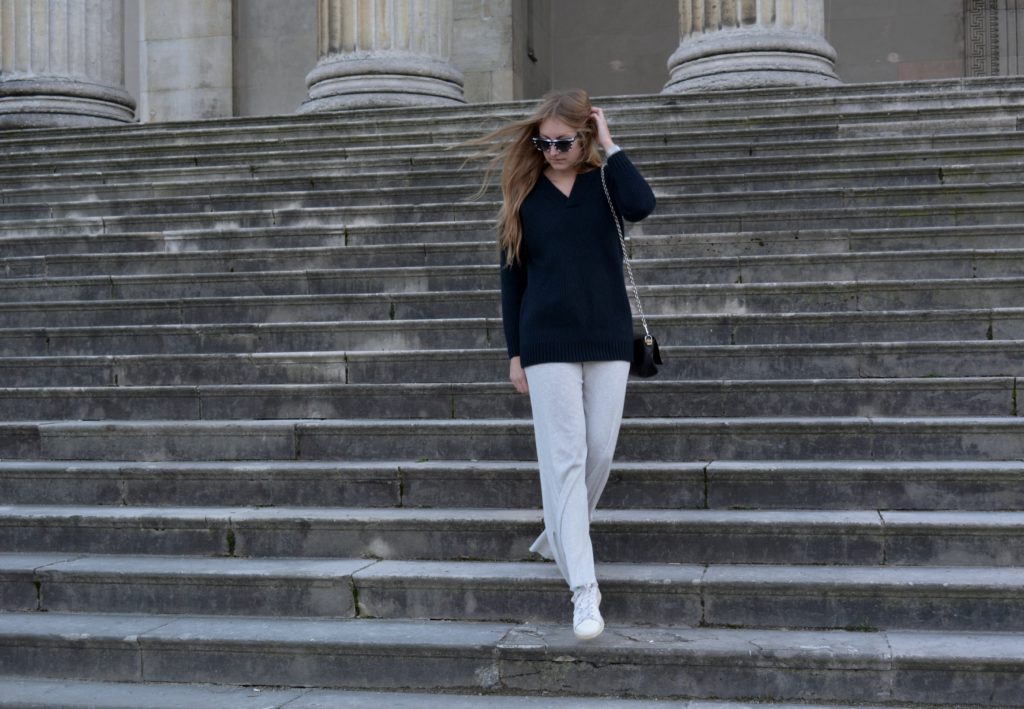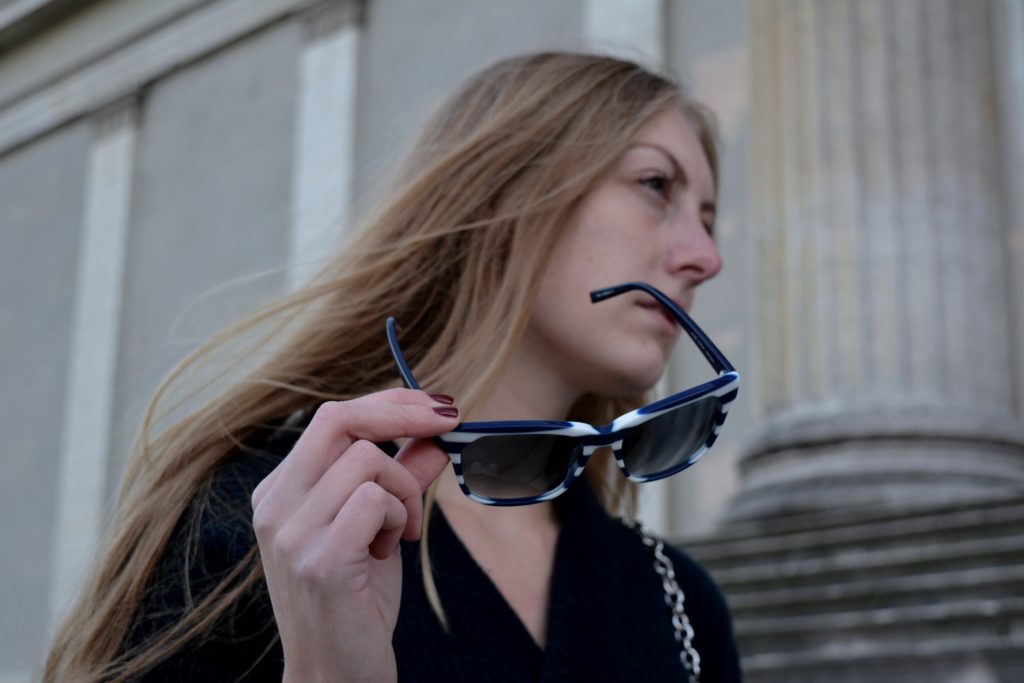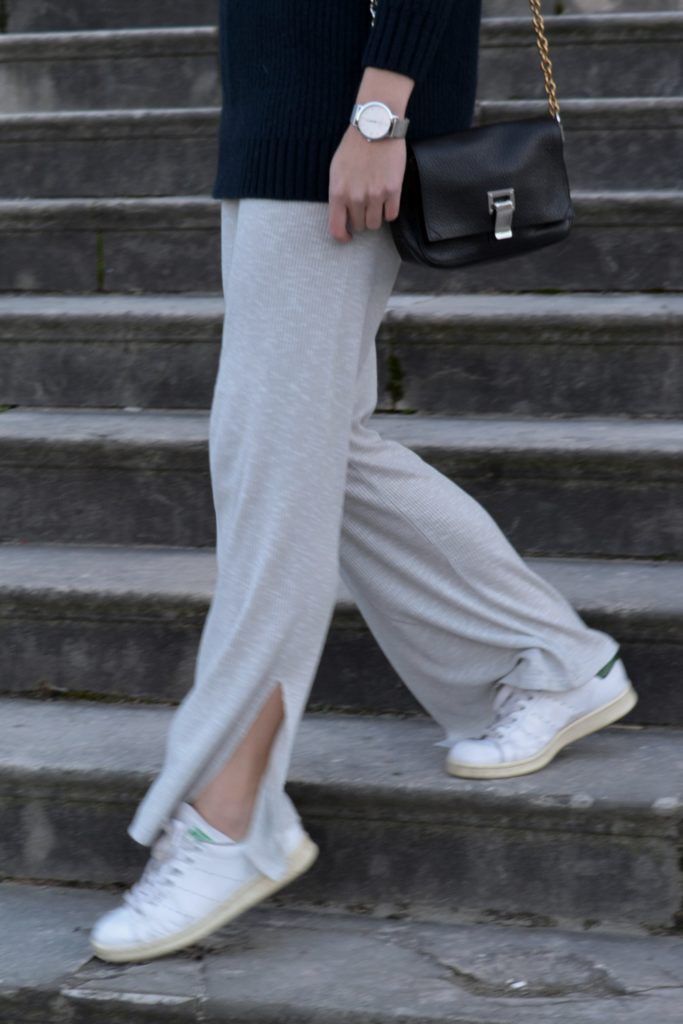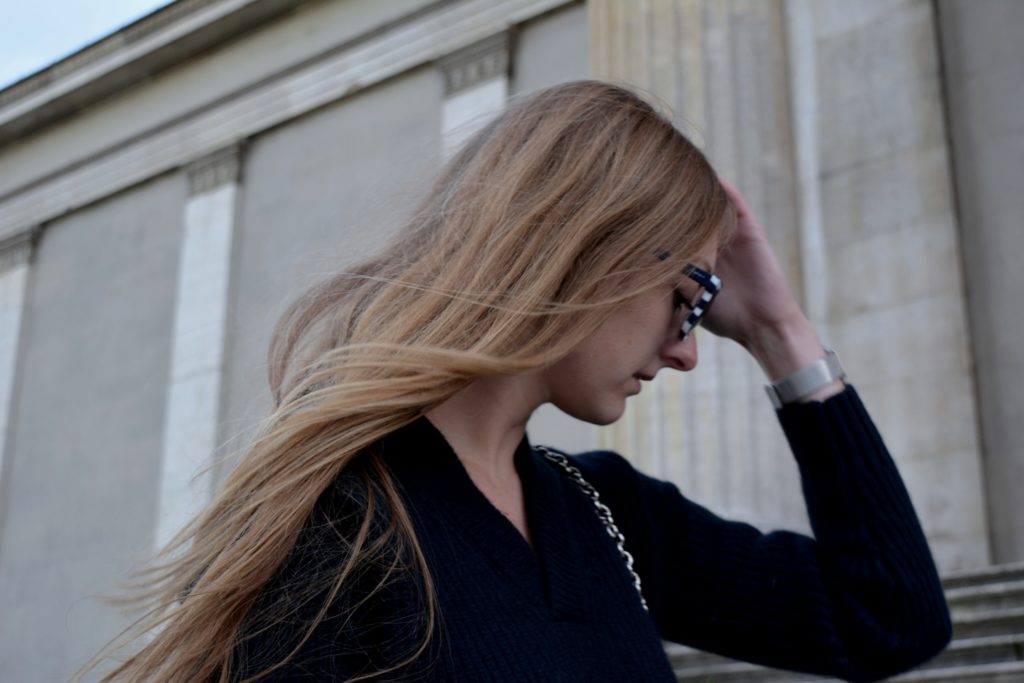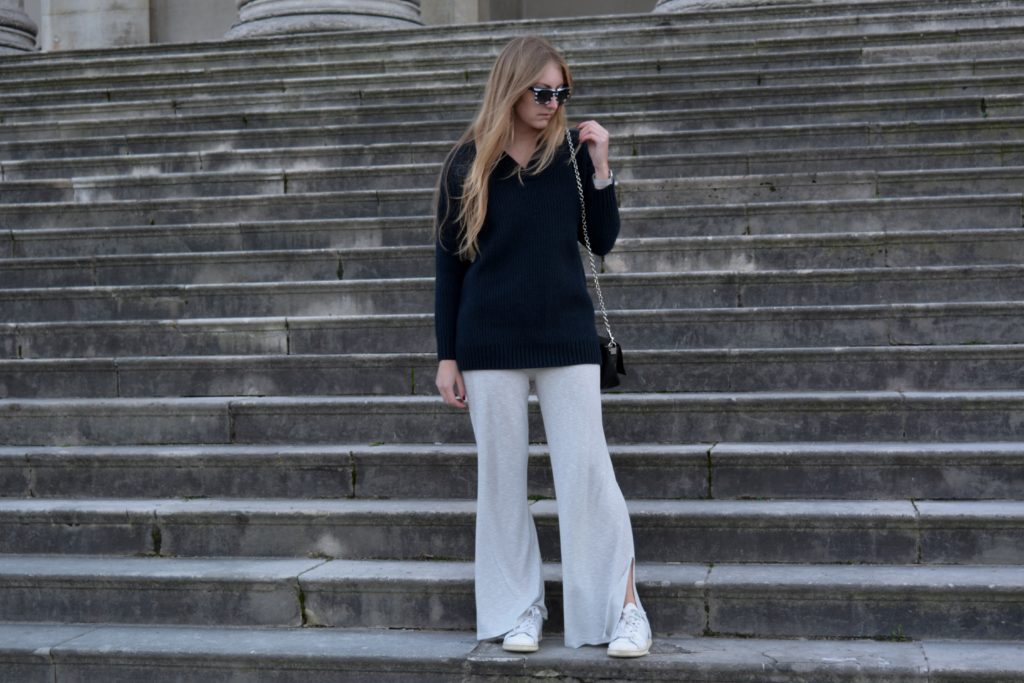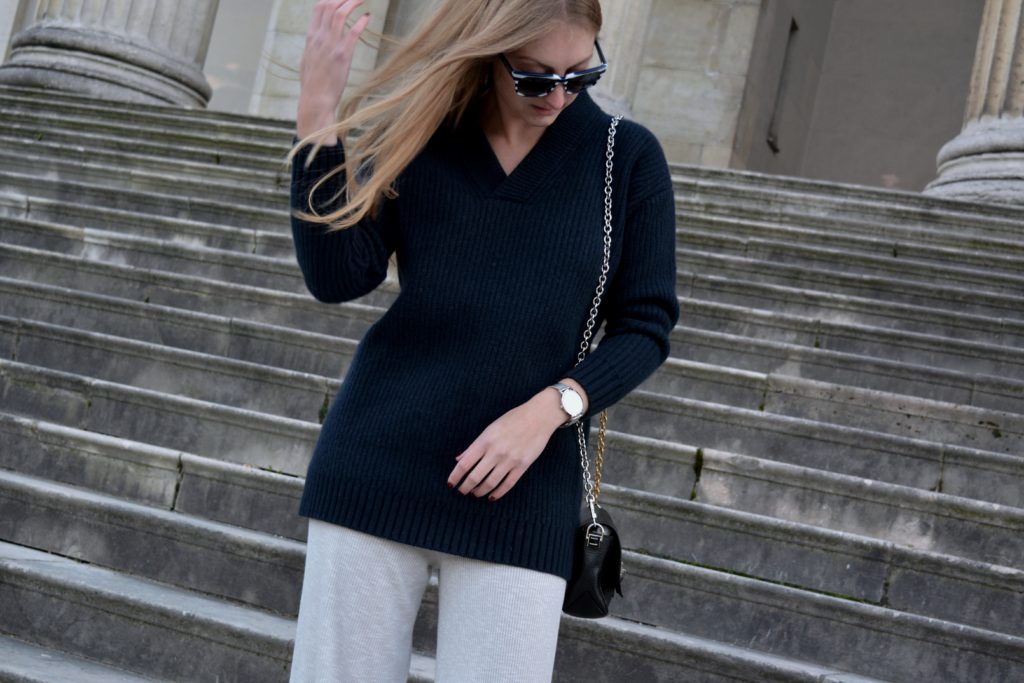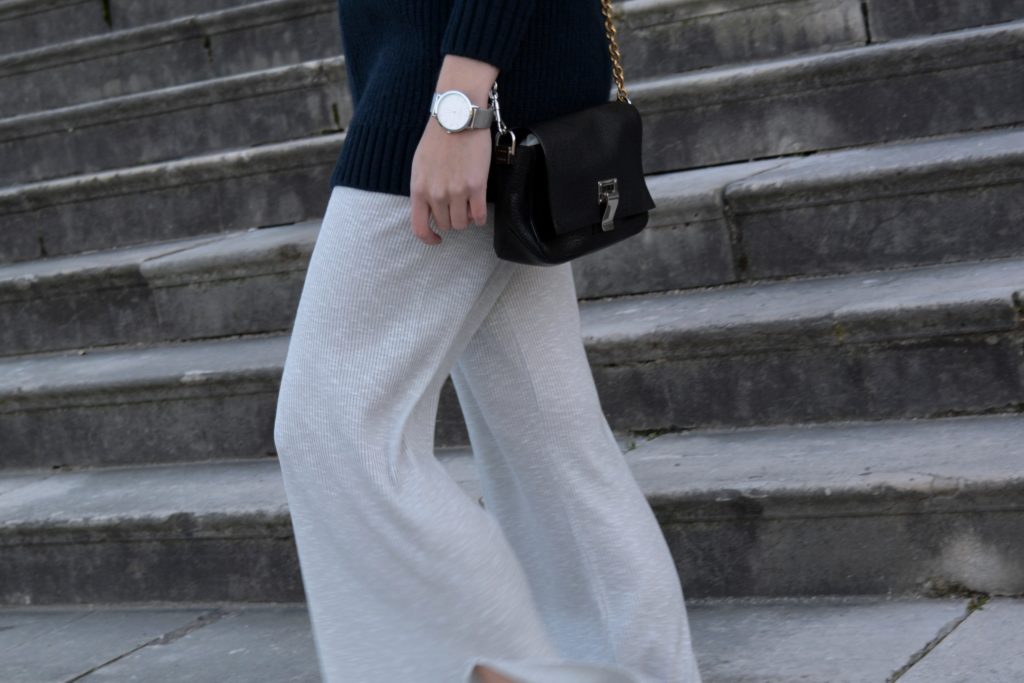 Sweater/Pulli: & other stories (similar here)
Pants/Hose: Pull & Bear (similar here)
Bag/Tasche: Proenza Schouler (similar here)
Sneakers/Sneaker: Adidas
Watch/Uhr: Rosefield
Sunglasses/Sonnenbrille: Esprit*
*sponsored by Esprit Eyewear