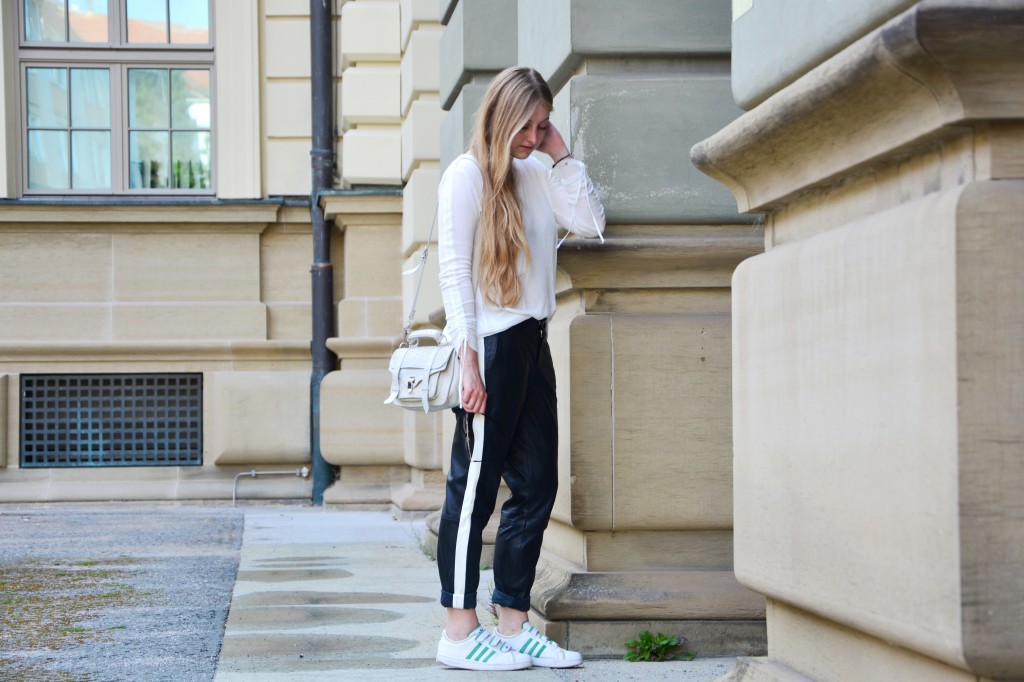 Looks as this one are those I love the most – comfy but still dressed well enough to wear them in your every day life. I think I do not have to talk about today's outfit a lot and believe me – it is hard enough anyway as it is super hot in town right now. I love it but it makes thinking a very hard business.
I hope you like my look anyway and I promise in my next post I'll write more!
xx Feli
Outfits wie dieses hier sind und bleiben mit einfach die liebsten – gemütlich und trotzdem ist man angezogen und sieht nicht aus als hätte man einen ganz besonders gammeligen Couch-Tag hinter sich. Und deshalb muss ich zum heutigen Look glaube ich auch nicht viel sagen, zumal es unglaublich heiß ist hier in München und mir das Denken ganz schön schwer fällt.
Ich hoffe ihr nehmt's mir nicht über, mein nächster Post wird dafür umso ausführlicher – versprochen!
xx Feli