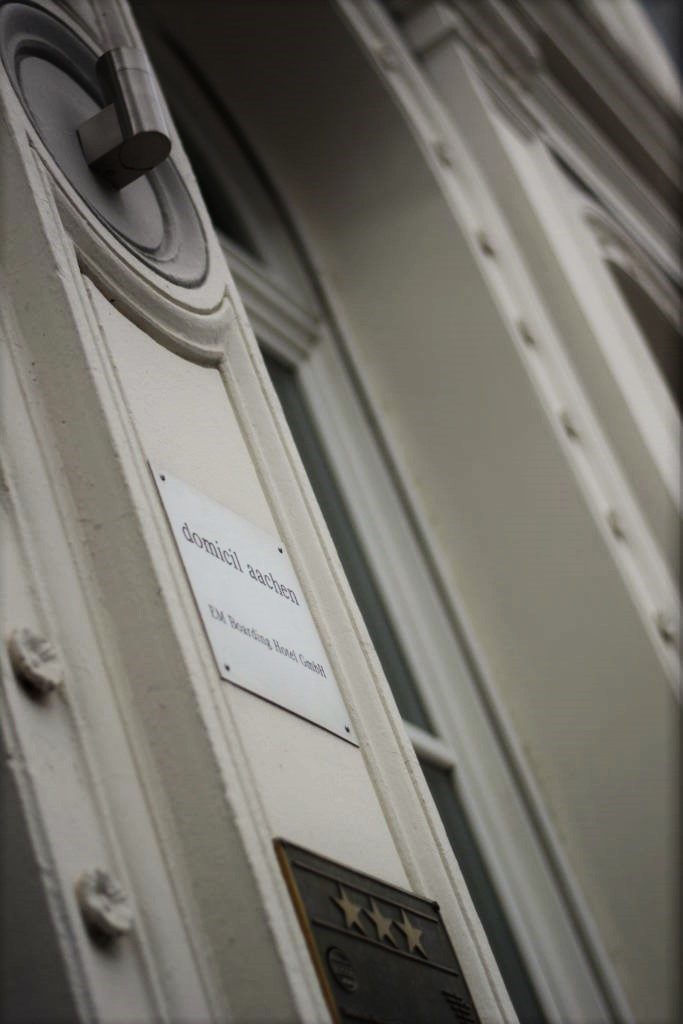 ENG
Hello friends, the last weeks have been a little more busy than expected. That is why my blog and the Passion Heats Instagram suffered a little. I started a new part time job in one of Munich's numerous PR agencies and am happy to be able to be part of an exciting project there. That as well as my MBA occupied a lot of my time lately. Therefore I just did not have enough free time to shoot for new projects and produce content for my channels.
domicil Residenz Hotel Aachen
A Blogpost that has been waiting to be published for a couple of weeks now is this one about my stay in Aachen. I was spending a couple of days there for an MBA seminar and was able to discover domicil Residenz Hotel Aachen. Already the first impression of the accomodation which is inside an old building with a stunning stucco façade was auspicious. Still what was waiting behind the building was unexpected. Through a backyard you get to a garden area with several cubeshaped, two-storey houses in the middle of lush greens. One of these garden studios was my home for the duration of my stay in Aachen.
My garden studio
On the ground floor my garden studio consisted of a perfectly equipped, small kitchen including a mini bar and a sitting area. Furthermore it has as well as comfy sofa and access to a little terrace surrounded by garden. Also the spacious bathroom was located on the groud floor. Stairs guided me to the second floor of the house which is the bed room. Huge windows and dark wooden parquet as well as the access to a second terrace with view into the lovely garden made this my absolutely favourite place. A desk would have allowed me to even work up there but I decided to use the freetime after the MBA sessions to relax drinking a glass of wine and cooking a delicious little dinner.
Breakfast
Altough my garden studio had a cute little kitchen I was able to have breakfast in the main building of the hotel. I have to admit it was one of the best hotel breakfasts I ever had altough it was not particularly huge. Fresh fruit, crunchy bacon and scrambled eggs, smoked salmon and horseradish and even more made me start every day in Aachen absolutely happy with a filled stomach and ready to face whatever the MBA tried to challenge me with.
Conclusion
The very convenient location of domicil Residenz Hotel Aachen in walking distance of the center and in the middle of numerous restaurants and supermarkets combined with the calmness of the hotel complex itself made it the perfect accomodation for me. The warm welcome of the team and the relaxed atmosphere as well as delicious breakfast will make me return to domicil Residenz Hotel Aachen as soon as I am back in town. So if you have the chance to travel to Aachen I can only recommend book one of their rooms and don't forget to book breakfast as well. I am sure you will enjoy it as much as I did.
Thank you, domicil Resident Hotel Aachen, for having me and making my stay a very special and unforgettable one.
xx Feli
DE
Hallo liebe Community, bei mir ging es in den letzten Wochen etwas drunter und drüber. Deshalb wurde es um meinen Blog herum sowie auch auf dem Passion Hearts Instagram Account etwas ruhiger. Ich habe für zwei Tage die Woche einen Job in einer Münchner PR Agentur angenommen und betreue dort ein sehr aufregendes Projekt mit. Das und auch mein MBA haben mich in letzter Zeit etwas mehr in Anspruch genommen, weshalb mit für neue Fotos um Content auf meinen Kanälen zu produzieren die Zeit einfach gefehlt hat.
domicil Residenz Hotel Aachen
Ein Blogpost welcher schon länger in den Startlöchern steht, für welchen ich aber erst jetzt die Kapazitäten frei hatte, um ihn zu schreiben ist dieser. Im Rahmen meines MBA Studiums verbrachte ich Anfang Juni ein paar Tage in Aachen im domicil Residenz Hotel. Schon der erste Eindruck des Gebäudes mit einer wunderschönen Fassade verspricht großes. Was sich allerdings hinter dem Gebäude verbirgt, lässt dich da noch nicht erahnen. Durch einen Hinterhof gelangt man in den Garten des Hotels, in welchem mehrere kubusförmige, zweistöckige Häuschen zwischen viel Grün stehen. Eines dieser Gartenstudios durfte ich beziehen.
Mein Gartenstudio
Im Erdgeschoss erwartete mich in meinem Gartenstudio eine kleine aber prima ausgestattete Küchenzeile mit Sitzecke, eine kleine Minibar, außerdem eine Couch und ein Zugang zu einer privaten Terrasse. Auch das geräumige Badezimmer befindet sich im Parterre. Über eine Treppe gelangte ich in den ersten Stock meiner Unterkunft bestehend aus einem großen Raum mit dunklem Parkett und großen Fensterflächen. Auch hier hatte ich eine Terrasse mit Sitzgelegenheit zur Verfügung mit direktem Blick in den üppig bewachsenen Garten. Ein Einbauschrank bot ausreichend Platz für meine Garderobe und der bereitgestellte Schreibtisch hätte es mir sogar ermöglicht, mich nach den Vorlesungen weiter mit den Themen auseinander zu setzen. Die Ruhe der Anlage und vor allem der helle, schöne erste Stock meines Gartenhauses hat aber einfach mehr zum Entspannen eingeladen, als dazu, direkt mit dem nächsten Assignment zu beginnen. So habe ich die Abende mit einem Gläschen Wein und einem feinen selbst gekochten Essen ausklingen lassen und die Uni deshalb einfach mal Uni sein hab lassen.
Frühstück
Obwohl ich eine Küche in meinem Häuschen hatte, durfte ich vor meinen Vorlesungen das leckere Frühstück im Hauptgebäude genießen. Frischer Obstsalat, krosser Bacon und Rührei, Räucherlachs mit Meerrettich und viele weitere Leckereien ließen mich täglich bestens gestärkt und gut gelaunt in den Tag starten. Selten habe ich ein so leckeres und frisches Hotel-Frühstück genossen. Solltet ihr also einmal das domicil Residenz Hotel Aachen besuchen, kann ich euch nur wärmstens empfehlen, auch Frühstück zu eurer Unterkunft zu buchen. Ich bin sicher, es euch mindestens genau so gut schmecken wie mir. 
Fazit
In Laufdistanz zum Zentrum von Aachen liegt das domicil Residenz Hotel Aachen wunderbar ruhig und dennoch inmitten verschiedener Restaurants und Supermärkte. Der üppig grüne Garten bietet einen Rückzugsort, um einmal so richtig die Seele baumeln zu lassen. Wer also die Kaiserstadt Aachen einmal besuchen sollte, dem möchte ich das domicil Residenz Hotel Aachen ans Herz legen. Der herzliche Empfang, die bequeme Lage, die entspannte Atmosphäre im Garten und das tolle Frühstück haben mich absolut überzeugt. Deshalb werde ich mich auch bei meinem nächsten Besuch in Aachen wieder für das domicil Residenz Hotel Aachen entscheiden. 
Ganz herzlichen Dank an das domicil-Team für die Möglichkeit das Hotel für mich zu entdecken. Ich hatte einen unvergesslichen Aufenthalt und komme sehr gerne wieder.
xx Feli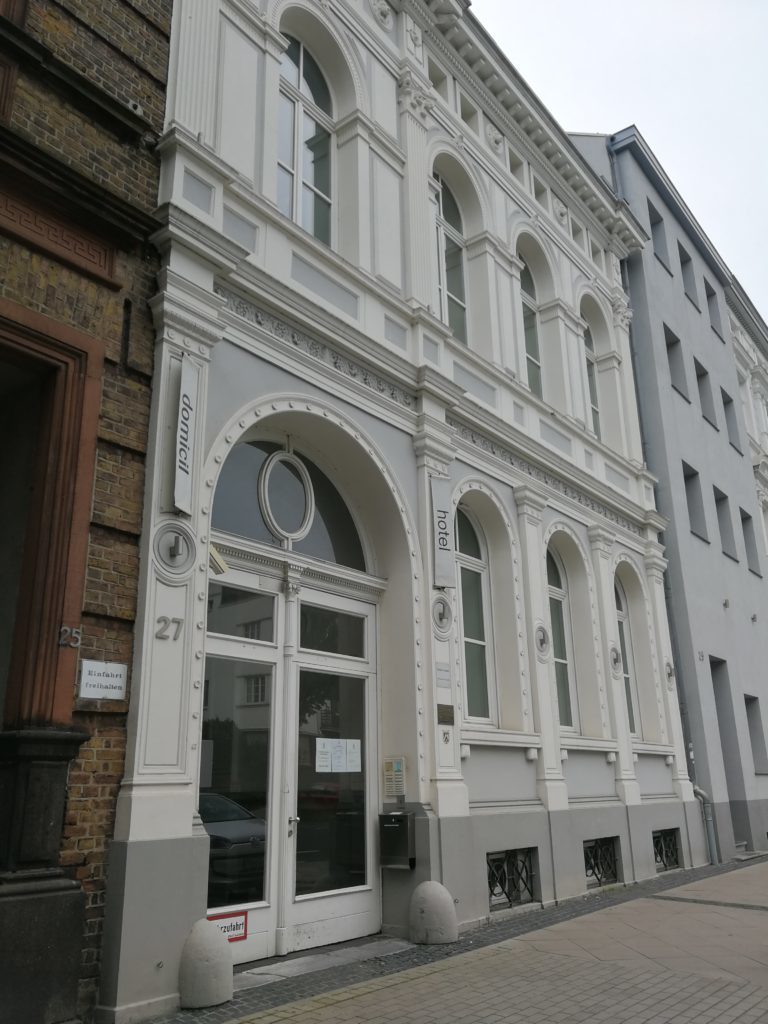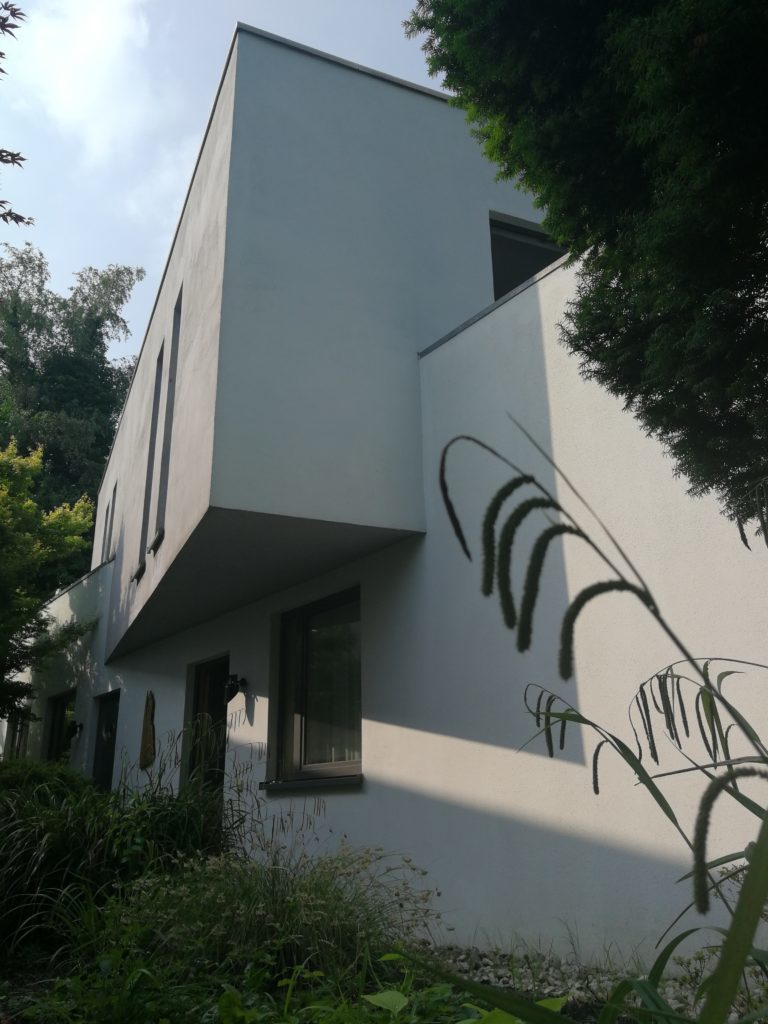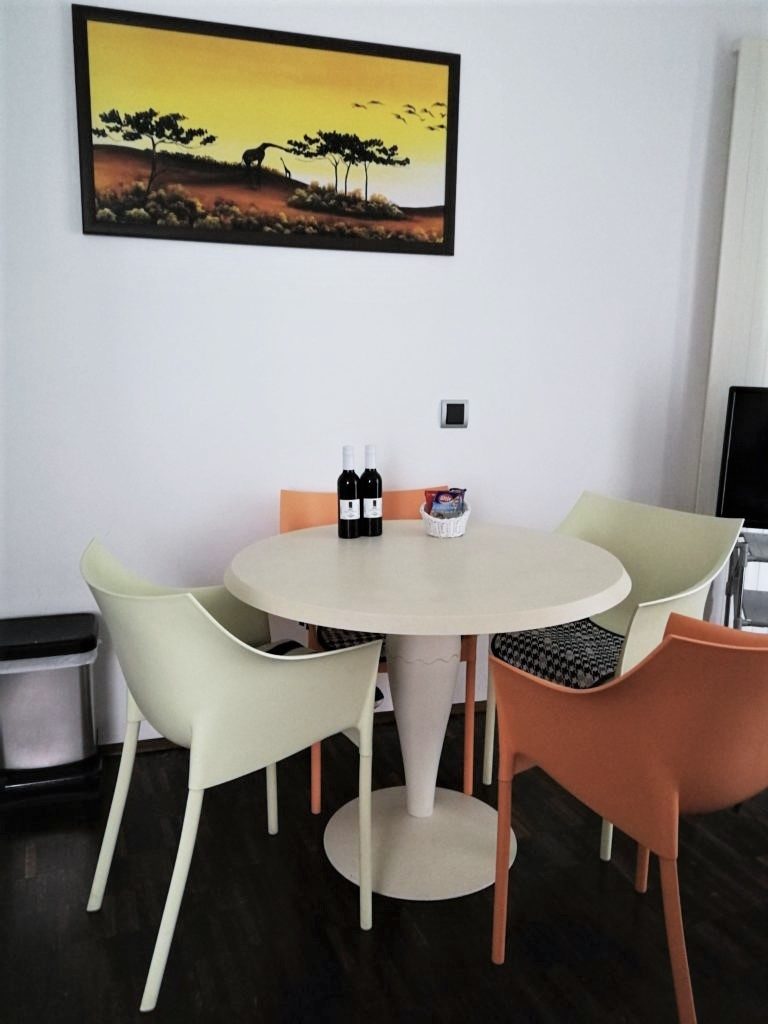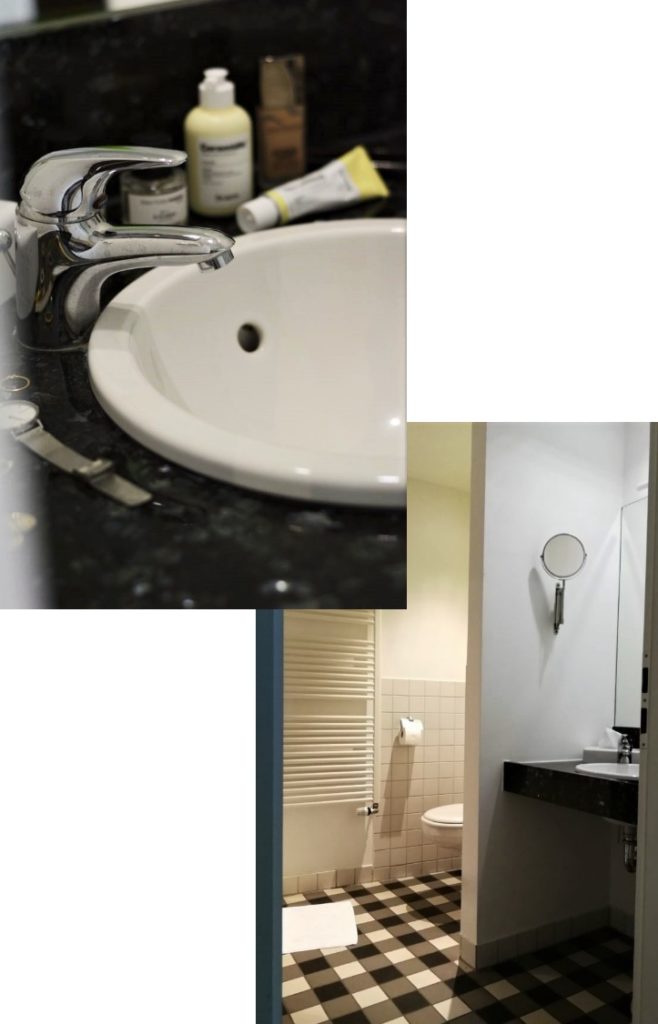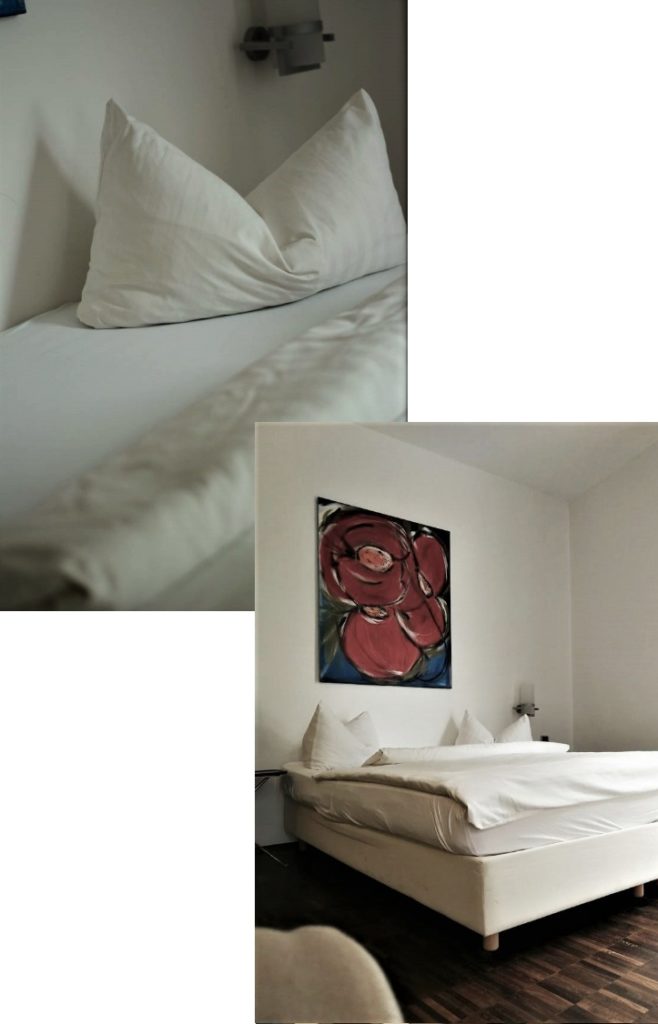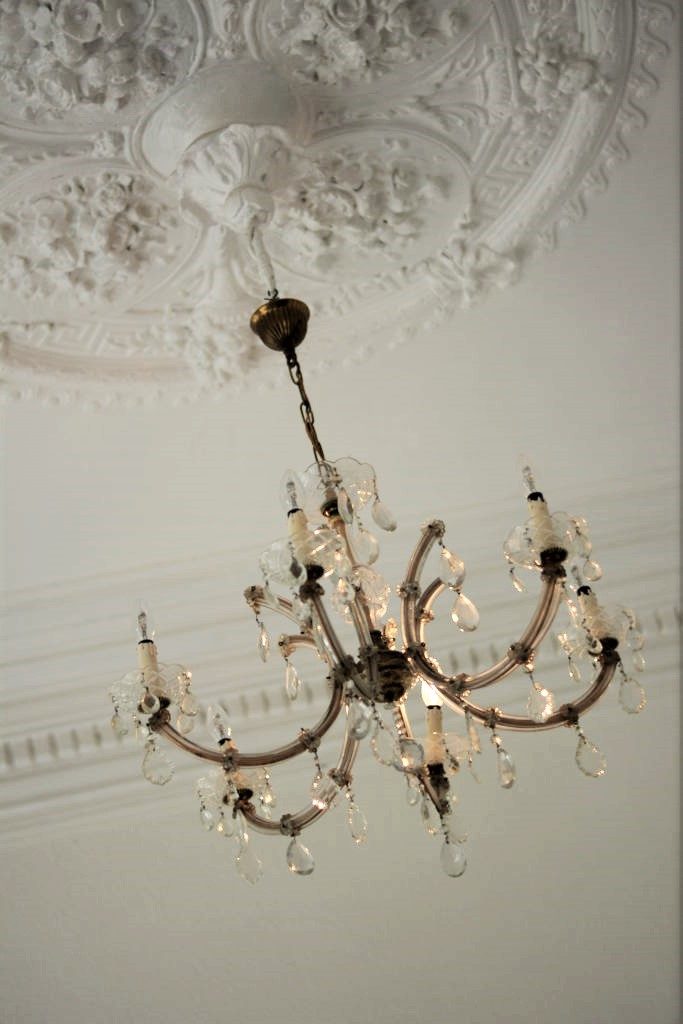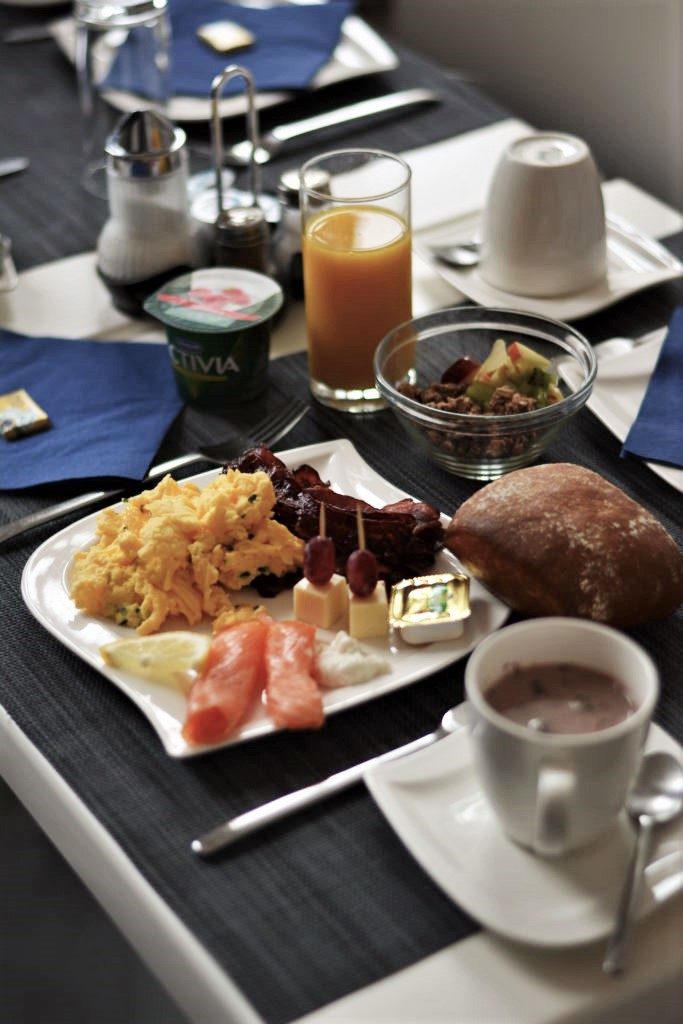 AD:
This post was published in collaboration with domicil Residenz Hotel Aachen. 
WERBUNG:
Dieser Beitrag ist in Zusammenarbeit mit dem domicil Residenz Hotel Aachen entstanden.