Werbung | Ad
Hi everyone, like you might have seen on Instagram my boyfriend and I spent three days at Bachmair Weissach hotel at Tegernsee. I have to say that I have been to many hotels in my life already but this was a very special experience. At Bachmair Weissach I immediately felt at home. The hotel's interior is a successful mixture of traditional and modern components that makes over all look very comfortable but still stylish. In this post I want to show you our room, great food the hotel offers and its onsen spa.
Hallo ihr Lieben, wie ihr vielleicht schon auf Instagram mitbekommen habt, haben mein Freund und ich drei Tage im Hotel Bachmair Weissach am Tegernsee verbracht. Ich habe schon in vielen Hotels geschlafen und trotzdem war dieser Hotelbesuch ein ganz besonderer. Kaum angekommen haben wir uns im Bachmair Weissach zuhause gefühlt. Das Hotel ist in einem gelungenen Mix aus traditionellen und modernen Komponenten eingerichtet, was die Atmosphäre gemütlich und gleichzeitig stilvoll gestaltet. In diesem Post zeige ich euch unser Hotelzimmer, das tolle Essen, das uns serviert wurde und den hoteleignenen Onsen Spa.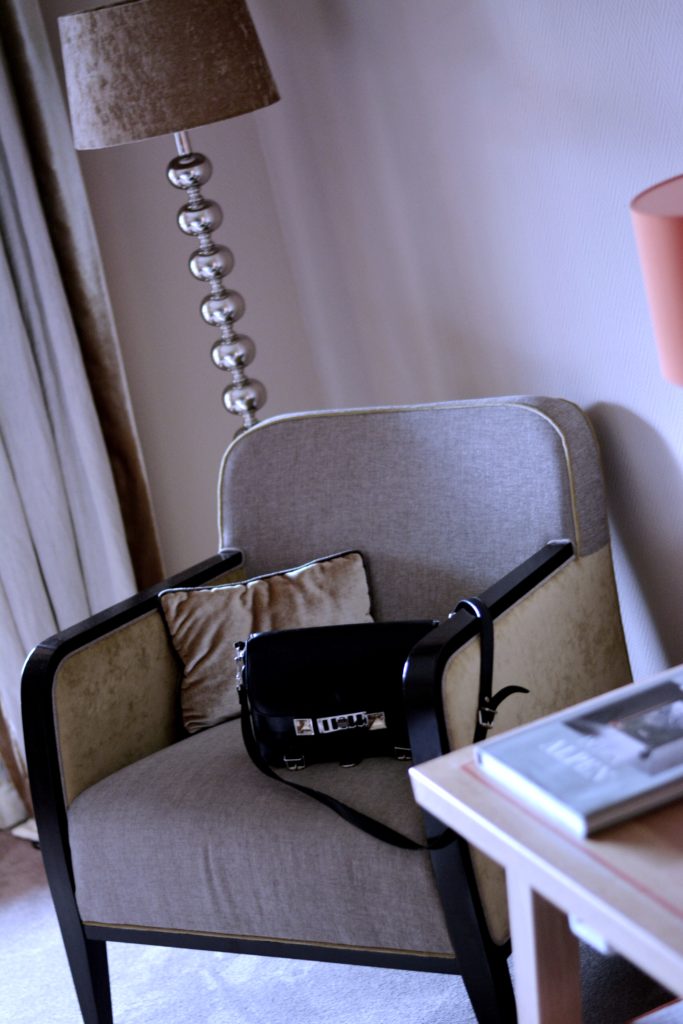 Our hotel room was on the second floor of the main building of the hotel. Both the bathroom as well as the bedroom was wonderfully spacious, comfortably equipped and decorated with cute details. The minibar was full of cool drinks and was refilled daily. Our balcony had an amazing view into the mountains and outdoor area of the spa. There is a creek flowing through the hotel garden which gives the whole area a fairy-tale touch. By the way every night there is a good night service. This means a member of staff closes the curtains and prepares the bed. Furthermore the evening post is brought to the room which gives information about the activities offered the next day.
Unser Hotelzimmer befand sich im zweiten Stock des Haupthauses. Sowohl das Bad, als auch der Schlafraum waren wunderbar geräumig, außerdem komfortabel eingerichtet und mit hübschen Details gespickt. Die Minibar war gefüllt mit kühlen Getränken und wird täglich kostenlos neu bestückt. Unser Balkon gab den Blick auf den Außenbereich des Spas und die Berge frei. Außerdem verläuft durch die Hotelanlage ein Bach, der uns sanft in den Schlaf plätscherte und damit auch wieder weckte. Jeden Abend gibt es übrigens einen Gute-Nacht-Service, bei dem das Hotelteam die Vorhänge schließt, das Bett vorbereitet und die Abendpost bereit gelegt wird. Diese informiert über die Aktivitäten des nächsten Tags.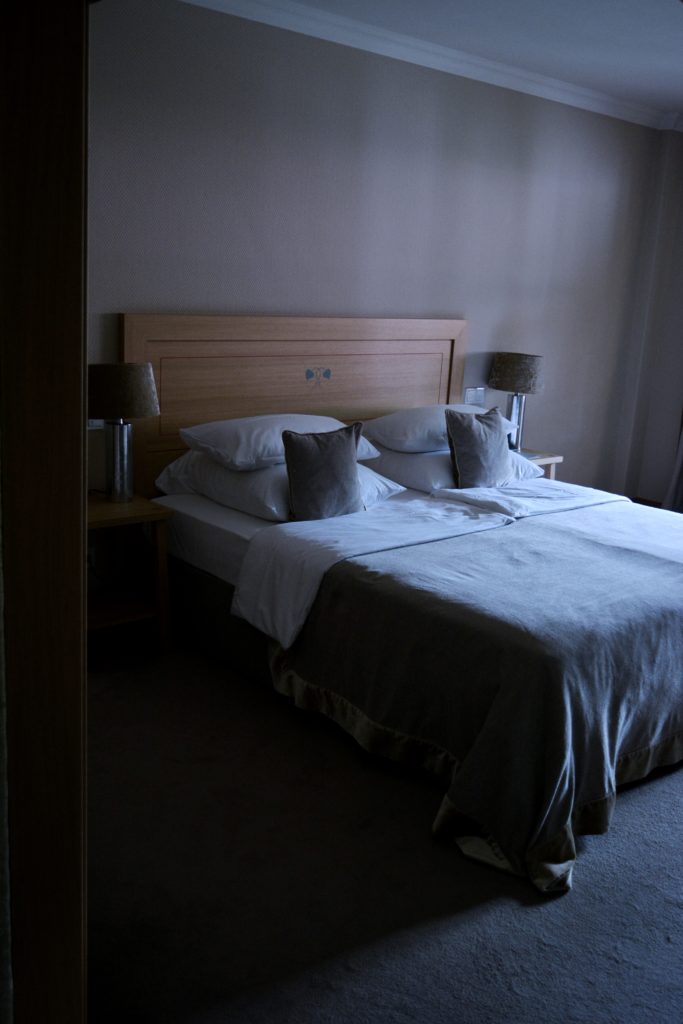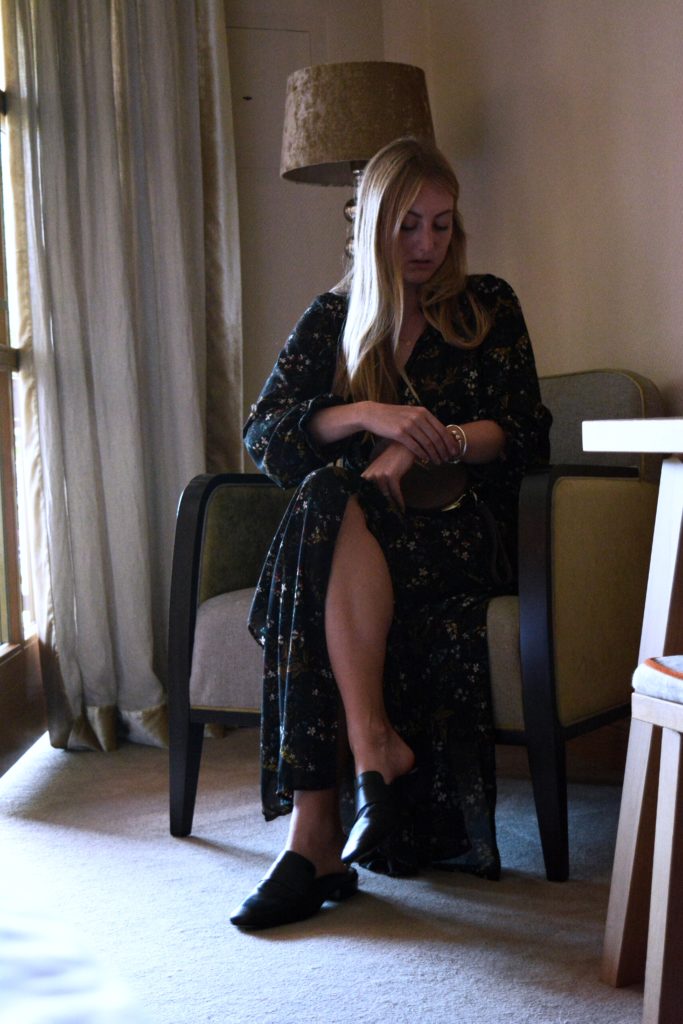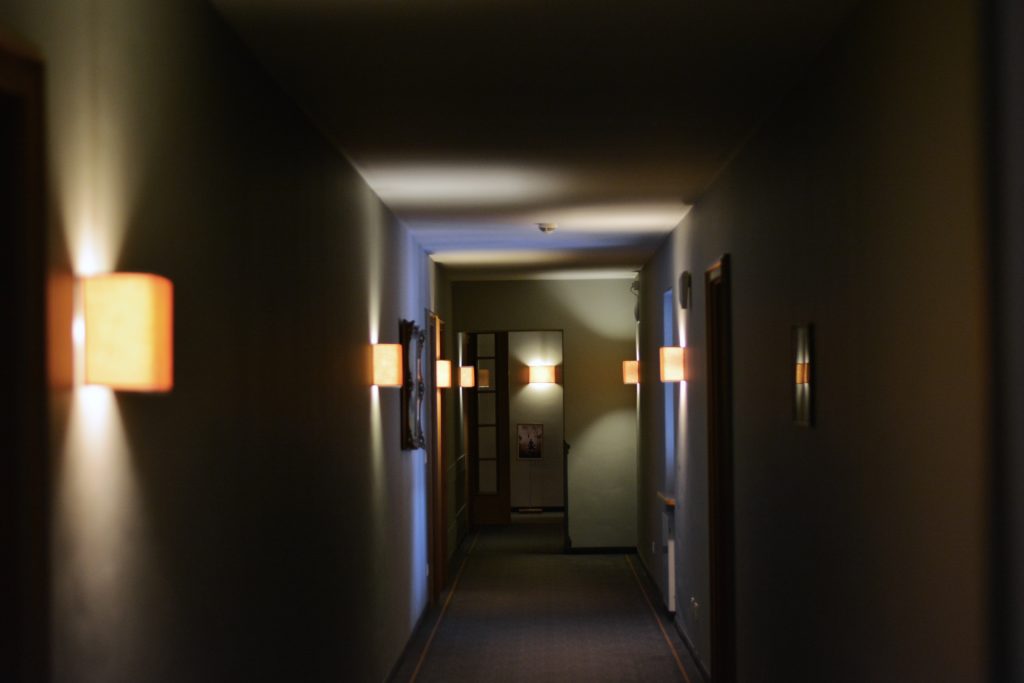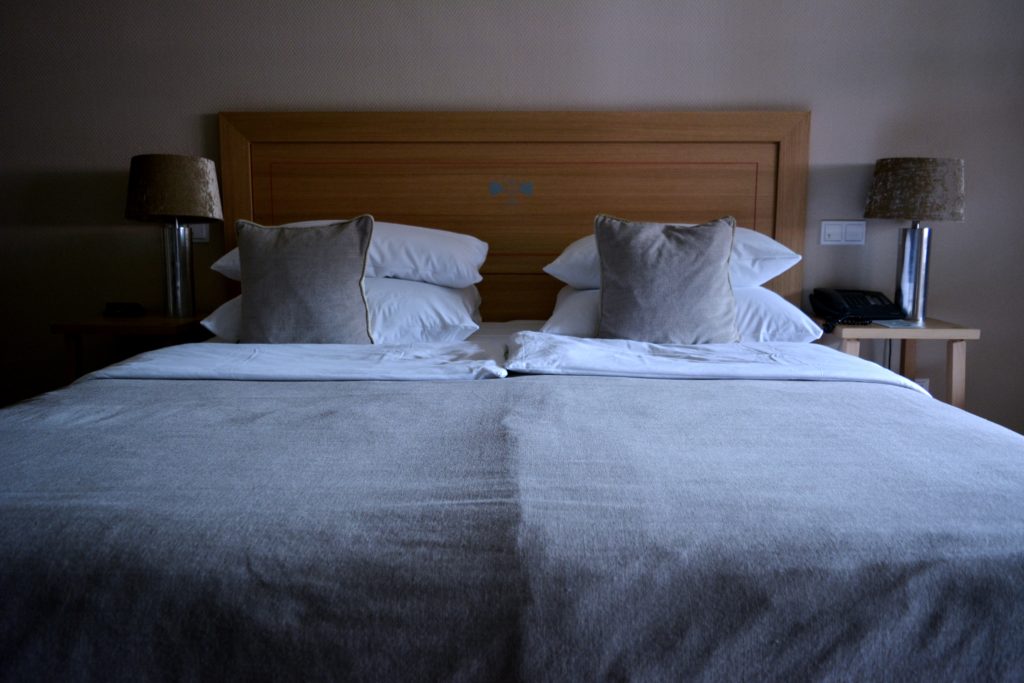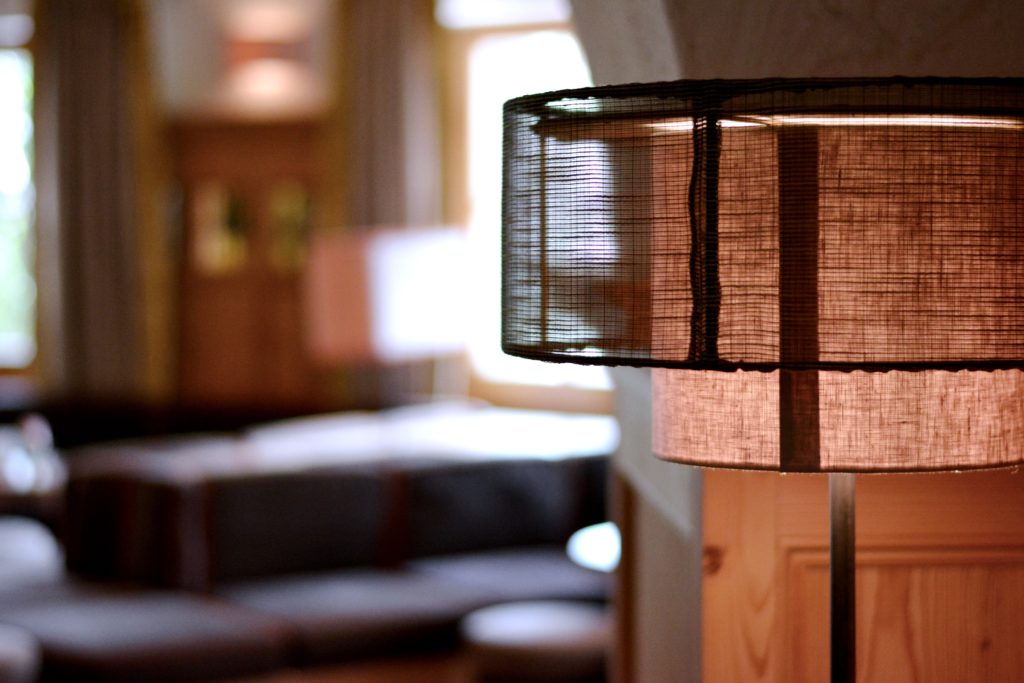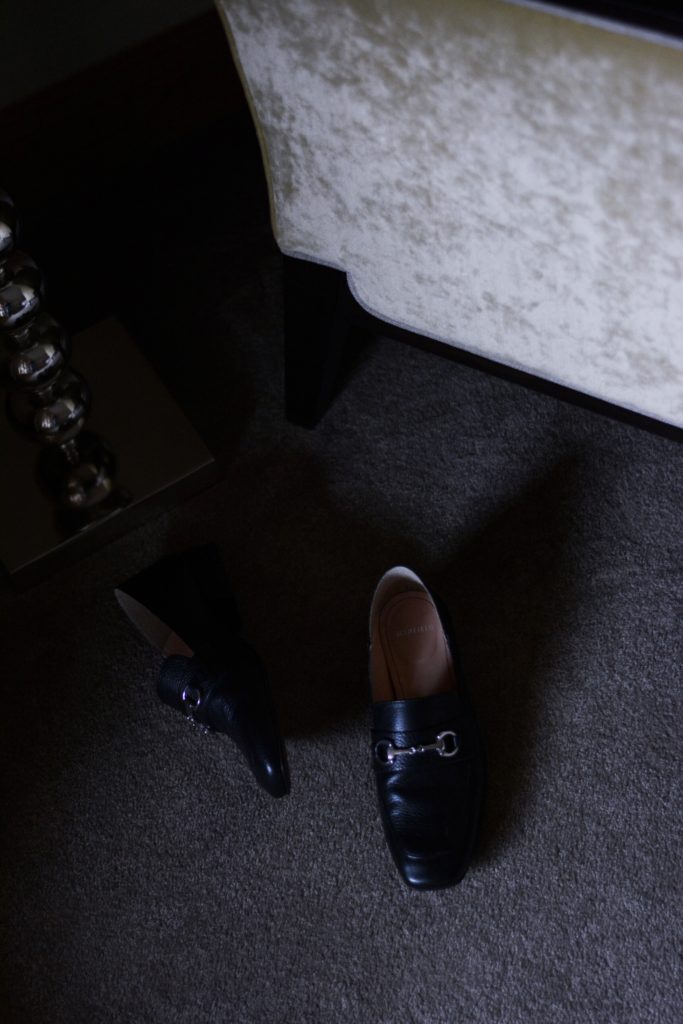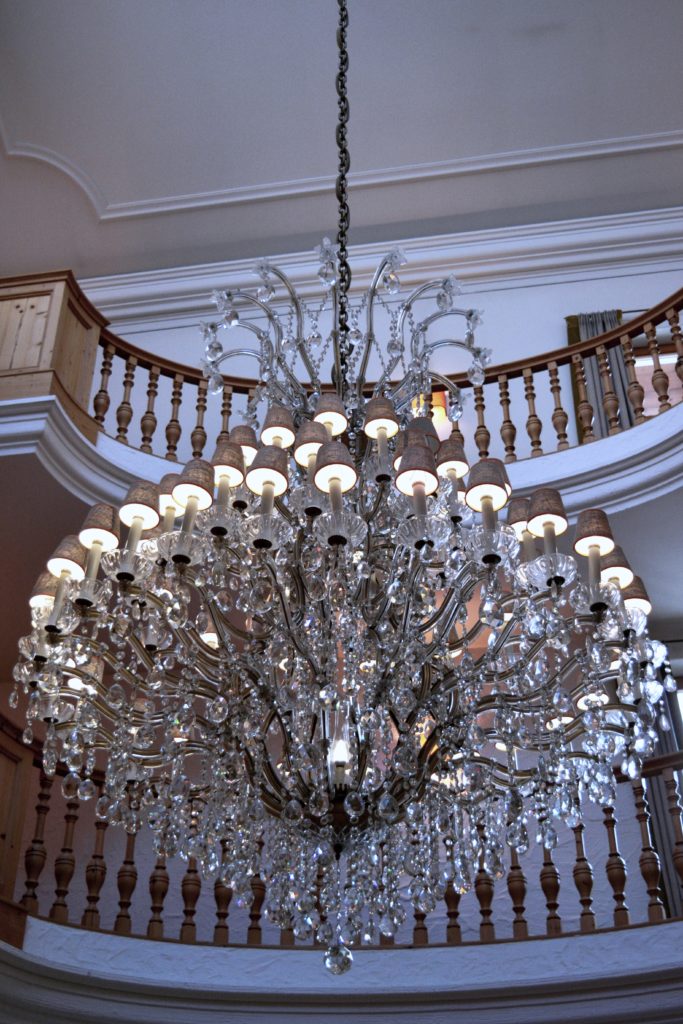 The Day Bar
Once we had moved into our room our stomachs growled so we went downstairs to the day bar. There a hearty snack was waiting for us already not leaving anything to be desired. A variety of bread and typical Bavarian toppings quickly filled our stomachs. I couldn't imagine any better start at Bachmair Weissach.
Die Tagesbar
Kaum hatten wir unser Zimmer bezogen, fingen auch schon unsere Mägen an zu knurren und wir machten uns auf den Weg nach unten in die Tagesbar im Erdgeschoss. Dort erwartete uns schon eine herzhafte Brotzeit, die keinen Wunsch offen ließ. Verschiedene Brotsorten, Käse- und Wurstsorten und andere Aufstriche füllten augenblicklich unsere leere Mägen. Einen schöneren Start in unsere Aufenthalt im Bachmair Weissach hätte es wohl kaum geben können.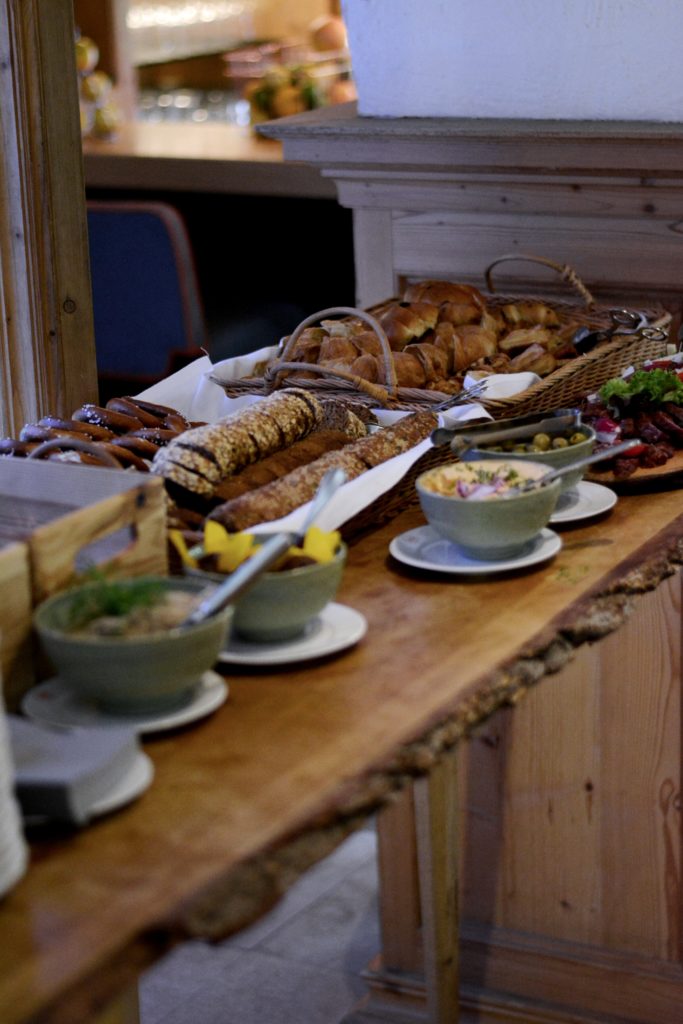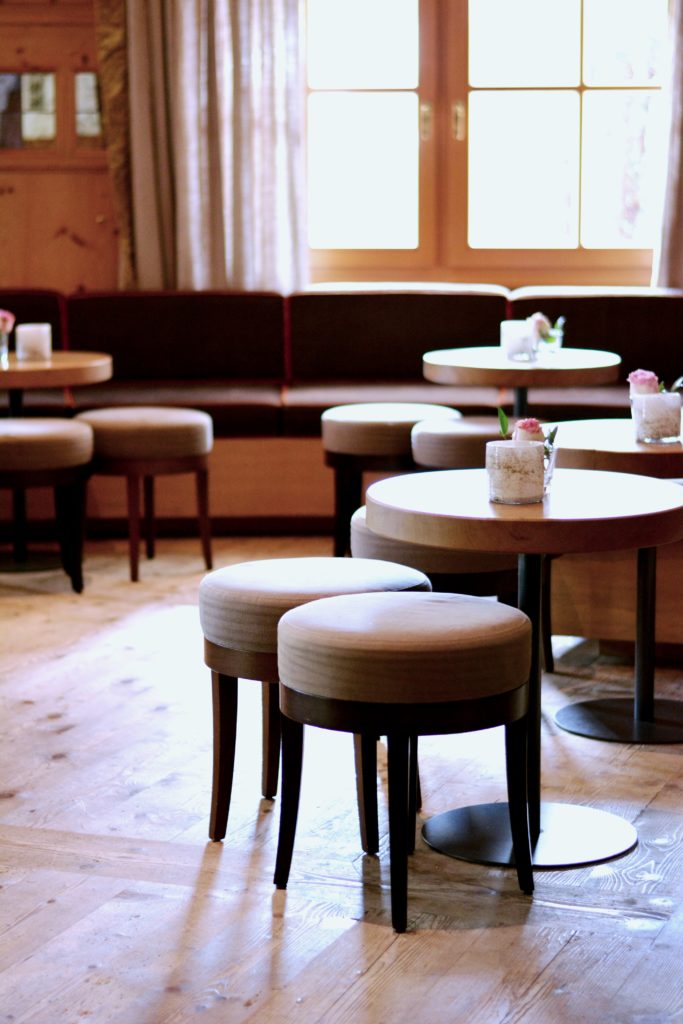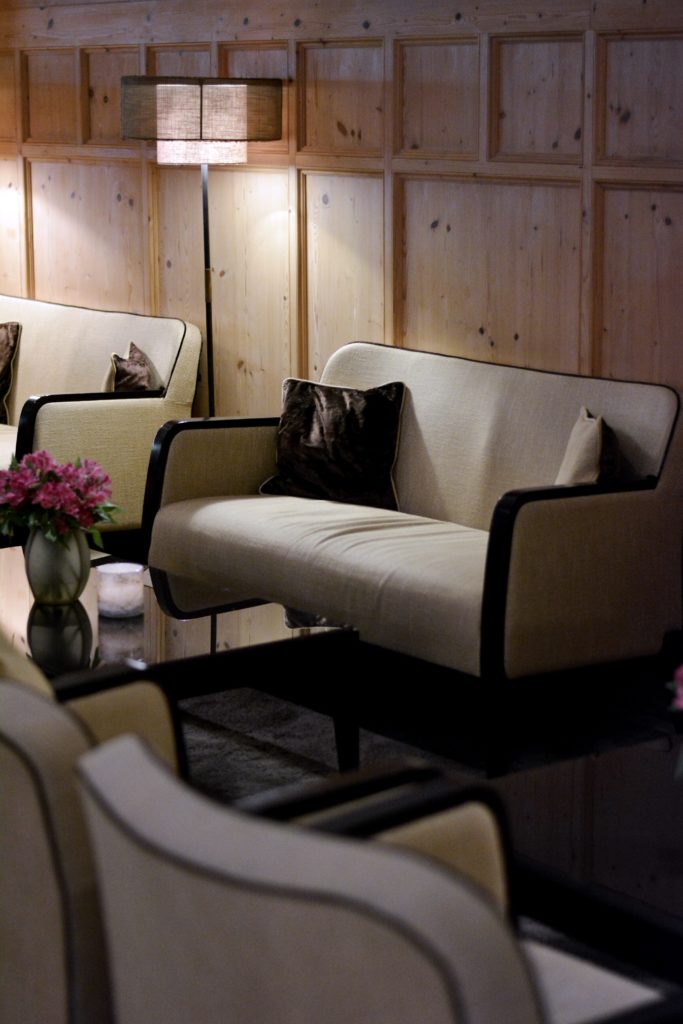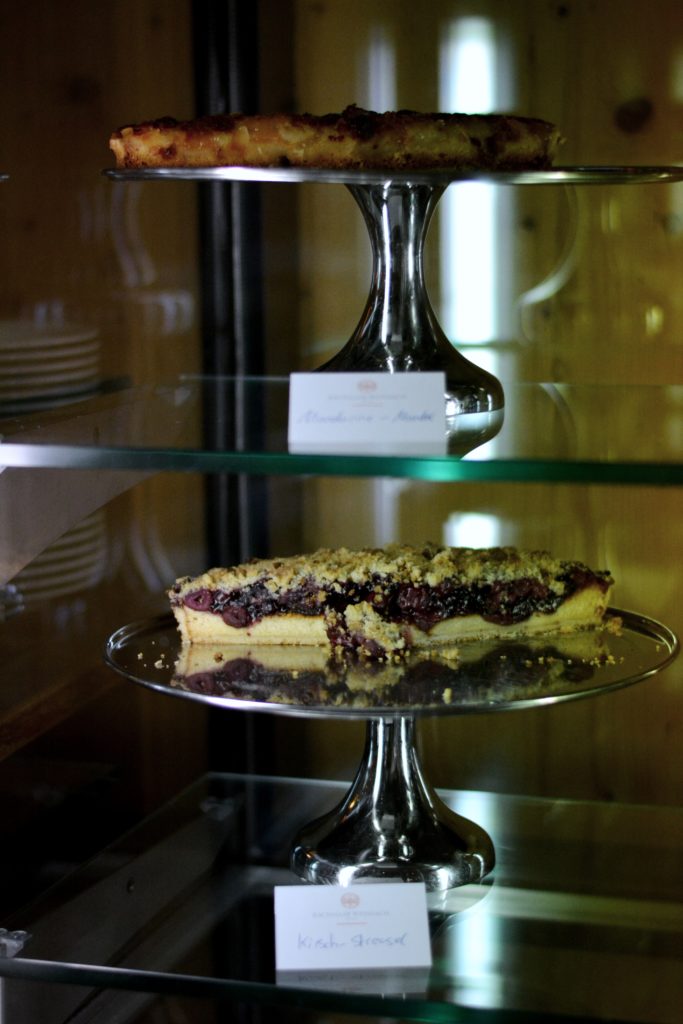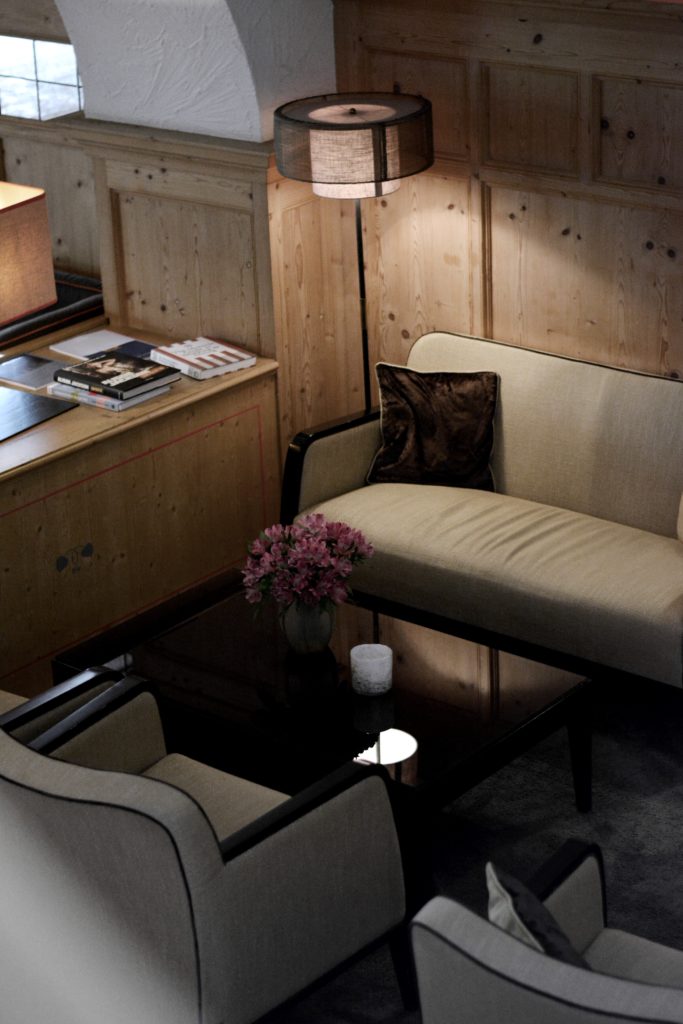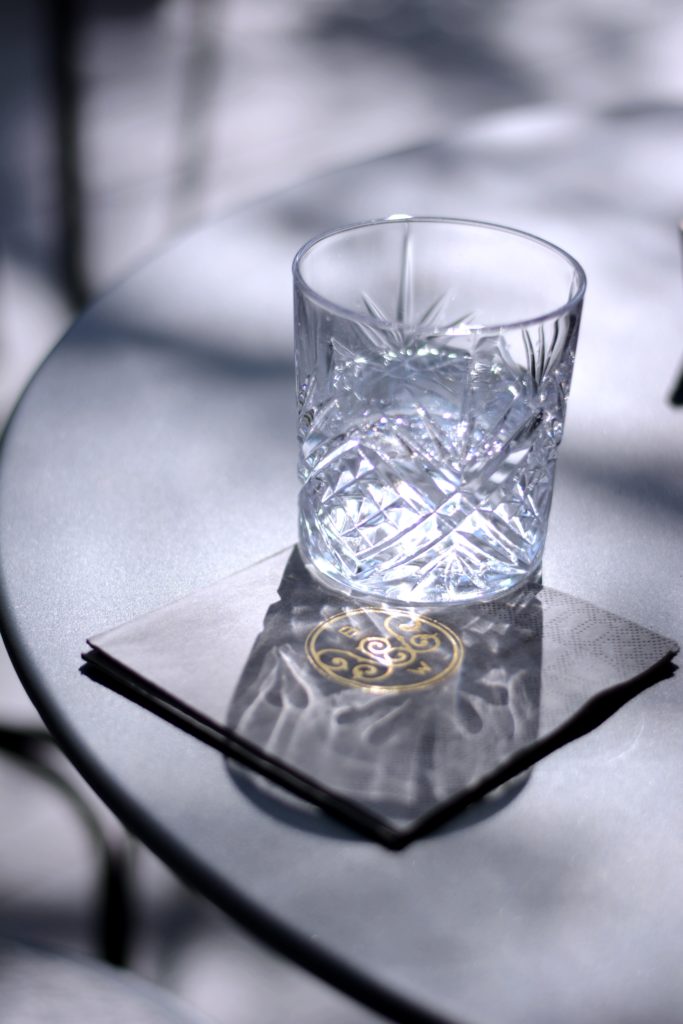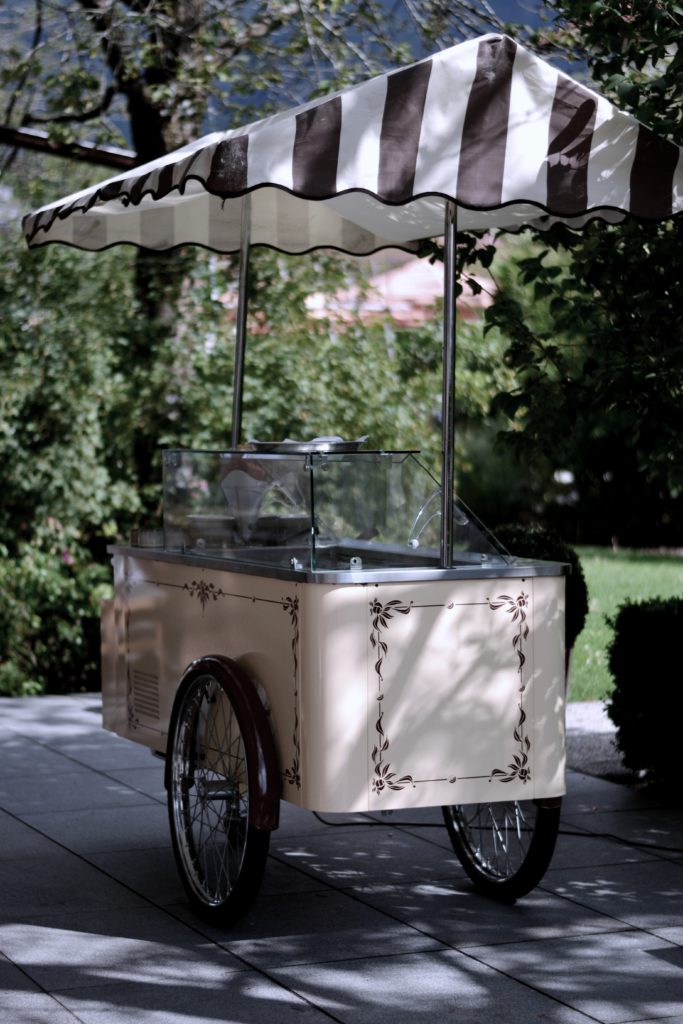 The MIZU Sushi Bar
The first evening of our stay we had dinner at MIZU sushi bar. We both really love sushi and the japanese food the MIZU offers is cooking art at a very high level. Every single dish was an own little piece of art and everything tasted amazing. I will now let the photos speak.
Die MIZU Sushi Bar
Am ersten Abend unsere Aufenthalts im Bachmair Weissach haben wir in der MIZU Sushi Bar gegessen. Wir lieben beide Sushi über alles, doch gerade das japanische Essen des MIZU zeugt von ganz hoher Kochkunst. Jedes einzelne Gericht war ein eigenes kleines Kunstwerk und alles hat vorzüglich geschmeckt. Jetzt möchte ich aber gerne die Fotos für sich selbst sprechen lassen.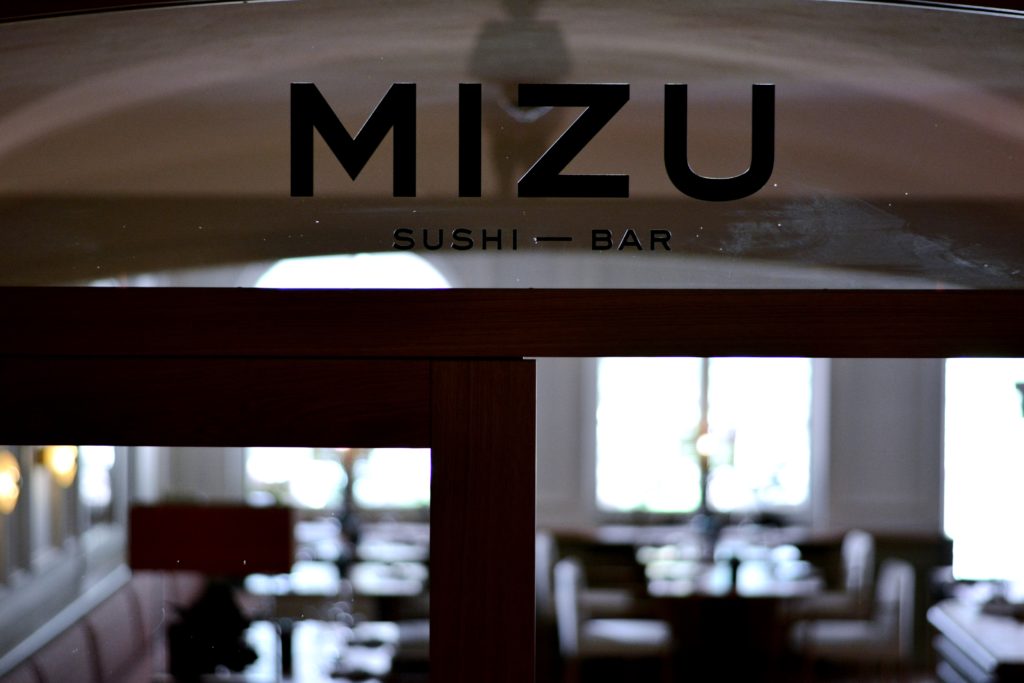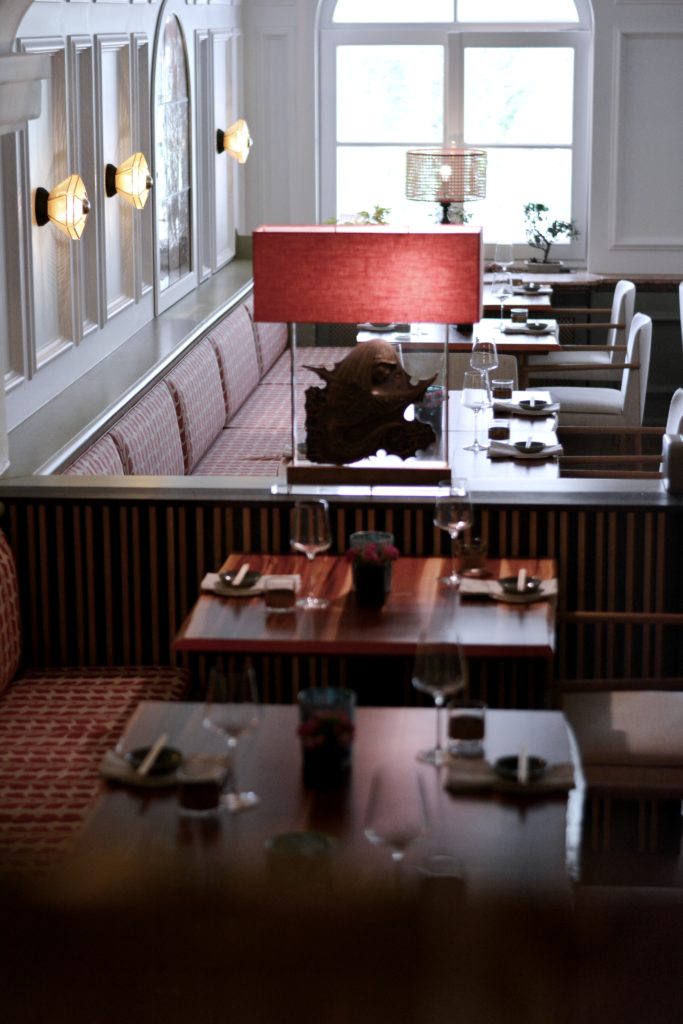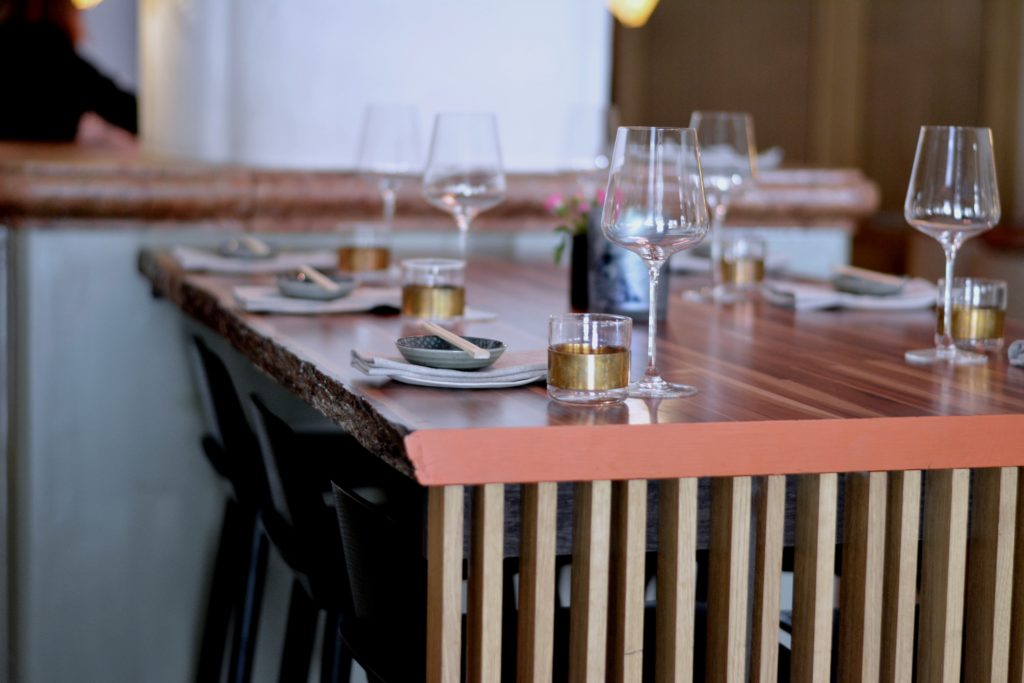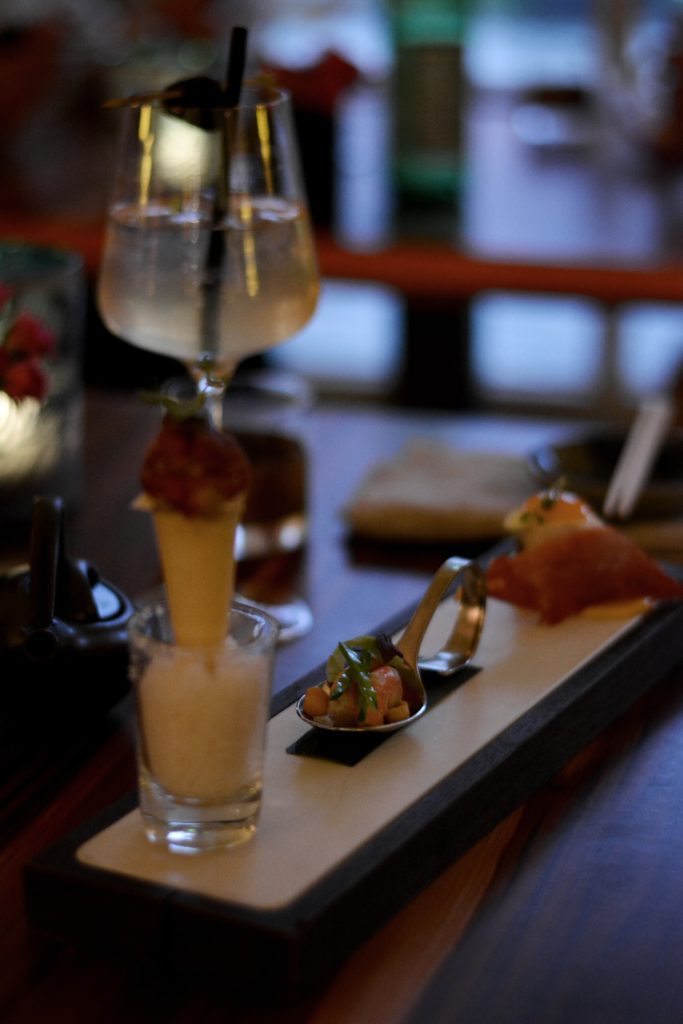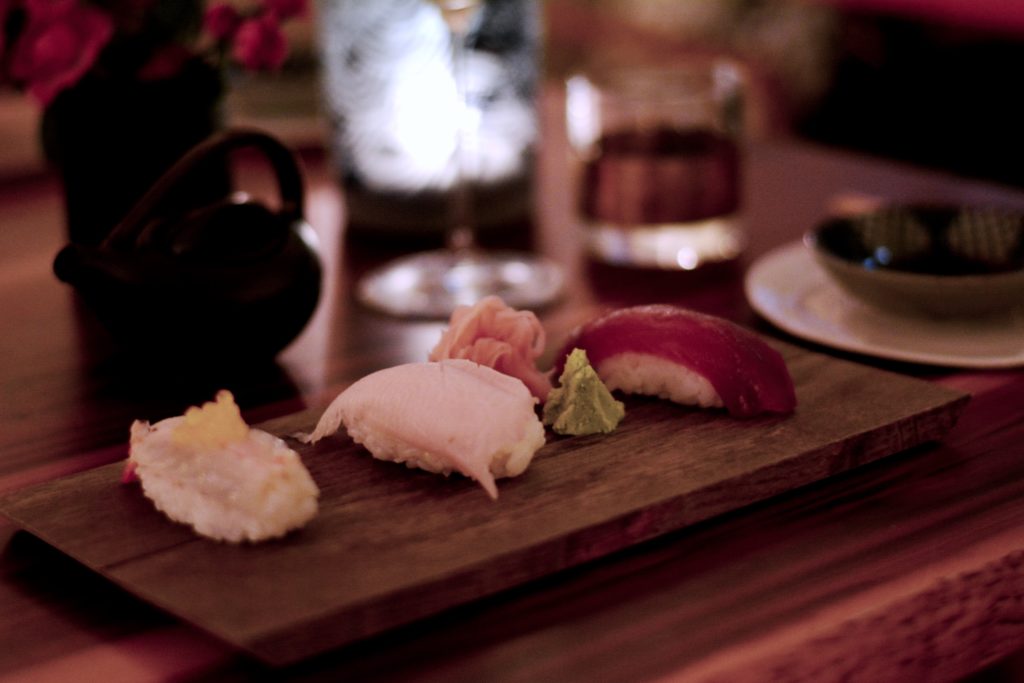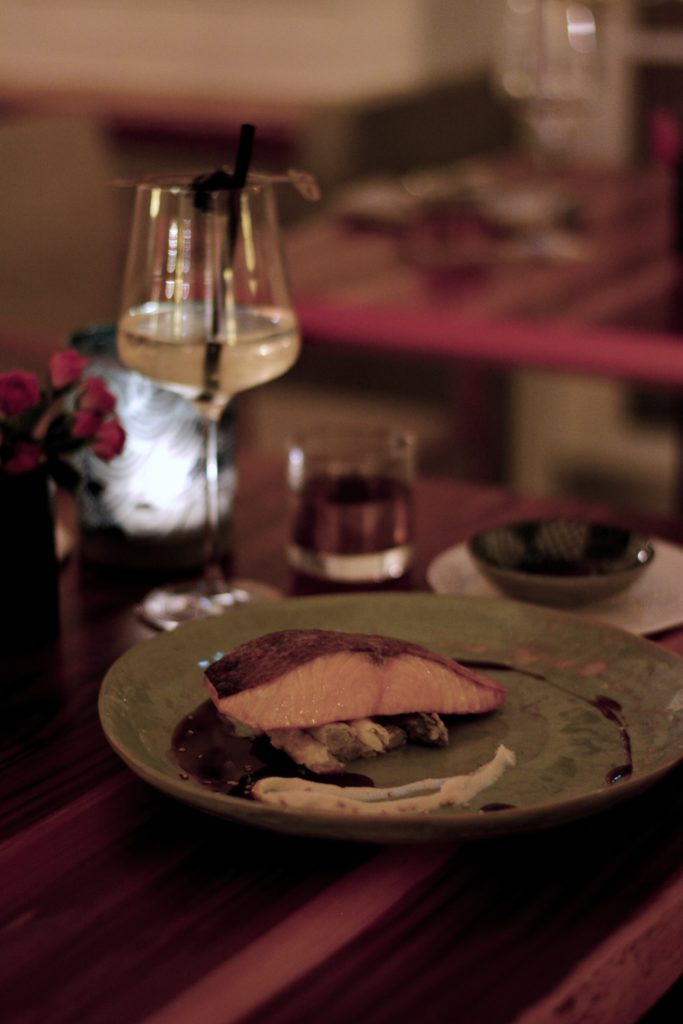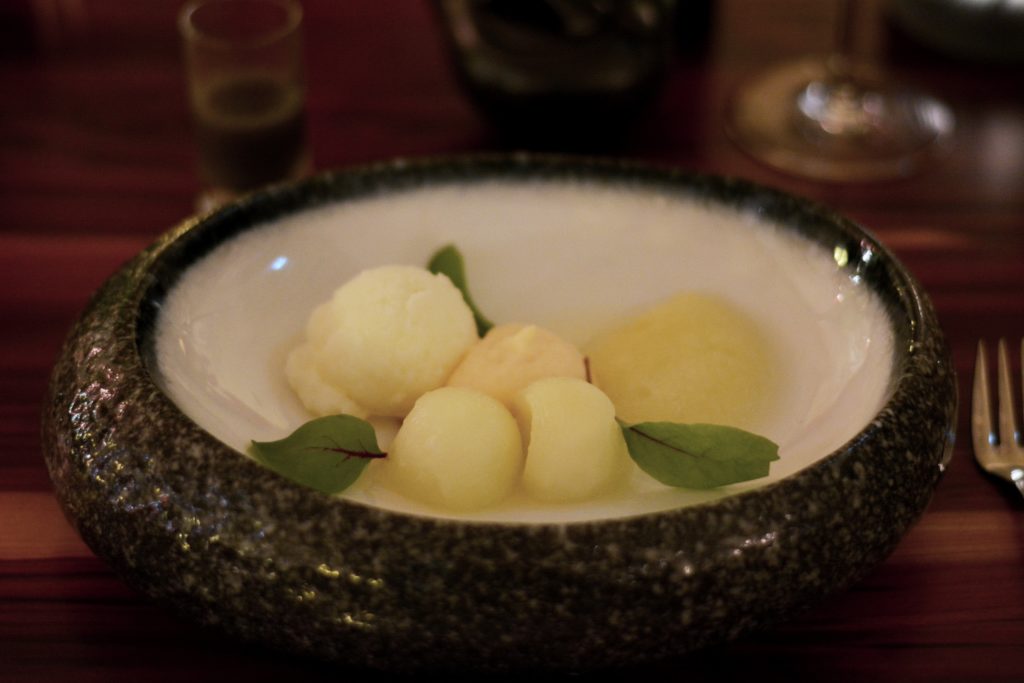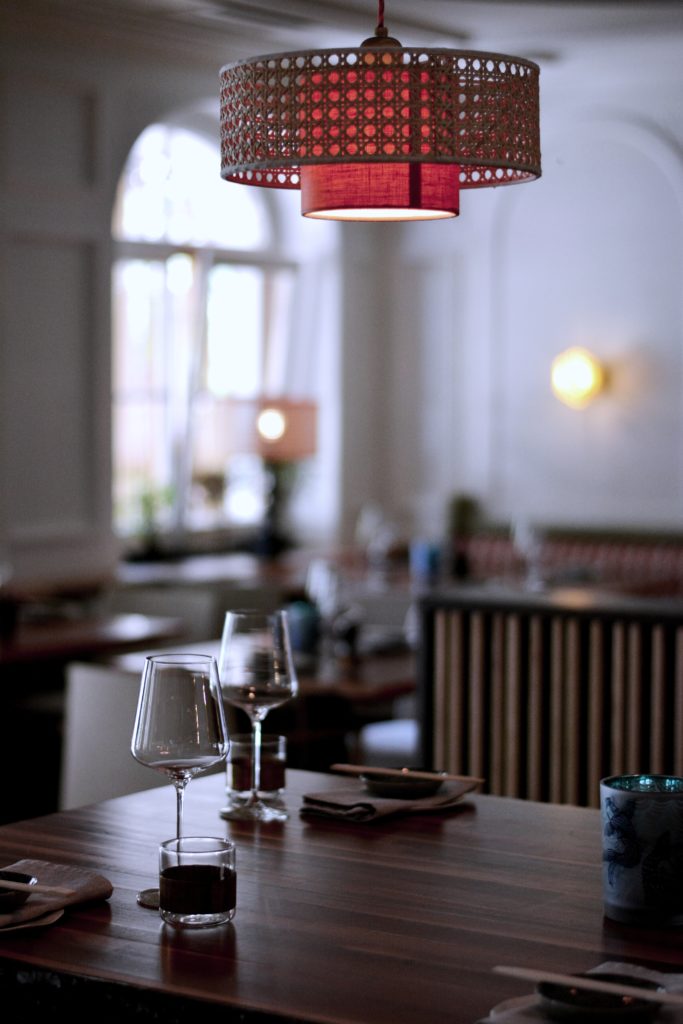 The Bar
After the amazing japanese food at MIZU sushi bar we had some delicious drinks at Bachmair Weissach's bar that is one of the most coziest ones I have been to yet. But please see yourself.
Die Bar
Nach dem feinen japanischen Essen in der MIZU Sushi Bar haben wir es uns noch mit ein paar Drinks in der Bar des Bachmair Weissach gutgehen lassen. Die ist übrigens eine der gemütlichsten in der ich je war. Aber seht selbst.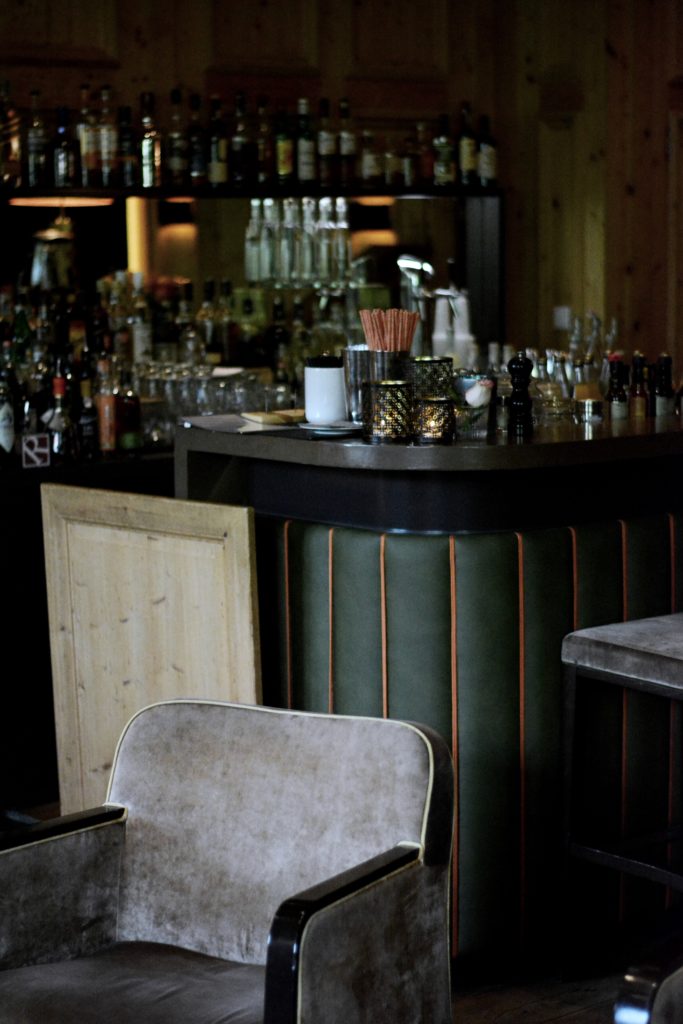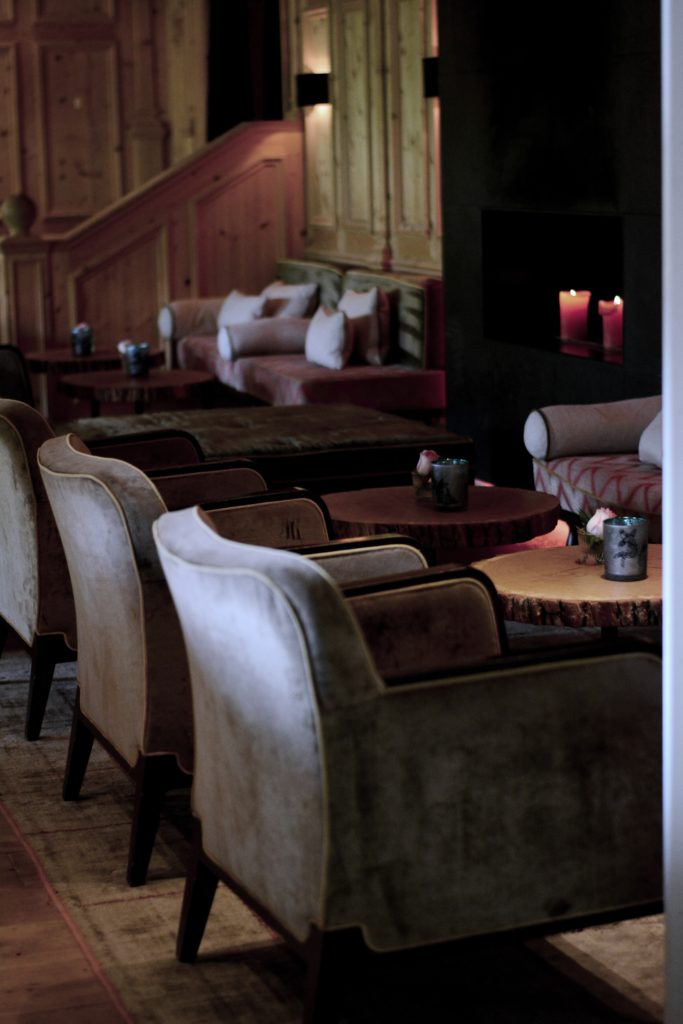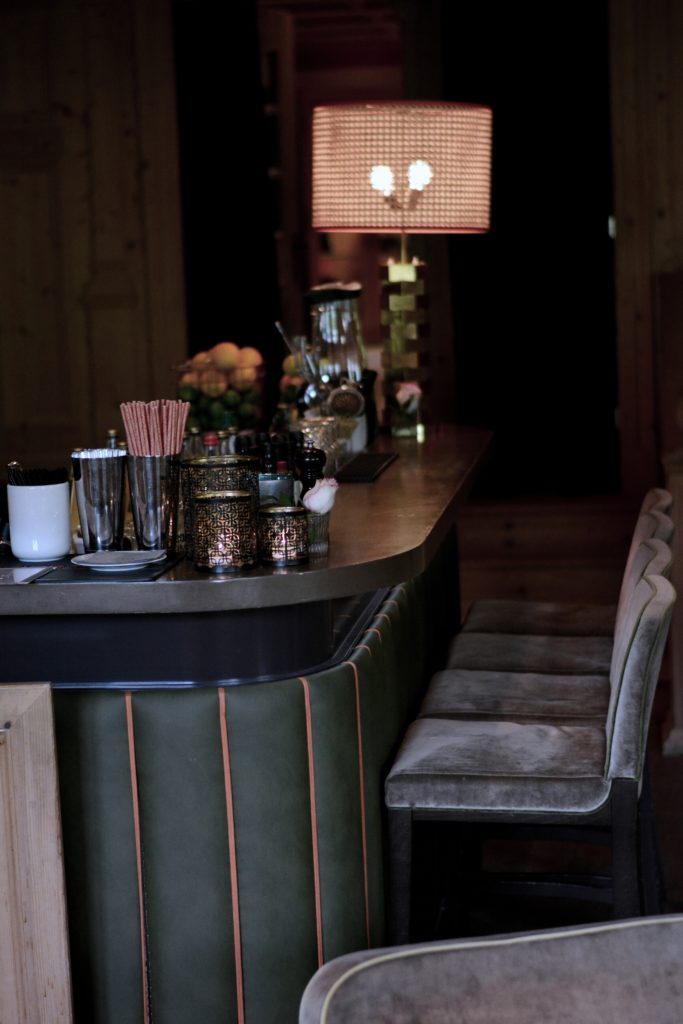 Breakfast in the pavilion
When we woke up the next day the culinary adventure went on. As I told you here on the blog some weeks ago breakfast is my favorite meal of the day. Bachmair Weissach therefore is probably the one hotel for me. I am not lying when I am saying their breakfast buffet is the most diverse one I have ever seen. The selection of cheese and meat, cereals, jams, different kinds of bread and the extras you could order made me breathless. You could even have crêpes and typical Bavarian Weißwurst. I am sure the following photos will tell my story.
Frühstück im Pavillon
Nach einer wundervoll erholsamen ersten Nacht ging das kulinarische Abenteuer dann auch schon wieder weiter. Wie ich euch schon einmal hier auf dem Blog berichtet habe, ist das Frühstück meine Lieblings-Mahlzeit des Tages. Genau deshalb ist das Bachmair Weissach wohl DAS Hotel für mich, denn ein ausgiebiges und vielseitiges Frühstücksbuffet wie hier habe ich ungelogen noch nicht gesehen. Allein die Auswahl an Käse- und Wurst-Sorten, Müsli, Marmeladen und Brot ist schon eine Hausnummer und was es dann noch an Extras gibt, die man sich zusätzlich bestellen kann, machte mich glatt sprachlos. Es gab sogar Crêpes und typisch bayerisches Weißwurstfrühstück. Aber Ich bin sicher, die folgenden Fotos sprechen eine eigene Sprache.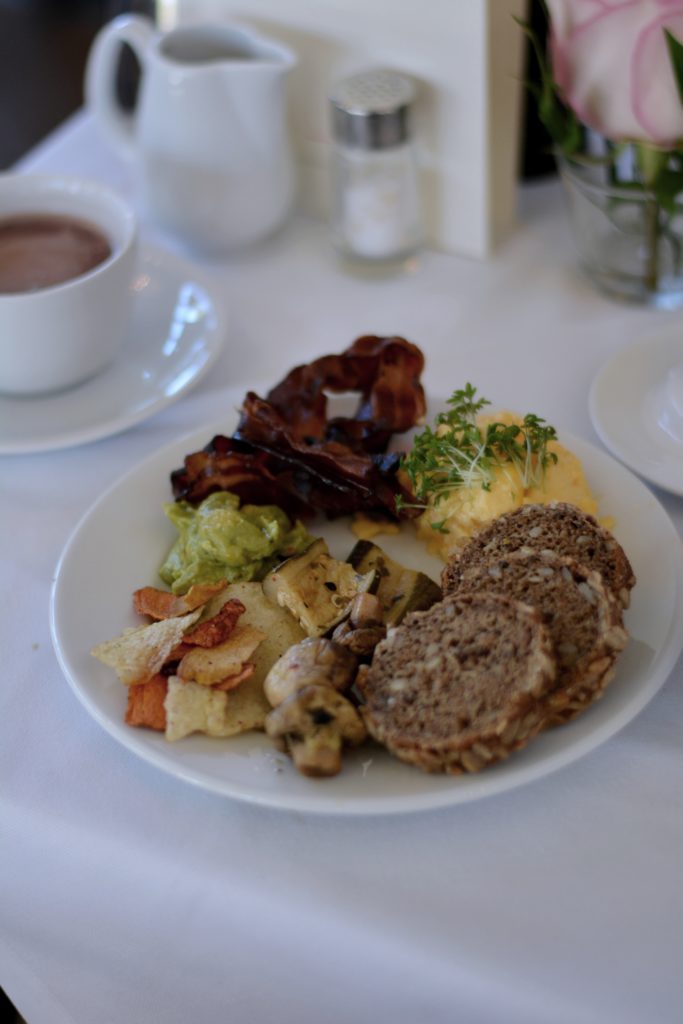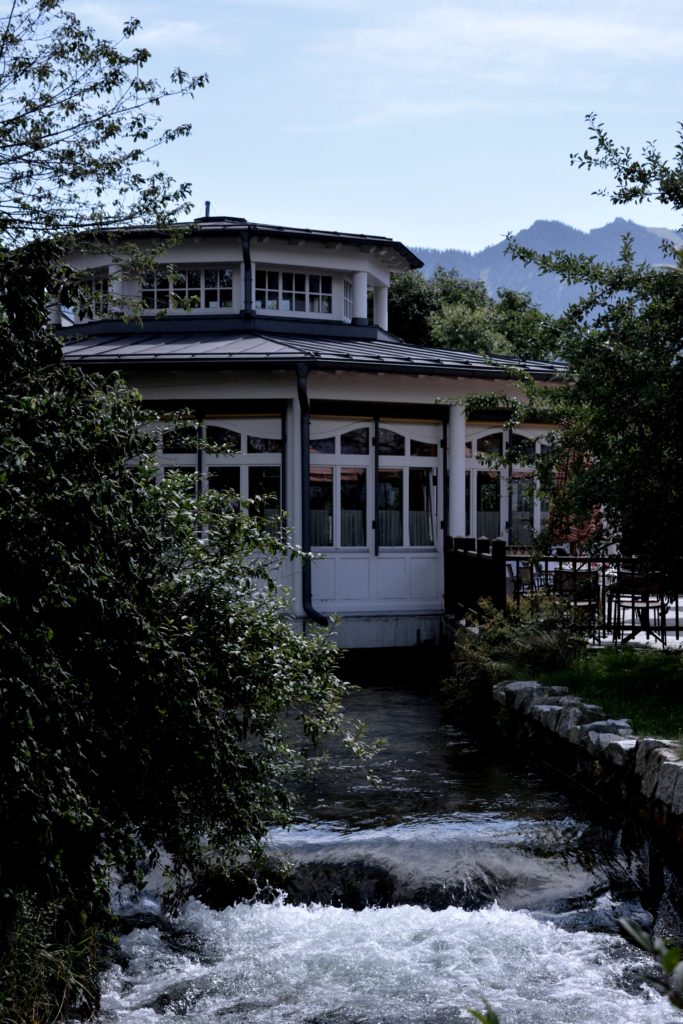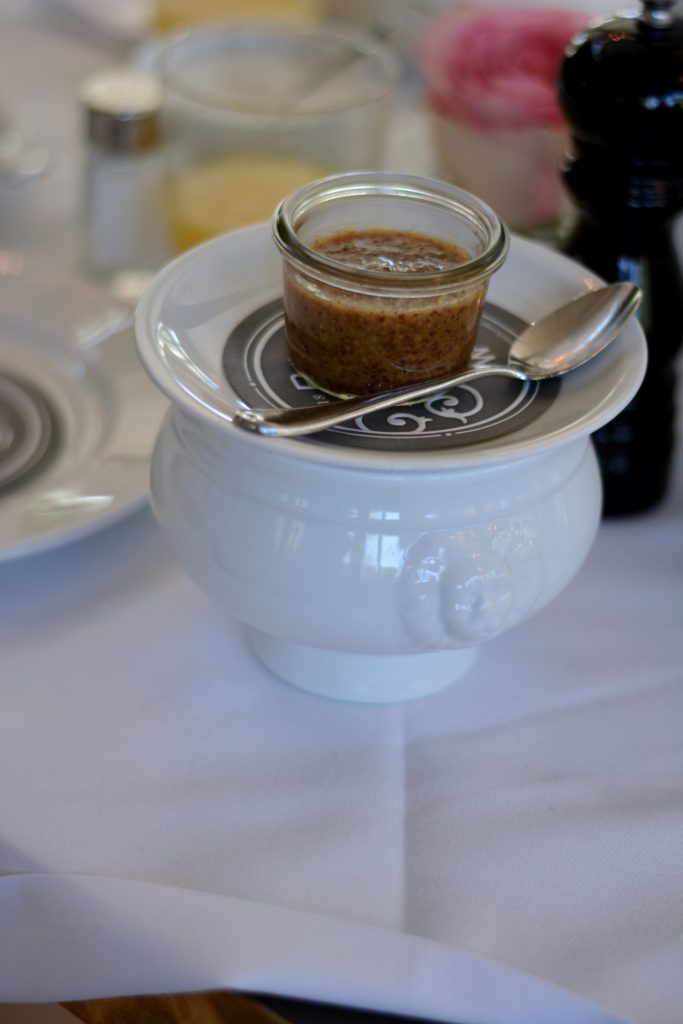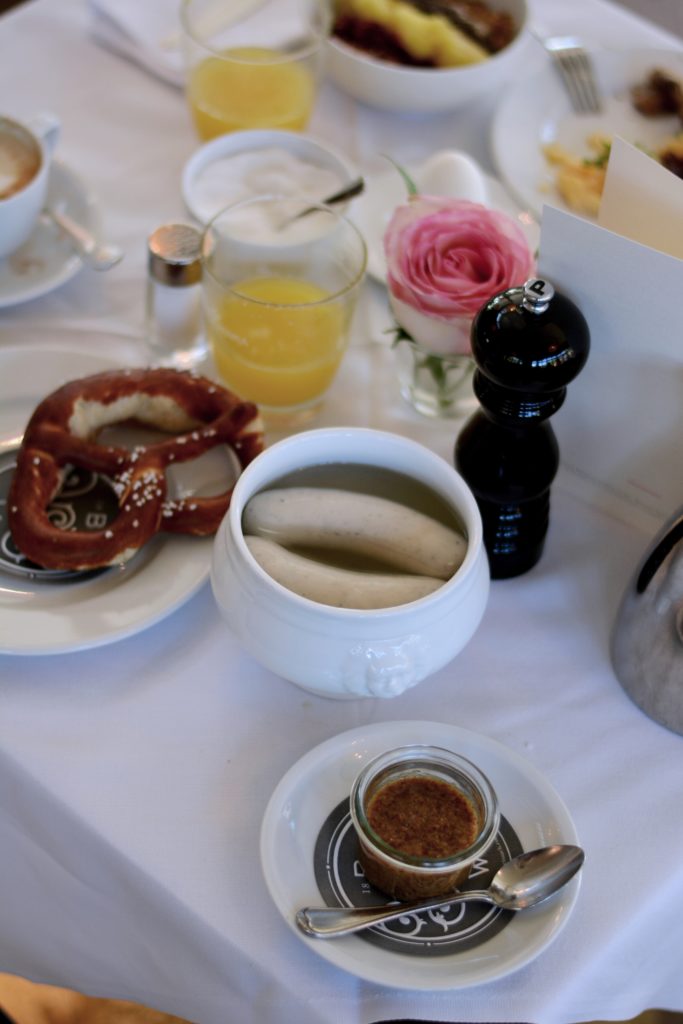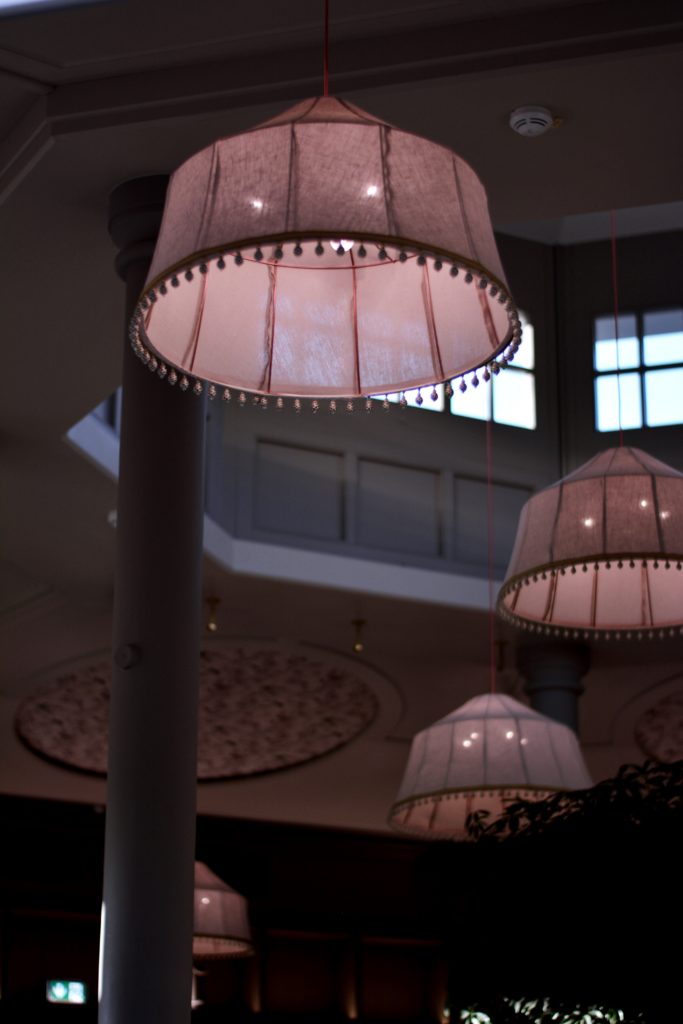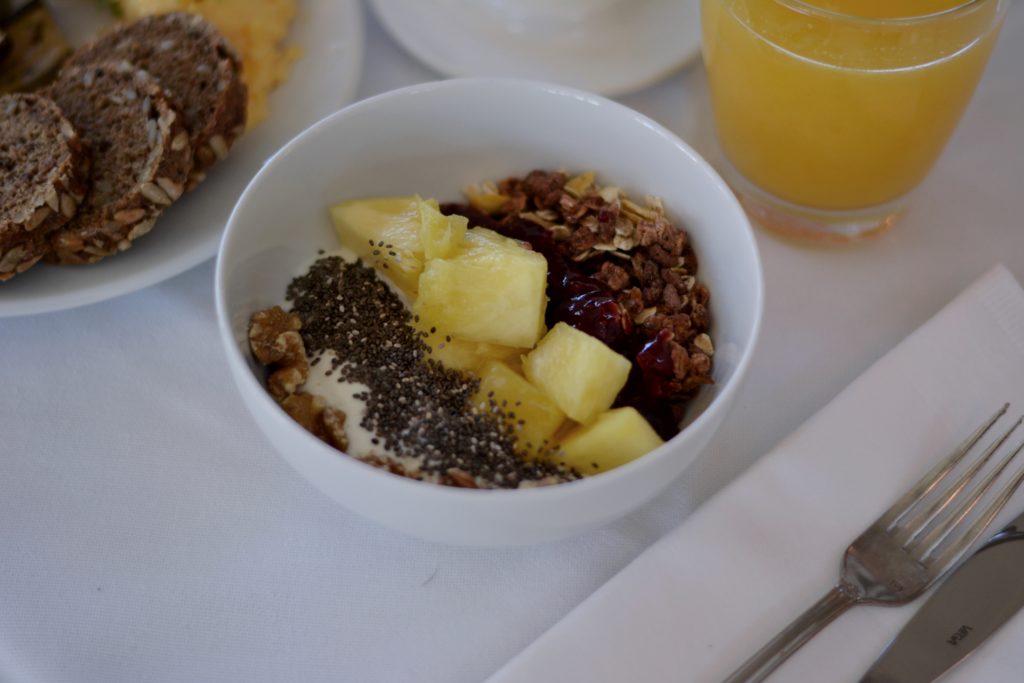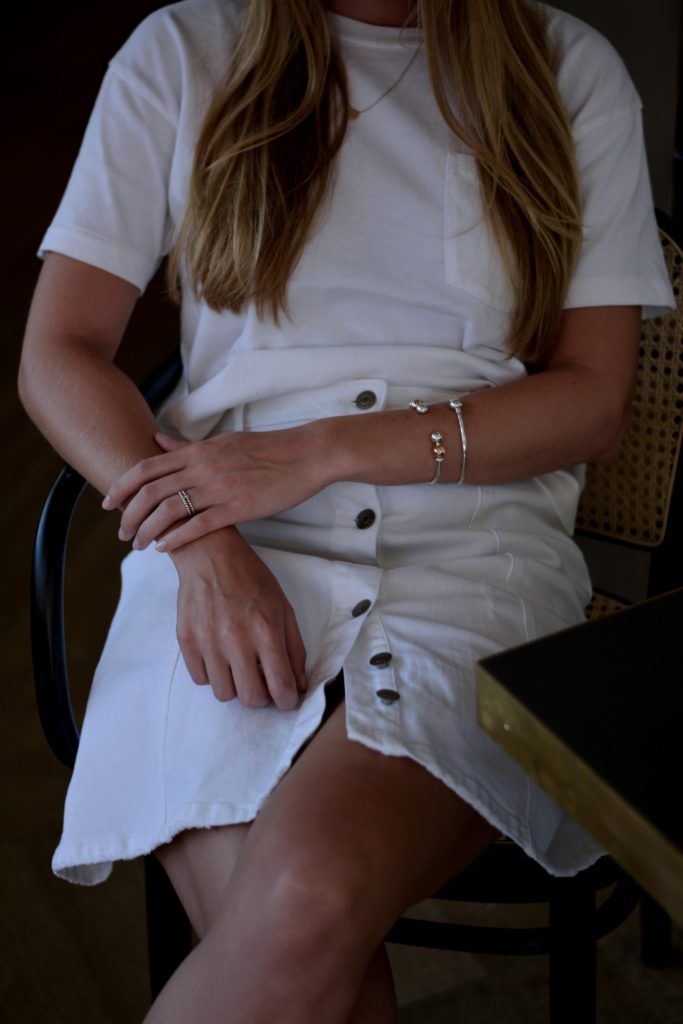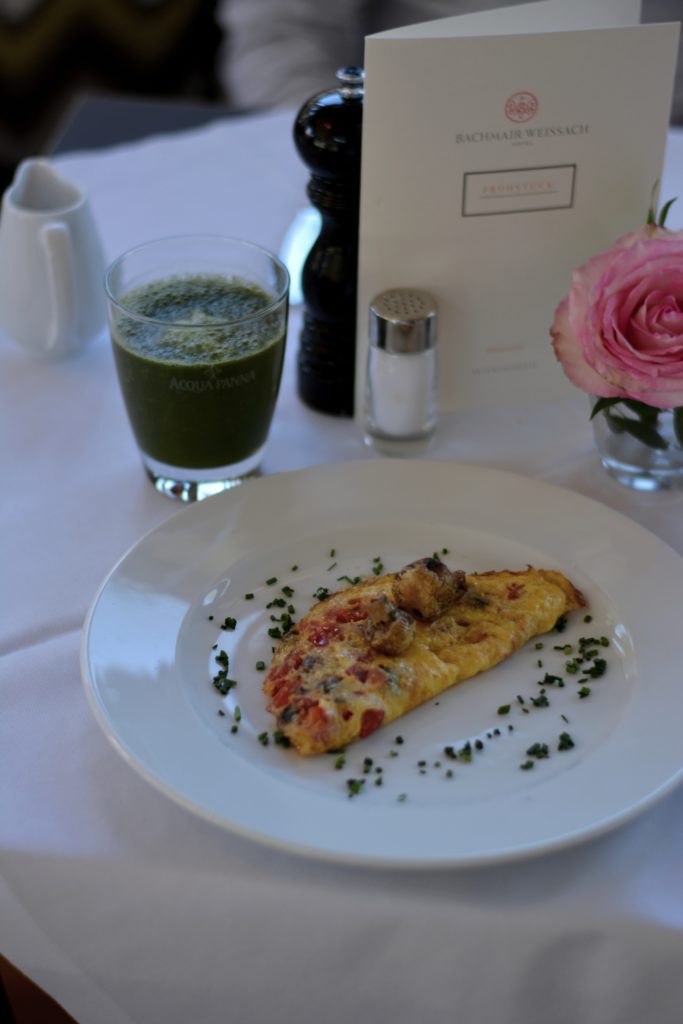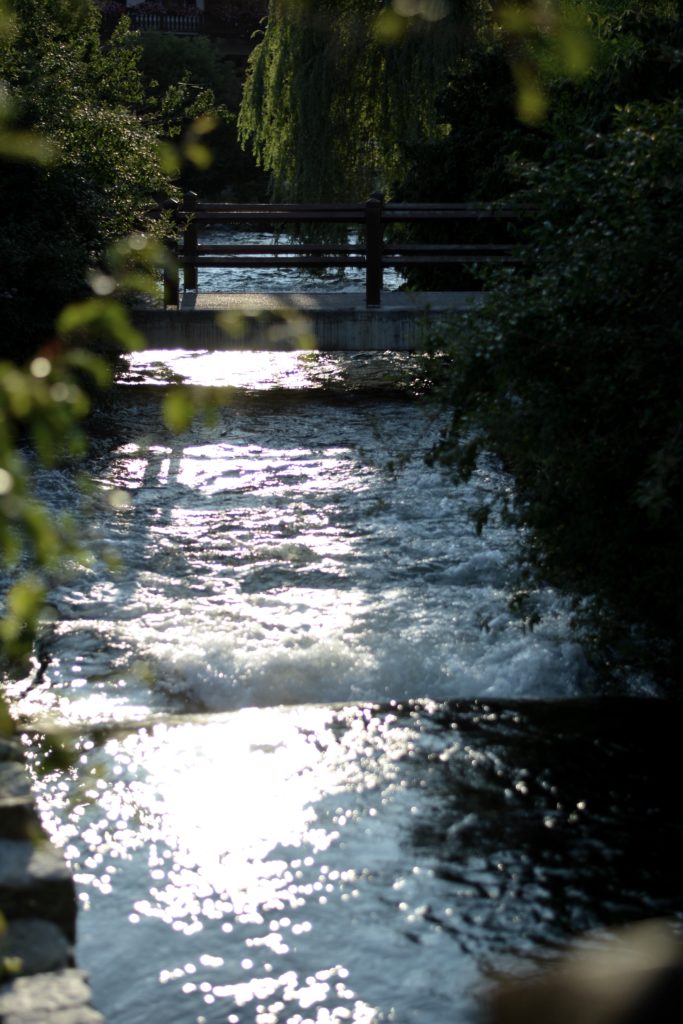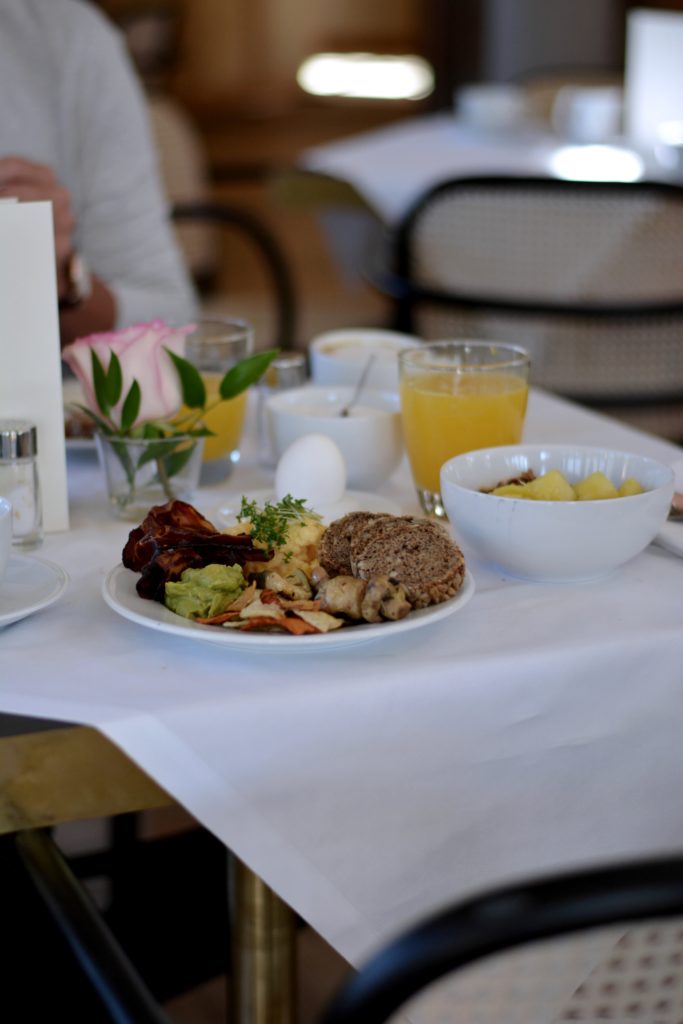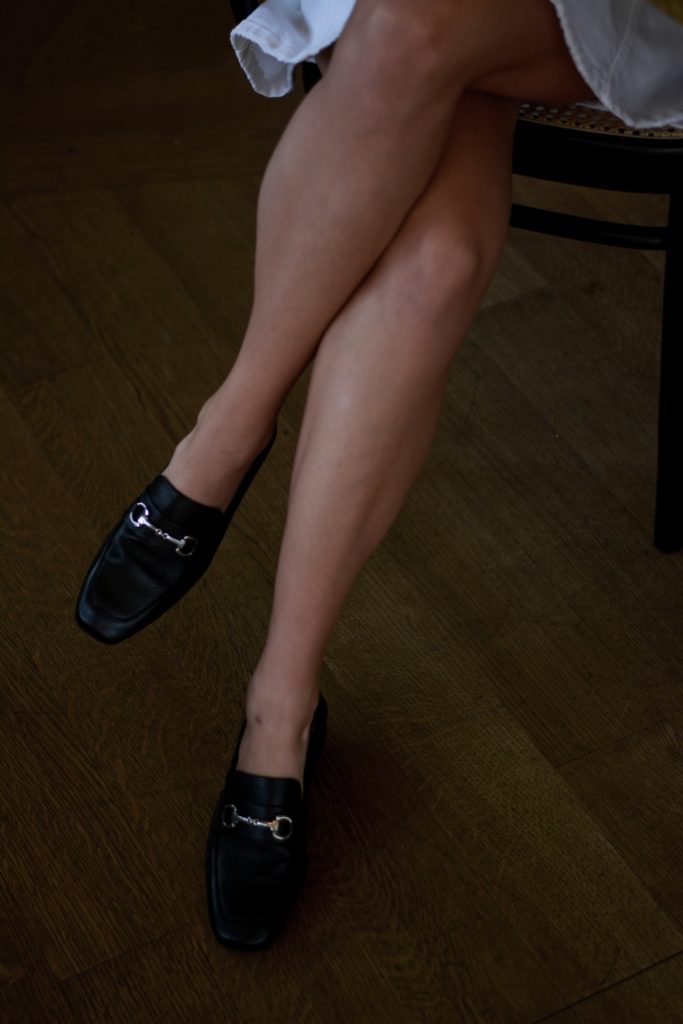 Gasthof zur Weissach
Last but not least we had dinner at Gasthof zu Weissach. The solid Swiss cuisine was a perfect contrast to the japanese food we had the previous evening. Especially the huge starter and dessert buffet was impressive.
Gasthof zur Weissach
Zu guter Letzt haben wir den zweiten Abend ein solides und schweizerisch angehauchtes Menü im Gasthof zur Weissach genossen. Das bot des perfekten Kontrast zum japanischen Menü am Vorabend. Besonders das riesige Vorspeisen und Dessert-Buffet hat wieder einmal keinen Wunsch offen gelassen.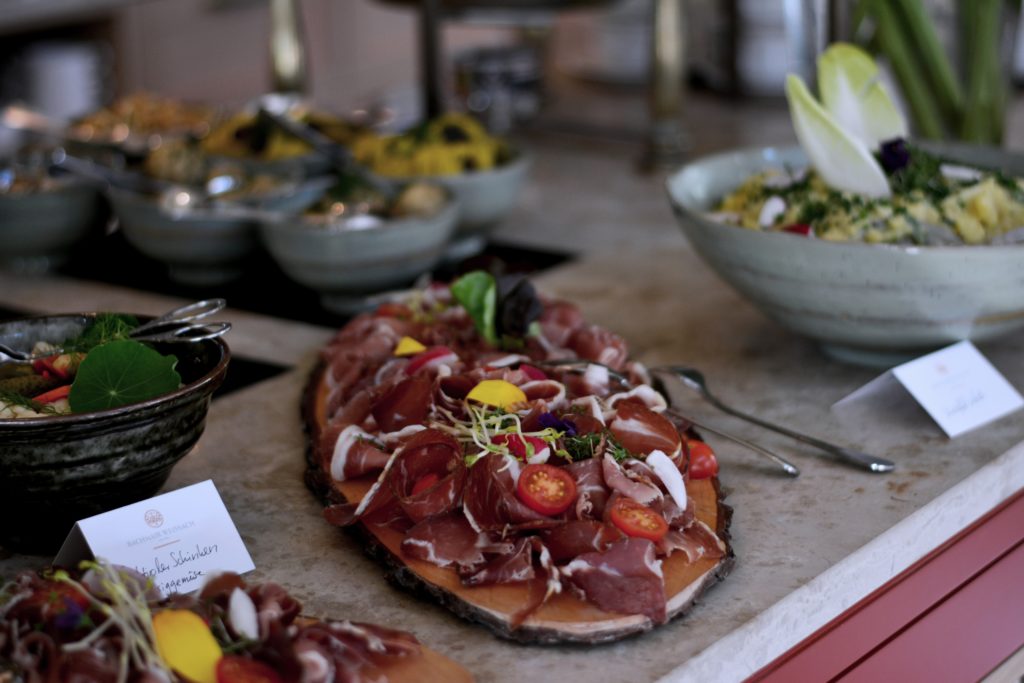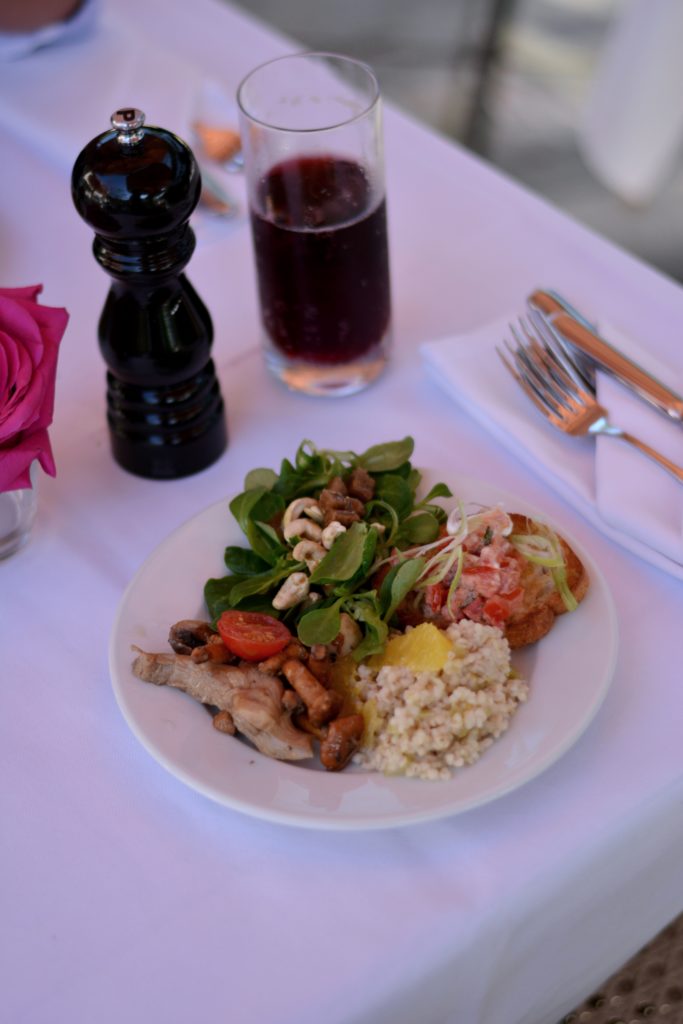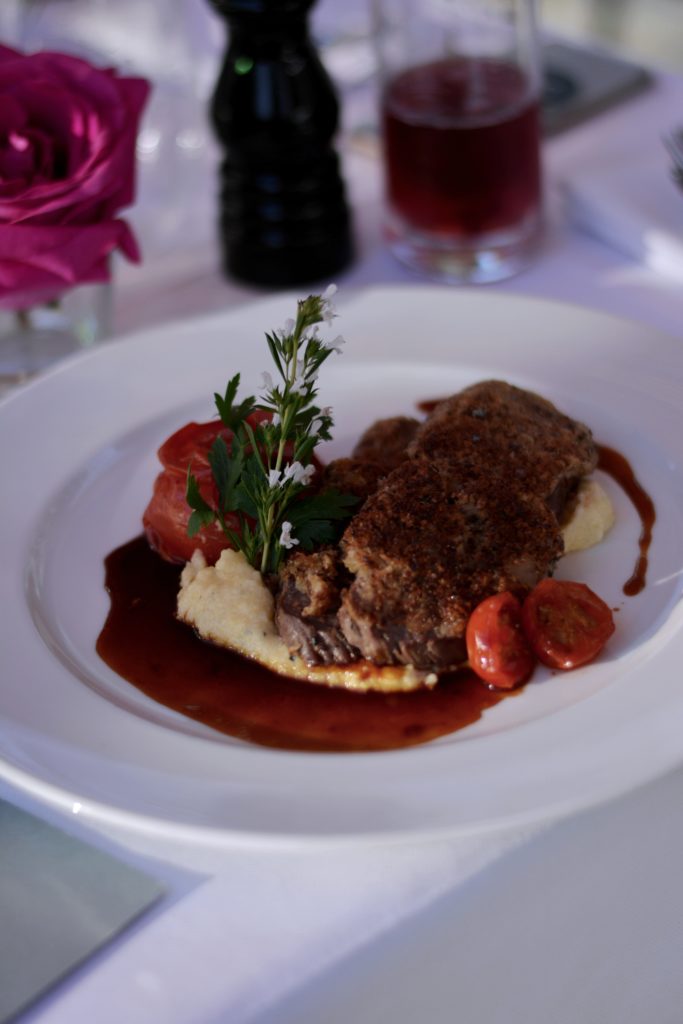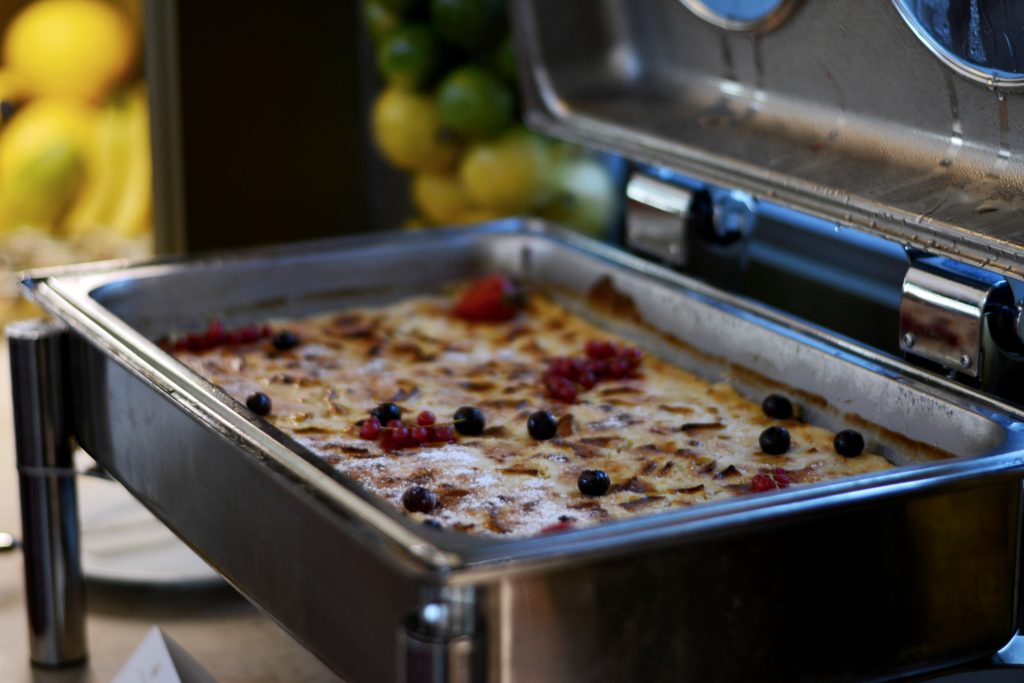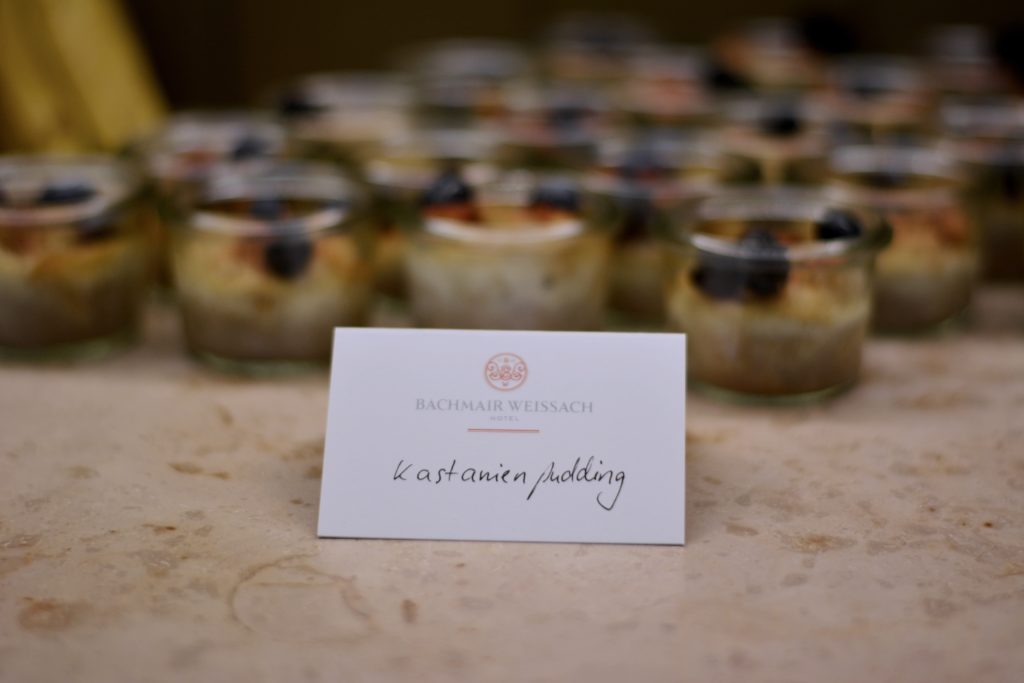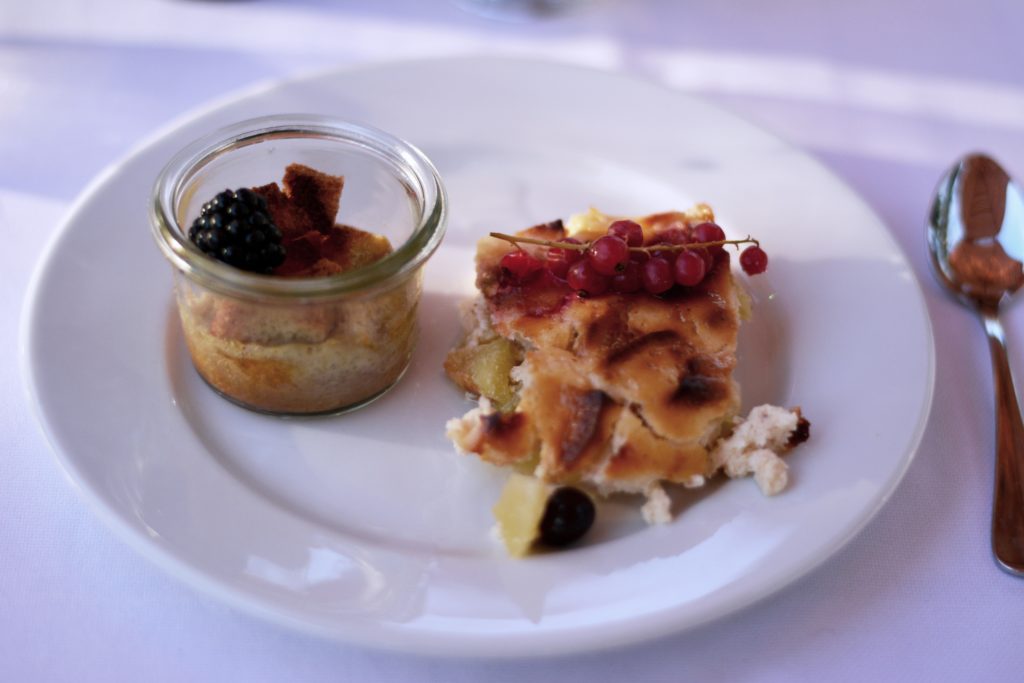 The MIZU Onsen Spa
The Bachmair Weissach's core piece is its spa which is created based on the philosophy of the japanese onsen – the MIZU Onsen Spa. We have already been to the opening of the spa and back then were impressed by the beautiful design and carefully chosen materials used. Having enjoyed its features ourselves now I have to say that it was worth every single work step. Both the inside and outside offer a huge number of different treatments and space for recovery. Furthermore there is a little snack bar offering drinks and small dishes. Now I again want to invite you to get an idea of what I am writing about from the photos below. Enjoy!
Der MIZU Onsen Spa
Das Herzstück des Bachmair Weissach ist sein MIZU Onsen Spa, der nach Vorbild eines japanischen Onsen entstanden ist. Schon zum Opening des Spas waren wir am Tegernsee zu Besuch und vom durchdachten Design und der liebevoll gewählten Materialien sehr angetan. Jetzt wo wir die vielen verschiedenen Bereiche des Spas selbst nutzen durften kann ich den ersten Eindruck nur bestätigen und sagen, dass sich jeder Arbeitsschritt hin zu diesem Kunstwerk eines Spas gelohnt hat. Sowohl der Innen- als auch Außenbereich bieten eine Vielzahl an verschiedener Treatments und vor allem etliche Möglichkeiten an Erholung. Eine kleine Snackbar stillt Durst und Hunger. Jetzt möchte ich euch aber noch einmal euch selbst überlassen und euch die folgendes Fotos ans Herz legen. Enjoy!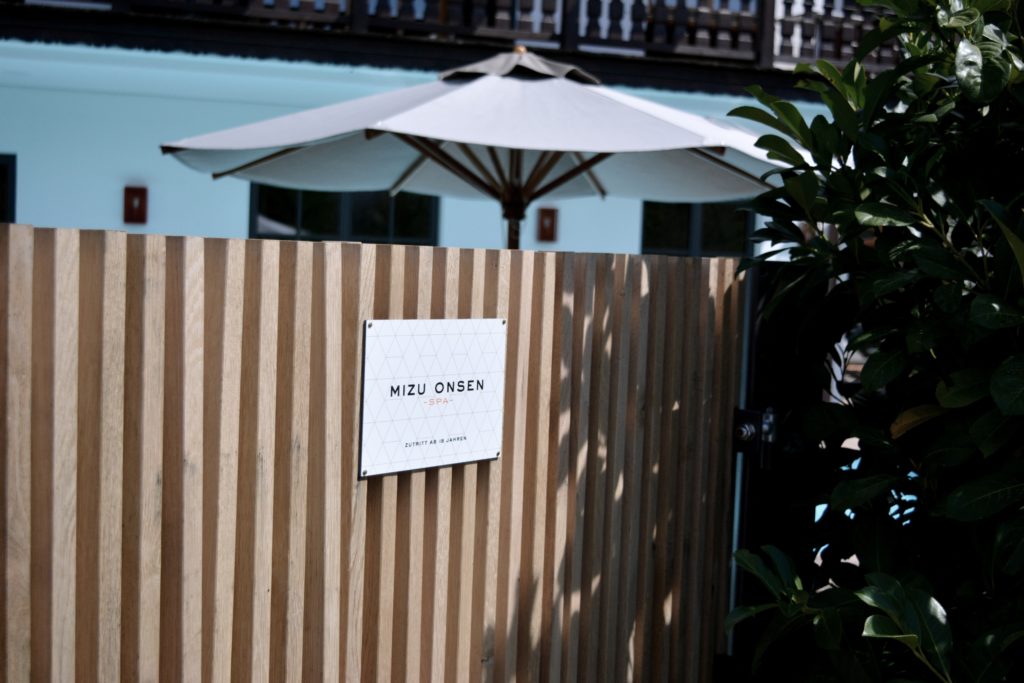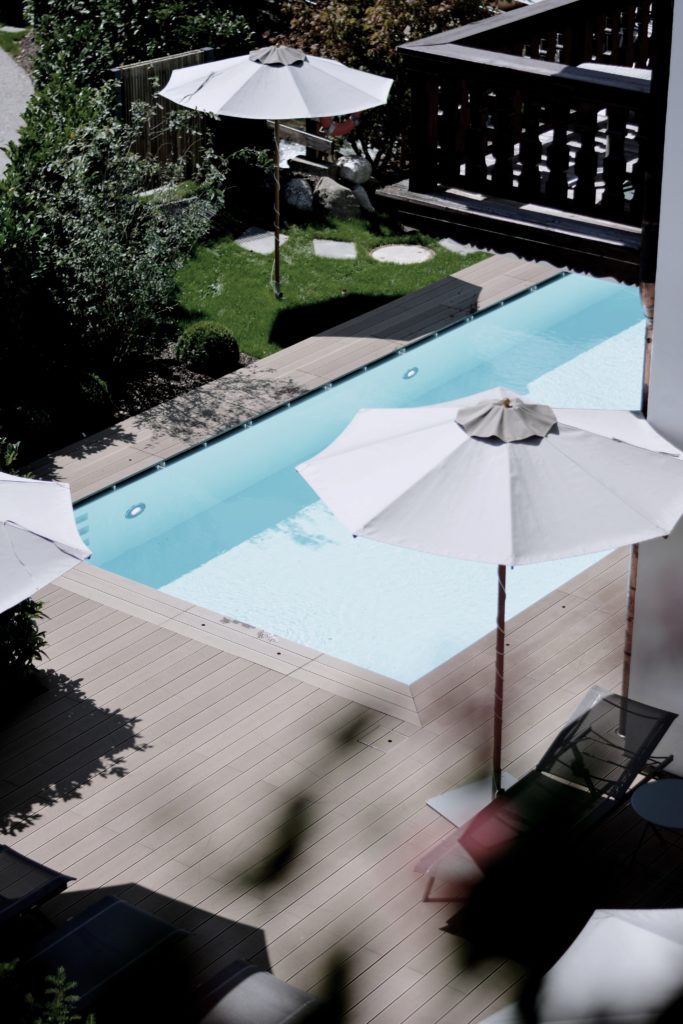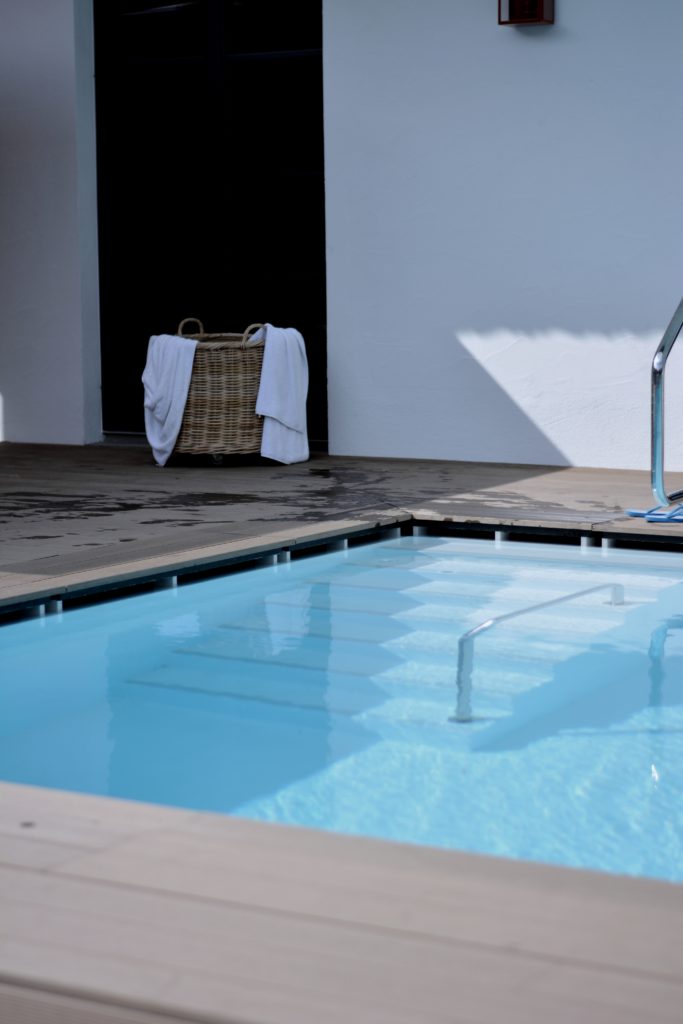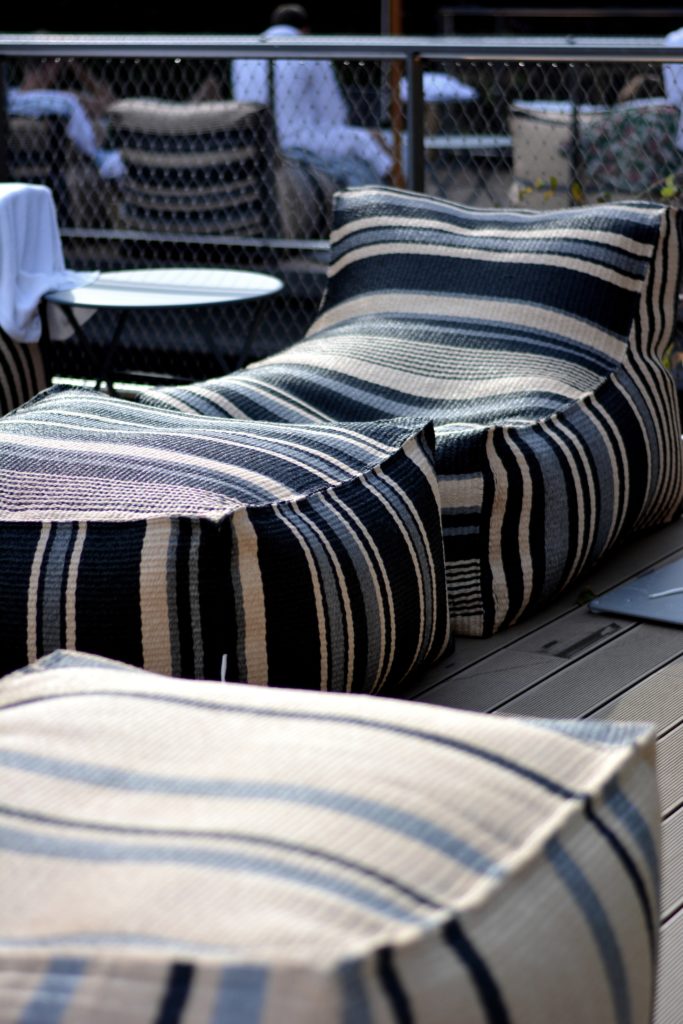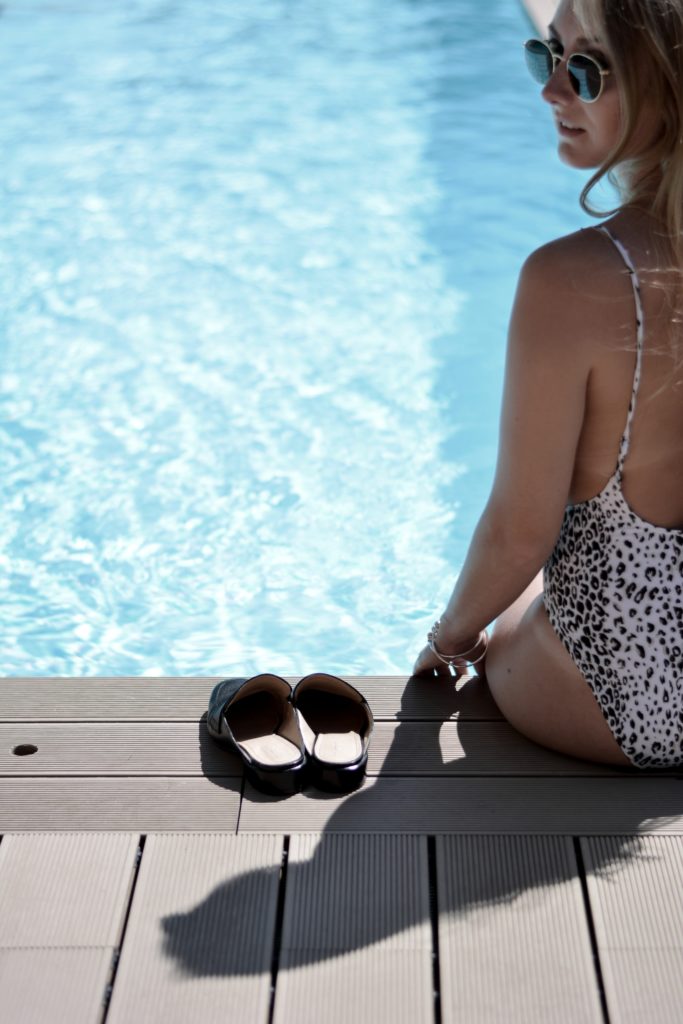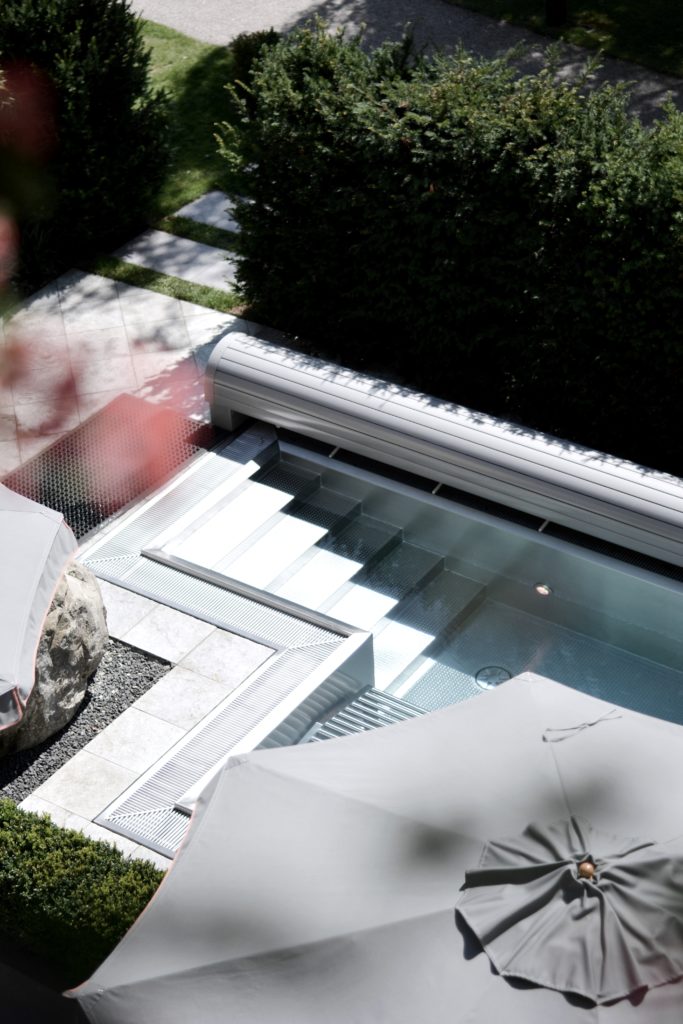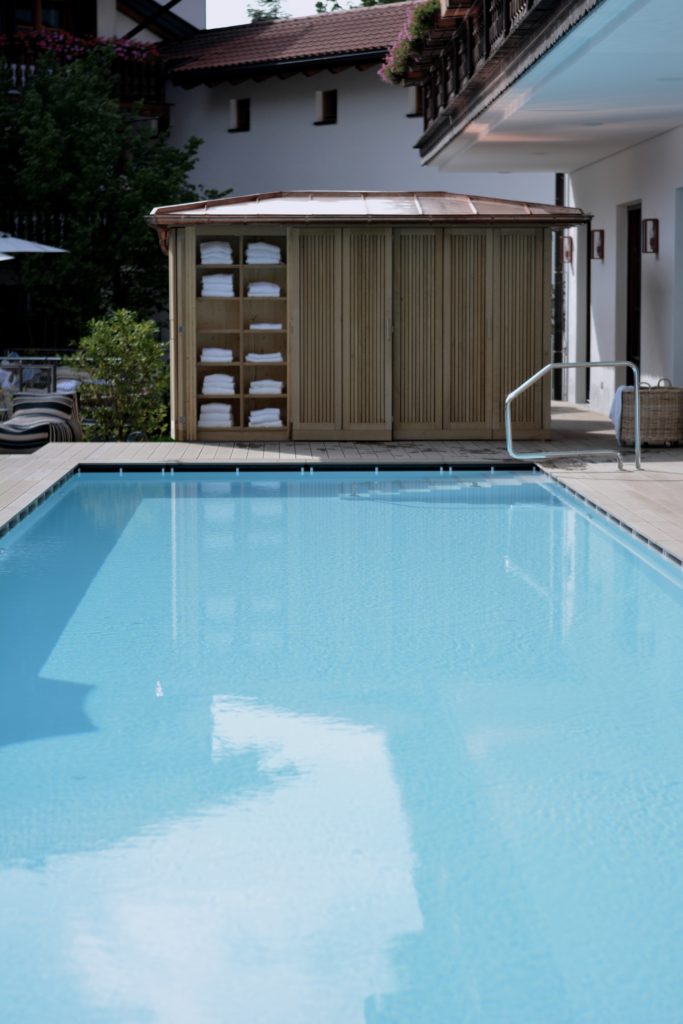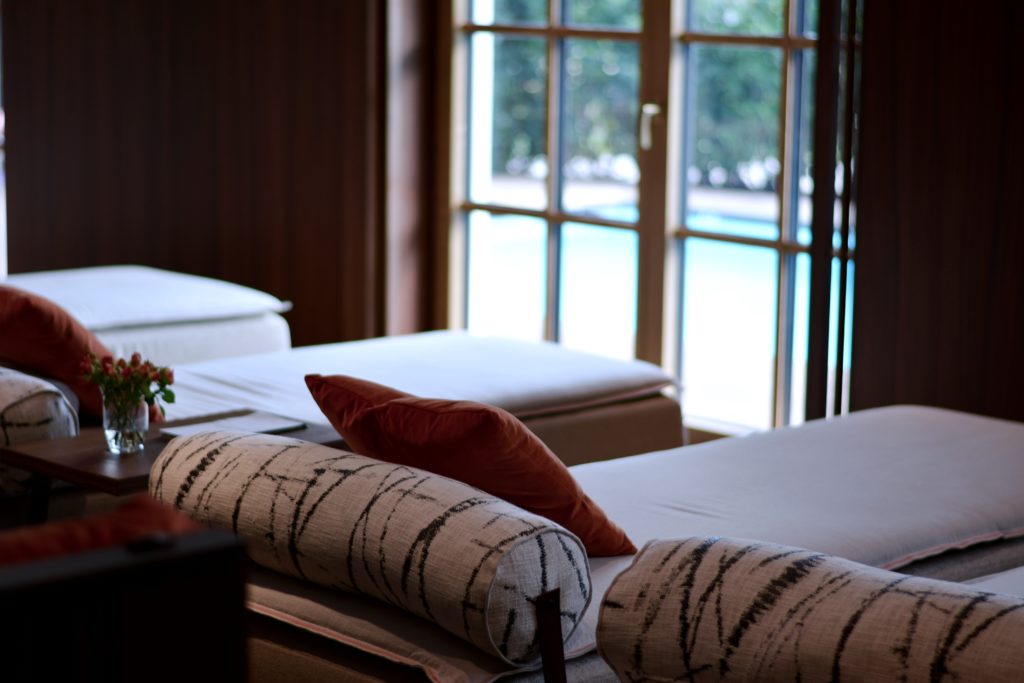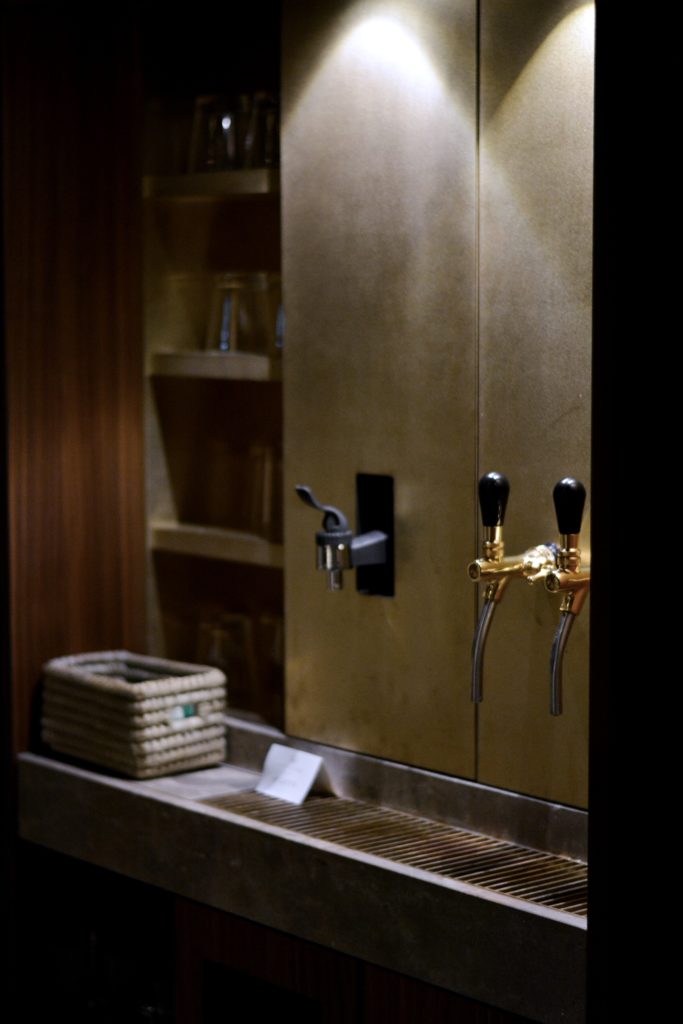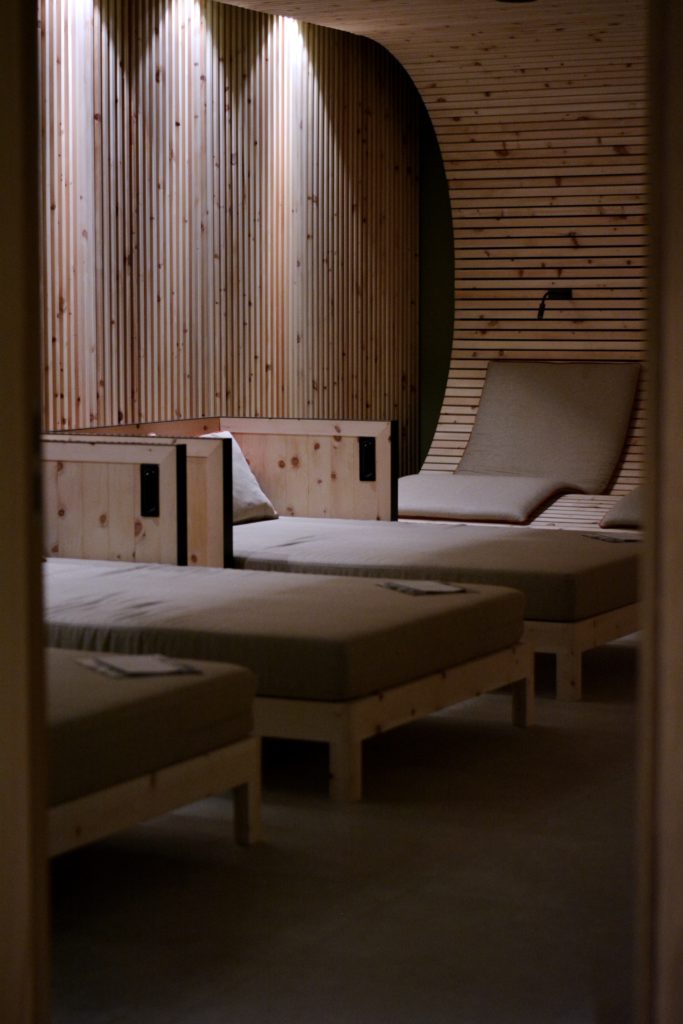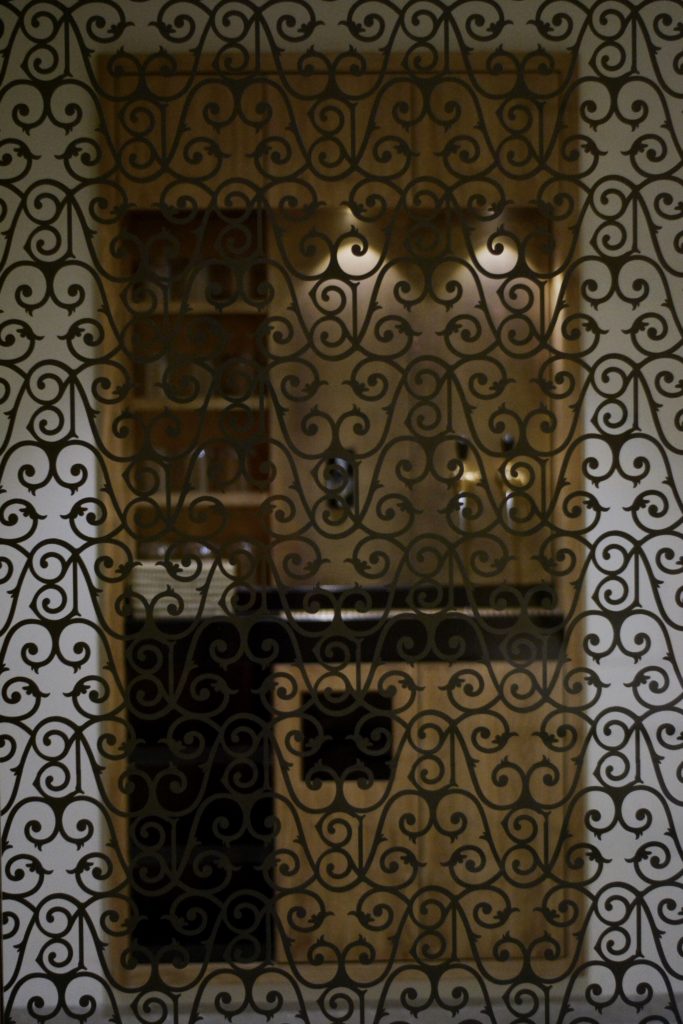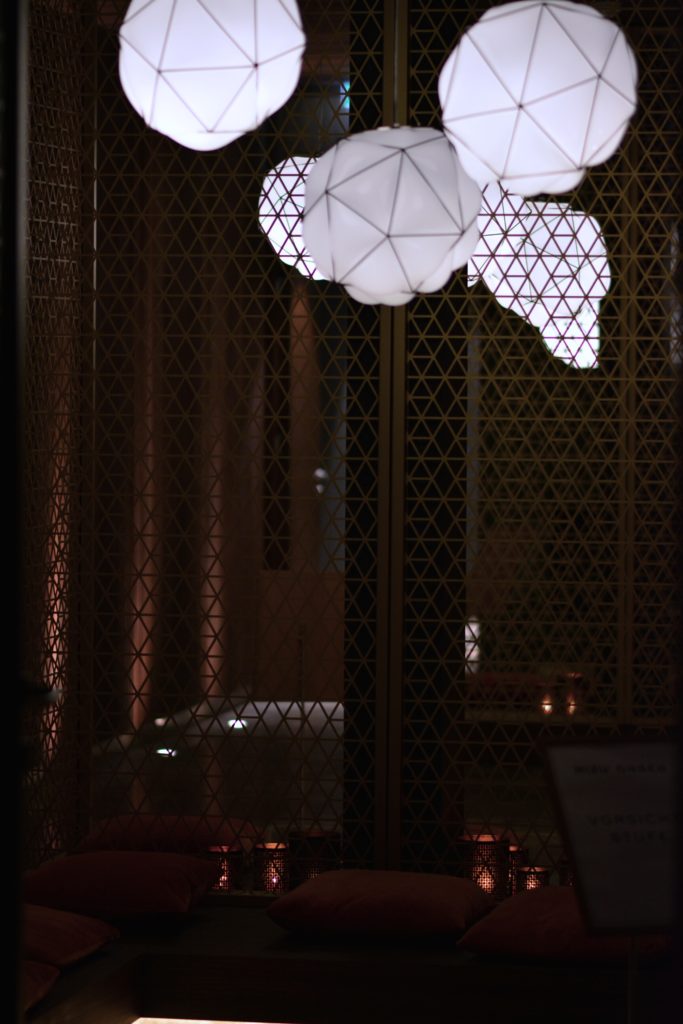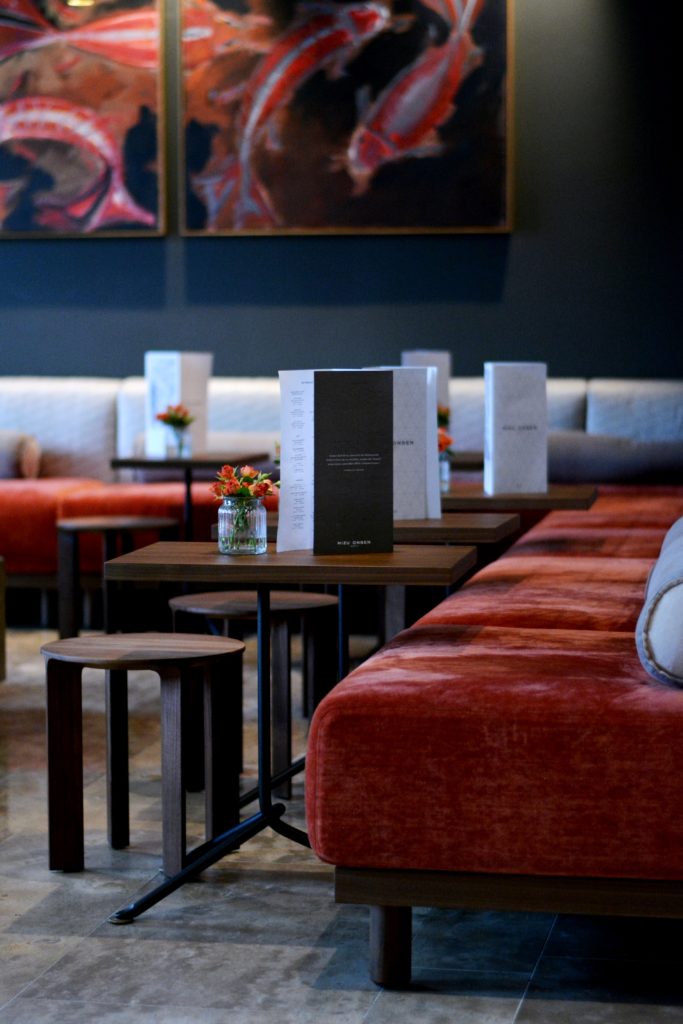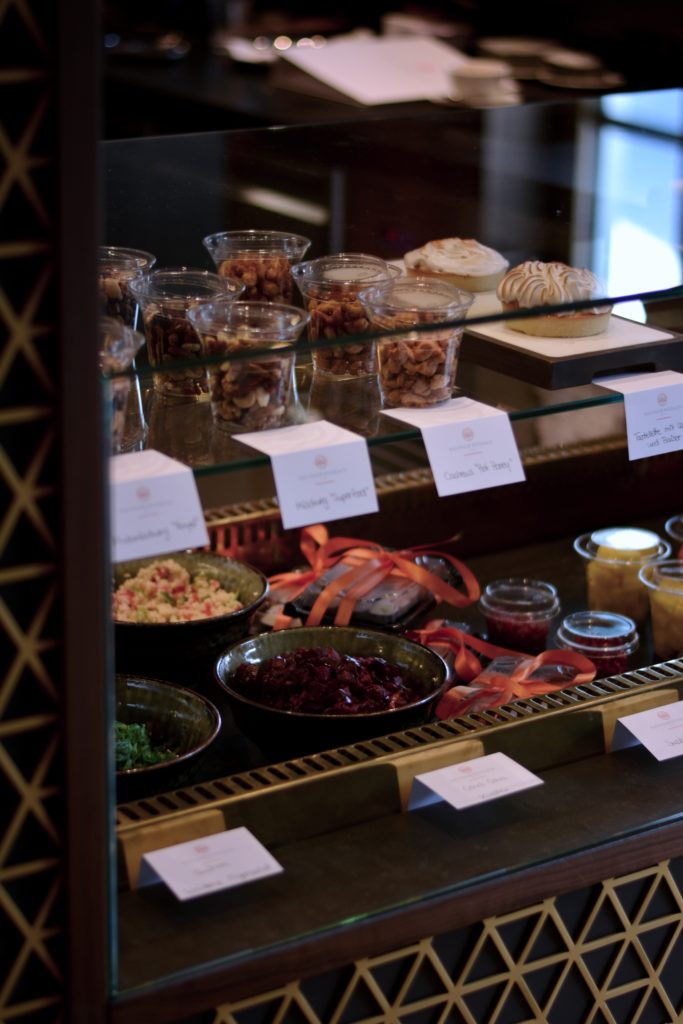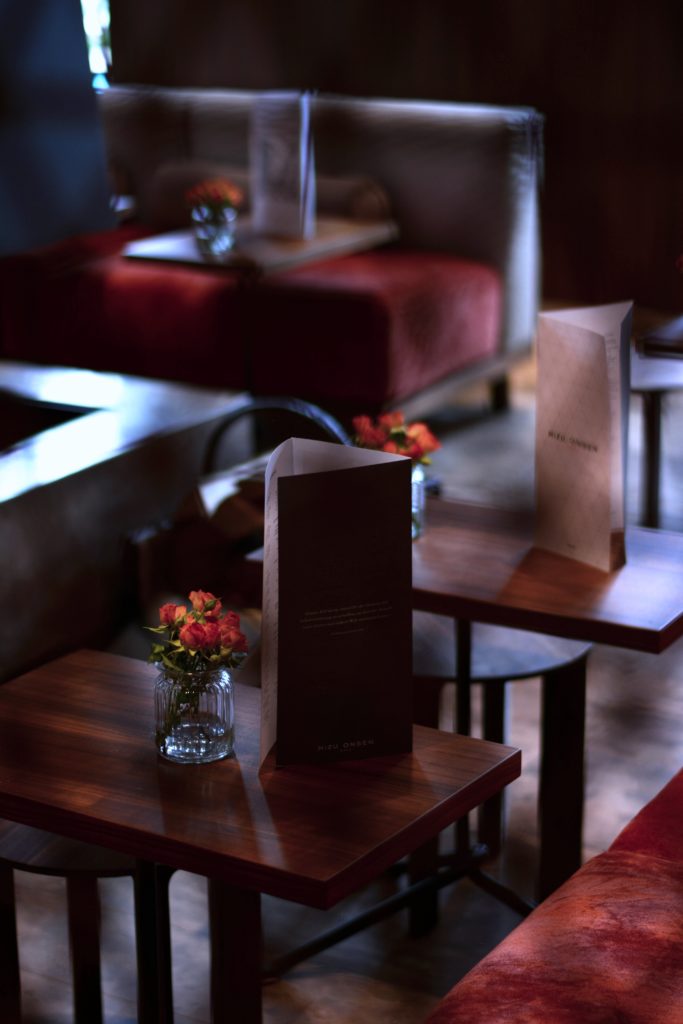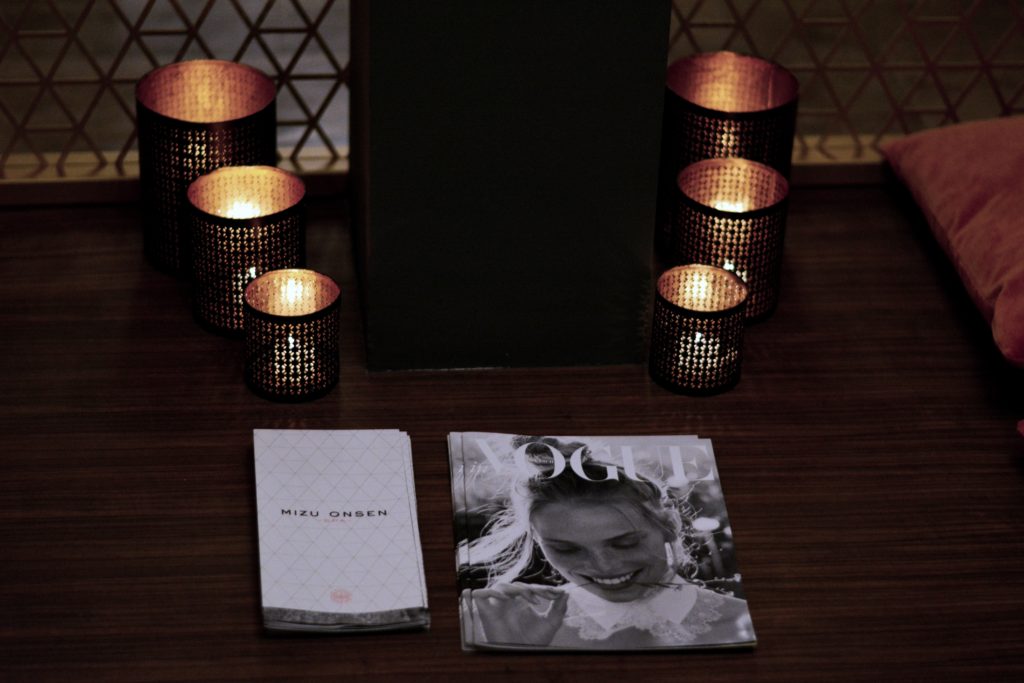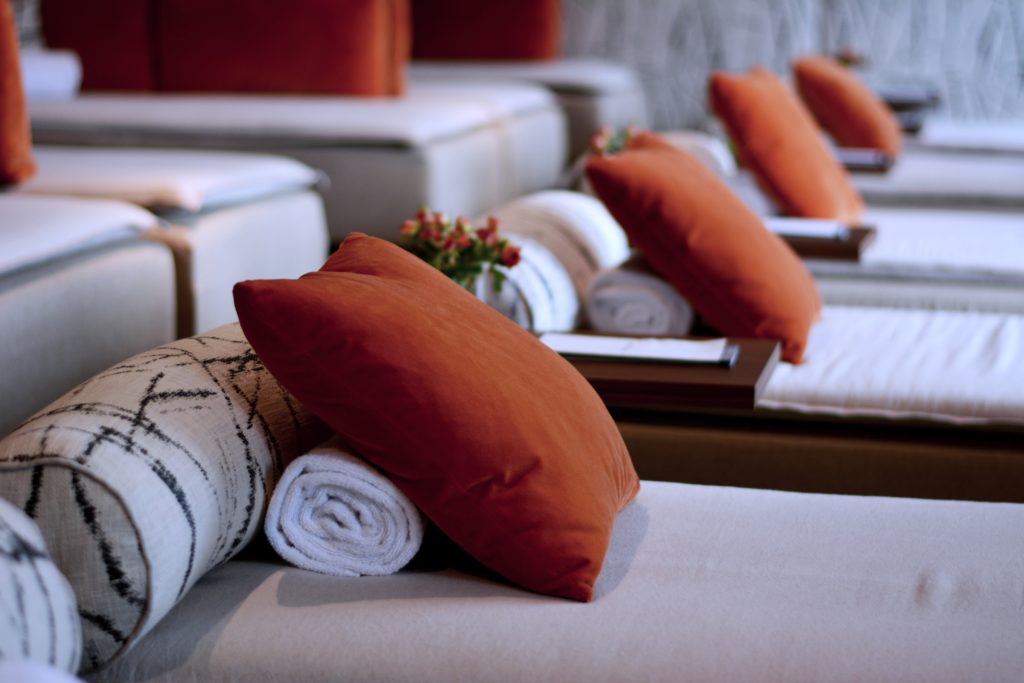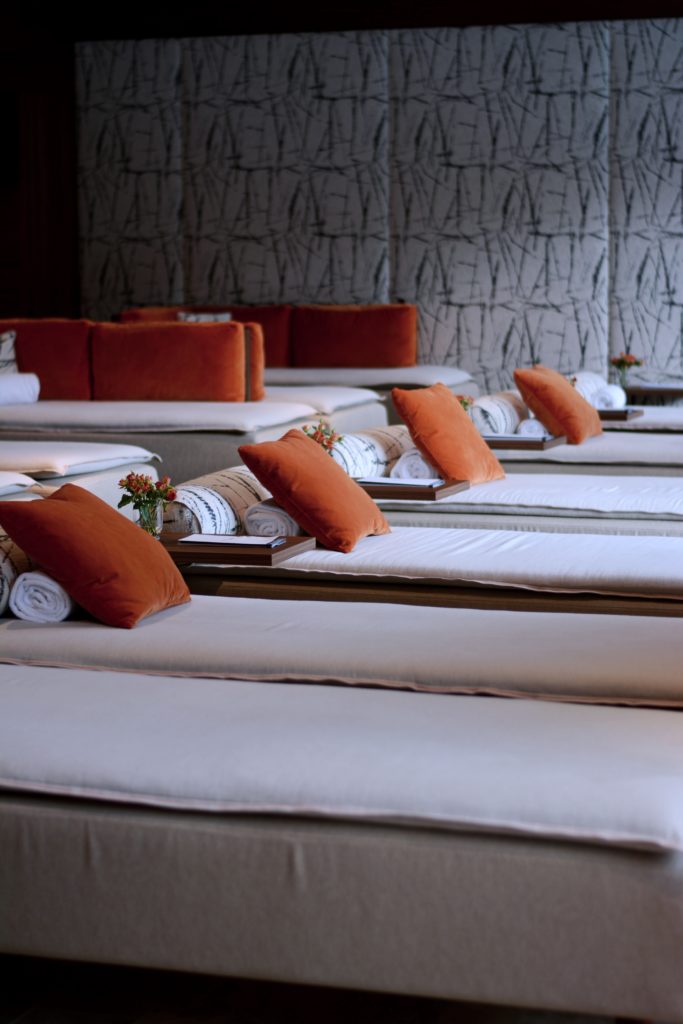 The Detox Treatment
The highlight of the stay was a treatment at the spa. The exact name is "Body Treatment Detox" and it is a massage that stimulates the deep tissues and helps to assure they are well supplied with blood to release toxins and improve the skins smoothness. The products used for the massage were from Susanne Kaufmann and produced on total natural basis. After the 50 minutes massage I felt amazingly relaxed and my skin was amazingly firm.
To sum it up the whole stay at Bachmair Weissach was adventurous and relaxing at once and this was a perfect combo for us. I can only recommend a stay at Bachmair Weissach and hope those of you who trust me and decide to visit the hotel have an equally amazing time as we did. Thank you very much to the Bachmair Weissach crew – we had the best time!
Das Detox Treatment
Das Highlight des Aufenthalts im Bachmair Weissach war wohl das Treatment im Spa. Der genaue Name lautet "Body Treatment Detox" und dabei handelt es sich um eine Massage die das Tiefengewebe stimuliert und durch gute Durchblutung hilft, festgesetzte Schadstoffe freizusetzen. Die Hautoberfläche wird gleichzeitig geglättet. Die verwendeten Produkte waren von Susanne Kaufmann und werden auf gänzlich natürlicher Basis hergestellt. Nach 50 Minuten Massage habe ich mich wunderbar entspannt gefühlt, meine Haut war super schön straff.
Um jetzt aber mal zum Schluss zu kommen, möchte ich euch sagen, dass ich das Bachmair Weissach nur empfehlen kann. Unser Aufenthalt war gleichzeitig aufregend und erholsam und damit eine perfekte Kombination. Ich kann euch das Bachmair Weissach also nur für euren nächsten Wellness-Urlaub ans Herz legen und bin sicher, dass ihr von einem Aufenthalt dort mindestens genauso begeistert sein werdet wie ich. Mir bleibt nur nichts mehr zu sagen als: Vielen vielen Dank an das Team des Bachmair Weissach – wir hatten es wunderschön bei euch!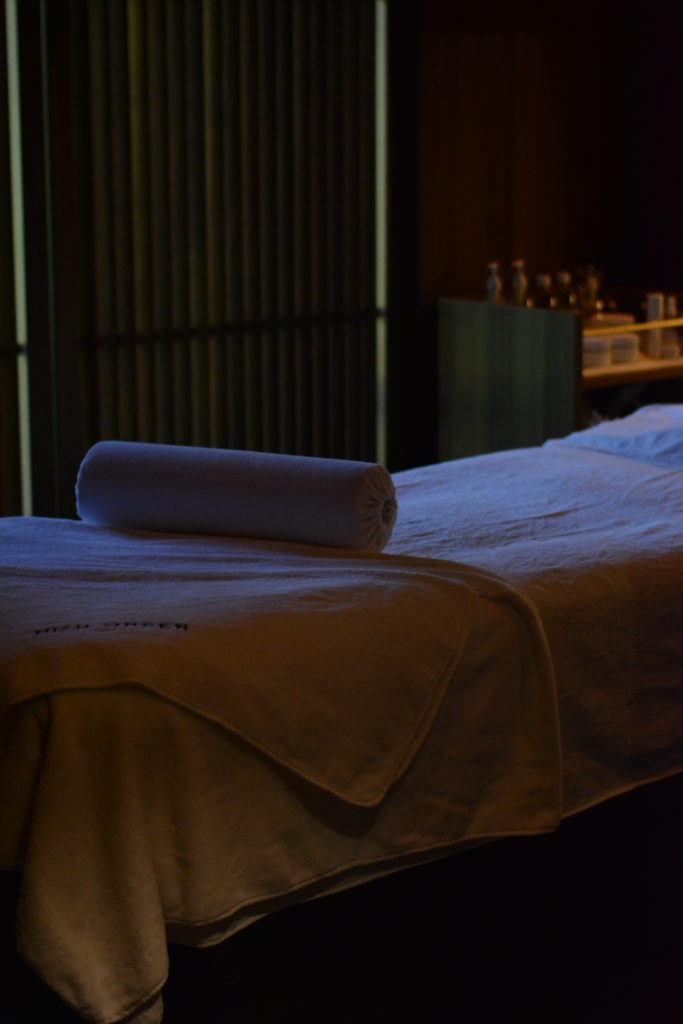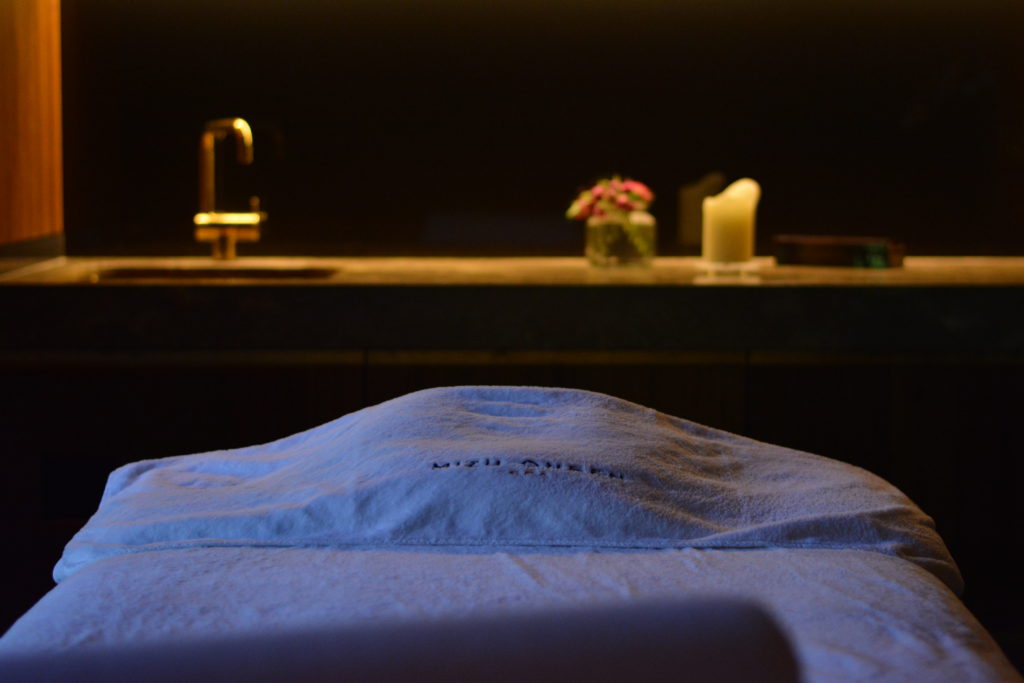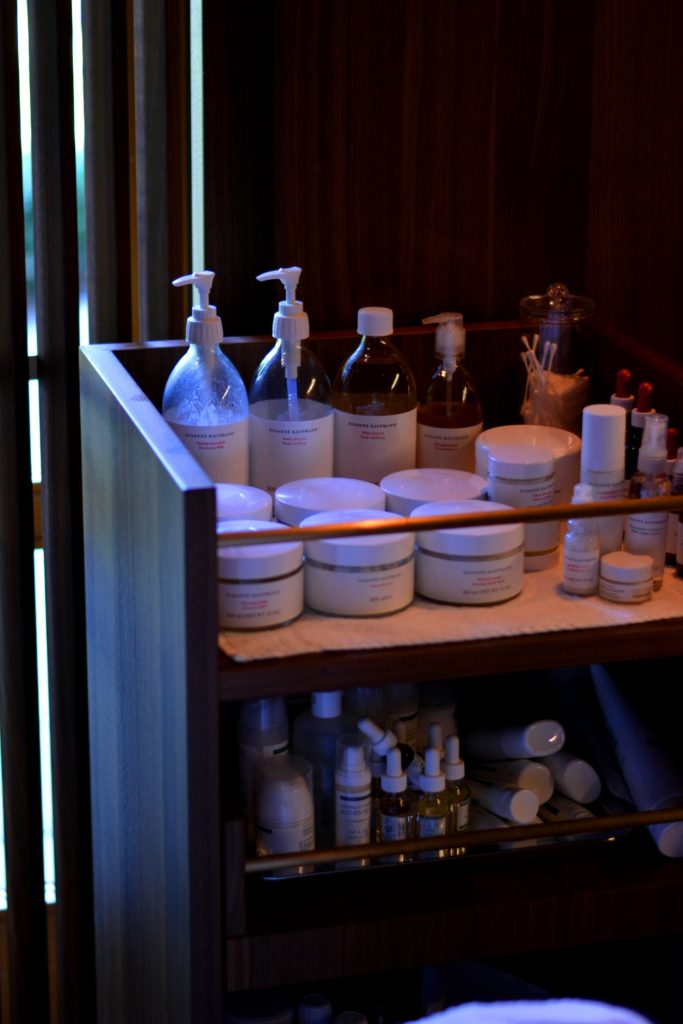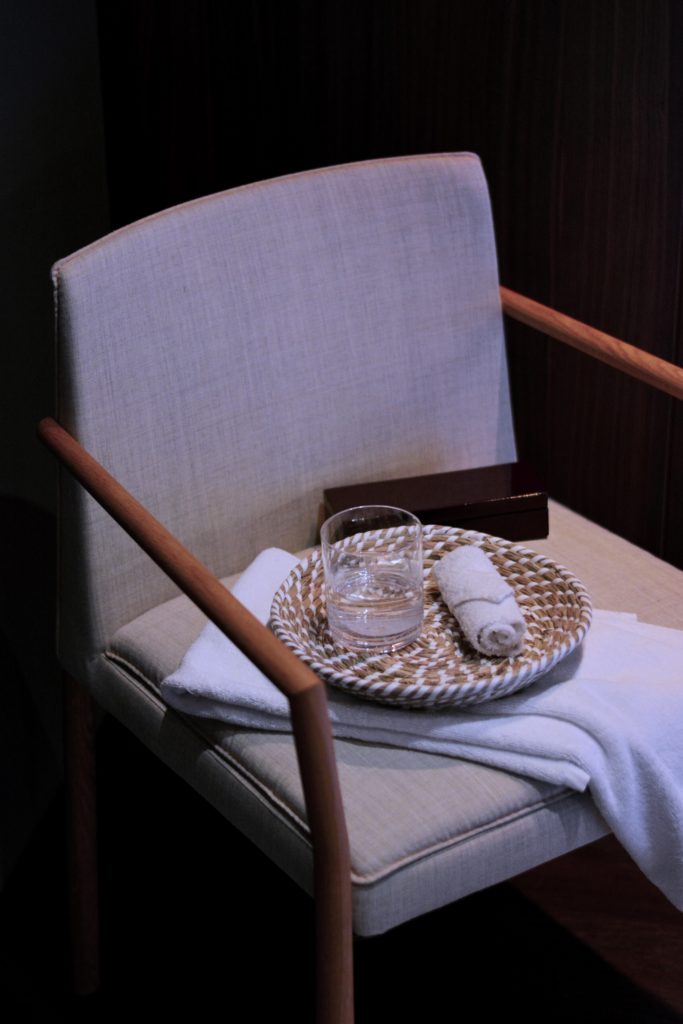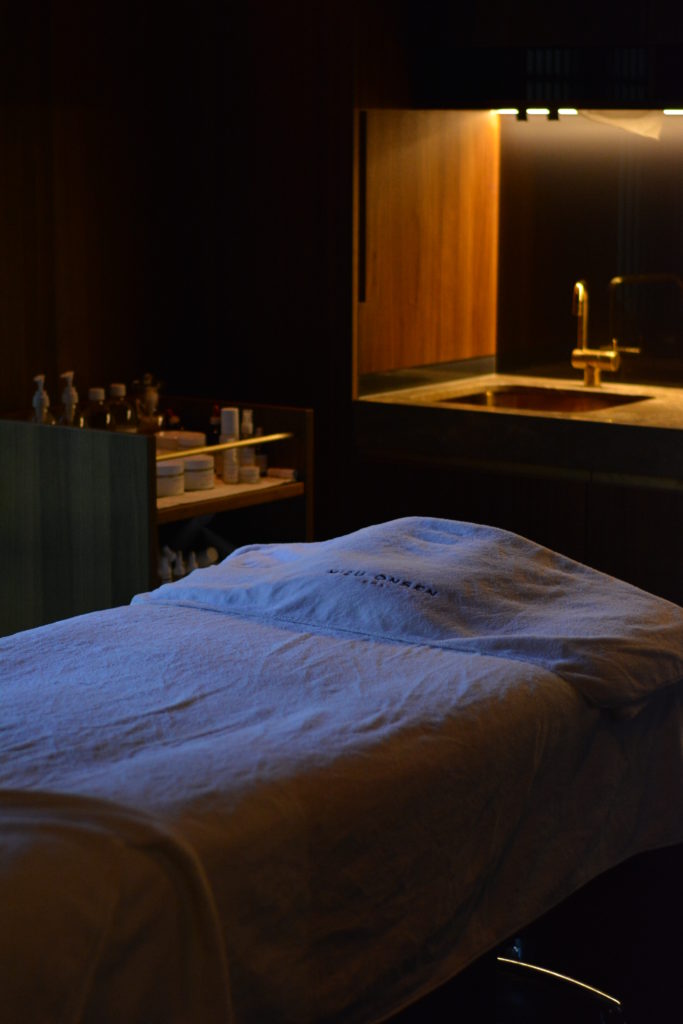 In cooperation with hotel Bachmair Weissach.