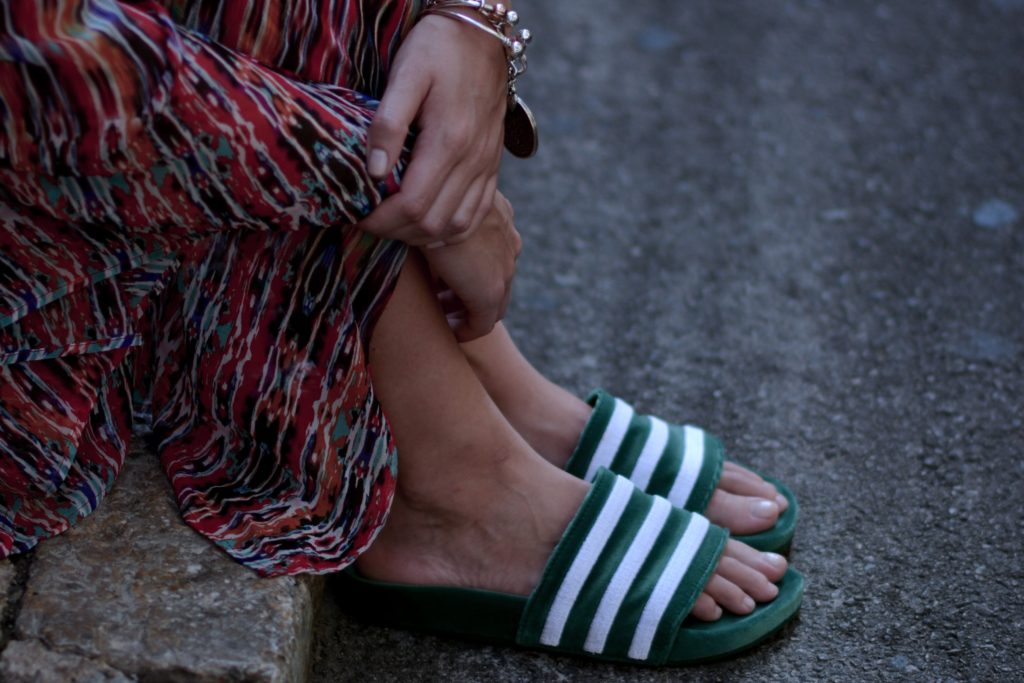 We arrived back in Germany one week ago and my batteries are filled with energy and sun from a great week on Mallorca. And I want you to benefit from that as well. This is why I am showing you this very summery outfit today that we shot in Palma. I am wearing an Ella Moss tunic dress which was a real bargain some weeks ago at an outlet sale and added my wonderful green velvet slides from Adidas. Actually the outfit is not combined from many components as the dress itself is very extravagant and colorful. Some jewellery and sunglasses gave the look a great finish and I was ready to go.
We took the photos for this outfit in a cute little street right in the heart of Palma de Mallorca. I love the city because where ever you go there are streets like this one with little cafés, bakeries or boutiques. However the city is always busy – even in late September – is doesn't seem to crowded. It's a place to feel comfortable at so once you have the chance to travel to Mallorca, I am sure you'll love it.
By the way: where do you do the shopping for your travel first-aid-kit? A good address to find whatever you need for your next trip is Europa Apotheek. They have all essentials for being healthy while enjoying your travels.
Now have a very happy afternoon! See you soon back here!
xx Feli
Seit einer Woche sind wir wieder zurück in Deutschland und meine Batterien sind endlich wieder voll geladen mit Energie und mallorquinischer Sonne. Davon sollt natürlich auch ihr profitieren und deshalb kommt hier auch schon das zweite Outfit, das wir in Palma fotografiert haben. Ich trage ein Tunikakleid der Marke Ella Moss, das ich vor ein paar Wochen für kleines Geld in einem Outlet-Sale ergattern konnte und dazu habe ich meine grünen Samt-Adiletten kombiniert. Der Look besteht aus nicht vielen Einzelkomponenten und wirkt dennoch klasse, da das Kleid durch seine buten Farben und den fließenden Stoff sehr extravagant wirkt. Das perfekte Finish erhält das Outfit durch ein wenig Schmuck und eine Sonnenbrille.
Die Fotos sind in einer süßen kleinen Gasse im Herzen von Palma entstanden. Ich liebe die Stadt denn solche Gassen finden sich dort quasi überall und sind gespickt mit Cafés, Bäckereien und hübschen Boutiquen. Palma ist immer geschäftig – sogar Ende September – und wirkt dennoch nicht überlaufen. Ein toller Urlaubsort eben, in dem man sich richtig wohlfühlen kann. Wenn ihr also einmal die Gelegenheit habt, nach Mallorca zu fliegen, bin ich sicher, euch wird's klasse gefallen.
Übrigens: Wo habt ihr denn bisher alles Nötige für eure Reiseapotheke geshoppt? Lasst mich euch einen Tipp geben – eine tolle Adresse hierfür ist Europa Apotheek. So habt ihr alles Wichtige schnell und unkompliziert zusammen und die nächste Reise kann schon bald kommen!
Jetzt wünsche ich euch Lieben einen schönen Nachmittag und freue mich, euch bald wieder hier zu sehen!
xx Feli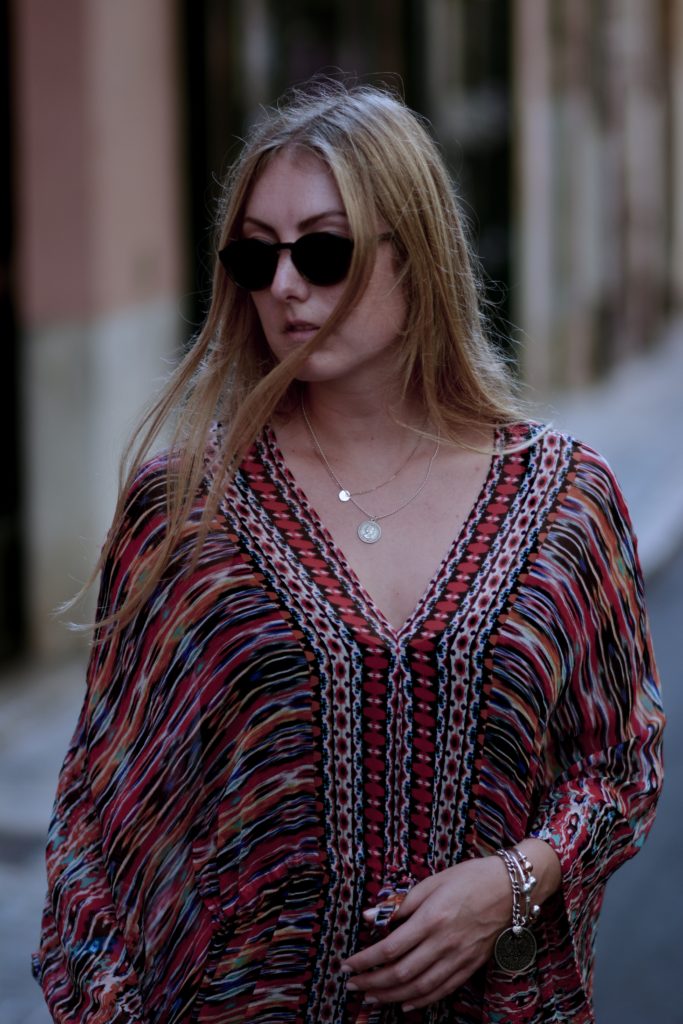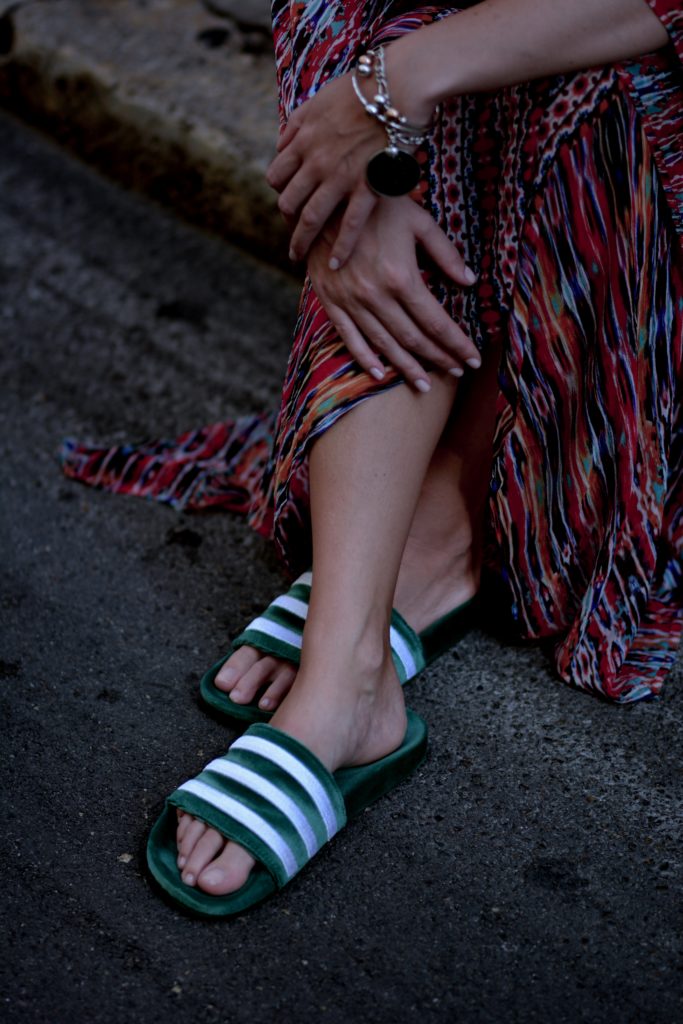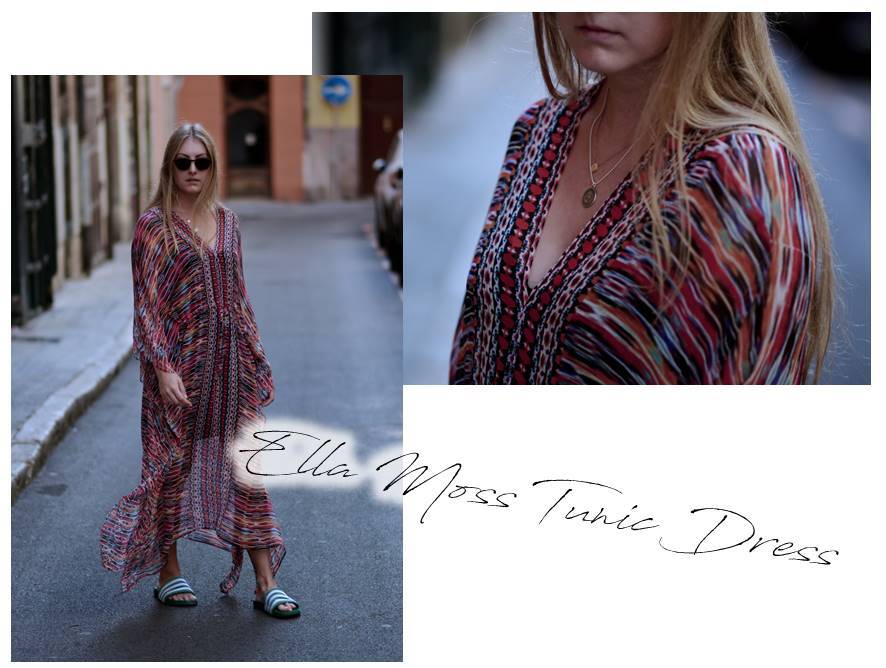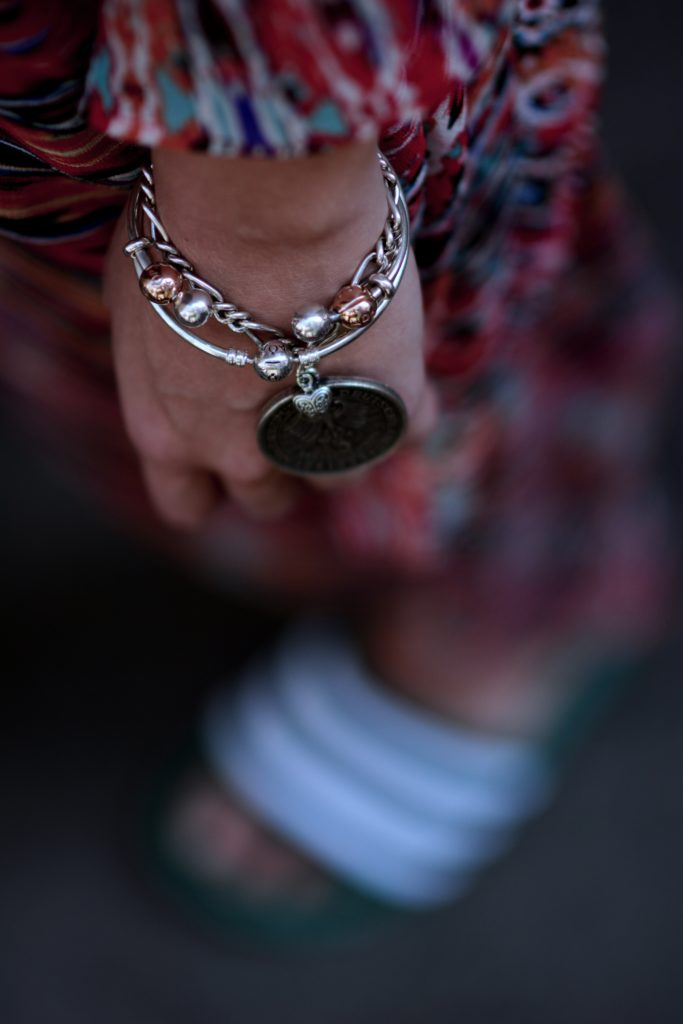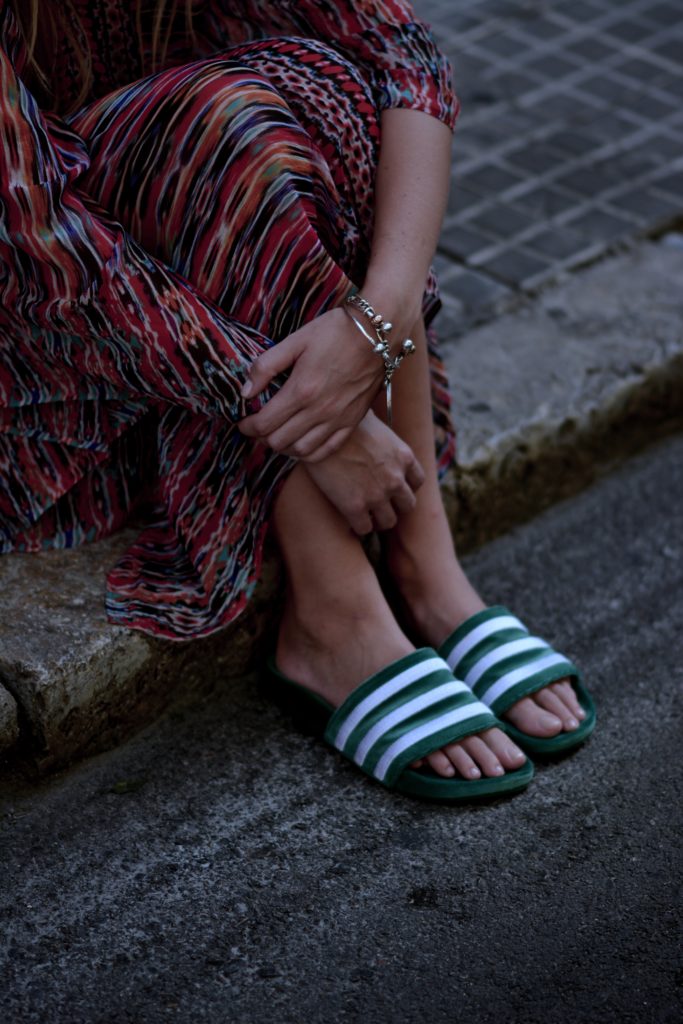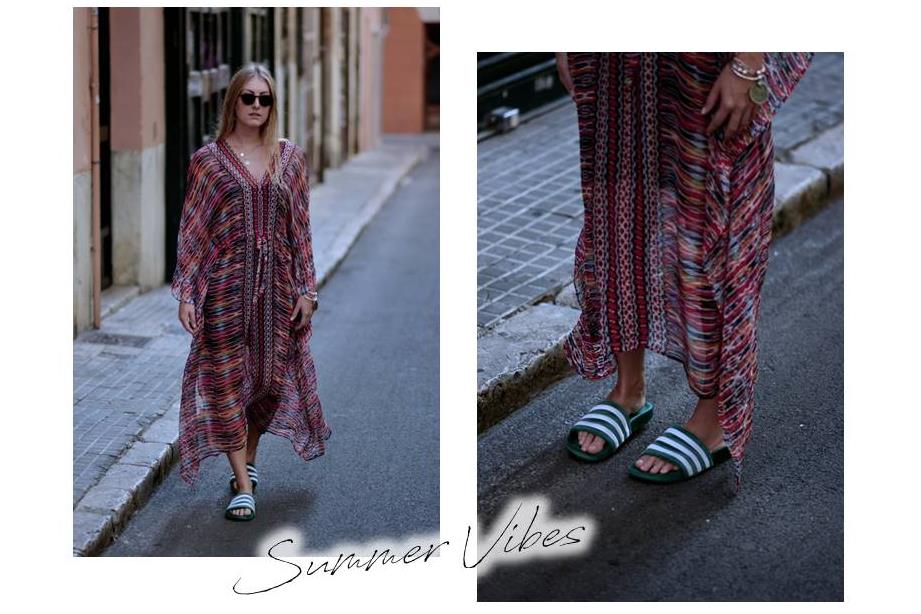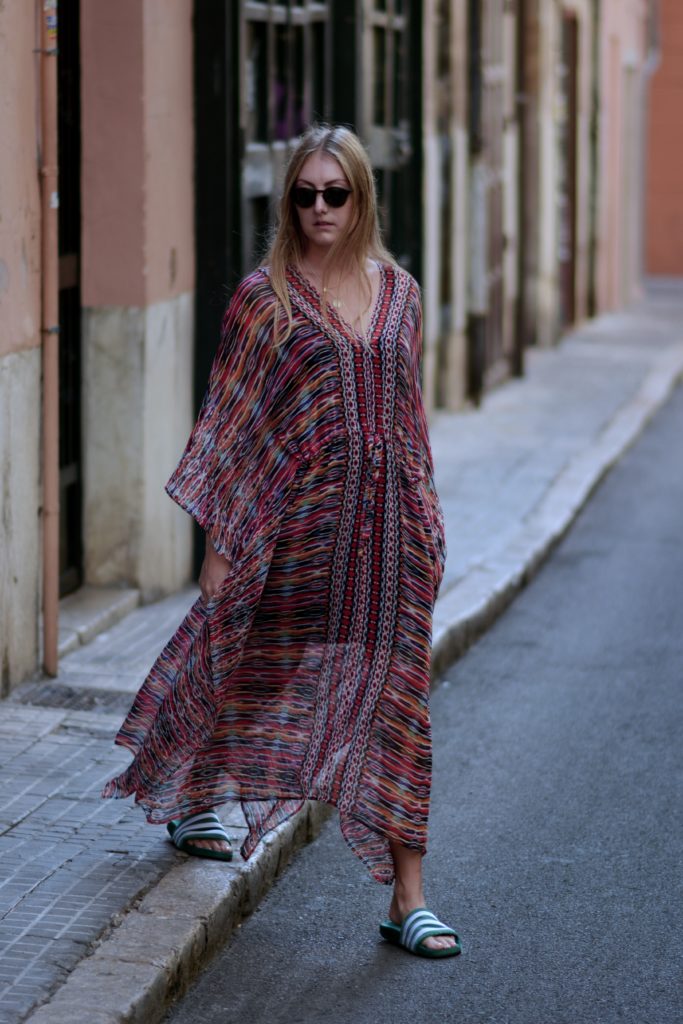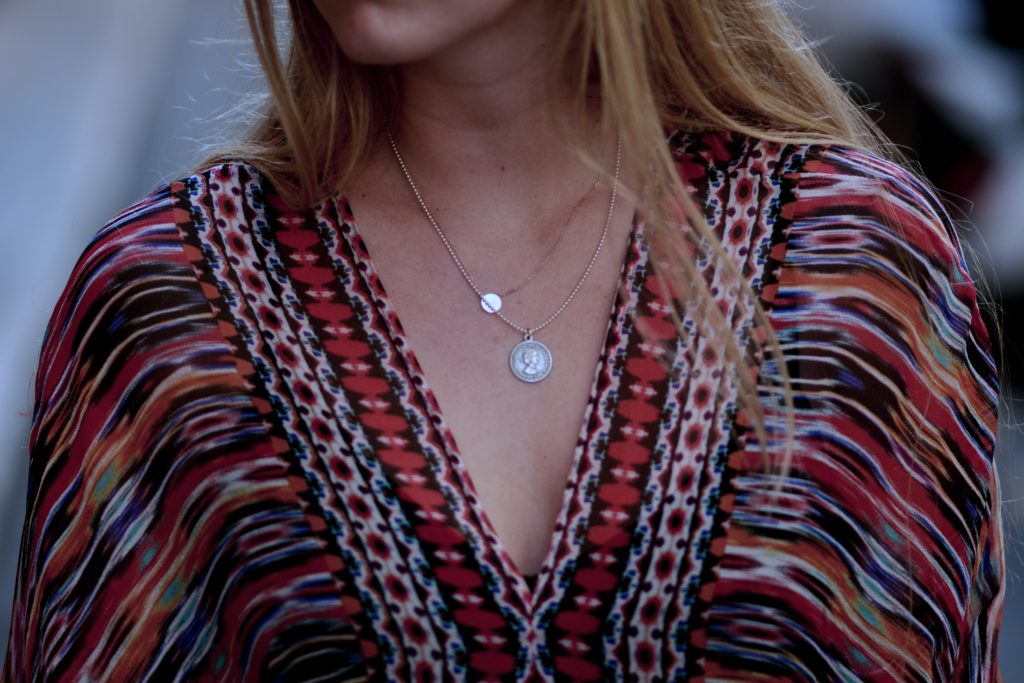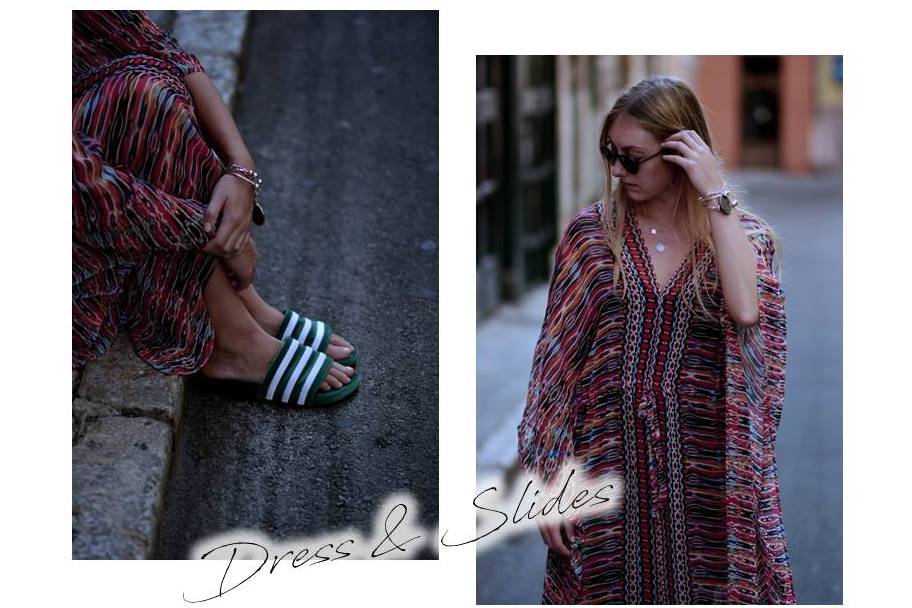 Tunic dress/Tunikakleid: Ella Moss (similar here)
Sunglasses/Sonnenbrille: KBL (similar here)
Silver coin necklace/Silberne Münzkette: Black Palms
Rosé golden coin necklace/Roségoldene Münzkette: Leaf (similar here)
Bangles/Armreifen: Pandora
Coin bracelet/Münzarmband: Black Palms
Slides/Schlappen: Adidas
Shop the look:

AD/WERBUNG: This post contains affiliate links. I receive a provision by sales from the links however the price itself  dosn't change for you. The items marked with * were sponsored by the brands named./Der Beitrag enthält Affiliate Links. Bei einem Kauf über einen Affiliate Link, erhalte ich eine Provision. Der Kaufpreis selbst verändert sich für euch dadurch nicht. Die mit * markierten Produkte wurden mir von den genannten Marken kostenlos zur Verfügung gestellt.