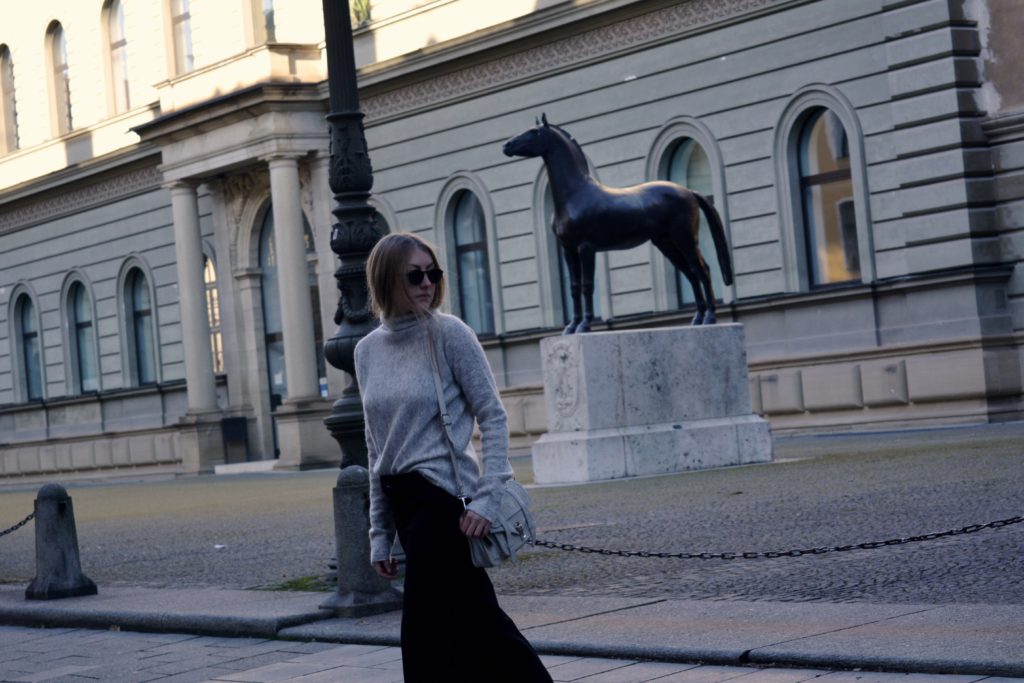 Hi guys, in terms of fashion 2016 had many news but for me the biggest revival was the comeback of culottes. This trend of course started its way back to our closets earlier already but until also the average woman discovered it as wearable piece it took its time. But as I said: I am happy that culottes found their way to our hearts and by personal favorite is the one from Esprit I was wearing for shooting these beautiful photos. The length is perfect as it only reveals the very slim part of my legs and therefore I think they make me look tall and skinny. Together with a turtle neck sweater, sneakers and some minimalistic accessories the look is complete and you can either wear it in the office or as everyday combo. Or are you still looking for an outfit for the festive days? Combine your culottes with a blouse and pumps and you have the perfect match for Christmas or even New Year's Eve.
I wish you very happy days until Christmas!
xx Feli
Hallo ihr Lieben, das Jahr 2016 hatte in Sachen Mode viele Überraschungen uns parat, eine für mich sehr große war das Revival von des Hosenrocks. Klar hat sich der Trend auch schon vergangenes Jahr angekündigt, sich aber mittlerweile auch unter dem gemeinen Volk durchgesetzt. Und ich mag das. Denn Trendsetting hin oder her, Mode ist letzten Endes ja doch dazu da getragen zu werden und da gibt ja nunmal so manchen Trend, der einfach nicht in den Kleiderschrank der Ottonormalverbraucherin passt. Ist schließlich auch gut so! Mode ist schließlich eine Kunst und wir wissen ja alle, dass sich hier die Geister scheiden. Umso schöner finde ich es wie gesagt, dass sich der Hosenschnitt der Culotte so schnell durchgesetzt hat, denn ich und sogar mein Freund, mögen ihn sehr. Und deshalb – zur Feier des Hosenrocks – habe ich heute ein neues Outfit für euch. Ich trage meinen neuen Hosenrock von Esprit, der mir wie auf den Leib geschneidert passt, denn ich finde Hosenrock ist nicht gleich Hosenrock, denn mir gefällt lange nicht jeder Schnitt und jede Länge. Dieser hier ist aber wirklich genial geraten, denn er bedeckt noch den Wadenmuskel und alles, was man sieht, ist die schmale Fessel und das lässt das Bein wunderbar schlank wirken. Ich bin also verliebt und habe das neue Teil mit einem kuscheligen Stehkragenpullover, Sneaker und schlichten Accessoires kombiniert. Das Ergebnis ist nicht besonders extravagant, gerade deshalb mag ich es aber umso mehr. Es passt nämlich ins Büro genauso gut wie in den Alltag.
Wie gefällt euch der Look? Vielleicht sucht ihr ja noch ein Outfit für Weihnachten oder Silvester. Ein Hosenrock sieht mit Bluse und Pumps gleich festlich aus und ist trotzdem super bequem. Für die Festtage also ein ganz heißer Tipp!
Schöne Tage bis Weihnachten!
xx Feli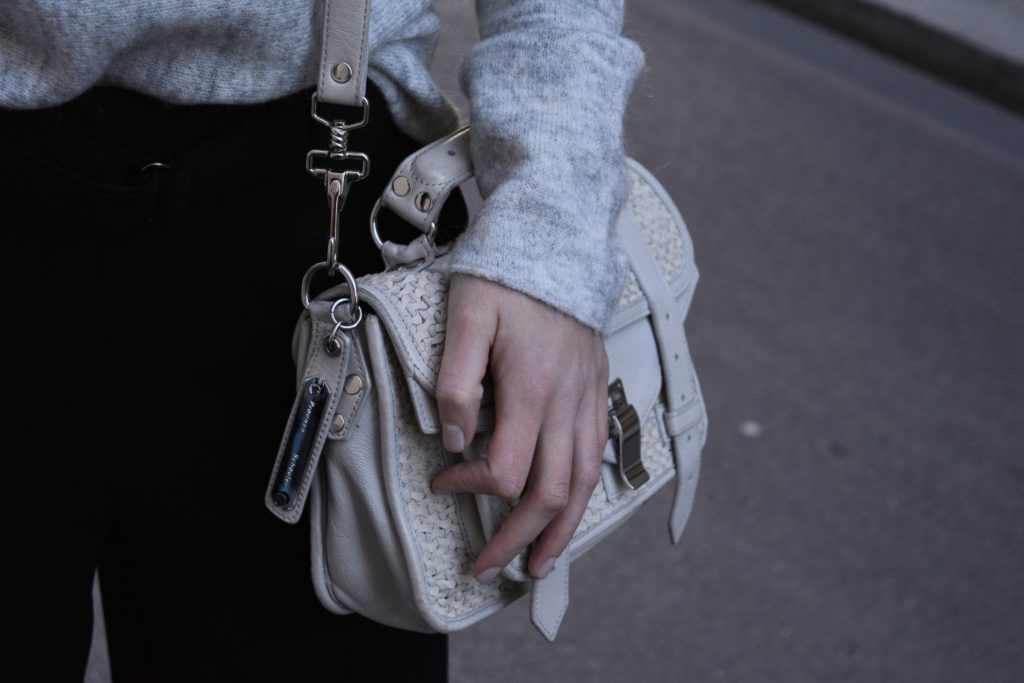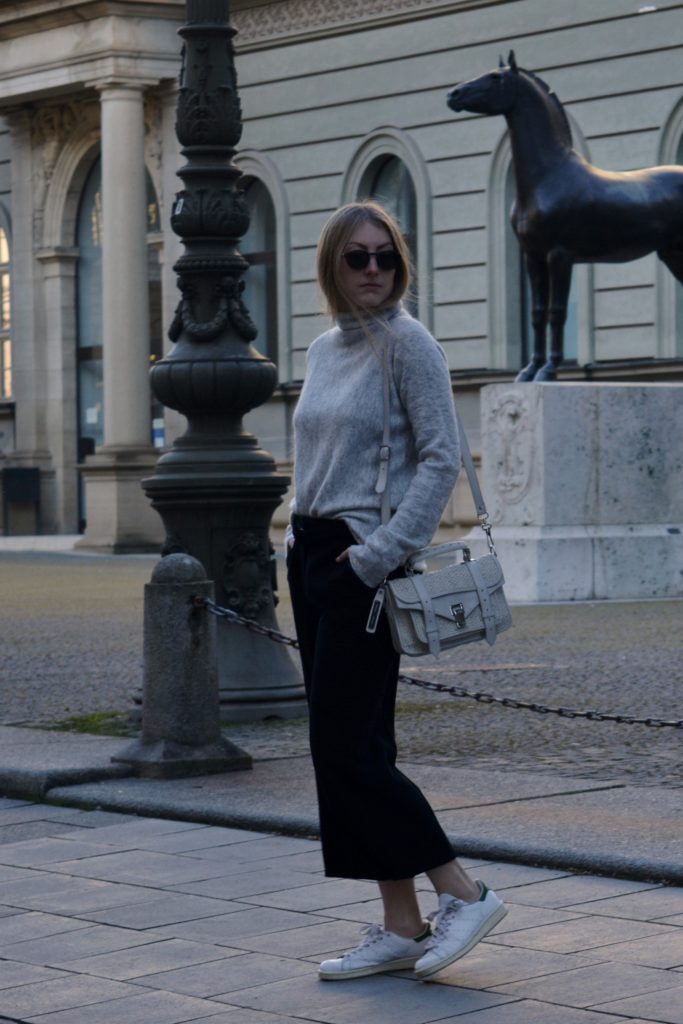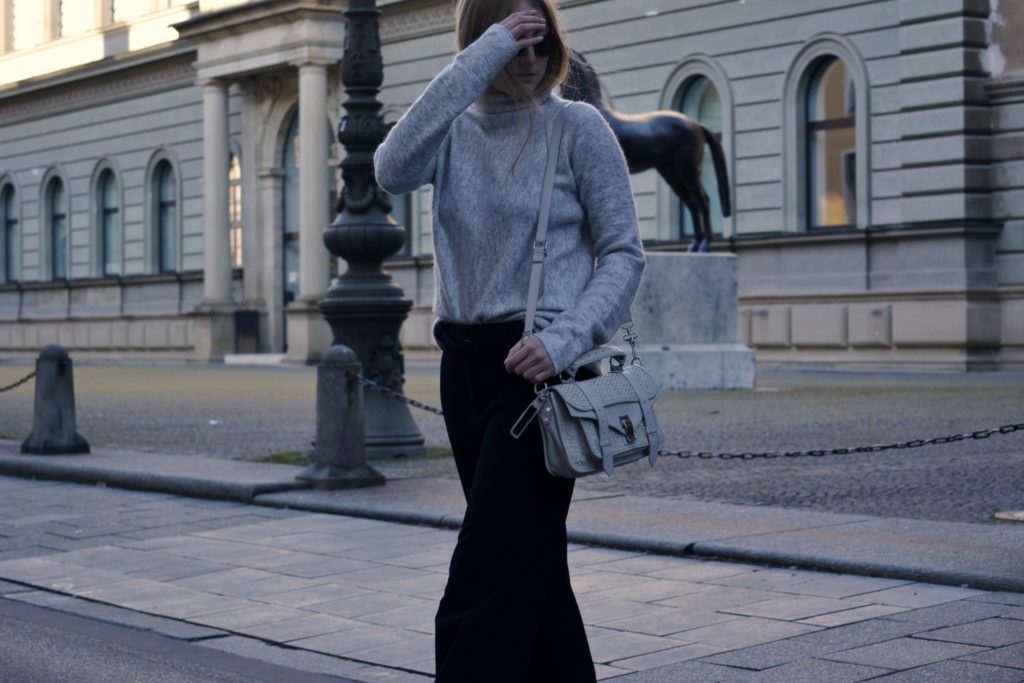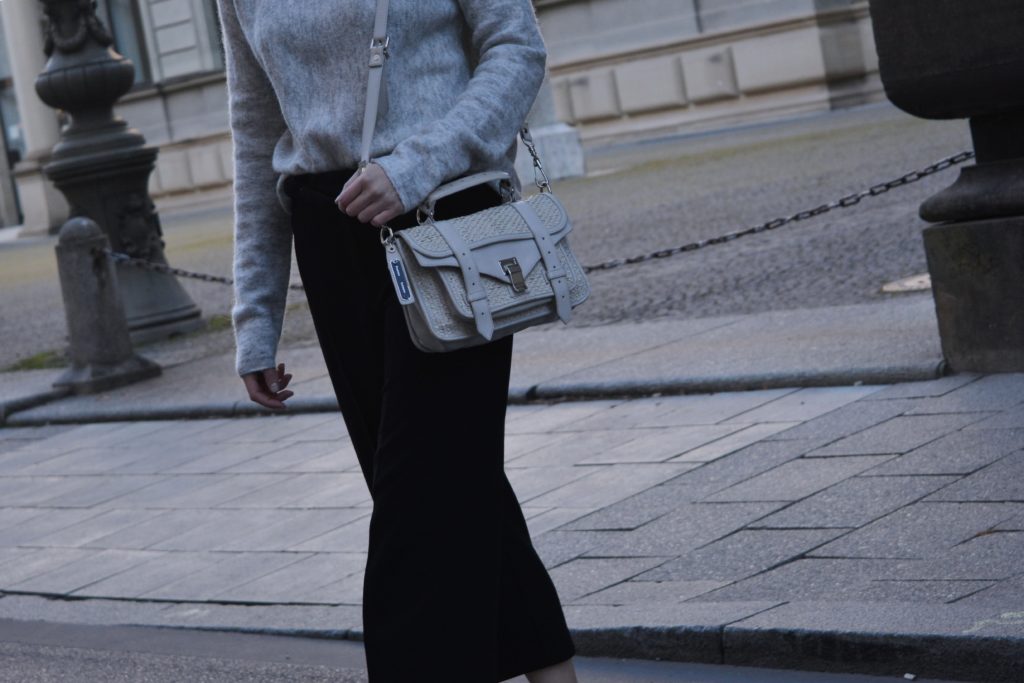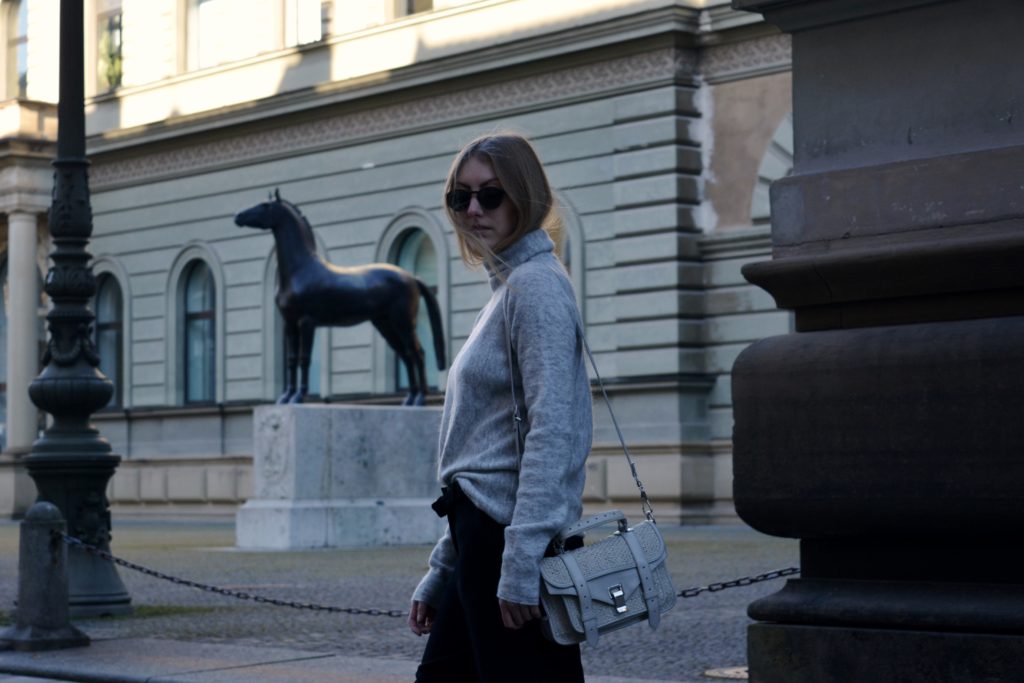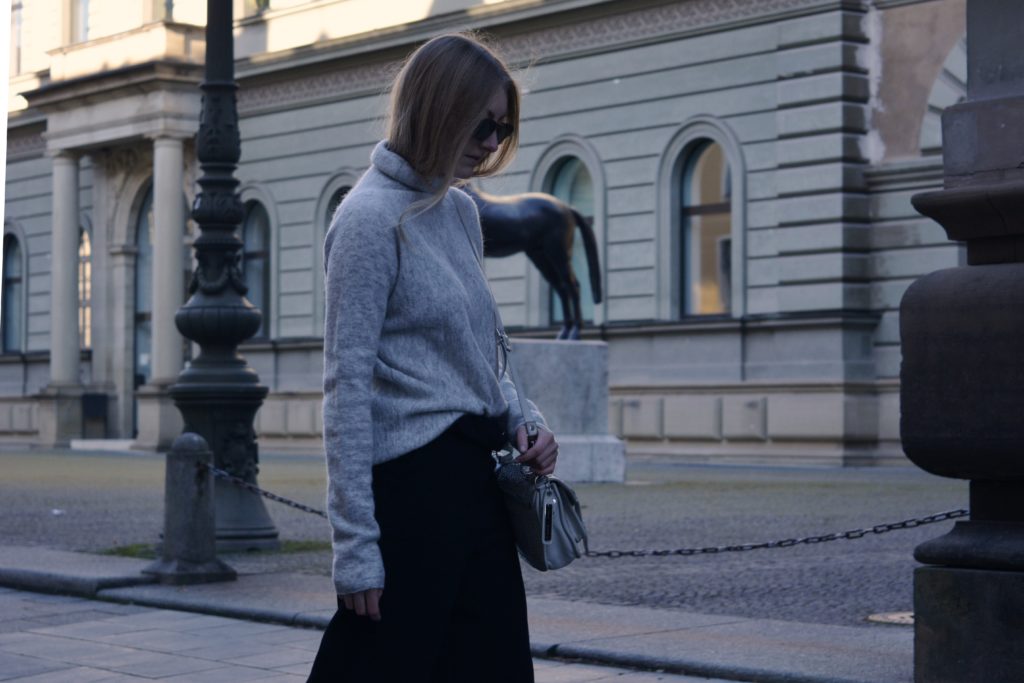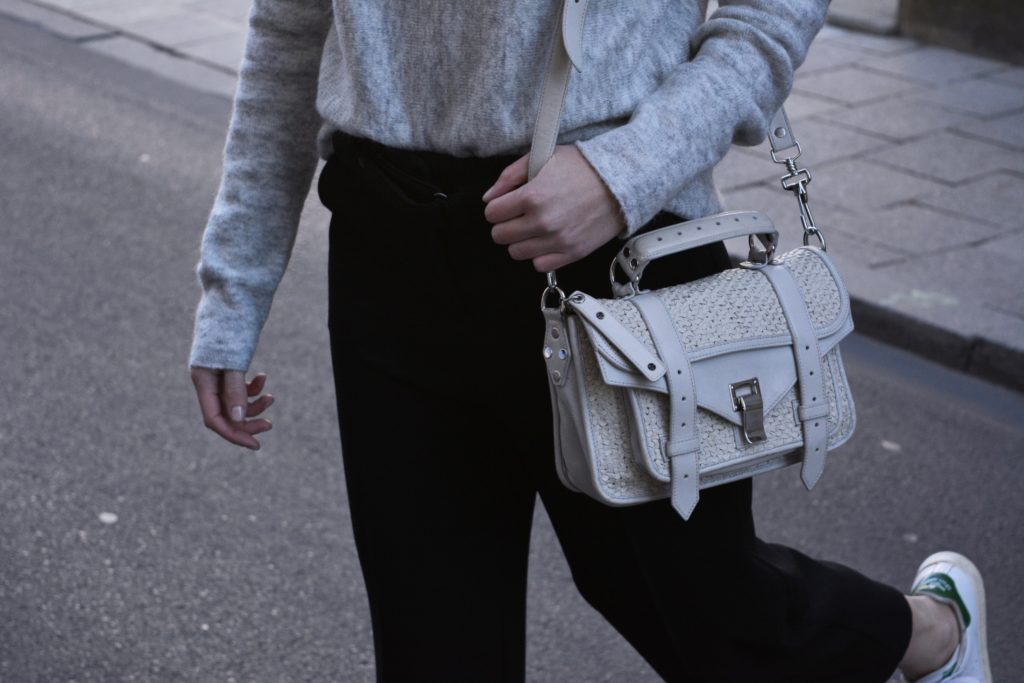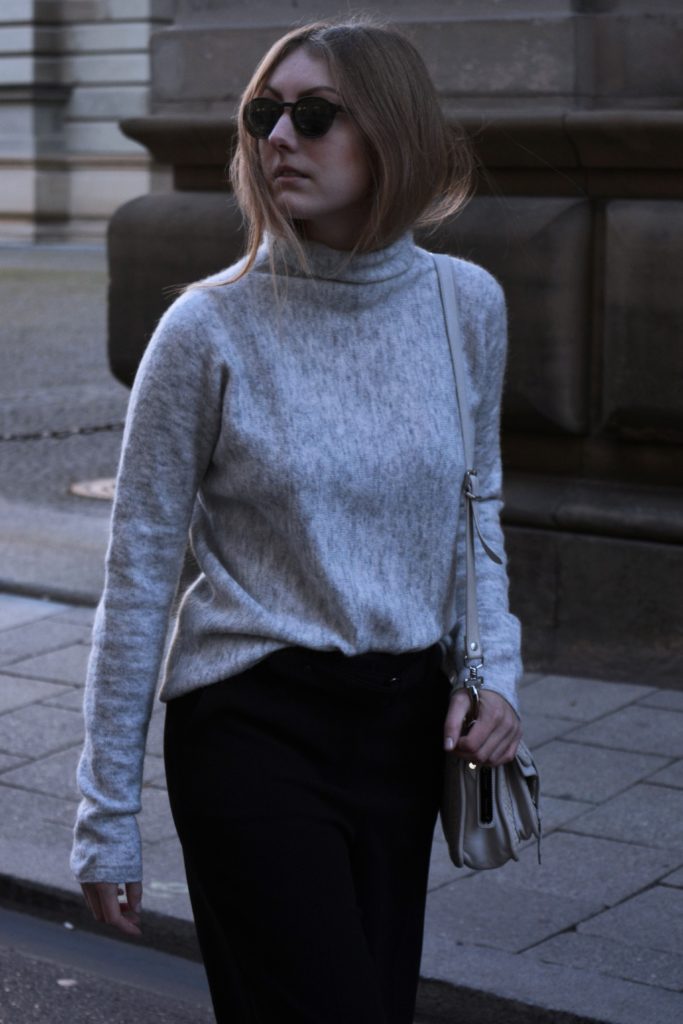 Turtle neck sweater/Rollkragenpullover: Samsoe & Samsoe (similar here)
Pants/Culotte: Esprit* (similar here)
Sneakers/Sneakers: Adidas Stan Smith
Bag/Tasche: Prozena Schouler
Sunglasses/Sonnenbrille: KBL Eyewear (similar here)
*sponsored by Esprit