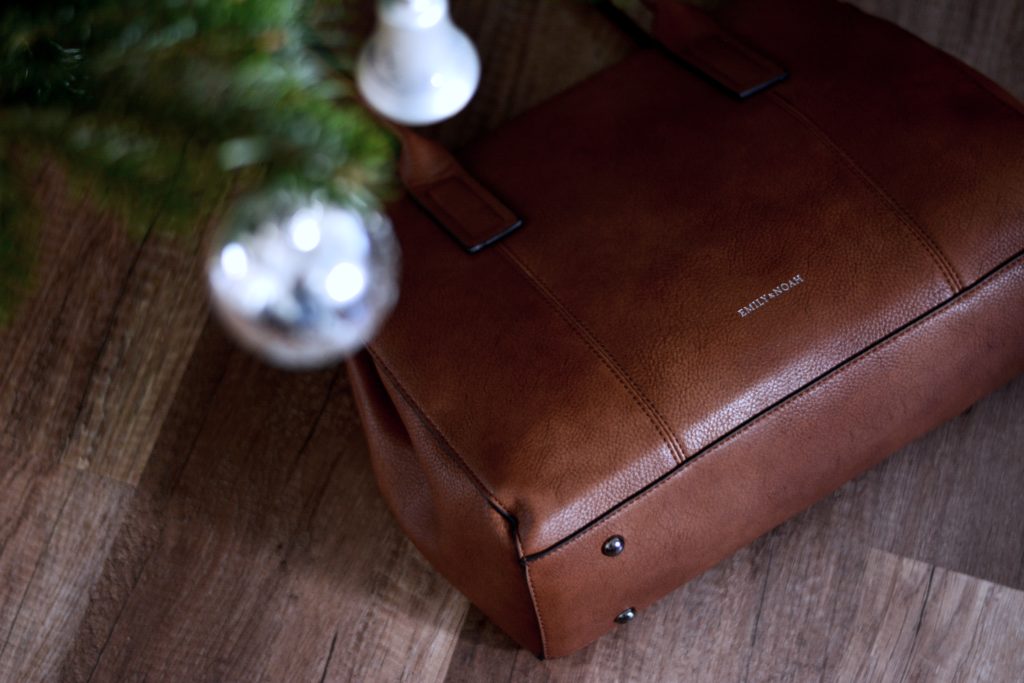 My dears, I hope your Christmas was just as lovely as mine. Just as every year I spent the time at home with my family having delicious food, plently of cookies while unpacking loads of gifts. For me this time of the year is the most precious time and now that I am not living with my family anymore I know to appreciate it even more. However I don't see my family as much as I should due to my job and travels we still know each other better than anyone else. This is why my family did such a good job choosing Xmas gifts for me and I am lucky because I love all of them.
Anyway I am sure we all know the situation of receiving a gift that we do not like at all and that after Xmas disappears in a cabinet never to be seen again. For this reason the EMILY & NOAH team came up with a very special idea: the grinch-form. Did you maybe receive a gift you don't like? Then fill in the grinch-form and with a little bit of luck you can be one of three lucky winners of the EMIL & NOAH bag of your choice.
This is how to enter:
Fill in the form with your name, address and email and upload a photo of the gift you would like to exchange for an EMILY & NOAH bag
Name your favourite EMILY & NOAH bag
EMILY & NOAH made this Xmas a very special one for me with their cityshopper Emma. Maybe this is also the model of your choice? Or one of the other EMILY & NOAH bags I showed you here on the blog before? I love the classic silhouette and authentic leather look. By choosing the right material the bag still is not as sensitive as a leather bag and therefore is the perfect every day companion for either going to work, university or to the city center to do some shopping with your friends.
My dears, give it a try and maybe you are one of the three lucky ones to start the new year with a new EMILY & NOAH bag. I wish you good luck and all the best for 2018.
Thank you for making 2017 a very special one – I cant' wait to start new adventures together with you next year.
Happy New Year's Eve,
xx Feli
Ihr Lieben, ich hoffe ihr hattet ein schönes Weihnachtsfest. Wie jedes Jahr habe ich Weihnachten in meinem Elternhaus zusammen mit meiner Familie bei leckerstem Essen, reichlich Plätzchen und dem Auspacken unzähliger Geschenke verbracht. Für mich ist diese Zeit im Jahr die wohl wertvollste, denn dadurch, dass ich inzwischen nicht mehr zuhause wohne, oft unterwegs bin und außerdem viel arbeite, sehe ich meine Familie viel zu selten. Dennoch kennen wir uns in und auswendig und ich kann mich besonders glücklich schätzen, denn all die Geschenke die ich bekommen habe treffen meinen Geschmack.
Wir kennen es aber wohl alle, wenn einmal ein Geschenk dabei ist, das leider ein Fehlkauf war und nach den Festtagen in irgendeinem Schrank verschwindet und diesen auch nicht mehr verlässt. Genau aus diesem Grund hat das Team von EMILY & NOAH dieses Jahr etwas ganz Besonderes ins Leben gerufen, das ich in dieser Form bisher noch nirgends gesehen habe: Das Grinch-Formular. Habt ihr wohl ein Geschenk bekommen, das euch leider gar nicht gefällt? Dann füllt das Grinch-Formular aus und tauscht euer schlimmstes Weihnachtsgeschenk gegen eine von drei EMILY & NOAH Taschen eurer Wahl.
Die Teilnahmebedingungen sind ganz einfach:
Füllt das Grinch-Formulars mit Name, Anschrift und Emailadresse aus und ladet ein Bild des Geschenkes hoch

Nennt außerdem eure Lieblings-EMILY & NOAH Tasche
Mir hat EMILY & NOAH mit dem Modell Emma dieses Jahr eine zusätzliche riesige Weihnachts-Freude bereitet. Vielleicht ist das sogar auch das Modell eurer Wahl? Oder eines der anderen Modelle von EMILY & NOAH, die ich euch hier auf dem Blog bereits vorgestellt habe? Ich liebe die klassische Form und mag besonders den authentischen Lederlook. Durch das sorgfältig ausgewählte Obermaterial ist die Tasche dennoch unempfindlich und weniger anfällig für Kratzer oder Verfärbungen als echtes Leder. Somit ist meine neue Emma der perfekte Begleiter im Alltag, ob ins Office, zum Shoopingbummel oder im März auch wieder zur Uni.
Ihr Lieben, ich kann euch das Ausfüllen des Grinch-Formulars also nur als Herz legen und vielleicht haltet auch ihr dann schon bald die Entschädigung von EMILY & NOAH für ein unpassendes Geschenk in den Händen und startet prima ausgestattet ins neue Jahr. 
Jetzt genießt die letzten Tage von 2017 noch und feiert dann ein schönes Silvester. Danke für ein aufregendes, erfülltes und wundervolles Jahr und seid gespannt auf viele tolle Projekte in 2018. Ich freue mich drauf!
xx Feli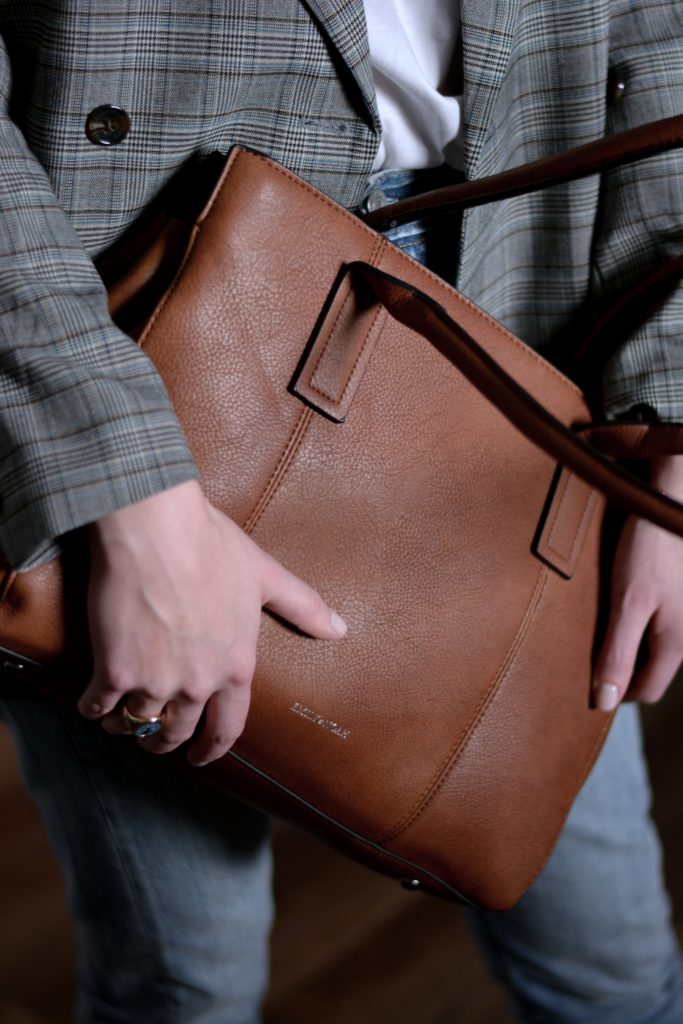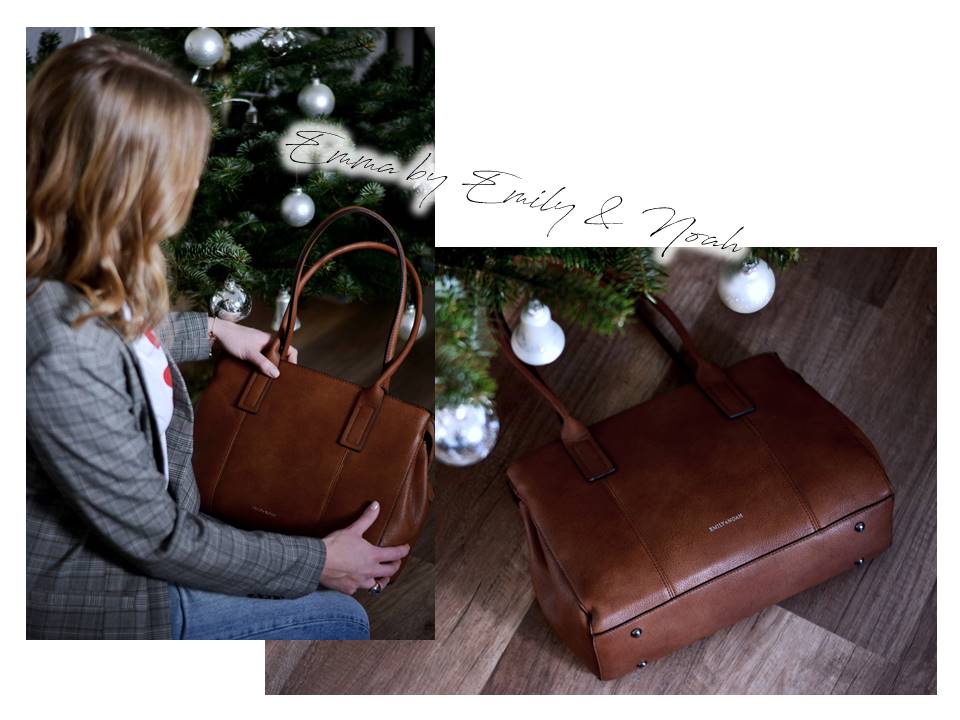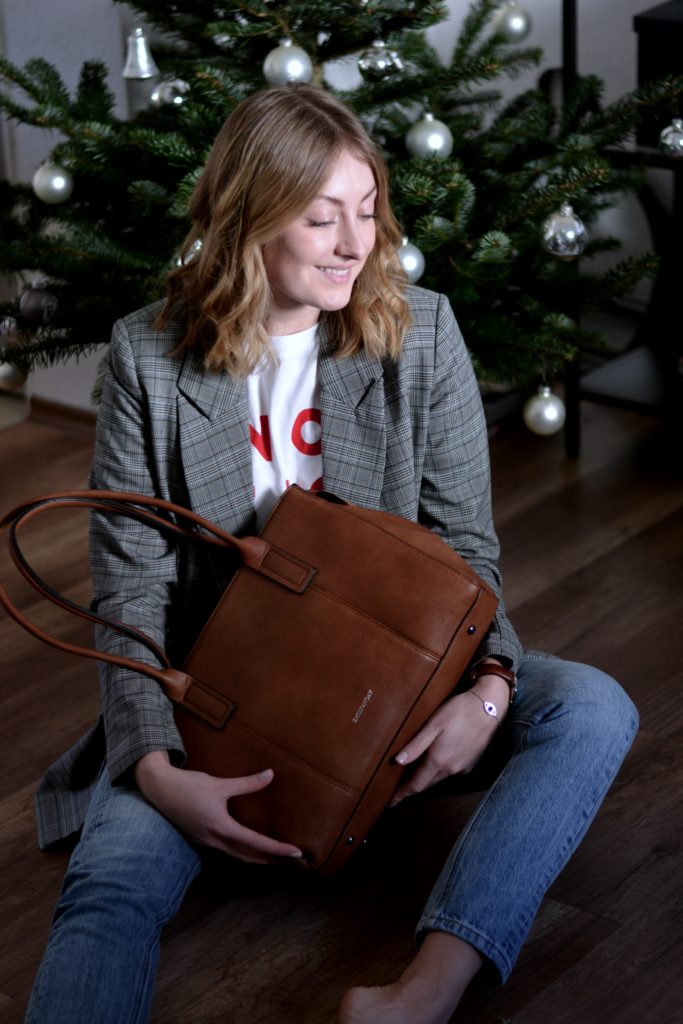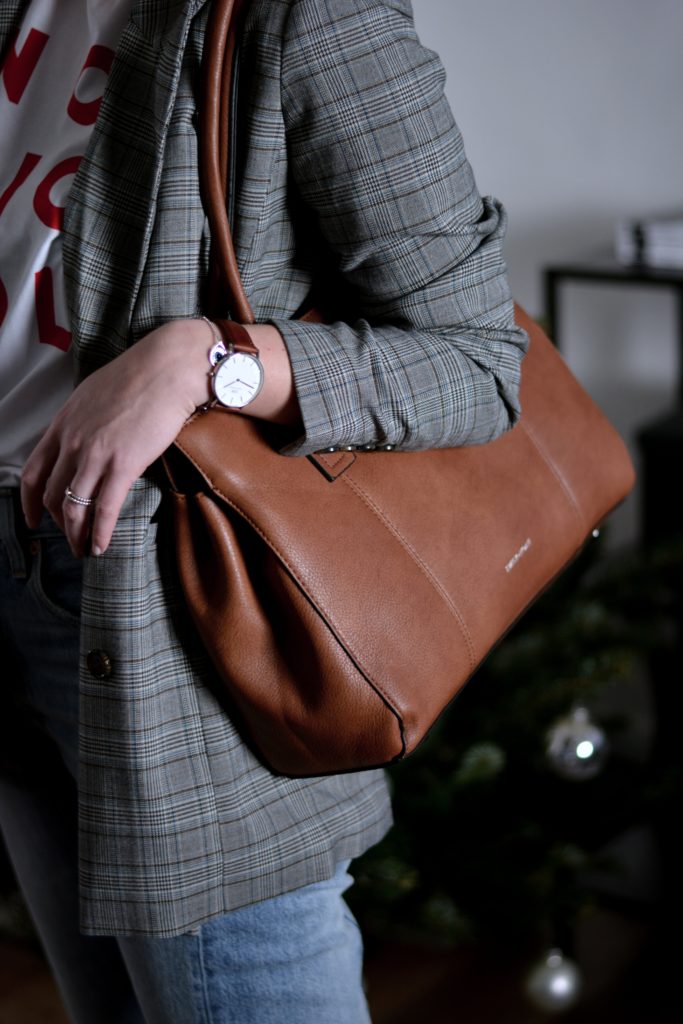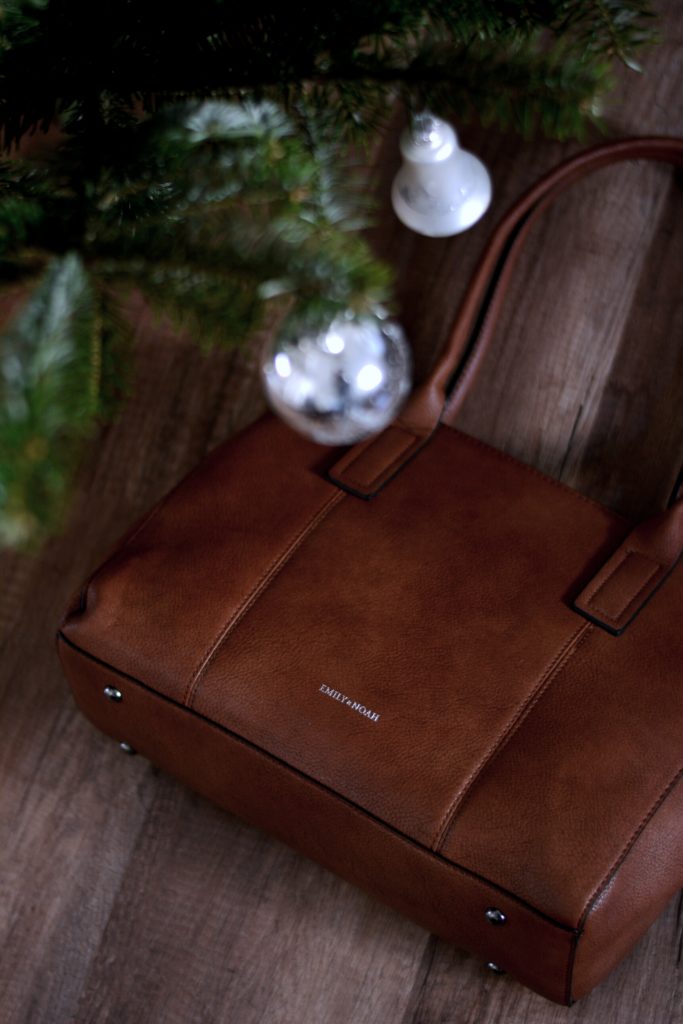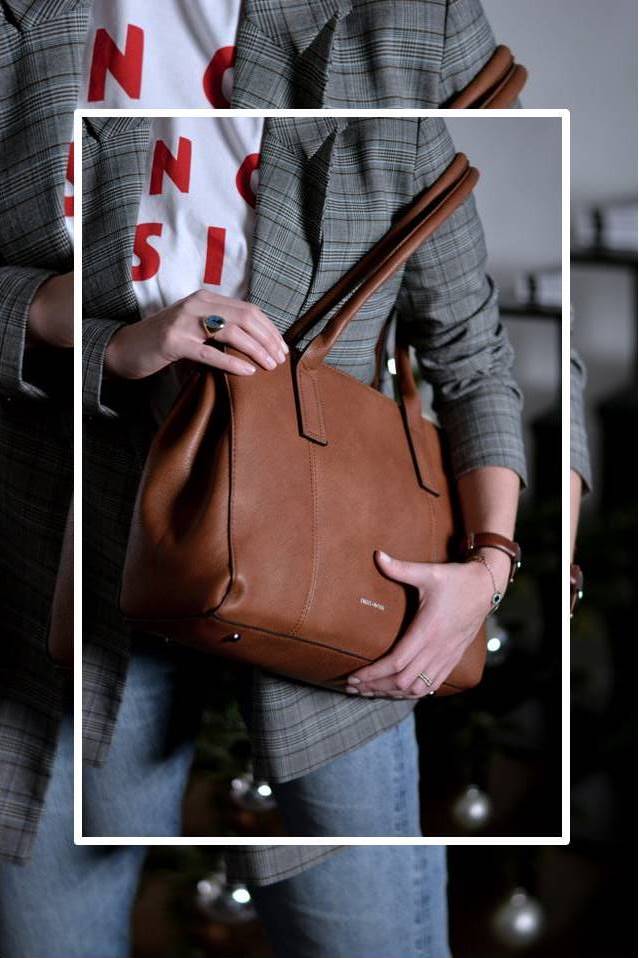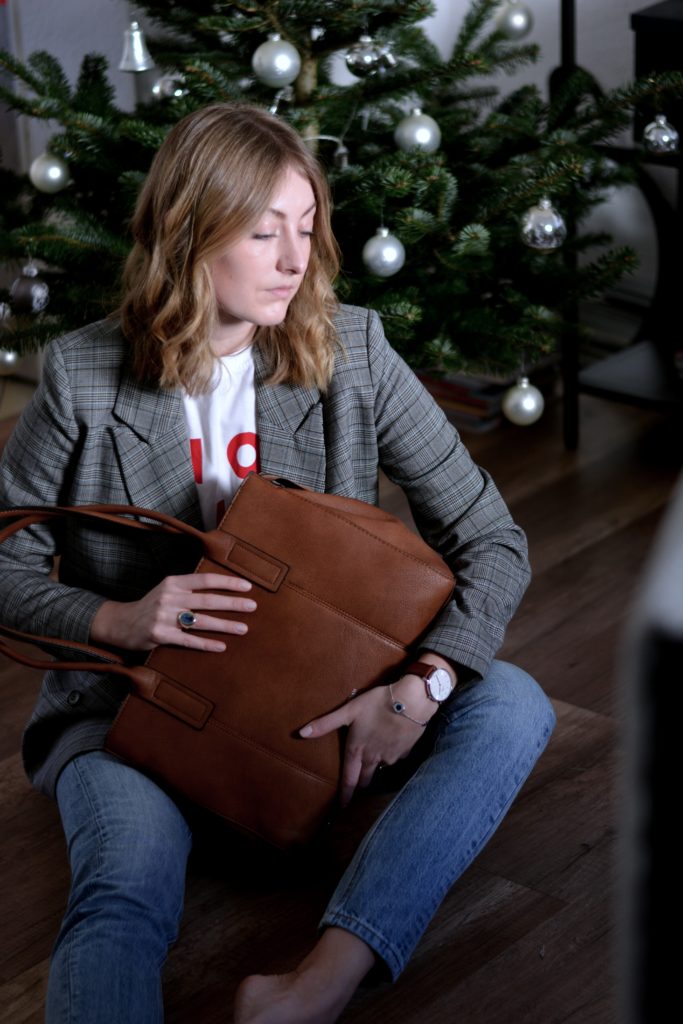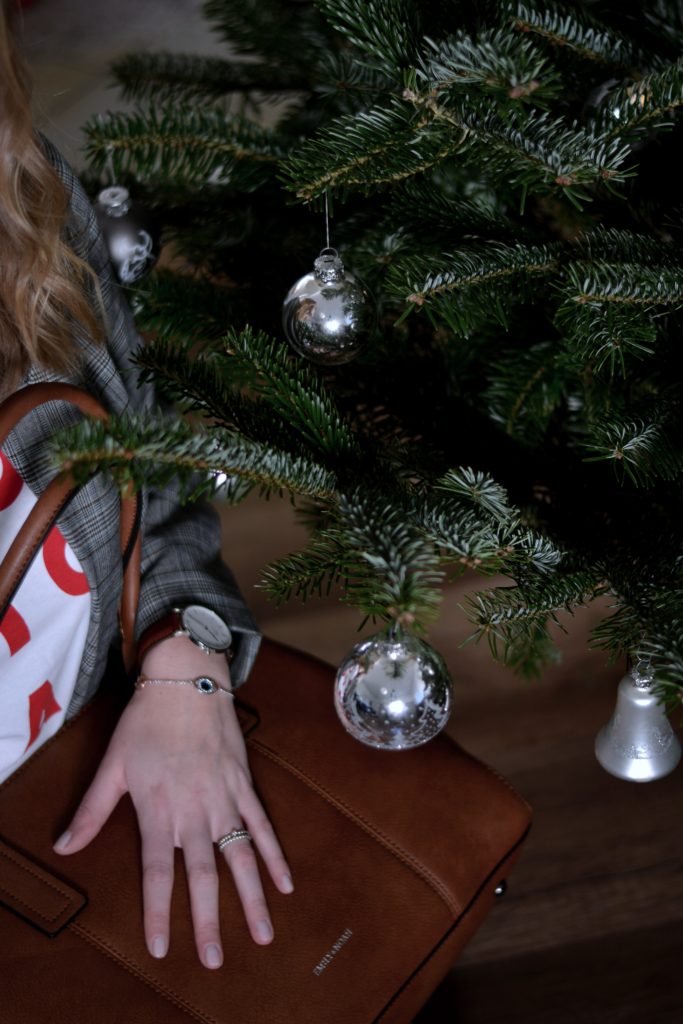 Shop the look:
Blazer/Blazer: Selected Femme
Shirt/Shirt: Edited via About You*
Jeans/Jeans: Levi's via About You*
Watch/Uhr: Daniel Wellington*
Bracelet/Armband: Swarovski*
Paid collabortion with EMILY & NOAH./Bezahlte Zusammenarbeit mit EMILY & NOAH.
Ad: This post contains affiliate links. I receive a provision by sales from the links however the price itself doesn't change for you. The items marked with * were sponsored by the brands or shops named./Werbung: Der Beitrag enthält Affiliate Links. Bei einem Kauf über einen Affiliate Link, erhalte ich eine Provision. Der Kaufpreis selbst verändert sich für euch dadurch nicht. Die mit * markierten Produkte wurden mir von den genannten Marken bzw. Shops kostenlos zur Verfügung gestellt.