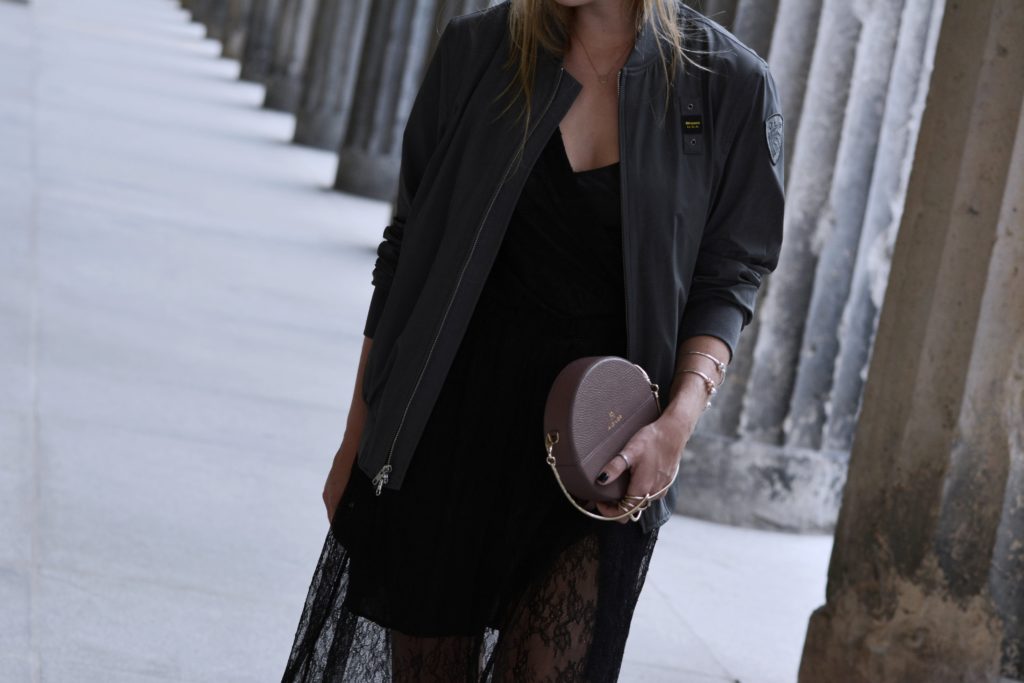 Hey guys, as you know I love the combination of elegant and sportive pieces and also for fashion week in Berlin I combined casual items with rather chic pieces. My second outfit was a midi lace dress from Baum und Pferdgarten, a bomber jacker which was another piece I received from Blauer USA, my beloved Iniki sneakers and Aigner Tonda bag. As I explained in the previous post for me it was very important to wear outfits during fashion week that represent who I am, are fashionable but no circus costumes like I have seen them on other bloggers, influencers and celebrities. In my opinion it is very important that your outfits tell more about yourself and reflects your mind or feelings somehow. Your outfit can be an expression of your soul and probably this is also why I like my oufits casual with a touch of glamour. This is just how I am.
I hope you like this second fashion week look and don't miss the next and last one that I will show you on the blog very soon!
xx Feli
Hi Leute, wie ihr wisst, bin ich eine große Befürworterin der Kombination aus Eleganz und Sportlichkeit und so haben auch meine Fashion Week Outfits ausgesehen. Mein zweiter Look bestand aus einem Midi-Spitzenkleid von Baum und Pferdgarten, einer Bomberjacke von Blauer USA, die ich zusammen mit der Lederjacke aus dem letzten Post erhalten habe, meinen heiß geliebten Inikis von Adidas und meiner Tonda Bag von Aigner. Wie schon im letzten Blogpost angesprochen, war es für mich unheimlich wichtig, mich während der Fashion Week nicht zu verkleiden, so wie ich es bei einigen anderen Bloggers, Influencern und Promis gesehen habe. Deshalb habe ich großen Wert darauf gelegt, dass meine Outfits mich selbst repräsentieren. Outfits zeigen nämlich meiner Meinung nach oft das Innere eines Menschen und können super Gefühle transportieren. Meine Outfits sind meist ein Mix aus Casual und Glamour, denn genauso bin ich nun mal. 
Ich hoffe euch gefällt mein zweiter Fashion Week Look und lasst euch den nächsten und letzten nicht entgehen. Den findet ihr schon bald hier auf dem Blog!
xx Feli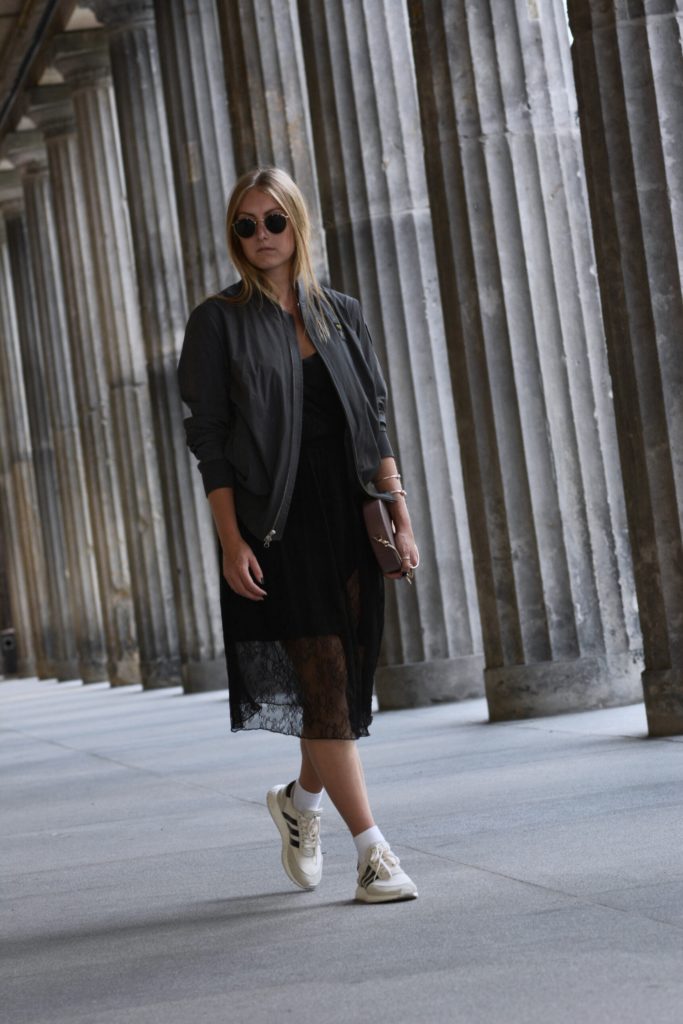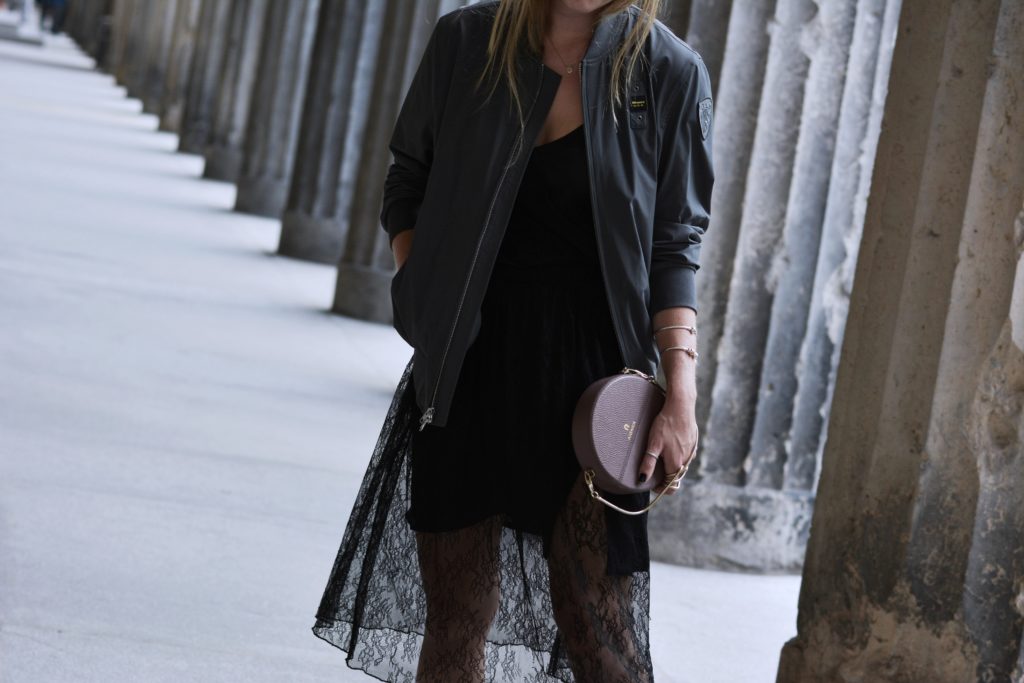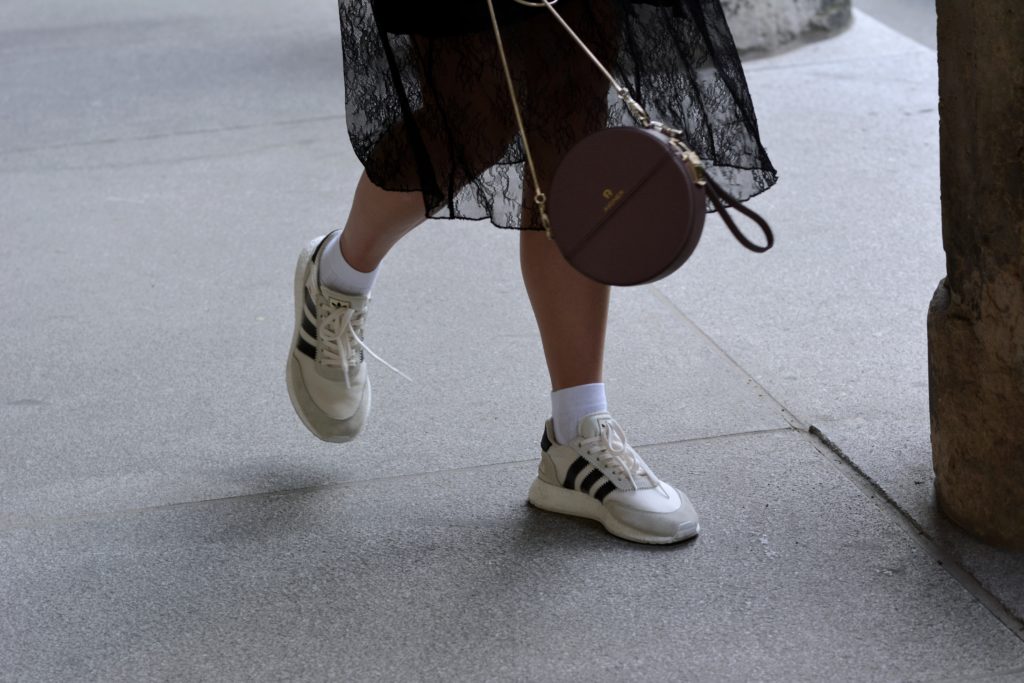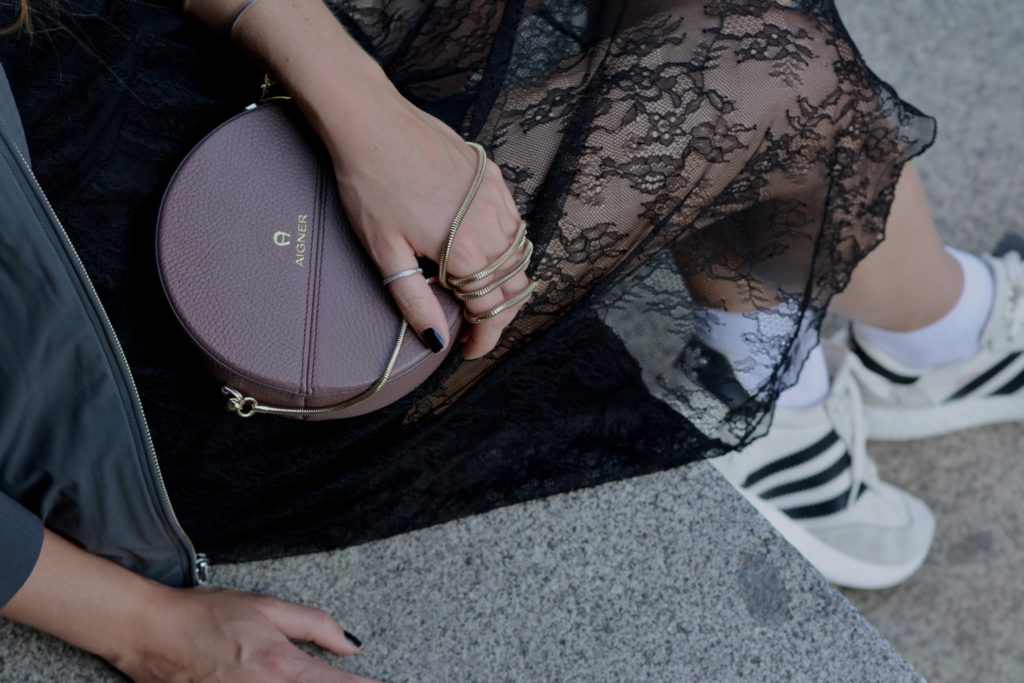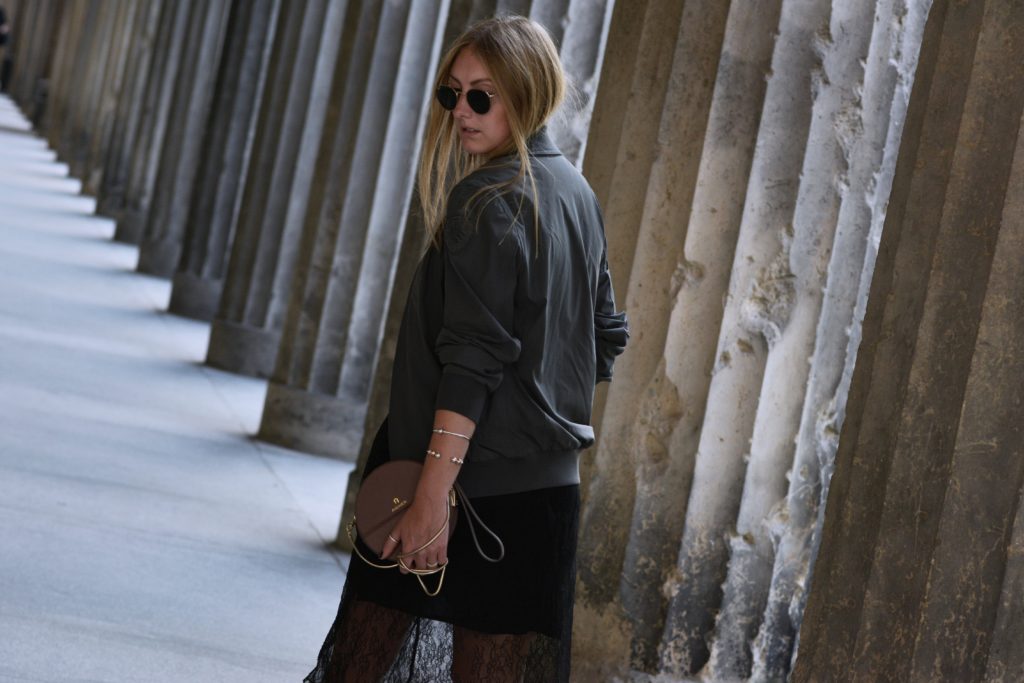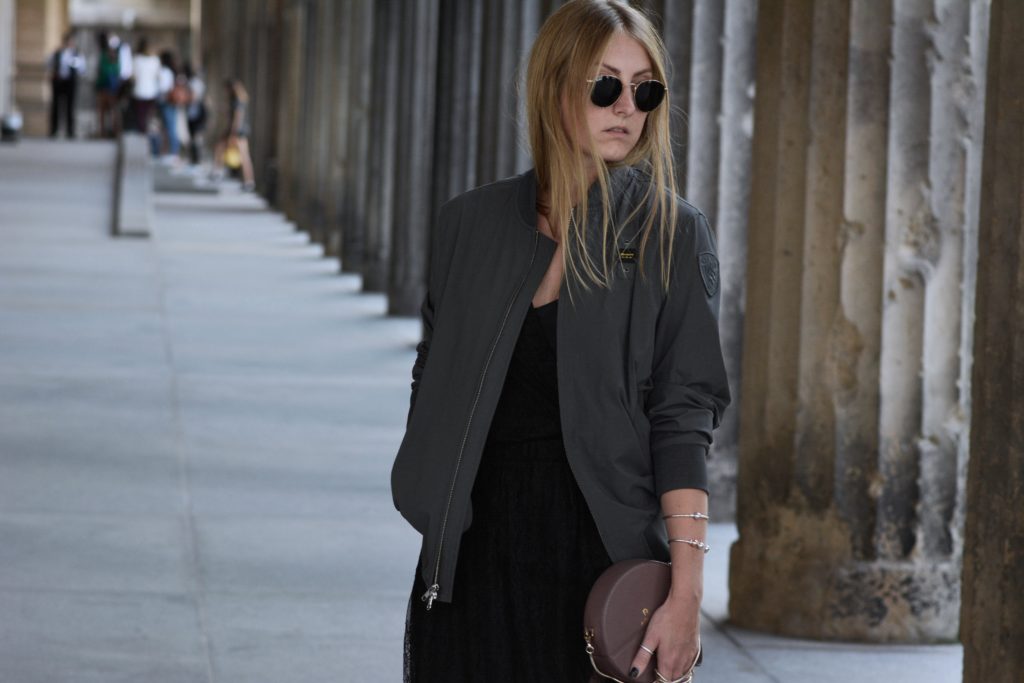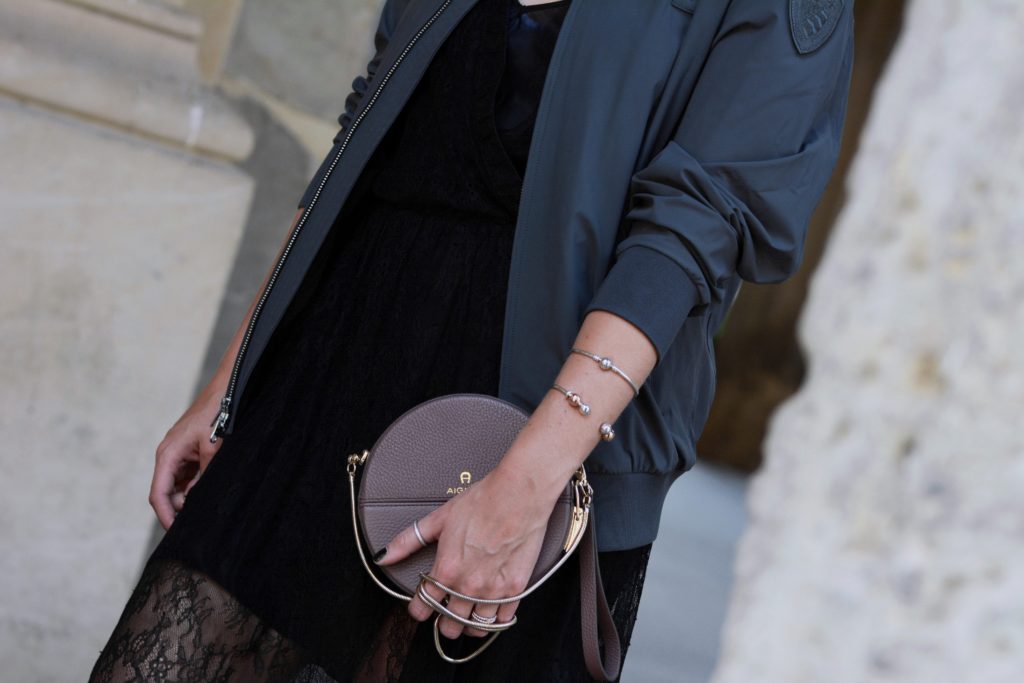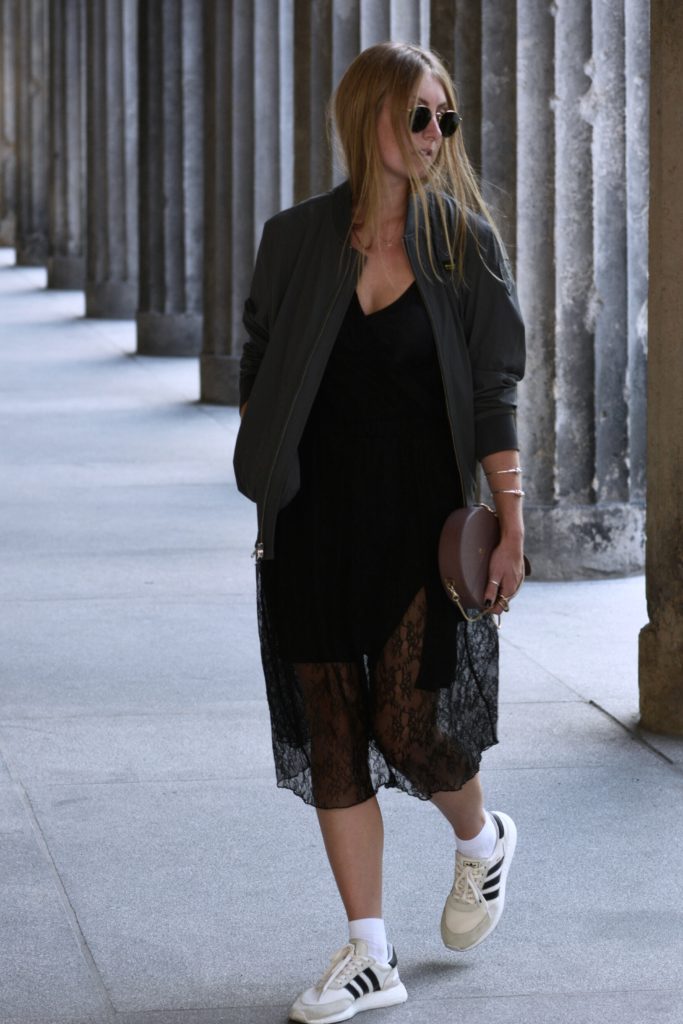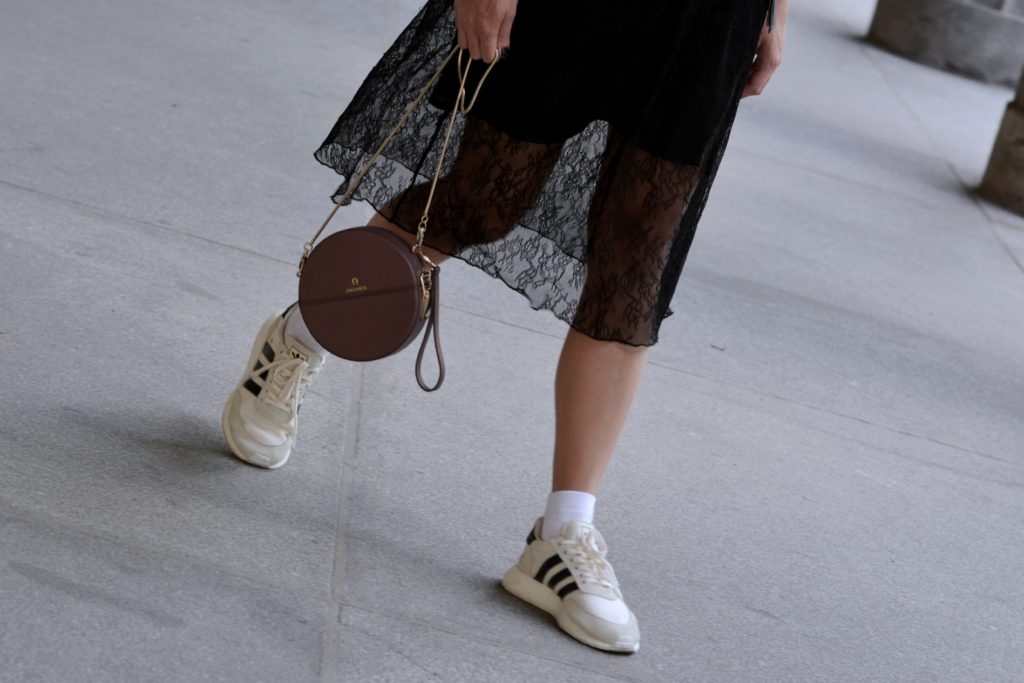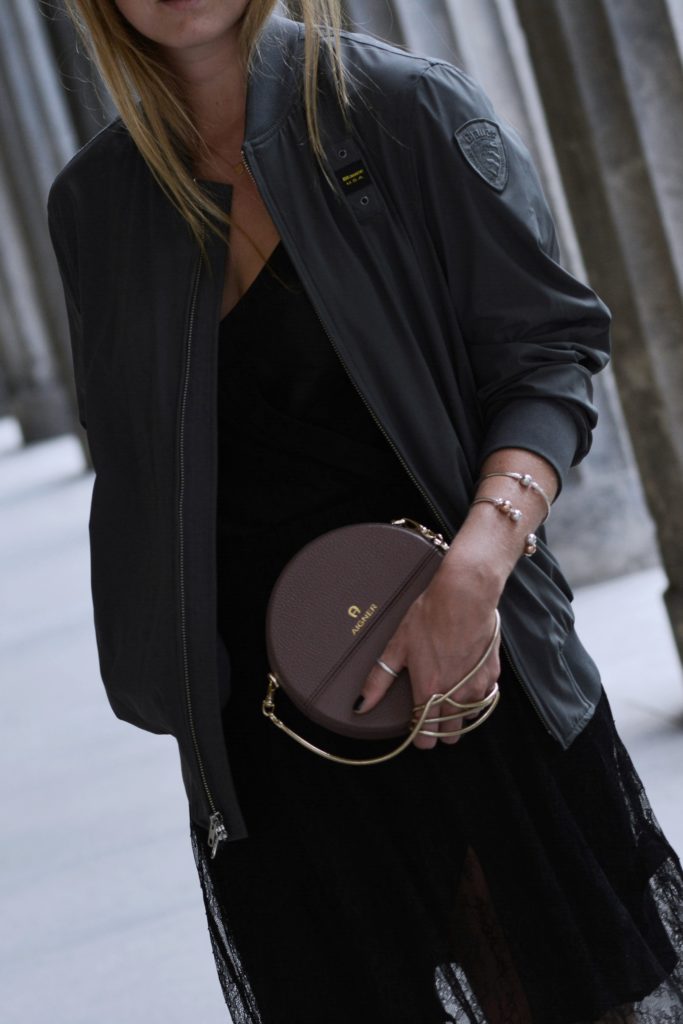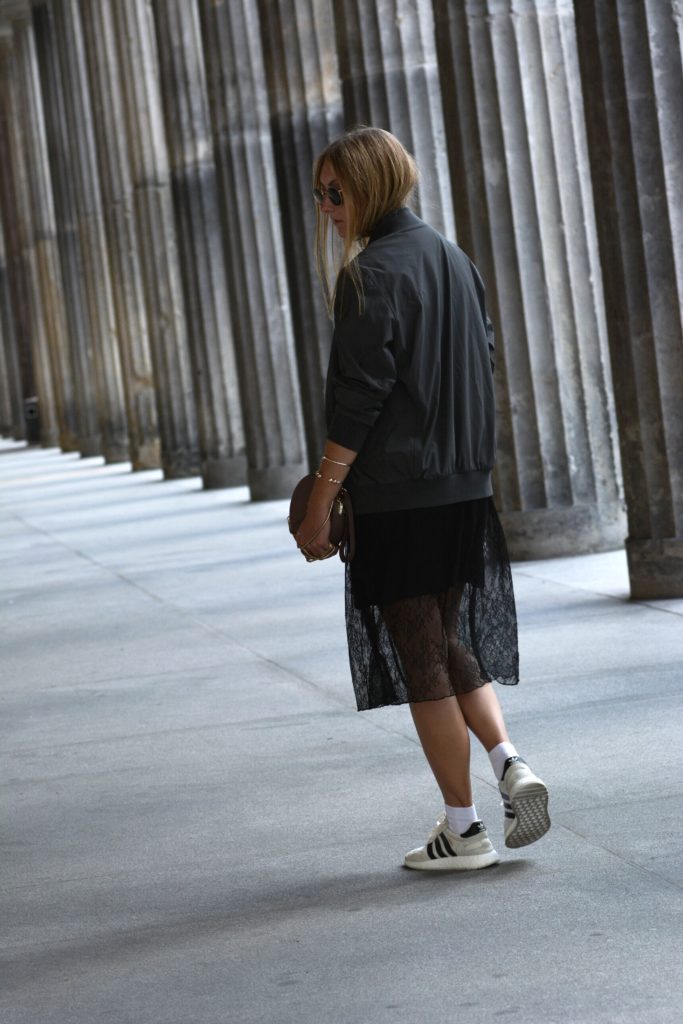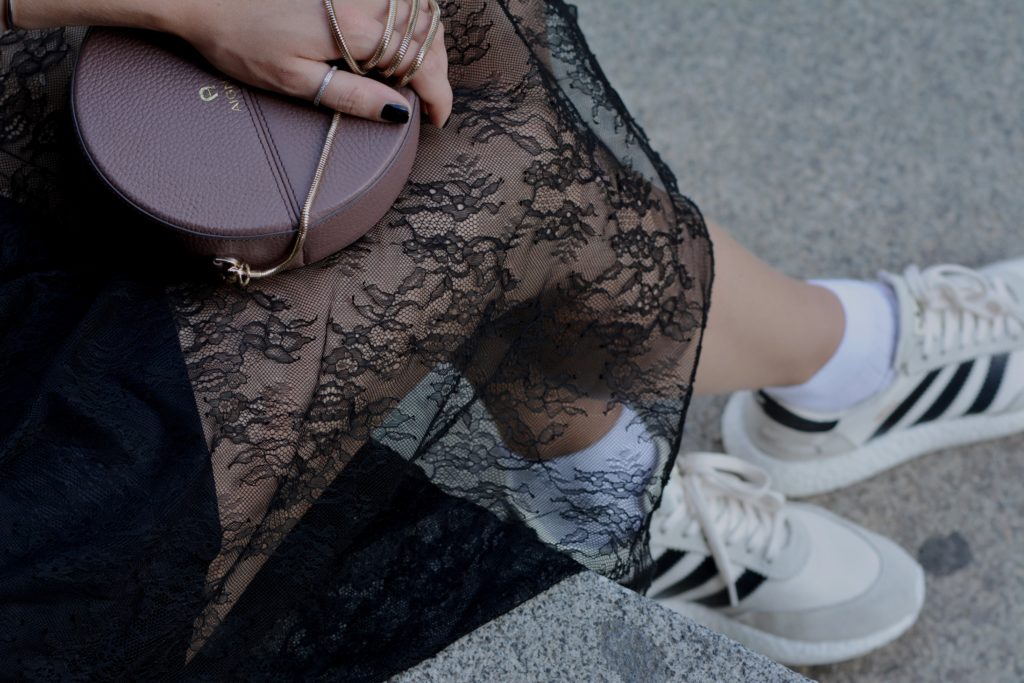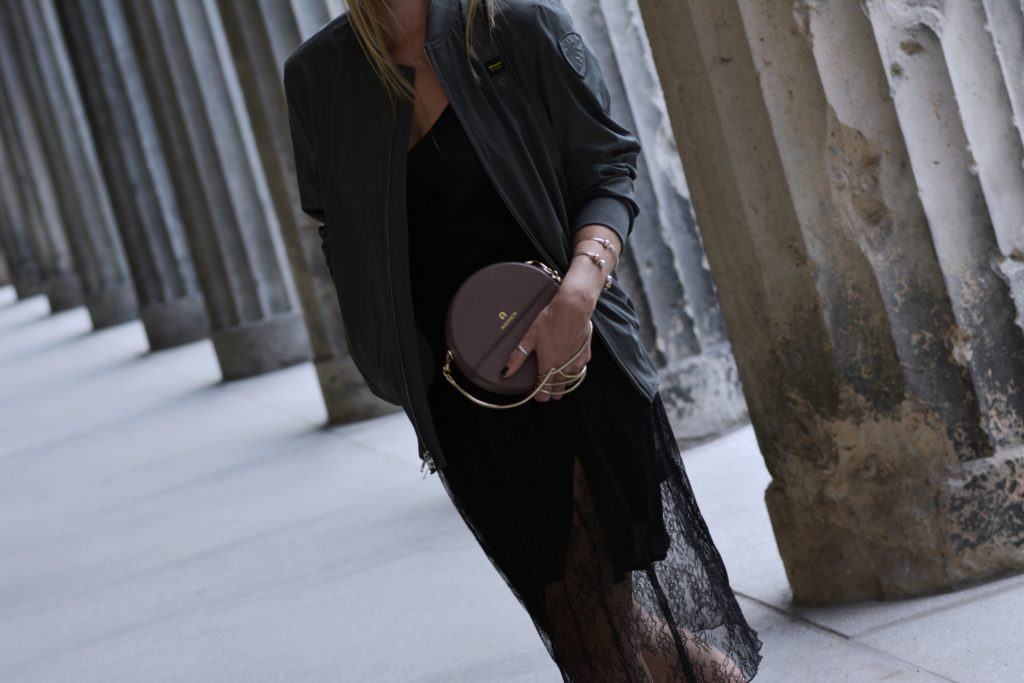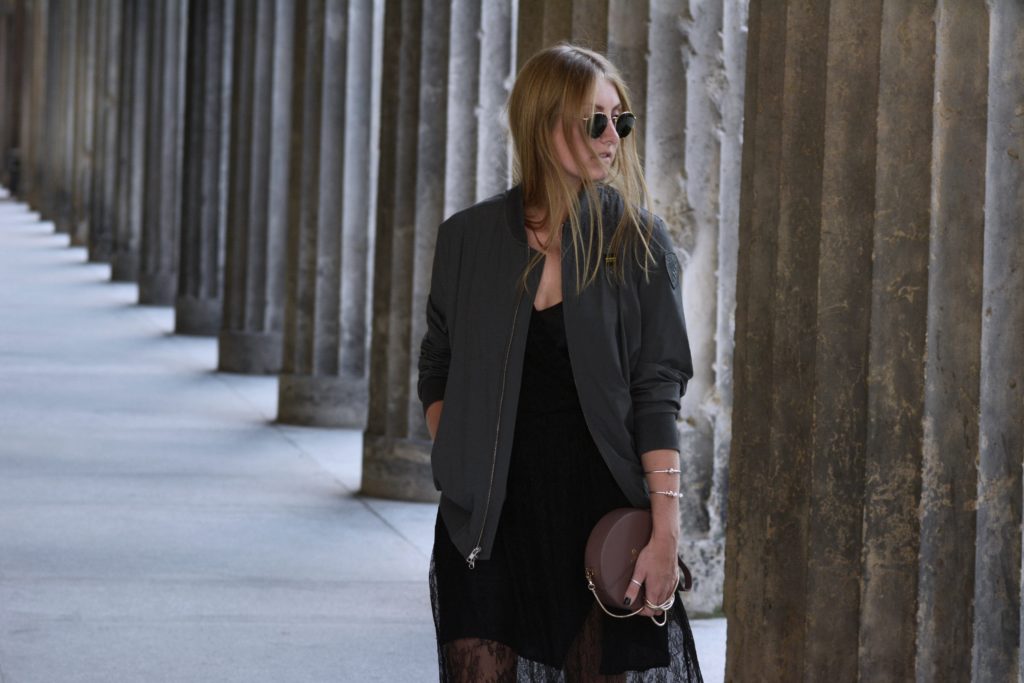 Jacket/Jacke: Blauer USA*
Dress/Kleid: Baum und Pferdgarten
Bag/Tasche: Aigner
Sneakers/Schuhe: Adidas via Footlocker
Jewellery/Schmuck: Pandora
*sponsored by Blauer USA