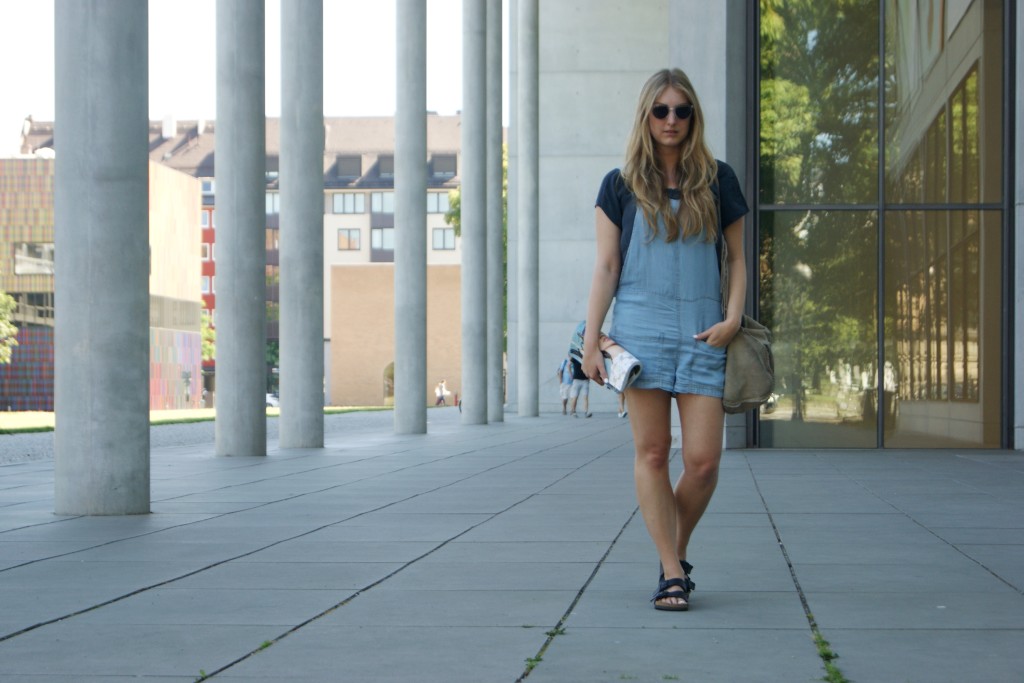 Hey my loves – is there anything that is more comfy than a jumpsuit? Probably not many things besides joggingpants or pyjamas. Well this is also why this trend convinced me 100% and why I just could not resist buying this cute little denim jumpsuit from Forever 21. And combined with a loose silk shirt and my beloved Birkis this is the perfect outfit for a walk through Munich's museums district with my dear friend Lisa and some relaxed hours of sun in "Englischer Garten" in the center of  Munich afterwards.
I hope you like the look!
xx Feli
Hallo meine Lieben – gibt's etwas bequemeres als Jumpsuits? Außer Jogginghosen und Pyjamas fällt mir da zugegebenermaßen gerade nicht viel anderes ein. Sie sind also ein Trend, der mich von Anfang an zu 100% überzeugt hat und deshalb konnte ich diesem süßen Denim-Teil von Forever 21 auch nicht widerstehen. Zusammen mit einem luftigen Seidenshirt und meinen Birkis ist das Outfit komplett und perfekt für einen Spaziergang durch das Museumsviertel von München mit meiner lieben Freundin Lisa! Danach hieß es dann letzten Samstag noch Sonne tanken im Englischen Garten und damit sind wir offensichtlich gut gefahren, denn das Wetter, das wir gerade in München haben, bringt uns in Sachen Sommerbräune nicht wirklich voran.
Ein Rückblick in die warmen vergangenen Tage tut also gut und ich hoffe euch gefällt der Look!
xx Feli