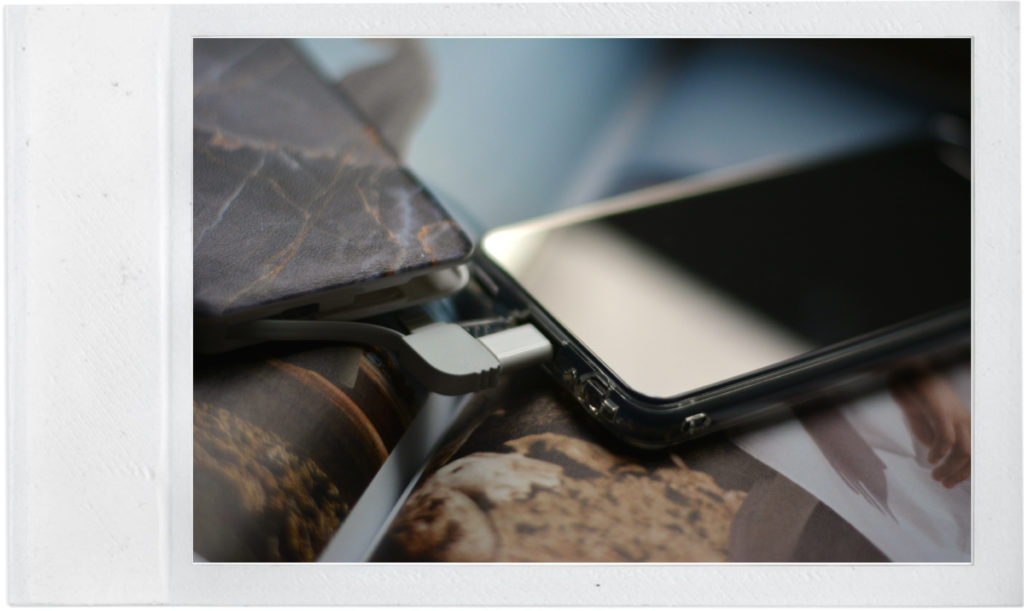 ENG
My Huawei P10 is the most important electronic device to me. It accompanies me where ever I go. It is my little partner in crime so I can be able to do that job.
I need it to be well protected and sufficiently charged at any time. Therefore I recently equipped it with two new gadgets: a mirror silicon cover and a little powerbank that fits into every bag.
The cover
I decided to go for a mirror cover. It allows me to fresh up my make-up even when I am on the run from one appointment to another without being able to find a bathroom. The back is a mirror, the rest of the cover it made from silicon and therefore perfectly protecting my phone.
What I like most about this cover is not only the mirror but also that it has little plugs for the apertures for the headphones and the charger. That way the phone is protected from dust which might affect its functionality.
I found that cover here but they also offer numerous styles of the Huawei P10 cover as well as covers for any other Huawei phone or other commonly used mobile phones.
The powerbank
To ensure I am online when ever I wish to it is essential that my phone is always suffitiently charged. However I am a little clumsy now and then and leave the house with my phone not being charged. Therefore I have been craving a powerbank quite often in the past months.
I wanted it to be handy so that it would fit into any of my bags and at the same time somehow pretty. When I then found the one you see in my photos with that cute marble pattern I new I had found the right one.
You can by the way shop it via the same page as the cover, so just click here and save shipping costs. It comes with the right adapter for almost any smartphone so you can use it right away once it was delivered. And of course a charging cable is included. That way you can recharge it once you used it to charge your phone.
Well, I am perfectly prepared for much more cool Instagram content and anless calls with my friends now, so hello 02/2019!
xx Feli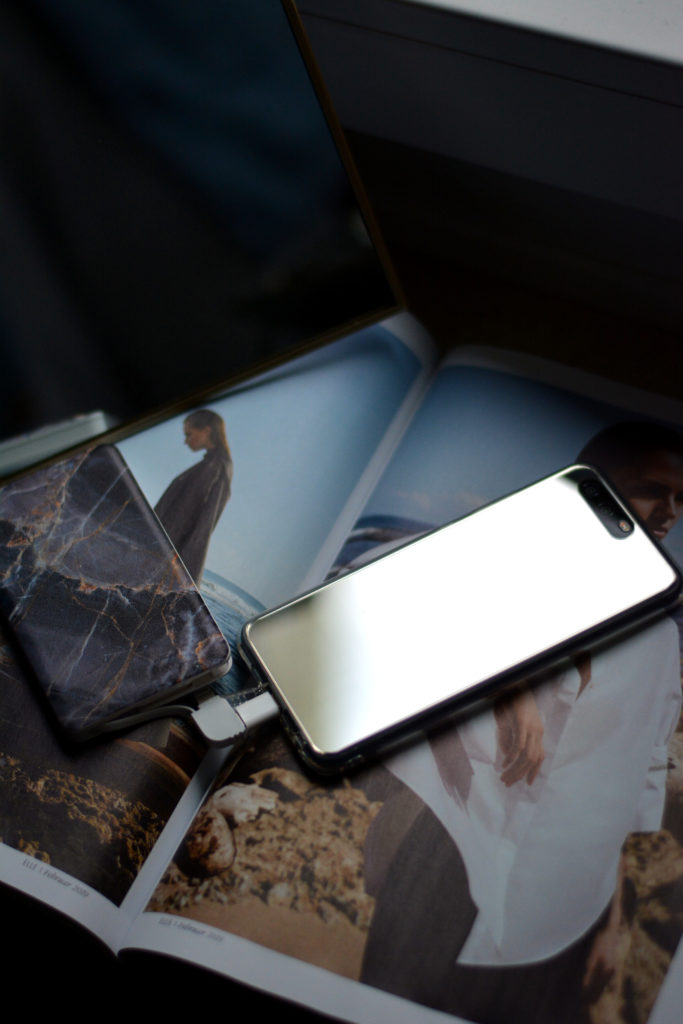 DE
Mein Huawei P10 ist für mich und meine Arbeit unheimlich wichtig. Mein kleiner treuer Partner in allen Lebenslagen ist quasi immer mit dabei.
Deshalb ist es umso wichtiger, dass mein Smartphone stets gut geschützt und der Akku ausreichend geladen ist. Kürzlich habe ich mir deshalb zwei Dinge angeschafft: eine neue Handyhülle mit Spiegel und eine kleine Powerbank, die in jede Tasche passt.
Die Hülle
Wie gerade erwähnt, habe ich mich für eine Huawei P10 Cover mit Spiegel entschieden. Die erlaubt es mir, auch unterwegs mein Make-Up aufzufrischen, wenn gerade keine Toilette in Reichweite ist. Abgesehen vom Spiegel besteht die Hülle aus festem Silikon und schützt mein Handy daher bestens.
Was ich abgesehen vom Spiegel allerdings echt stark finde, ist dass hier endlich einmal jemand mitgedacht hat: Öffnungen wie die für die Kopfhörer oder die für das Ladekabel sind mit kleinen Stöpseln aus Silikon verschlossen. So wird vermieden, dass Stab in diese Öffnungen gelangt, was die Funktionalität des Smartphones beeinträchtigen könnte. Genial, oder?
Ich habe diese Hülle übrigens hier gefunden und neben Handyhüllen für das Huawei P10 gibt es selbstverständlich auch passende Hüllen für alle weiteren Huawei Smartphones sowie für alle gängigen anderen Handys.
Die Powerbank
Was für ein kleines, aber geniales Ding. Ich habe mich in den letzten Monaten immer wieder einmal geärgert, dass mein Handyakku nahezu leer war und habe mich dann stets gefragt, warum ich mir nicht längst eine Powerbank zugelegt hatte.
Als ich dann das coole Modell aus den Fotos auf der Suche nach einer Handyhülle entdeckte, wusste ich, ich sollte zuschlagen. Die Größe ist perfekt und das Design finde ich ebenfalls sehr ansprechend. Zudem ist diese Powerbank kompatibel mit nahezu jedem aktuell geläufigen Smartphone-Modell und ein Ladekabel zum Wiederaufladen ist auch dabei.
Ein tolle All-in-one-Produkt also, auf welches ich schon jetzt nicht mehr verzichten möchte.
Jetzt kann ich also nicht nur sogar noch mehr Content für Instagram produzieren, sondern auch gefühlt endlos telefonieren, ohne ständig schon das alarmierende Piepen des nahezu leeren Akkus im Ohr zu haben. In diesem Sinne also Hallo 02/2019!
xx Feli