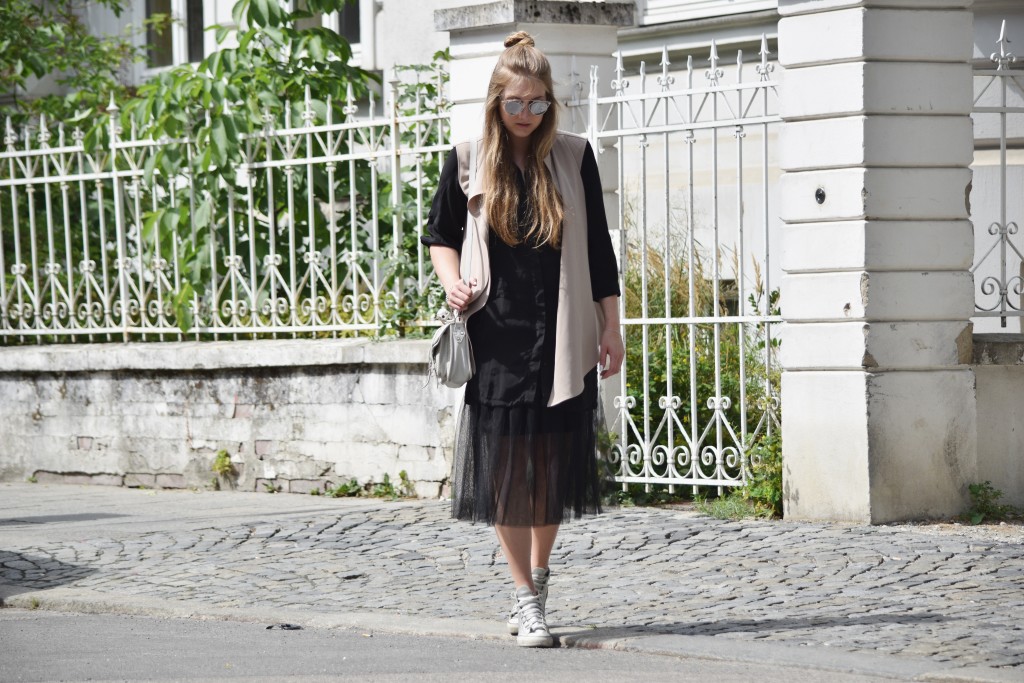 Hi loves, today's look is all about layering. It is a trend I absolutely adore but which has many traps. I can easily make you look much smaller and much more chubby than you actually are and therefore you should have in mind these simple but helpful tips:
– do not layer too many pieces from different colour groups as this might make you look ridiculous
– do not layer pieces that end in parallels only but take care there is somehow a movement
– do combine flowing materials for your layering look and never wear a too stiff layer below a flowing one as this takes all shape from your body
I hope you like my layering try. Did you by the way see my new shades from Dior on Instagram as well? I think they are absolutely perfect and will definately show you several other outfits with them.
Stay tuned!
xx Feli
Hallo ihr Lieben, im heutigen Post dreht sich alle um den Trend "Layering", also den Lagenlook. Aber so schön dieser Look auch ist und so gerne ich ihn mag, so viele Fallen gibt es dabei auch. Man sieht schnell kleiner und pummeliger aus, als man in Wirklichkeit ist, aber mit folgenden Tricks, kann eigentlich nichts mehr schief gehen:
– verschiedene Teile in zu vielen Farben können gefährlich schnell nach Clown aussehen, ich empfehle also eher gedeckte Farben zu layern
– ihr solltet außerdem darauf achten, dass die Teile nicht nur in parallel enden, also eine gewissen Bewegung durch unterschiedliche Schnitte gegeben ist
– und nicht zuletzt empfehle ich euch zumindest teilweise auf fließende Stoffe zu setzen, vor allem, weil jegliche Silhouette verloren geht, wenn eines der unteren Kleidungsstücke besonders steif ist
Ich hoffe mein Versuch des Layering Looks gefällt euch. Habt ihr denn schon meine neue Sonnenbrille, das Modell So Real von dior, auf Instagram gesehen? Ich bin stark verliebt und sicher, dass ihr sie noch in so manch anderem Post sehen werdet.
Also stay tuned!
xx Feli