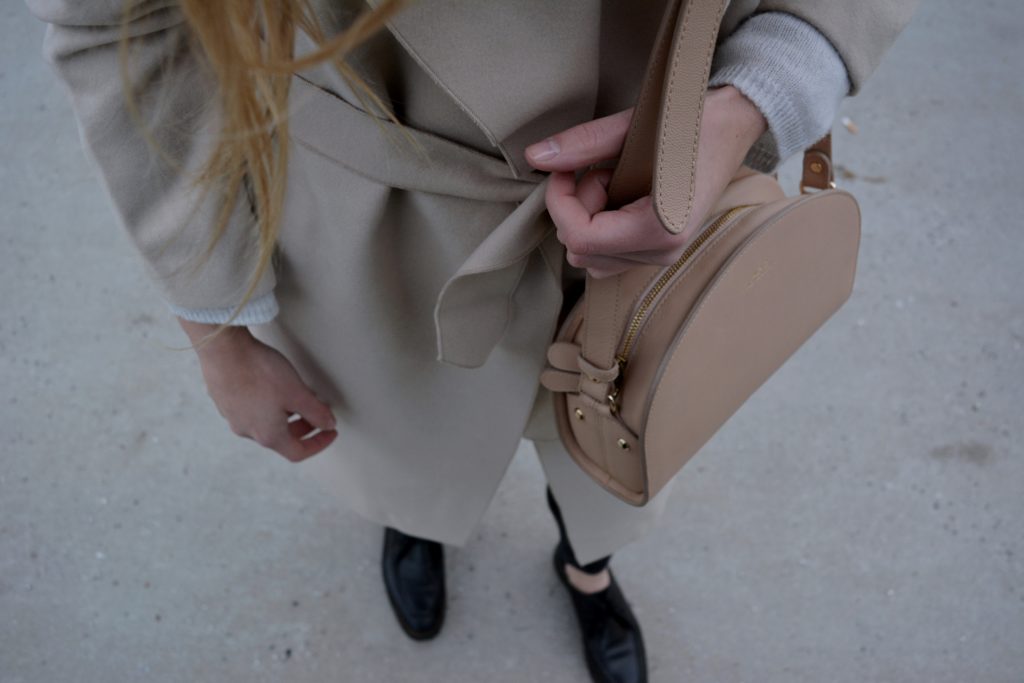 Hi guys, weekend mode is almost on and I am travelling to Mainz another time to see my boyfriend. Before leaving I am uploading this new outfit post wearing a coat that I just found on sale and that I immediately had a crush on. Together with a t-neck sweater, my beige A.P.C halfmoon bag and some black basics the outfit is complete already and perfect for the current autumn weather here in Munich. I like combining different shades of one colour like here I did with beige as it always gives the look the special something.
How do you like the outfit? In case the coat also stole your heart you should quickly go check if your size is still available and get yours here!
Have a lovely weekend and come back to get more inspiration soon!
xx Feli
Hi Leute, das Wochenende naht und ich fahre einmal wieder nach Mainz zu meinem Schatz. Vorher gibt's aber noch einen neuen Outfitpost für euch. Ich habe mich in einen Mantel schockverliebt und dann war er auch noch im Sale. So viel Glück muss man erstmal haben. Zusammen mit einem Kaschmirpulli mit Rollkragen, meiner beigen A.P.C. Halfmoon Bag und ein paar schwarzen Bascis ist das Outfit schon komplett und perfekt für das aktuelle Herbstwetter hier in München. Ich bin übrigens ein großer Fan davon mehrere Töne der gleichen Farbe zu kombiniere, so wie ich es hier mit beide gemacht habe. So hat der Look im Nu das gewisse Etwas.
Wie gefällt euch das Outfit denn? Sollte euch der Mantel genauso gut gefallen, wie mir seid schnell und schaut gleich hier vorbei!
Ein schönes Wochenende und besucht den Blog doch ganz bald einmal wieder für eine neue Dosis Inspiration!
xx Feli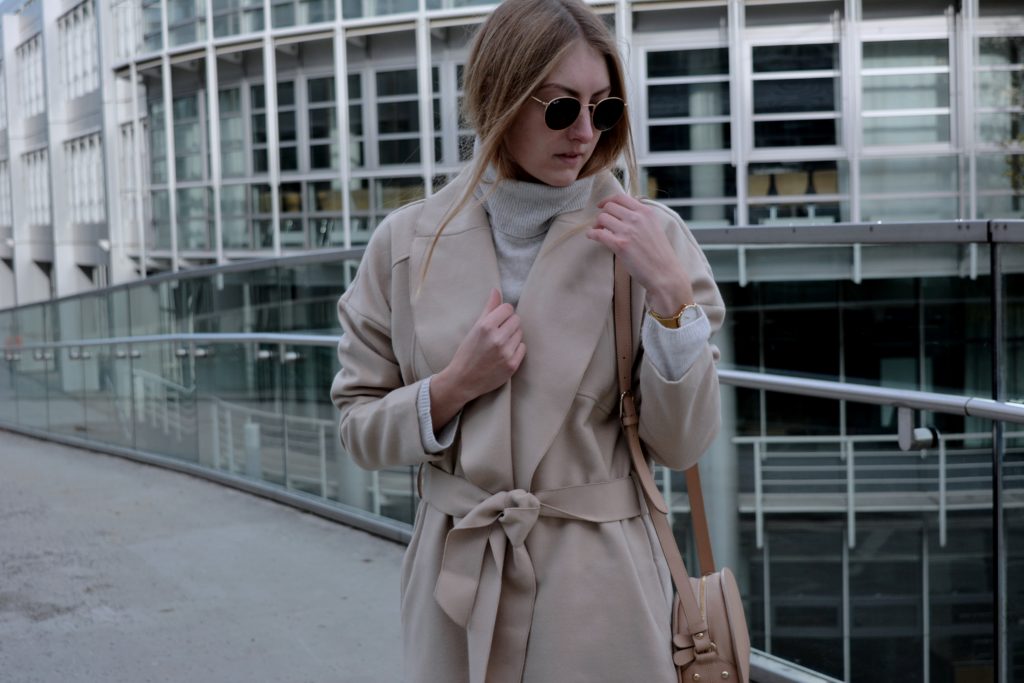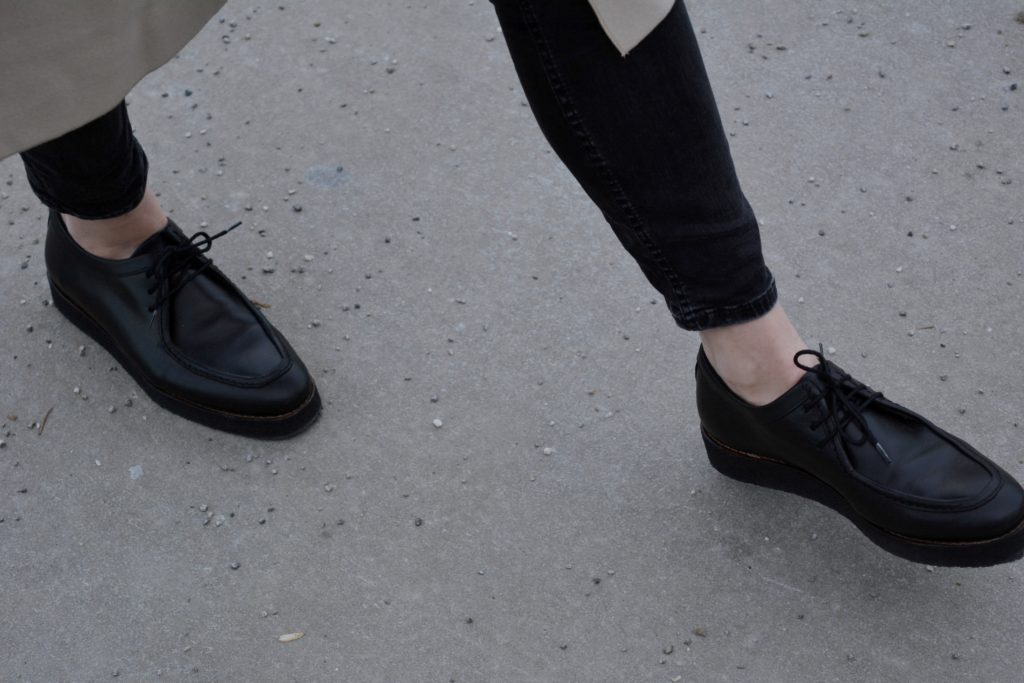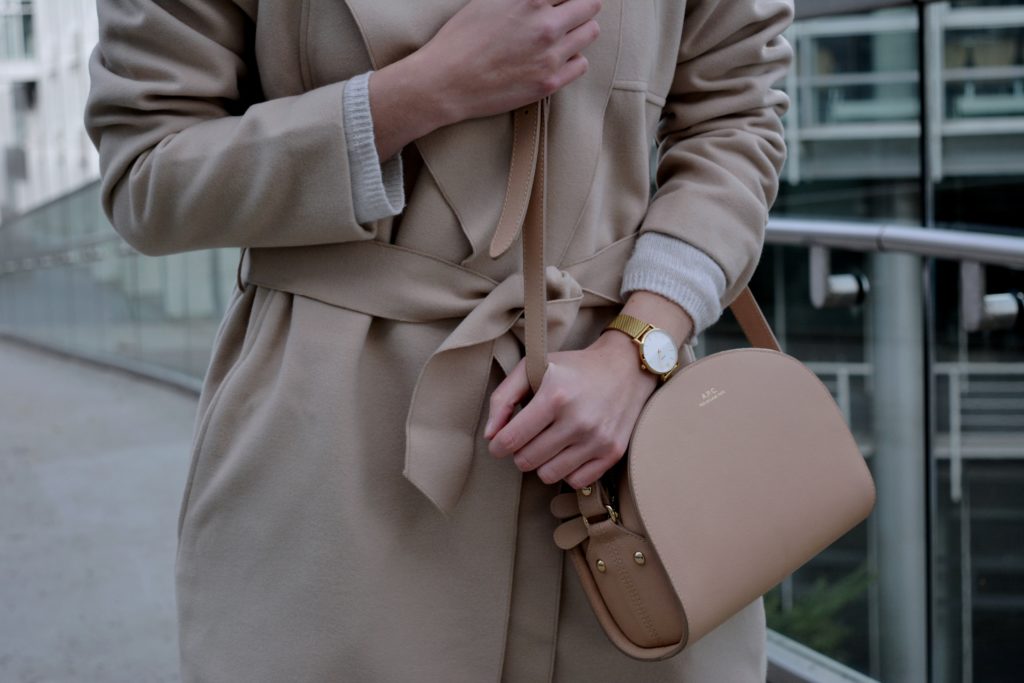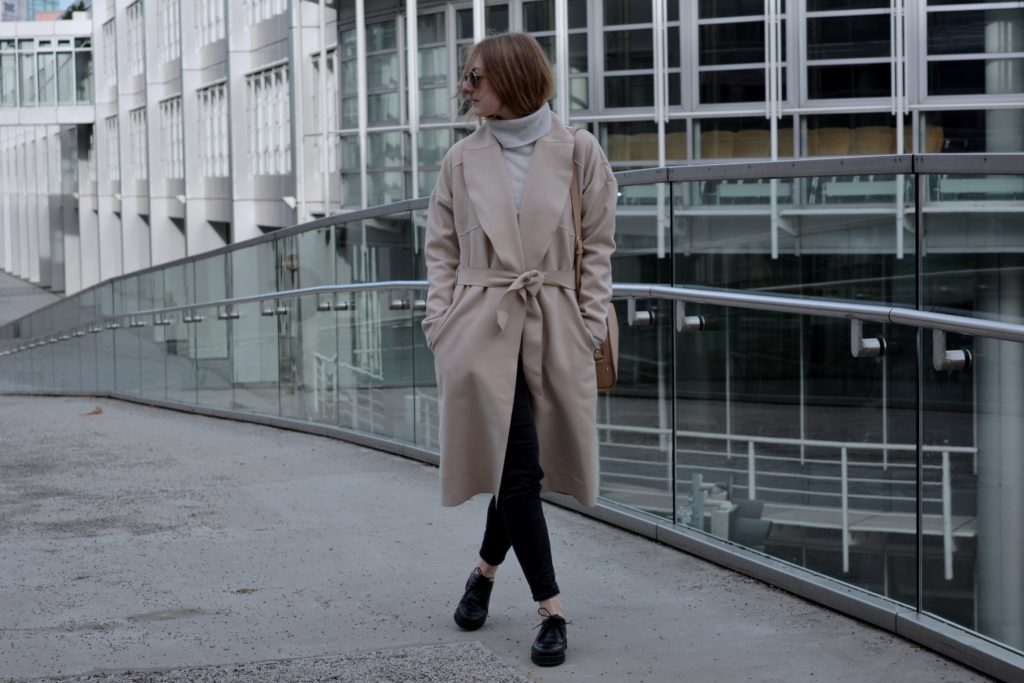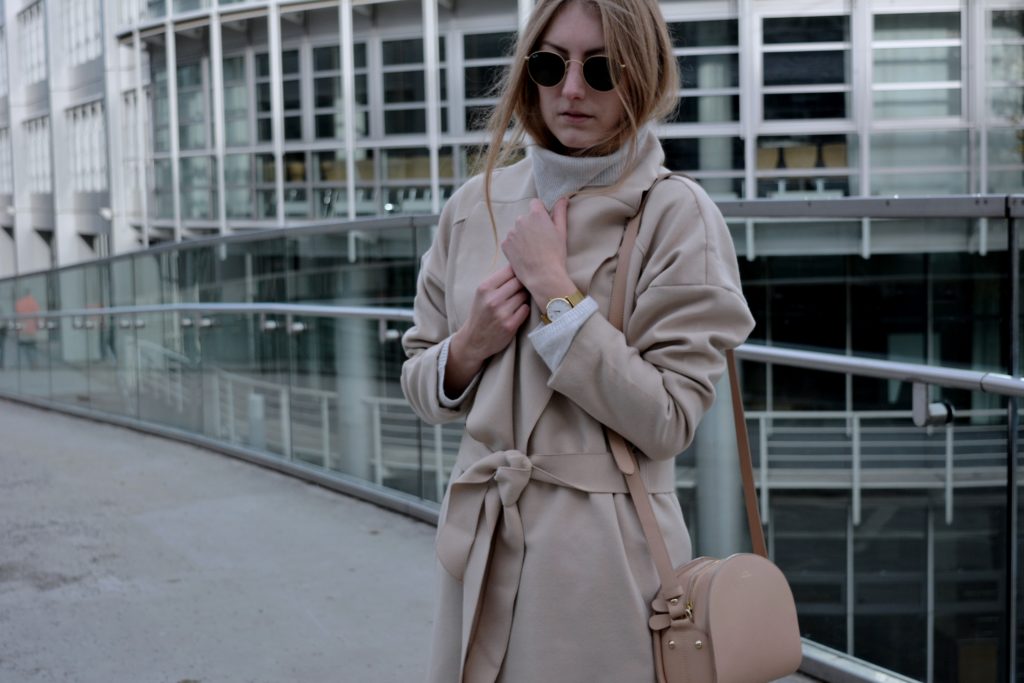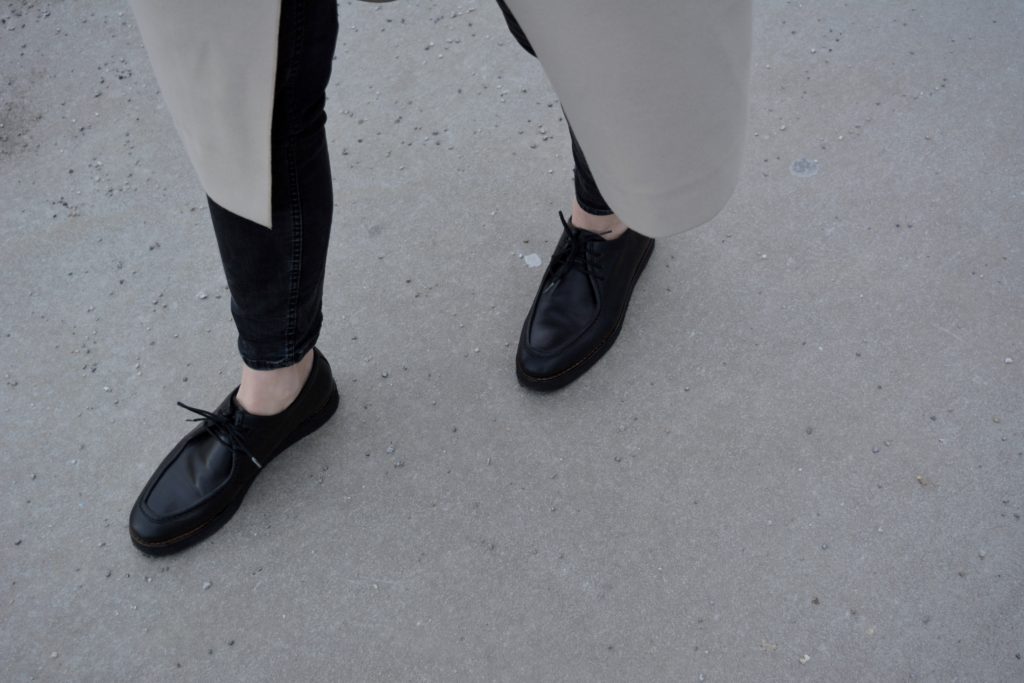 Coat/Mantel: VILA
Sweater/Pulli: Adrienne Vittadini (similar here)
Jeans/Jeans: Zara (similar here)
Shoes/Schuhe: Royal Republiq (similar here)
Watch/Uhr: Cluse
Bag/Tasche: A.P.C.
Sunglasses/Sonnenbrille: Ray Ban