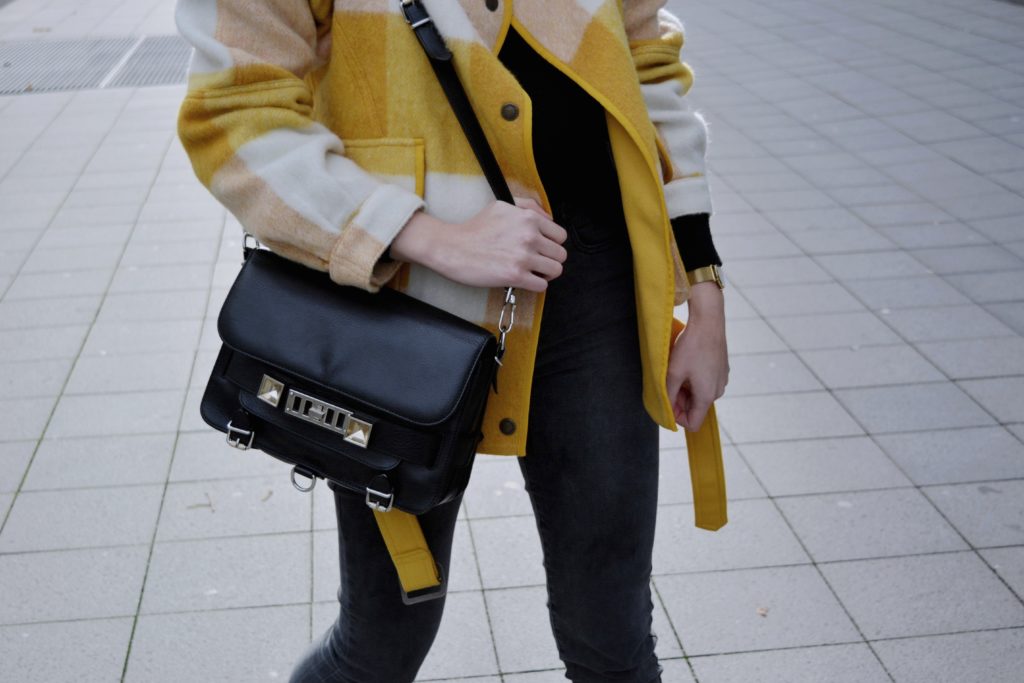 Hi guys, I know many many people who really get the winter blues seeing the first snow flake and would love to have summer from January to December. And also I love summer but I feel the same for winter as I can't image anything more beautiful than a walk through a winter wonderland. Winter is so much more than cold grey days and grumpy people that rush down crowded streets to buy the last Christmas presents. Once the sun is out and the ice cristals start to sparkle in the sunlight it feels like heaven.
And also in your winter wardrobe there should be that ray of sunlight that makes the difference in all the black and grey. This is why I fell in love with the beautiful yellow chequered oversized pilot jacket of Desigual's winter collection. Once you are wearing one colourful piece the rest can still be restrained and your outfit is not boring at all. These pieces is what I call statement pieces and I think that the label that masters the statements pieces is definitely Desigual. Although not every style of their collections matches my taste I still love their free-minded fashion.
So ladies, if you like my yellow chequered jacket just as much as I do you should be quick and get yours at the Desigual online shop.
I wish you all a successfull week and keep it colourful 🙂
xx Feli
Hallo meine Lieben, ich kenne wirklich viele viele Leute, die am liebsten das ganze Jahr über und zwar wirklich von Januar bis Dezember Sommer hätten. Und auch ich liebe den Sommer, aber mindestens genauso gerne mag ich die kalte Jahreszeit – den Winter. Ich kann mir kaum etwas Schöneres vorstellen, als durch eine verschneite Winterlandschaft zu spaziere, denn ja, der Winter hat eine graue, matschige und gemein kalte Seite und dann sind da auch noch diese mies gelaunten Leute, die die Shoppingstraßen entlang hetzen auf der Suche nach den letzten Weihnachtsgeschenken. Aber der Winter hat auch diese andere Seite, wenn ein Sonnenstrahl plötzlich die Schneedecke in ein Meer aus glitzernden Kristallen verwandelt und diese Seite ist für mich mindestens genauso schön wie ein sonniger Tag am Strand eines türkisen Meeres.
Und auch in der Wintergarderobe sollte genau dieser Sonnenstrahl den Unterschied im grau-schwarzen Mantelmeer machen. Meinen habe ich in dieser gelb-karierten Oversized Pilotenjacke von Desigual gefunden. Kaum trägt man einen solchen Farbkleks, kann der Rest des Outfits noch so zurückhaltend sein, der Look wird nie langweilig. Solche Teile sind für mich die wahren Statementpieces in der Mode und gerade Desigual ist wohl der Boss der Statementpieces. Nicht jedes Teil trifft meinen Geschmack, aber ich finde einfach toll, wie die Marke ungezwungene Mode schafft, die so viele Menschen begeistert.
Also Mädels, wenn auch euch meine neue Jacke verzaubert hat, dann solltet ihr schleunigst den Klick in den Desigual Onlineshop wagen.
Viel Spaß beim Shoppen und eine erfolgreiche Woche!
xx Feli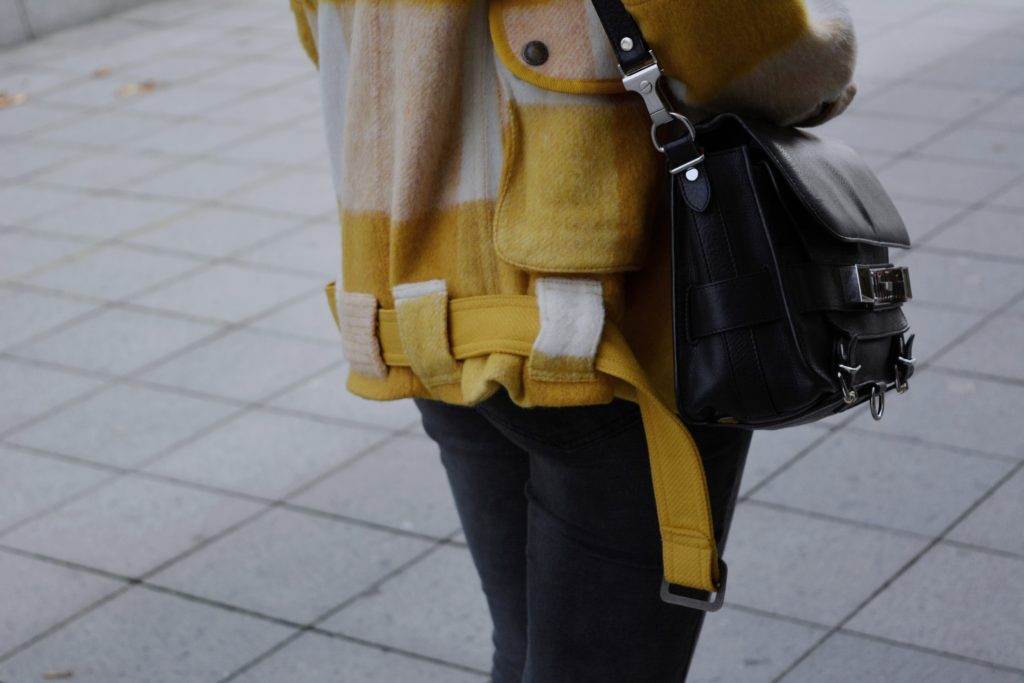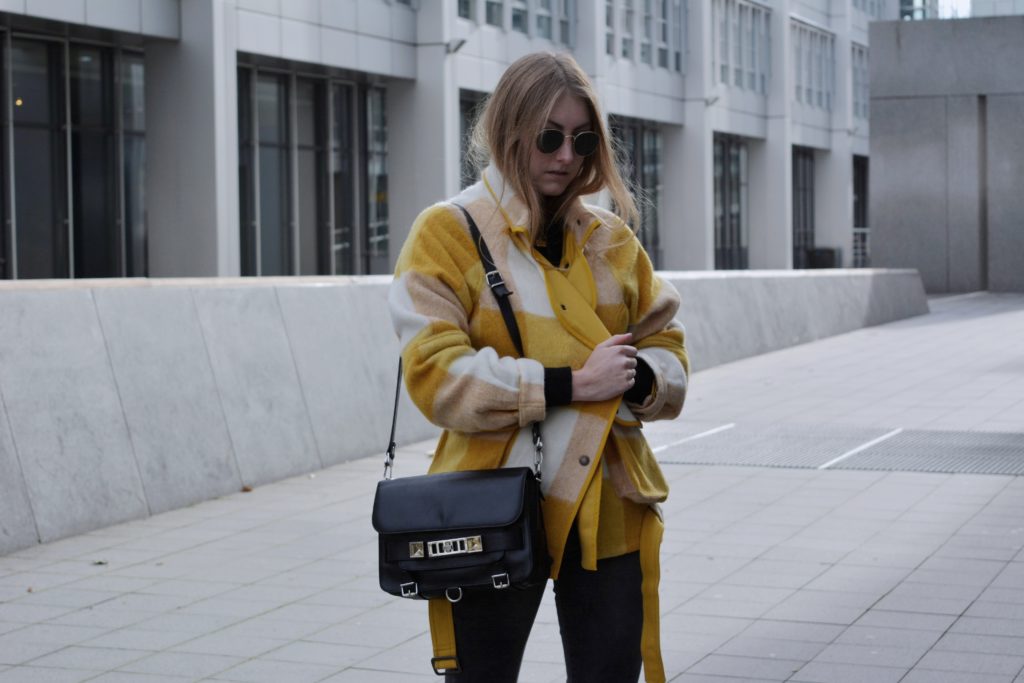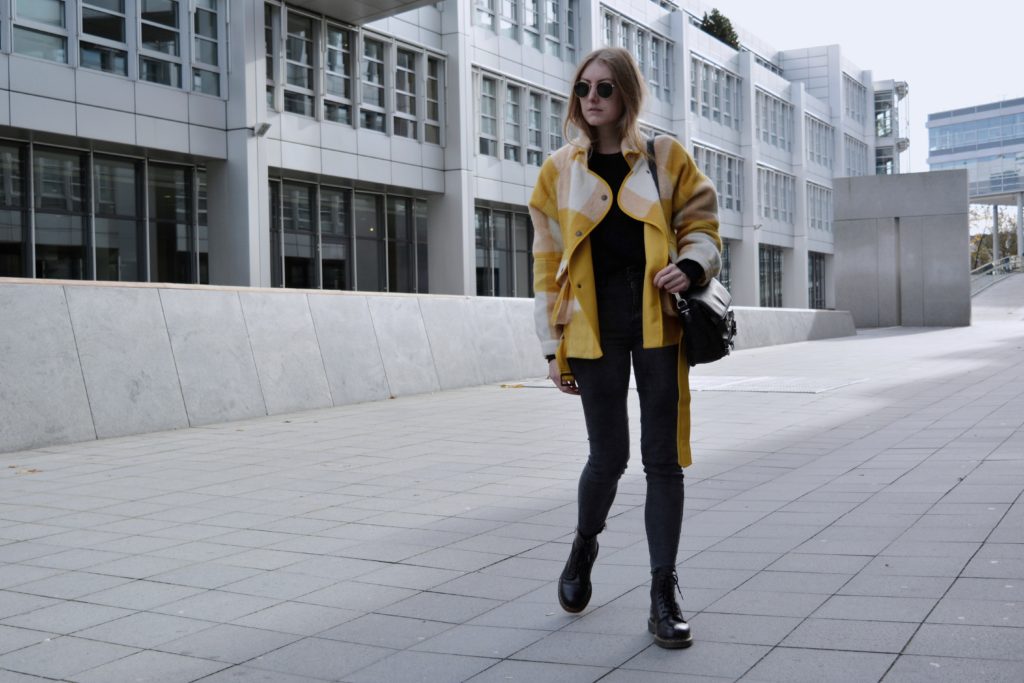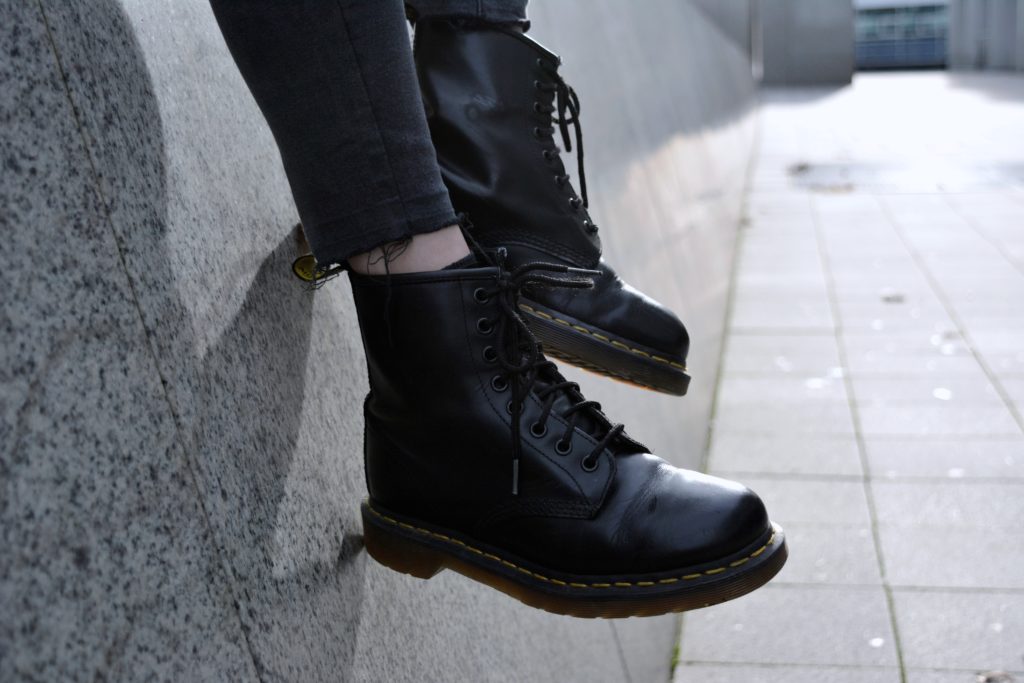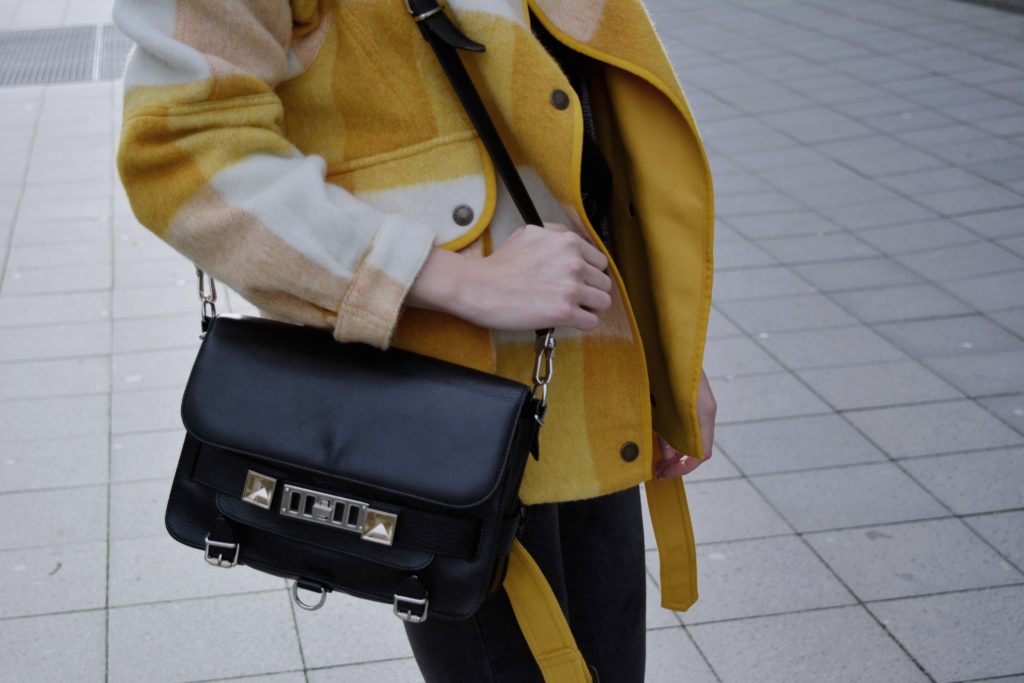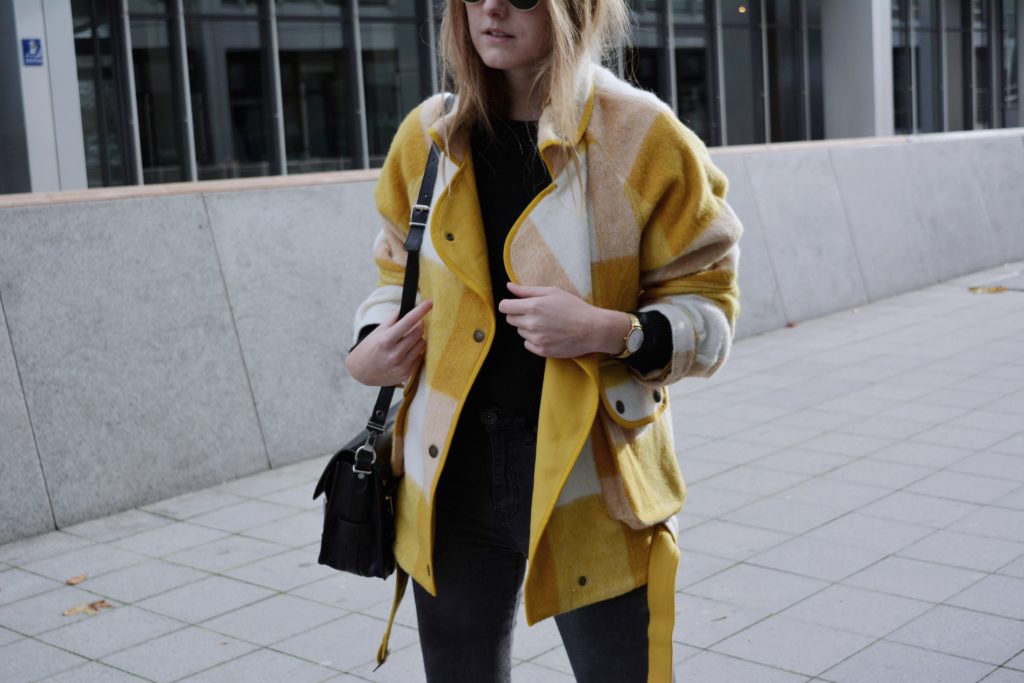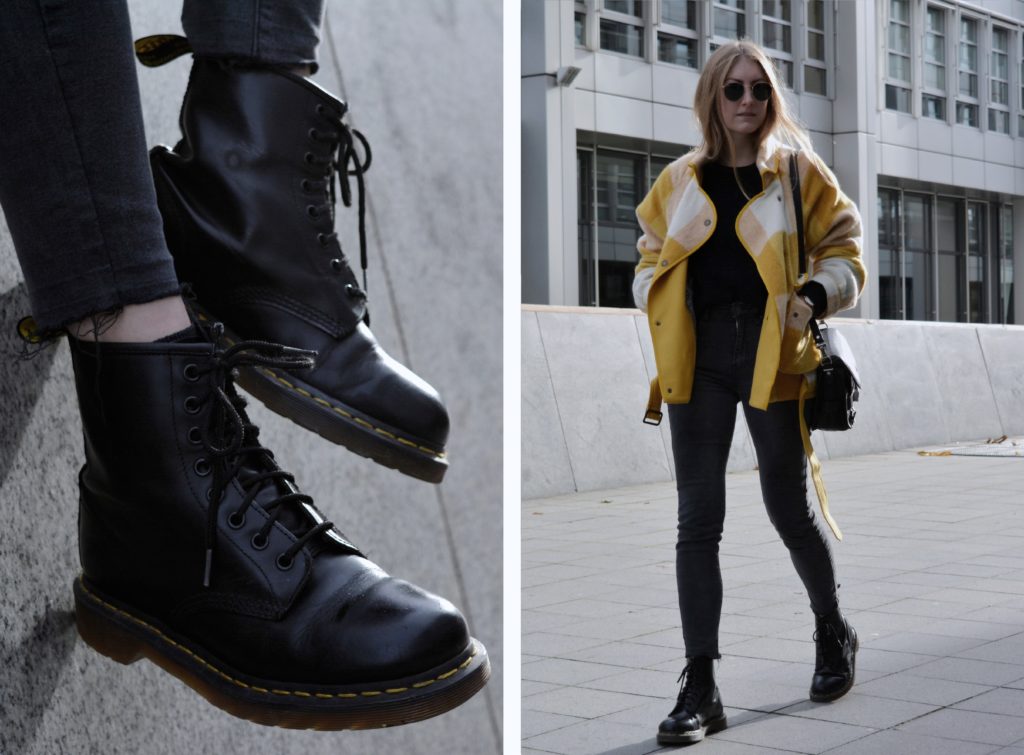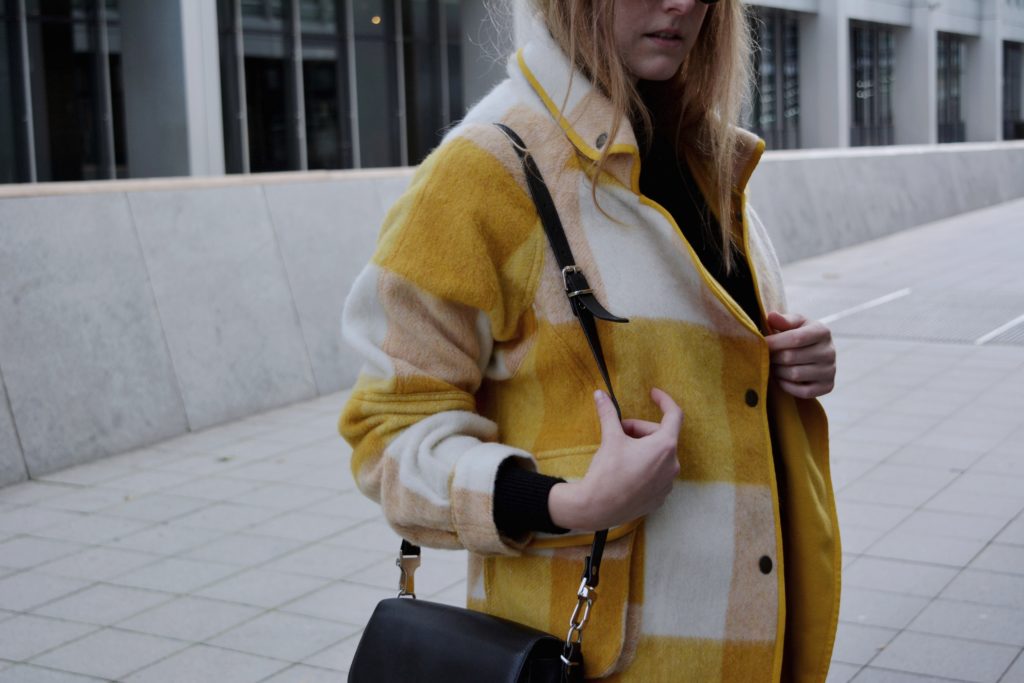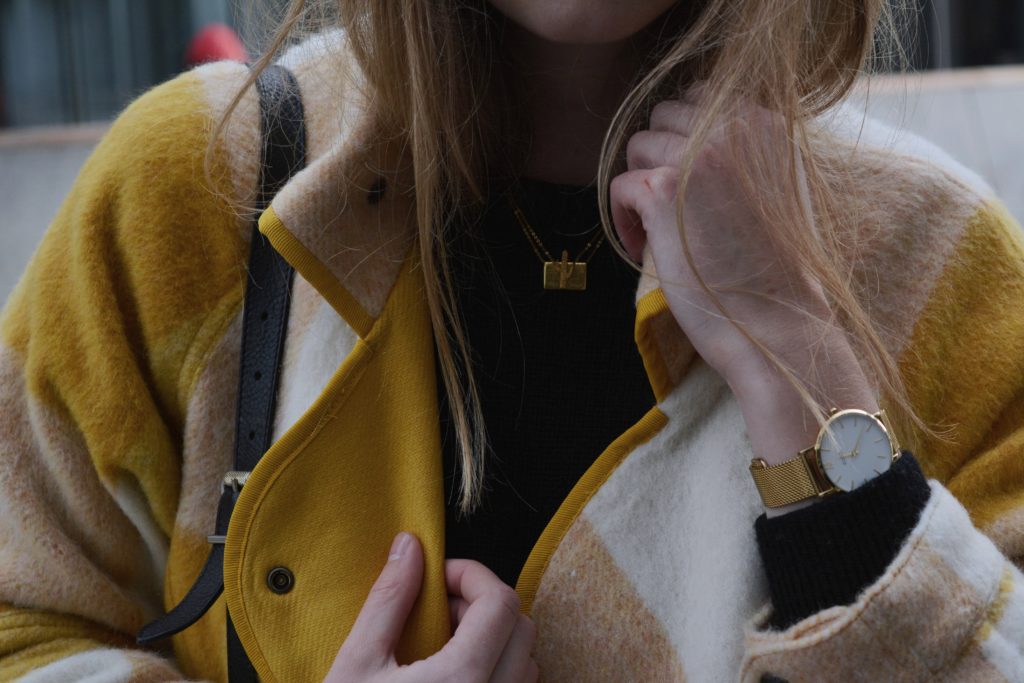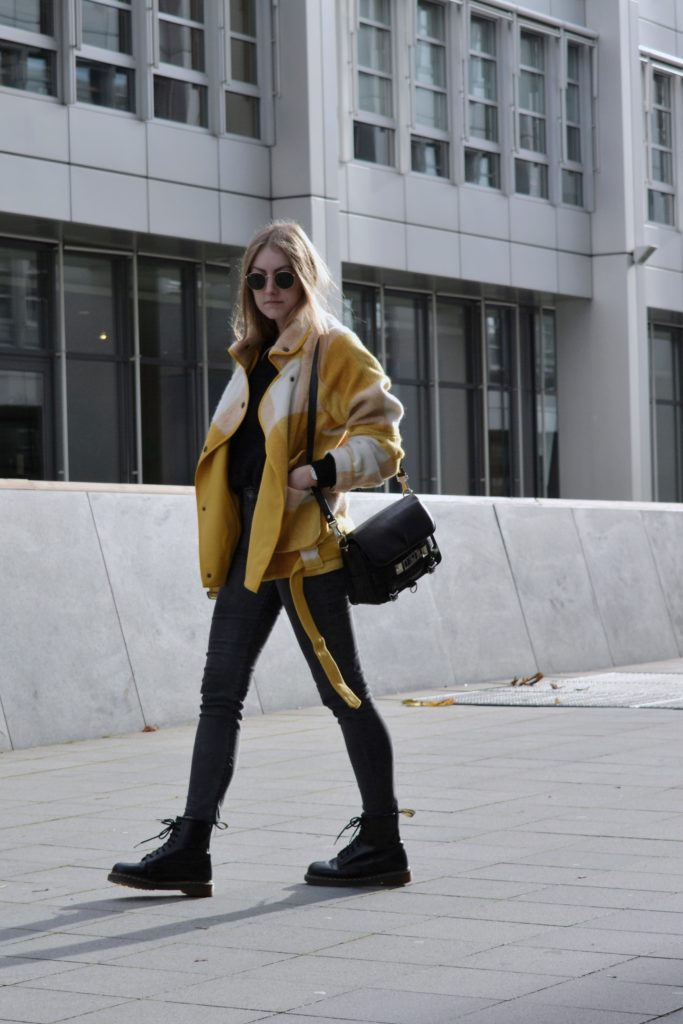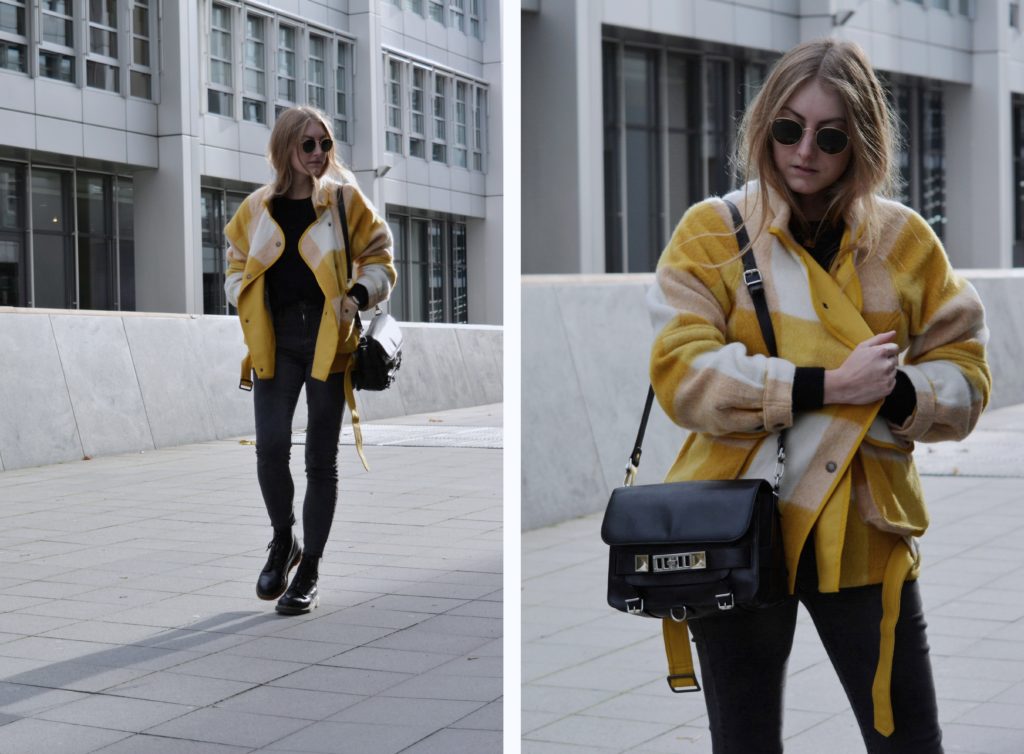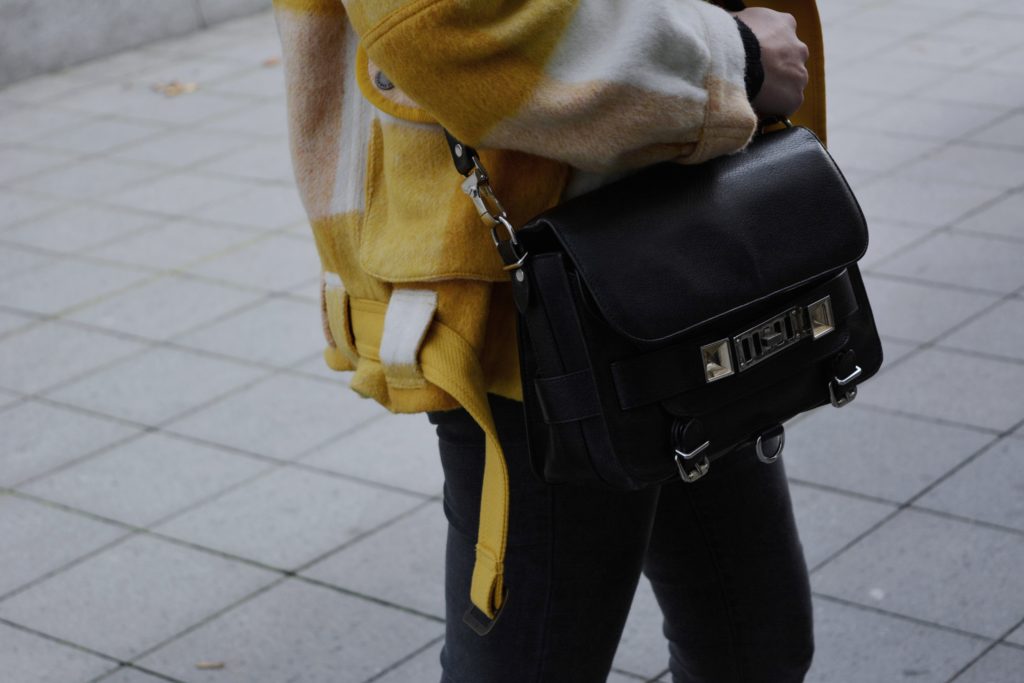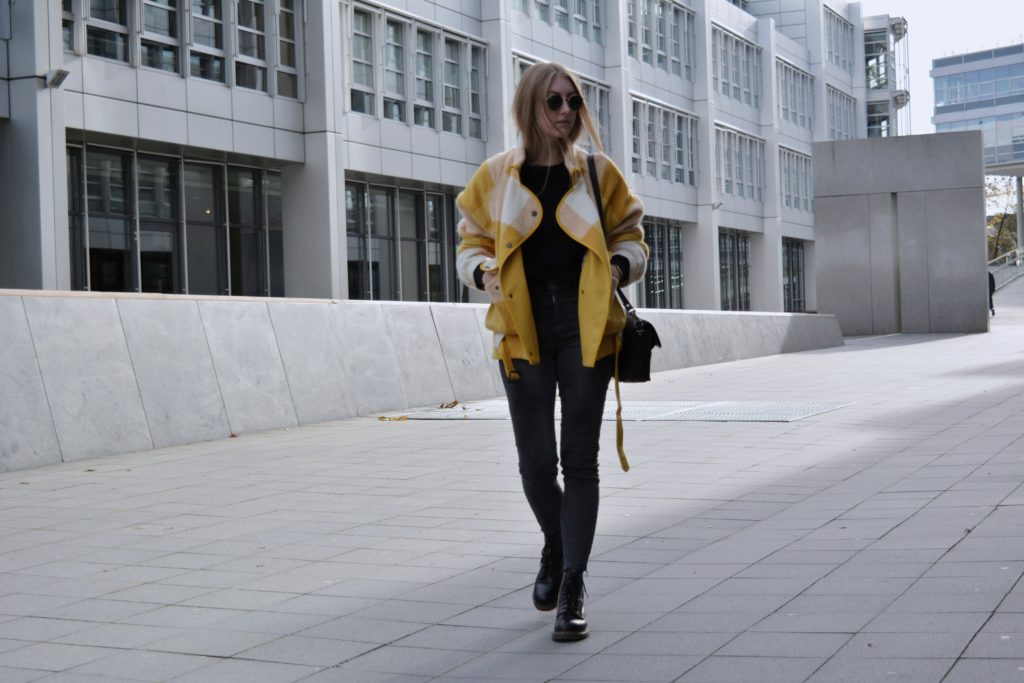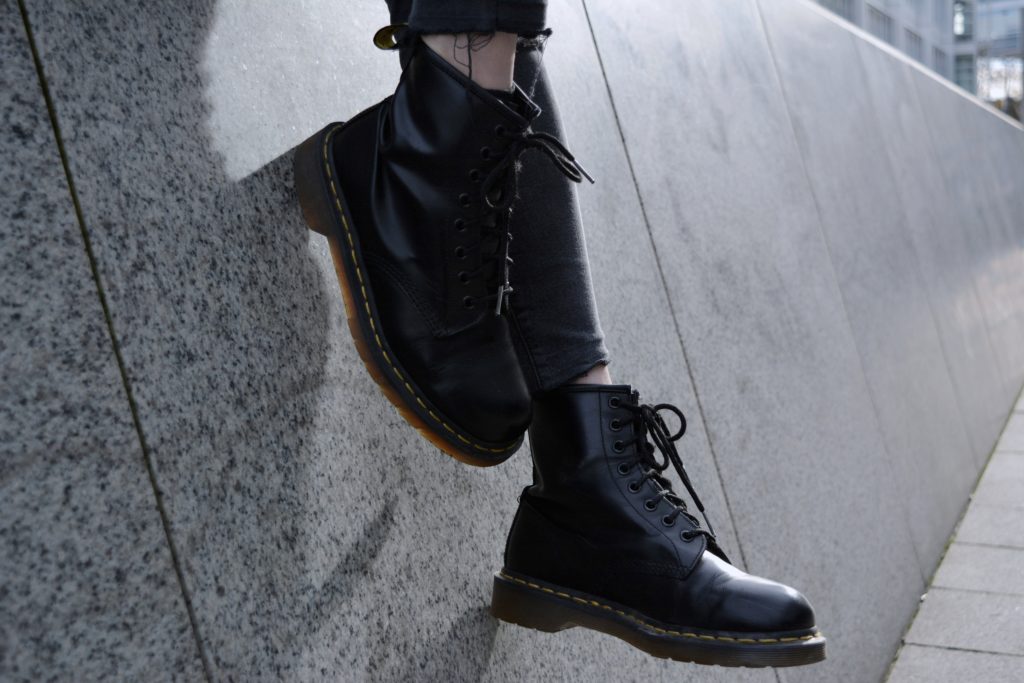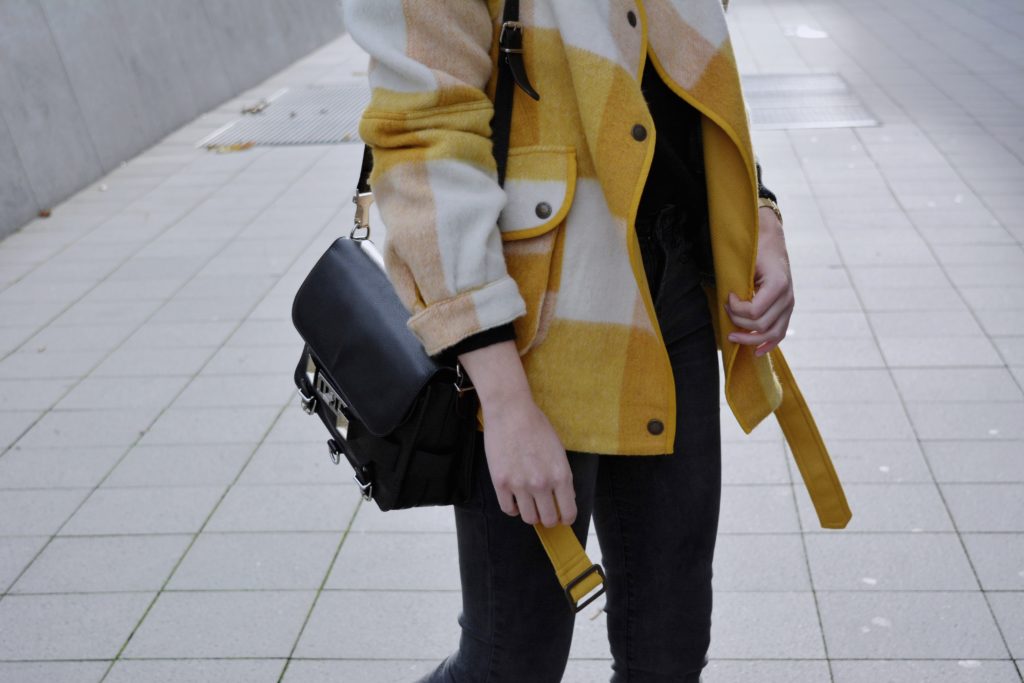 Jacket/Jacke: Desigual*
Sweater/Pulli: & other stories (similar here)
Jeans/Jeans: Dr. Denim (similar here)
Boots/Stiefel: Dr. Martens
Watch/Uhr: Cluse
Bag/Tasche: Prozena Schouler
Sunglasses/Sonnenbrille: Ray Ban