One piece that I owned a few year ago but sold it then again now found its way back to my closet. The Woolrich Arctic Parka. It is the only jacket I ever had that really keeps me warm no matter how cold it is outside. You might not see it at first sight but it is not the classic women's Arctic Parka nor the luxury version. I chose to buy the men's parka as I like my clothes to be a little oversized rather than too small and liked the buttons better than the ones on the women's parka. It is a size XS and fits perfectly. Of course the parka is not a bargain but it is an investment piece that you can have for years or sell it at a reasonable price at any time. I am happy I decided to buy it as I have been wearing it almost every day since then. And you can wear it with almost everything which makes it that easy to combine. In these pictures I was wearing it very casually with a t-neck sweater, boyfriend jeans and sneakers.
I hope you like the result and wish you a very happy week!
xx Feli
Ein Teil, das ich vor einigen Jahres schon einmal besaß, dann aber wieder verkauft habe, hat wieder den Weg zurück in meinen Kleiderschrank gefunden. Der Arctic Parka von Woolrich. Er ist die einzige Jacke, die ich jemals hatte, die einen warm hält, egal wie frostig es draußen ist. Man sieht es vielleicht nicht auf den ersten Blick, aber ich habe mich weder für den klassischen Damen Arctic Parka noch die Luxury Version entschieden. Stattdessen fiel meine Wahl auf das Herrenmodell. Mir gefällt der leicht oversize-ige Schnitt und die Knöpfe in Hornoptik einfach besser und Grüße XS passt mir perfekt. Klar, der Arctic Parka ist kein Schnäppchen. Dafür aber eine lohnende Investition, denn entweder man hat ihn viele Jahre, kann ich aber andernfalls auch jederzeit wieder für einen fairen Preis verkaufen. Ich bin froh, dass ich ihn mir geleistet hab, denn bei den eisigen Temperaturen, die hier in den letzten Wochen geherrscht haben, habe ich ihn nahezu jeden Tag getragen. Und er passt über fast jedes Outfit, deshalb er wirklich easy zu kombinieren ist. Auf den Bildern trage ich ihn sehr leger zusammen mit einem Rollkragenpulli, einer Boyfriend-Jeans und Sneakers.
Ich hoffe euch gefällt die Kombi und wünsche euch eine schöne Woche!
xx Feli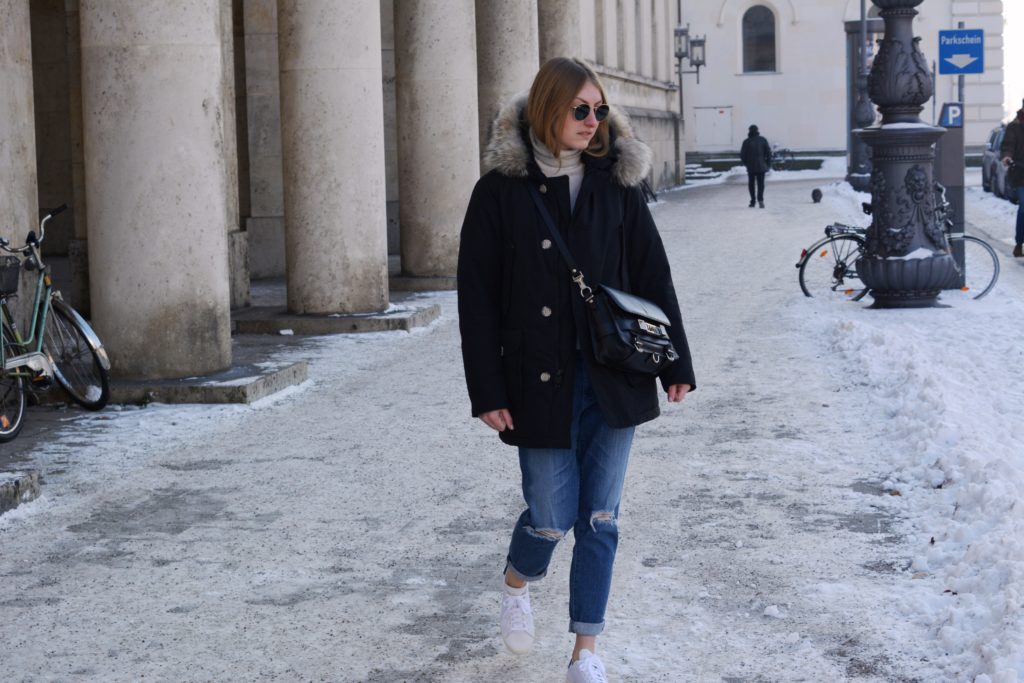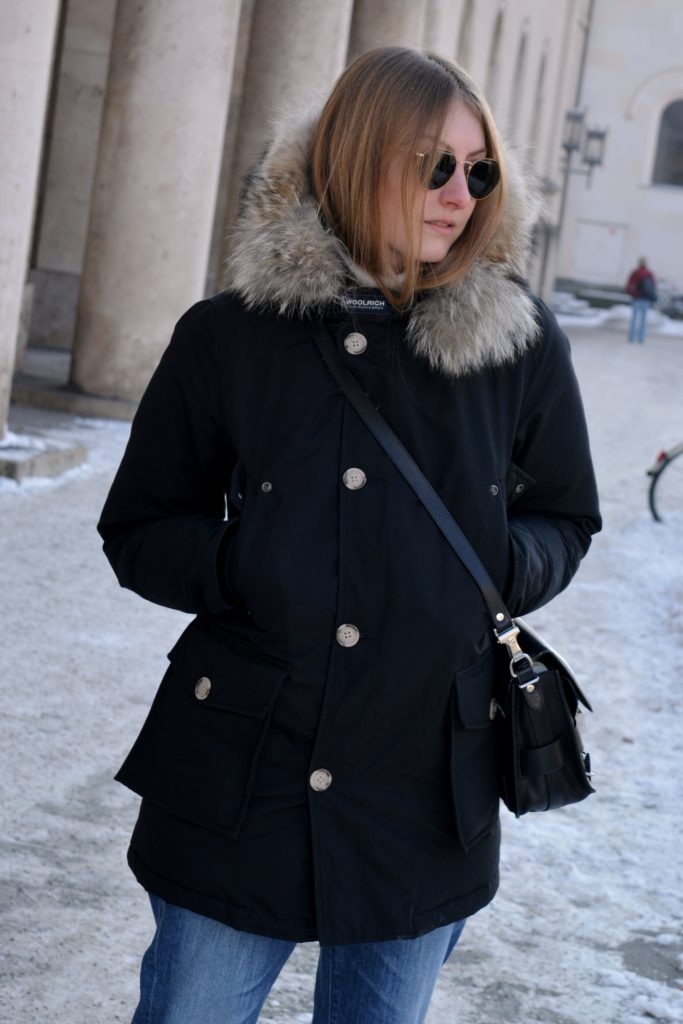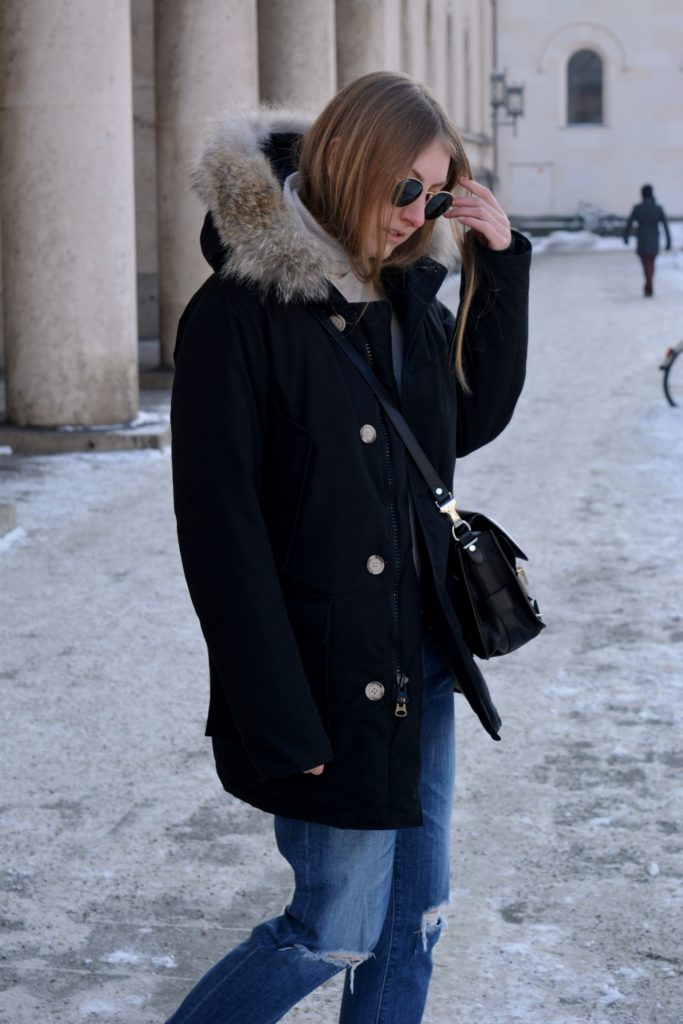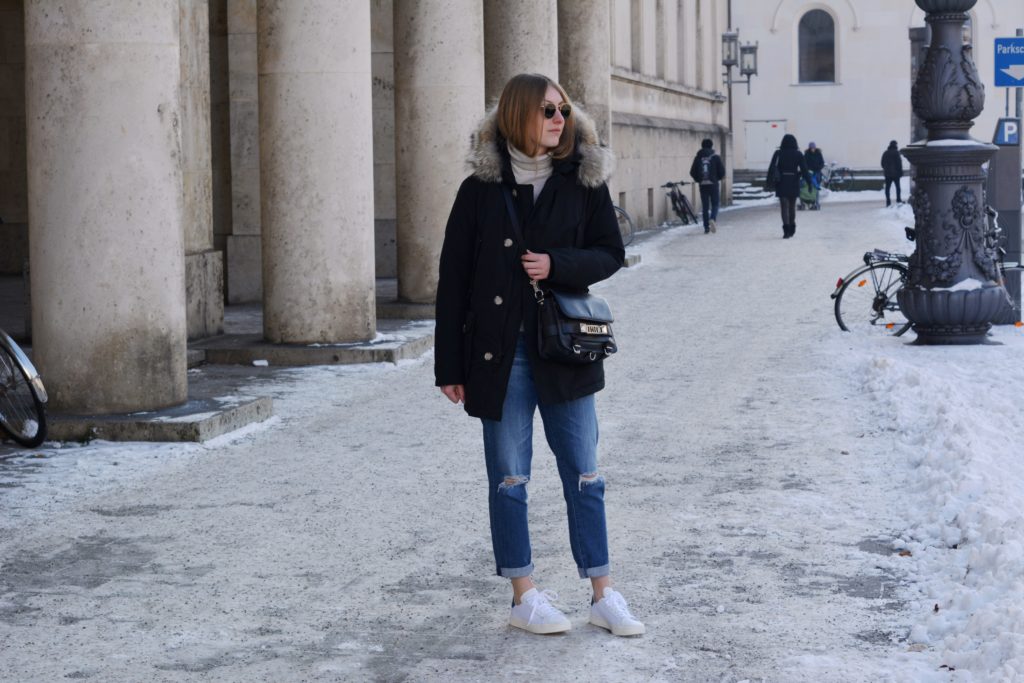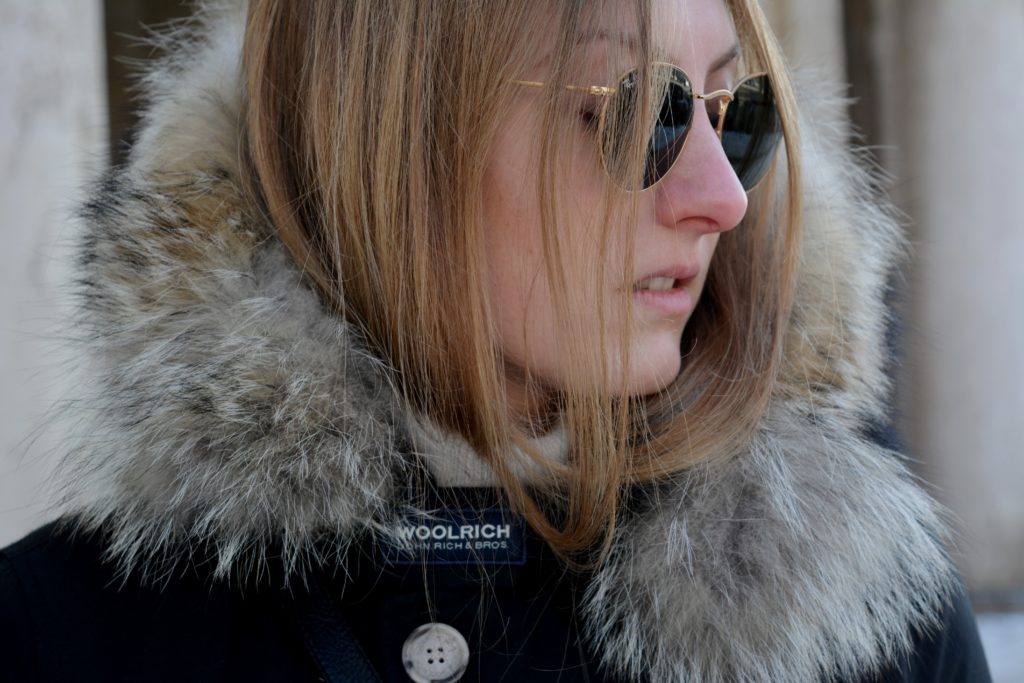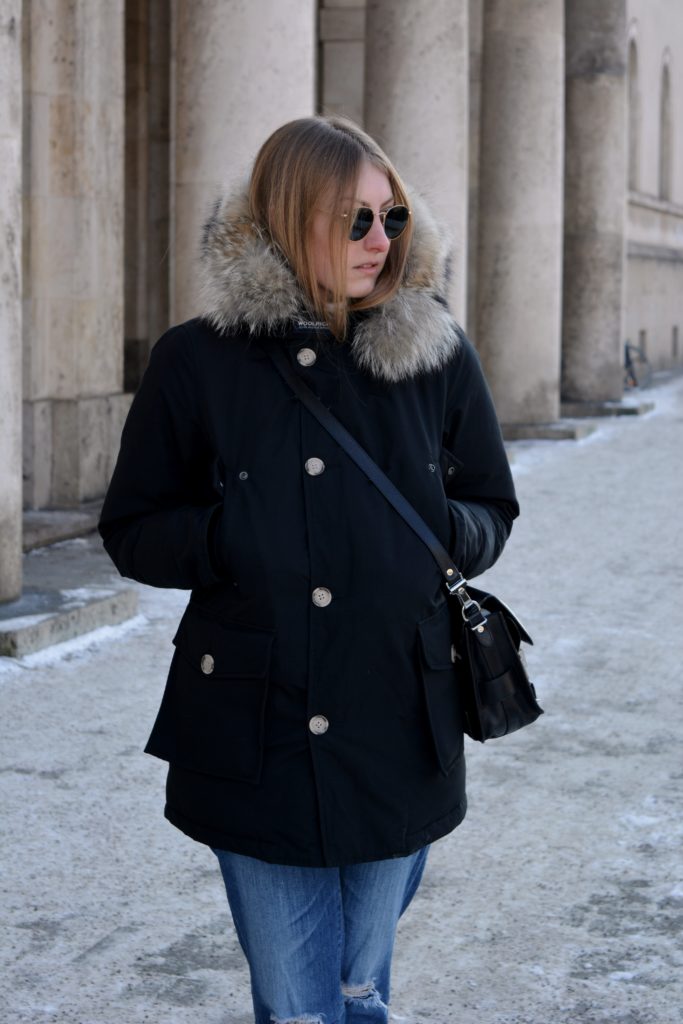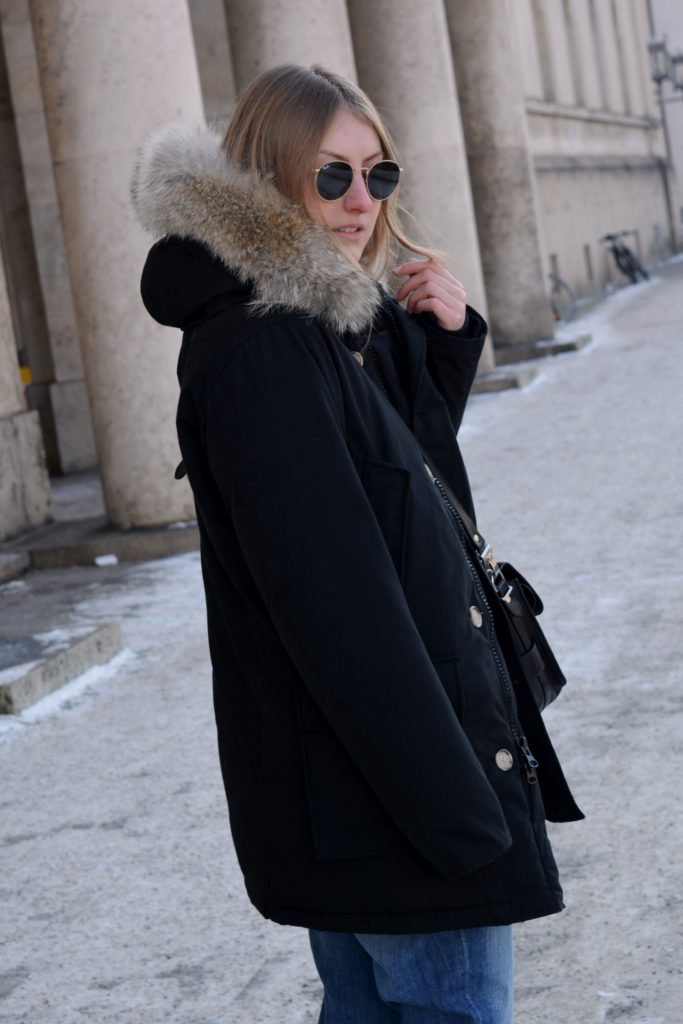 Parka/Parka: Woolrich John Rich & Bros.
Sweater/Sweater: Adrienne Vittadini (similar here)
Pants/Hose: AG
Sunglasses/Sonnenbrille: Ray Ban
Sneakers/Sneaker: Adidas
Bag/Tasche: Proenza Schouler