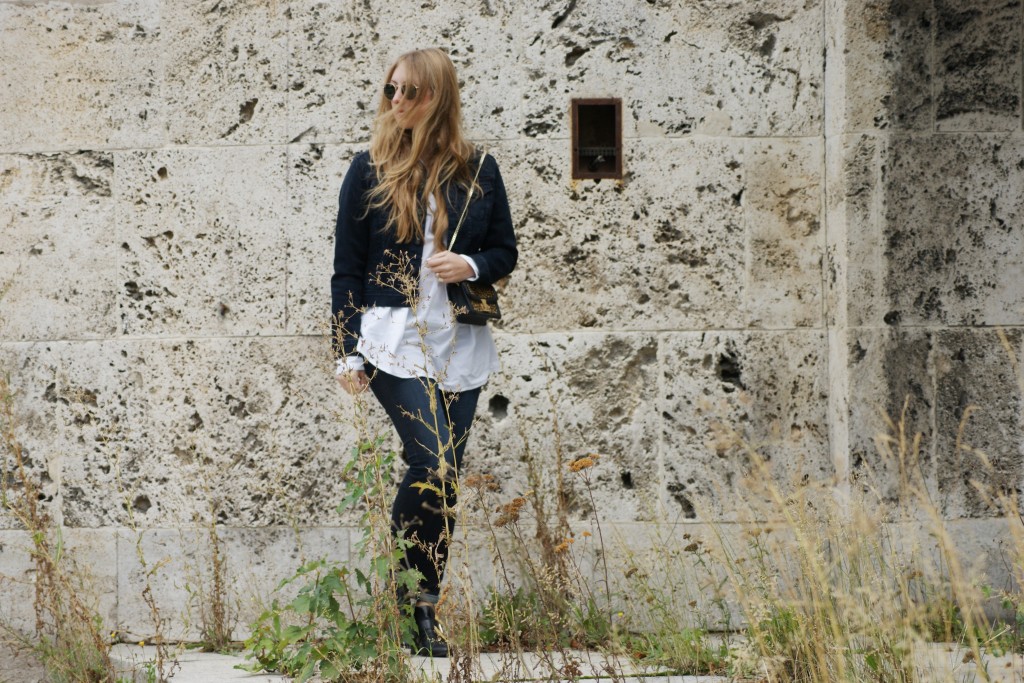 Hey guys! I am so sorry for not having uploaded a post recently but Oktoberfest time is my favorite time of the year and these two weeks of celebrating do not leave a lot of time for blogging. I hope you accept my apologies for this!
But as promised I now uploaded a new denim outfit all in very dark blue combined with an oversized white blouse and my Matthew Williamson bag for a little touch of glamour.
I hope you like it!
xx Feli
Hallo Ihr Lieben, jetzt habe schon eine ganze Weile pausiert, aber wenn die Wiesn losgeht, ist es nunmal einfach um mich geschehen. Ich liebe unsere fünfte Jahreszeit einfach und deshalb bin ich leider nicht eher dazu gekommen euch das Outfit zu zeigen, das wir kürzlich geshootet haben!
Hier ist es aber endlich! Und wie versprochen steht im Fokus wieder Denim. Dieses Mal in sehr dunklem Blau und wieder von AG Jeans. Ich habe ja wieso eine Schwäche für deren Kollektionen und die Jeansjacken haben es mir dieses Mal einfach besonders angetan.
Ich hoffe euch gefällt die Kombi mit einer weißen Oversize Bluse und einem Touch Glamour dank meiner kleinen Matthew Williamson Tasche.
Bis bald!
xx Feli