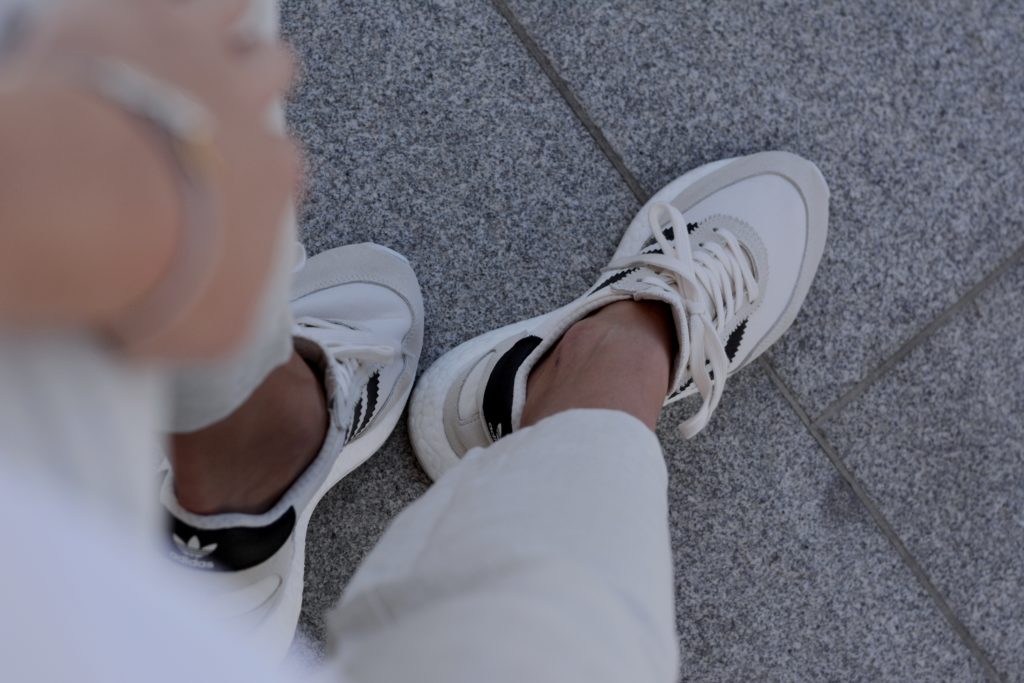 If someone asked my which were the coolest sneakers in my collection I'd have to say my Adidas Iniki, babe! When I saw this offwhite and black edition that by the way is the footlocker exclusive colourway I new they had to join my sneakers family. They are super light and one of the most comfortable shoes I have ever worn. I am happy  I had the chance to get them as this model is almost always sold out. I was wearing them with several different outfits already and have to say they go with pants just as well as with dresses and for today outfit I chose a very clean and comfy casual style. I am wearing a white oversized shirt from the latest COS collection together with beige pants and a black leather jacket. This is an outfit that you can easily also wear in the office.
To shop my outfit just scroll to the end of this post! I am looking forward to seeing your Iniki outfits soon!
Have a happy Monday!
xx Feli
Wenn mich aktuell jemand nach den coolsten Sneakers meiner Sammlung fragen würde, wäre meine Antwort definitiv folgende: Meine Adidas Iniki, Babe! Als ich diese cremeweiß-schwarze Edition entdeckt habe, die übrigens exklusiv bei Footlocker erhältlich ist, wusste ich, dass sie unbedingt bei mir einziehen müssten. Nicht nur, dass diese Schuhe federleicht und am Fuß kaum zu spüren sind, sie sind dadurch auch unbeschreiblich gemütlich. Und das blöde an diese Schuhen ist, sie sind eigentlich dauernd ausverkauft. Umso glücklicher schätze ich mich, dass ich ein Paar ergattern konnte. Inzwischen habe ich schon mehrere Outfits ausprobiert und muss sagen, die Inikis lassen sich sowohl zu Hosen als auch zu Kleidern bestens kombinieren. Heute trage ich sie in einem cleanen und bequemen Alltagsoutfit bestehend aus meiner neuen weißen Oversized-Bluse aus der aktuellen COS-Kollektion, einer luftigen beigen Hose und dem Lederjacken-Klassiker in schwarz. Übrigens eignet sich das Outfit auch bestens für's Büro.
Um meinen Look nach zu shoppen, scrollt einfach ans Ende dieses Posts! Und ich freuen mich schon eure Iniki-Outfits zu sehen!
xx Feli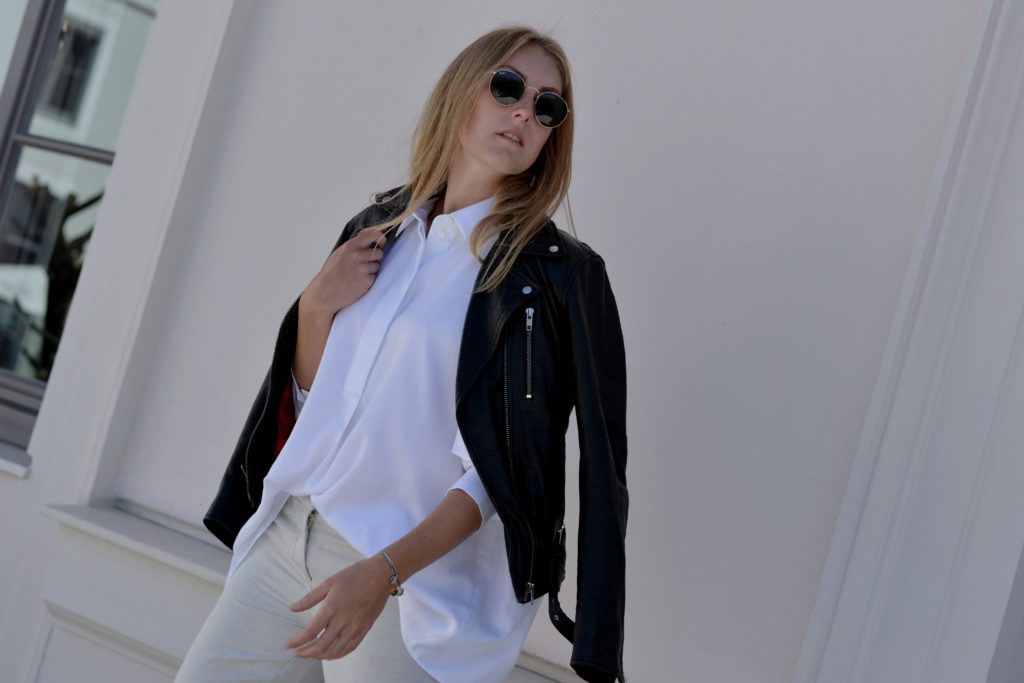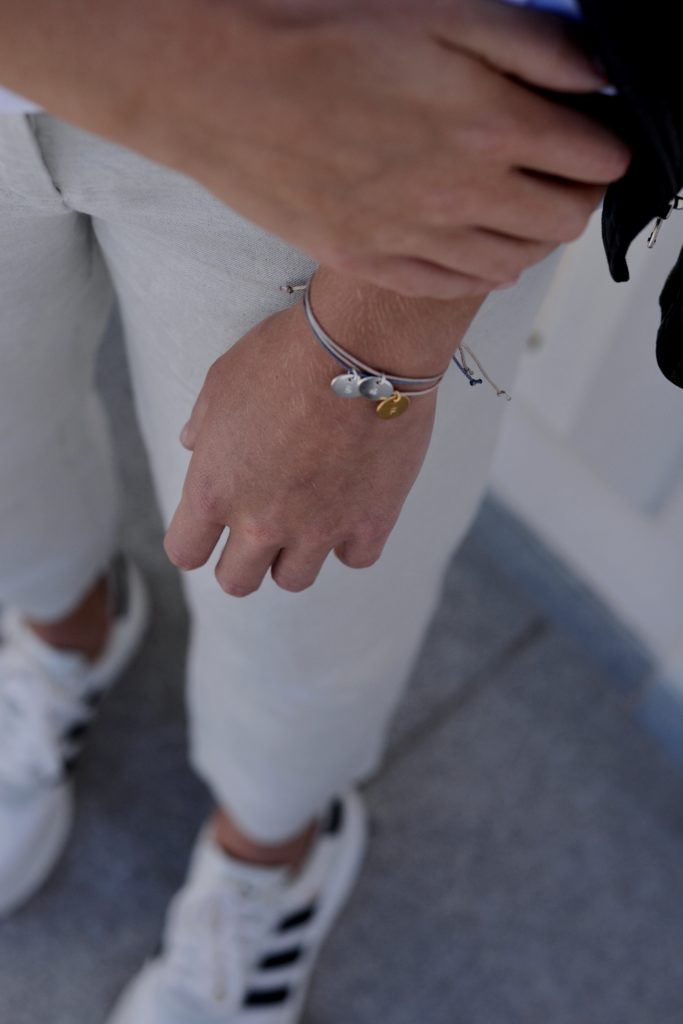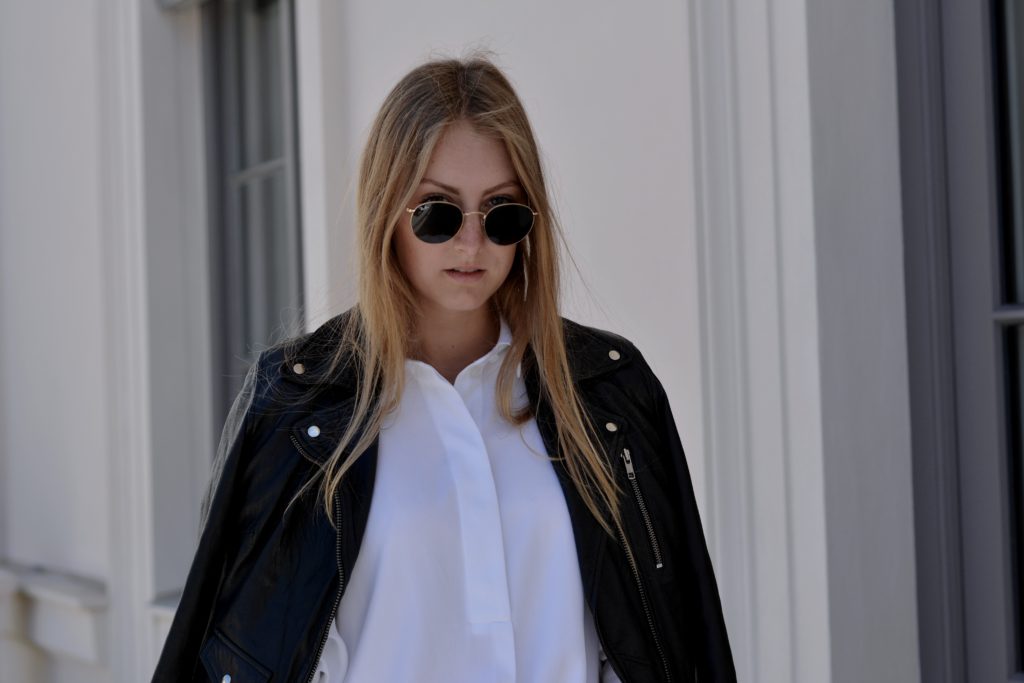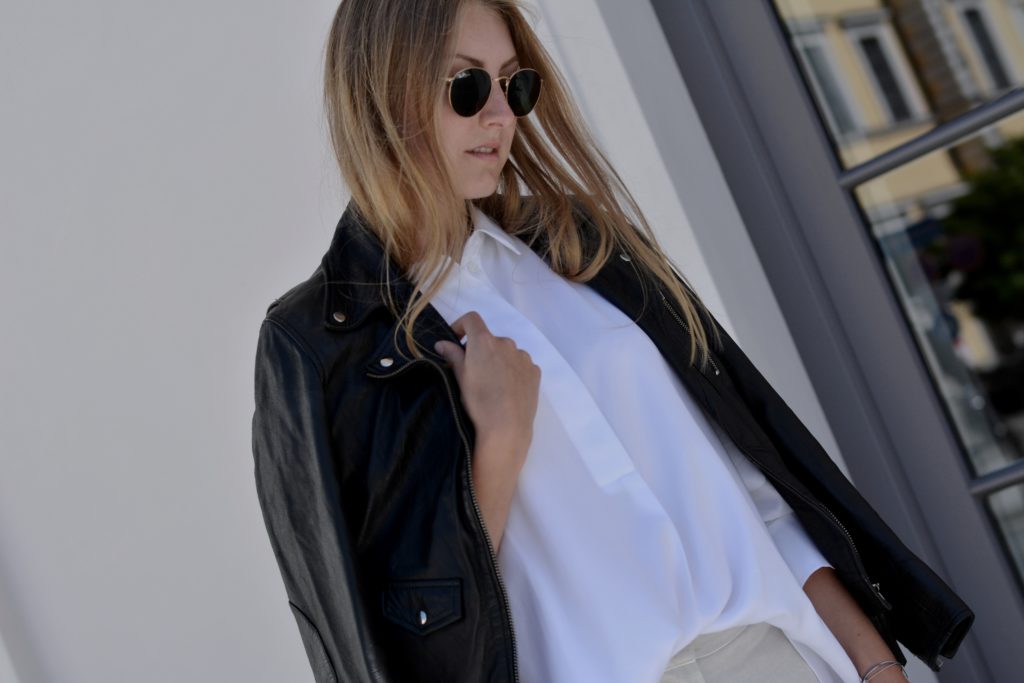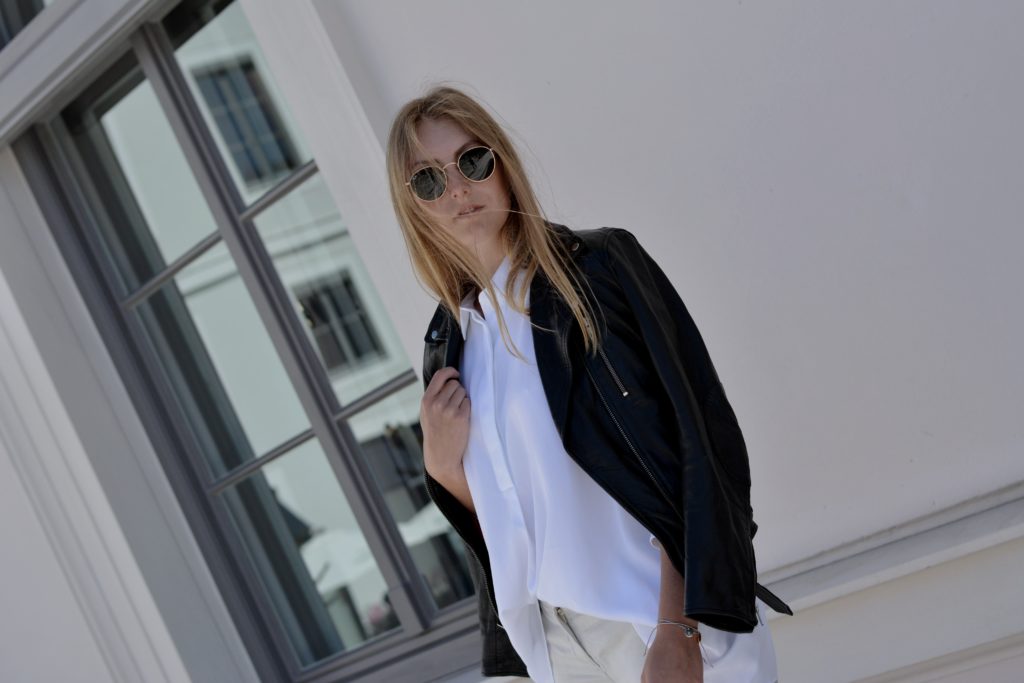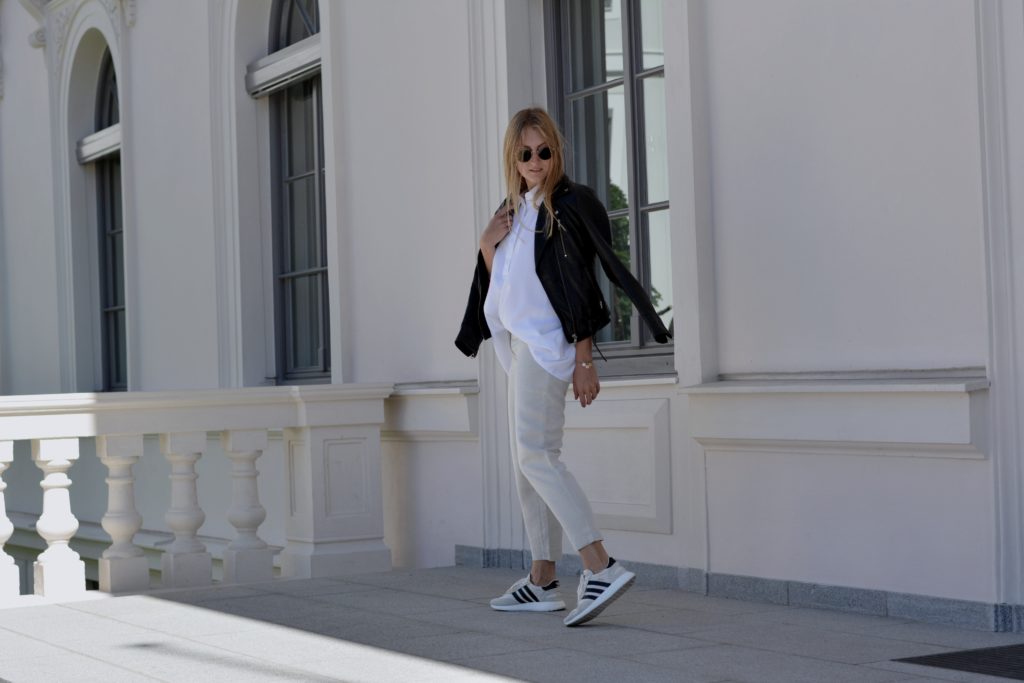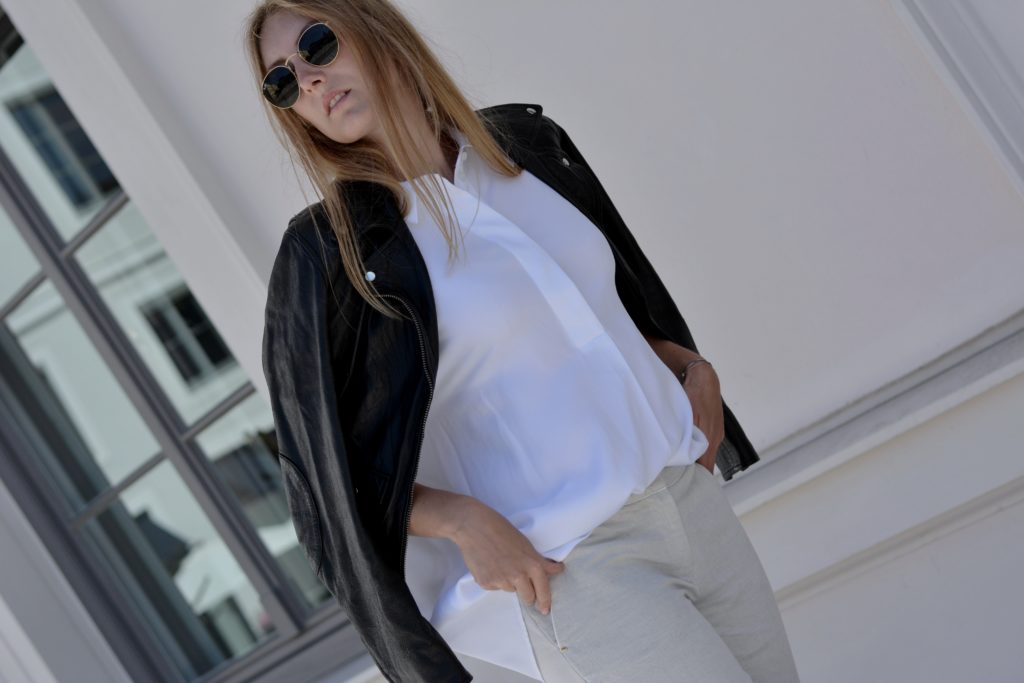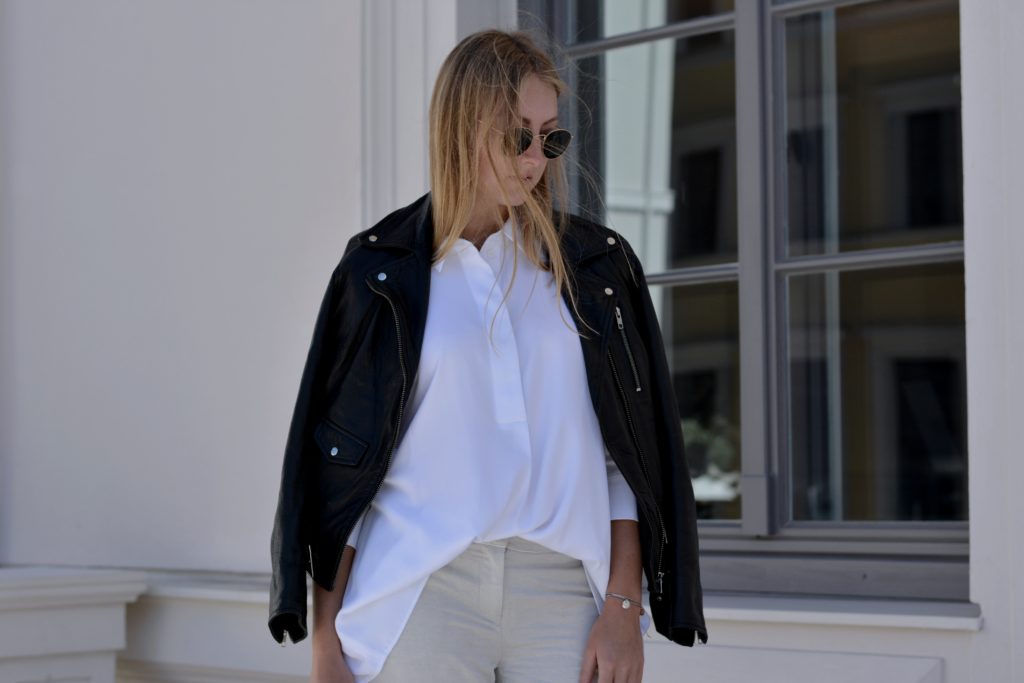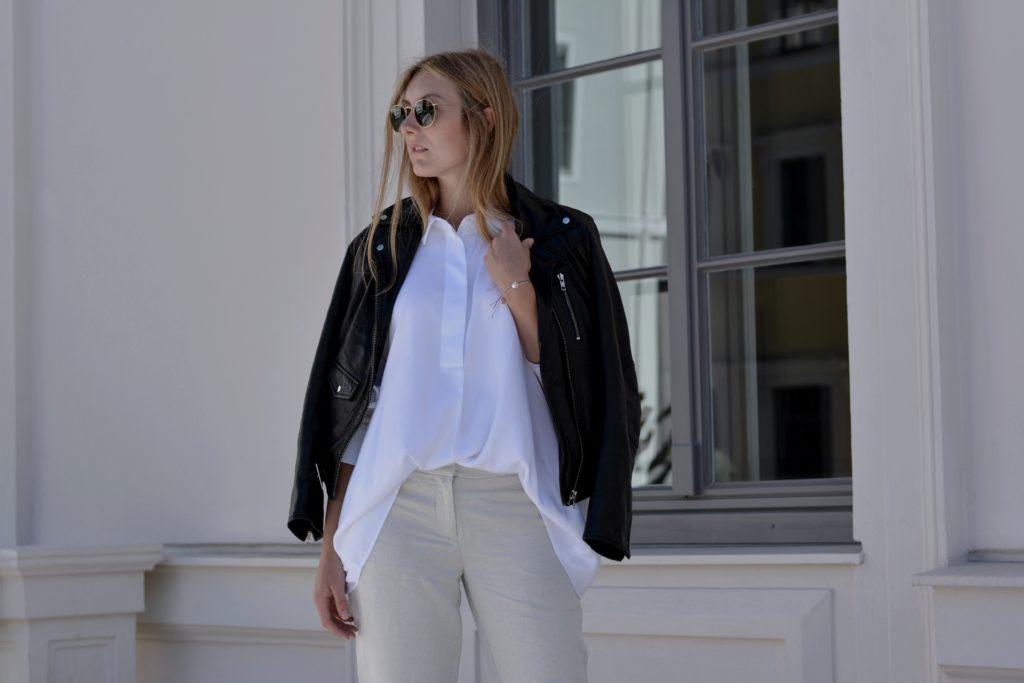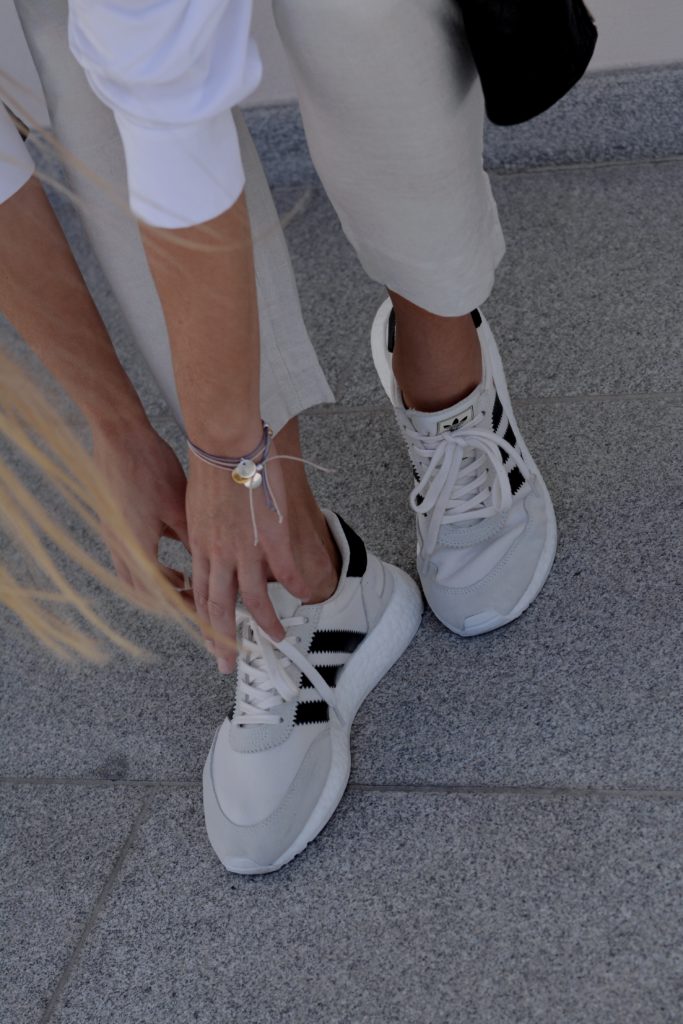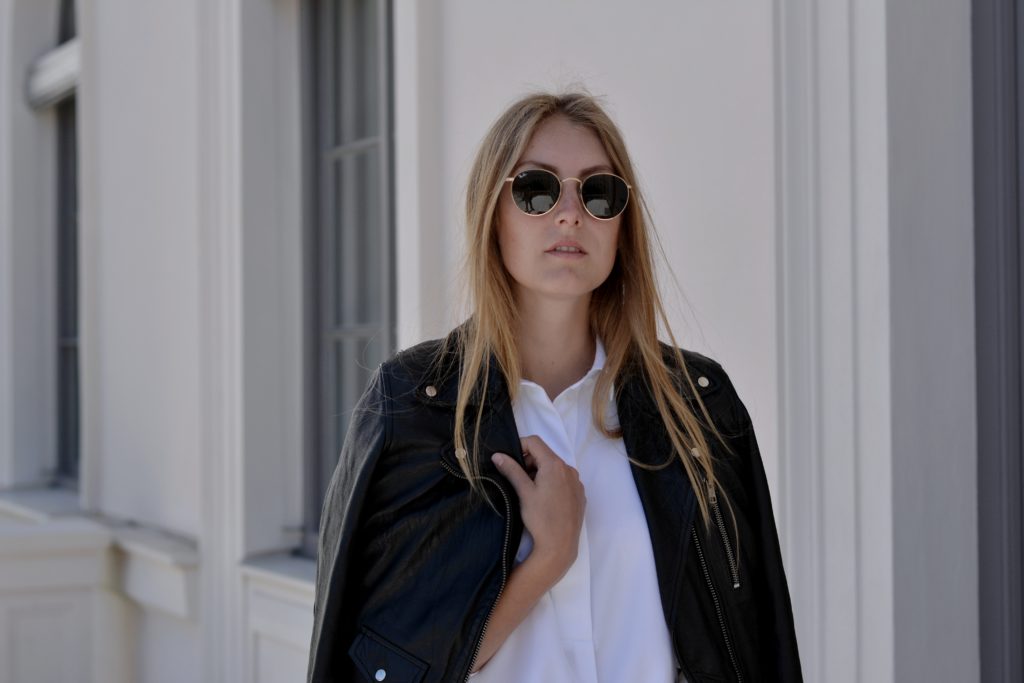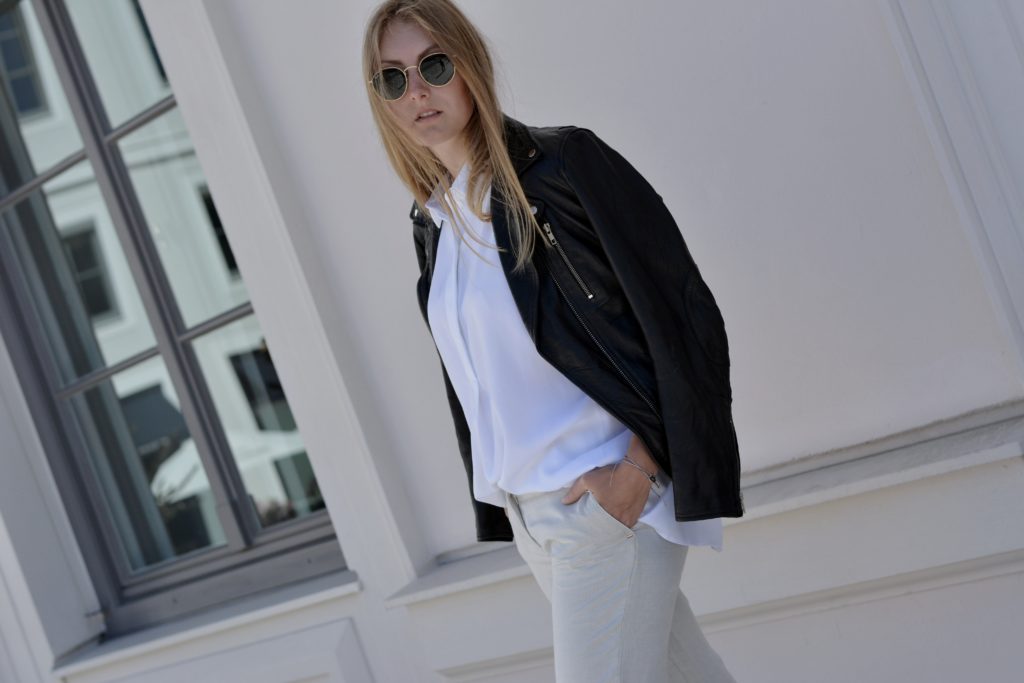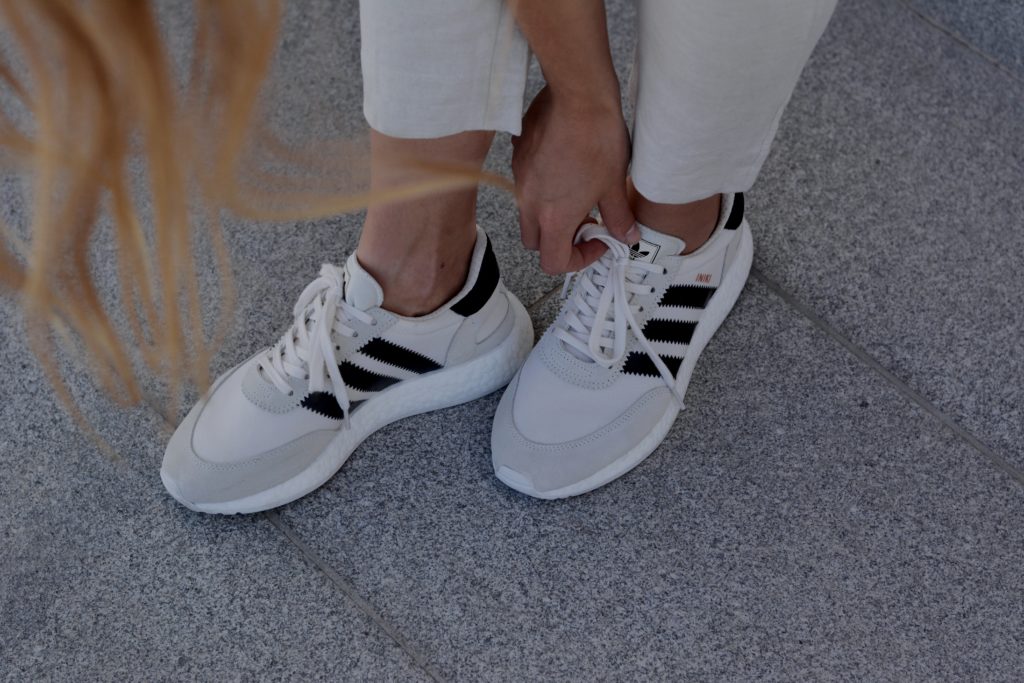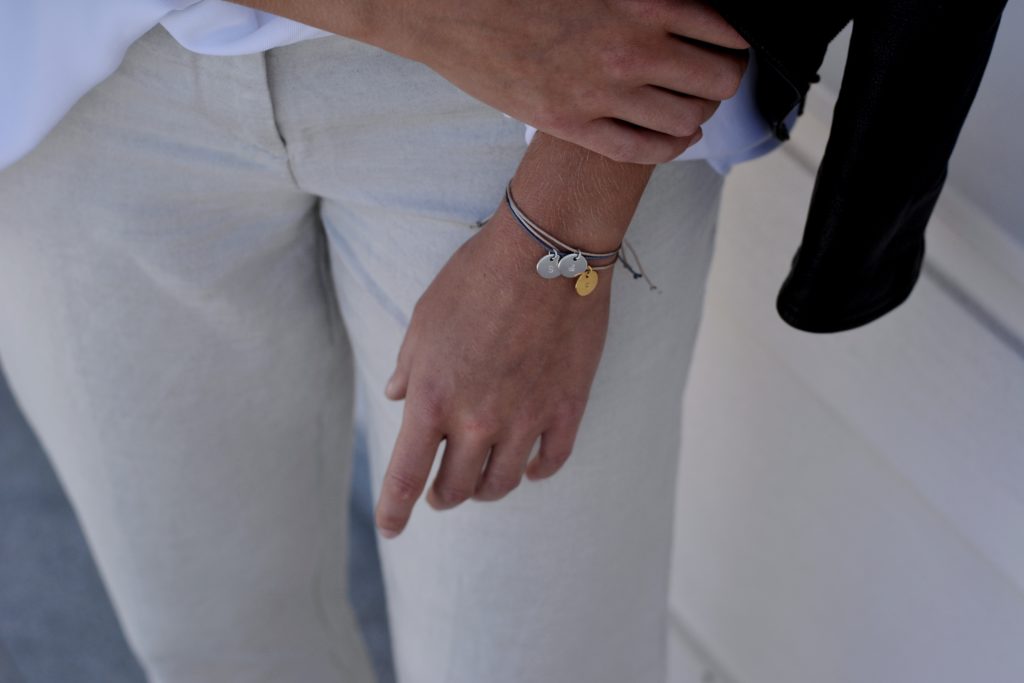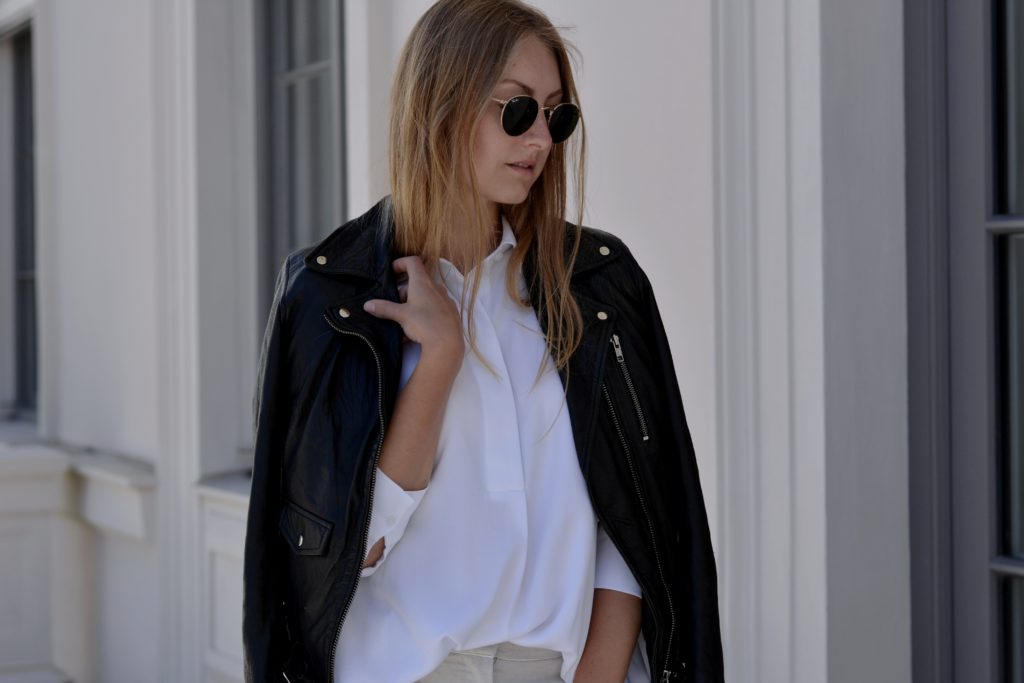 Blouse/Bluse: COS
Pants/Hose: H&M (similar here)
Jacket/Jacke: Gipsy (similar here)
Bracelets/Armbändchen: Grethe Winter
Sunglasses/Sonnenbrille: Ray Ban
Sneakers/Sneaker: Adidas via footlocker.de*
Shop the look:
*sponsored by footlocker.de