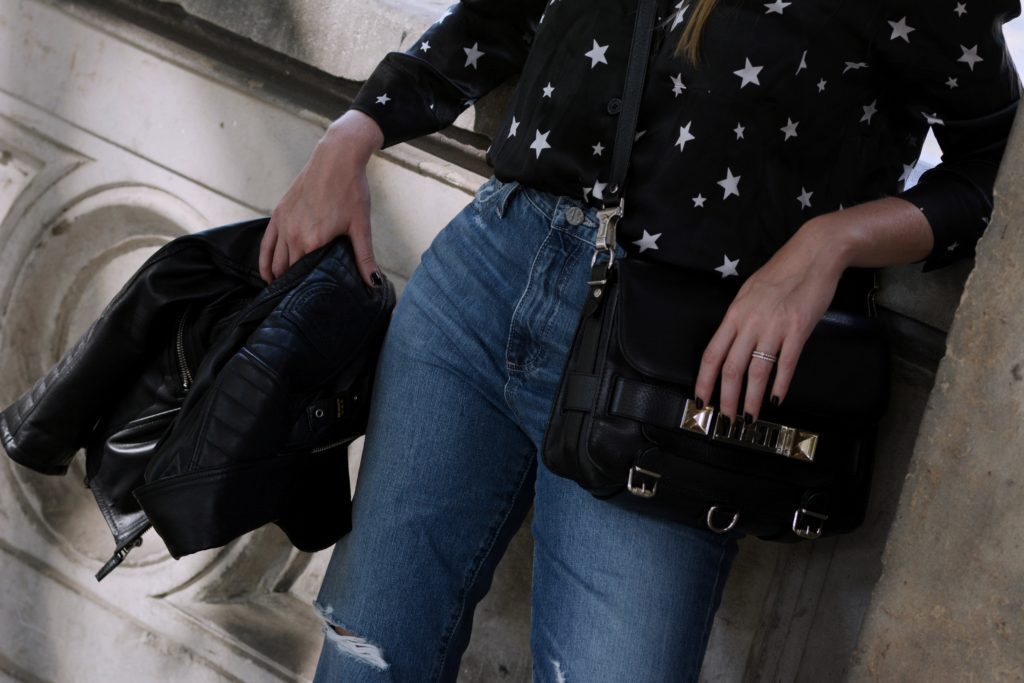 Hello everyone, here it is: the third and final outfit I was wearing during Berln fashion week. And it is a combo of my new Blauer USA leather jacket I showed you some days ago already, the AG Phoebe mom jeans, a silk blouse with little stars all over and the usual suspects: Superga sneakers, the PS11 and my Pandora rings. After rushing from one appointment to the next one this was the only outfit that made sense as it is comfortable and fashionable at once. And the best is that I love each single piece I was wearing that day. They all have the potential to be my favourites for a long long time and some already are. I could wear my new jeans every day since I received them.
By the way tonight we will be at the Mizu Onsen-Spa Opening at Bachmair Weissach Hotel in Tegernsee. I will take you with me via instgram stories and can't wait to see the finally finished spa. Maybe I will also have the chance to show you the rest of the hotel very soon.
So better stay tuned and follow my instagram stories tonight!
xx Feli
Ein liebes Hallo an alle! Hier ist es: mein drittes Berlin Fashion Week Outfit. Ich habe noch einmal meine neue Blauer USA Lederjacke getragen. Dazu eine Mom-Jeans von AG, eine seidene Sternenbluse und dazu die üblichen verdächtigen, nämlich meine Ringe von Pandora, die PS11 und Supergas. Nachdem wir in Berlin eigentlich nur von Termin zu Termin gehetzt sind (ich möchte mich aber nicht beschweren, denn es hat einen riesen Spaß gemacht), war ein bequemes Outfit allerdings nicht zu vermeiden. Und weil alle Teile, die ich getragen habe das Potenzial haben, richtige Lieblingsteile zu werden – vorausgesetzt sie sind es nicht sowieso schon – konnte ich gar nicht anders, als alle zusammen zu tragen. Die tolle Mom-Jeans heißt übrigens Phoebe und ich kann sie nur empfehlen, denn seitdem sie bei mir angekommen ist, würde ich sie am liebsten nicht mehr ausziehen.
Heute Abend geht es für uns übrigens zum Mizu Onsen-Spa Opening des Bachmair Weissach Hotels in Tegernsee. Ich nehme euch via Instagram Stories mit und kann es kaum erwarten zu sehen, wie das Spa aussieht. Und vielleicht zeige ich euch schon bald den Rest des Hotels.
Also schaut bald wieder hier vorbei und vergesst nicht, mich heute Abend auf Instagram zu begleiten!
xx Feli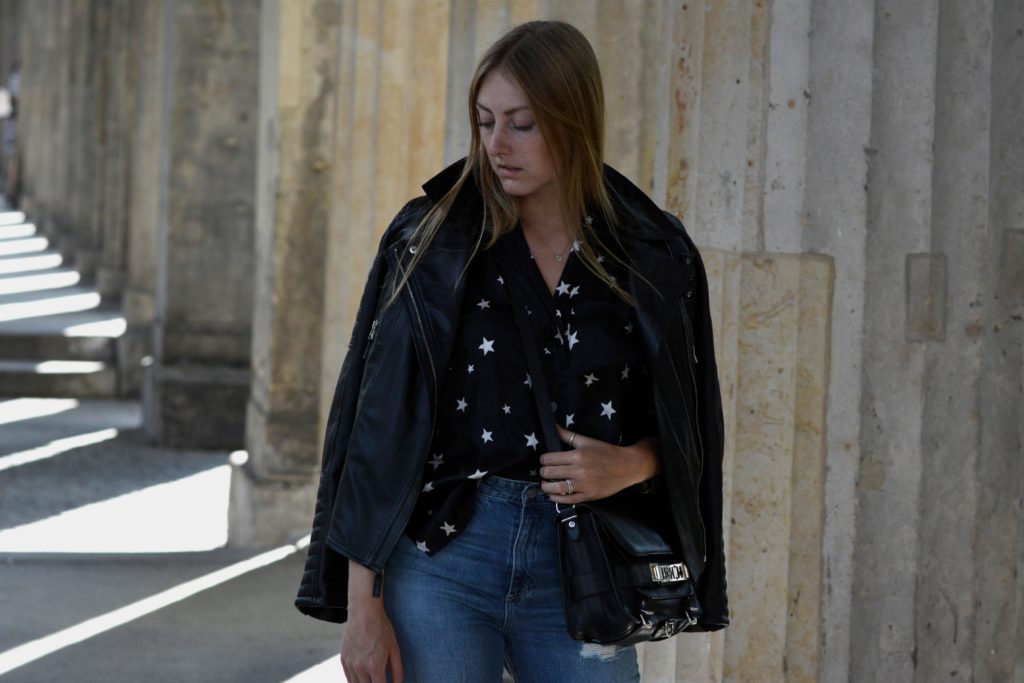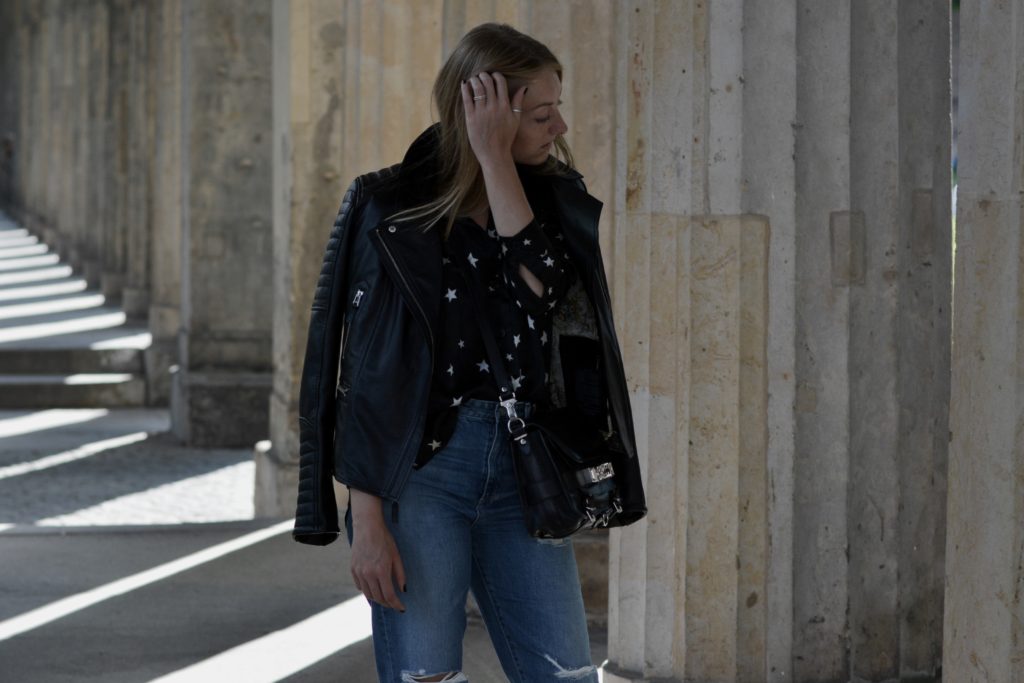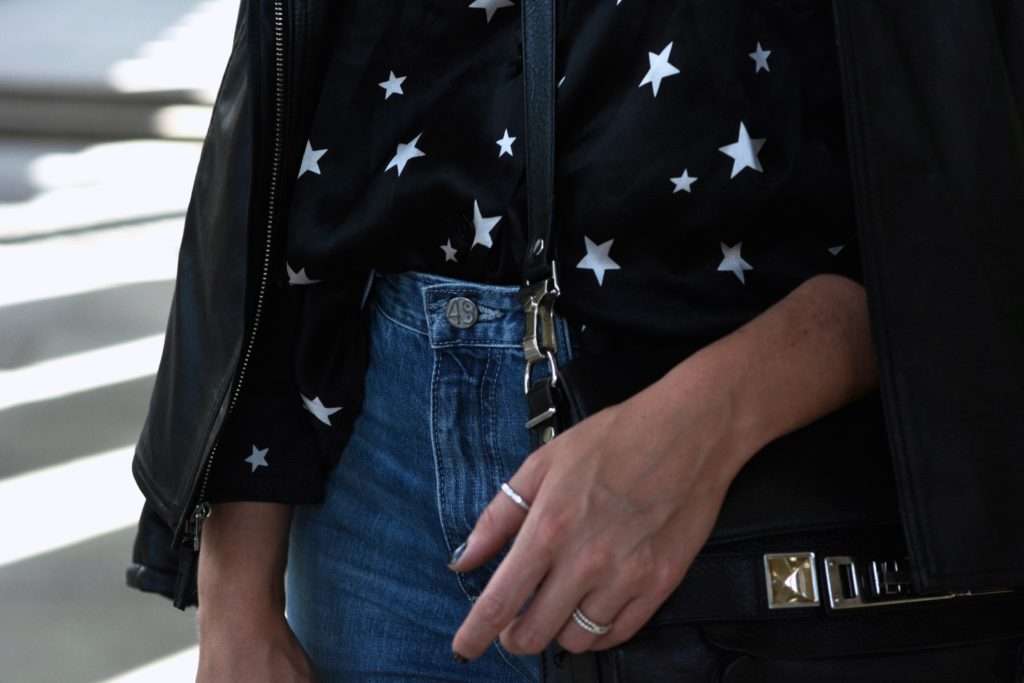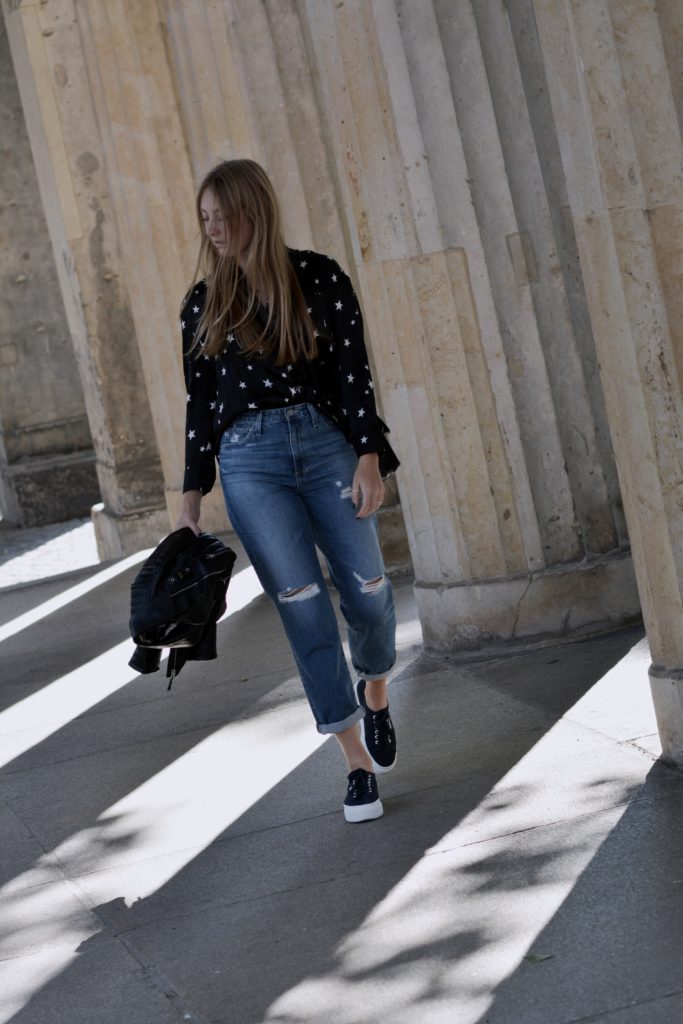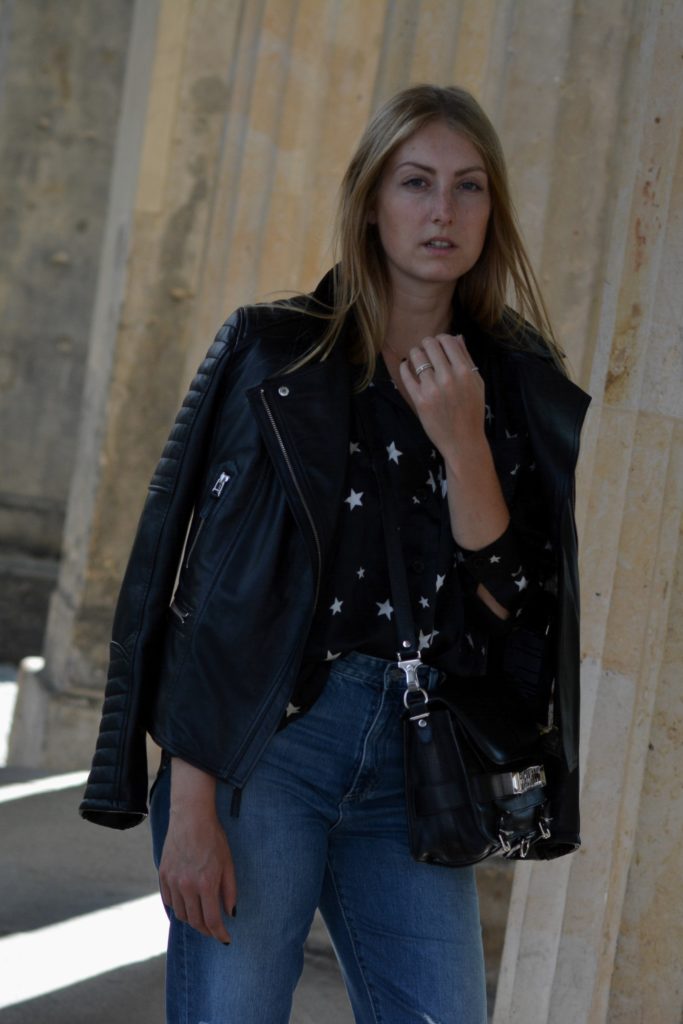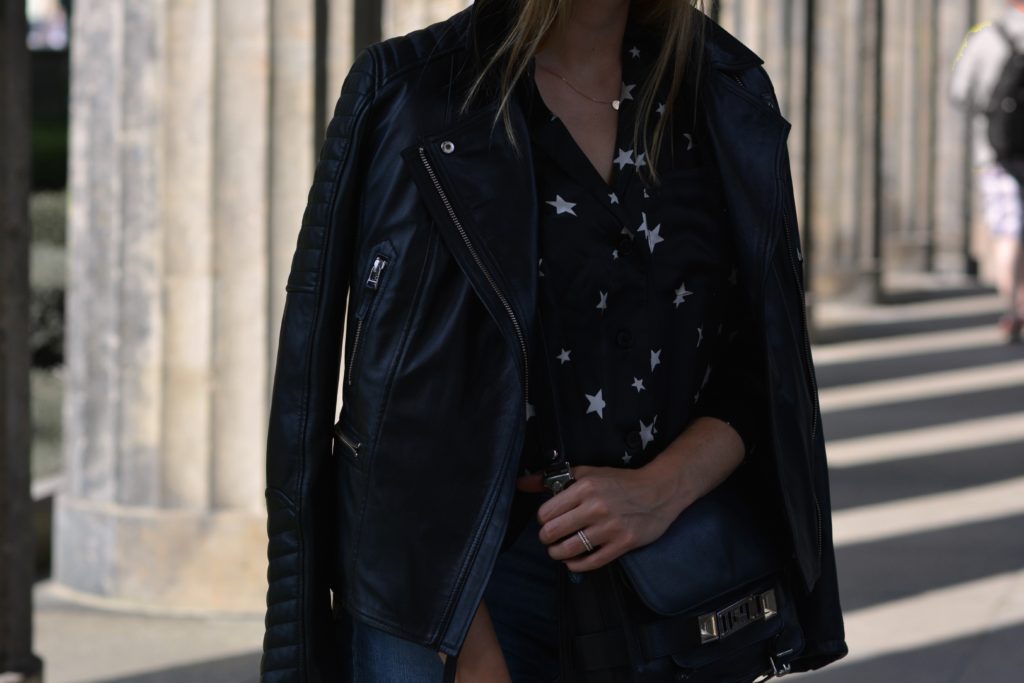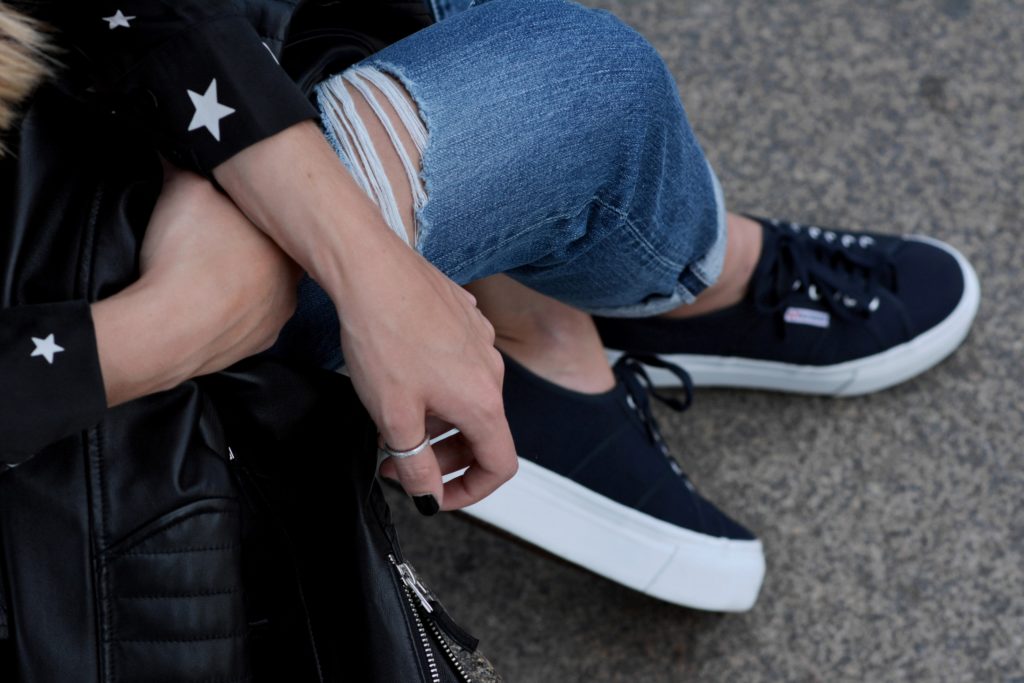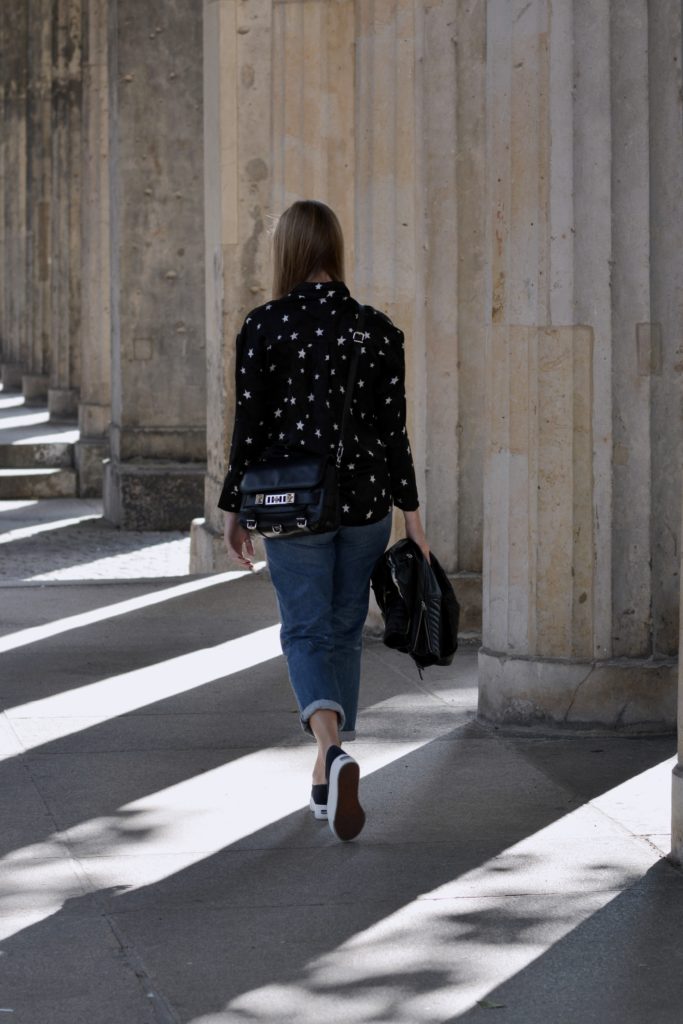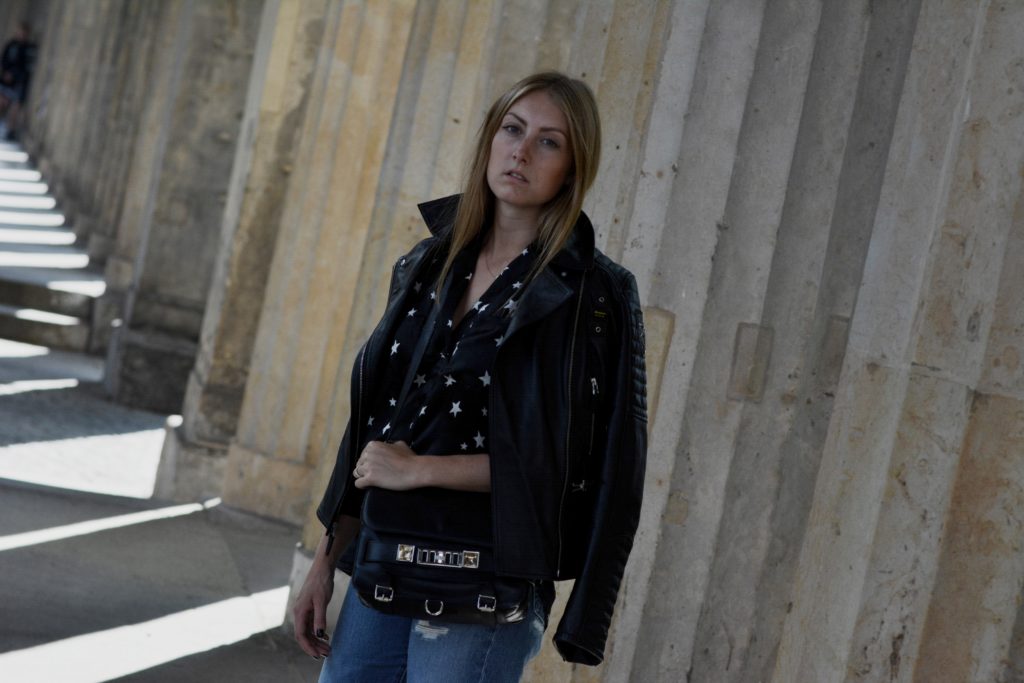 Jacket/Jacke: Blauer USA*
Blouse/Bluse: Birgitte Herskind
Jeans/Jeans: AG
Bag/Tasche: Proenza Schouler
Rings/Ringe: Pandora
Sneaker/Sneaker: Superga
*sponsored by Blauer USA