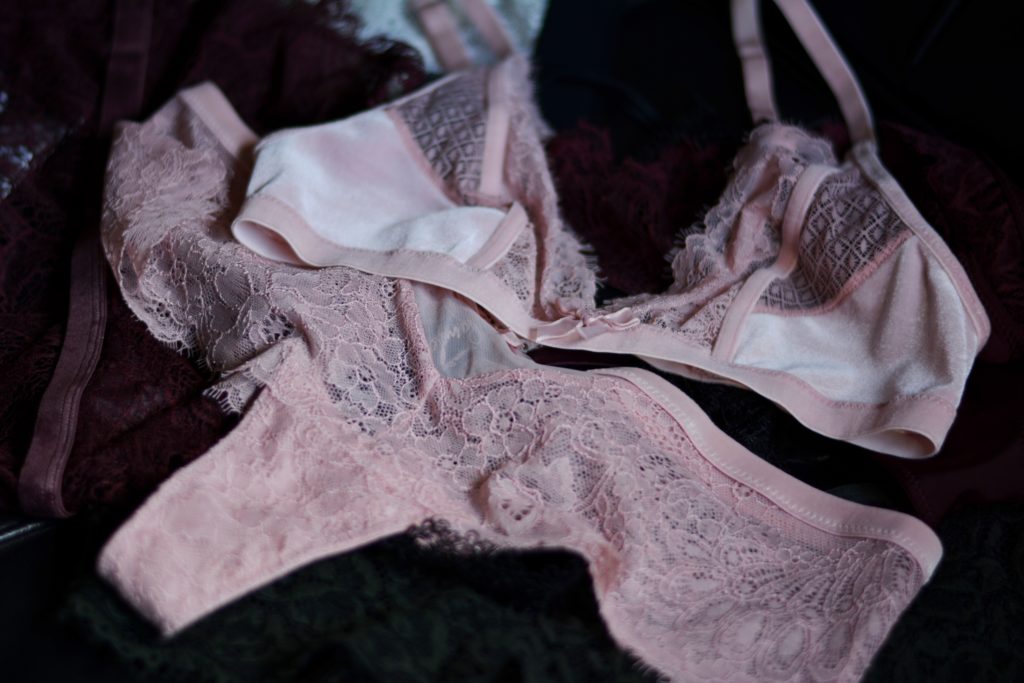 Triangle lace bras are my unrivalled favourites when it comes to lingerie. So when I saw Pamela Reif's collection for the Dutch brand Hunkemöller I knew I had to have the cute pink lace duo consisting of a trinagle lace bra and half-string slip you see in the photos. I couldn't wait for the Hunkemöller parcel to arrive and when I finally opened it I realized the set is even more beautiful that in the photos on the website. You can tell that every single part of it is design with highest attention to detail and the fit is perfect. I ordered the bra in Small and the slip in Medium and both suits me very well and is super comfy. The little velvet details and delicate lace so much match my taste.
But the collection of course is not only about the beautiful little set I can call mine but offers a lot more. From lingerie to a cute pyjama to a stylish bodychain Pamela and the Hunkemöller team did a great choice of items for their collection and also the color range is amazing. Besides pink shades there are also sets in a taupe shade and a dark red one. This way the Pamela Reif for Hunkemöller line offers the perfect piece for almost every woman to seduce her man.
I am very happy a part of the collection joined my triangle bra compilation and I am sure once you see the collection you will find the perfect piece for you as well. At the end of this blogpost you will find the direkt links to the pieces I chose.
Have a very happy weekend, ladies!
xx Feli
Triangel Spitzen BHs sind, wenn es um Lingerie geht, definitiv meine konkurrenzlosen Lieblinge. Gerade deshalb war ich ganz aus dem Häuschen, als ich das rosafarbene Spitzenset in der Pamela Reif für Hunkemöller Kollektion entdeckt. Das musste ich einfach haben und konnte es daher kaum erwarten, bis endlich das Hunkemöller Päckchen zugestellt wurde. Das Duo aus einem Triangel BH und einem Half-String Slip sieht live sogar nochmal eine Schippe besser aus, als auf den Webshop-Bildern. Es ist nämlich offensichtlich, dass jedem Details unheimlich viel Aufmerksamkeit geschenkt wurde. Noch dazu sitzen die beiden Teile perfekt. Ich habe mir den BH in S, den Slip in M bestellt. Beides passt prima und ist noch dazu super bequem. Die Samt-Details und die zarte Spitze treffen außerdem genau meinen Geschmack.
Die Kollektion besteht allerdings bei Weitem nicht nur aus meinem hübschen rosafarbenen Set, sondern hat noch vieles mehr zu bieten. Von toller Lingerie, über einen süßen Pyjama bis hin zu einer sexy Bodychain, haben Pamela und das Hunkemöller-Team sich glatt selbst übertroffen. Und nicht nur die Auswahl an Schnitten ist klasse, auch die Farben passen ganz toll in den späten Sommer und Herbst. Neben dem zarten Roséton meines Sets, gibt es weitere Teilchen in taupe, andere in einem satten dunkelrot. So ist wohl für fast jede Frau das passende dabei, um ihren Mann um den Finger zu wickeln.
Ich freue mich riesig, dass wieder einmal ein Teil meine Triangel BH Sammlung erweitert und bin mir sehr sicher, auch euch wird die Kollektion nicht kalt lassen und das ein oder andere Teil landet in eurem Warenkorb. Am Ende des Posts findet ihr übrigens die direkten Links zu meinem Set.
Jetzt wünsche ich auch allen ein schönes Wochenende!
xx Feli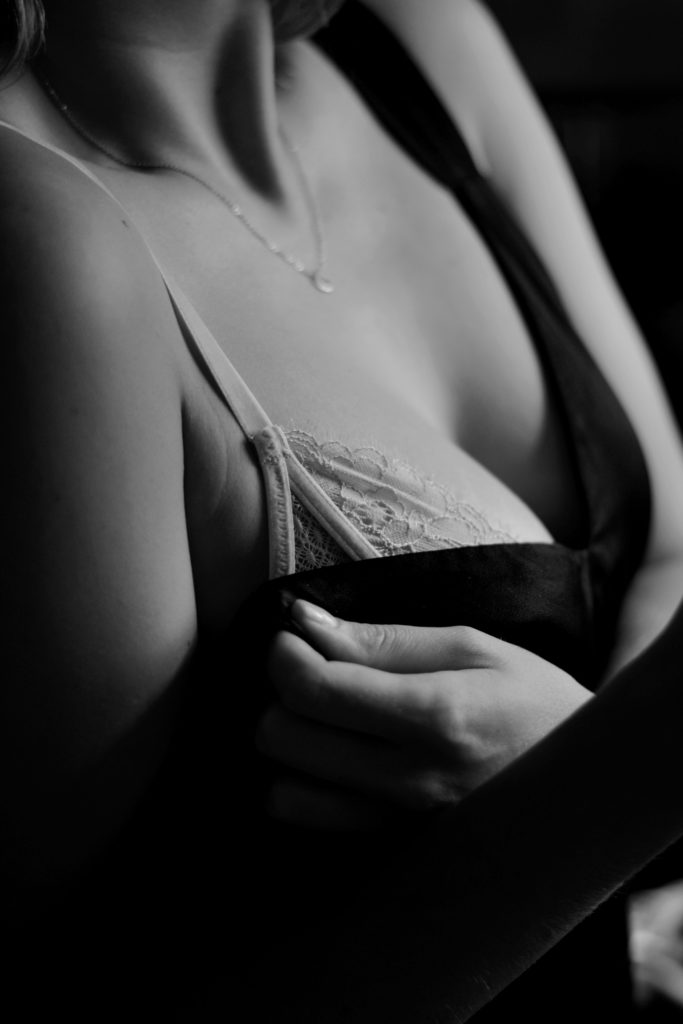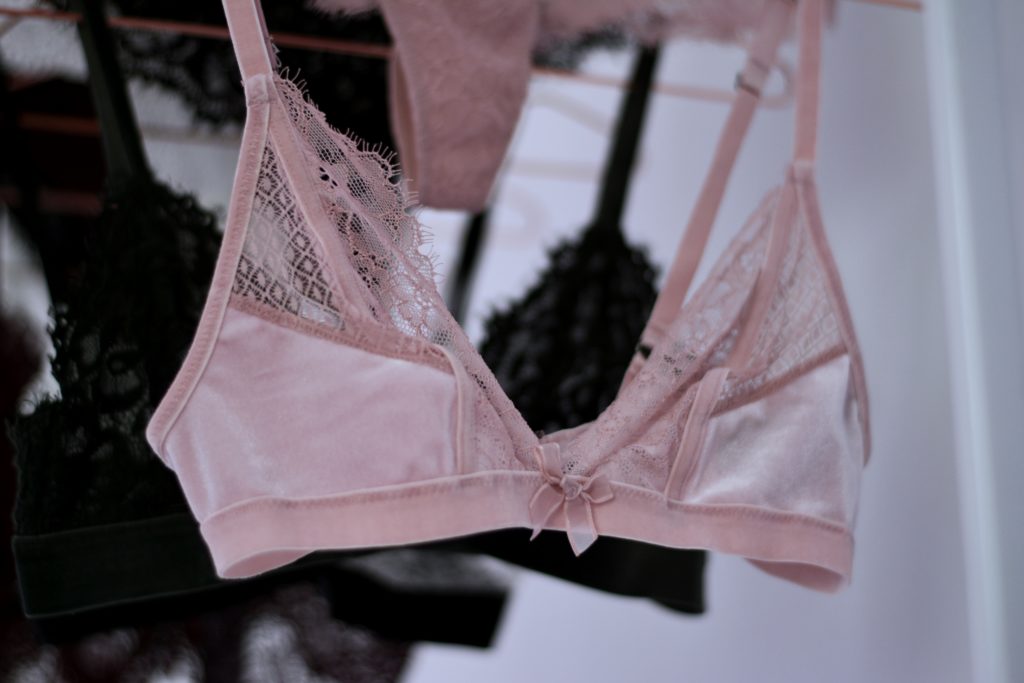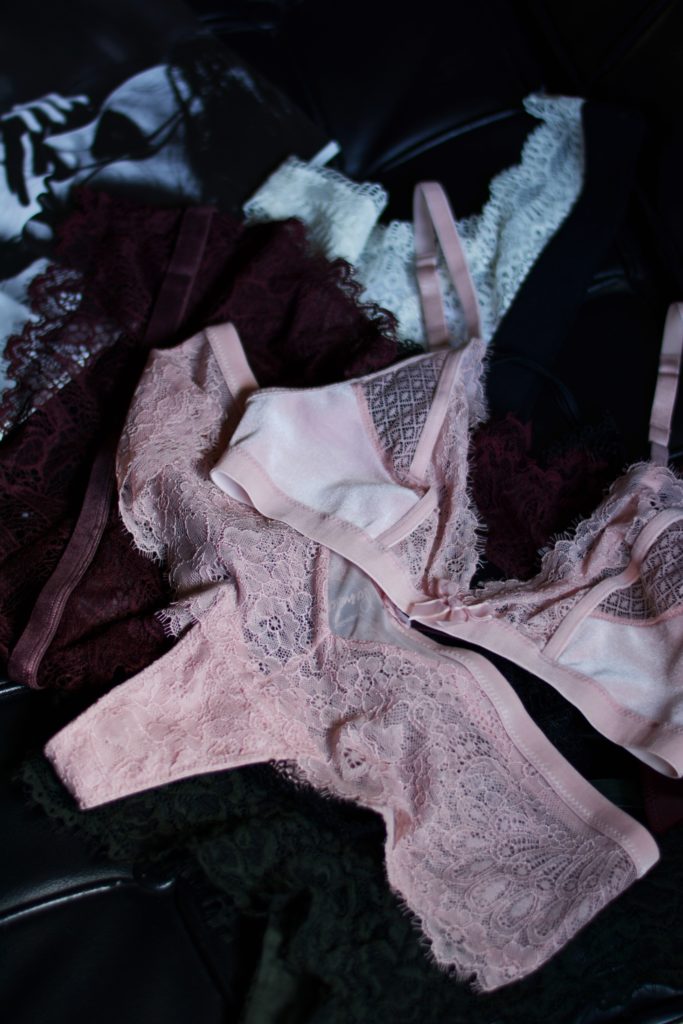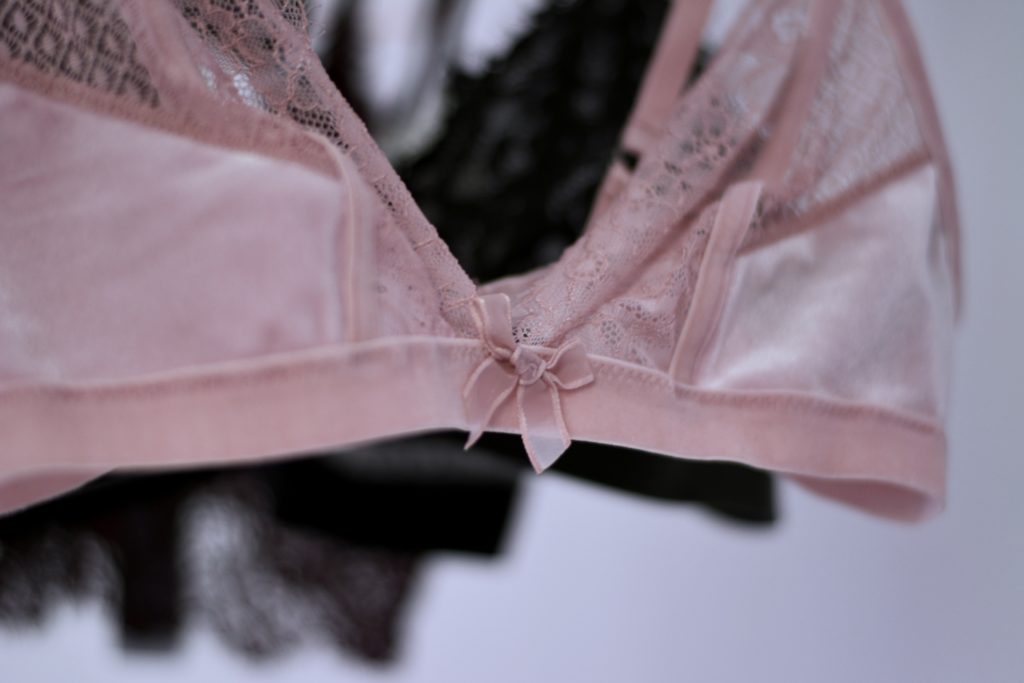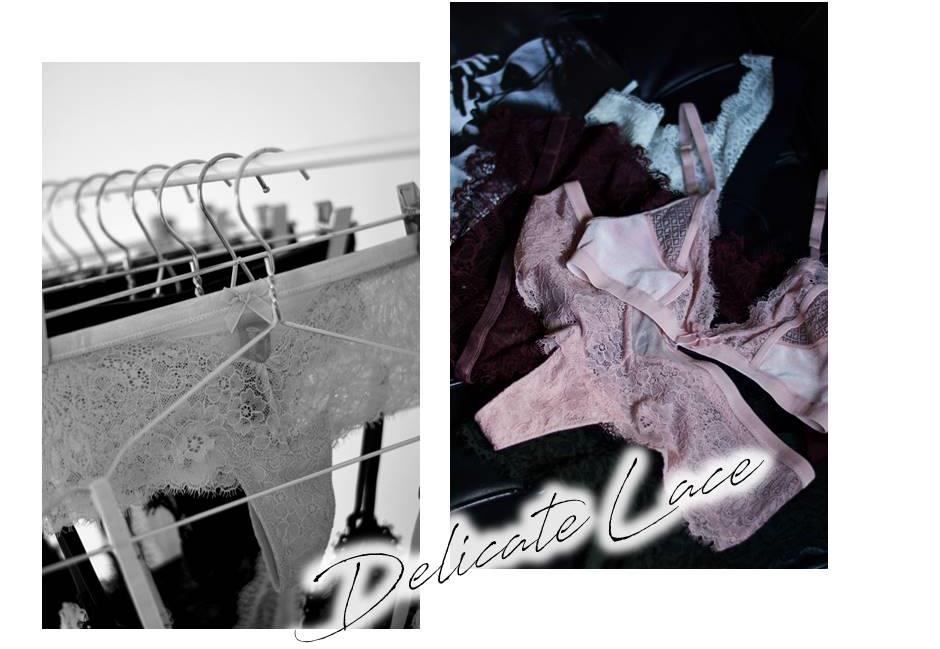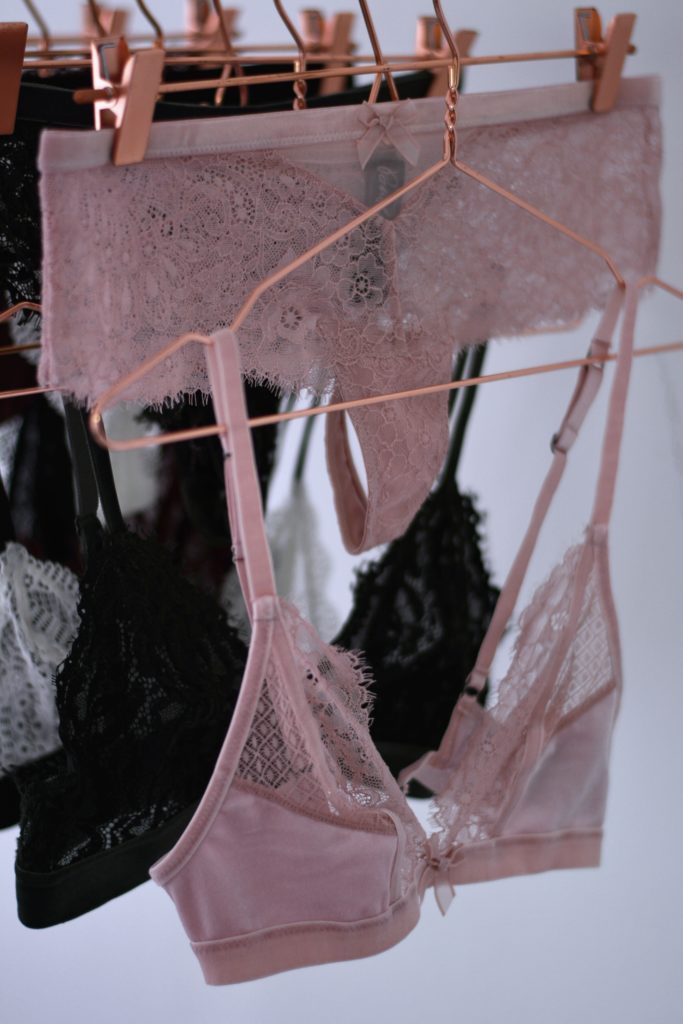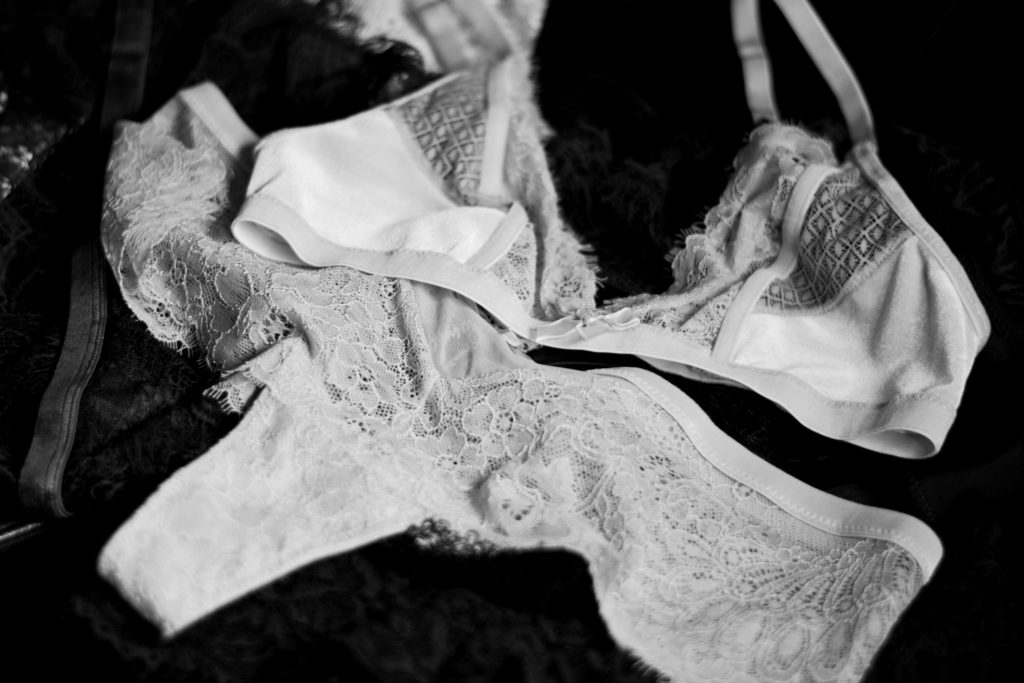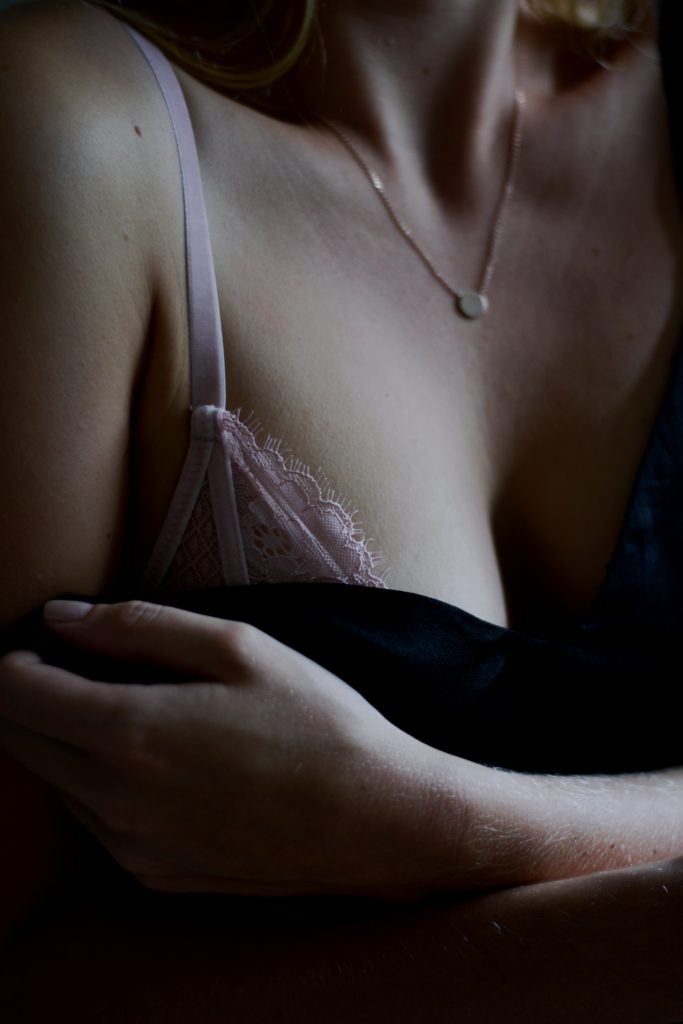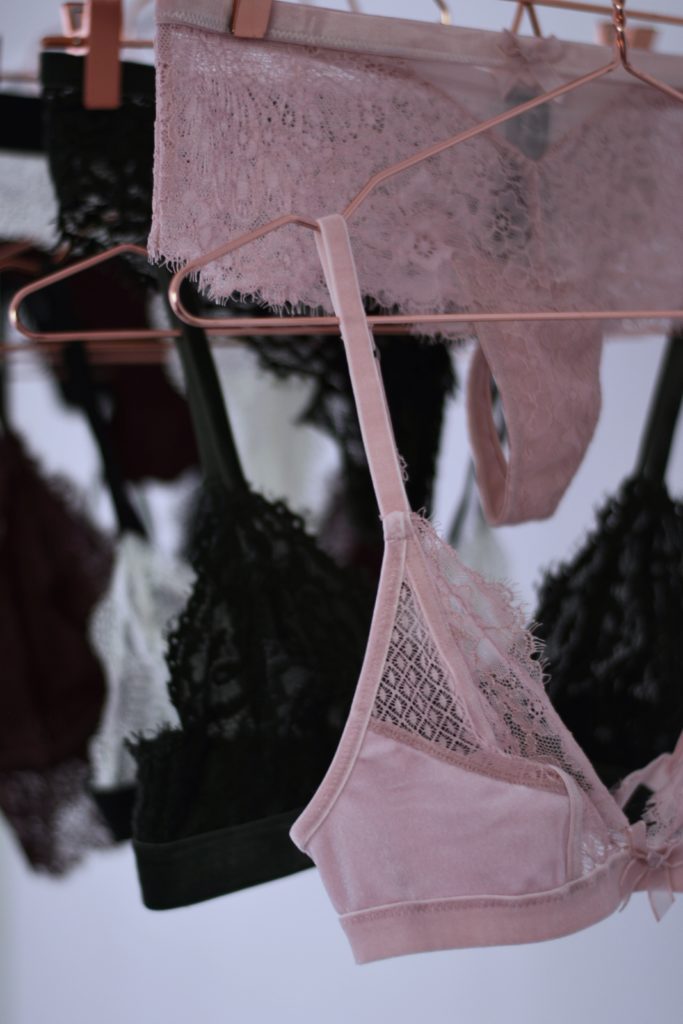 Shop the look here:
Triangle Lace Bra/Triangel Spitzen BH: Pamela Reif for Hunkemöller
Half-String Slip/Half-String Slip: Pamela Reif for Hunkemöller
In collaboration with Hunkemöller. The shown products were sponsored by the brand./In Zusammenarbeit mit Hunkemöller. Die gezeigten Produkte wurde mit von der Marke kostenlos zur Verfügung gestellt.